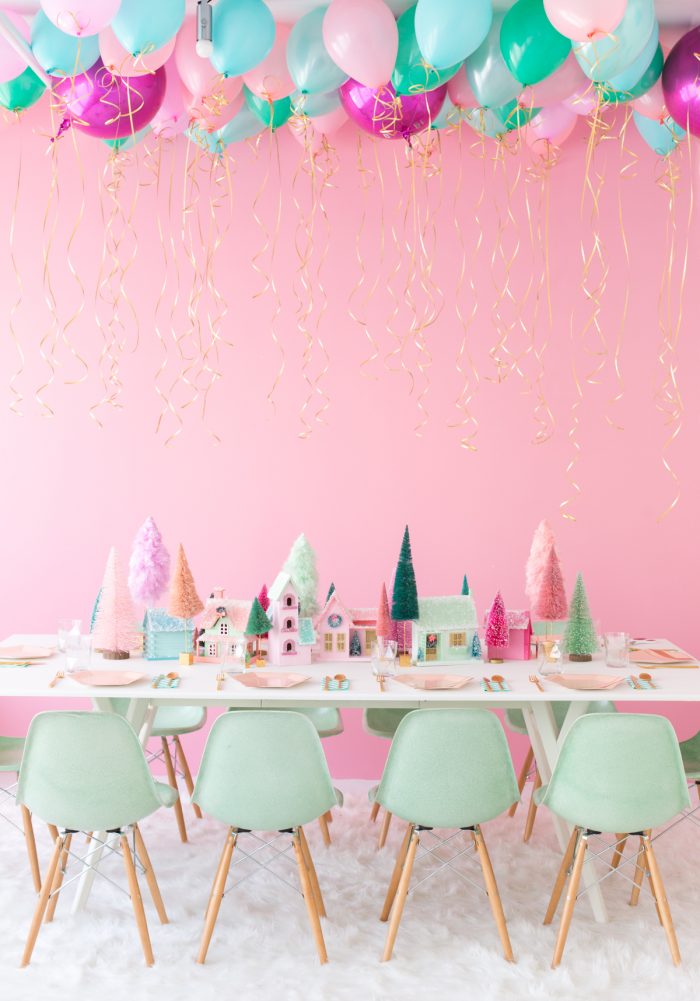 Last week, I threw a little crafty Christmas brunch for some of the ladies who helped support me, and Studio DIY, this year! I dubbed it "It Takes A Village" and everyone got to craft their own colorful Christmas house!!! Can I get a moment of silence/slow clap for that theme!? Haha! I love it, and it's such a great theme for any of you who want to say thanks to your friends, family or co-workers for helping you conquer another year!
Before we crafted, we had an amazing brunch that came straight to my door thanks to Grubhub! We partnered with them on this party and it made prepping for it SO easy! I didn't have to cook or run around trying to park and pick up food in LA! I just placed a big ol' order and everything showed up about 30 minutes before the guests did. DONE DEAL! Here's some snaps and details from our day!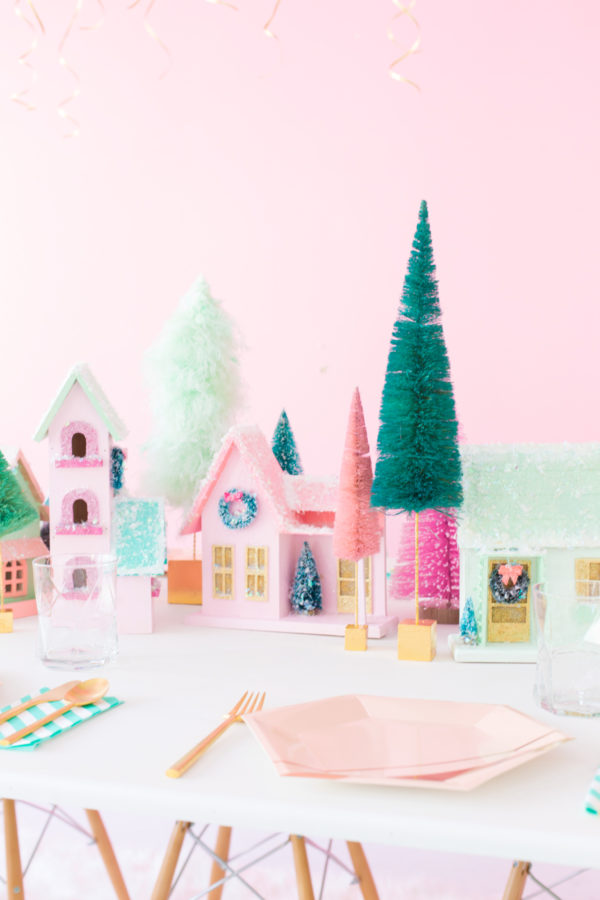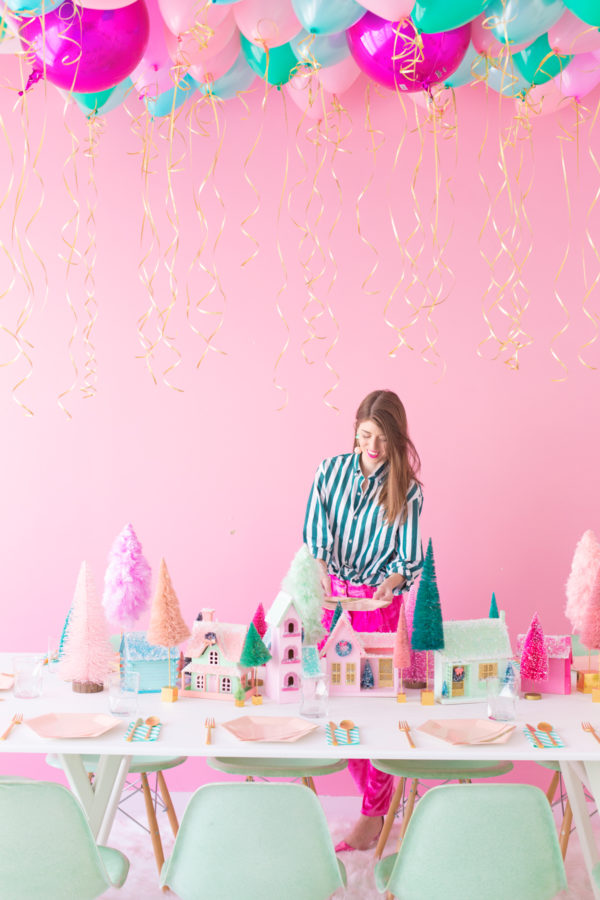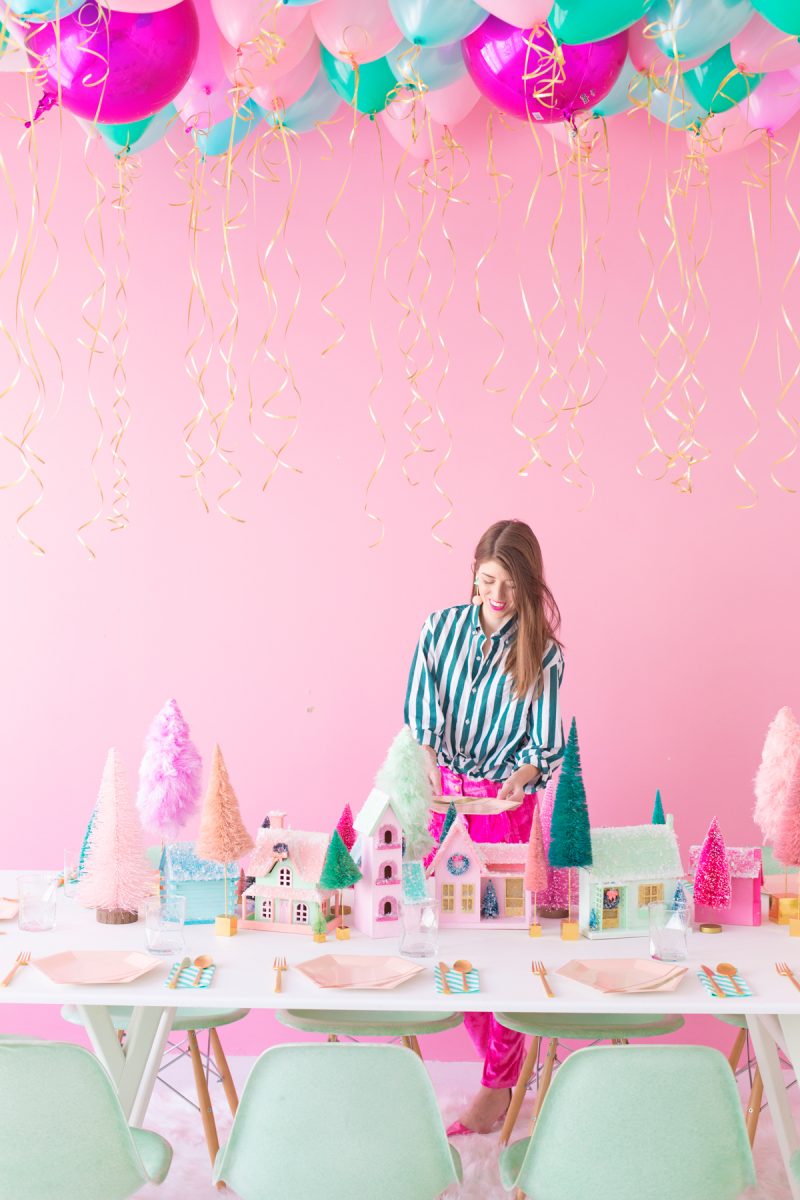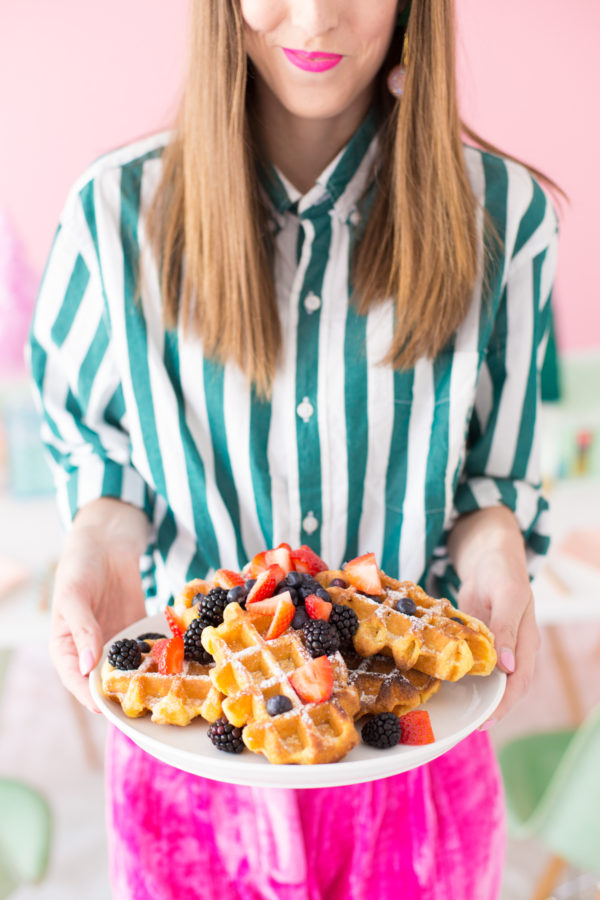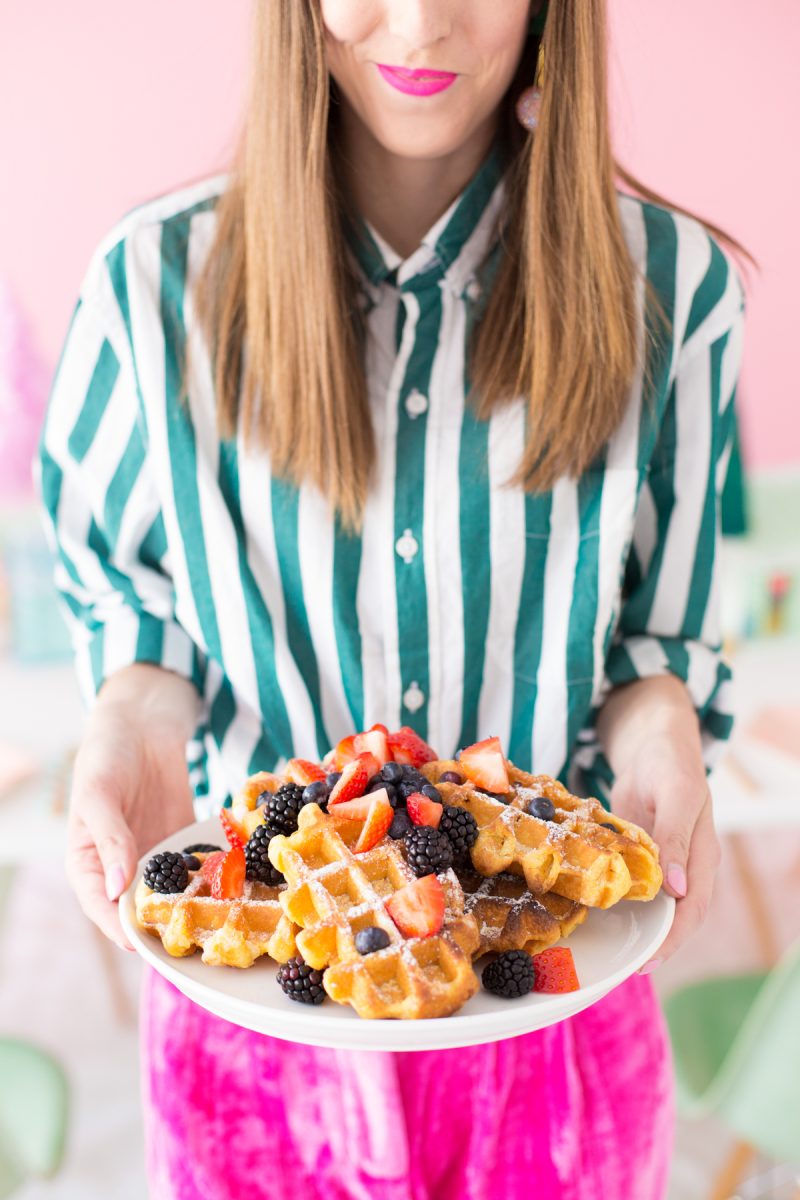 I used our colorful Christmas village and my bottle brush tree collection as the center piece on the table. It helped show everyone what the final project was going to be and looked so cute and festive too! Then, I just filled the ceiling up with a zillion balloons. Done!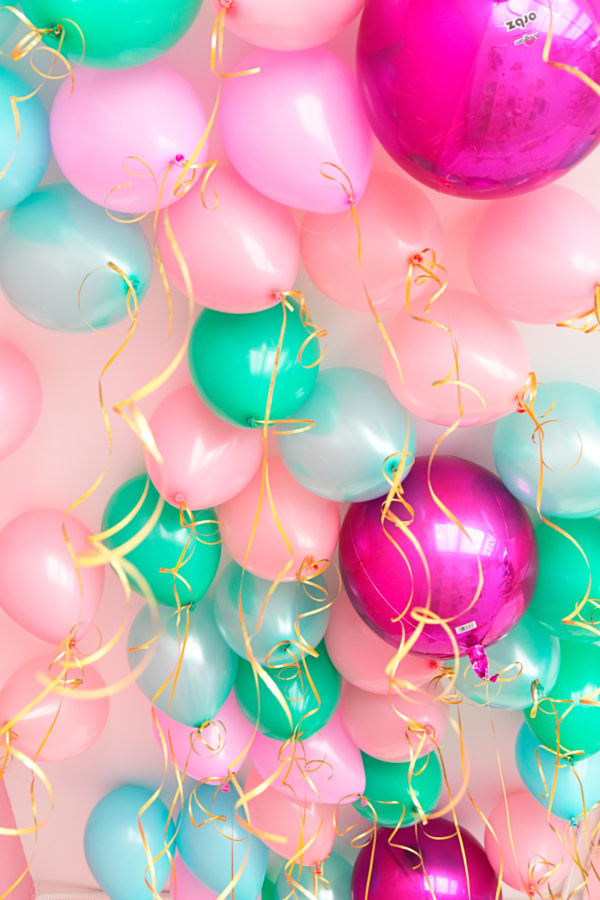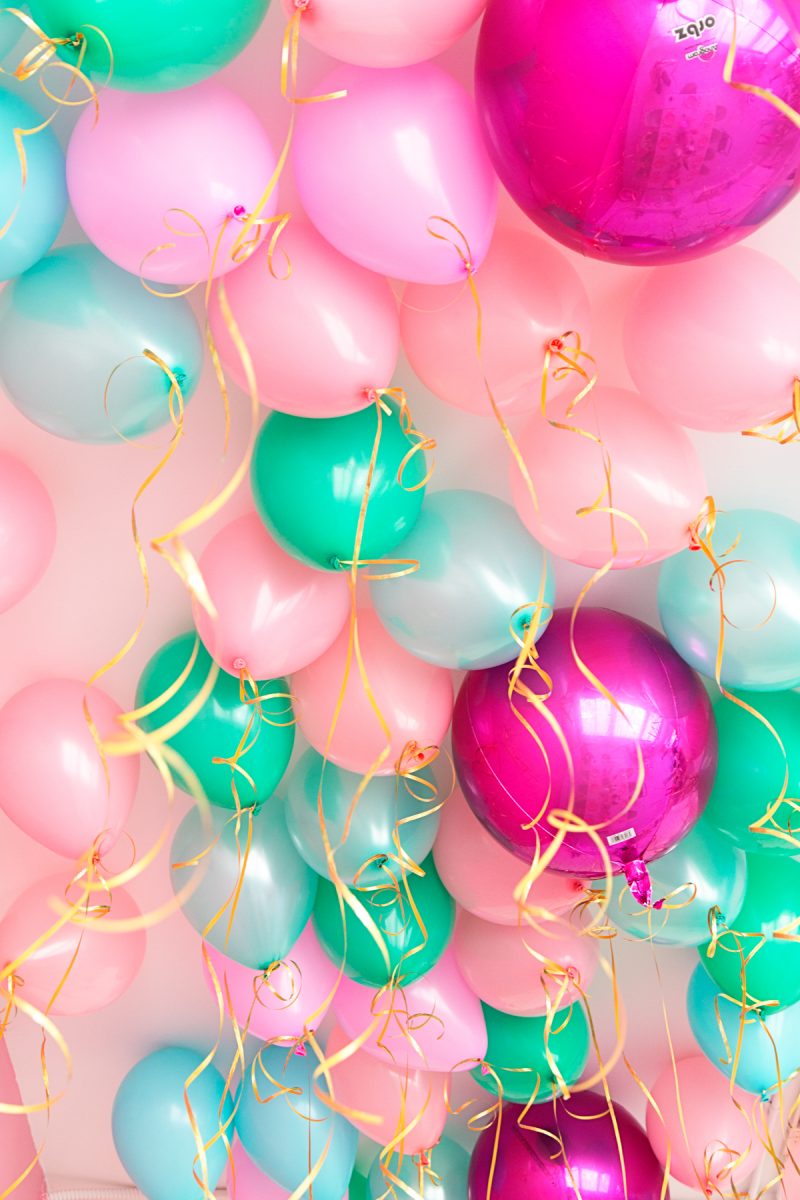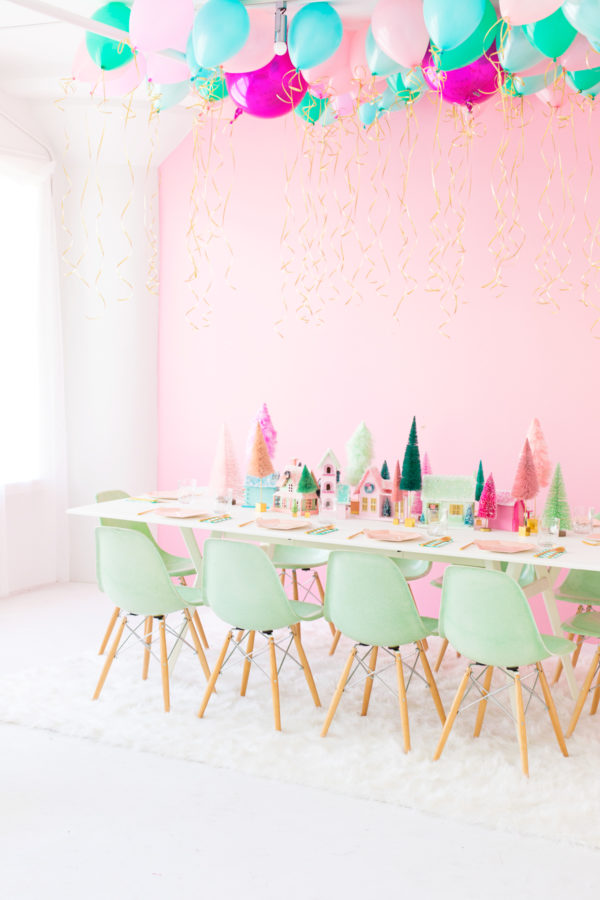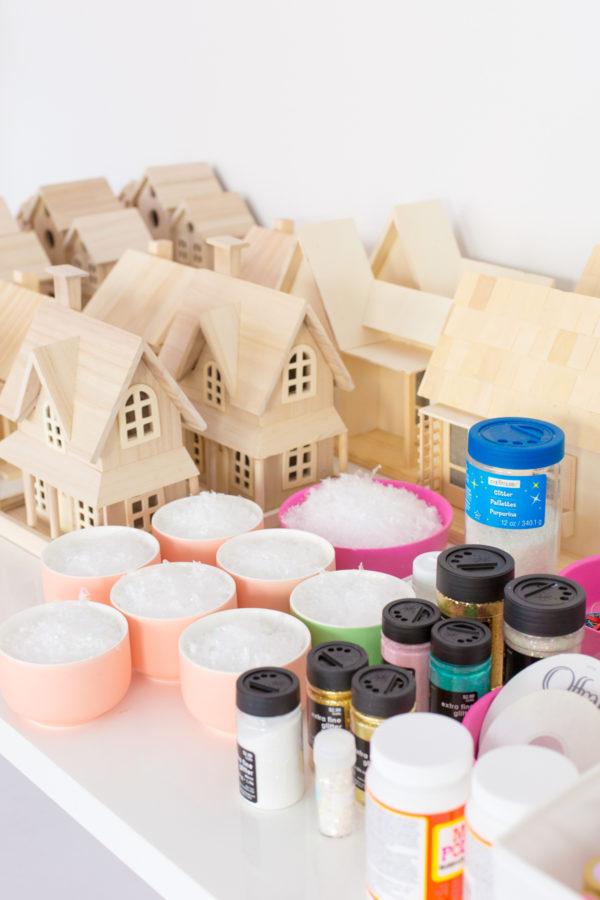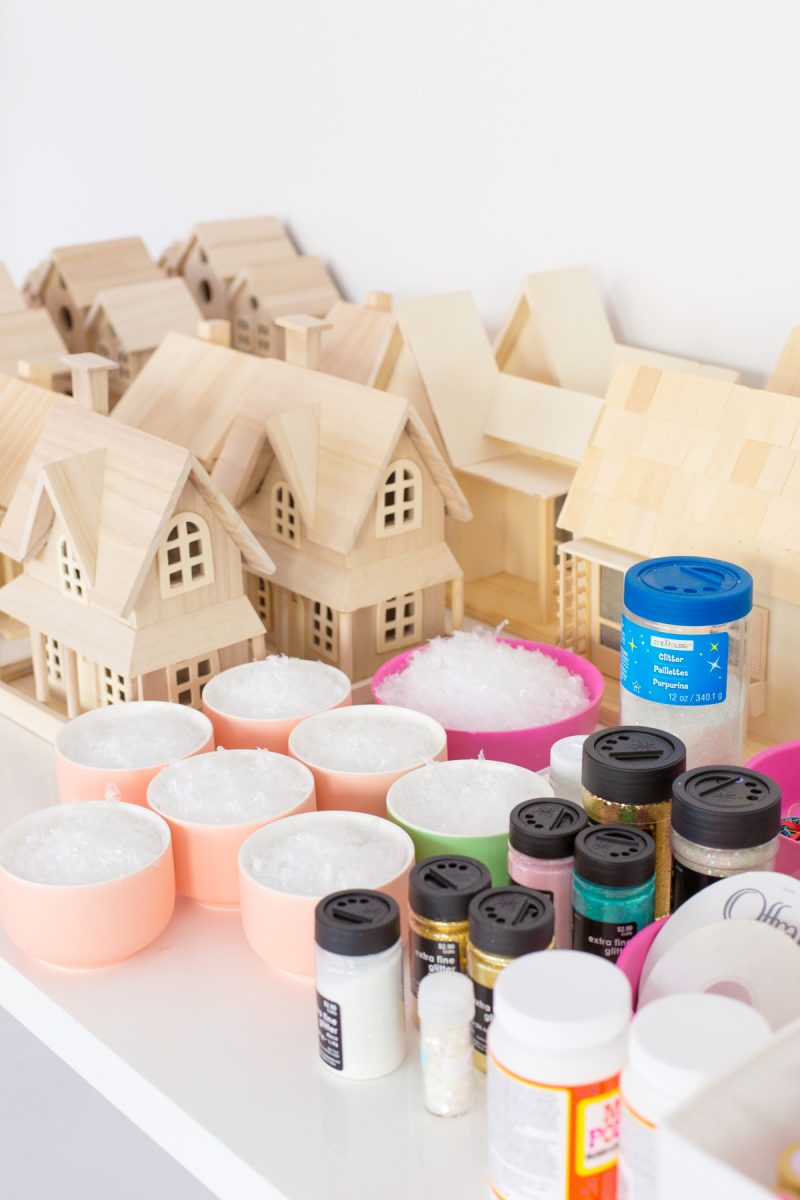 Then I set up one table with all our craft supplies. Since we were eating first, I didn't want the table cluttered with all the paint and glitter so we set it all up to the side and once everyone was done eating, they picked out their house while I moved all the supplies onto the table!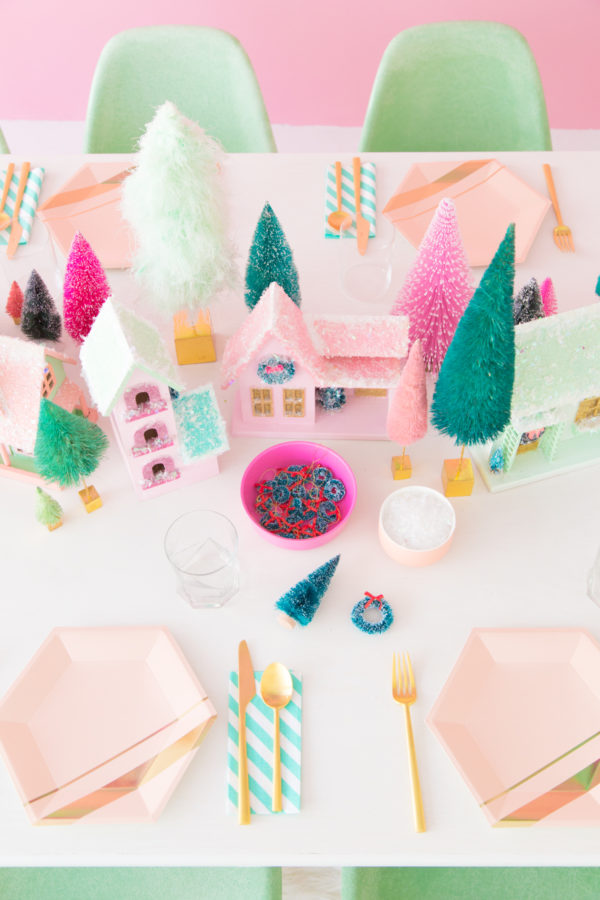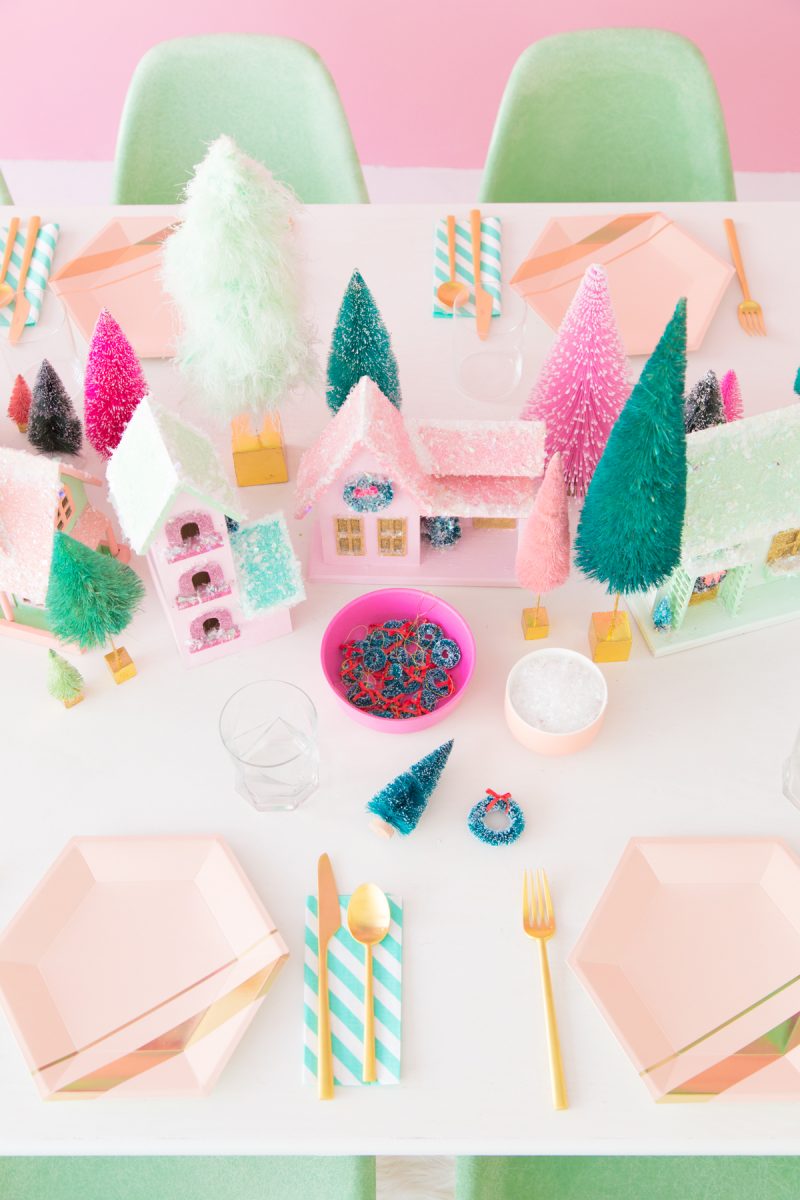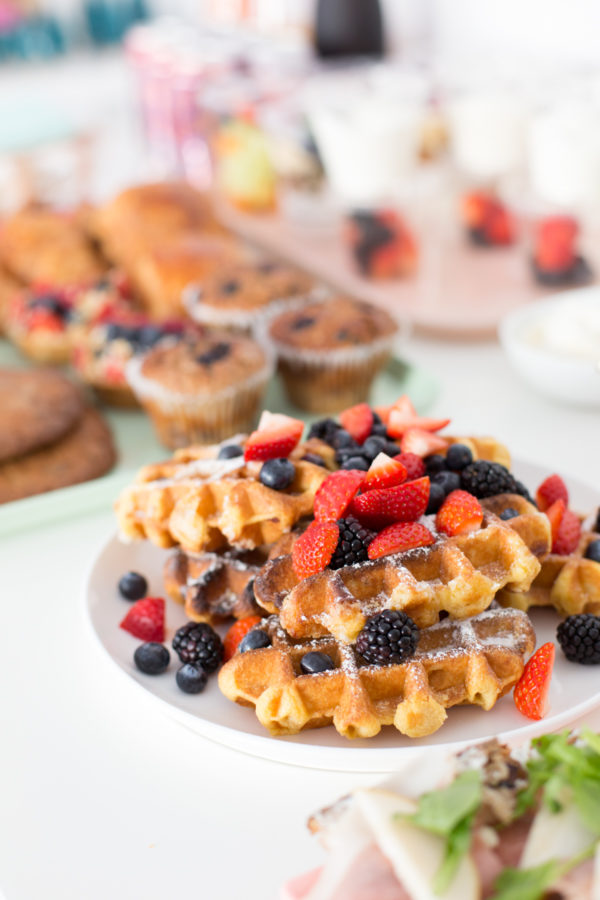 Speaking of food, we ordered from Le Pain Quotidien and had it delivered by Grubhub. I ordered a selection of pastries, a few different toasts, yogurt parfaits and quiches. When the food arrived, I plated it on some colorful trays I had and set it all out on a table with serving utensils. It looked like I had put so much time into it, but in reality… it took only a few minutes!! THAT is how I do parties, folks. Try it! 😉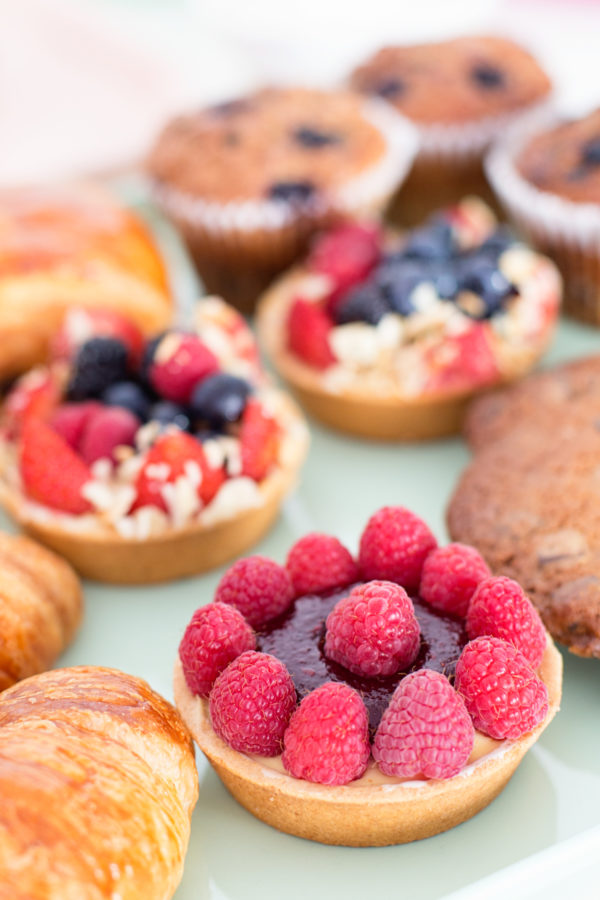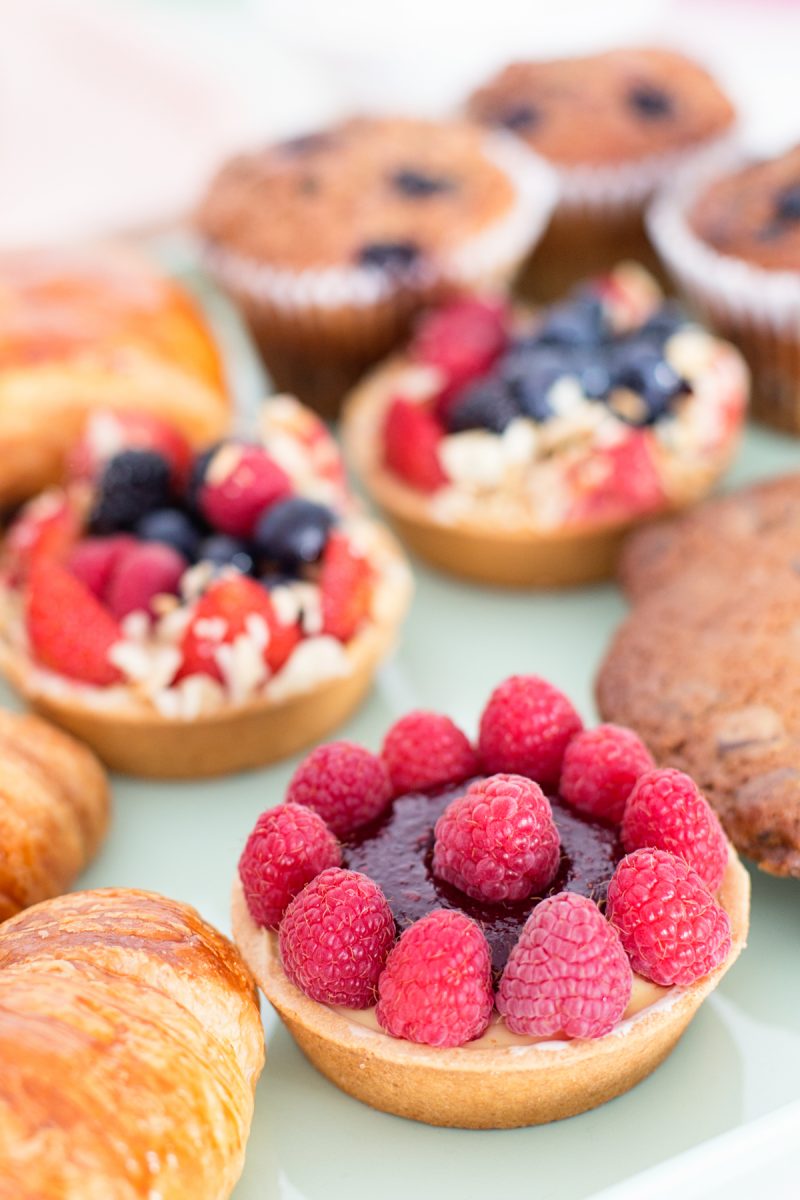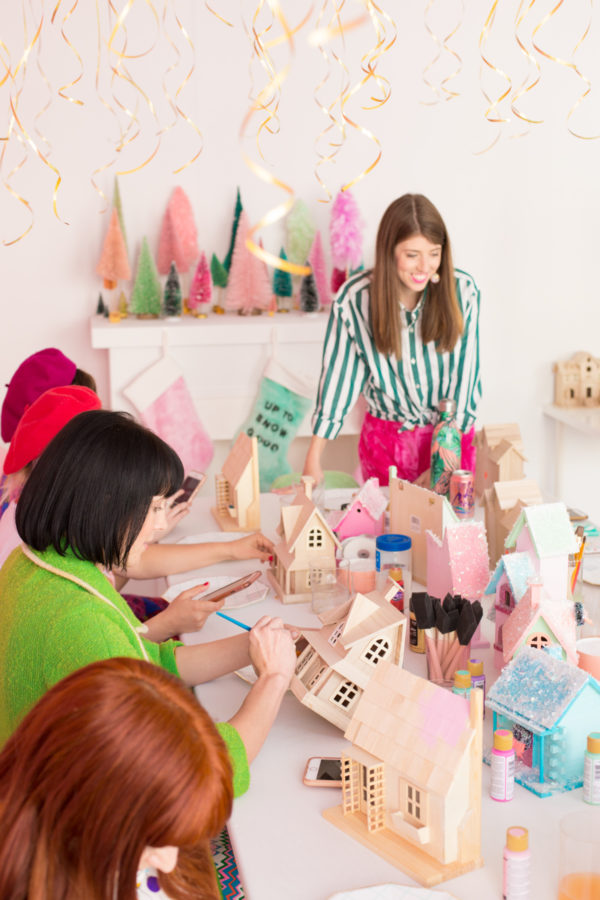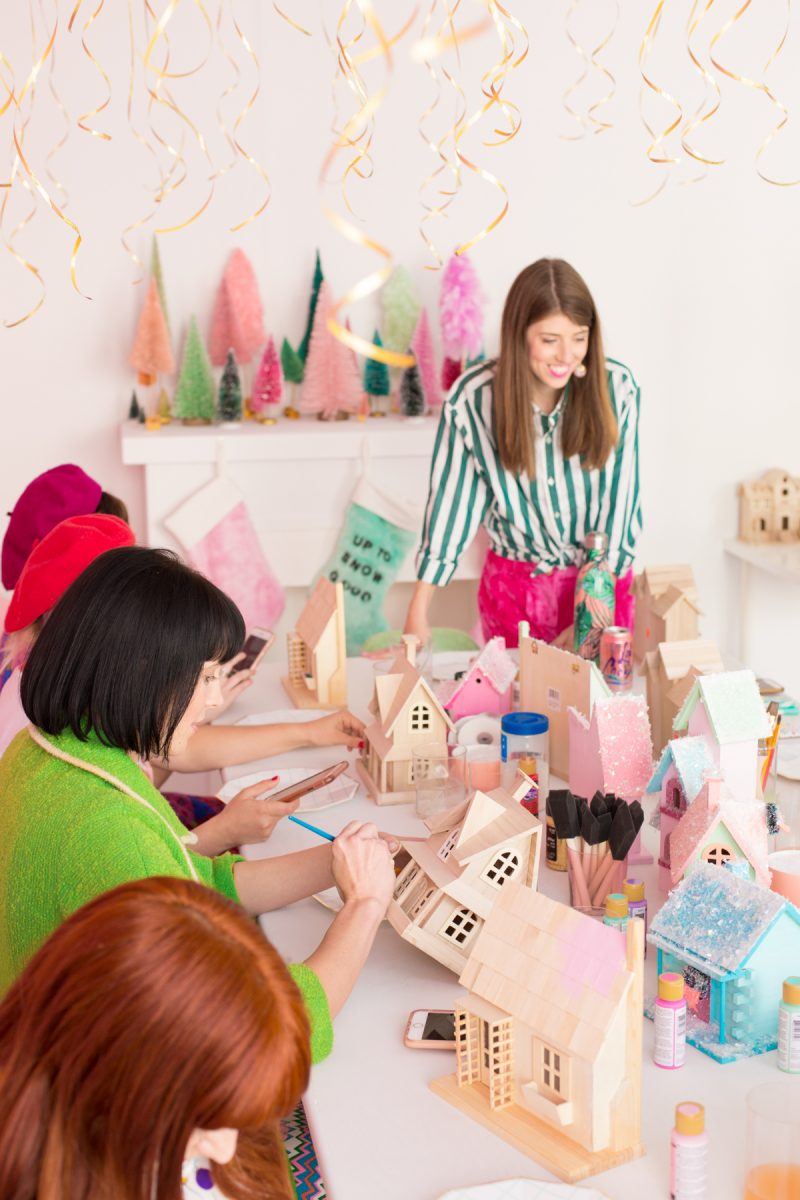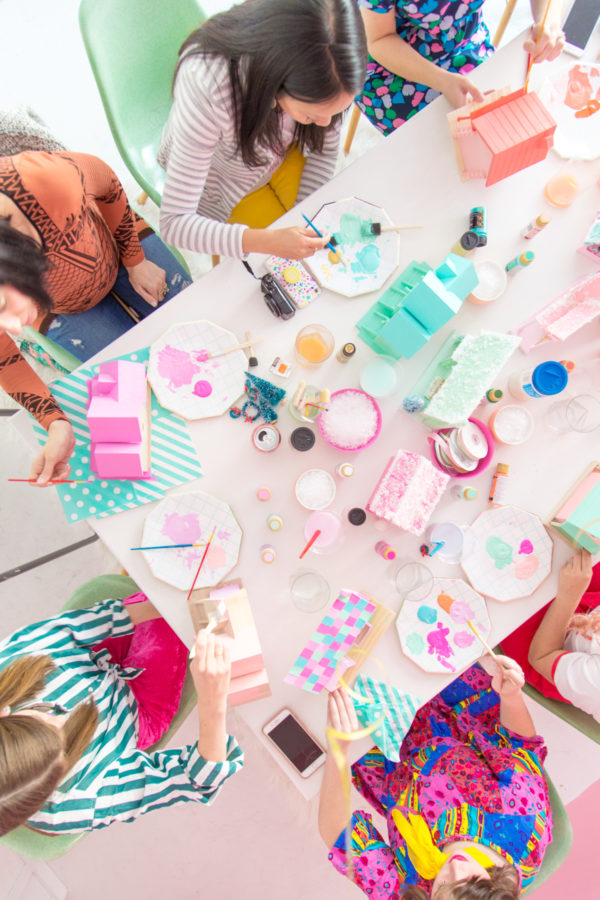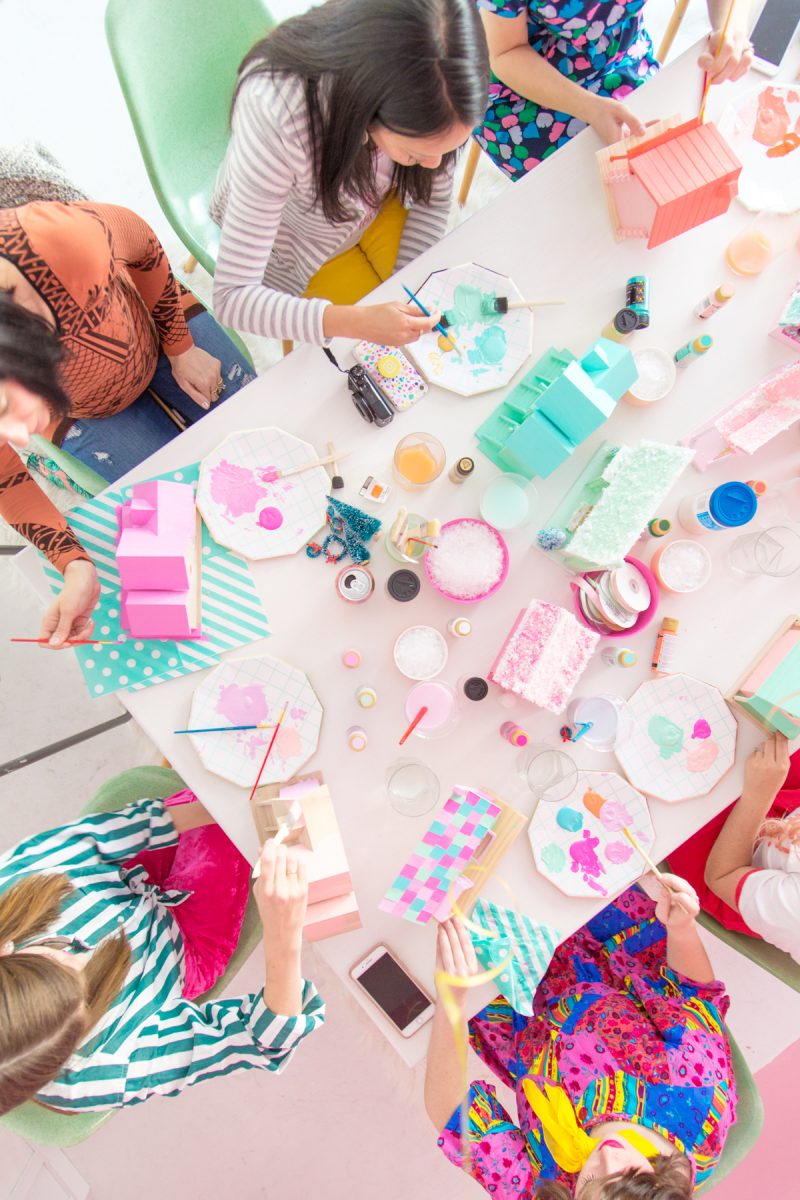 To protect your table, you can roll out some white banner paper (find it at an office supply store) over the table or just get a paper or plastic table cloth!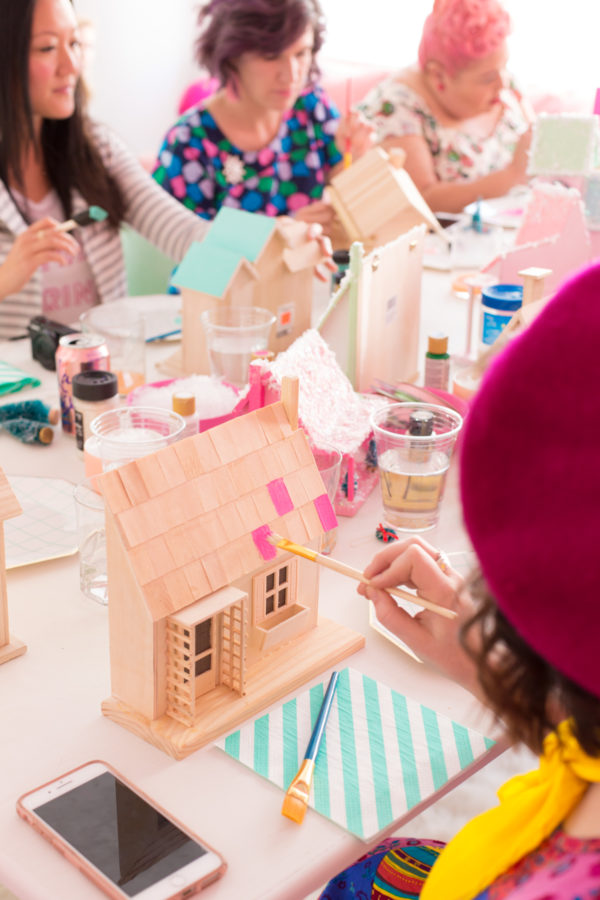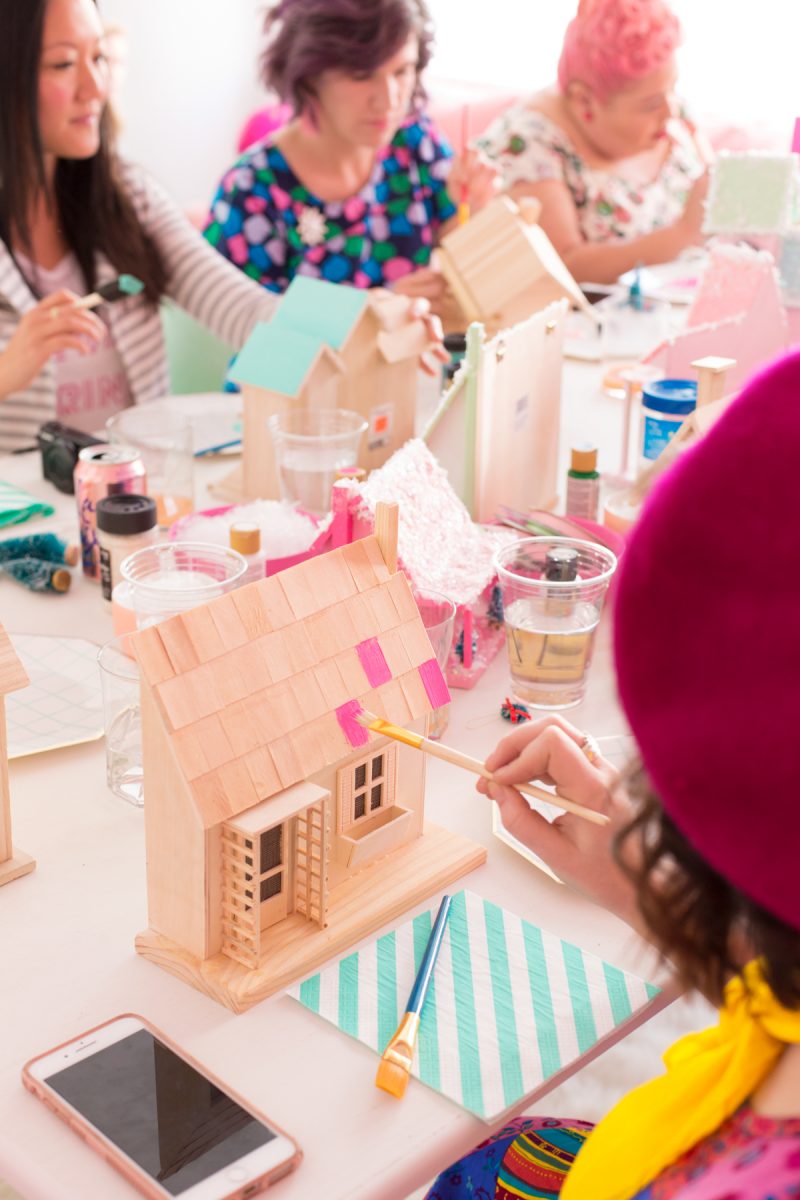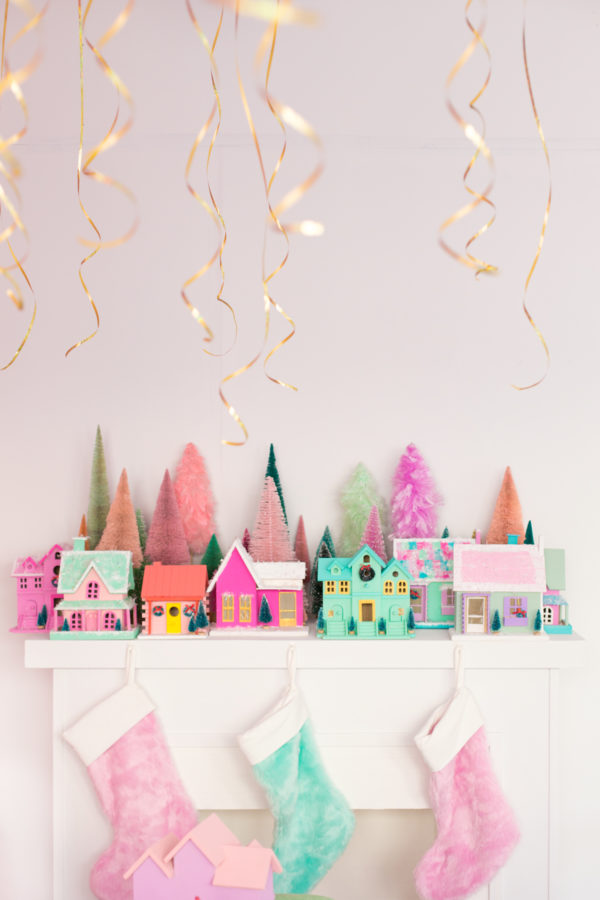 After the party it's really fun to clear off a table or mantle and take a pic of the whole "village" together!! Look how good they all look!!!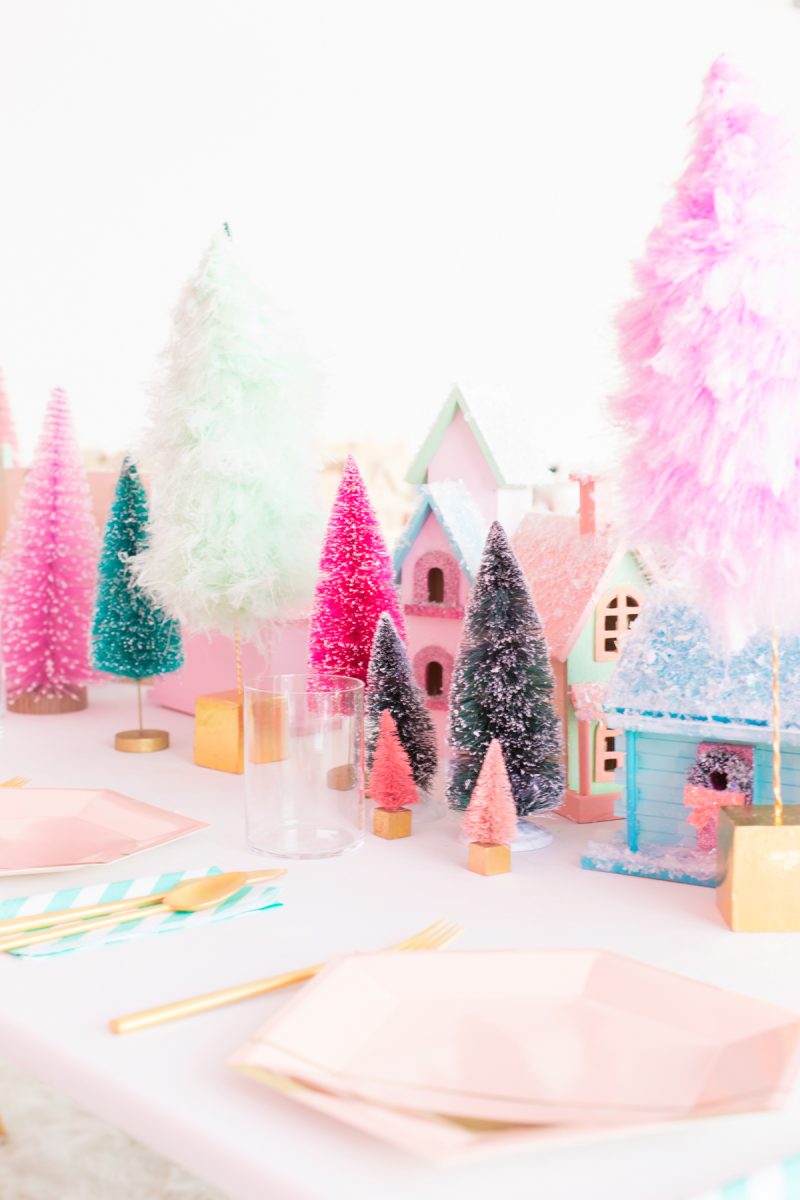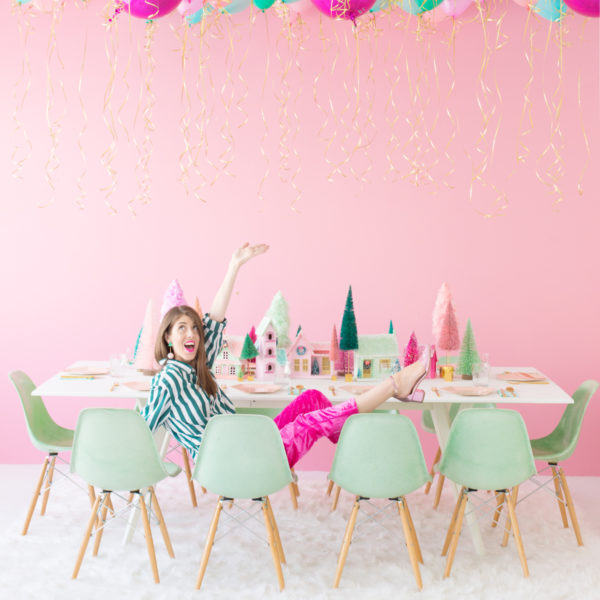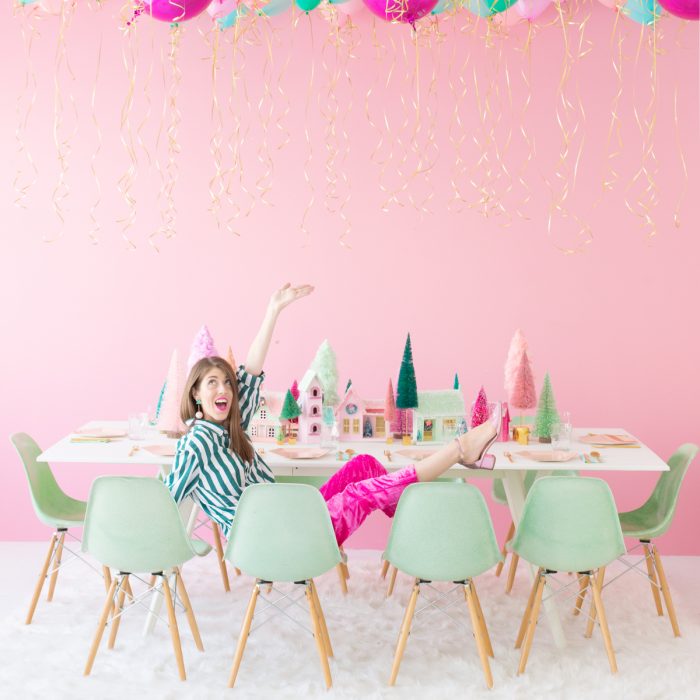 Photos by Jeff Mindell
Everyone was so excited to take home a finished house and start a village of their own! So if you're looking for a new idea for a holiday get-together… definitely give this a try! One of my favorite parties I've thrown!!
This post was created in partnership with Grubhub. All content and opinions are that of my own! Thank you for supporting the sponsors that keep the Studio DIY party going! Read more about my editorial policies here.
SaveSave