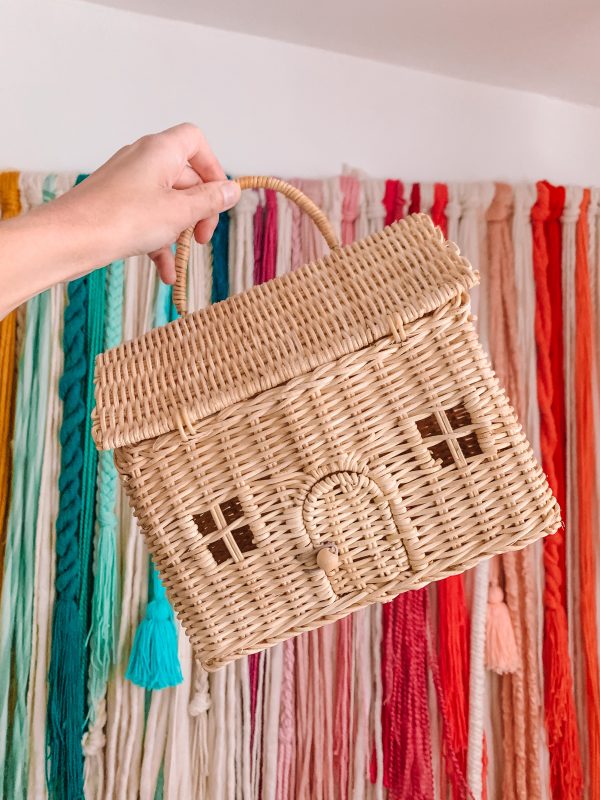 You already know from our home and my past round-ups that I have a soft spot in my heart for rattan and wicker furniture. But have you ever taken a deep dive into the world of rattan kids toys? Well, allow me to introduce you!
I have a long list of toys I'd love to add to our home, and so many of them are rattan. Today, I wanted to round up a bunch of my favorites. Be sure to read the notes below too, that speak to the availability and pricing on many of these small business and small batch products!
Why Rattan Toys?
Rattan is a natural material, making it a much more sustainable, and often longer lasting material for kids toys!
Many of the toys below are also handmade, meaning many of the pieces directly support the artisans that make them, and that each piece is unique in and of itself.
These pieces have the ability to become heirloom pieces in your family and stand the test of time. In fact they often look even better with age! It's one of the reasons I'm excited to grow our own personal rattan toy collection.
Availability of Small Batch Toys
Since a lot of rattan toys are made in small batches, they sell out quickly. If one of the items below is sold out, sign up for notifications or follow the company on Instagram in order to be up to date on restock information!
Additionally, some items are large or made internationally, so be sure to check out shipping information and options for each retailer!
Pricing – Check The Currency Info!
When you're looking at rattan toys, be sure to check the country's currency that the prices are reflected in. For instance, many of my finds below are listed in Australian currency which makes them look far more expensive than they actually are once converted to US currency.
And now without further ado, some of my fave rattan toys!

Graphic by Meagan Knight for Studio DIY
1. Rattan Shopping Cart | 2. Rattan Truck | 3. Rattan Stick Horse
4. Rattan Dollhouse | 5. Rattan Play Hut | 6. Doll Moses Basket
7. Rattan Play Kitchen | 8. Rattan House Clutch | 9. Rattan Doll High Chair
10. Rattan Doll Pram | 11. Rattan Kids Clothing Rack
12. Doll Changing Basket | Rattan Doll Crib | 14. Rattan Magic Wand
15. Rattan Rolling Basket | 16. Rattan Rocking Horse
17. Rattan Doll Clothing Rack | 18. Rattan Doll Day Bed | 19. Rattan Stroller
20. Rattan Market Stand | 21. Rattan Doll Egg Chair
Any favorites?? I am *really* lusting over that market stand, and the doll beds! Hope you find something you love to add to your collection!
**This post contains affiliate links. If you click some of the links here and make a purchase, I may get a small commission at no additional cost to you! As always, I only support and recommend products I love and/or have tried myself. Thank you for supporting them, too!