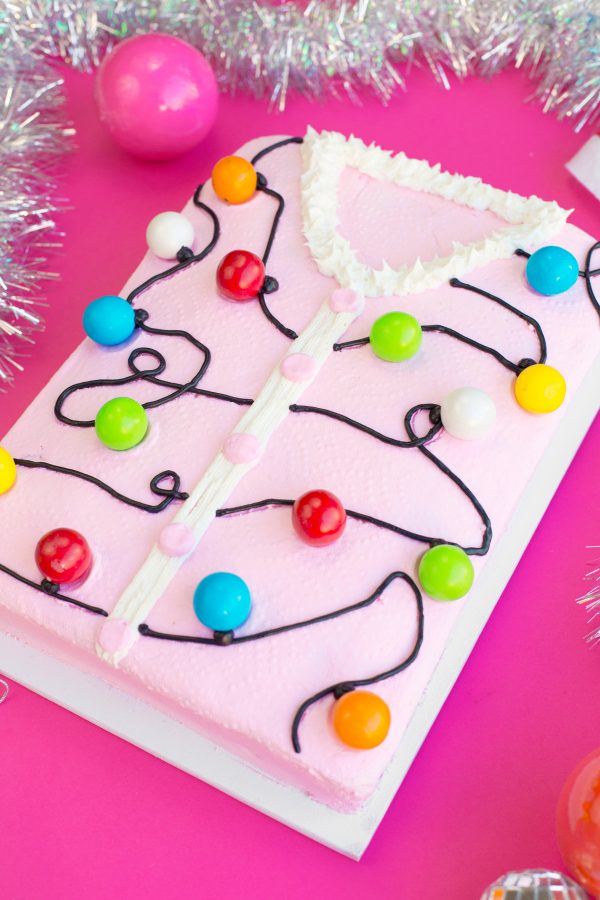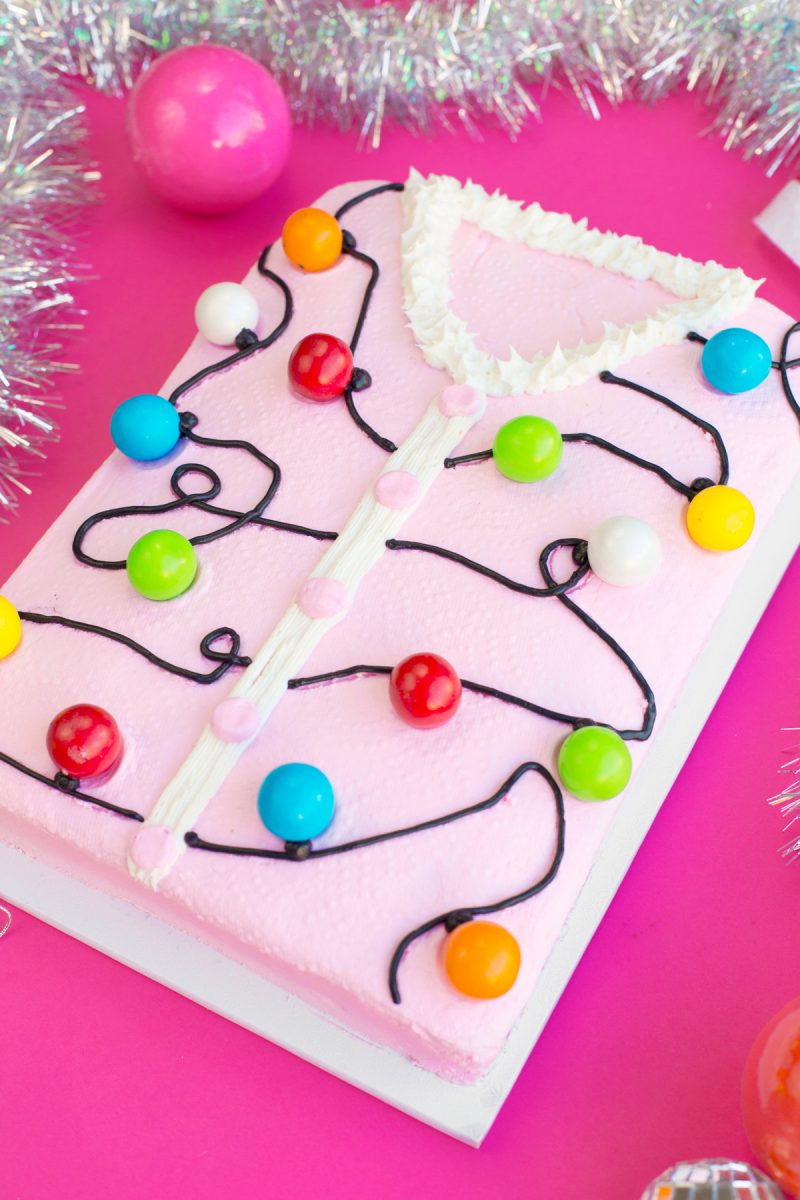 Last year, we made a DIY christmas light sweater and this year we turned it into an ugly Christmas sweater CAKE!!!!!! And made it pink, because if you haven't noticed, we're having a very pink Christmas this year! This cake is just a plain ol' 9×13″ cake decorated to look like a sweater!!!! It's THAT easy! You could decorate it however you'd like, or make one inspired by your mom's favorite 80s Christmas sweater. You know the one I'm talking about!!!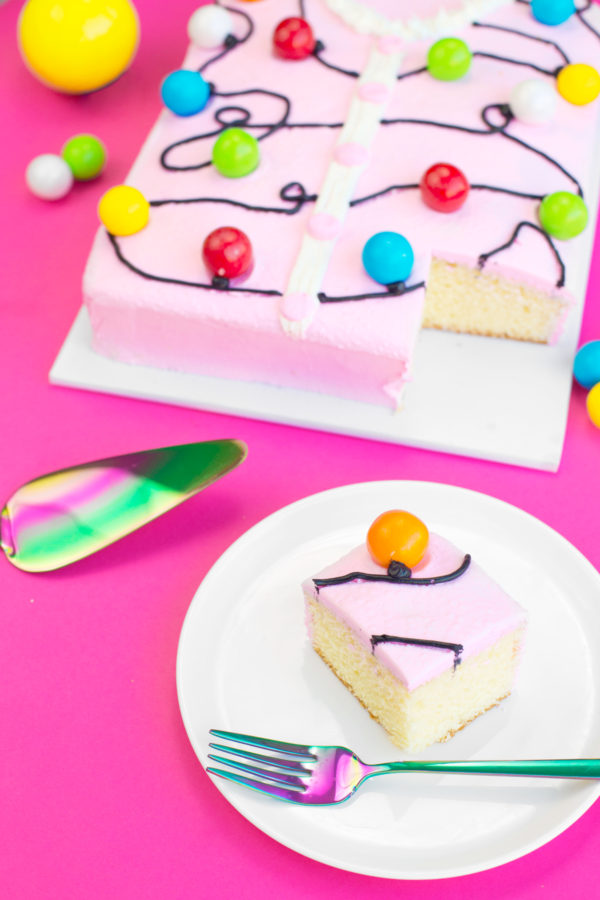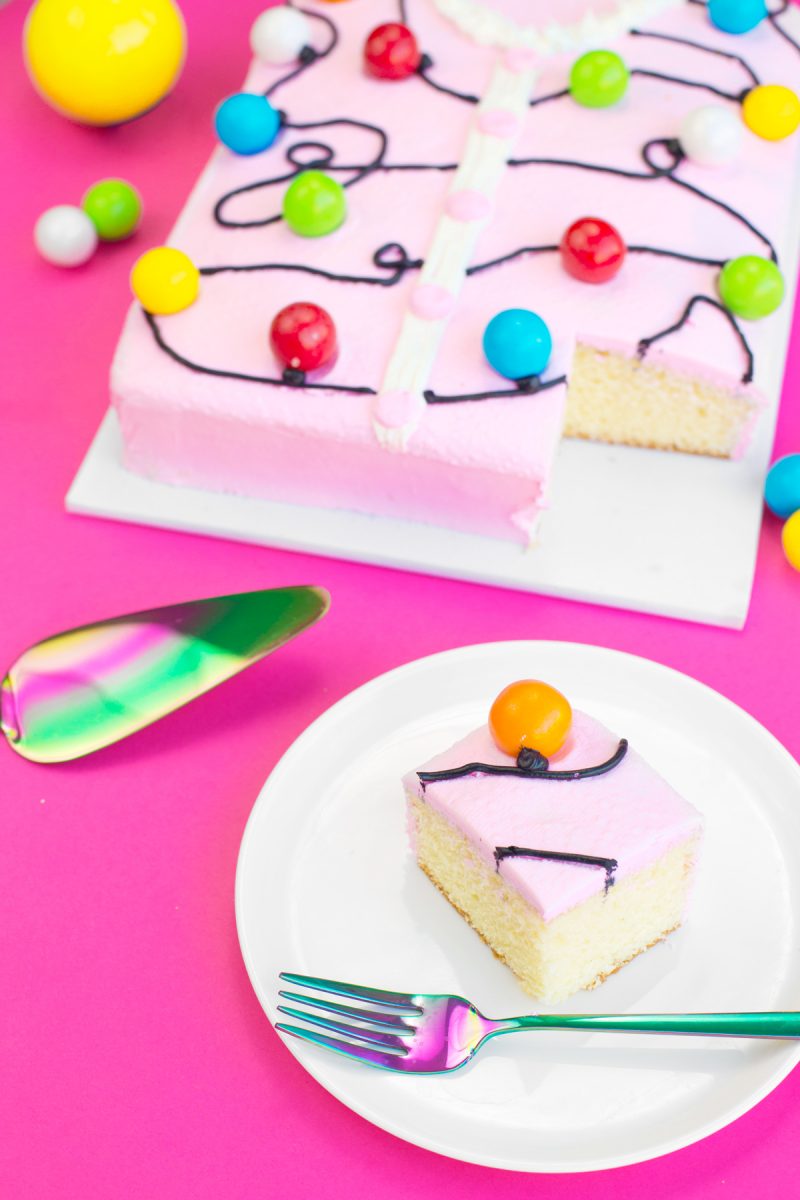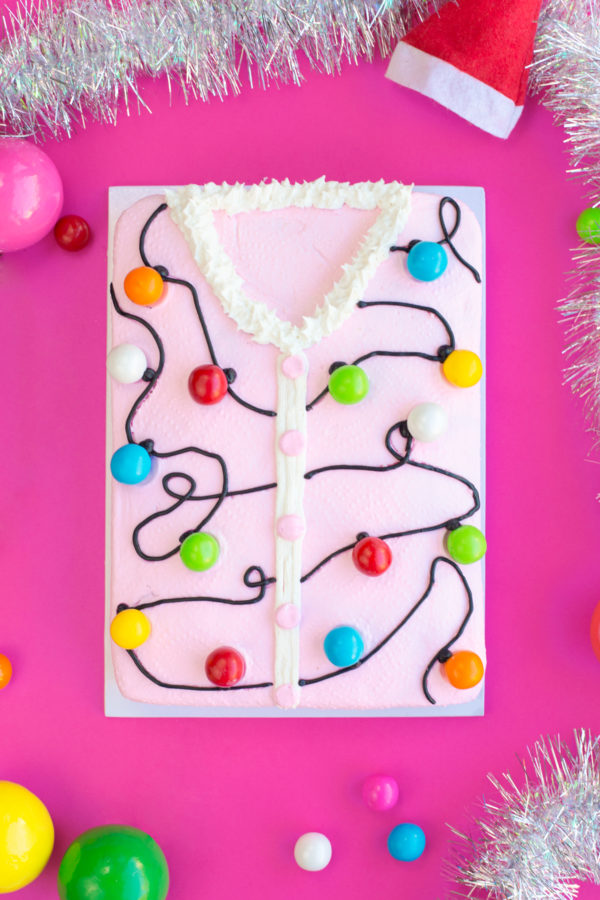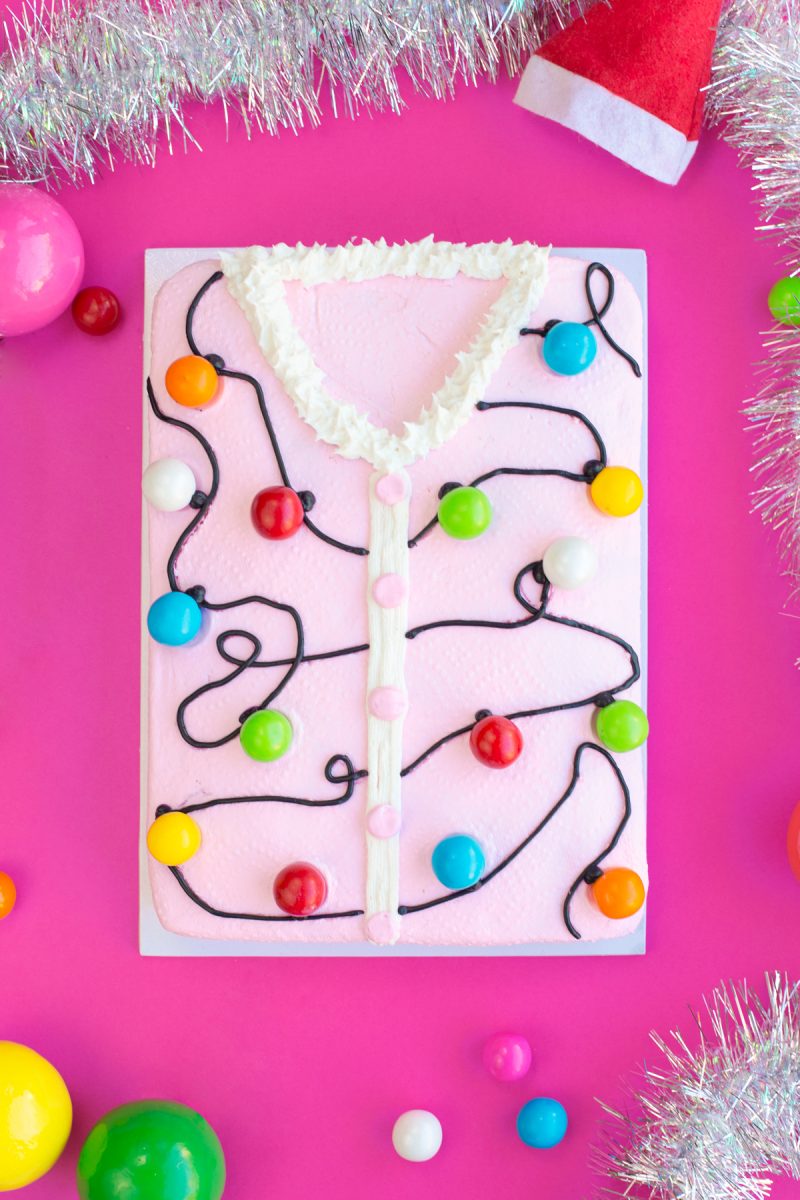 Ugly Christmas Sweater Cake!!!
Ingredients
Box Mix or Your Favorite Vanilla Cake Recipe

White

Light Pink & Black Frosting

Piping Bag

Patterned Paper Towel

Gumballs
Instructions
Using a serrated knife, round the edges of a cooled 13 by 9 inch cake.

Cut a triangle shape about 1/2 inch deep out of the top of the cake to form the V-neck.

Frost the cake with light pink buttercream and chill for about 30 minutes.

Use patterned paper towels to add texture to the sweater cake. Press the paper towel flat against the cake and gently rub to help smooth out the buttercream as well as transfer the pattern onto the cake. Do this over the whole cake including the sides.

Using white buttercream in a piping bag fitted with a medium round tip, pipe the collar and a straight line down the front of the cake to form the button up seam.

Pipe light pink buttons down the white line you piped. Flatten the buttons with you finger dipped in water.

Place black frosting into a piping bag fitted with a small round tip.

Pipe the light cord all over the shirt in a random pattern.

Place gumballs along the light cord.

Using the black frosting connect the light to the chord to the gumboil with a little square shape.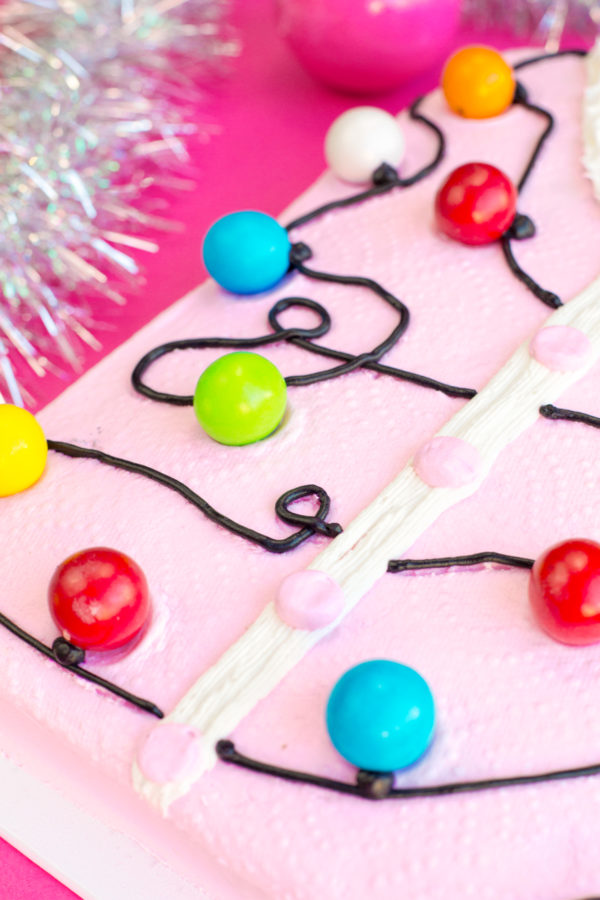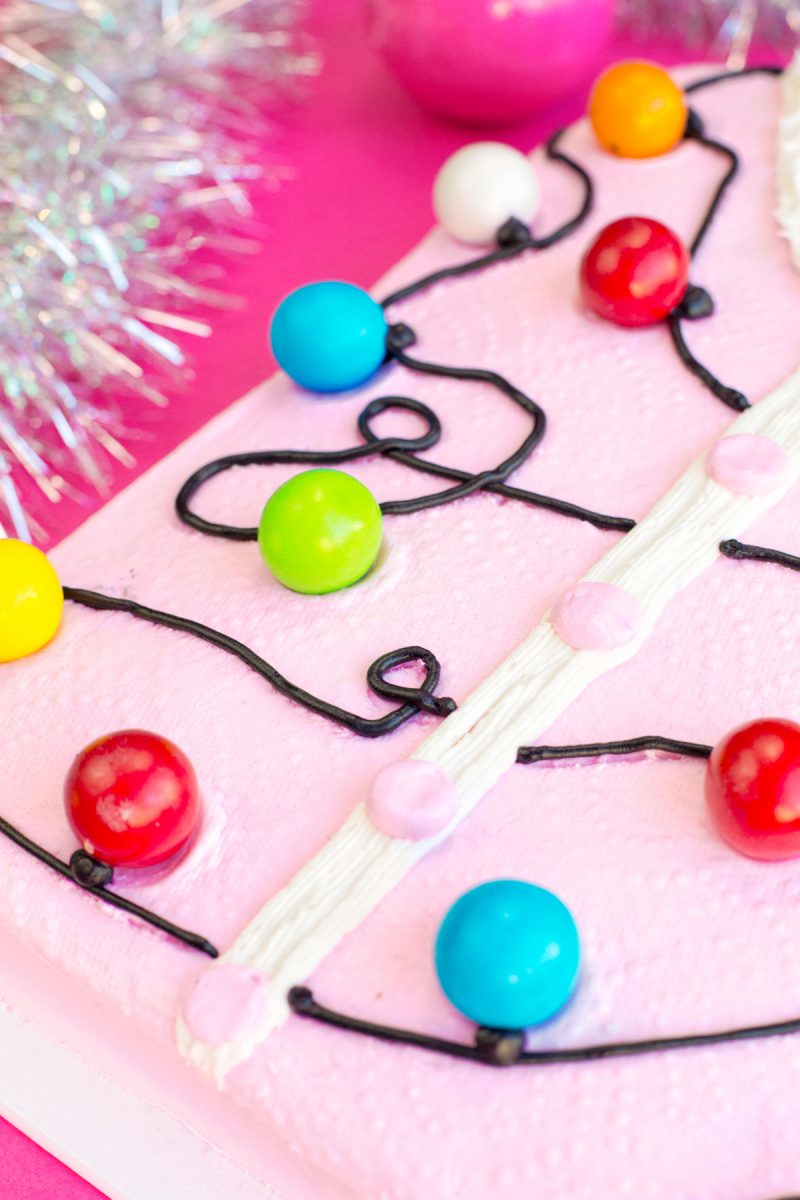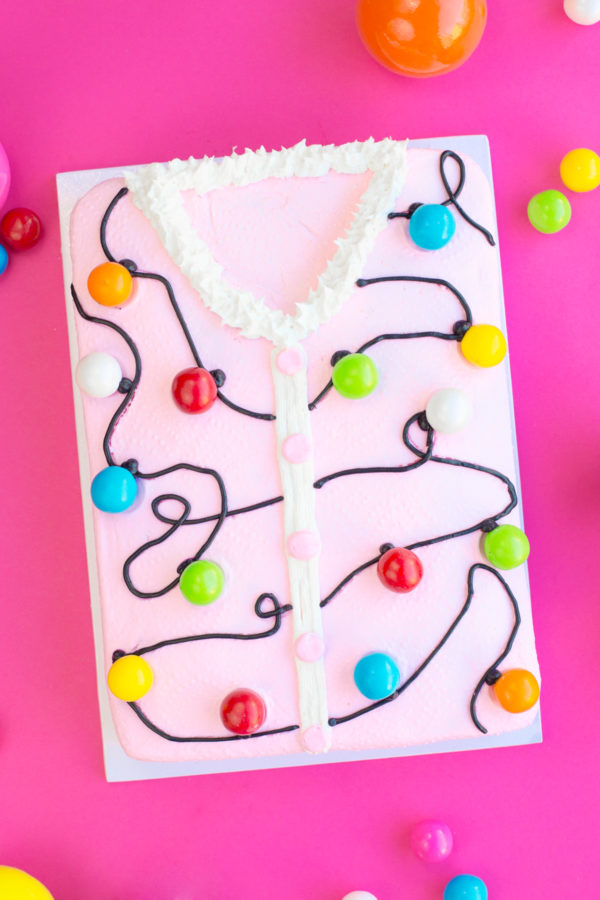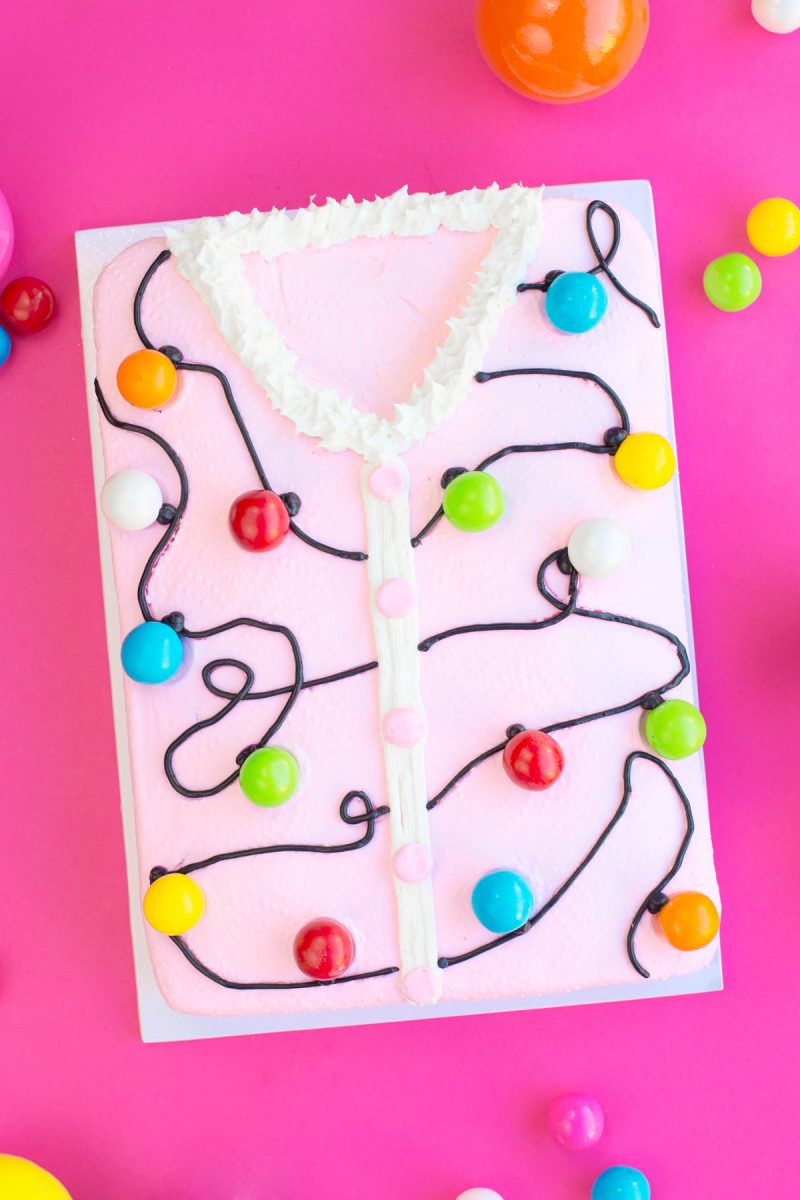 You can even put it in a shirt box to serve, just like a real ugly sweater!!!!
More Christmas Recipes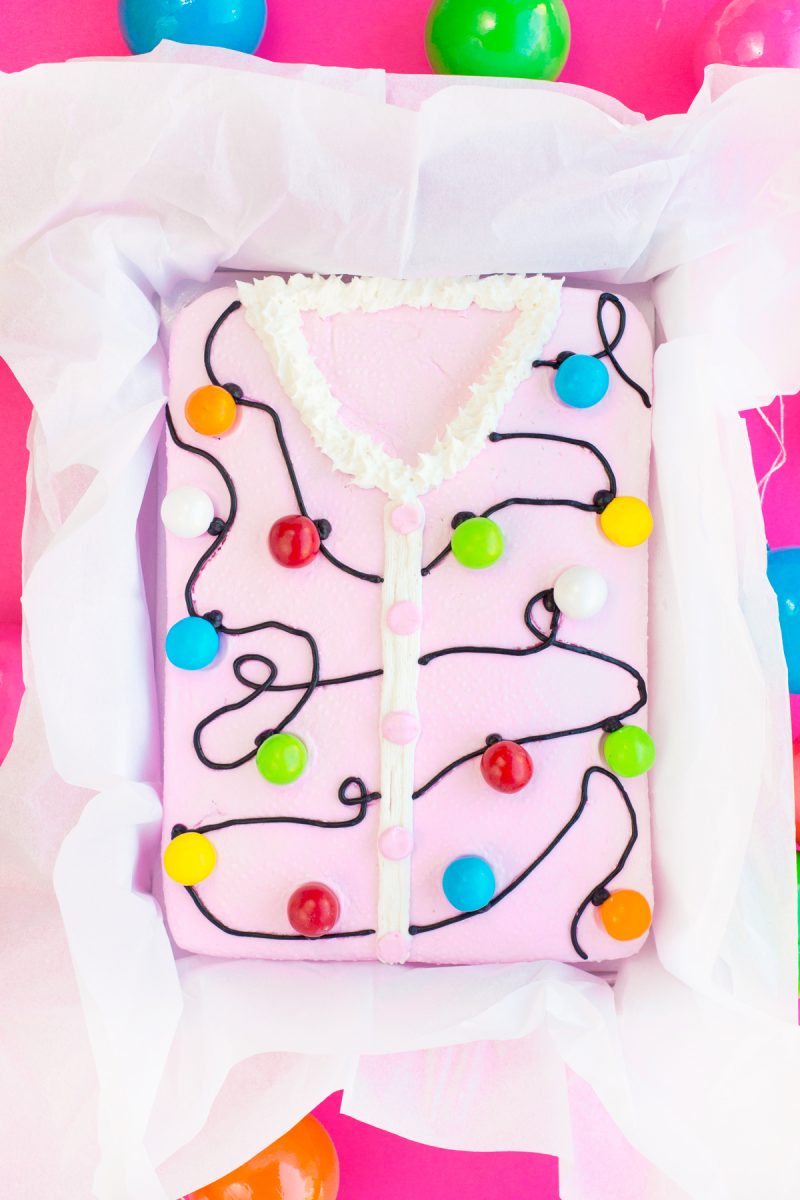 Photos by Jeff Mindell | Recipe by Theresa Rountree | Video by Rachel Kivlahan
How genius is using the paper towels to give the sweater texture!? Theresa came up with that fun trick! For real though, I think my favorite part of some of these cake DIYs we do is that it's just a simple cake shape (from a pan that you probably already have!) that you can turn into something awesome! Hope you guys make one for your Christmas parties!!!
p.s. Christmas Present Cakes!!
SaveSave