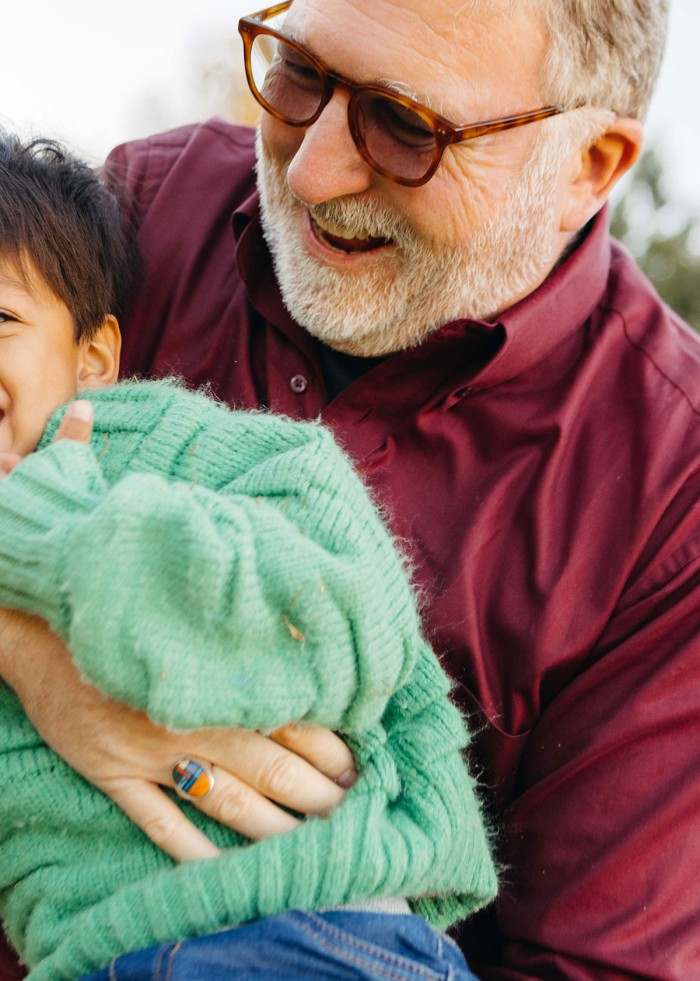 Perhaps you've got your boyfriend or husband covered for Father's Day, but what about Grandpa? Not to be forgotten, these Father's Day gifts for Grandpa celebrate his role in his grandchildren's life and his hobbies that he will most certainly pass along to them someday if he hasn't already!
Personalized Father's Day Gifts for Grandpa
My go-to for Grandpa gifts for Father's Day is always something sentimental, they tend to be the most loved! And, it's fun to get the kids involved in the gift creation, too. Here are a few favorite Father's Day gift ideas that Grandpa is sure to love.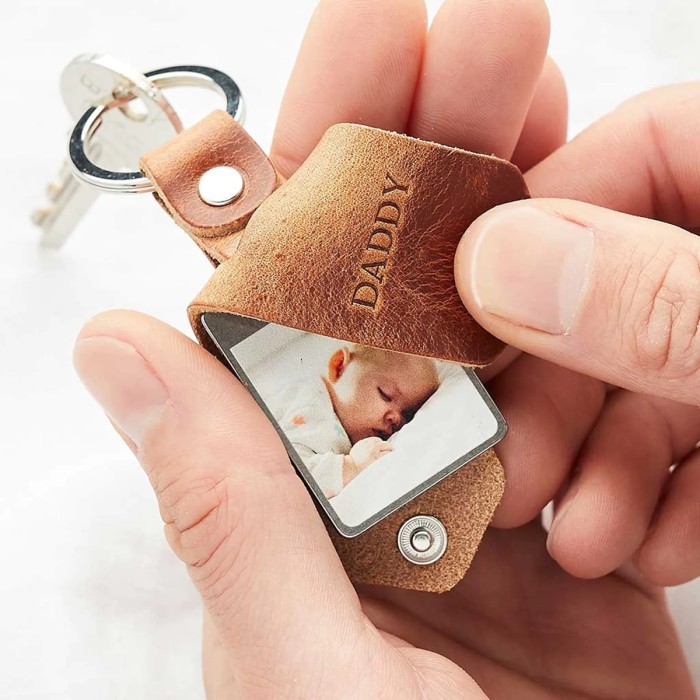 Hidden Photo Key Fob: Add a sweet photo of the grandkids to the inside of this monogramed leather key fob so he can always carry around (and show off!) their cute faces!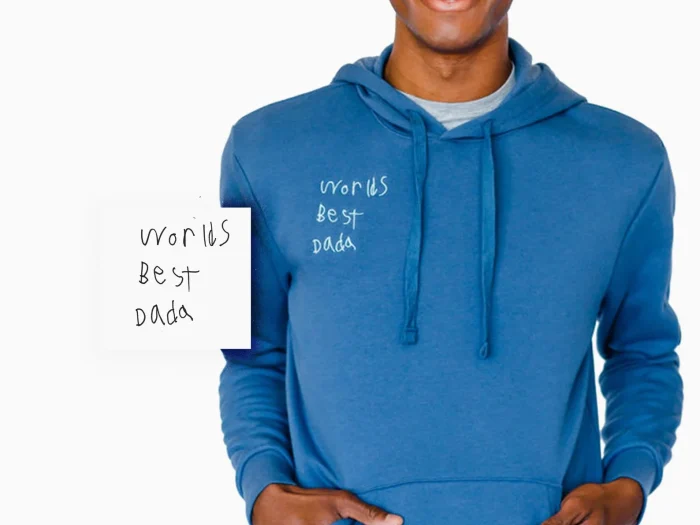 Child's Handwriting Sweatshirt: Have your child write a sweet note like "___'s Grandpa" or "World's Best Grandpa!" that can then be embroidered on a sweatshirt for Grandpa to proudly sport!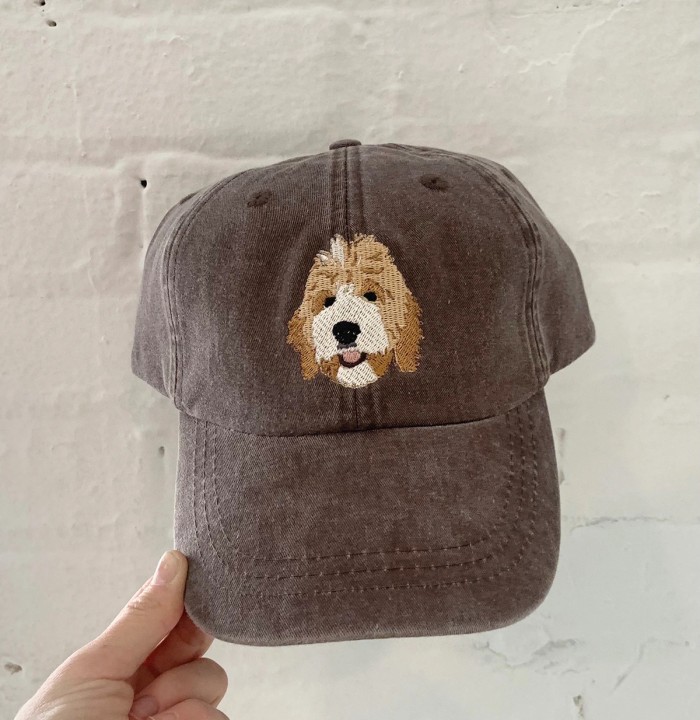 Custom Dog Hat: Maybe Grandpa has a few favorite fur-children too? These sweet hats can be embroidered with a portrait of his favorite dog!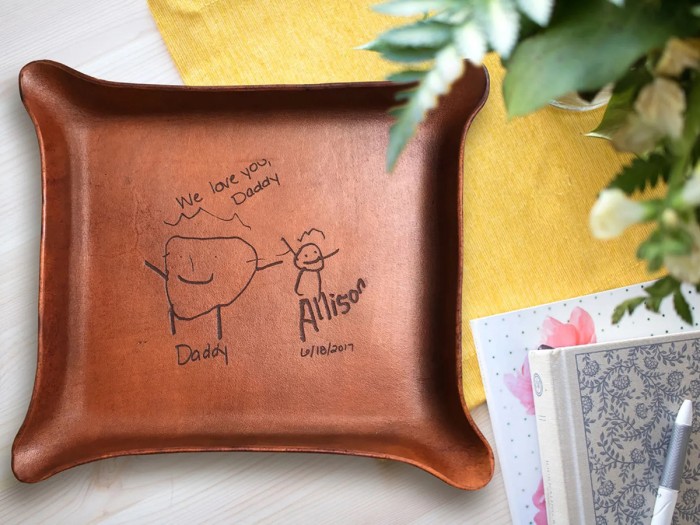 Child's Drawing Leather Catch All: Another sweet item to customize with a child's handwriting or drawing is a leather catch all. These are the kind of things that are always useful to keep small items organized, whether that's on Grandpa's dresser, desk or the front entryway.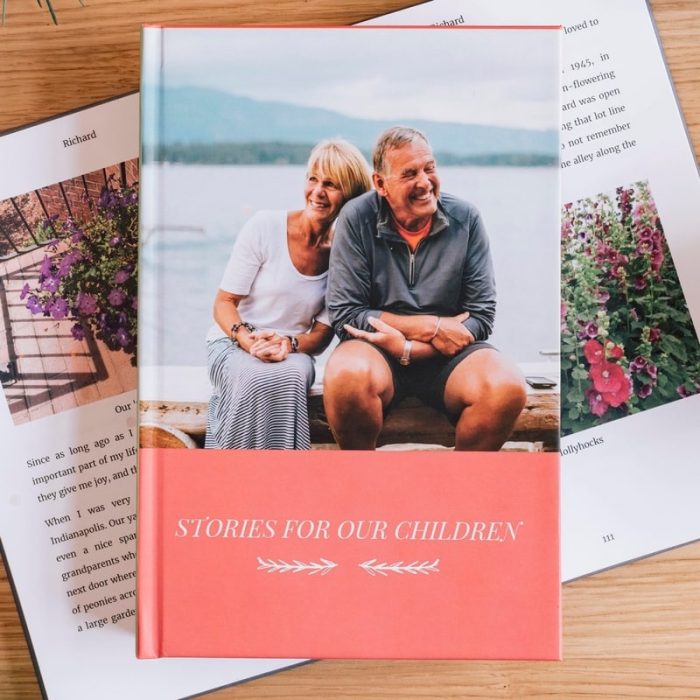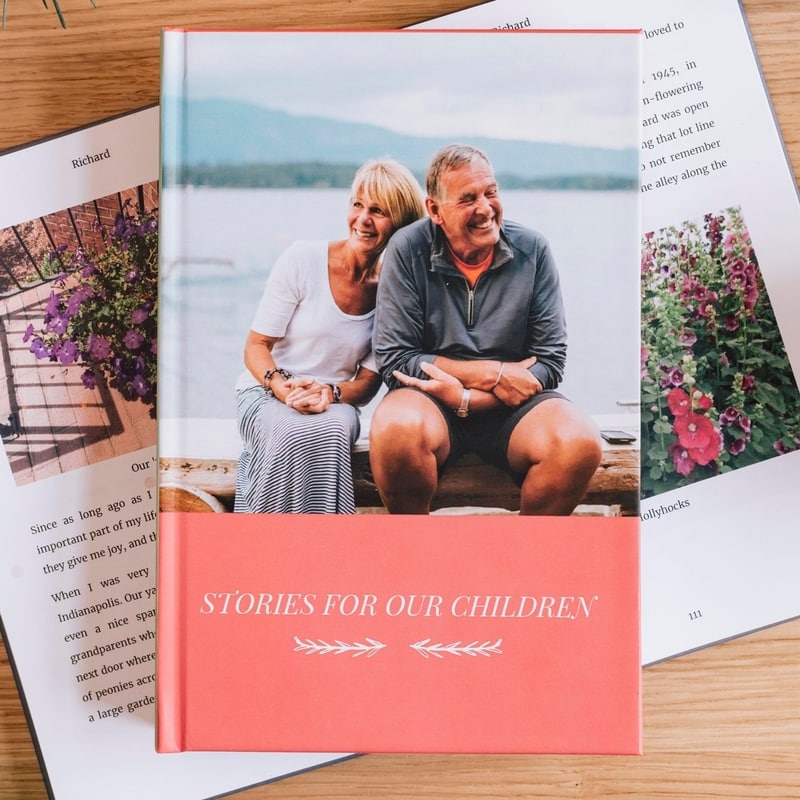 Storyworth: This is one of the greatest Father's Day gifts I've given, and it's a gift that keeps on giving! Storyworth sends a question to the recipient every week to answer. At the end, they compile all the questions (and any photos the recipient included) into a beautiful book.
You can order as many copies as you'd like. My father was so thrilled with how his turned out, he ordered extra copies for all his kids and everyone has loved reading through it. It's the perfect way to preserve someone's life story.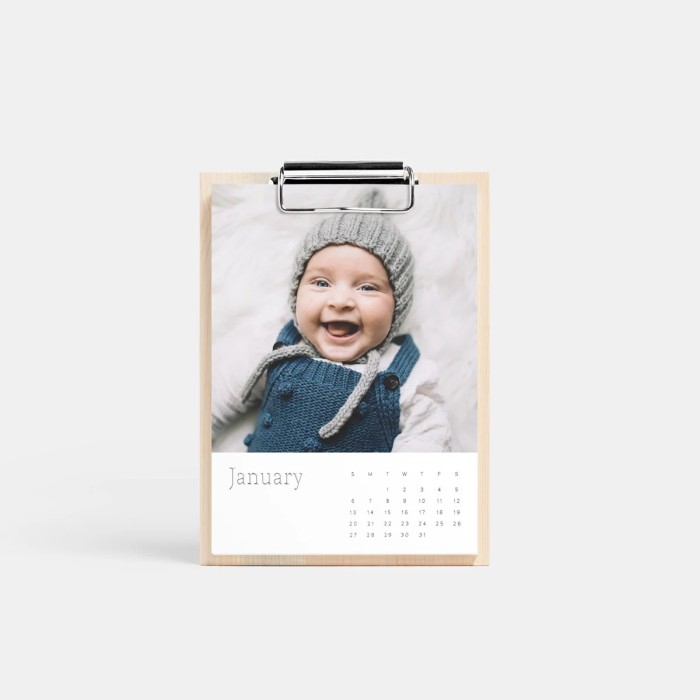 Desktop Photo Calendar: Pull some of your favorite photos of the kids and compile them into this beautiful, and refillable, desktop calendar!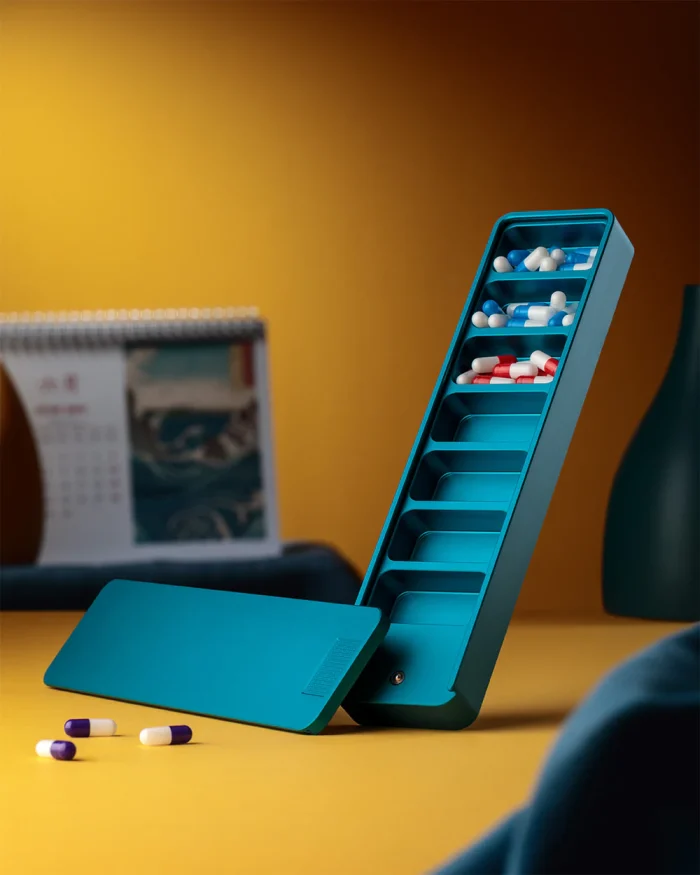 Engravable Metal Pill Case: A practical gift for Grandpa, this metal pill case is easy to open, comes in many colors and is engravable to personalize it.
Father's Day Gifts for Grandpa's Favorite Hobby
These personalized ideas focus in on Grandpa's favorite hobbies like, perhaps, history, aviation, puzzles or woodworking!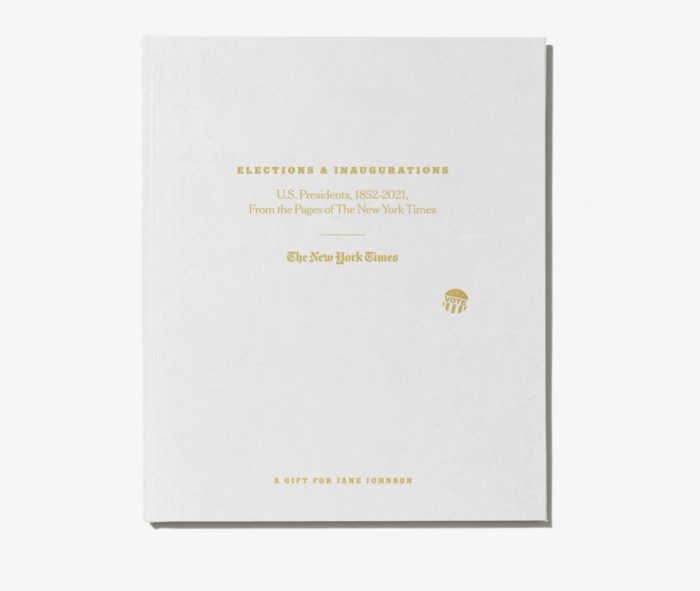 Custom New York Times History Books: The New York Times makes personalized books on all sorts of topics of interest, like sports teams, historical topics, innovation and more. Here are a few examples, perfect if any Grandpas out there are history buffs!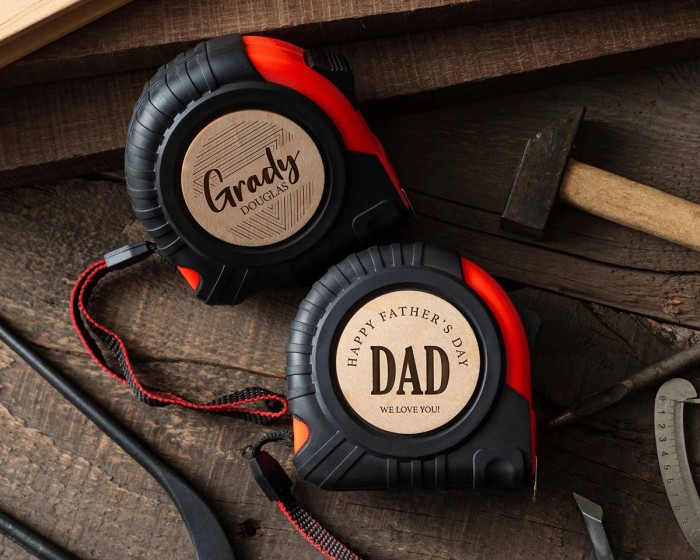 Custom Measuring Tape: Does Grandpa the family's favorite handyman? Get him a custom measuring tape this Father's Day with a sweet message or his name. That way, nobody else in the family can steal it!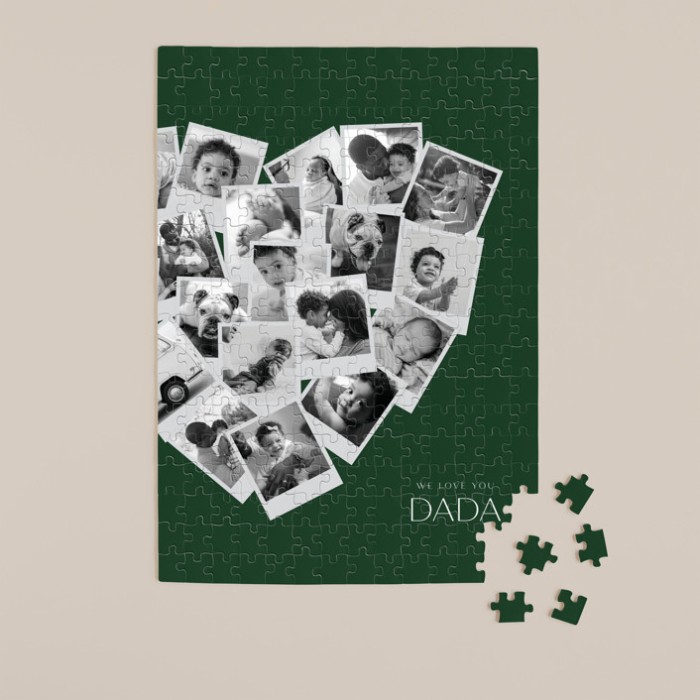 Photo Collage Puzzle: If he loves a good puzzle, a puzzle makes a perfect Father's Day gift for Grandpa. Even better if it's personalized with photos of his children and grandchildren! The text on this one can be customized with whatever message you'd like, too!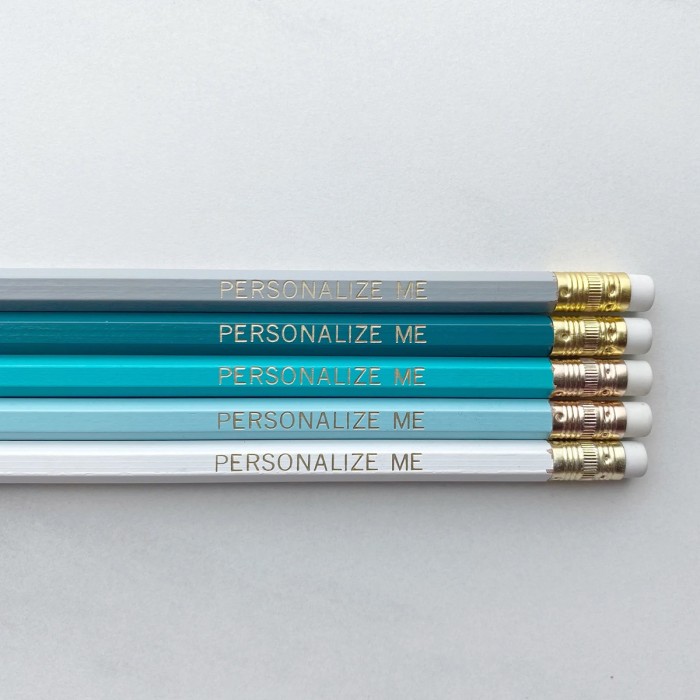 Custom Pencils: For his notes, crossword puzzles, projects and more, a great budget friendly gift is a set of personalized pencils! Ask the kids what they want to write on the pencils for Grandpa and see what they say, it's sure to be funny, and so appreciated!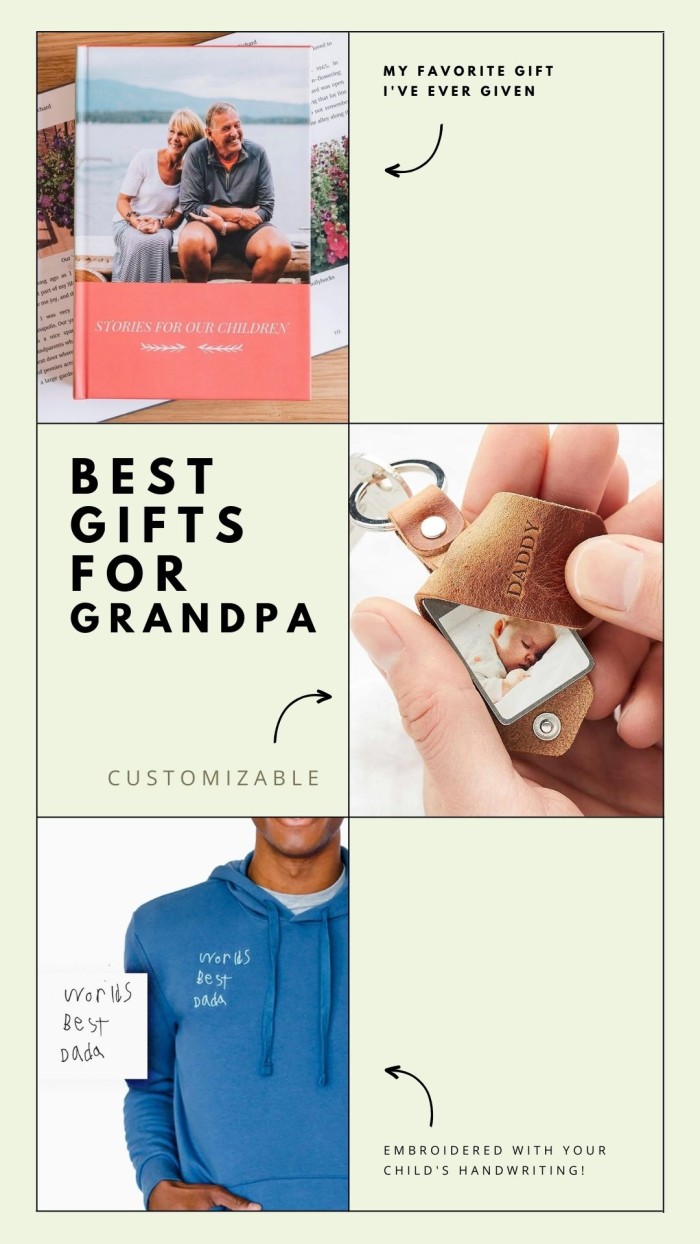 Grandpa is sure to love one of these ideas, and of course, don't forget the hand drawn card from the grandkids! That is always the best part.
First photo by Marie Buck Photography