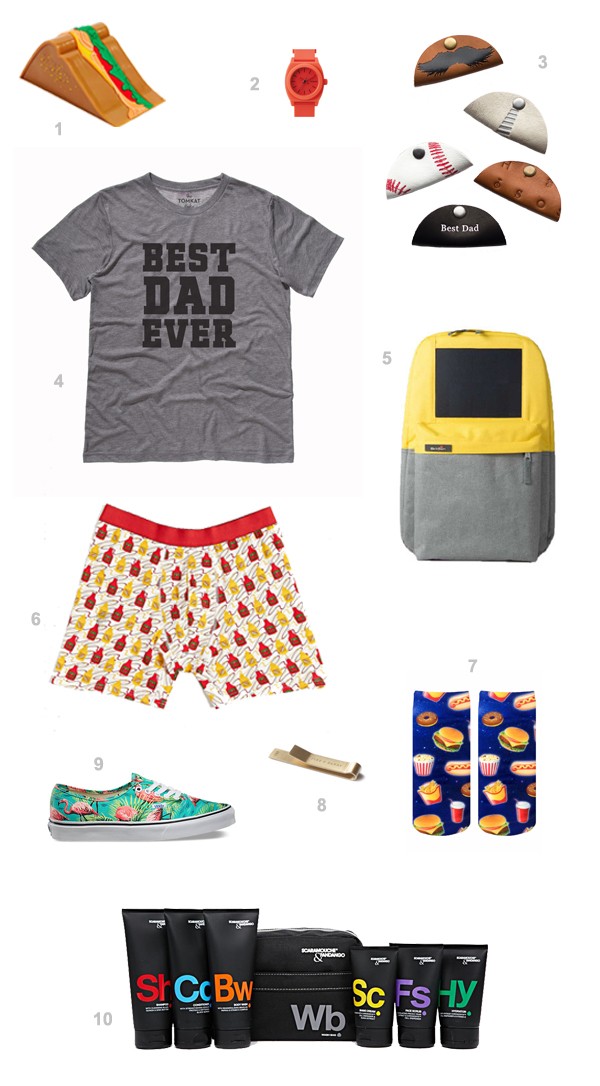 Most days we're all besties and gal pals up in here, but I gotta let the dudes and dads in on the action today since Father's Day is fast approaching! If you don't think burger balloons, taco letter holders or record cupcakes are appropriate, I've got 10 pretty rad gifts to scoop up just in time for Dad's big day!
No. 1 SandWedge Door Stop | No. 2 Watch
No. 3 Father's Day Cord Tacos | No. 4 Best Dad Ever Shirt
No. 5 Solar Powered Charging Backpack | No. 6 Condiment Boxers
No. 7 Fast Food Socks | No. 8 Fine & Dandy Tie Clip
No. 9 Flamingo Vans | No. 10 Grooming Product Kit
For more reasons to get your online shopping on, you can follow my Want It. Need It. Pinterest Board, too!