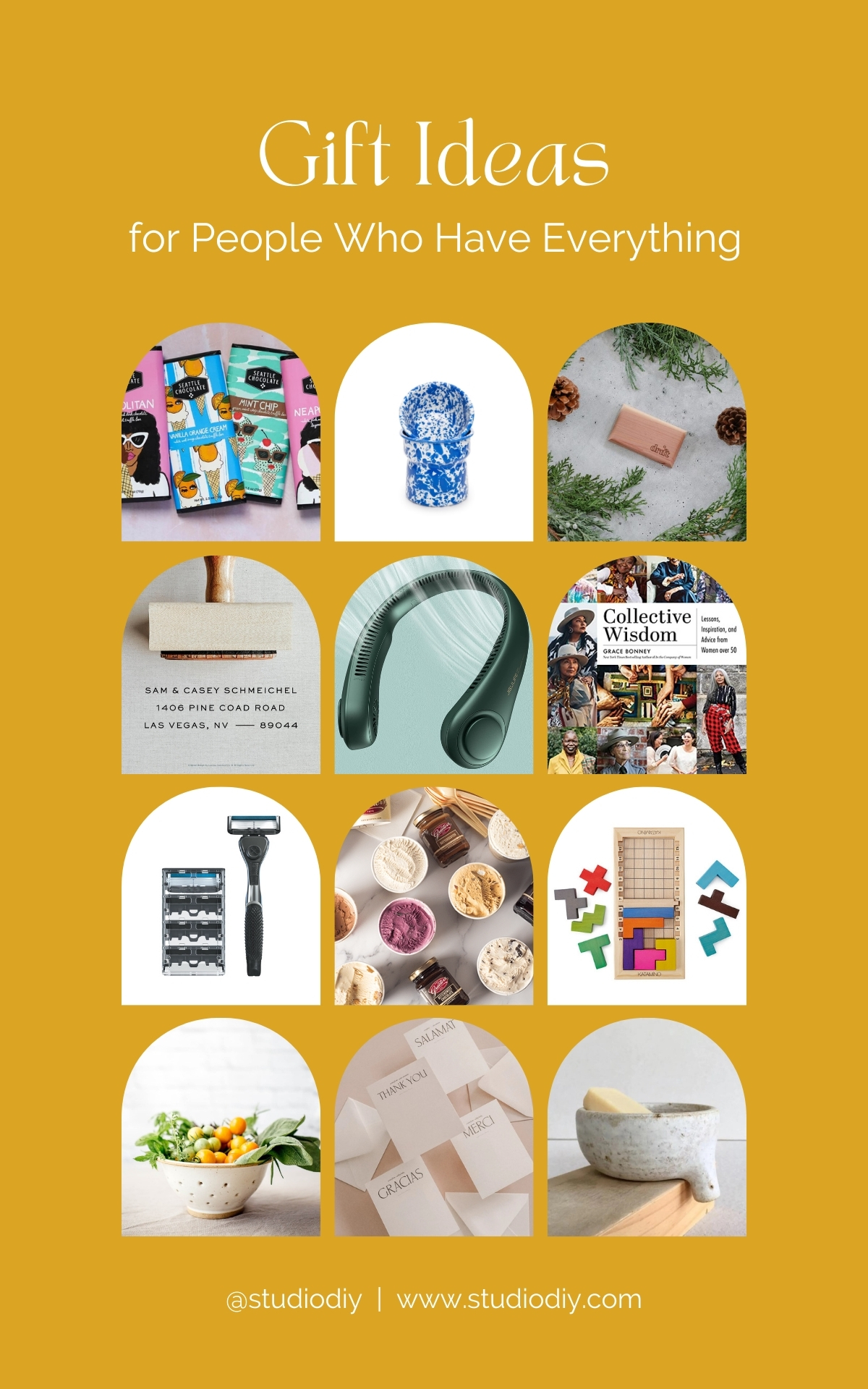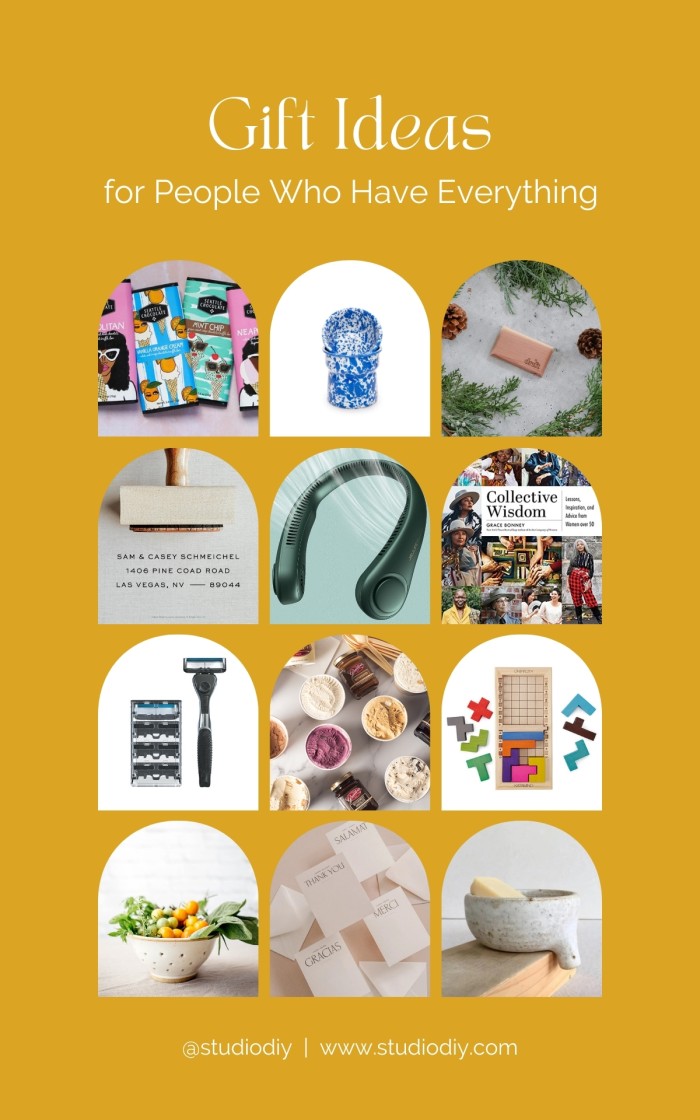 There are always the people on your list who are hard to shop for. You know who I'm talking about. So today we're tackling gift ideas for people who have everything.
Now, those people may fall into a few categories. They may just already have a lot of the typical gifts you'd get that type of person and you're looking for something more unique. Alternatively they may truly not want anything when it comes to "stuff" and I find it's best to respect that.
I'll cover all of the above and more with gift ideas at all price points, from experiences to sentimental items to practical gifts they'll love (but don't already have).
Experience Gifts
Experience based gifts are always appreciated gifts for people who have everything because, well, it's not something to "have." Here are a few experience ideas to consider, a few of which were sent in to me and I just thought were so genius I had to include them!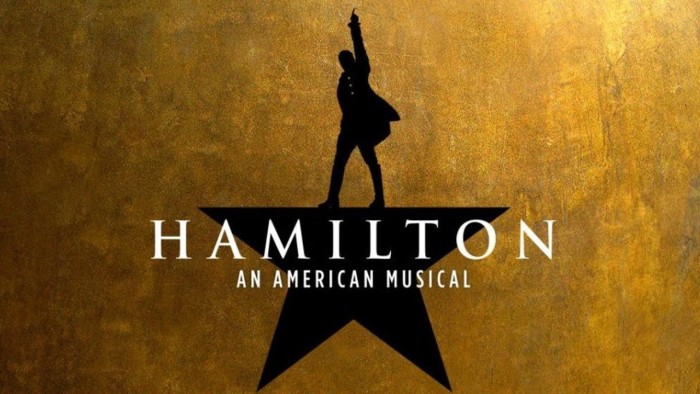 Tickets to a show or game: Broadway fan or sports fan, it's likely there's a show or game somewhere near your gift recipient. Gift them tickets, either for themselves and a partner or friend or for you and them to enjoy together. Time is always the best gift!
Museum Membership: If they're history buffs or into the arts, a museum membership will allow them to visit a favorite spot in their city more often and benefit from the bonus privileges and events memberships often come with!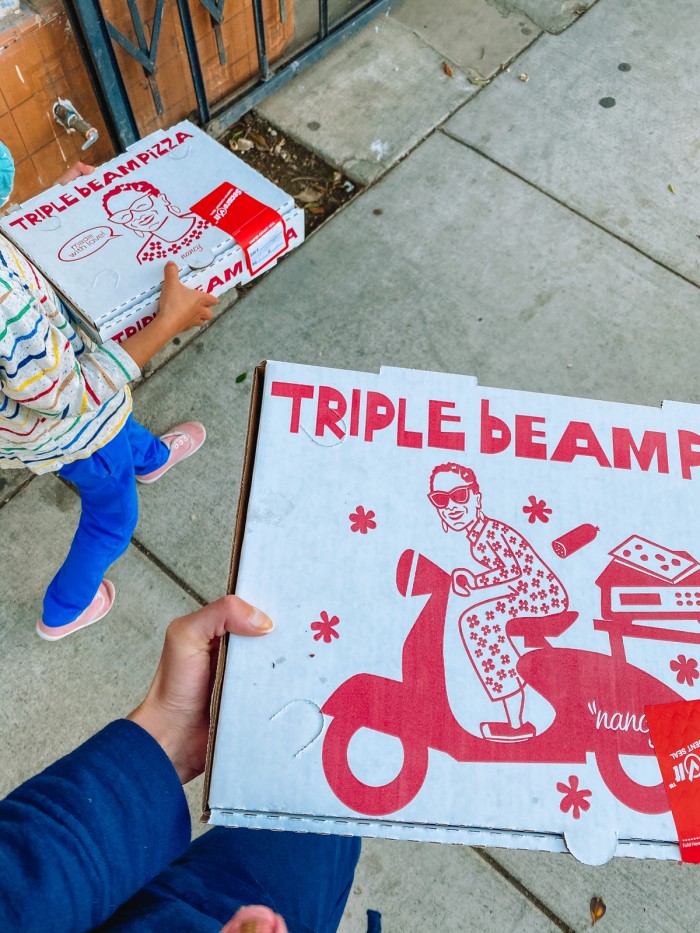 Go On a "Food Tour" of Your City: For friends and family who are local and love food, put together a food tour of one of their favorite foods. You could do this over a weekend (sampling a bunch of items in one day) or over the course of a year (setting one date a month). Then, compile a list of the "best of" whatever food they love, perhaps it's coffee, donuts, tacos or beer. Head out and give them all a taste test before crowning an official winner!
Bonus: Use the "winner" as a jumping off point for future gift(s) and get them a gift certificate to that restaurant or shop!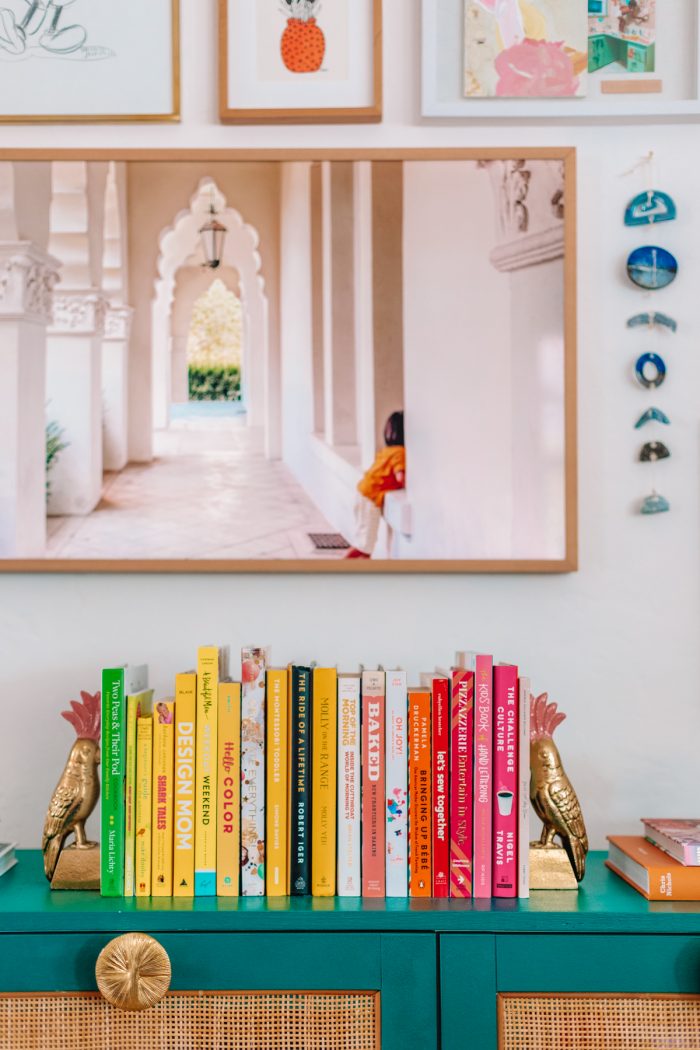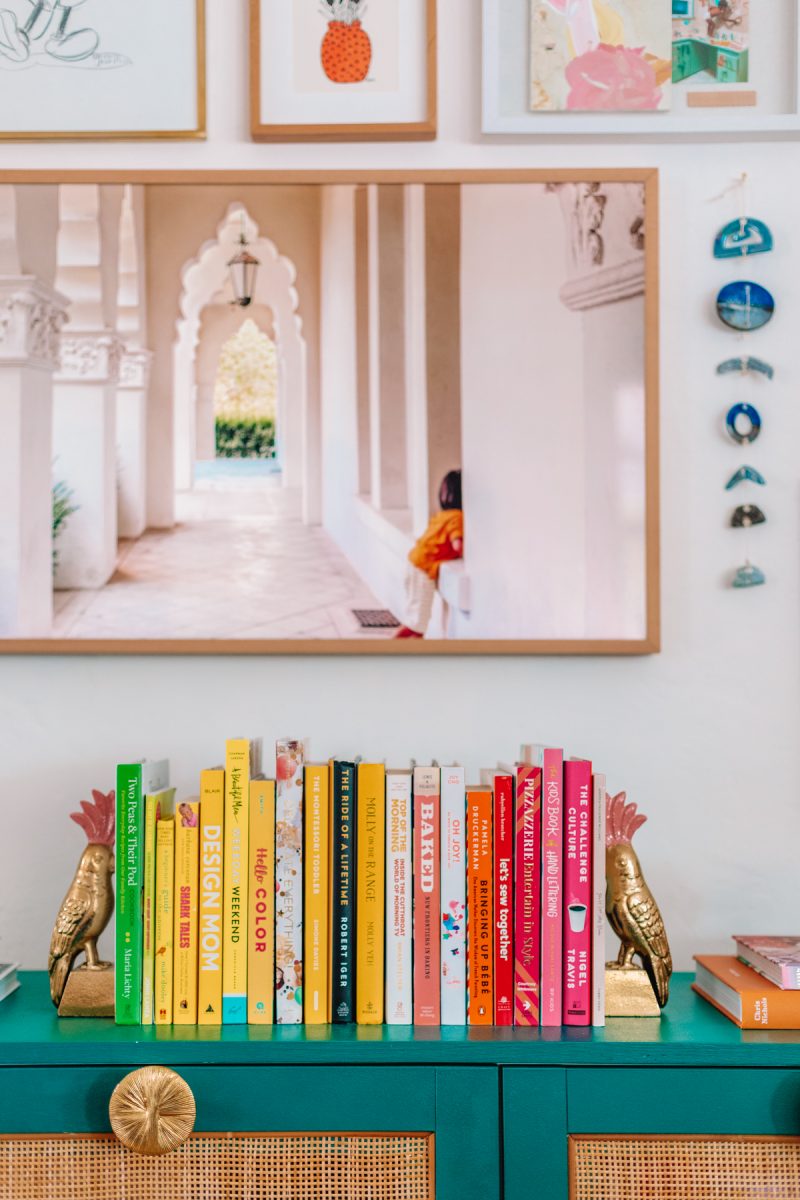 A Year of Books "Book Club": This combines an experience and some tangible items (books) and is great for adults or kids. Purchase twelve books and wrap them individually. Write a different month on each one. Every month that person opens one of the books to read and enjoy! Have a group of friends or a group of nieces and nephews to shop for? Buy the same ones for all of them and host a virtual "book club" every month to talk about the book, too!
Note: This is a great opportunity to purchase books second-hand from a local used bookstore, eBay or other source!
Sentimental Gifts
You cannot go wrong with one of these for the (sentimental) person who has everything.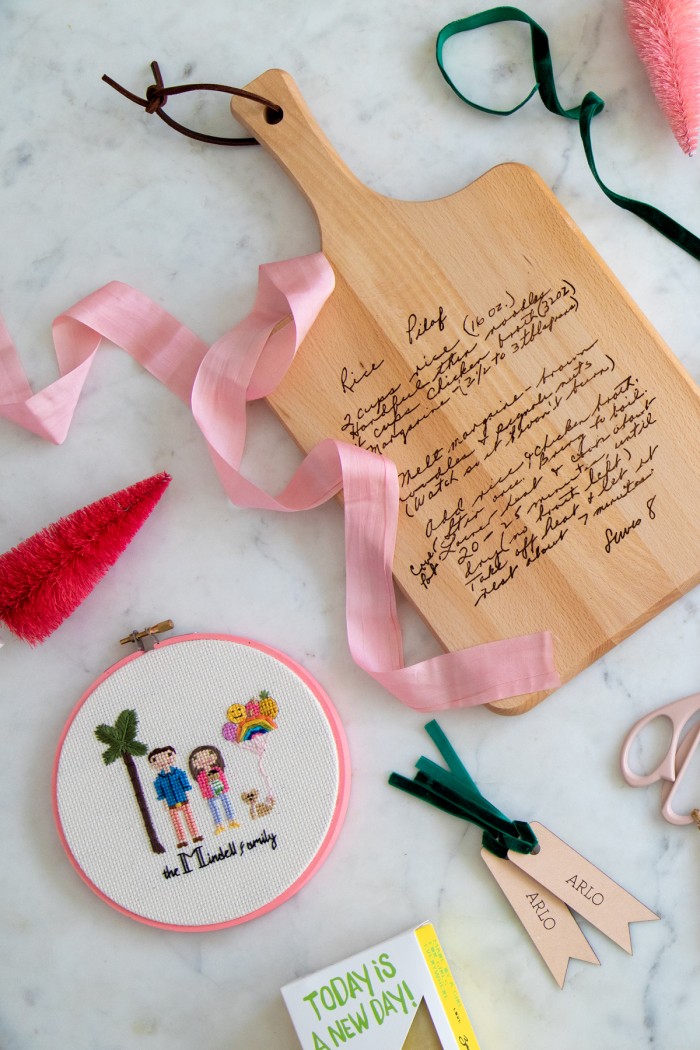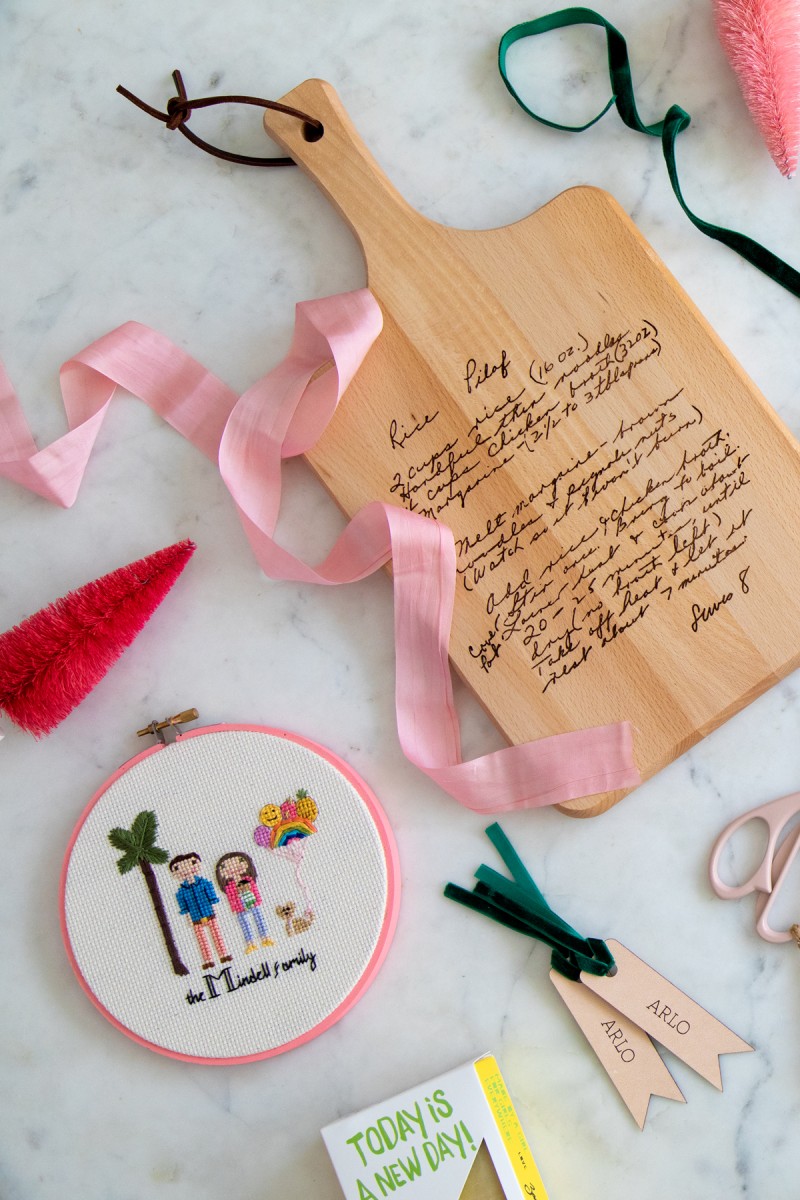 Unique Personalized Sentimental Gifts: I've got a whole gift guide devoted to this, from heirloom cutting boards engraved with recipes to children's artwork turned into necklaces. Some of the best gifts I've ever given are on this list.
A Book With Notes from Loved Ones: I saw Kristen Bell share this idea and loved it. The book requires a little planning in advance, maybe bookmark it for next year. Purchase a copy of a favorite, or meaningful book, and send it around to the person's family and friends. They can each write a note or a drawing in it about why they love them, advice, a funny joke or otherwise. Could there be a more incredible gift for someone going through a life change or someone who could just use some love (that would be all of us)!
Consumable Gifts
For someone who doesn't want more "stuff" a consumable gift is a great option. They'll be well enjoyed in the moment and no space need be made in a home to store it!

BYO Food Subscription: Pick an item that can easily be mailed, like candy, hot sauce or jam and build your own food subscription for family and friends. This is perfect for family that lives all over the country or world, where you want to buy in bulk, but great fo just one person too!
Choose one item a month that fits the category and mail it to them. You can include a handmade "rating" card so they can rank their favorites, too. It'll be a great time to connect and compare your thoughts on what you liked or didn't like.
This is a great opportunity to support small businesses, too! Search or ask around for unique findings you can't get at any grocery store.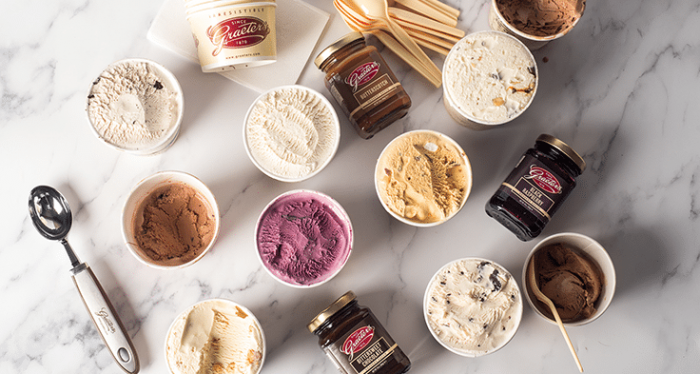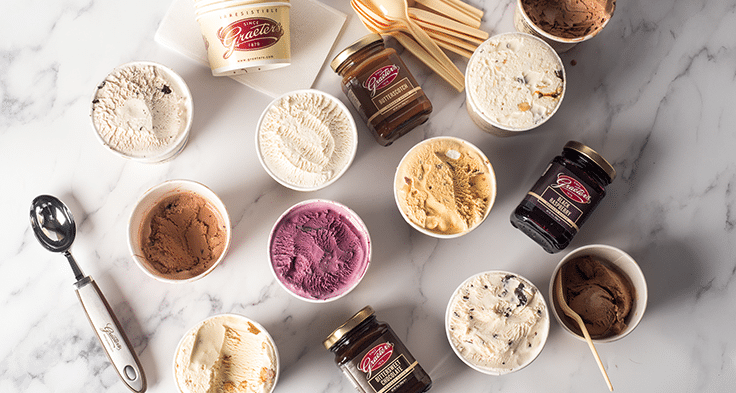 Mail Order Food Gifts: I've never been made about receive cookies or cupcakes in the mail. They make a great gift. Worried about someone receiving too many sweets at the holidays? Send them a card saying you're gifting them a surprise treat later in the year! You can find all my favorite mail-order food gifts here!
Practical Gifts They'll Love
Here you'll find a selection of practical gifts for people who everything, all something they may not already have and you may not already have thought to give!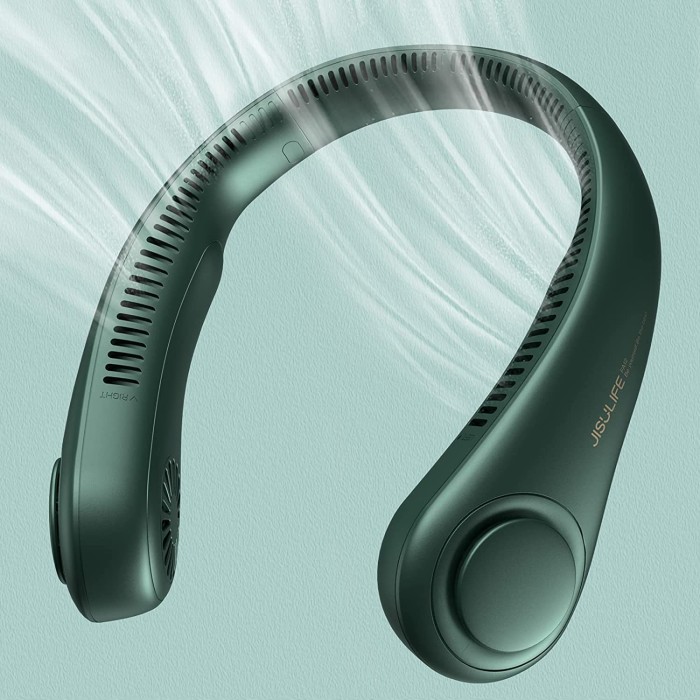 Neck Fan: Know someone who's always hot? How about a neck fan? Yep, if they frequent sporting events, theme parks or other outdoor activities they are guaranteed to thank you for this as soon as summer hits!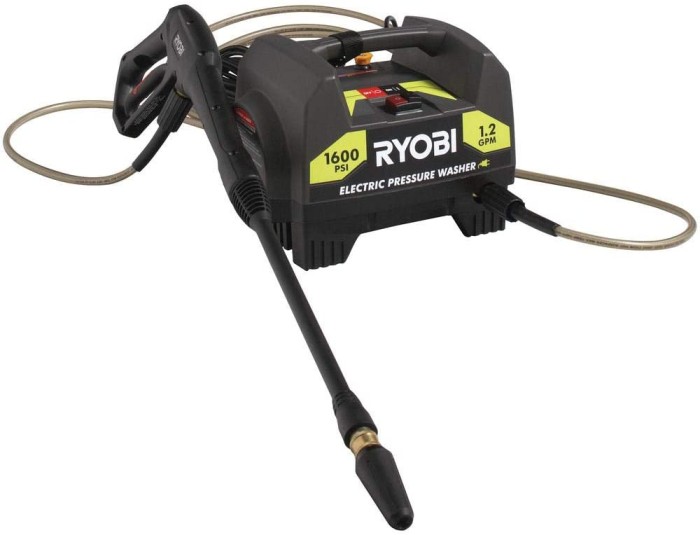 Pressure Washer: Any homeowner will love the gift of a pressure washer if they don't already have one. It's great for cleaning off the house, the deck, the front porch, rugs, furniture and more. Everyone I know, my husband included, who gets one spends every week for that next month straight pressure washing anything and everything they can. It is so validating, and practical in the long term too. Ha!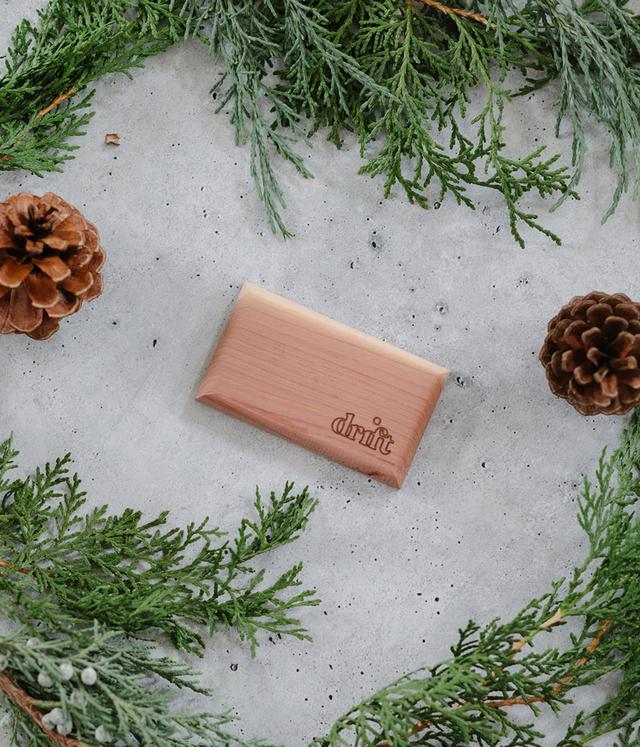 Car Scent Subscription: I bought this monthly car scent subscription for my husband and he loves it. You get a new scented wooden freshener each month which magnetizes to a clip they sent you for your rearview mirror. You can choose one scent for all 12 months or go with the scent of the month. The are refreshing, not overpowering, and such a great gift.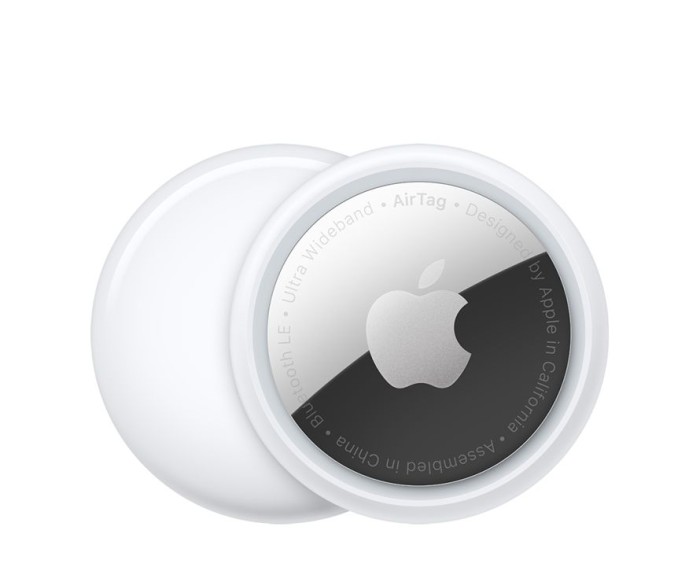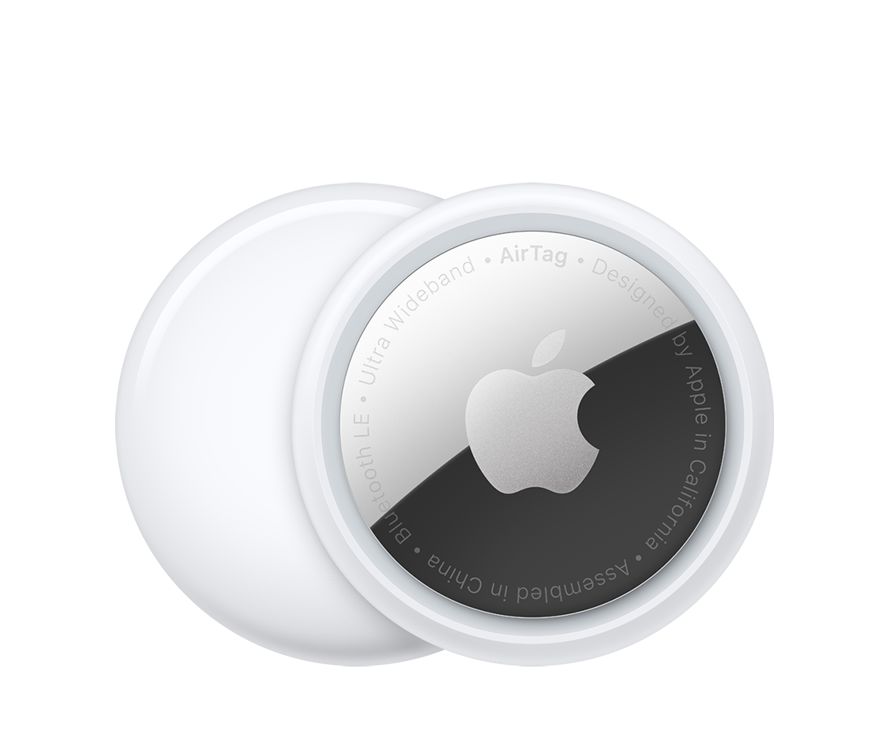 AirTag: Perhaps that person who has everything is always losing…. everything. How about an airtag? They can be personalized and connect to your iPhone so you can use it to find whatever you attach the tag to, like your keys, wallet, purse or even pet.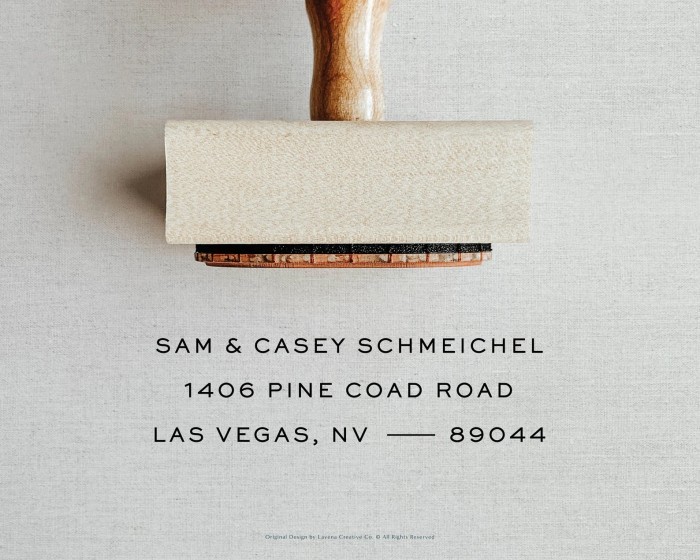 Custom Address Stamp: Anyone who sends mail (everyone) could use one of these if they don't have one, though this is especially great for new home owners! Tons of fonts and styles to choose from!
Personalized Stationery or Thank You Notes: I always love when I receive thank you notes because I'm always running out of them!
Razor Subscription: And I quote both my father and father-in-law who received this from us a few years ago "it's the gift that keeps on giving!" A razor blade subscription where they send you a razor and then blades to fit it each month. Practical, streamlined and one less thing they have to remember to buy at the store. Billie is another (more colorful!) option we also subscribe to and love!
Uncommon Gifts for the Home
For the homebody or person who loves to spend time in the kitchen, these assorted selection of gifts will fit right in in their home and aren't very common!
Brain Teaser Puzzle: Someone in the family always received a brain teaser gift from my Dad and its as guaranteed to be the hit of Christmas.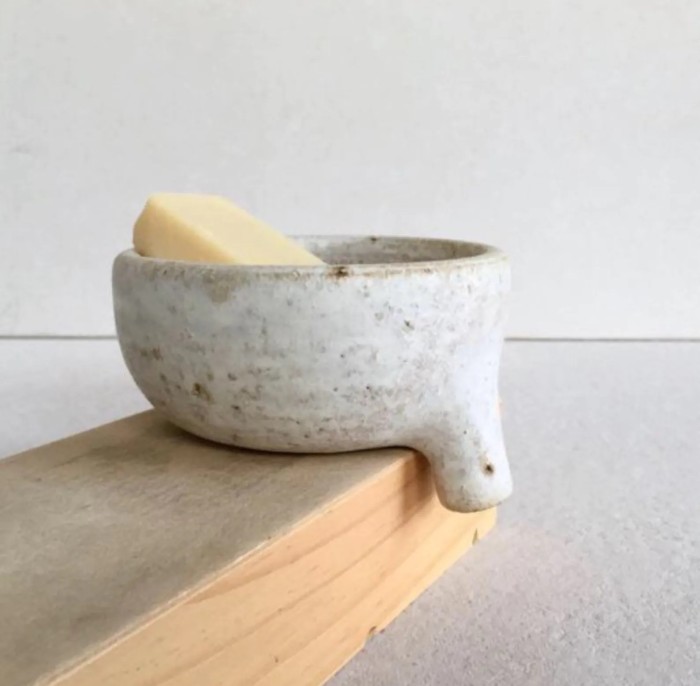 Soap Dish & Drain: Upgrade their soap dish to one that drains right into the sink. Practical and beautiful.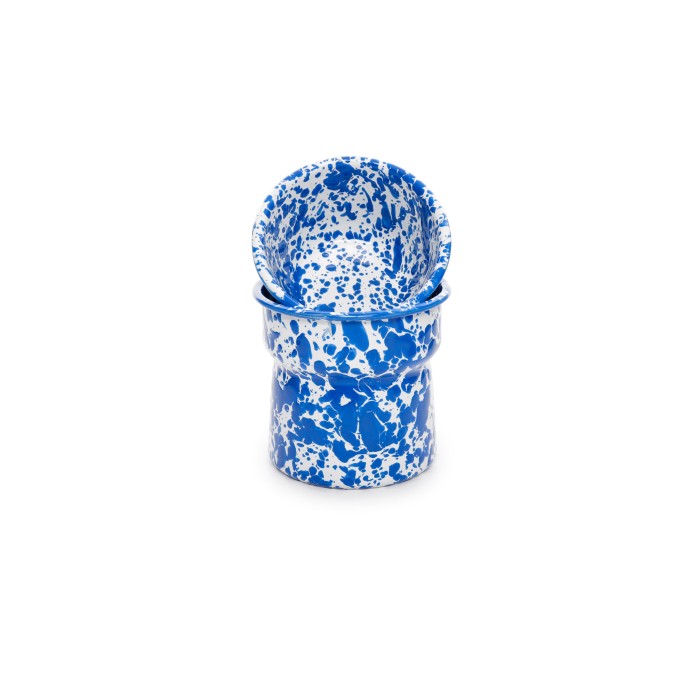 Dip Chiller: A dip chiller? Genius! This random but awesome gift is ideal for an entertainer. Not just to chill dips though, we saw these used at a restaurant for chips (the larger container) and dip (the smaller) too.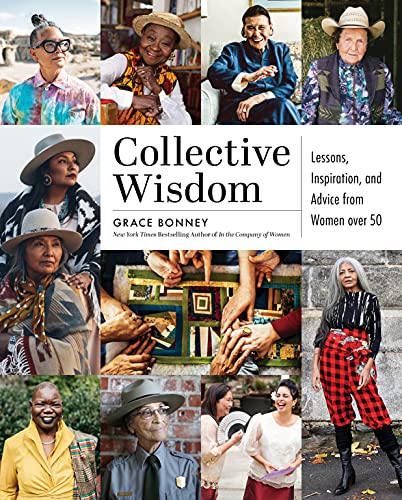 Collective Wisdom by Grace Bonney: This book is full of interviews and wisdom from women over 50. The best part is, the author is splitting the profits with all the women interviewed so by purchasing and gifting, you're supporting a whole crew of incredible ladies.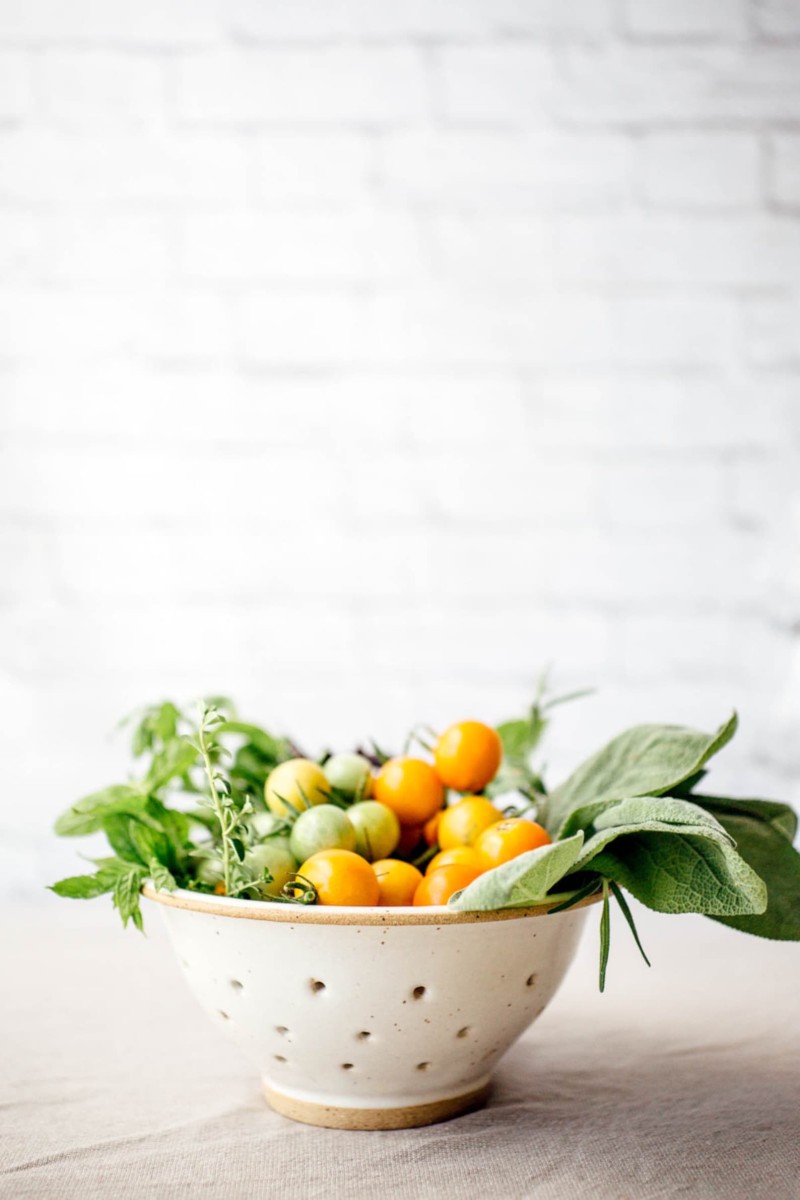 Ceramic Berry Bowl: This is becoming a go-to gift of mine. It's something practical, both for every day use and for entertaining, and something someone may not have
Have you ever gotten a gift for someone who has everything that they've loved? I'd love to hear what it is!