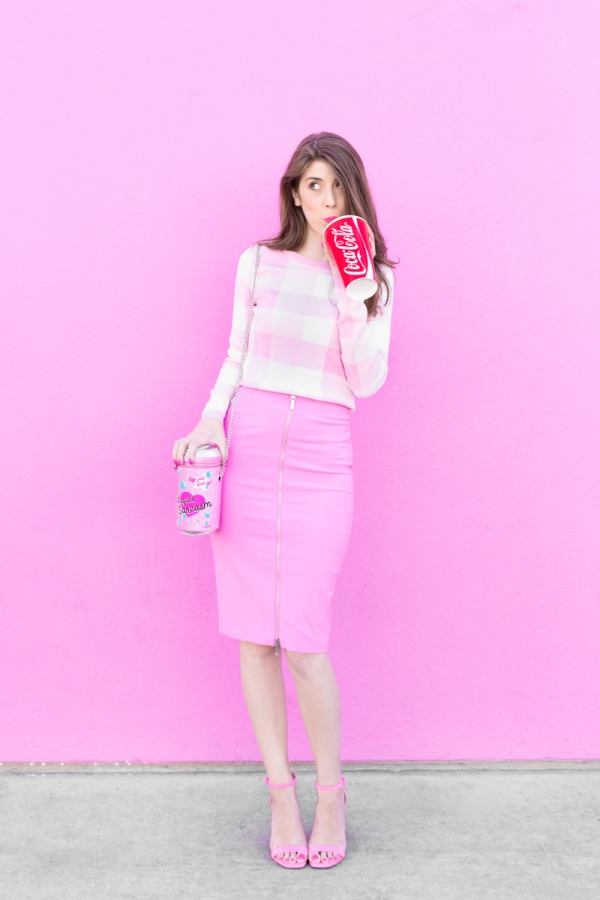 I've been SUPER into monochromatic everything lately. And I kind of feel like it's often a taboo topic when it comes to fashion? You don't see a ton of monochromatic looks, but I love them when they do happen!
We had so much fun putting together some wacky, mix and match outfits in the fall with Coca-Cola Freestyle that we're back at it again… but with all pink on pink looks, inspired by my fave of their low and no calorie options. Any guesses!? I've got three tips for how to wear all one color the right way, from now right on into spring! Ready?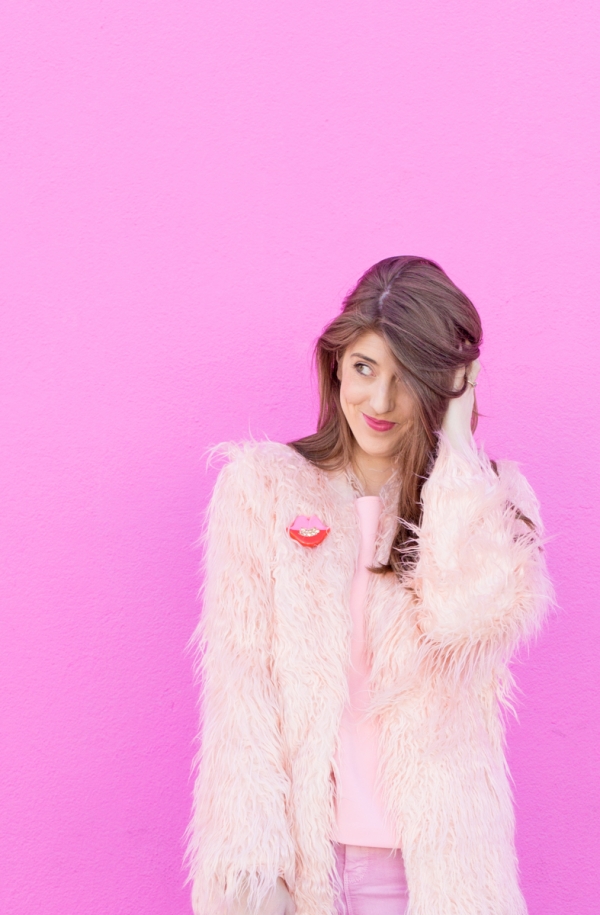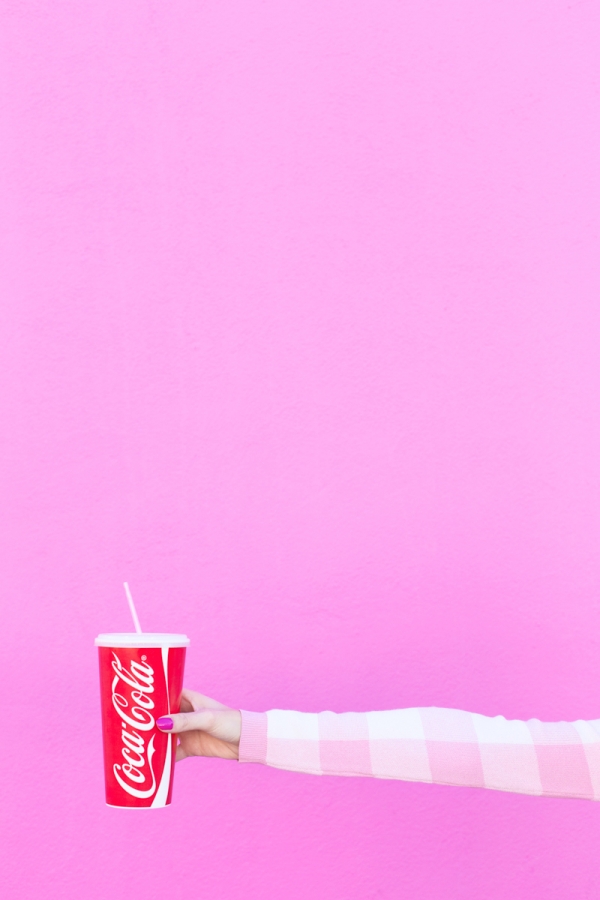 First things first, our inspiration! We've already chatted about Coca-Cola Freestyle Machines and how they can be found anywhere from Disney to restaurants to our local Walgreens, but did you know that over 70 of the drink choices are low or no calorie options!? Pretty schnazy. You can find out where the closest one to you is right here.
I picked out one of my faves, Fruitwater Fizzy Strawberry Lemonade, to serve as light and bright inspiration for my three all-pink looks! You know I love a theme!!!!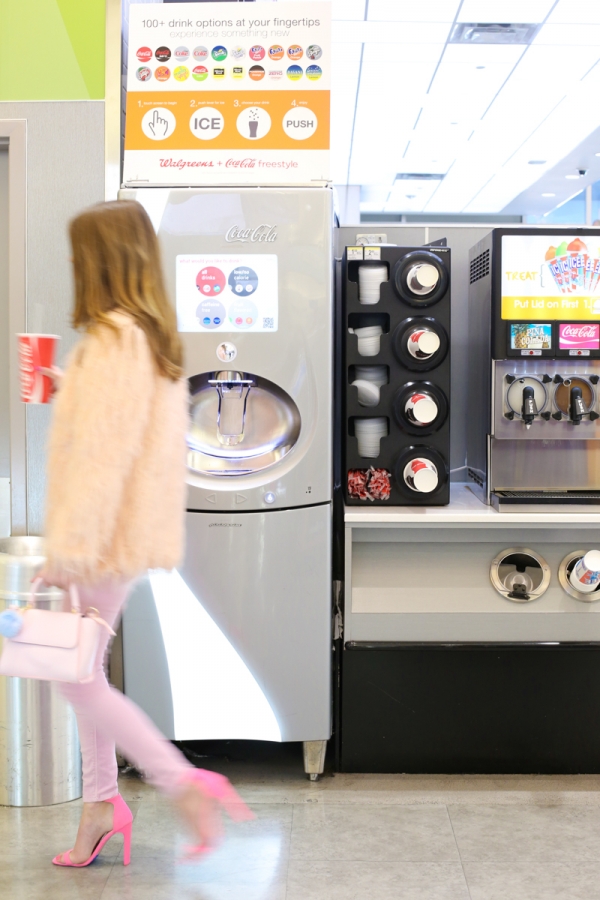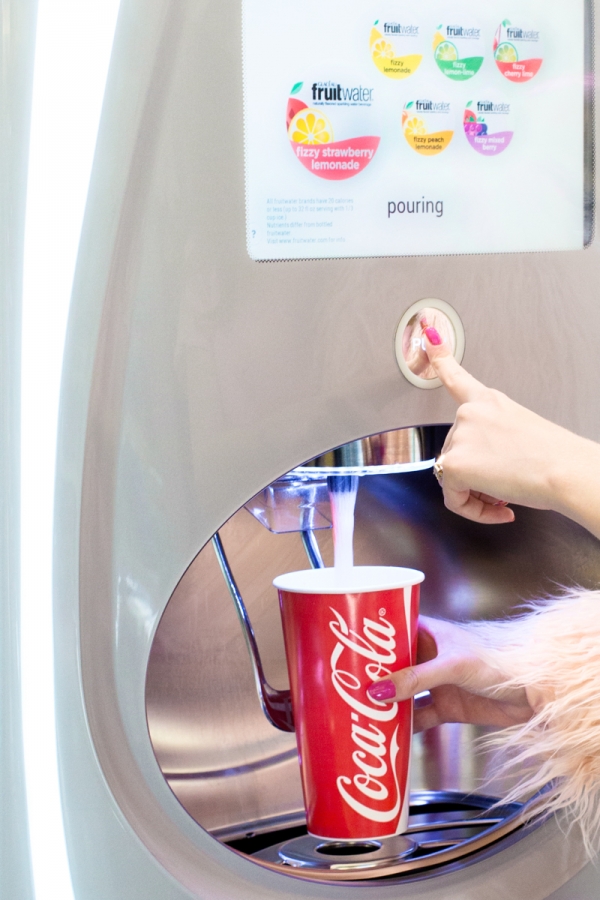 And now, for my three different ways to pull off a monochromatic look!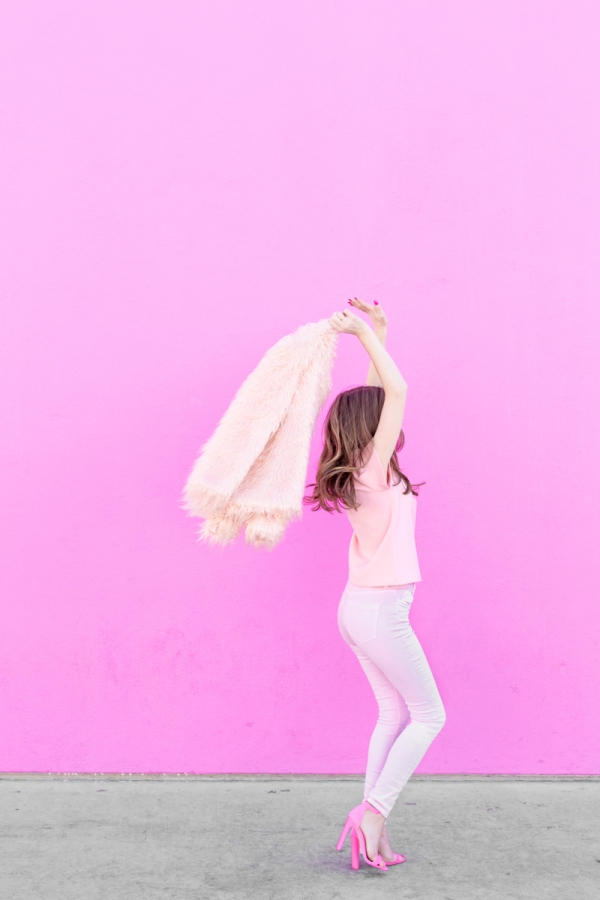 Made in the Shades
There's so many different shades of one color, why just stick to one!? Try mixing and matching different shades of the same color. Some can be subtle, and some can be bold! For this look, I paired a blush coat and peach-y top with pink pants that had an almost orchid undertone. THEN! I popped it with a hot pink pin and shoes.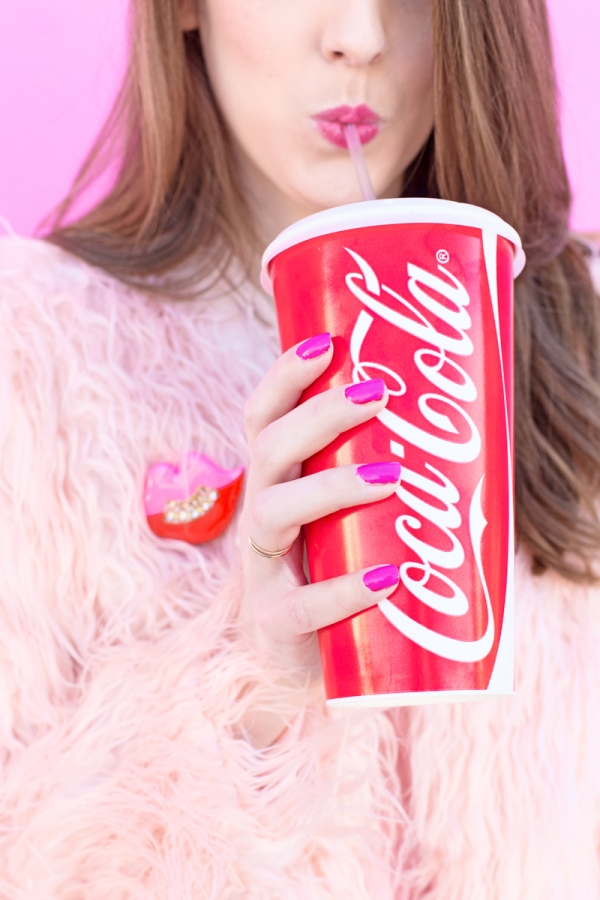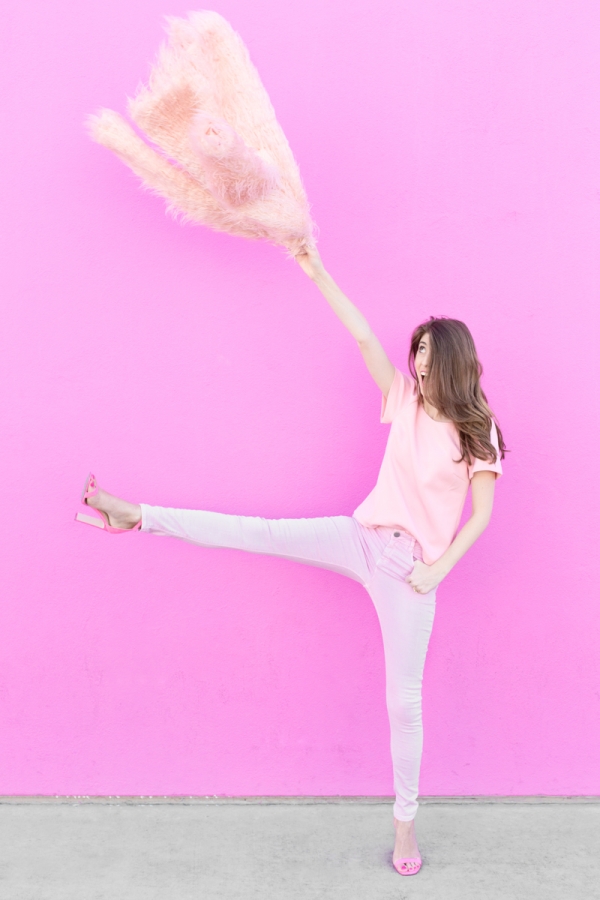 Faux Fur Coat from Rare London (Similar here and here) | Pink Top by Traffic People (Similar here) | Pink Pants | Pink Heels | Lips Pin | Pink Pom Purse
Pattern Play
The next way to dress monochromatic is to bring in some pattern! I love the pattern on this plaid sweater and it helped to balance out how BOLD that bubblegum pink skirt is. Also… THAT PURSE!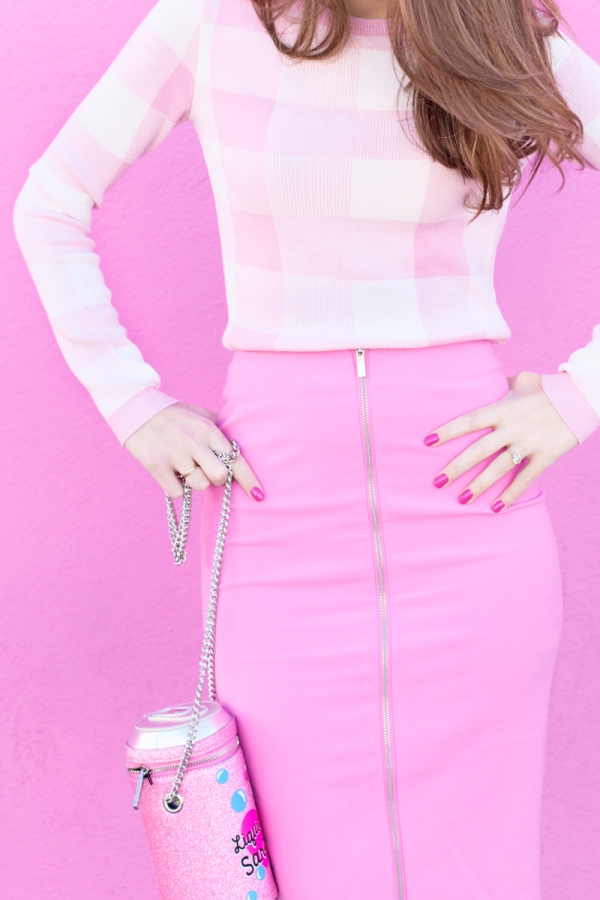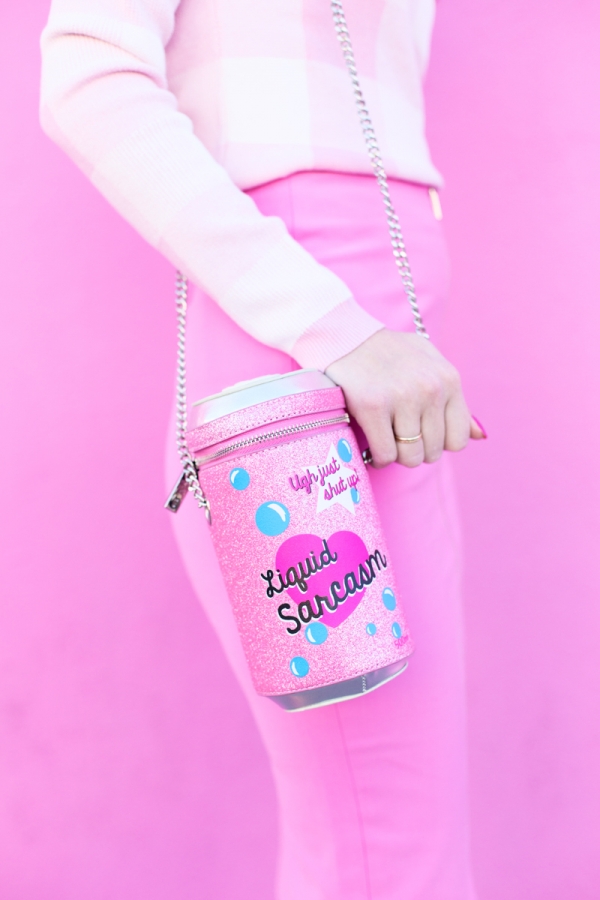 Plaid Sweater | Pencil Skirt | Liquid Sarcasm Purse | Pink Heels
Let's Talk Textures
If you want to really stick with all one shade, you gotta vary up those textures! I love how perfectly the bomber matched this sweater dress, but the chunky knit of the dress and the metallic sheen on the bag mixed it up to add a little dimension and, well, texture. HA!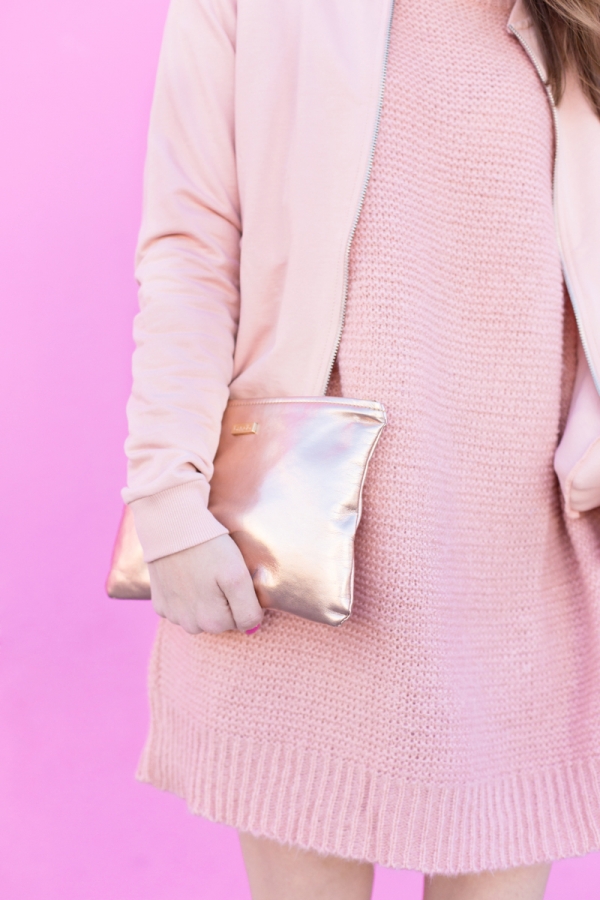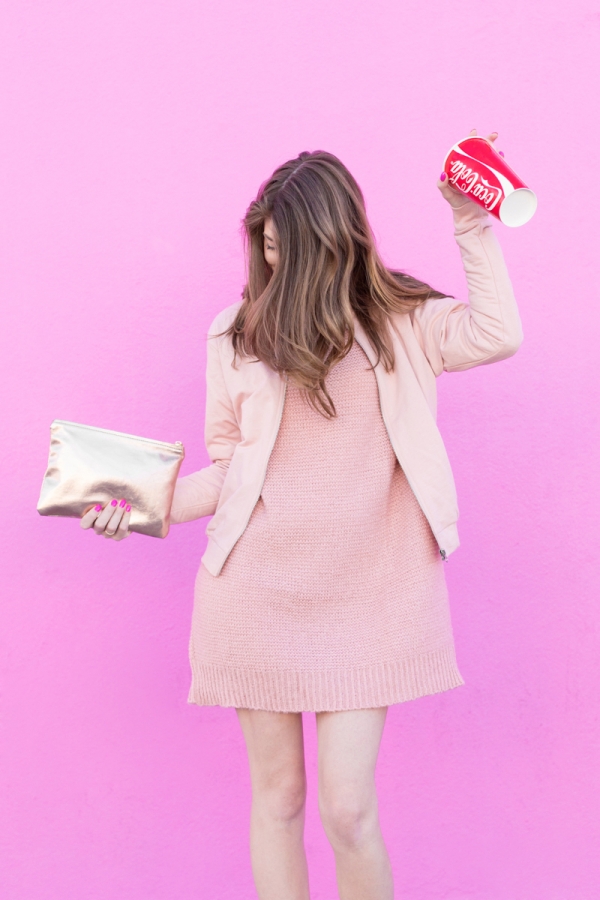 Sweater Dress | Bomber (Similar here) | Metallic Clutch | Heels
Photos by Jeff Mindell
How do you feel about monochromatic looks??
This post was created in partnership with Coca-Cola Freestyle. All content and opinions are that of my own! Thank you for supporting the sponsors that keep the Studio DIY party going! Read more about my editorial policies here.