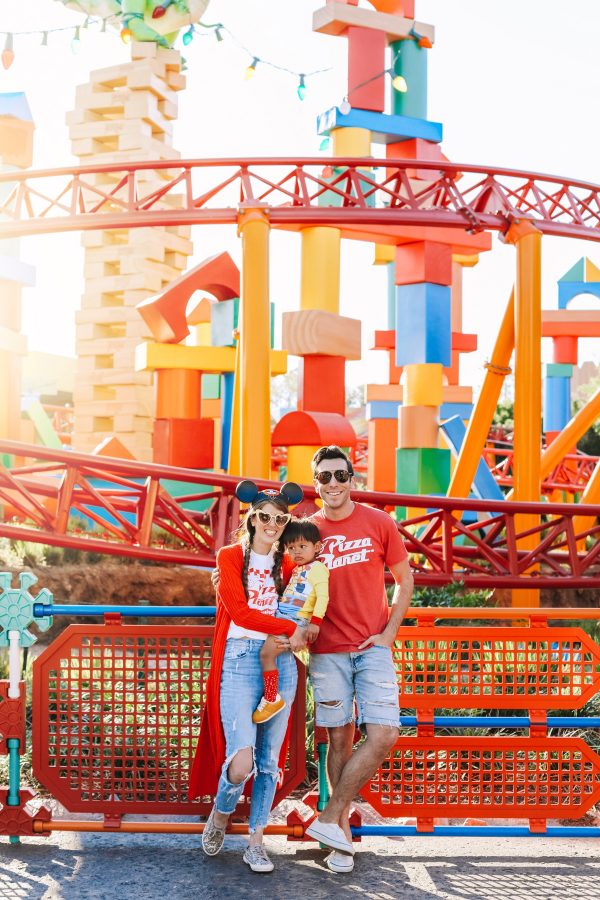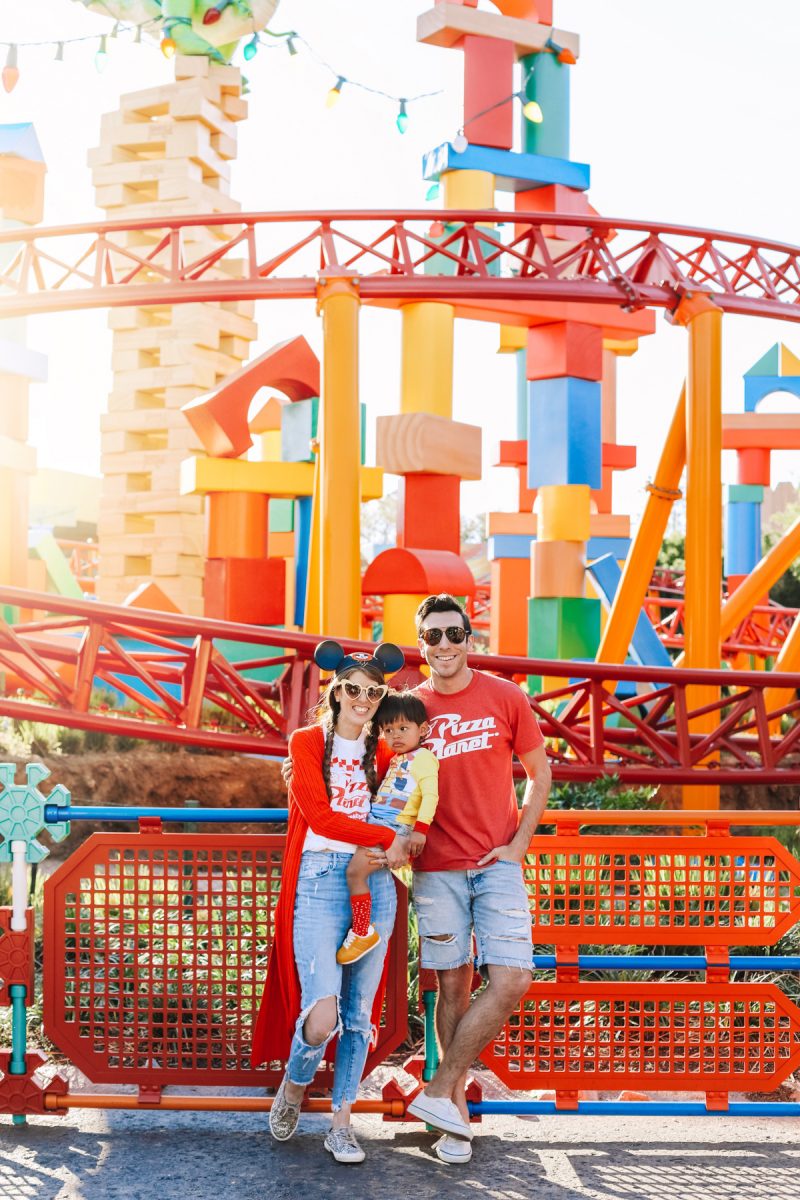 We recently went on the trip of a lifetime to Walt Disney World. We were a part of Disney's first Creator Days which means Disney hosted us for a few days of fun, showing us the best sites, rides and experiences the parks have to offer. I'm not exaggerating when I say it was a dream come true for our Disney loving family, and really nostalgic for Jeff and I since us East Coast kids both grew up going there.
Today I'm sharing some of our favorite moments from our trip and I compiled it into a guide for taking on Walt Disney World with toddlers, since that was what I got the MOST questions about! That said, a lot of these tips are applicable to any family, couple or person headed to Walt Disney World, so hopefully you'll still find them helpful!! Here we go!

We also put together a little video of our trip and it's been so fun to watch it and re-live all these memories!!
What Age Should My Kids Be?
I think if you have the opportunity to take a Disney World trip, you should do it. Regardless of kids age. Disney is magical for everyone. I absolutely understand wanting to wait until your children can "remember" it, but you'll also never see your kids absorb the magic quite like they do when they're super little. AND, they're free under three, so it can be a more economical trip if one or more of your kids are young.
Point being, if you want and can financially afford to take a trip, don't feel like you have to wait until all your kids are elementary school age because everyone tells you you're crazy. You're not! We started taking Arlo at age one and he had a BLAST, though his very first trip was at just two months old!
For what it's worth, if you do have a super young baby you want to bring along, just wear them! We wore Arlo on almost every ride we wanted to go on and had a blast. The Baby Care Centers are super helpful too, with places for feedings, diaper changes and quiet time.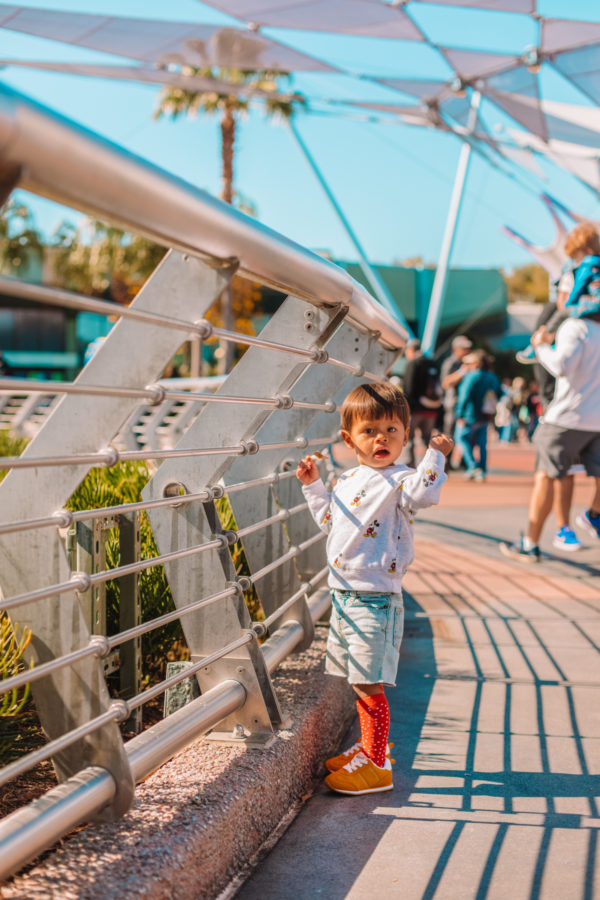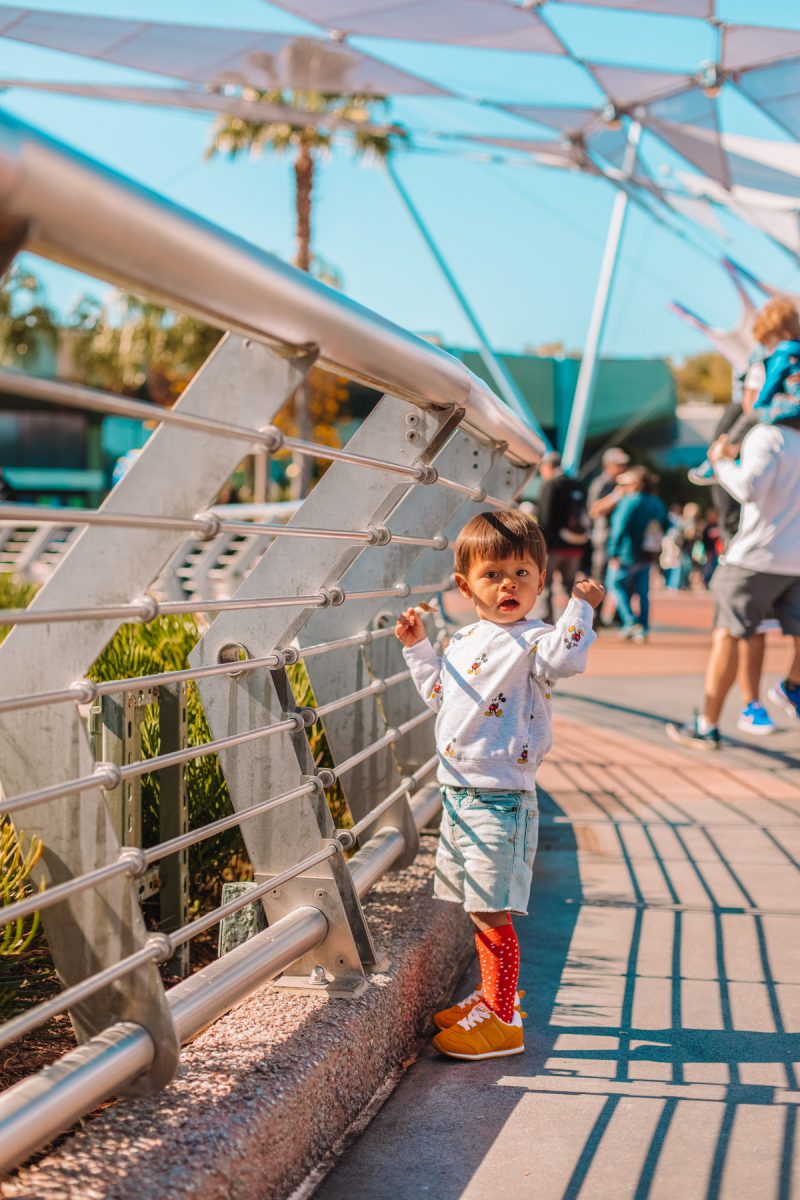 Where Should I Stay?
I've never had a bad experience at a Disney Resort. I grew up going to Disney World every couple years and we would always stay at one of the All Star resorts (there's a few of them), which are some of their value resorts.
I haven't stayed in 10+ years, but we LOVED it, there was a big cafeteria so everyone could get whatever they wanted for breakfast, dinner, etc., I loved the arcade they had and the rooms were all themed for the theme of the resort. Since then though, they've added the Disney's Art of Animation Resort which is ALSO a value resort and looks SO FREAKING FUN! There's a Nemo-themed pool!!! It's where I want to stay next time we go!
On this trip, we stayed at the Animal Kingdom Lodge which is one of their deluxe resorts. It was beautiful and you could see animals (like zebras!!) right outside your window which Arlo loved! They had a variety of different restaurants, including one that was a buffet which always tends to be my fave!
Disney offers a variety of pre-paid dining plans that you can explore and factor in to your choices, but my point here is… I've stayed at the "value" and I've stayed at the "deluxe" and I've had an equally awesome time at both so pick what works with your budget and know that it'll still have it's dose of Disney magic!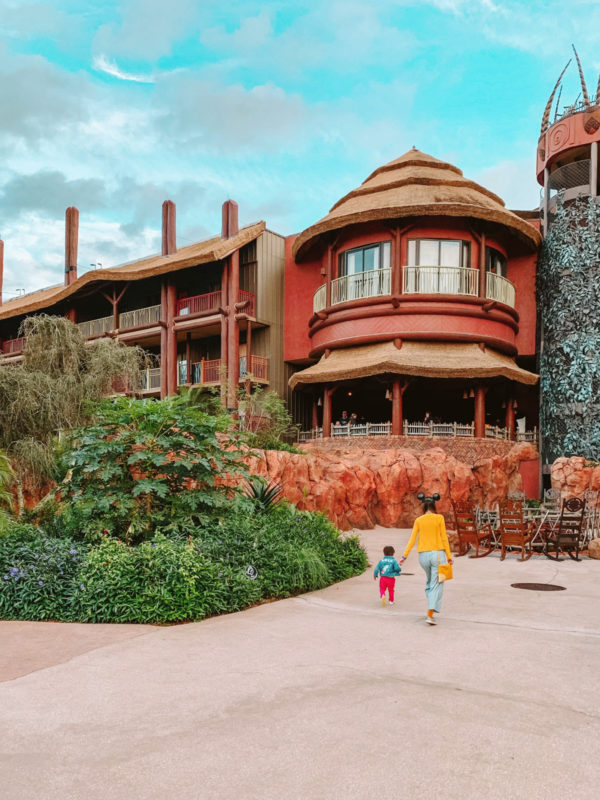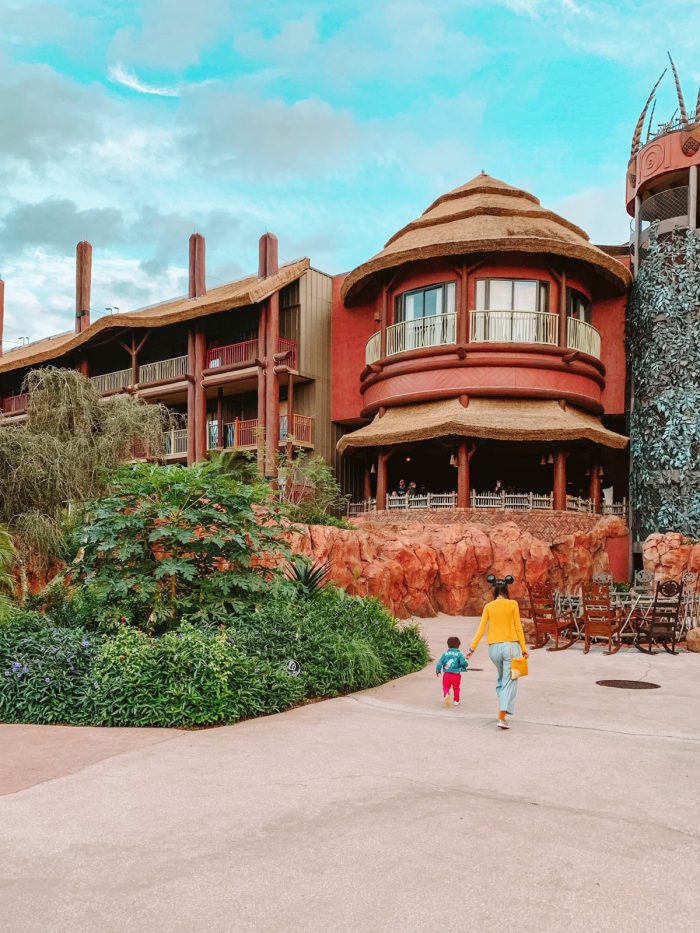 Start Here: Lower Your Expectations
Before you dive into any of my tips and favorites, I want to start with my number one tip: Lower your expectations. If you've done Disney as an adult or with older kids, it's a completely different experience with toddlers. But still SUCH an amazing and magical one, maybe even more so! I recommend picking 2-3 "musts" per day and focusing on hitting those rides, shows or attractions. Otherwise, I encourage you to enjoy the park and see where it takes you. There is SO much to see that doesn't involve long lines and your kiddo will LOVE that too. The fountains, the random bands that are always popping up with little shows, the characters (even if you don't stand in line to meet them!)… don't forget to take time to just wander! If you go in with the goal of just experiencing the magic and hitting your absolute musts, you're golden.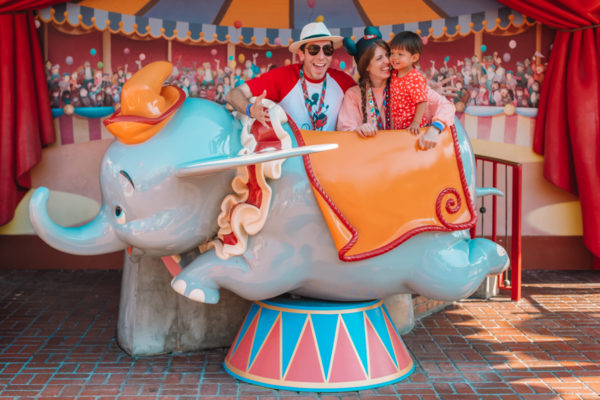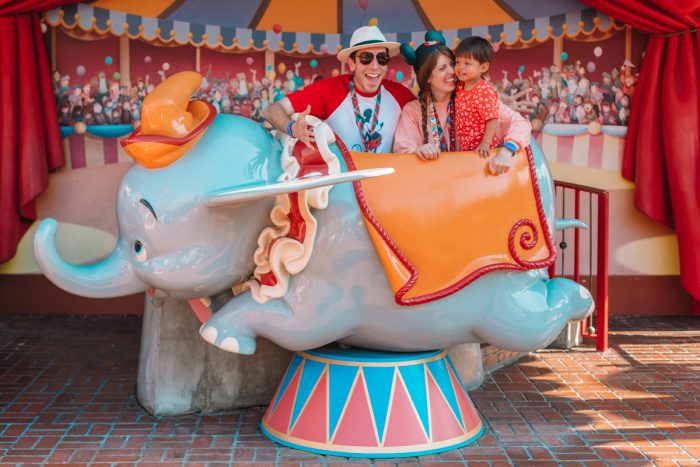 Download the Disney World App
The Disney World app is going to be your BFF, especially with toddlers. It allows you to see the wait times for all the rides from your phone, so you can game plan accordingly. We find Arlo maxes out at about 20-30 minutes in line, so we focus on hitting those and getting fast passes for ones that are longer. (More on that below) Since toddlers are usually up early, hit the park early or take advantage of rides during parade times when lines can be shorter! But always check the app first!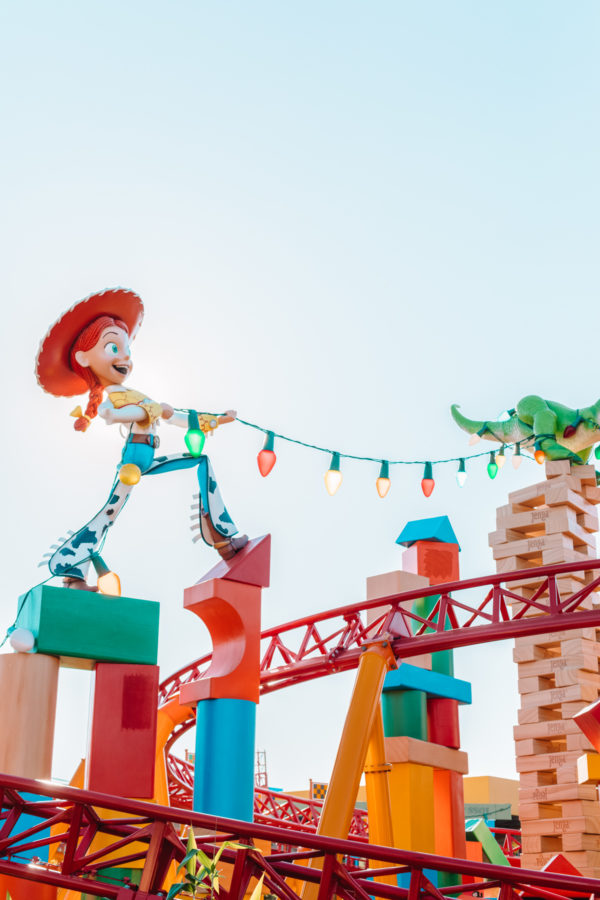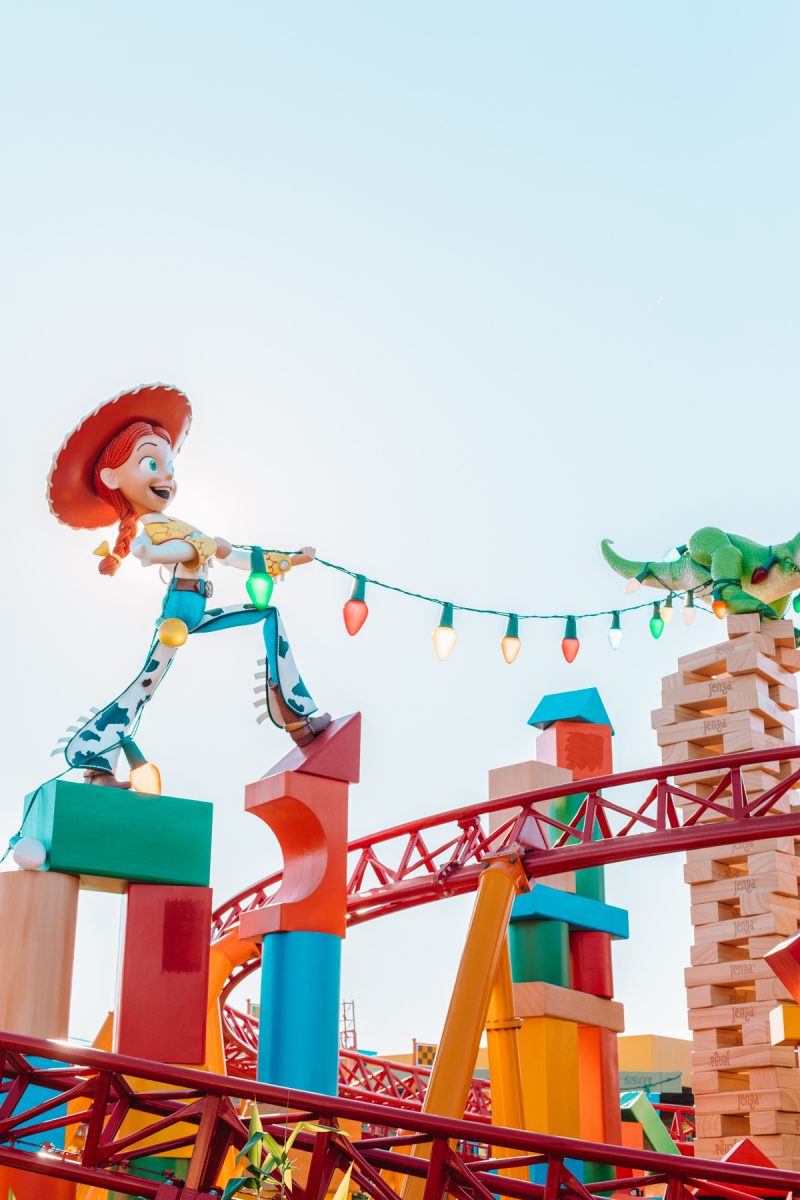 Take Advantage of FastPass+ Ahead of Time
With the purchase of any Disney World ticket, you get the perk of FastPass+. FastPass+ allows you to select up to 3 fast passes for each day of your visit and you can do it 30 DAYS IN ADVANCE!! (60 days if you're staying at a Disney Resort hotel). If you're not sure what a FastPass is, it means you get a spot in a one hour window for a ride or attraction of your choice. You arrive at the ride during that time window and get to join a MUCH shorter line, cutting your wait time by a TON. It is SO SO worth it with impatient little ones.
The best way to take full advantage of this is to grab your FastPass+ picks as soon as possible once you enter into that 30 day or 60 day window.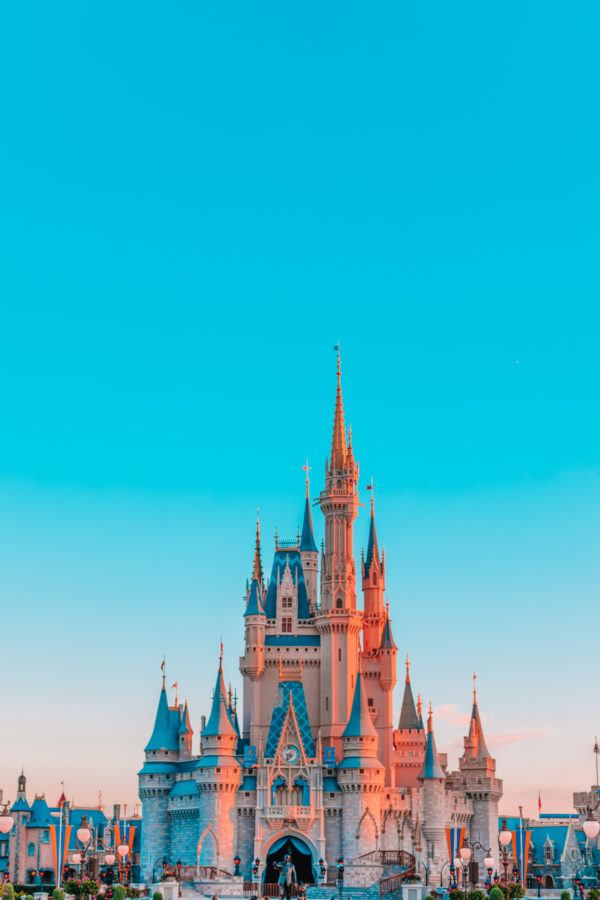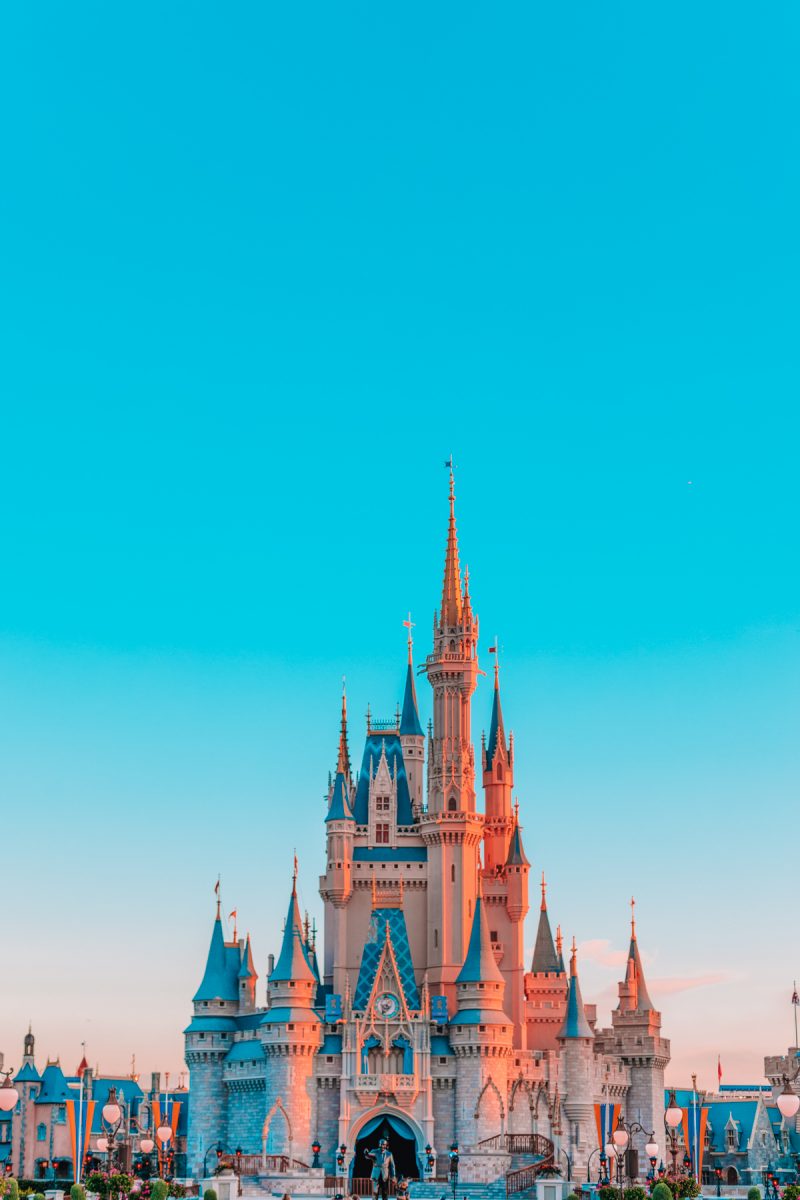 Which Park Is Best for Toddlers?
I always say in an ideal world, you spend four full days at Disney World, allowing you to hit every park, at one park per day. That gives you a chance to have a little extra time to hang at the hotel, relax, nap or hit Disney Springs. But knowing that's not certainly realistic for everyone, Magic Kingdom is definitely the best for little ones, with Animal Kingdom and Hollywood Studios (This one wins if your kid is into Toy Story at all!) coming in next, in my opinion. We spent one evening at Animal Kingdom (and wish we had more time there!), a half day at Epcot and half day at Hollywood Studios (which felt perfect) and almost a full day at Magic Kingdom (which I would definitely recommend).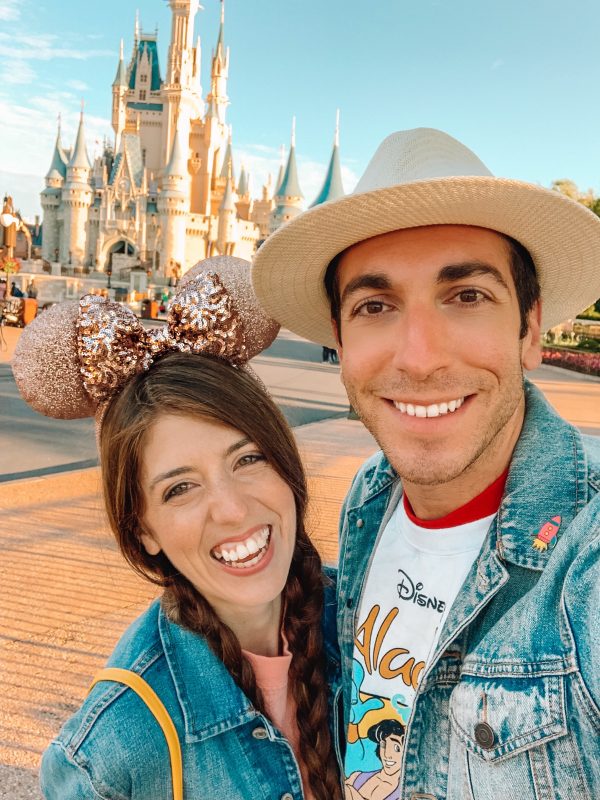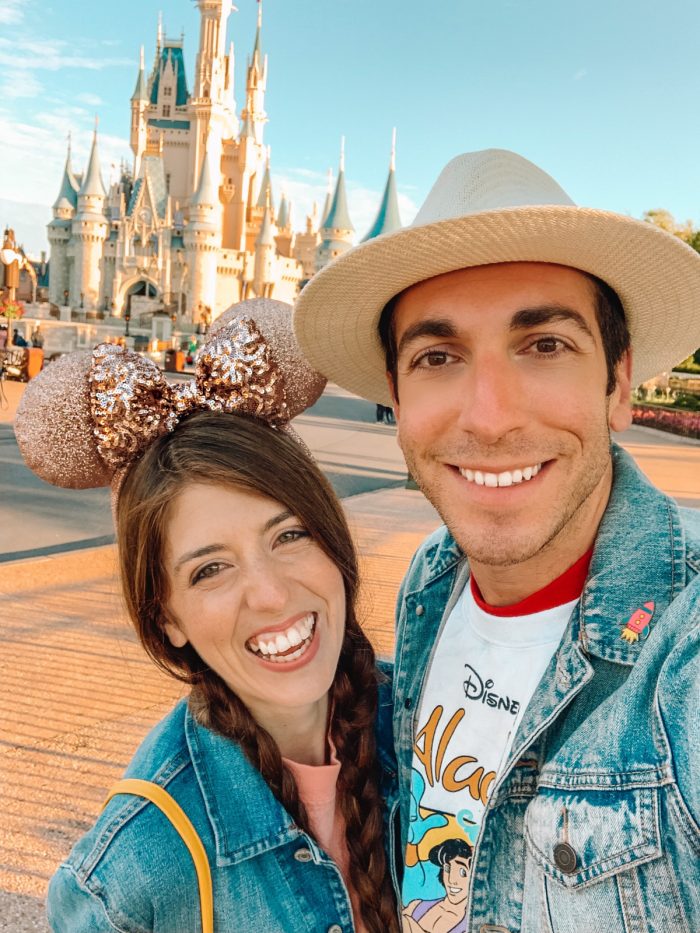 Use Rider Switch or Single Rider Lines for The "Big Kid" Rides
If both you and the other adult(s) you're with like the bigger rides that toddlers can't go on, many of them qualify for something called Rider Switch. Essentially, you approach a cast member at the qualifying ride and get a Rider Switch Pass. One adult goes in line and waits for the ride while the other hangs with the kiddos. After they've taken their turn on the ride, they exit and come find you. You pass off the kids and you can go ride the ride WITHOUT waiting in line again. More info on that policy, and the qualifying rides here. It's a great way to still ride some adult favorites even with little guys in tow!
If just one of you wants to ride one of the bigger rides, check if they have a single rider line! Find a Cast Member or follow the signs for "single rider", you'll basically be "filled in" where there are parties of odd numbers or other reasons they may need to fill a seat and you can get on the ride much quicker than waiting in the regular line!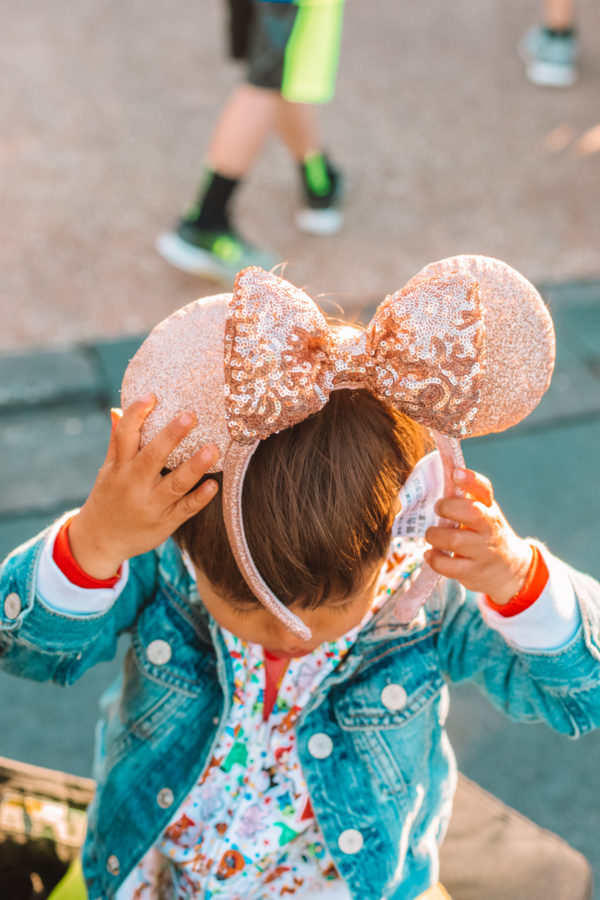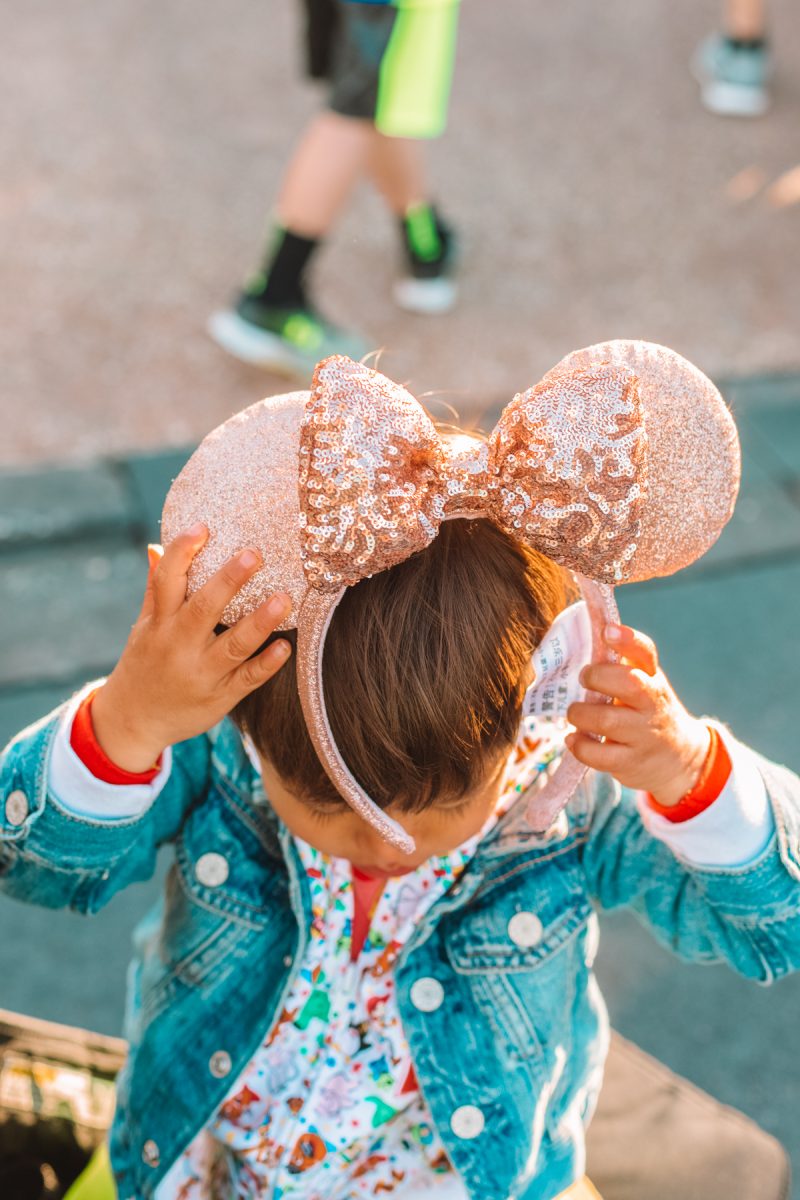 Our Animal Kingdom Tips + Faves
We only got to spend one evening at Animal Kingdom so I wish I had more tips or suggestions than I do for this one but here were our faves, or ones we missed but wished we didn't!
Rides
Pandora: This land was SO cool (Jeff freaked out!) and I'm saying that after never even seeing Avatar! (I know.) Arlo loved the Na'vi River Journey ride because of all the beautiful lights and colors. While this is not a toddler-friendly ride, Jeff said Avatar Flight of Passage was the coolest ride he'd ever been on. He (and everyone we talked to that rode it) literally CRIED!
Kilimanjaro Safaris: A favorite of both Jeff and mine from our childhood, and a total hit if your toddler loves animals!
Triceratop Spin: A dino version of Dumbo, one of Arlo's favorite rides!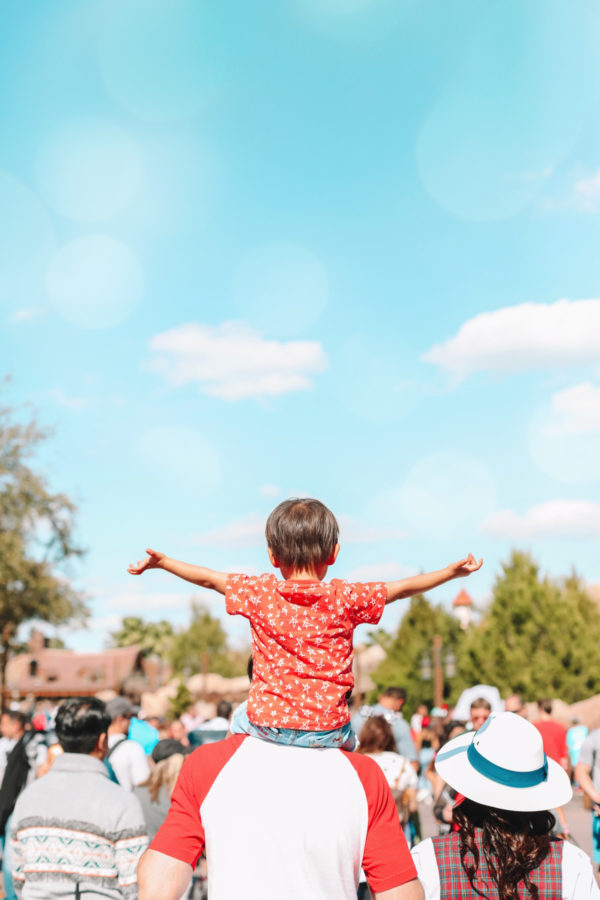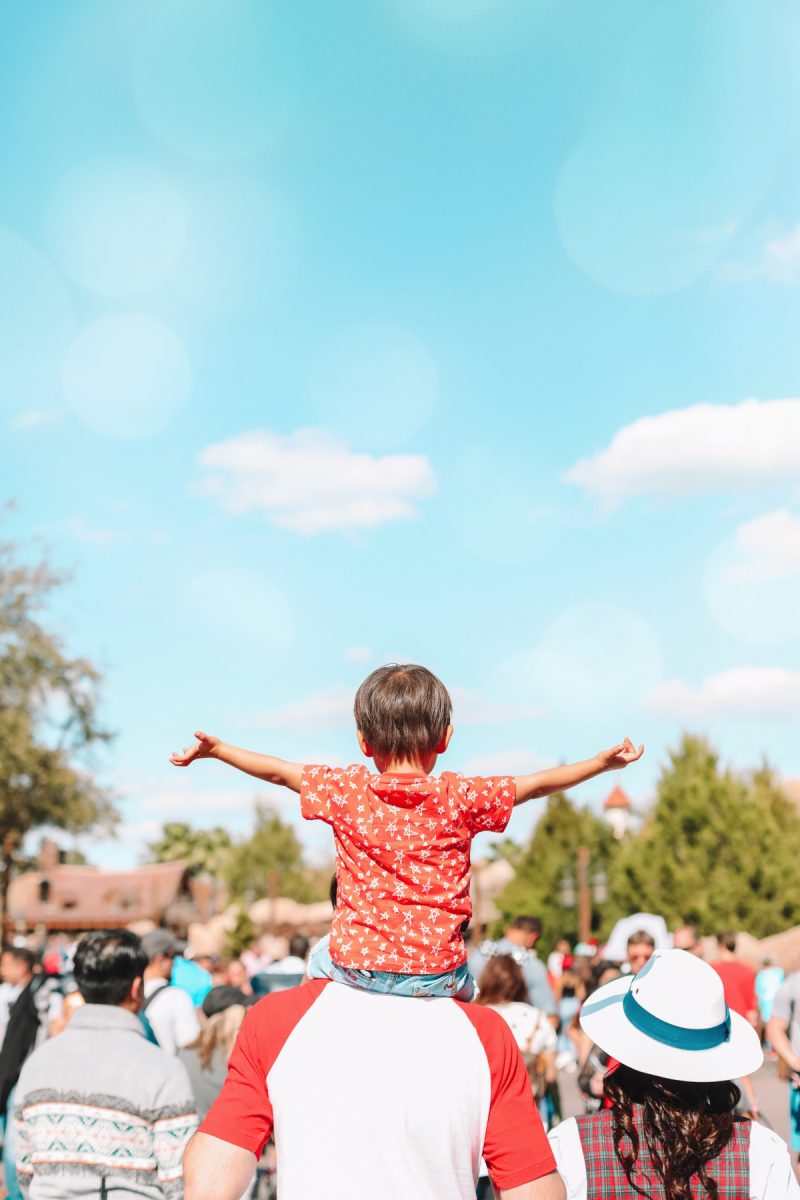 Shows
Festival of the Lion King: Only 30 minutes so great for little ones, filled with lots of color, dancing and of course, Lion King tunes!!!
Finding Nemo – The Musical: Arlo would have FLIPPED for this. We got to the park too late to see it, but there are showtimes throughout the day!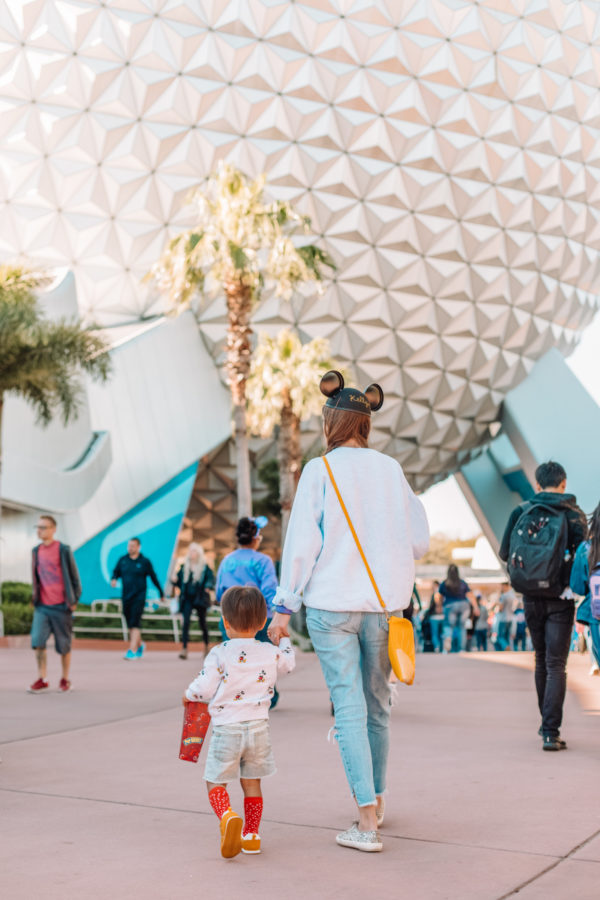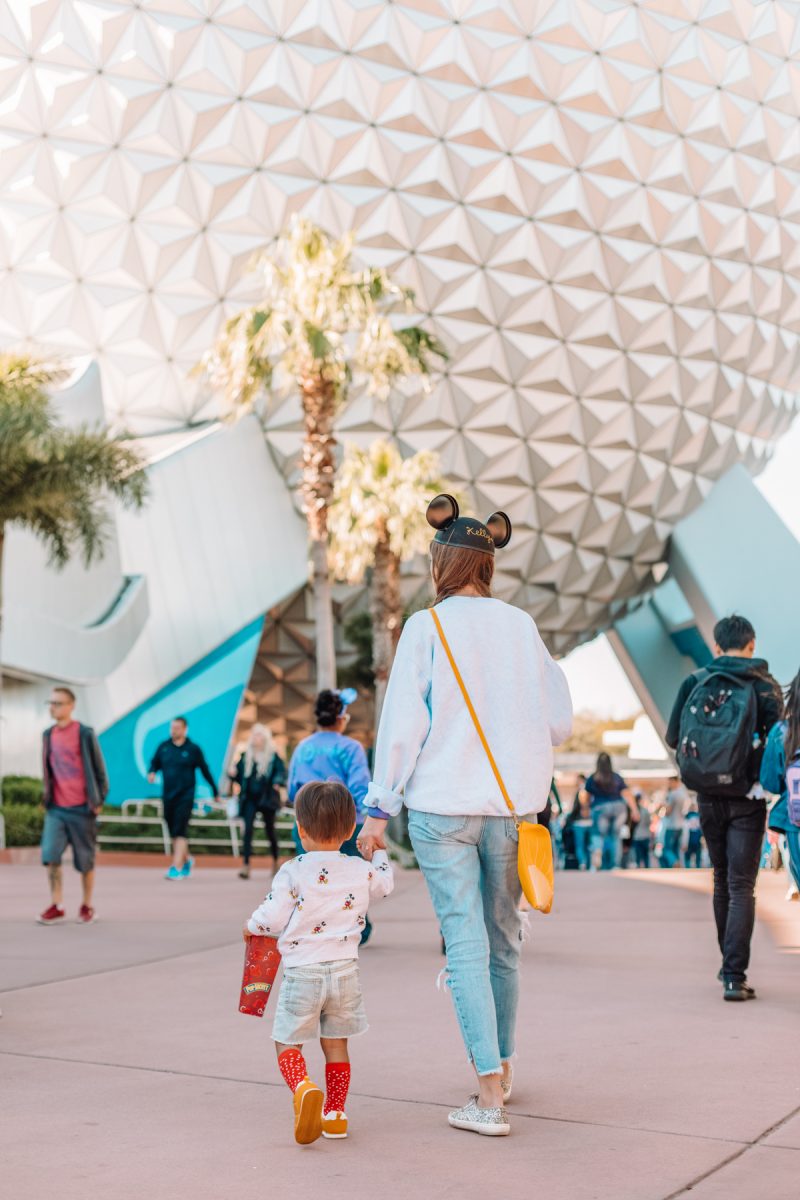 Our Epcot Tips + Faves
Epcot always feels like the "adult" park when I look back to how I felt about it as a kid, but some of our favorite things we did were in this park!! Don't overlook it!
Rides
The Seas with Nemo & Friends: This is a cute little ride-along ride through the world of Finding Nemo that empties into a huge aquarium to explore. Arlo absolutely loved both the ride and seeing all the real fish, dolphins and other animals too!
Frozen Ever After: I was SO impressed with this ride!! It's in Norway in the World Showcase and is SO COOL. Arlo loves the music from the film, so he obviously loved it too. It's a boat ride, but a little "rougher" then It's A Small World with a few little drops so keep that in mind if you have easily frightened little ones!
Spaceship Earth: We didn't hit this one with Arlo, but it's friendly to all ages and I used to love it as a kid. It's a 15 minute or so ride through Epcot's signature Spaceship at the entrance of the park. It is dark though, so keep that in mind!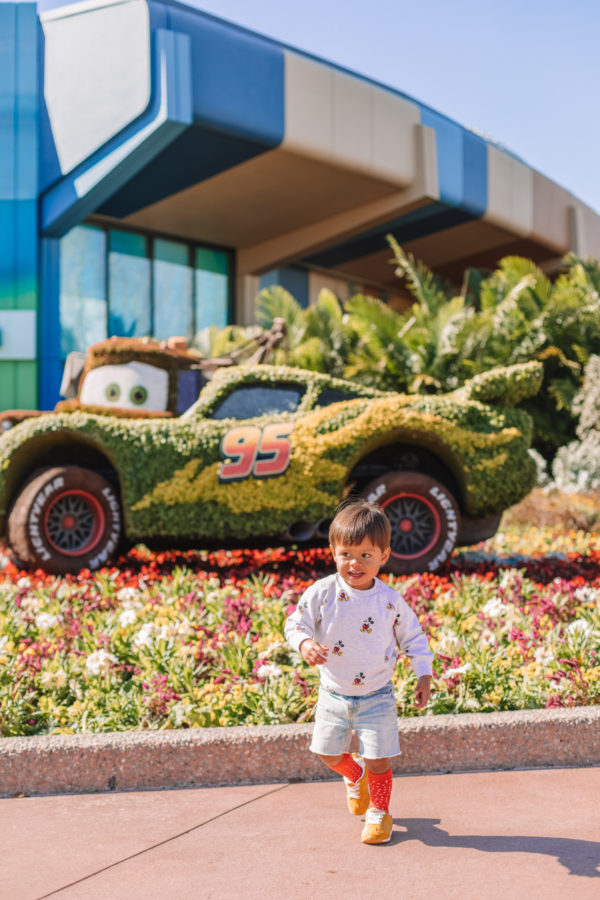 Shows + Entertainment:
Kidcot Fun Stops: There's a coloring stop at each country in the World Showcase for little ones to stop, collect and color! If you have a kid that's really into art, it would be a fun way to keep them excited as you make your way around the world!
Disney & Pixar Short Film Festival: We obviously have a soft spot for Pixar shorts! This is a 3D, less-than-20-minute show where you get to see three Disney short films which is a great way to cool down and rest inside for a few minutes!
Splash Pad: Arlo loved spending some time at the splash pad which we found as you walk towards Mission: SPACE.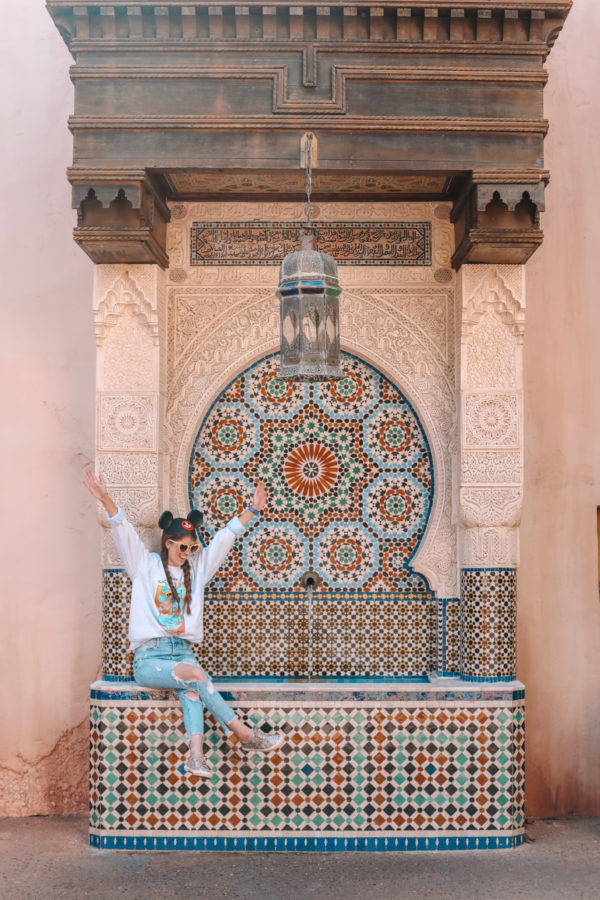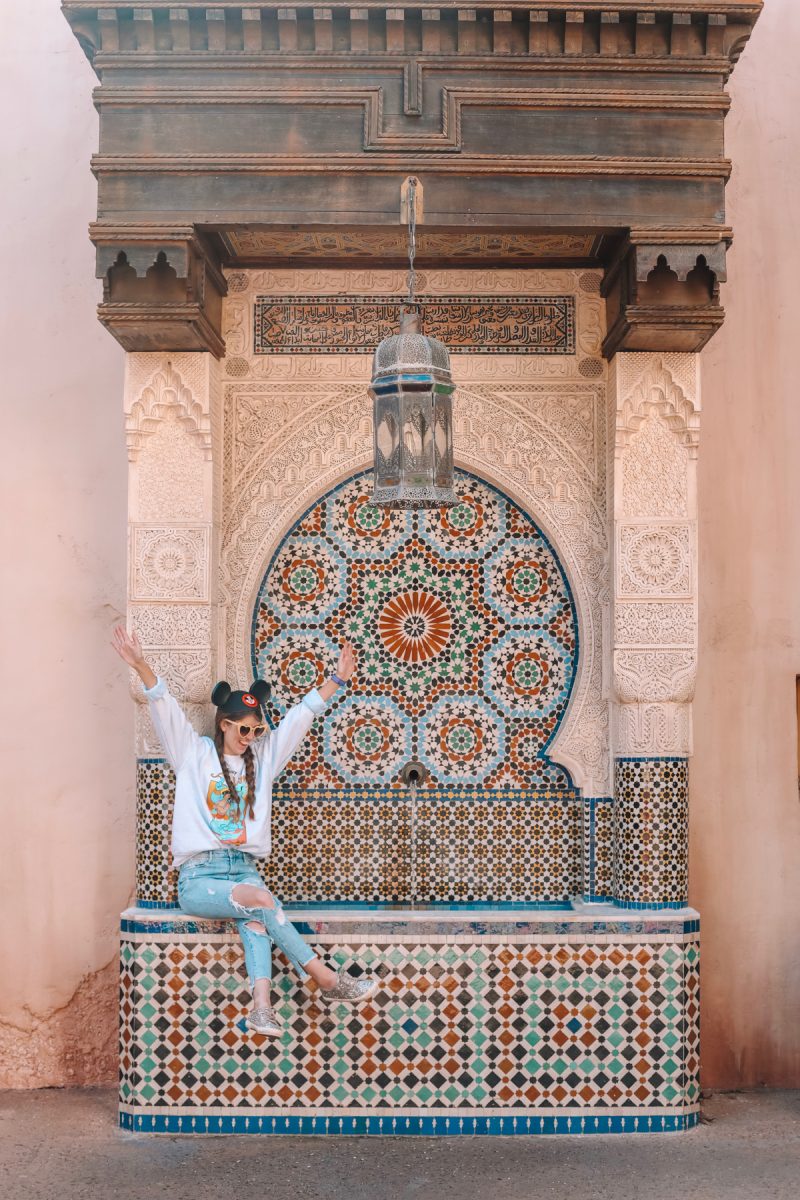 If you need a suggestion for how to plan your Epcot day (or half day), we hit the Nemo ride right after we entered the park which was around 10 am. Then we wandered through the center of the park looking at some of the fountains/splash pad before heading over to the World Showcase. We stopped in Mexico for lunch, then hit the Frozen Ever After ride right next-door. Then we popped Arlo in the stroller and covered it so he could take a nap while we wandered through all the other countries in the showcase. It was a great way for us to get to try some of the food and see the various countries.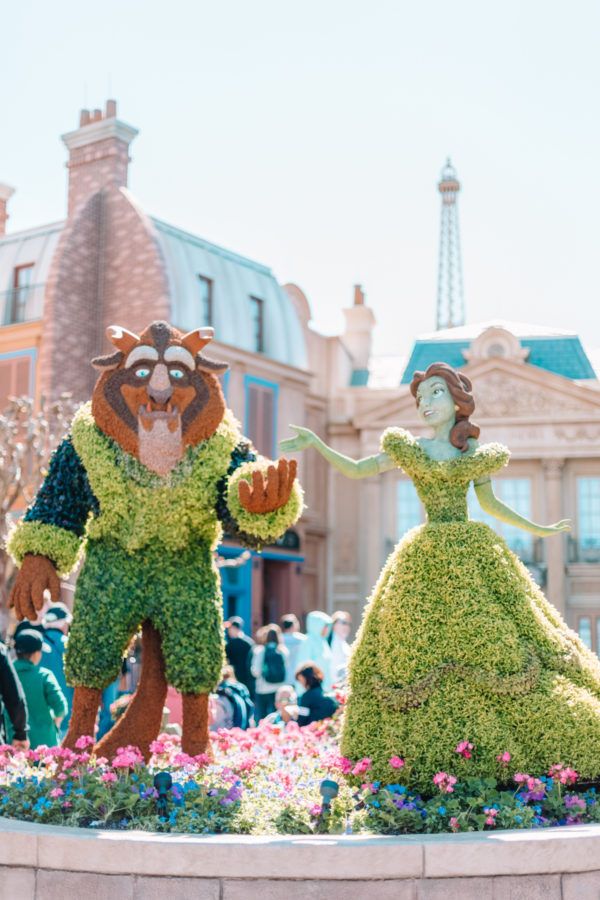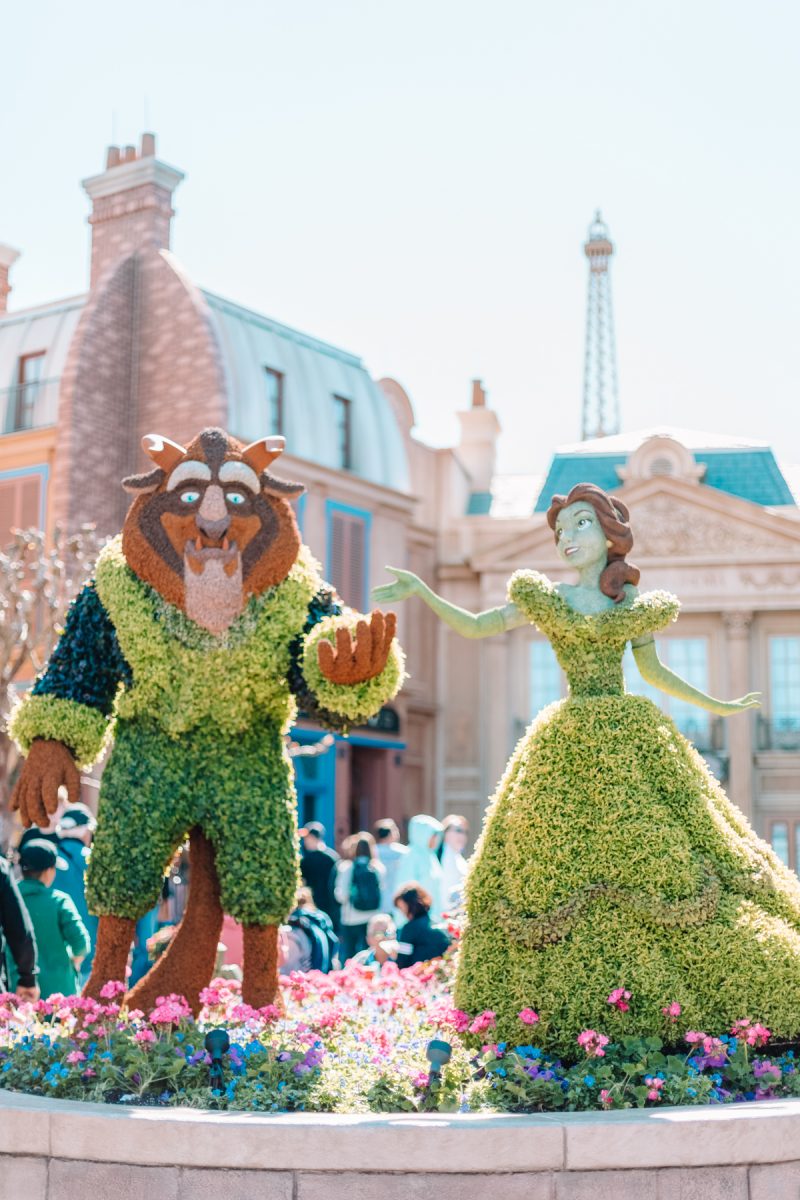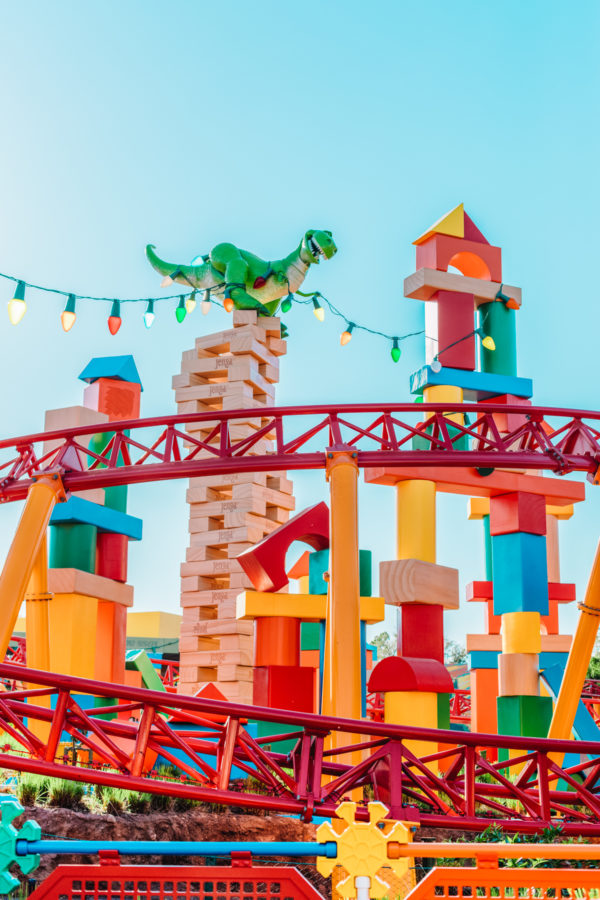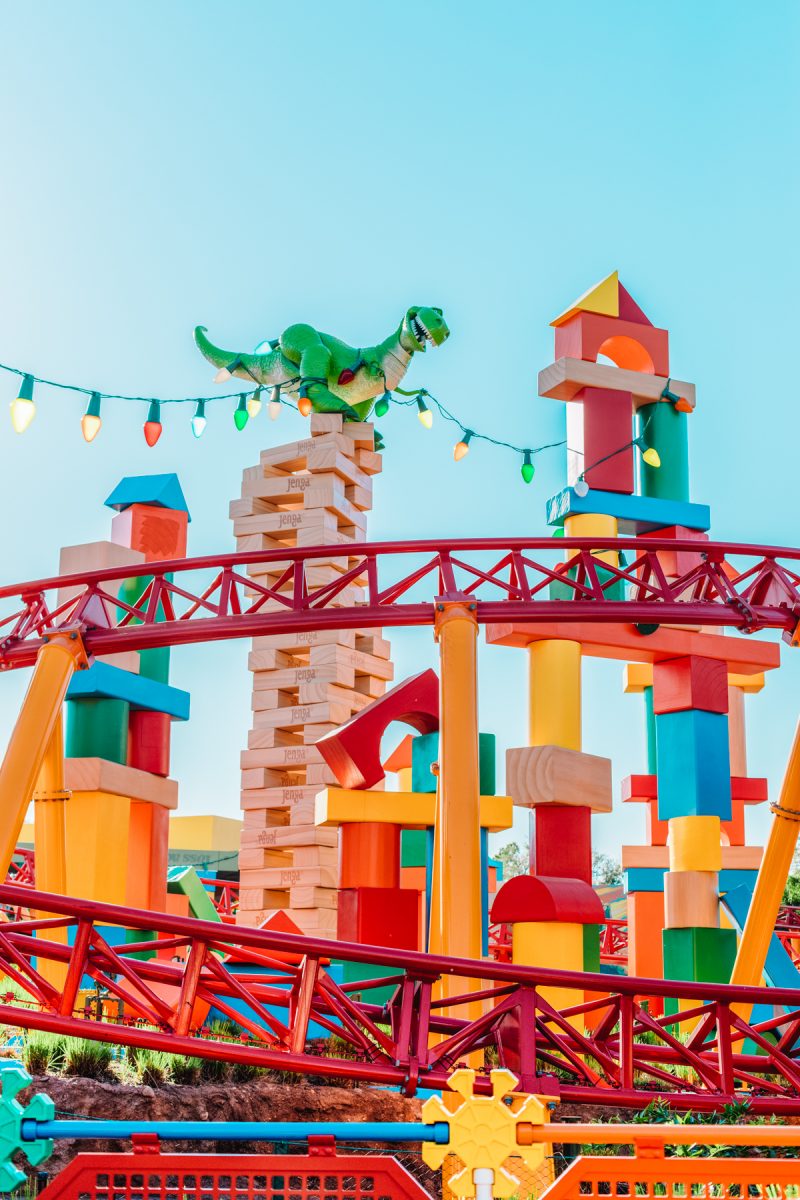 Our Hollywood Studios Tips + Faves
Hollywood Studios turned out to be my second favorite experience with a toddler, errr… it may have even tied Magic Kingdom actually. We really LOVED it between Toy Story Land and the amazing shows!!
Toy Story Land
Toy Story Land deserves it's own category, it's next level Disney magic. It is SO BEYOND colorful and really feels like you walk into the world the way a toy views it. The characters are walking through, Arlo loved watching the Slinky rollercoaster over and over and honestly I could have spent hours just soaking this land all in. SO SO well done. If your kid is into Toy Story this should be your number one priority.
Toy Story Mania: This is my all-time favorite ride, because it's a game and a ride! Arlo sits on one of our laps and Jeff and I compete and it's honestly some of the most fun we ever had. We are usually SCREAMING by the end, and Arlo just loves seeing all the Toy Story characters and whipping around from game to game.
Alien Swirling Saucers: Similar to Mater's Junkyard Jamboree, if you've been at Disneyland or like one level up in intensity from the tea cups! Arlo had SO much fun on this ride and asked to go again, but if your little ones don't like fast-paced rides, skip this one!
Slinky Dog Dash: Not toddler friendly, but Jeff rode this rollercoaster twice and loved it! It does qualify for Rider Switch so if all the adults in your party want to ride, you can switch off who watches the kids without having to wait in line multiple times. Read more about it here!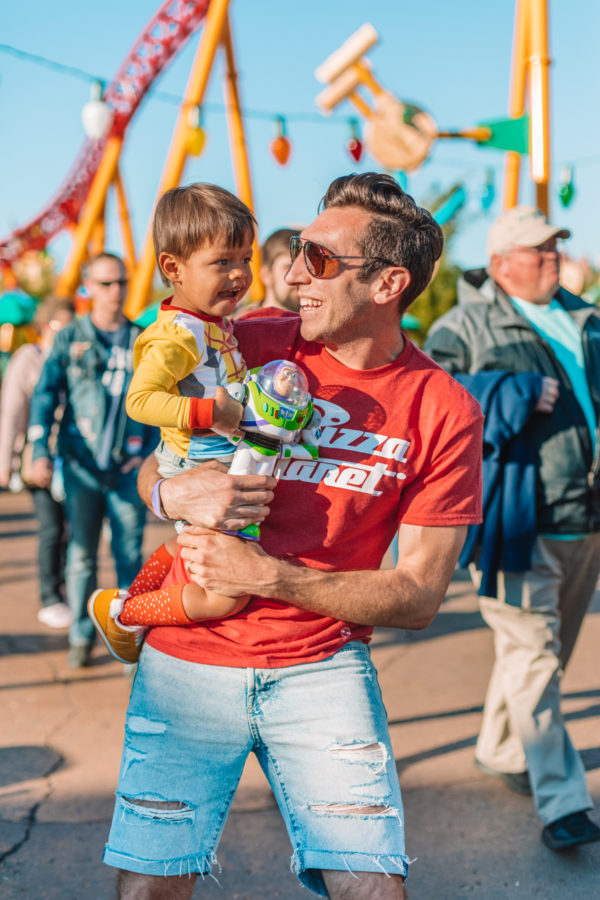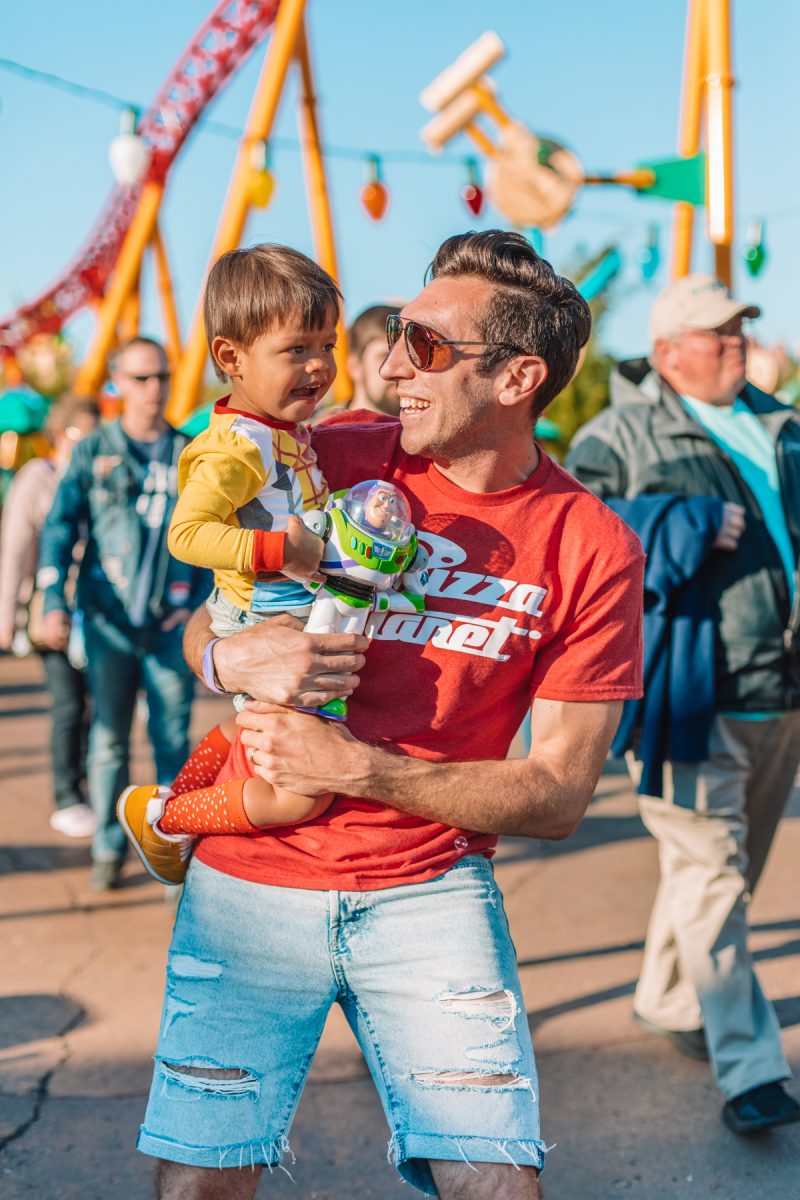 Shows
Frozen Sing-Along: L-O-V-E-D this with a capital LOVE! The hosts of the show were hilarious, and they told the story of the movie while pausing for full-on audience sing alongs of all the songs. It was glorious.
Voyage of The Little Mermaid: This show is so perfectly untouched from my childhood. The special effects are fun and I just love how classic this show is.
Disney Junior Dance Party: If your toddlers watch Disney Junior they'll love seeing all their fave characters from the shows, plus they get to sing and dance around with a bunch of other toddlers. Ha, it's toddler heaven.
Beauty and the Beast: This show doesn't need an introduction, right? You just can't go wrong! It is outdoors though so keep that in mind depending on the weather!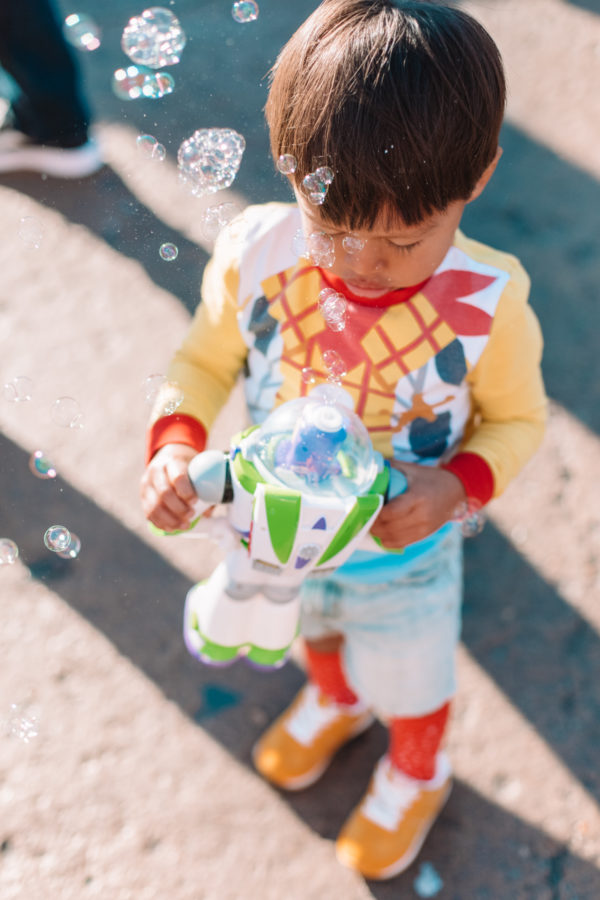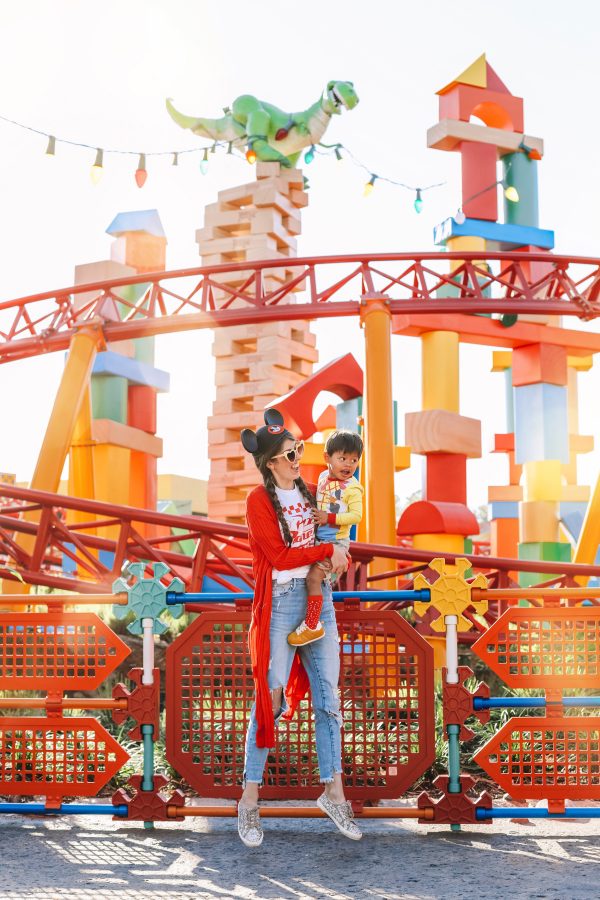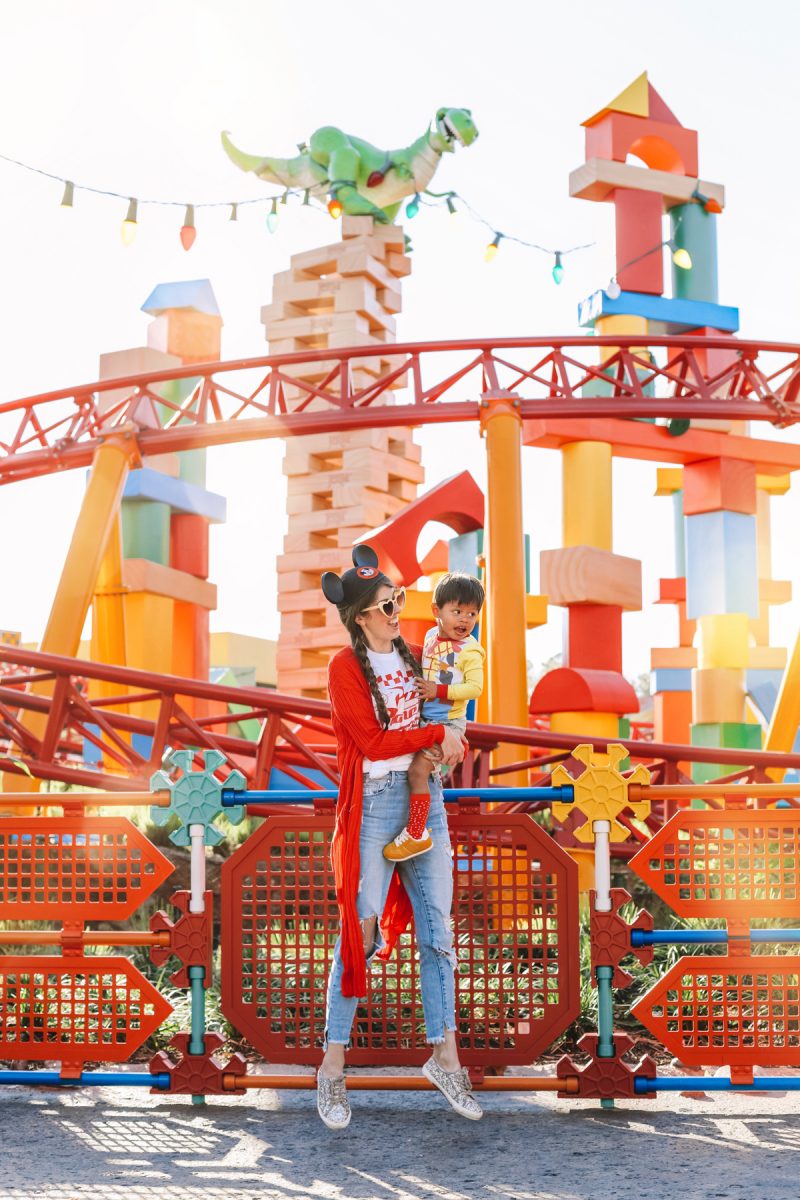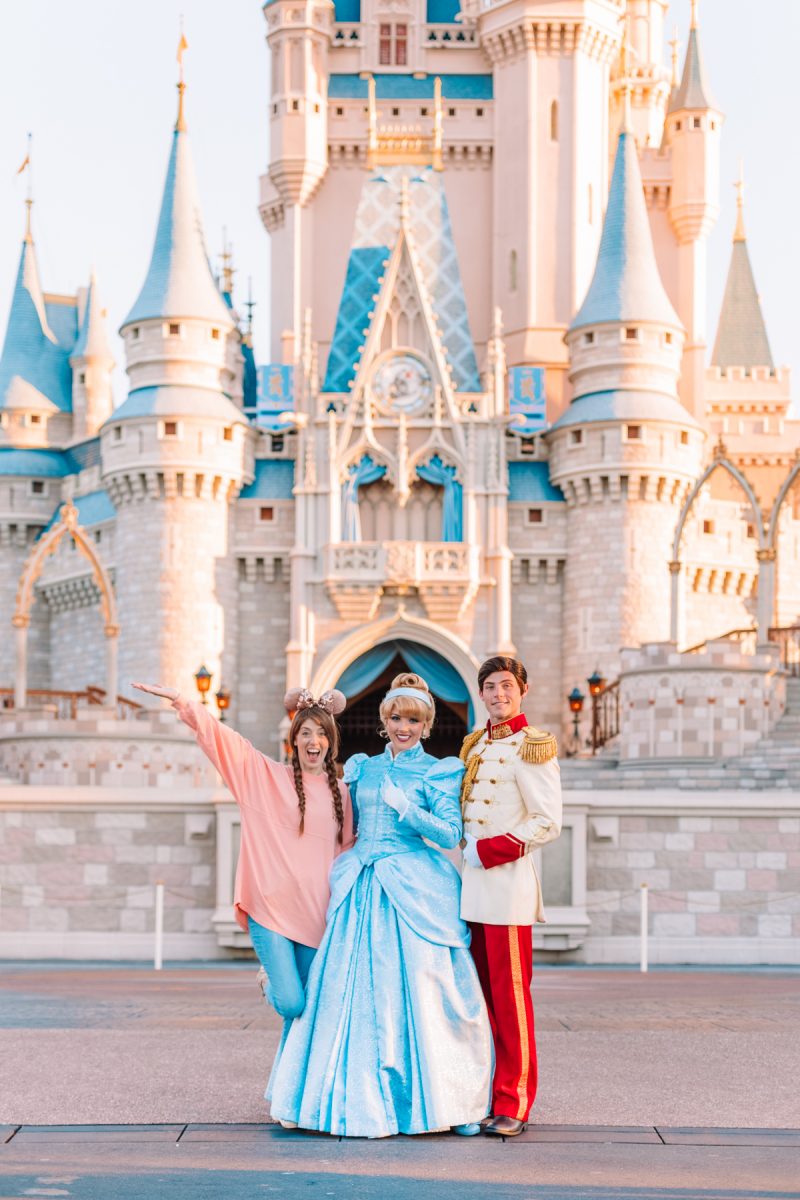 Our Magic Kingdom Tips + Faves
Most of the rides at Magic Kingdom are really kid friendly and I feel like they don't need any disclaimers like some of the ones above. They are ALL great so just pick a few faves to focus on!
Rides
It's A Small World – Such a classic. Arlo cries for "more" every time this ride ends! That said, I do prefer the Disneyland one so if you regularly hit that one, skip this one for some of the other unique-to-Disney-World rides!
Dumbo – Probably Arlo's favorite ride! Though the Aladdin ride is similar and unique to Disney World so if you have to pick, pick Aladdin!
Jungle Cruise – If your kiddo likes animals (even if they're pretend), hit this ride!
Mad Tea Party – A true classic and another Arlo favorite! He loves to pick out his tea cup! =)
The Magic Carpets of Aladdin – Like I said above, similar to Dumbo so I'd pick just one to hit!
The Many Adventures of Winnie the Pooh – I think this ride is just SO darn cute and fun! One of my favorites of the simple/classic ride-along story rides!
Buzz Lightyear's Space Ranger Spin – A game within a ride, great for the older toddler set to play, but Arlo still loves riding it!
Peter Pan's Flight – This ride always has a crazy line, but it is such a classic and the part where you fly over London is soooo magical! I tear up! Haha!
Under the Sea – Journey of The Little Mermaid – This one is pretty new and modeled after the Disneyland ride that we LOVE!
Tomorrowland Transit Authority PeopleMover – This is more like a ride-on tour of TomorrowLand and was my favorite ride (that's not *really* a ride) as a kid. It's really great if you want to just relax for a bit but still keep your kids "moving" and entertained! It does get super dark as it takes you through Space Mountain so keep that in mind if you have kiddos with any fears!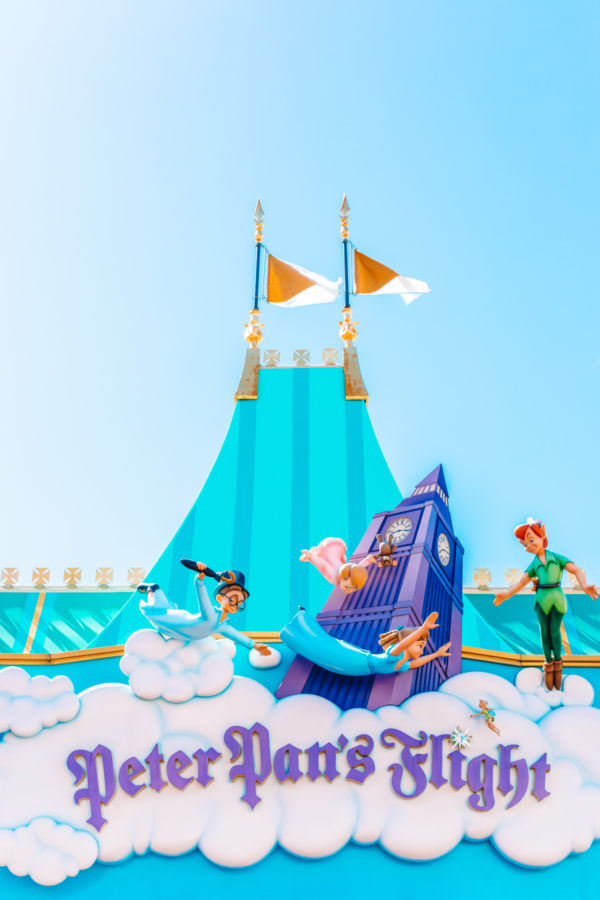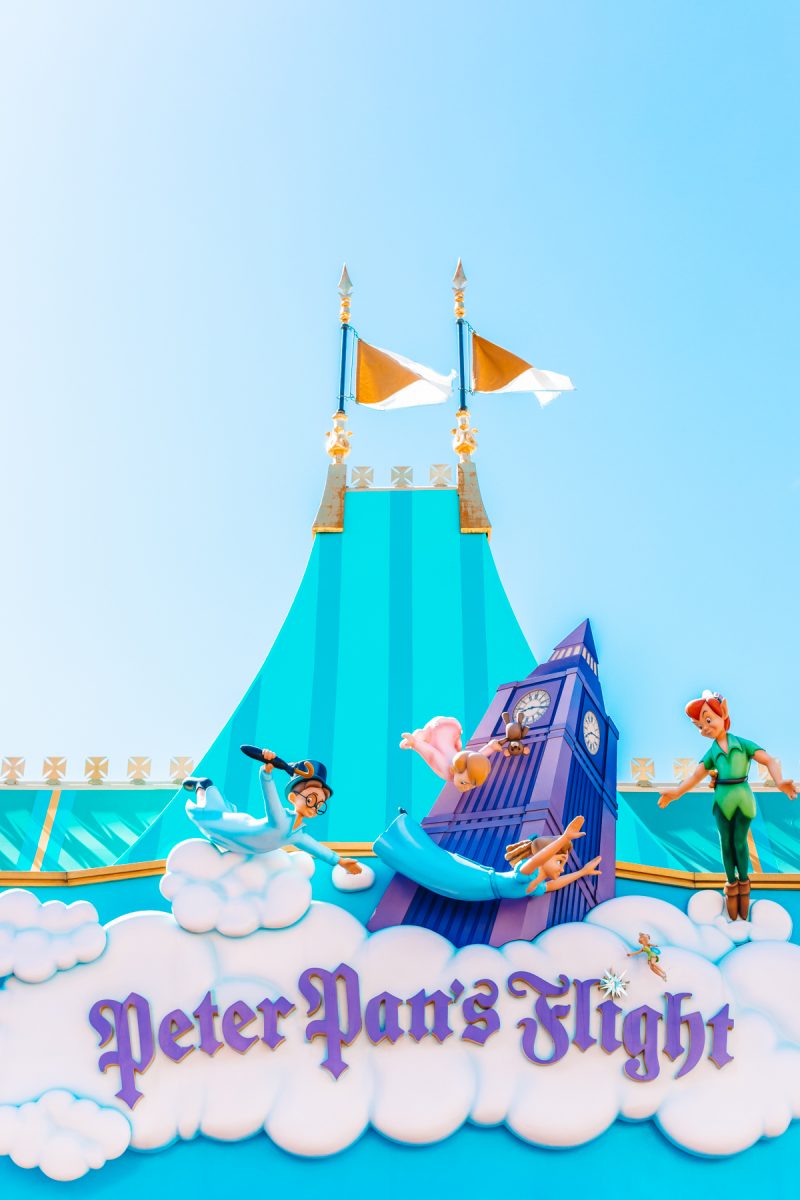 Shows + Parades
Let The Magic Begin: This is a 5 minute show at the castle at rope drop at 8:55am (AKA when Magic Kingdom Opens). It's quick, but amazing and makes me cry, all the characters come out and fireworks go off and wow I'm literally getting chills typing this. It is quintessential Disney magic.
Mickey's PhilharMagic: Jeff and I love this show!! It's another one that feels very untouched from when we went when we were younger. It walks you through some of your favorite musical numbers from Disney's classics with extra special effects. Great for a break from the sun!
Move It! Shake It! MousekeDance It! Street Party: Parades are always a must in my book, we missed both on our trip due to scheduling, but I had to include them here because it's such an important part of a Disney experience if you ask me!
Disney Festival of Fantasy Parade: Ditto to the above, pick which one works best with your schedule and go for it!!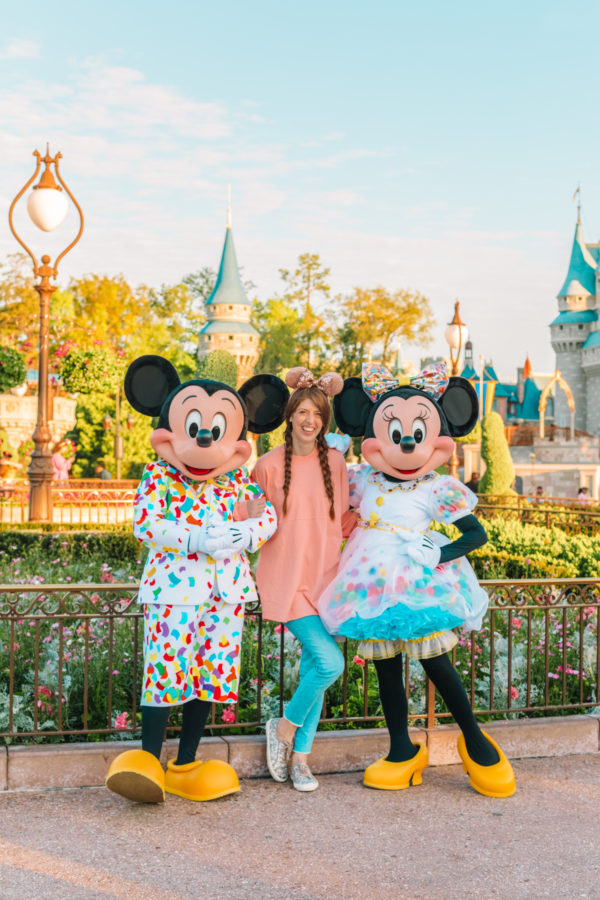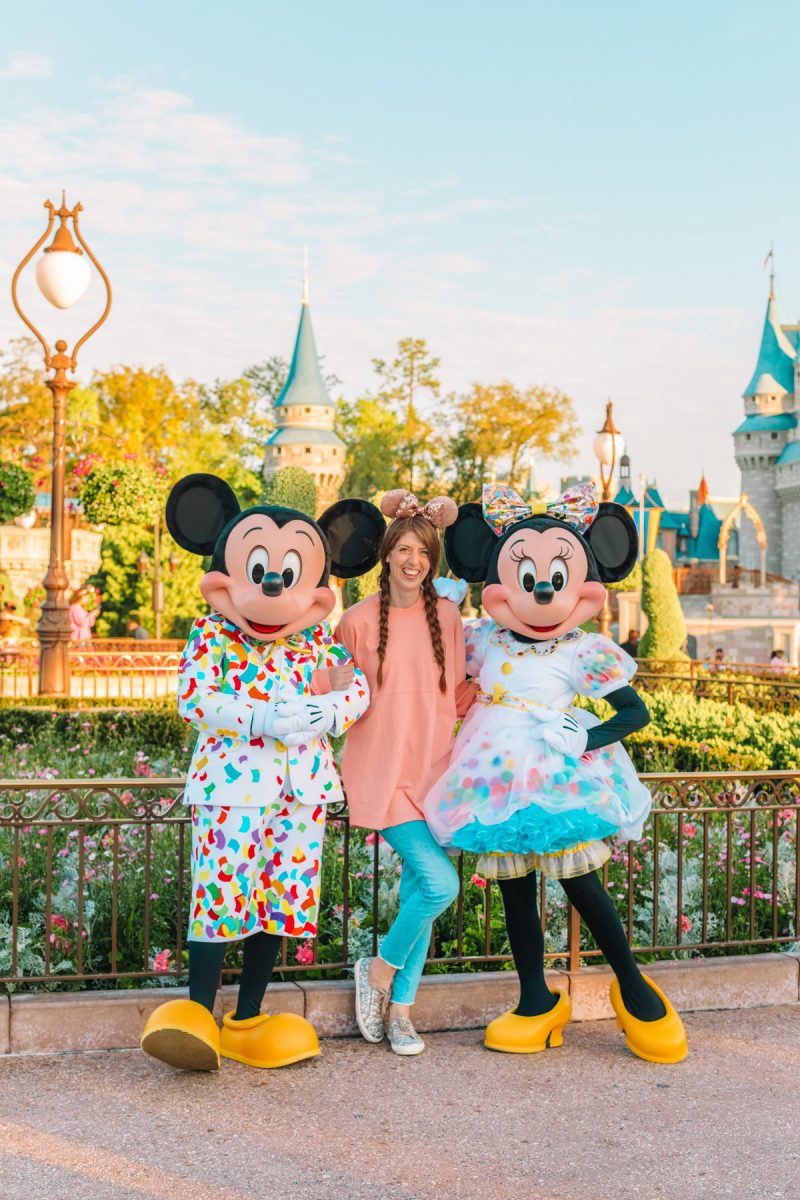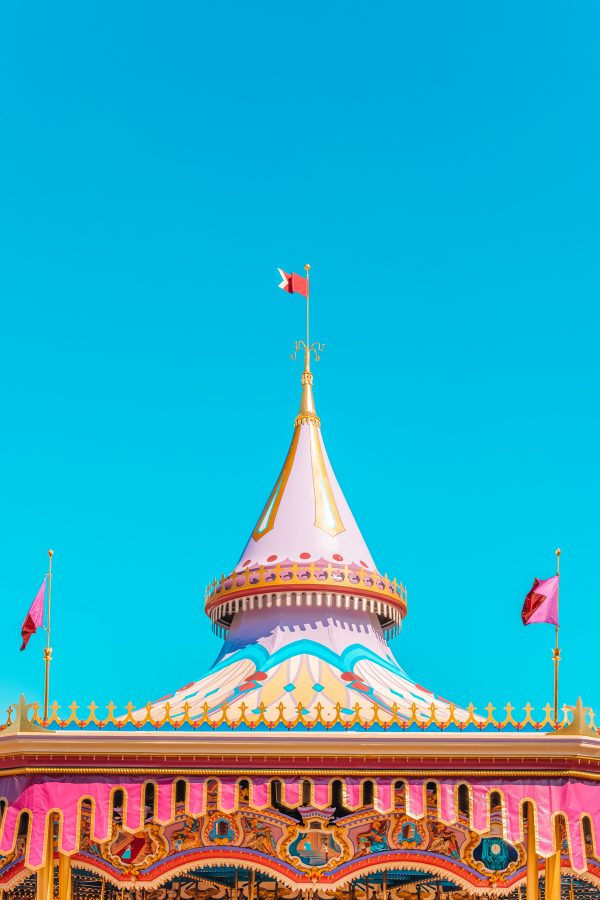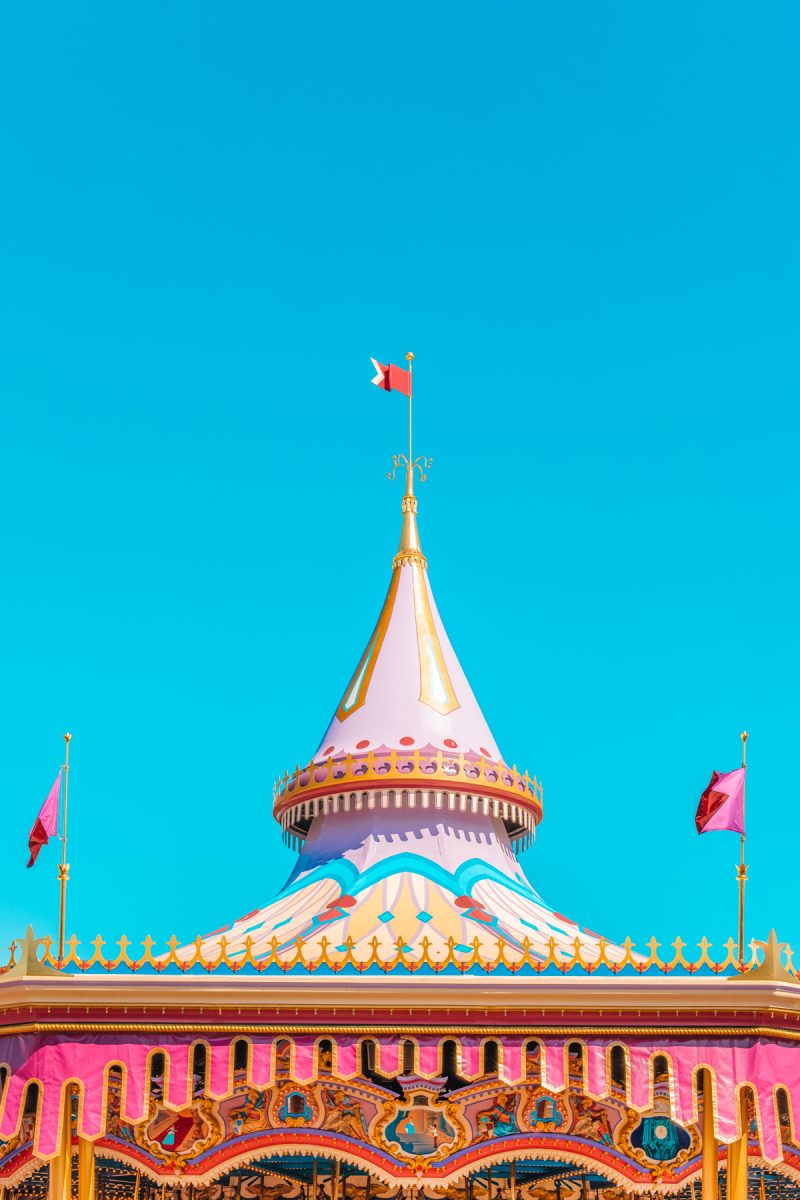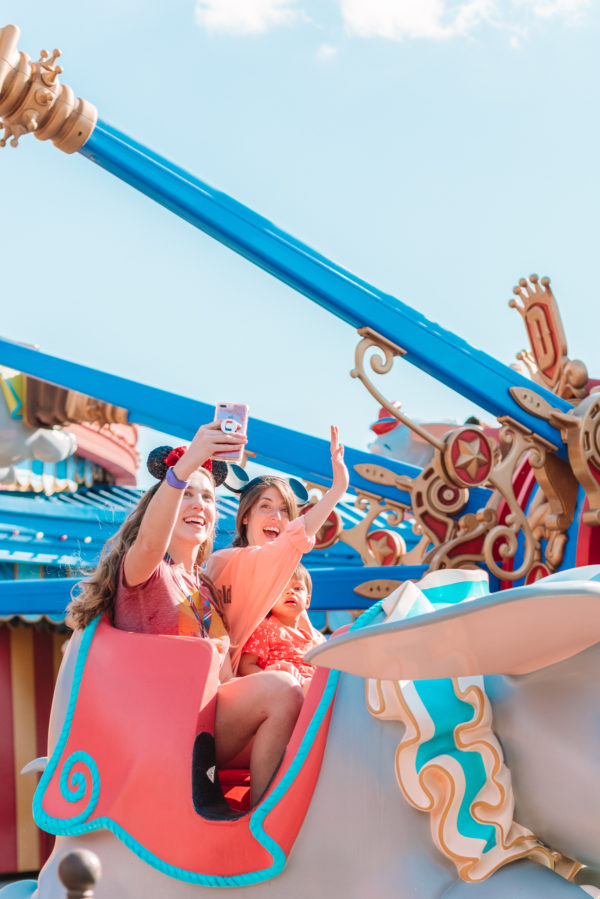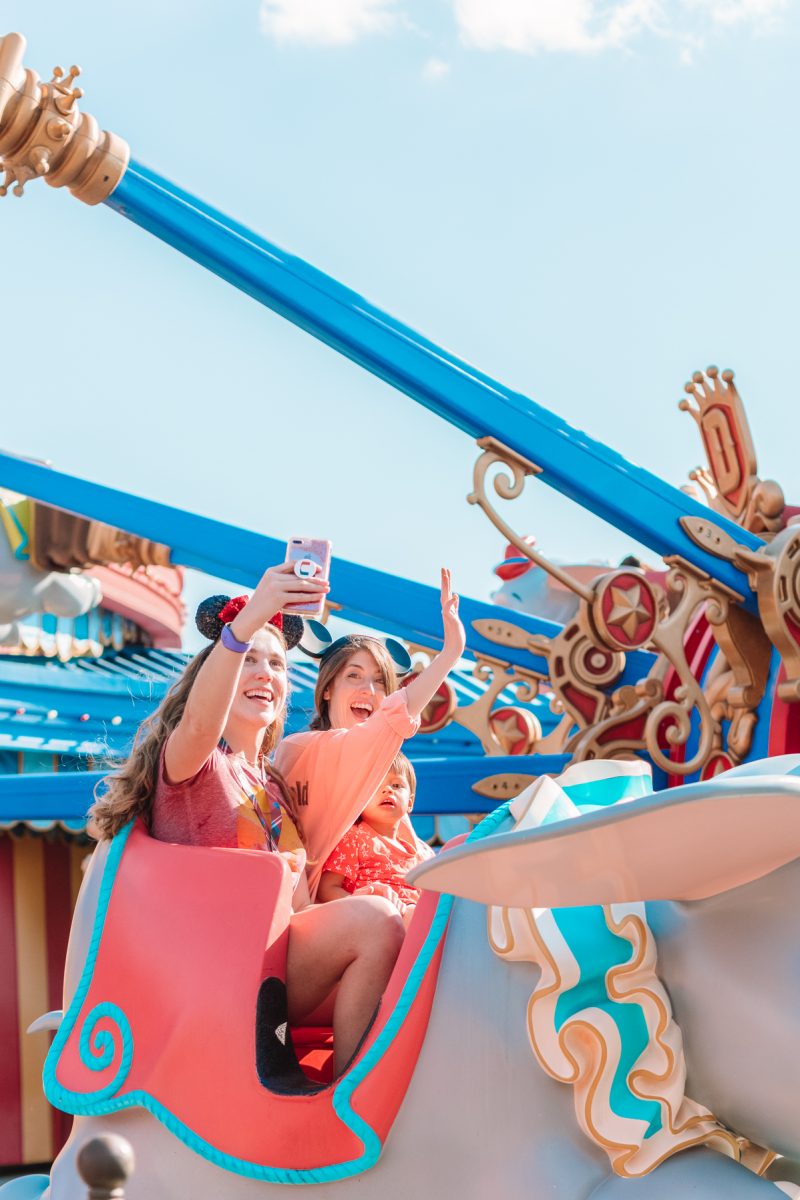 What To Bring
Here are some of our must-have essentials from our days spent at Disney World. Being prepared ahead of time is KEY to having the best trip!
Stroller: If you can swing it, I highly recommend bringing your stroller that has the most storage options, versus a travel stroller. We did bring our travel stroller, but wish we had brought our Uppa instead because it's way more comfortable for long days and has SO MUCH MORE space to store bags, souvenirs, snacks, etc.
Snacks + Drinks: We usually get lunch, one treat, and one snack at the park but Arlo snacks ALL day long so we bring a ton of extra snacks along for him to keep costs down.
Blanket: A light blanket to cover the stroller at nap time, use for if it cools down at night or sit on at a parade is always a good idea.
A Small Bag or Fanny Pack: We leave our diaper bag in the stroller when we park it for rides, but obviously don't like leaving valuables like wallets or phones so having a small bag that you can carry with you onto the rides is ideal. Now that our clutches have shoulder strap options, I always take one of those and it's perfect!
Sunscreen: For obvious reasons, and reapply it regularly!
Hand Sanitizer and Sanitizing Wipes: I bring both and we spray down everyone's hands before all meals, and use the wipes to wipe down anything that falls on the ground!
A Change Of Clothes: Especially for the kids, but it's not a bad idea to have an extra shirt for you too should you be victim of their spills and accidents!
Umbrella: An umbrella is never a bad idea in Florida where there's often a passing shower rolling through!
Portable Phone Charger: Phones die fast when you're taking photos, using apps, etc. constantly so we always bring this portable phone charger with us! We can usually both get a full charge out of it!
A Safety Plan: Disney is crowded and it's important to have a plan in place should you get separated. Disney protocol is to bring a lost child to the Baby Care Center so keep that in mind should your kids be too young to create a safety plan or meeting spot of your own. If the child is wearing a Magic Band, a cast member will be able to scan the band on the child and get your phone number from there to reunite you. Another great idea is to print your phone number out on tattoo paper and put one on your child's arm or write it on these fabric labels and place it inside their shirt each day. Take a picture of your child every morning so you could show that to a cast member if they become separated.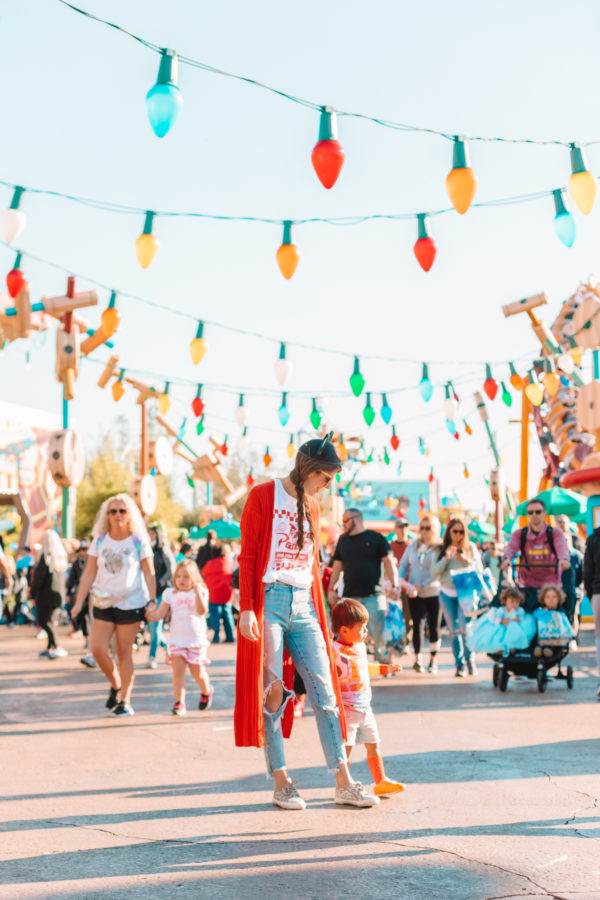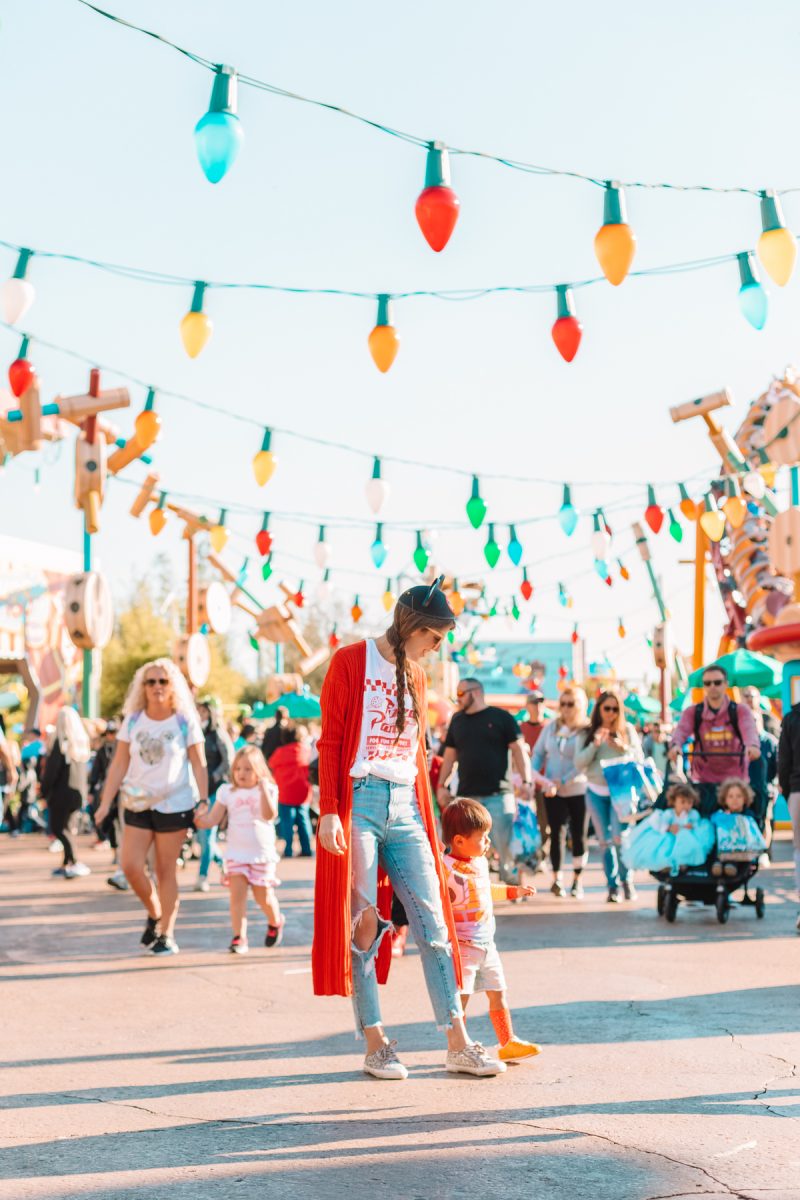 What To Eat
I'm including this section because it was one of the most asked things on our trip, but it's actually the one area of Disney that I don't feel like an expert on! I'm a creature of habit and once I find something I like… I don't tend to try other stuff. Ha! There are a TON of Disney food guides around the interwebs so google and check those out but our go-to staples are the Mickey pretzels, the Mickey and Minnie cake pops (they are SO GOOD), the dole whip, Jack Jack's Num Num Cookie and the Mickey Ice Cream Bars. Also Mickey waffles, always and forever, for breakfast.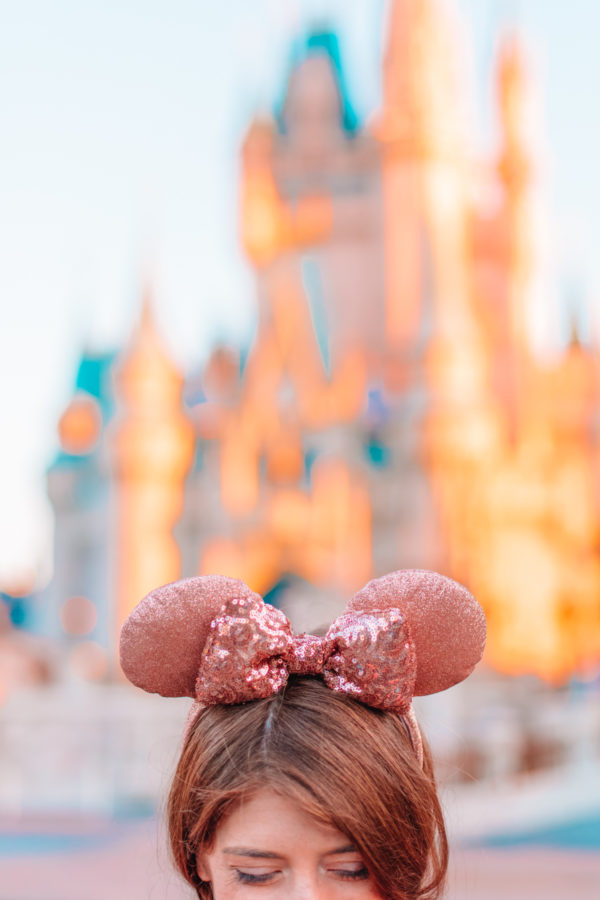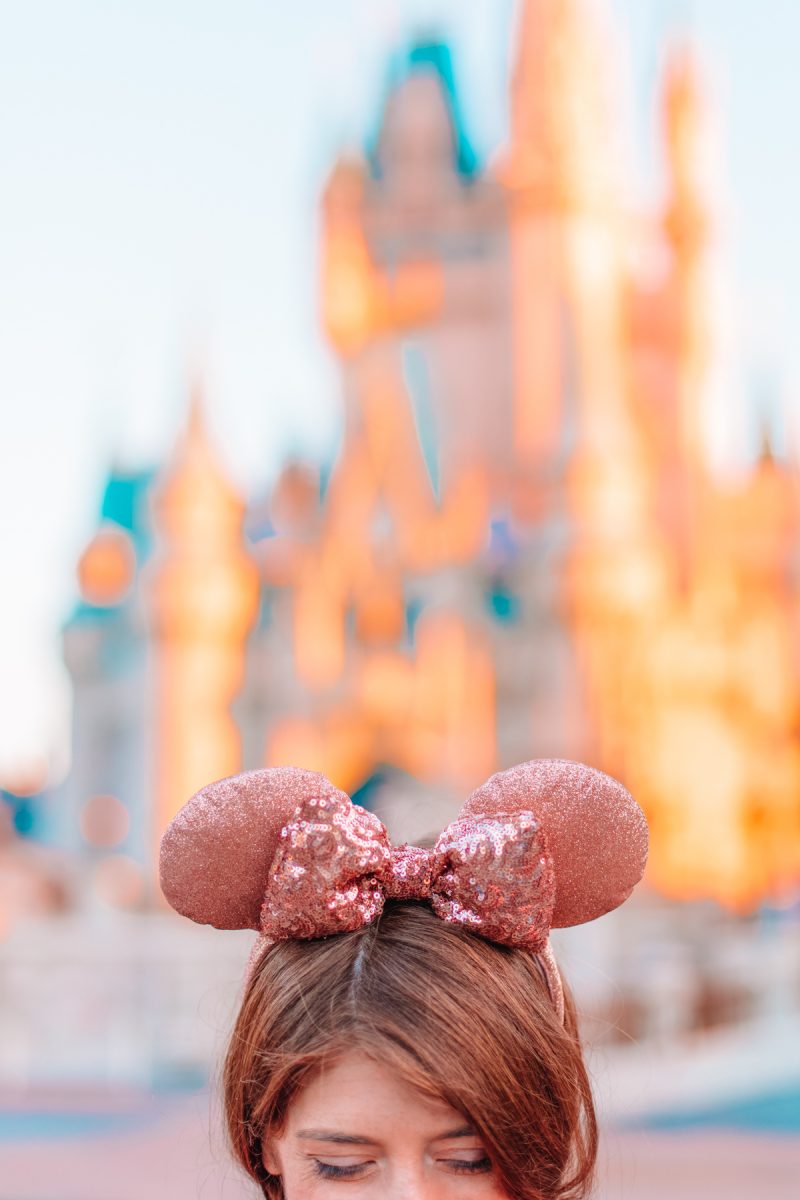 What To Wear
I'm of the "bring on ALL your Disney gear" camp when headed to the parks, but you gotta be practical too! So here's my go to wardrobe staples for our trip:
For Kids:
Disney Hat or Ears: There is NOTHING cuter than a little kid in a Disney hat. If yours keeps one on more than ours does than BRAVO! But I feel like it's worth it for even just one photo! We love doing the embroidered ears with the kiddo's name, it was the first Disney item we got for Arlo and I hope to have it forever! Such a great keepsake.
Disney Tee: I'm working on a full post of cute Disney gear but a few go-tos: Shop Disney, H&M, Zara, Gap, Target, Amazon
Comfy Pants or Shorts: Basic comfy jean shorts or knit pants/shorts so they can move and run and be comfortable all day long. We love June & January for colorful knit basics!
FULL Change of Clothes: Said it above, gonna say it again. Bring a second of everything (shirt, pants, socks) because there's almost a guarantee that you're gonna need it!
For Adults:
Ears!! The parks have a HUGE selection of them, so I suggest popping into a store when you get there and picking out a pair, versus shopping online.
Disney Tee or Tank: Again, I'm working on a full round-up of where to find cute Disney gear but always check Shop Disney, H&M, Zara, Target, Urban Outfitters and Amazon! The parks also have some good stuff too. I love the spirit jerseys.
Pants or Shorts with Pockets: The few times I've gone to Disney wearing pants that don't have pockets, I've regretted it. I often keep my phone in my pocket because I'm constantly pulling it out to check the app so it's a #1 essential for me. Jeans or jean shorts are great!
Comfortable Shoes: I usually just wear tennis shoes at this point and I wear these invisible socks in them! (FYI I'm a size 8.5 women and I wear the girls size socks! They stay up all day!!)
Sweatshirt, Sweater or Jacket: I always bring one for every member of our family in case it's cool at night or inside any of the shows!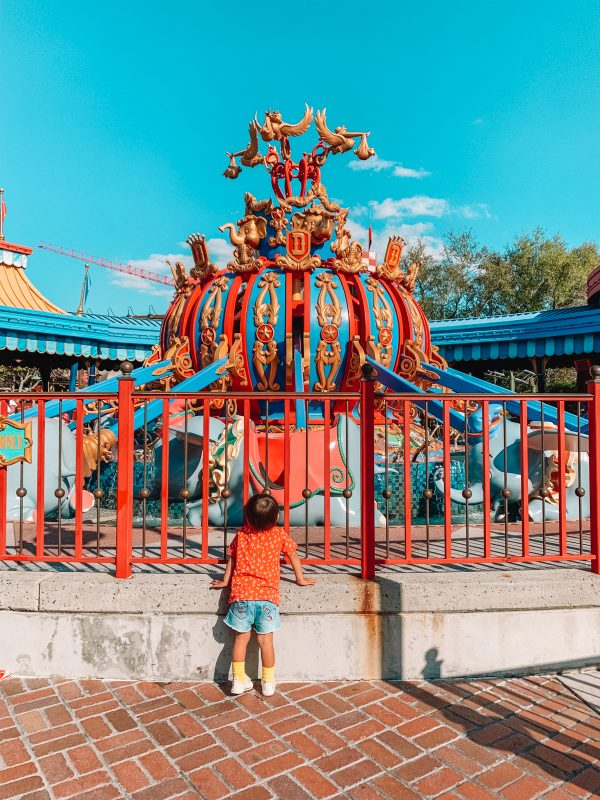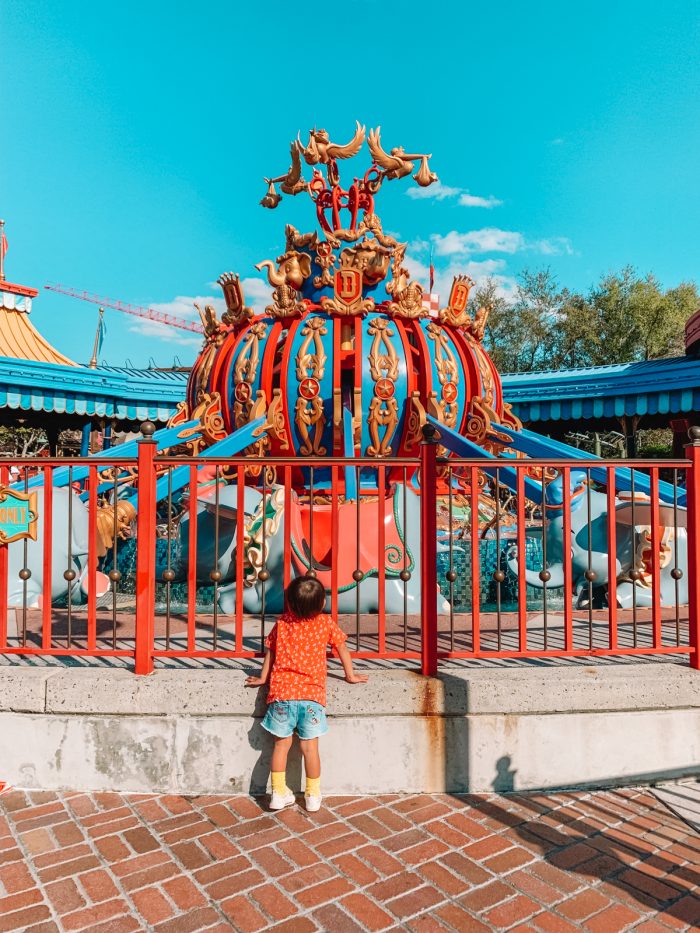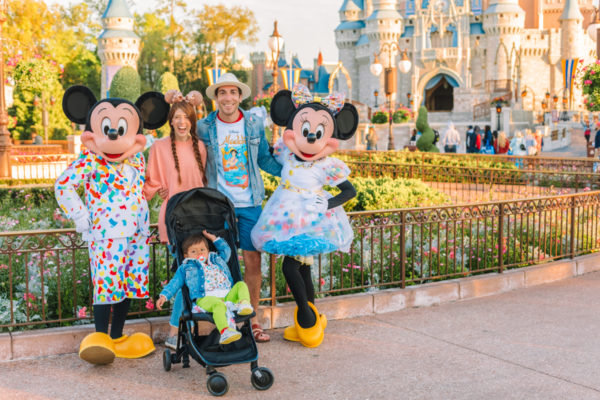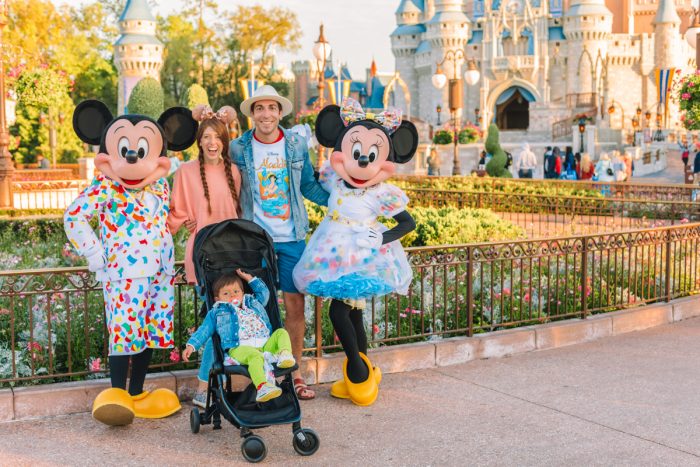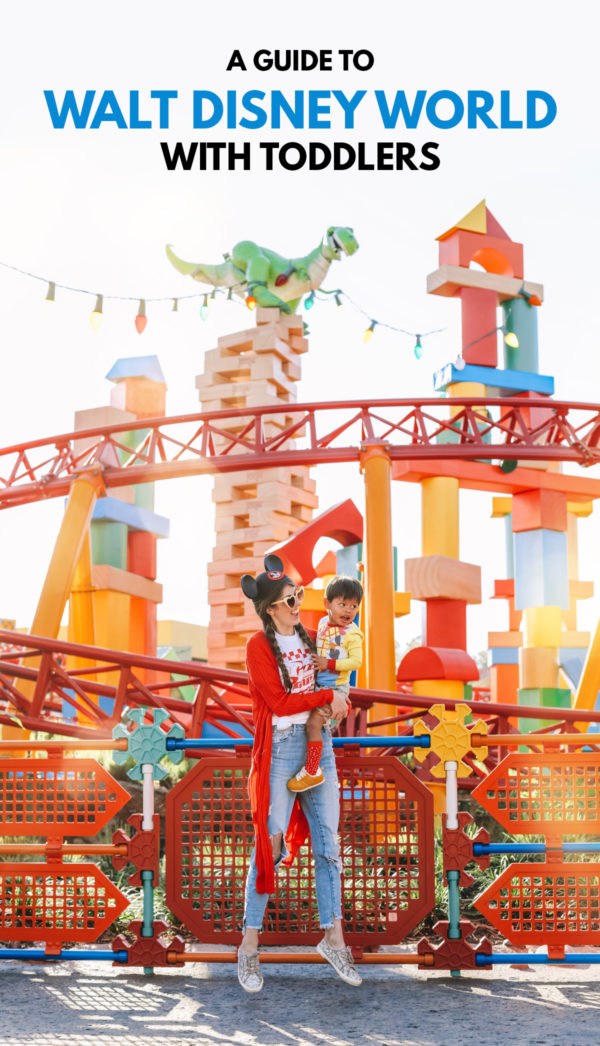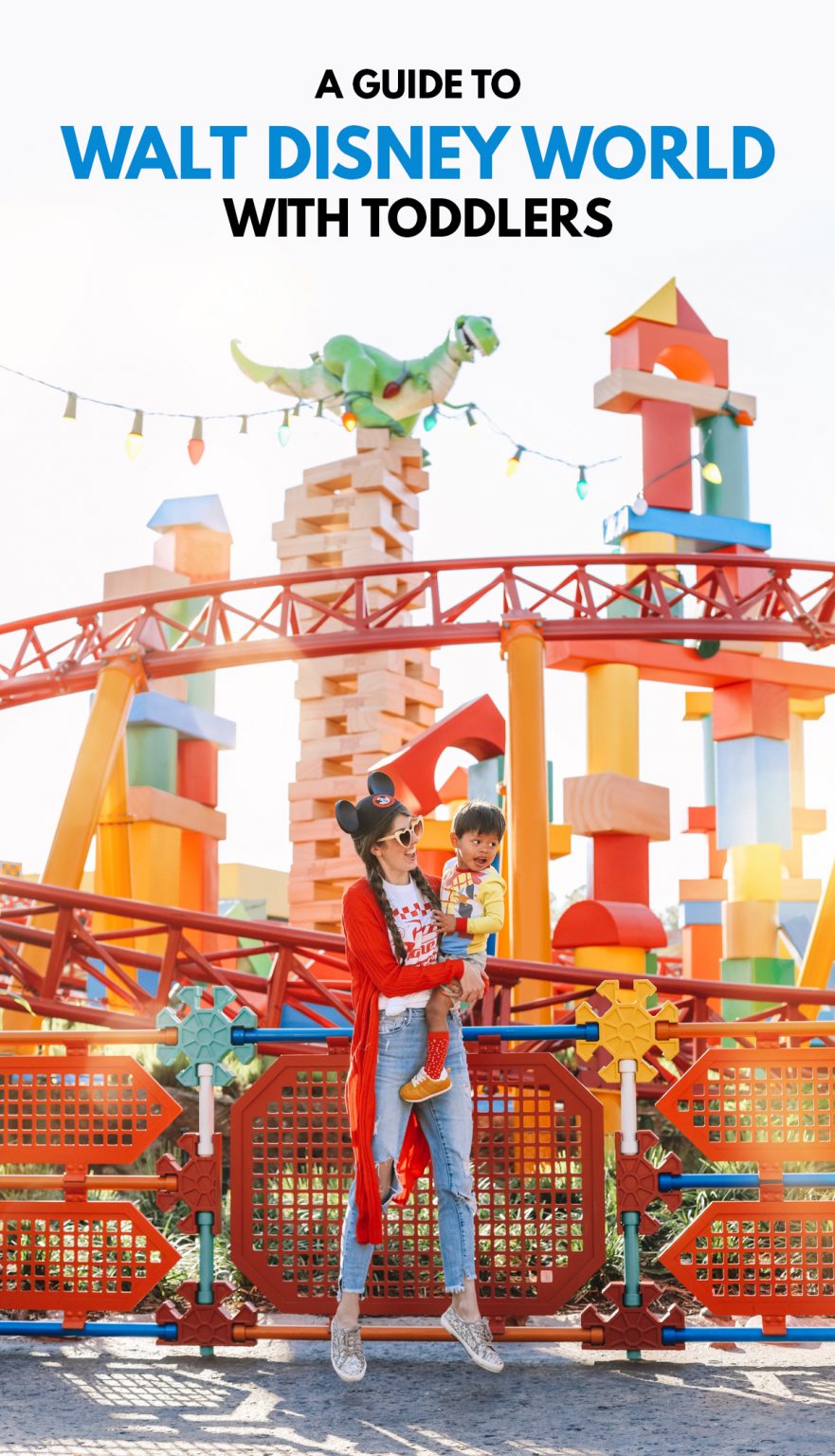 Photos and Video by Jeff Mindell for Studio DIY
If you made it through this post, congrats! Ha, it was a long one, but I hope all the tips were helpful. And if you have any additional tips or faves, leave them below for the rest of us!!
More Disney Tips
Our accommodations, park tickets and travel for this trip were provided by Walt Disney World. All opinions are that of my own.