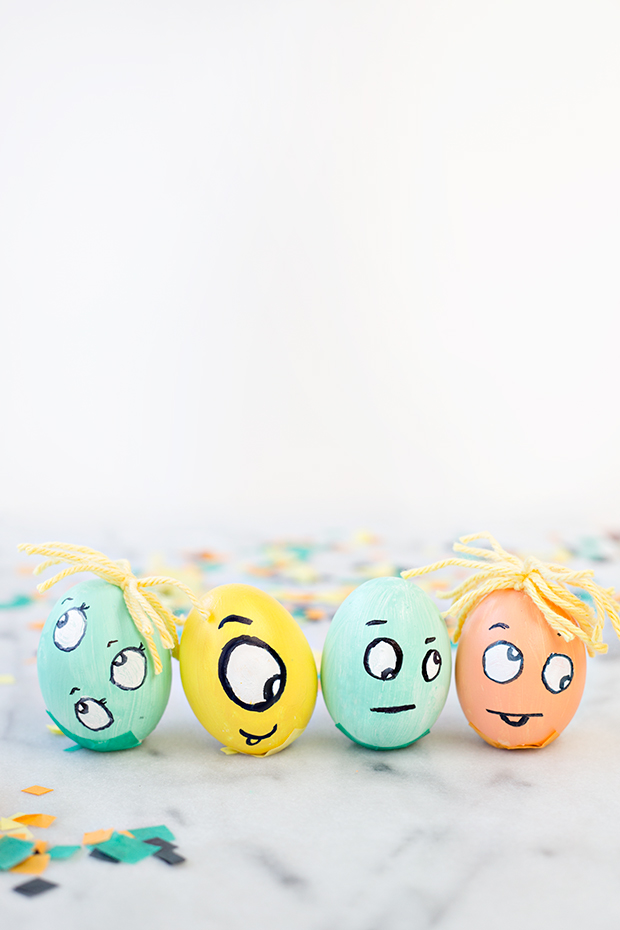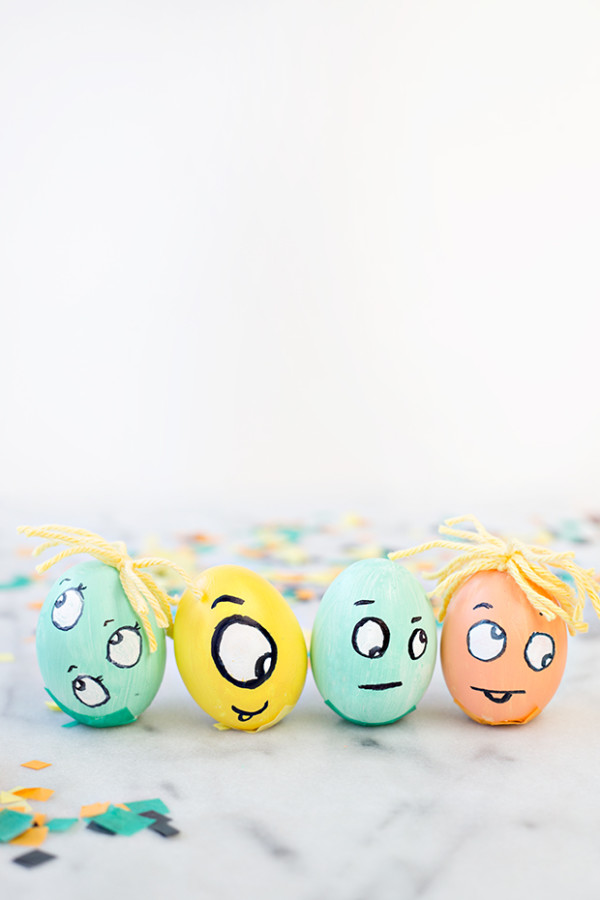 I'm clicking publish on this post with just one eye open (no pun intend!), because it's hard for me to believe that Halloween is going to be here in a flash! EEP! But, I've already been getting my Halloween on over on eHow for a few weeks now, so it's time I face the music. I've been dying to try my hand at confetti eggs for quite awhile now, and these monster versions were a blast to make! Great for Halloween tricks, or use the technique and decorate them for your other parties. You can find the full tutorial over here, and don't worry I'm not going into full Halloween mode yet. But it's not too far off!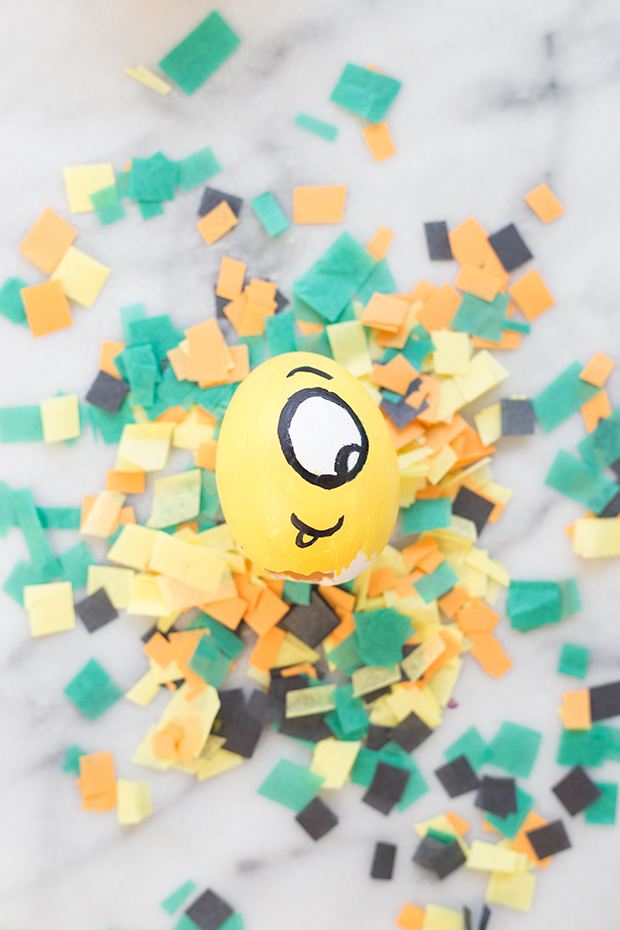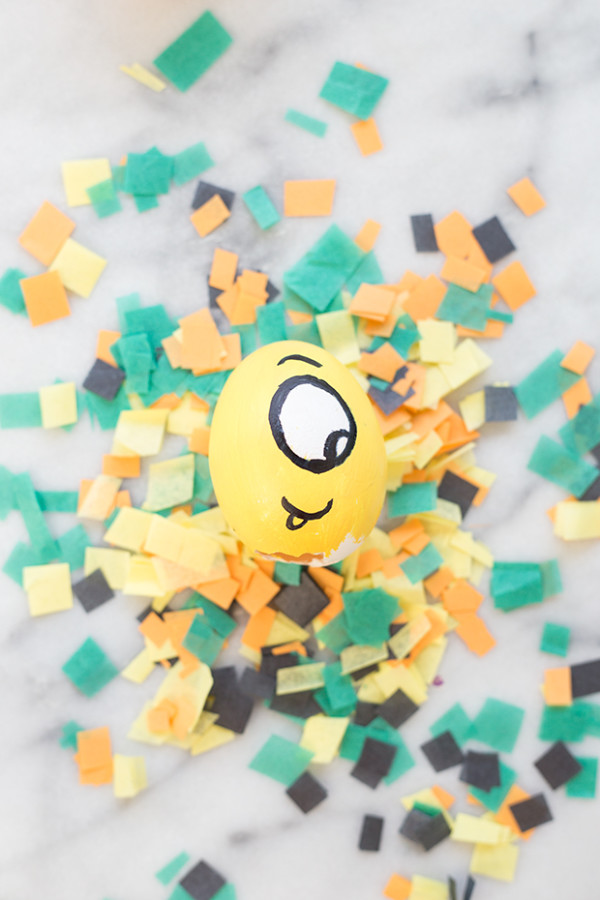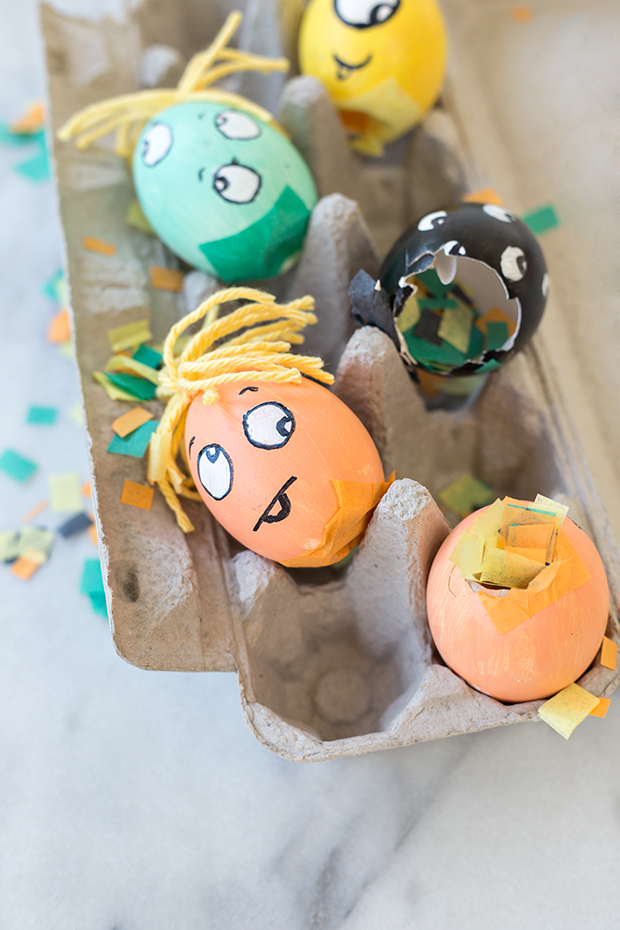 All Photos by Studio DIY
I've been exploring the new Pinterest analytics (VASTLY improved!) and it looks like my costume board is already one of my most popular lately! Maybe you guys are more ready for Halloween than I am!?