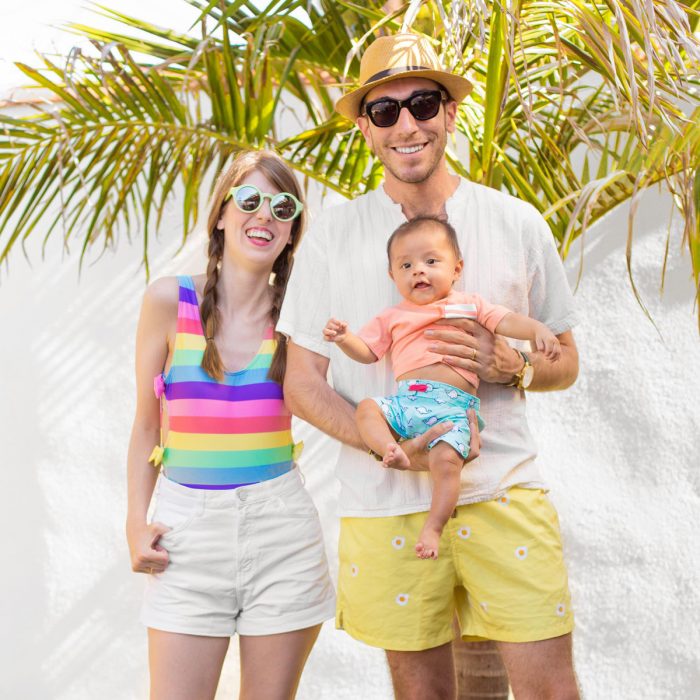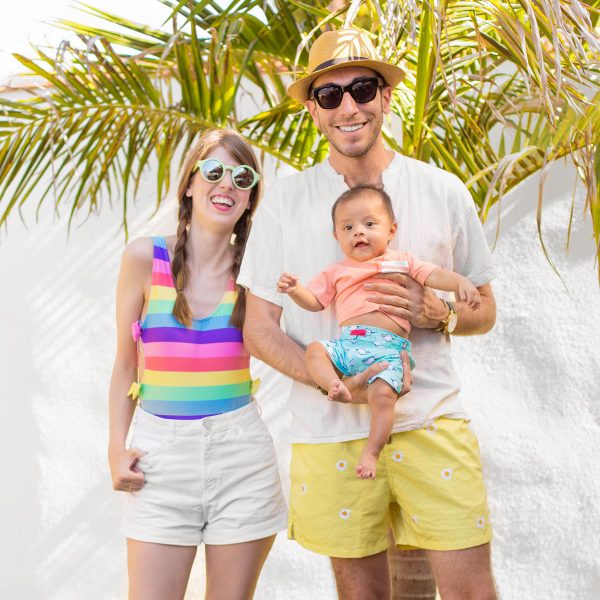 So I was going to do a summer swimsuit roundup of all my faves for me but then I was watching Jeff pack for our Palm Springs trip a few weeks ago and noticed that men's swim trunks are kind of even more fun than women's suits!? And then I figured tiny boy swim trunks would just be too cute to even handle. So behold… a roundup of coordinating swimsuits that I'll be forcing my husband and son into wearing this summer with me. Because WHO DOESN'T LOVE A THEME!?

No. 1 Pastel Me More
Baby Narwahl Swim Trunks | Men's Egg Swim Trunks | Pastel Stripe One Piece (Also here!)
No. 2 Fruity Fruity
Watermelon One Piece | Men's Pineapple Swim Trunks | Baby Fruit Swim Trunks
No. 3 Palm Springs, Please
Baby Mint Swim Diaper | Men's Flamingo Swim Trunks | High Waisted Stripe Two Piece – Top & Bottom
No. 4 Perfectly Pink
Pink Ruffle One Piece | RAD Toddler Rash Guard (Ok so Arlo won't fit into this for a year, but I could literally DIE over it.) | Men's Pink Swim Trunks
No. 5 Pattern on Pattern
Men's Yellow Scallop Swim Trunks | Baby Navy Pattern Swim Trunks | Rainbow Stripe One Piece
Apparently I'm feeling the stripes for my swimsuits this year?
By the way, I asked on my Instagram stories if you wanted to see some family style posts, but what do you think!? I've become increasingly obsessed with matching all of us together. Haha! Poor guys.
p.s. You can shop all my current fave fashion + home products here!
SaveSave