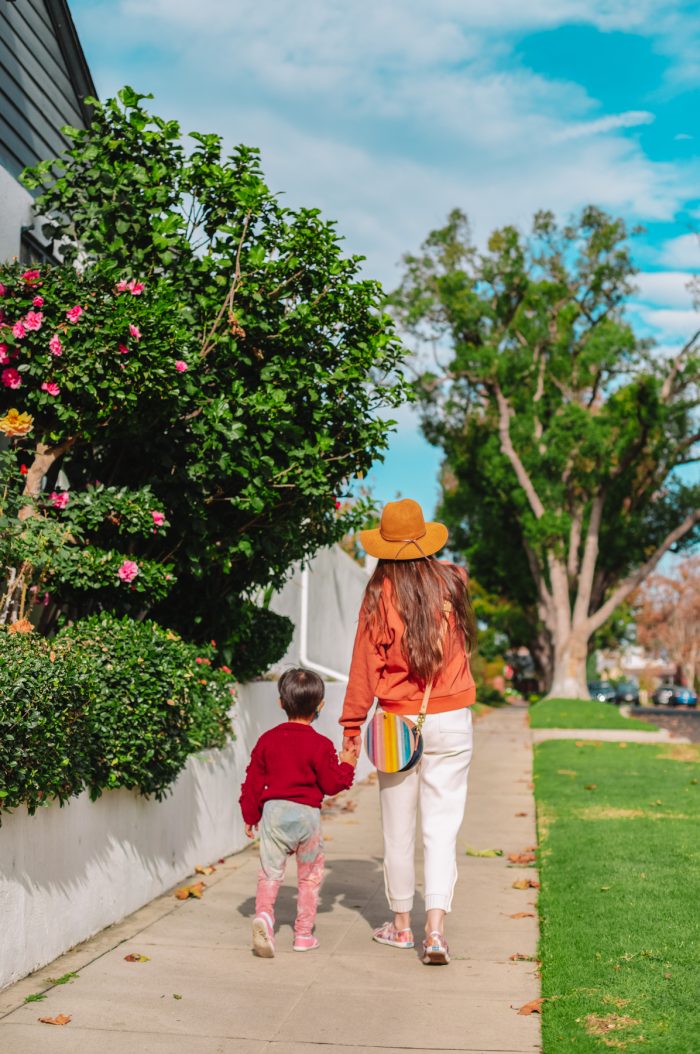 I love writing this post each year now! You can read my 2019 one right here. This is a random collection (this year of mostly food stuff, haha!) of things I bought and absolutely loved in 2020. Some may be things you already heard me talk about and others are super random and I never had a spot to share before this post!
Here we goooo!
Kitchen & Home
Unpaper Towels: Probably one of my only 2020 goals I actually accomplished was getting rid of paper towels! WOO!!! These are my favorite "unpaper towels" we've bought. We use them as rags and/or napkins and they're great, absorbent and I like the fun colors on the edges (though you can get a neutral version too).
Food Huggers: These! I think I first saw them when Janea mentioned them and wow, so genius! Basically reusable "covers" for any fruit/veggie that you cut but don't use the whole thing of (apples, onions, cucumbers)… they're awesome!!
Lid Organizer: We bought this for our Tupperware drawer and wow. Revolutionary. Keeps all the lids organized in the back so they aren't just flying out everywhere whenever we open the drawer. MUST have.
Beeswax Wraps: We've loved these in place of foil or plastic wrap. Every week when I slice up the below mentioned bread we buy, I wrap it in one of the larger bread wraps, and we use the smaller ones to cover smoothies/smoothie bowls in the freezer or other leftovers.
Fresh Bread: I've never liked packaged sandwich bread and we'd usually just buy the "bakery style" sourdough at the grocery store, but this year when we were trying to support more small businesses, we started buying fresh baked LEGIT sourdough bread and well, I guess we're stuck with that habit now because I don't think I could go back. If you're local, we love Bub & Grandma's bread and also Tartine!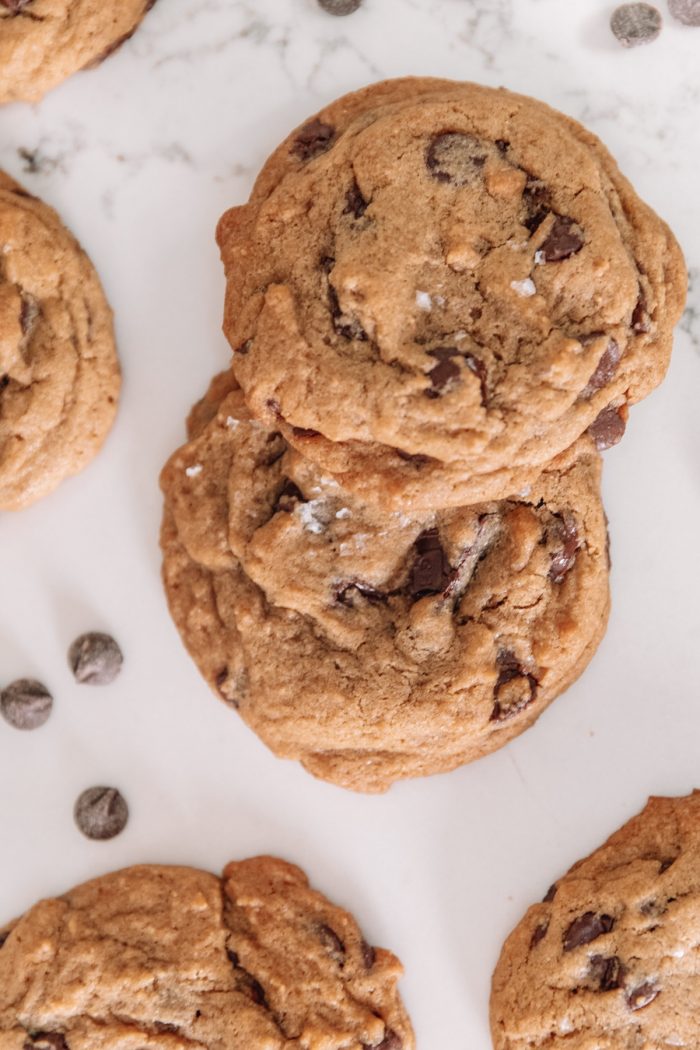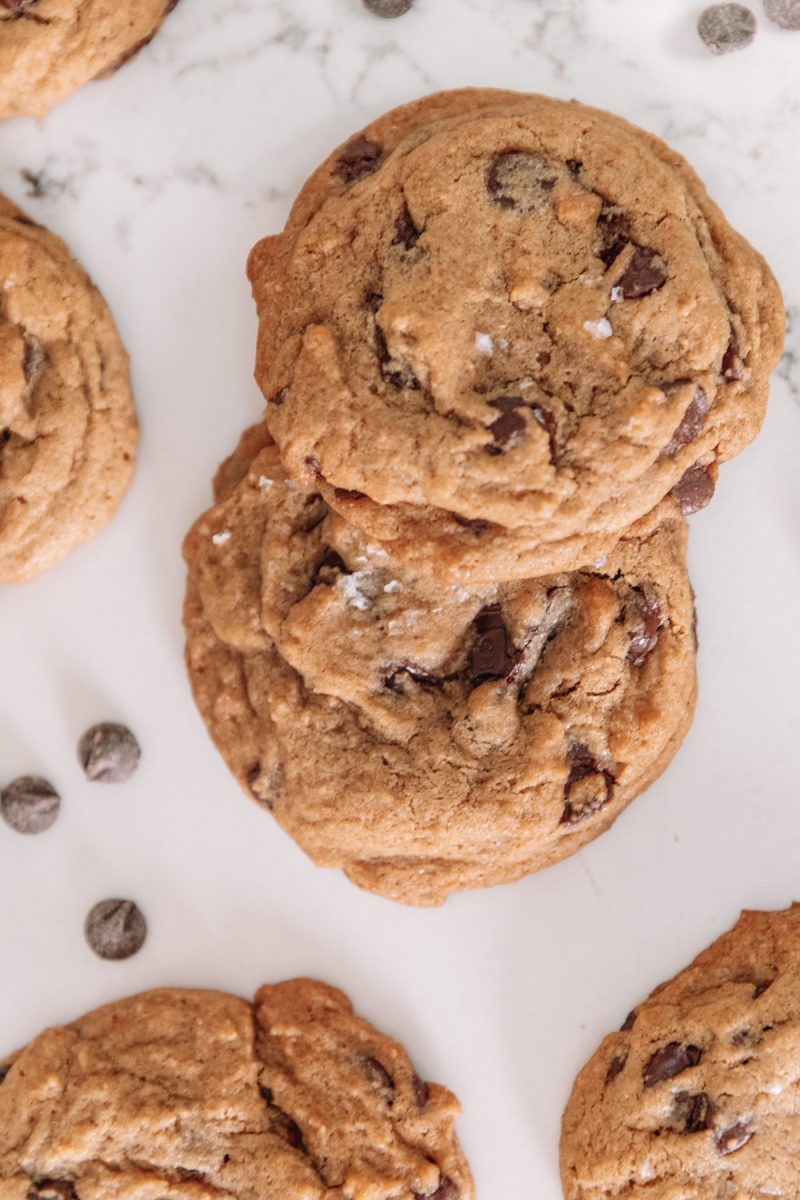 Maldon Sea Salt Flakes: I guess I probably bought this in 2019 but whatever, I made so many cookies this year so it counts! Flaked salt makes me feel SO fancy and it's also delicious. I think I add it to all baked goods (whether I made them or bought them, haha!) and the box really does last so even though it's kind of pricey… I've had ours for a year now and have barely even made a dent. Flaked salt forEVER!!!
Tessemae's Ranch Dressing: I'd like to thank this dressing for getting Arlo to eat carrots. Haha! It's organic, dairy free & gluten free, no sugar added. Our friends recommended it to us and wow, we haven't turned back. Makes such a great dip (and salad dressing too of course)!
Chipotle Lime Mayo: This stuff is just great. I put it on avocado toast or sandwiches. Made with avocado oil, no added sugar and it's gluten & dairy free. It's not super spicy at all (in my opinion) but has a little kick and wow, we are obsessed.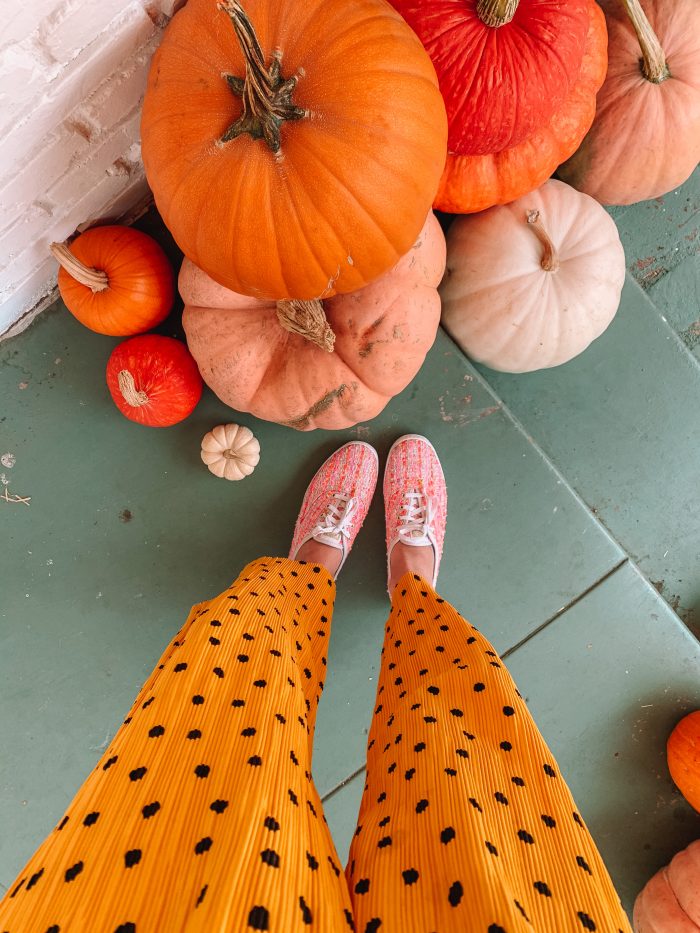 Beauty & Fashion
All Things O'Natural Organic Lip Therapy Lip Balm: I have perpetually chapped lips but they have been so much better since I started using this lip balm. I dunno how or why or what magic is in it but I've noticed such a huge difference. Note: They restock on Fridays at 10am EST so if it's sold out when you click the lick, set an alarm and check back then!
Nécessaire Hand Cream: Jeff got me this in my stocking, so it was an end of 2020 acquisition but I LOVE it. I also have perpetually dry hands since my hands are ALWAYS freezing and so far this has seemed to really make a difference! And it's fragrance free which really seals the deal for me.
LastSwab Reusable Cotton Swab: This has been a great swap for eliminating disposable cotton swabs!!
Keds Tennis Shoes: I've pretty much exclusively worn tennis shoes this year and I just LOVE them. I think they look so cute with dresses, and obviously make sense with my more daily uniform of sweats haha! I own a couple pairs, a plain white pair, this pair with all proceeds being donated to GirlTrek (a public health and self-care movement for Black women) and this neon/metallic pair!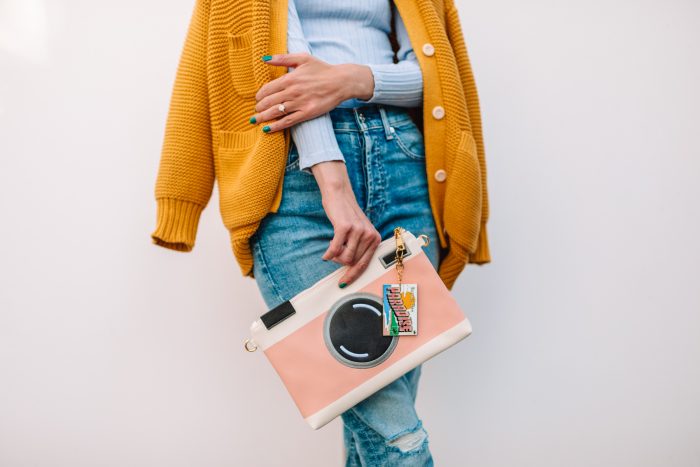 Cup of Jo Reading Sweater: I'm always on the hunt for a good, chunky cardigan/sweater that is the right length and comfy and I fell in love with this one! I know the in stock options are limited right now but they've restocked it a few times so keep an eye out!!
Parachute Waffle Lounge Set: My favorite leggings are no longer made so instead I'll share my favorite lounge set! In full disclosure, we didn't buy this but Jeff and I were sent sets by the brand but oh man, it's just the coziest! I like that it's waffle knit so it's not as heavy as a sweat set but is still really comfy. Just a win all around, I said this in my gift guide but Jeff and I both immediately grab ours the second they come out of the wash, haha!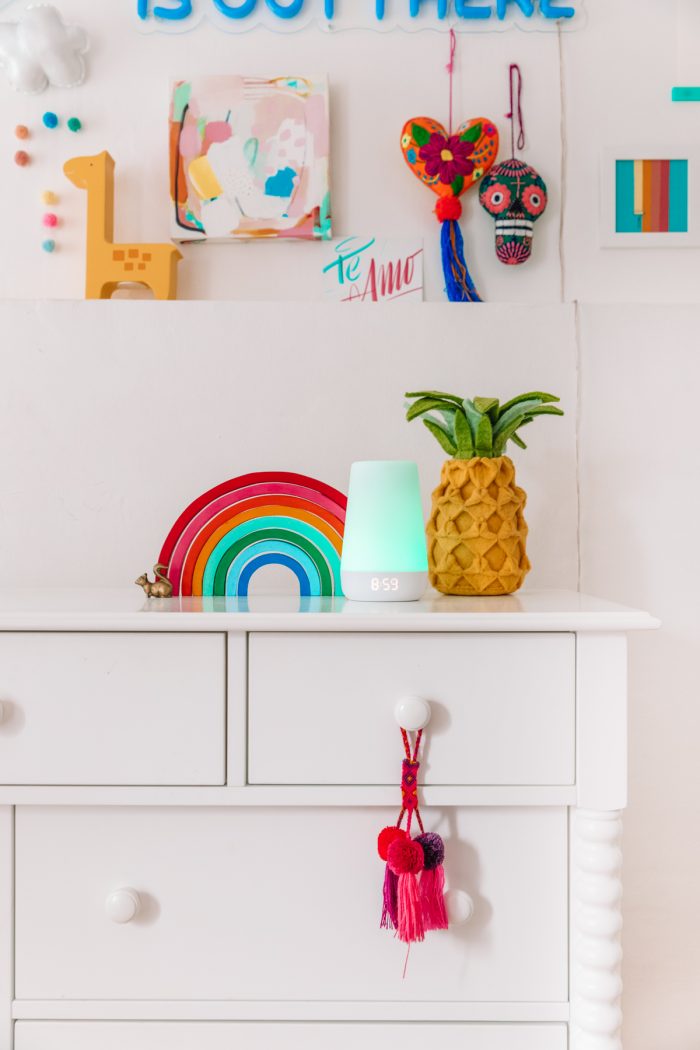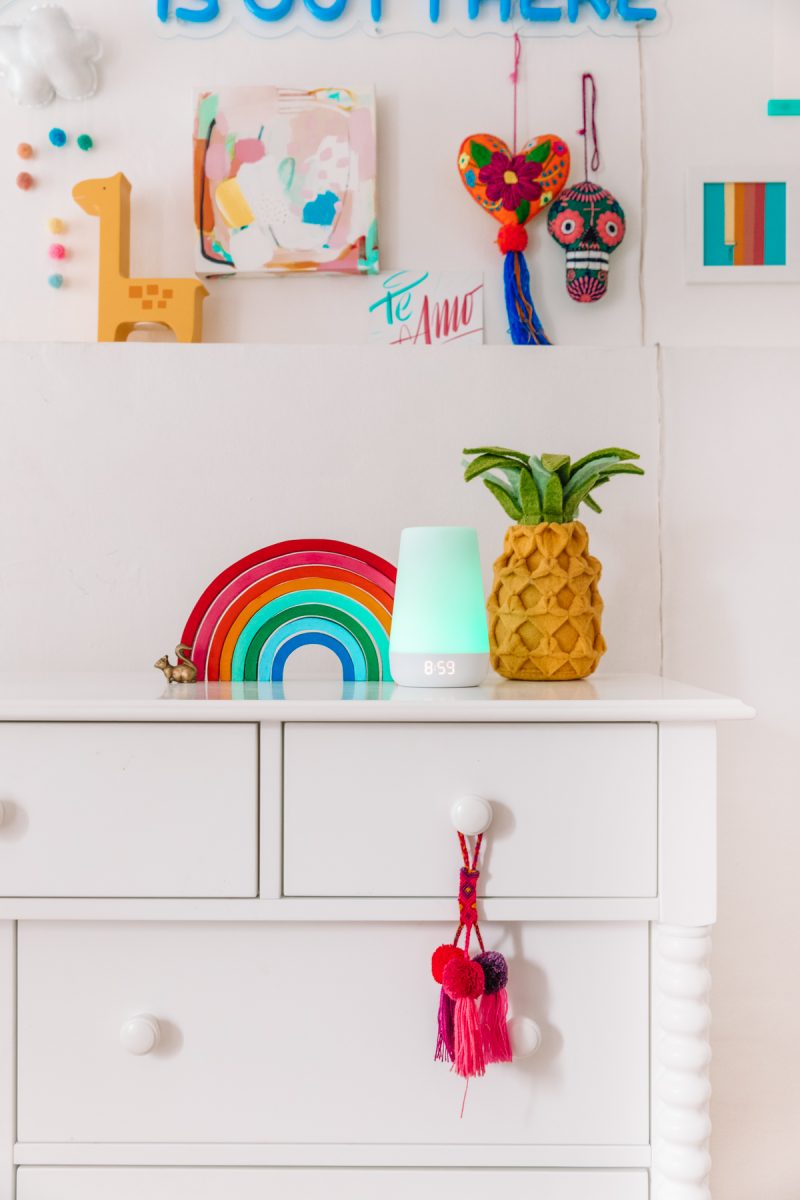 Kid Stuff
Hatch Rest Night Light & Sound Machine: We've had this for awhile after a partnership we did but it really helped us more than ever this year. We only use the night light part (we have a separate sound machine) but it's great for routine and bed time. You're able to control it via an app on your phone. We use it as a nightlight through the night, and then it turns to green in the morning so Arlo knows he can get up. We now also use it for naps/quiet time, and have different colors for rest time (when he has to stay in bed) and quiet play time (when he can get up and play in his room). It's awesome!
Elf & Friends Kids Cups: This is another product we were sent by the company (vs buying ourselves), but we have loved them SO much. They come with a lid/straw option and then just a regular closed lid so you can use them for drinks and/or snacks. They're durable and so versatile, and are dishwasher, microwave and freezer safe. We have the glass ones but they also make stainless steel and come in a bunch of different sizes!
Dodo Banana Pajamas: I love these pajamas for Arlo. They have the cutest patterns, and they're so soft and cozy and hold up really well to washing! FYI: We size up (Arlo currently wears the 5Y size)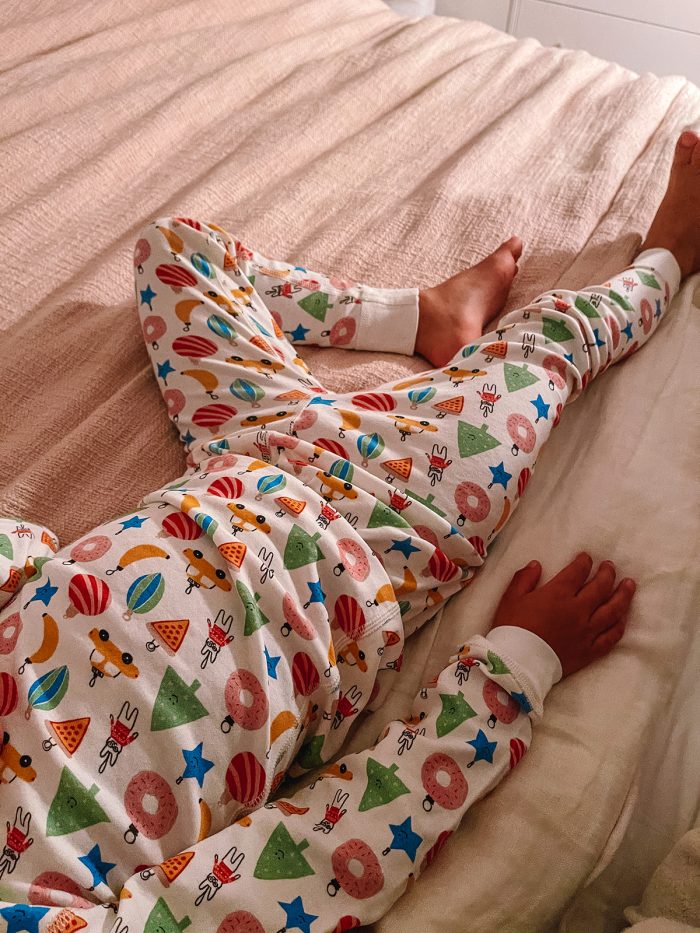 Any favorite things you bought this year? Share the love below!!!