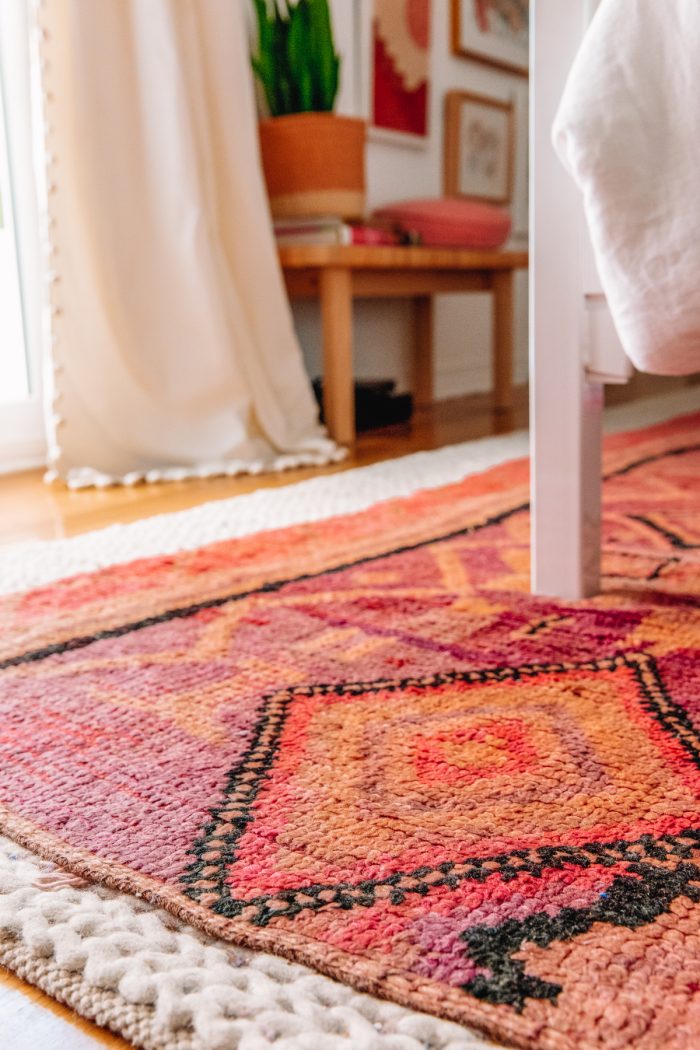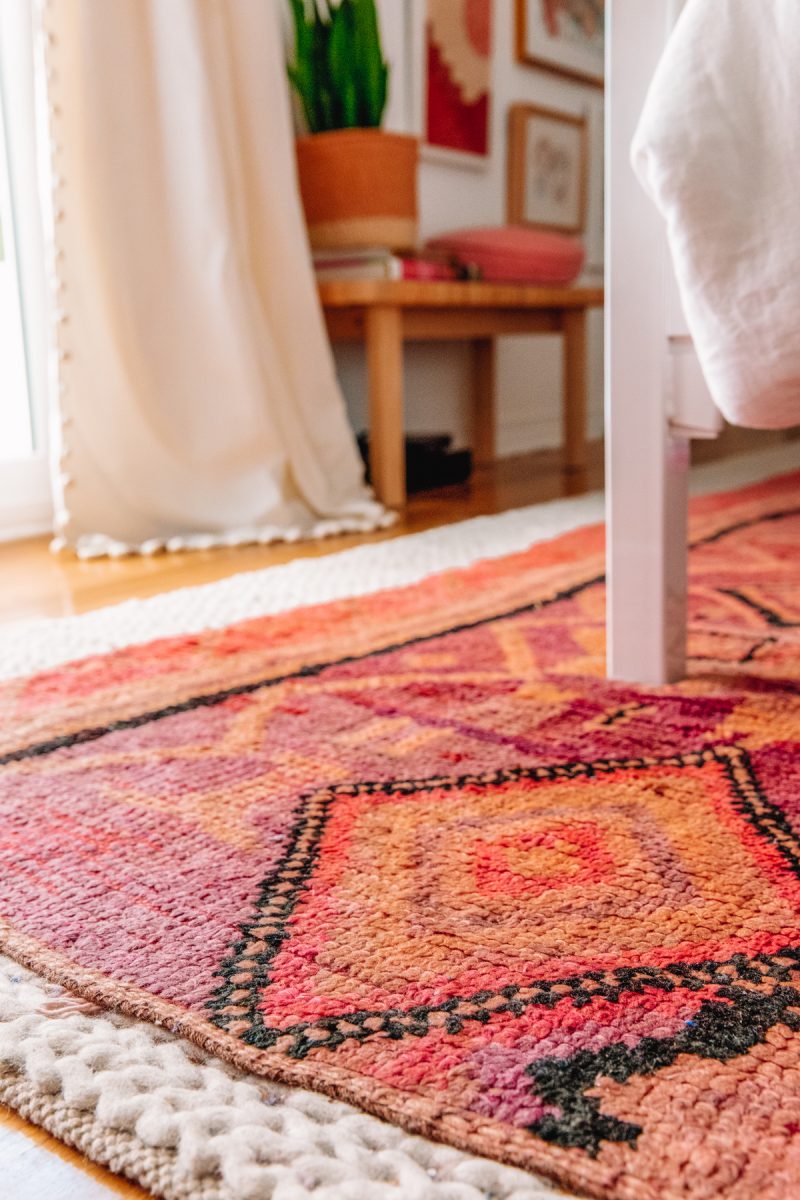 I've shared at length my love for vintage rugs, and the first thing everything wants to know: But how do you clean Vintage Moroccan rugs!? It is without a doubt the most common question I get, especially as we have them in high traffic areas like our dining room and kitchen.
These rugs are often high pile (Can you vacuum them?), bold colors (Do the colors bleed?) and wool (How do I remove stains?) which means they do require a bit more thought before dumping a harsh-chemical cleaner on them, or running any old vacuum over them on the daily.
But, I promise, cleaning these rugs is not as scary as it seems!! They were made to last, after all, and that's one of the reasons I love them. Instead of giving you my novice answers on how to clean them though, I thought it'd be more helpful to give you some tips from people that know way more than I do about these beautiful investment pieces.
So today, I brought in five experts and shop owners to tell you everything they know about how to clean vintage Moroccan rugs, from vacuuming to stain removing to professional cleaning. I rounded up the most common questions I hear, and got all the answers!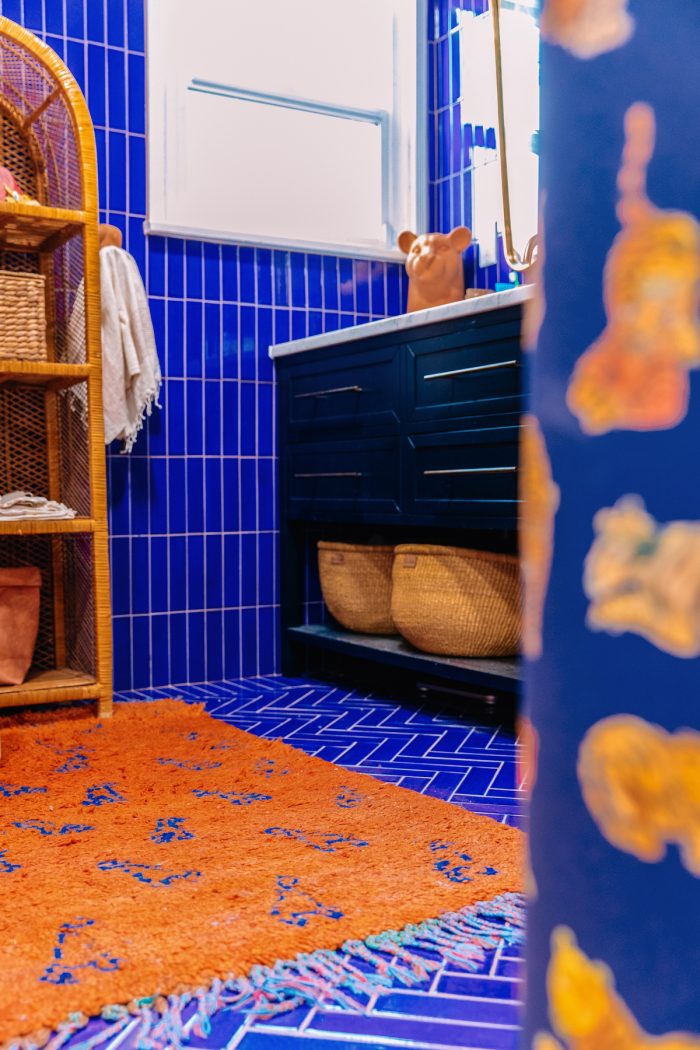 Meet The Experts
I interviewed five people I admire, not only for their incredible eye for curating their Moroccan rug collections, but for their depths of knowledge about the history, process and meaning behind the rugs they select. Meet the experts below and head to each of their shops to view their unique styles and perspectives!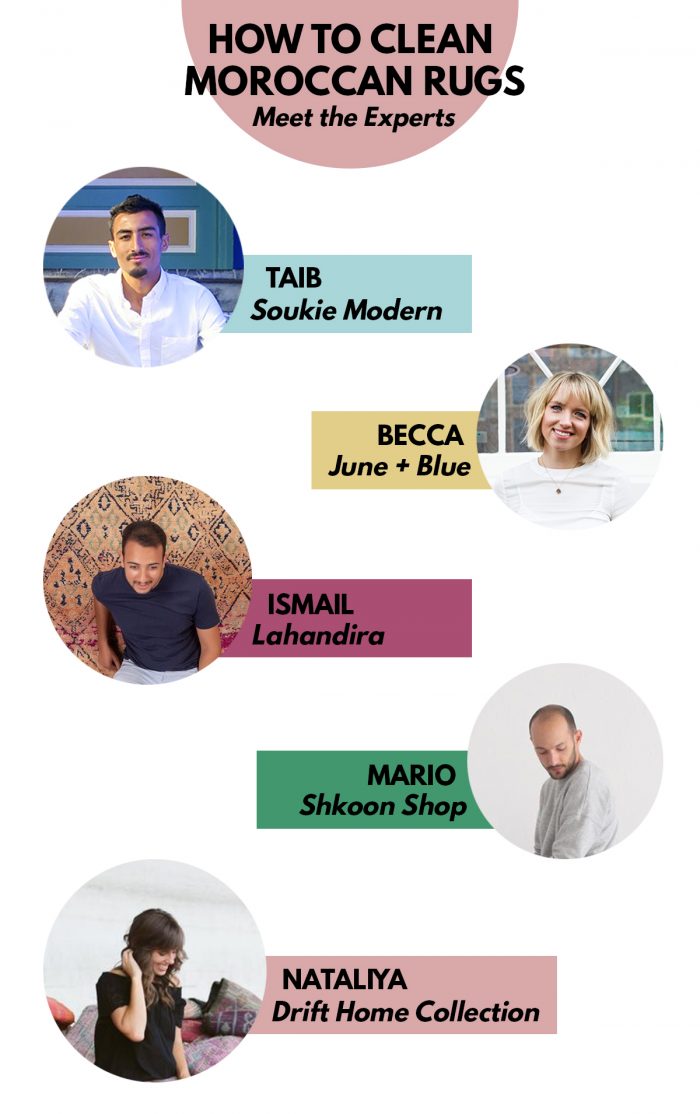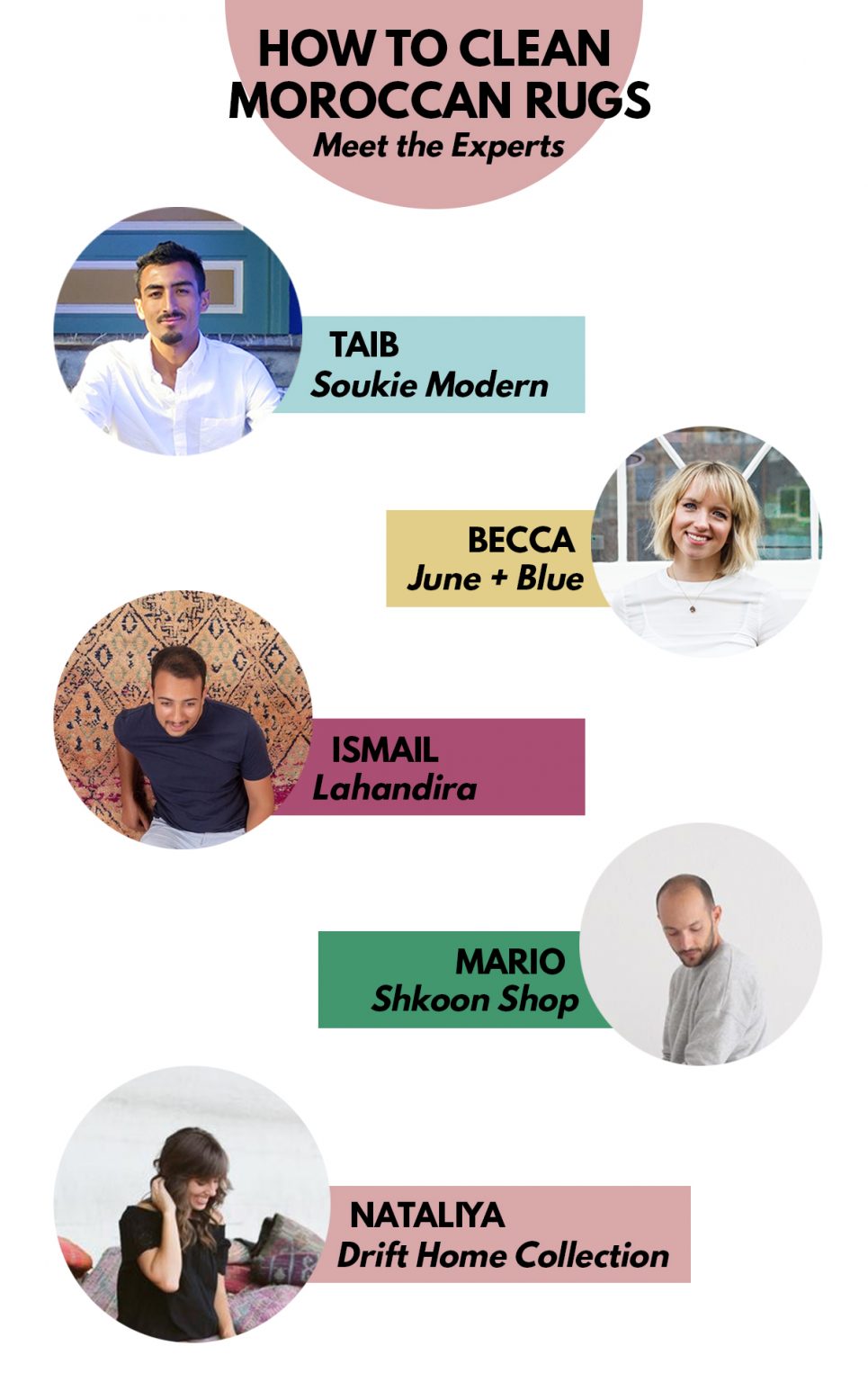 Taib, Co-Founder of Soukie Modern.
Becca, Founder of June & Blue.
Mario, Founder of Shkoon Shop
Ismail, Founder of Lahandira
Nataliya, Founder of Drift Home Collection
Below, you'll find their answers to the most common questions I receive about how to clean Moroccan rugs.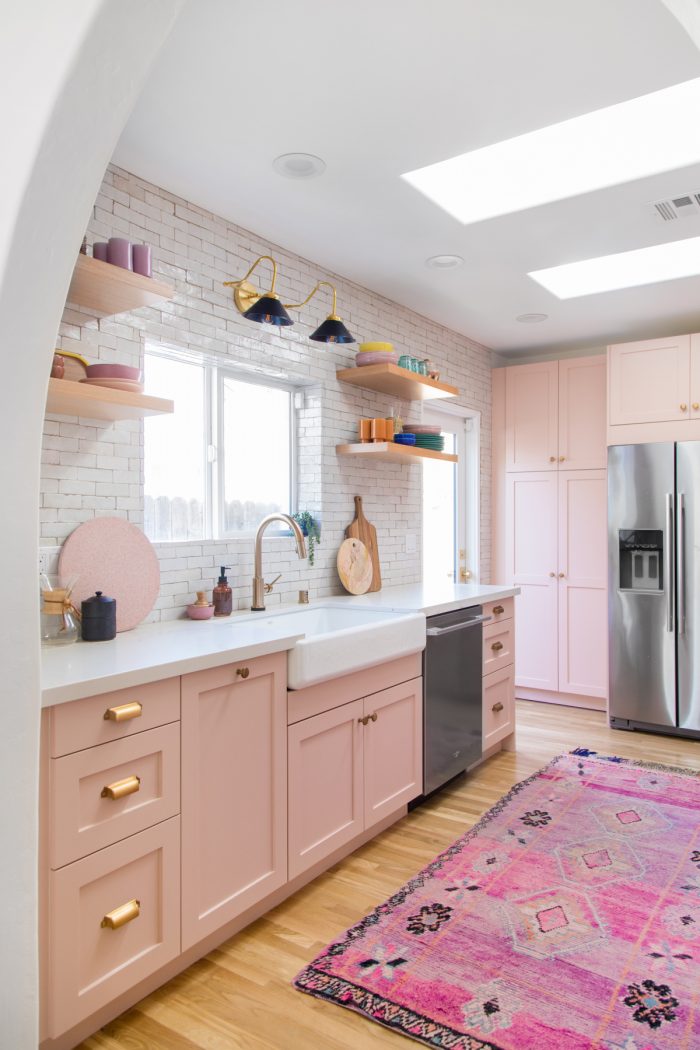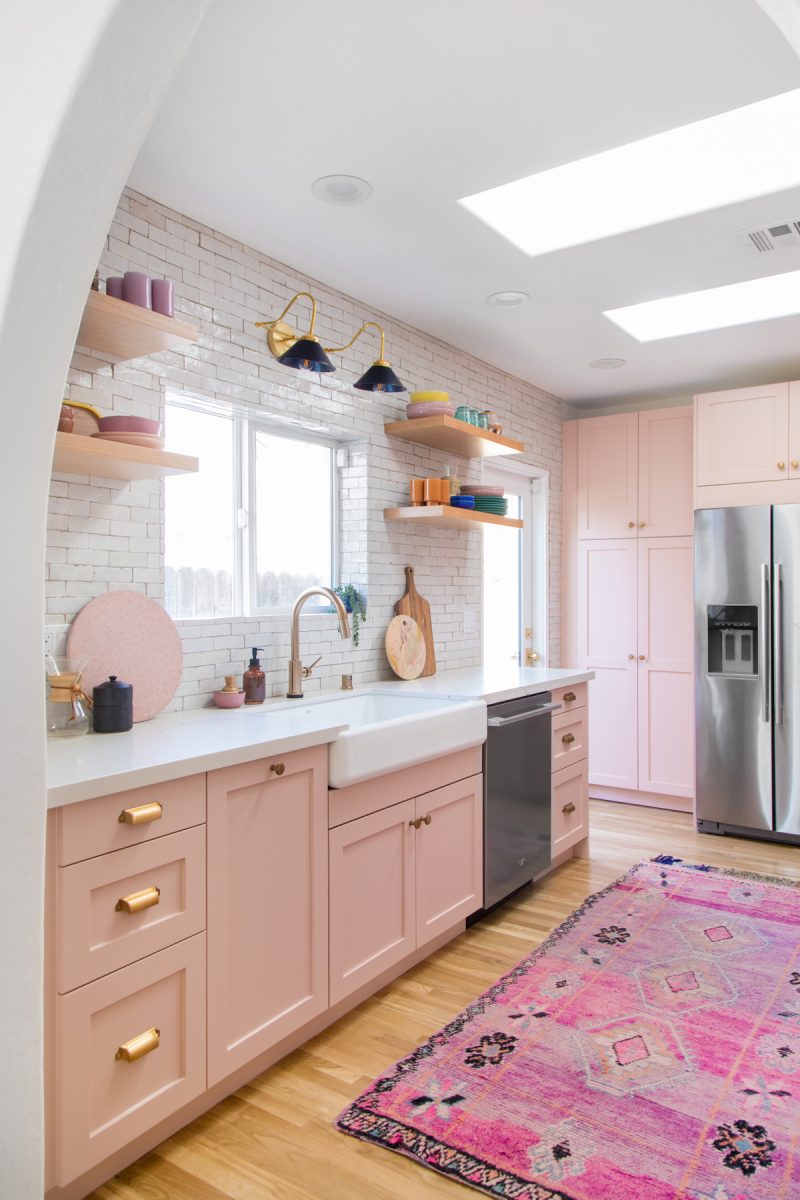 How can I remove dust and other allergens from the rugs regularly? Can I vacuum them?
June & Blue: You can vacuum your rug! Preferably with a vacuum that has no beater bar, but if so just raise it to the highest setting to cause the least friction possible to the wool. Vacuum from side to side, and don't forget to flip it over every once in a while and vacuum the back as well.
Shkoon Shop: Shake your rug outside or hang it + hit it with a broom handle if you can to remove the dust. Be sure you are far from your brand clean living room while doing it : tons of dust will fly out everywhere (maybe wear protection)!
You can also flip your rug to the other side -top side down to the floor- walk heavily all over it (call your kids for help!), leave it like that for one hour or two, so the deepest dust goes away and stays on the floor.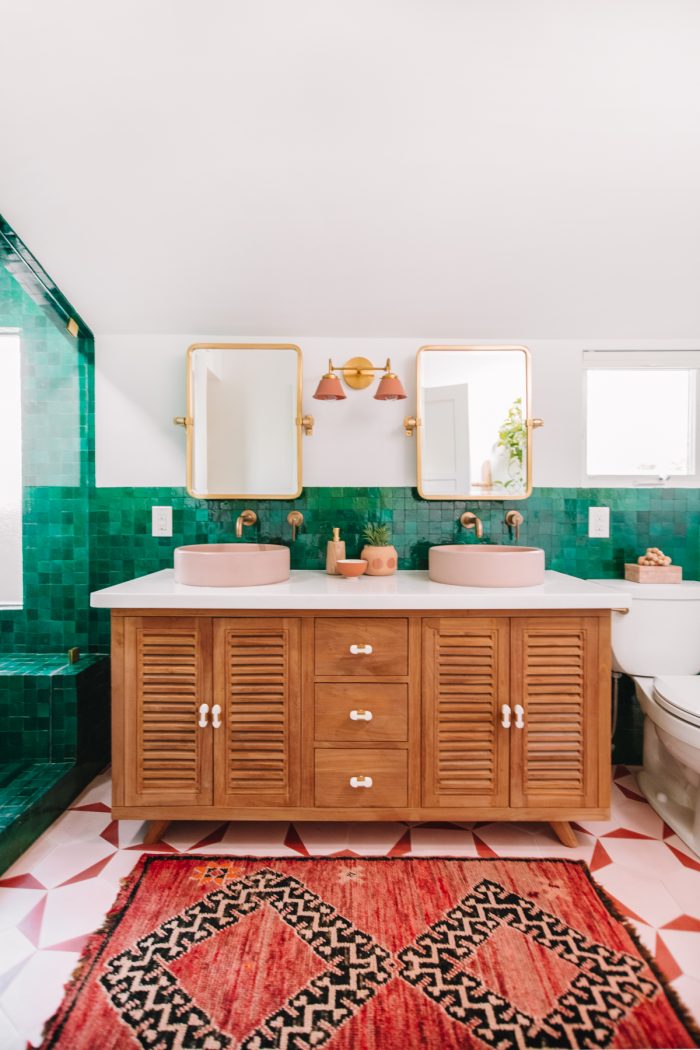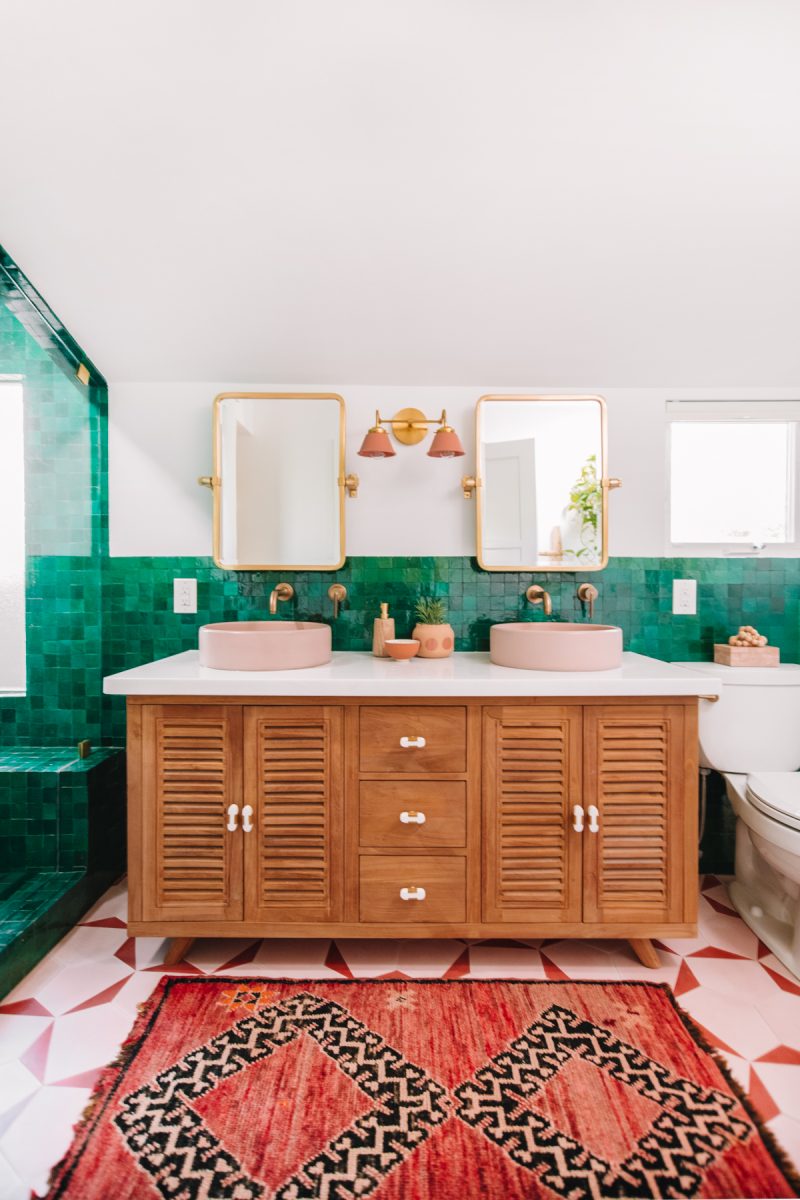 Can I "wash" my Moroccan rug myself? How?
Soukie Modern: For smaller boucherouite style rugs you can wash the in your washing machine on gentle with cold water then dry outside in the sun. Because they are easy to clean you can feel free to use these rugs in areas experiencing high traffic like kitchens and bathrooms. We like this natural unscented fabric wash from New Zealand.
When self-cleaning you want to avoid rapid re-soiling. Rapid re-soiling occurs when rugs are cleaned and a lot of residue is left behind. Whether you clean the rug yourself or a carpet cleaning company comes to your home, not only is the dust and dirt not removed out of the rug, but also a good percent of the shampoo residue (about 20% to 30% at best) will be left in the rug. Similar to leaving shampoo in your hair and not rinsing you're hair thoroughly under fresh water, the shampoo will leave sticky residue and the rug will re-soil (recollect dirt) very rapidly and become sticky.
In-home cleaning is never recommended on any rug, especially larger good quality ones like Moroccan rugs. If you want to clean at home use the best non-corrosive shampoo, place the rug outdoors and use a hose to clean and rinse the rugs multiple times to remove all of the cleaning product.
Shkoon Shop: Here is a quick tip to get rid of a bad smell in your rug: spread dry lavender flowers on half of you rug, fold it, spread flowers again (it's on the back now), roll it, and leave it like this for one day or two, depending on how strong the smell is. Then shake the rug + vacuum and it will smell good!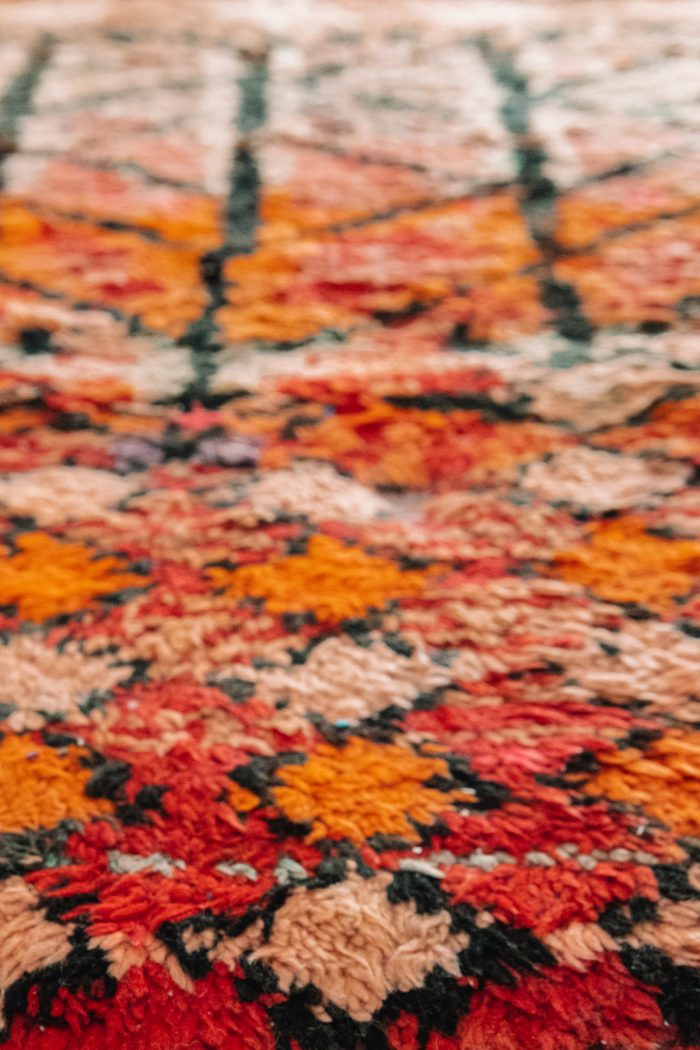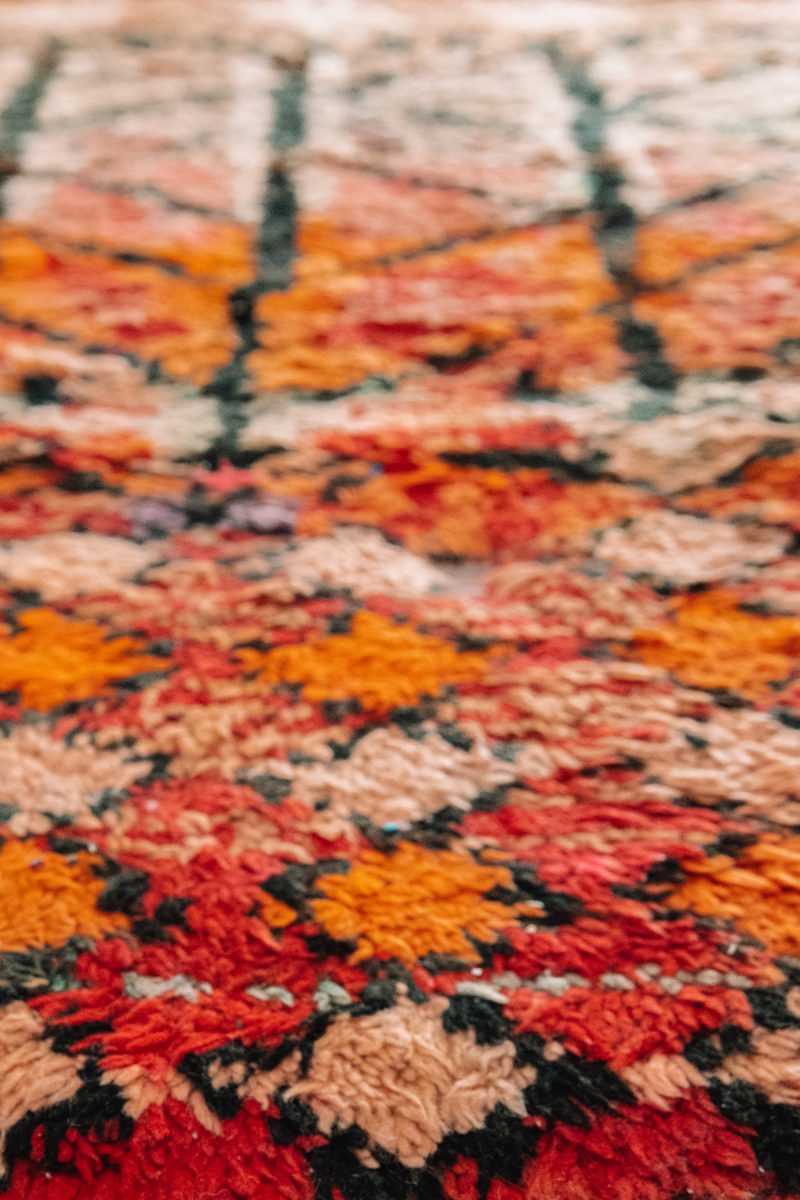 How do I remove small stains or spot clean Moroccan rugs?
Drift Home Collection: If the stain has just occurred, I would start by blotting it with a towel to absorb the spill or wipe off whatever is on the rug. Next, I would try adding a little water and then blot it dry. If the stain is still noticeable, this is where I would create a mixture of water and a touch of a mild detergent (like dish soap) and do a spot test on a small, inconspicuous area of the rug. If the rug appears to be colorfast, I would then try it on the stain. If you still can't get it out, then I would take it to be professionally cleaned.
Lahandira: The best things to do to remove the smell and stains from Moroccan rugs is soap and little bit of bleach, then after 15 min, use soft brush and lot of water and you should leave it in sun, between 2-5 days depending how big the rug.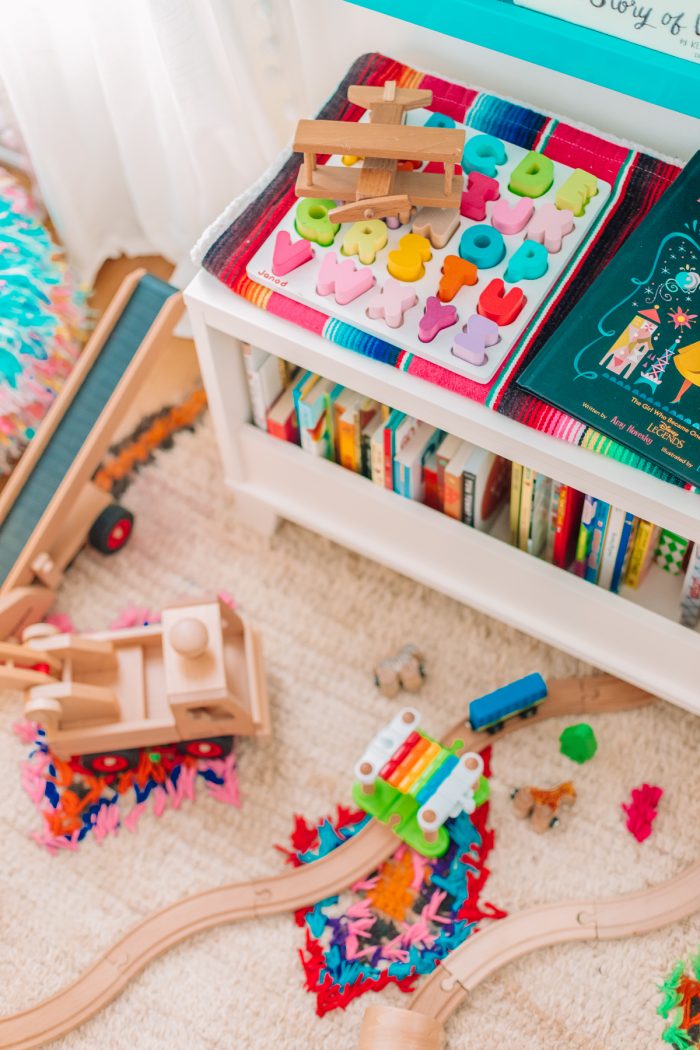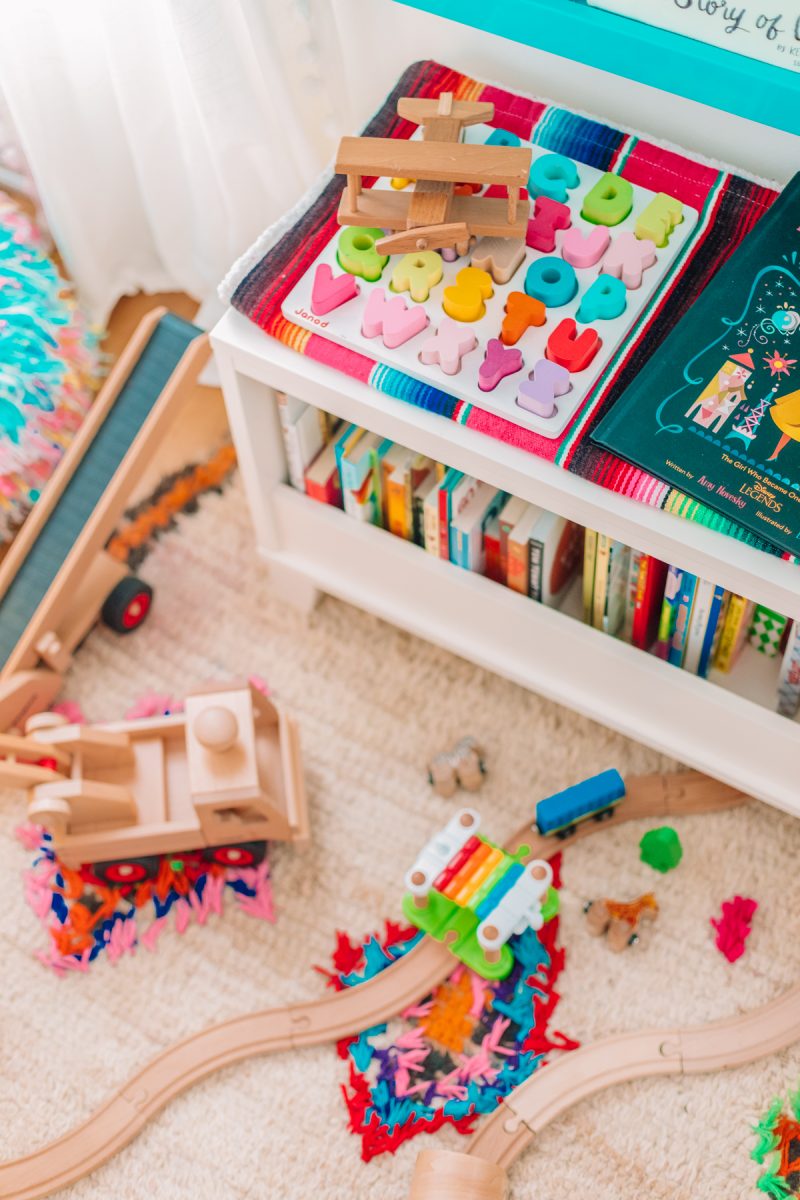 How can I safely remove pet stains from Moroccan rugs?
June & Blue: If your pet has an accident on the rug, it is important to immediately soak up as much as you can, and take it to a professional. A solution of warm water, wool safe detergent and white vinegar can be used if you catch it fast enough, but honestly you don't want to mess around with urine/ammonia stains. Take it in.
Drift Home Collection: A couple years back, I sourced a cream colored vintage Beni Ourain rug for a friend, and when she brought it home, her puppy immediately peed on it. I walked her through a lot of the same steps I talked about above for stain cleaning (first blot it with a towel to remove the urine, try adding some water to dilute it, blot, then use a mild detergent with water, and blot until dry) and she said it came out just fine. If urine stays on the rug for a long time, it can degrade the fibers. I would say if it's a bad accident, has been on there for awhile, has a noticeable odor, or the spot cleaning test isn't working, a professional cleaning is the way to go.
Do Moroccan rugs shed? Is there any way to prevent that?
Drift Home Collection: Shedding can be common with wool rugs, especially if they are newly made. With the older vintage rugs, I have found most don't shed very much, but may produce dust and very small fiber particles over time. It isn't unusual for a new high pile Moroccan rug to shed, and a good quality rug should subside as time goes on. If a rug is shedding, I've brushed it gently with a dog brush dog brush to remove excess fibers.
Lahandira: Yes, it's normal that moroccan rugs shed in beginning but after awhile will not. Vintage rugs don't shed like new ones.
Author's Note: We have eight Moroccan rugs in our home and the only one that sheds is the one that is "contemporary" (or new), none of our vintage ones shed!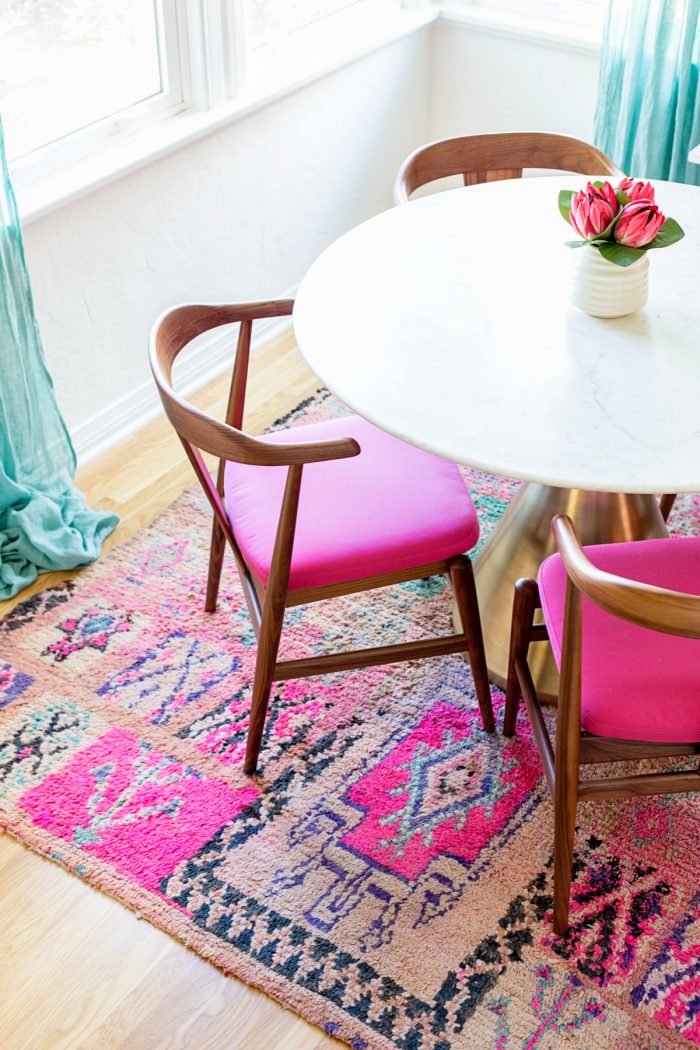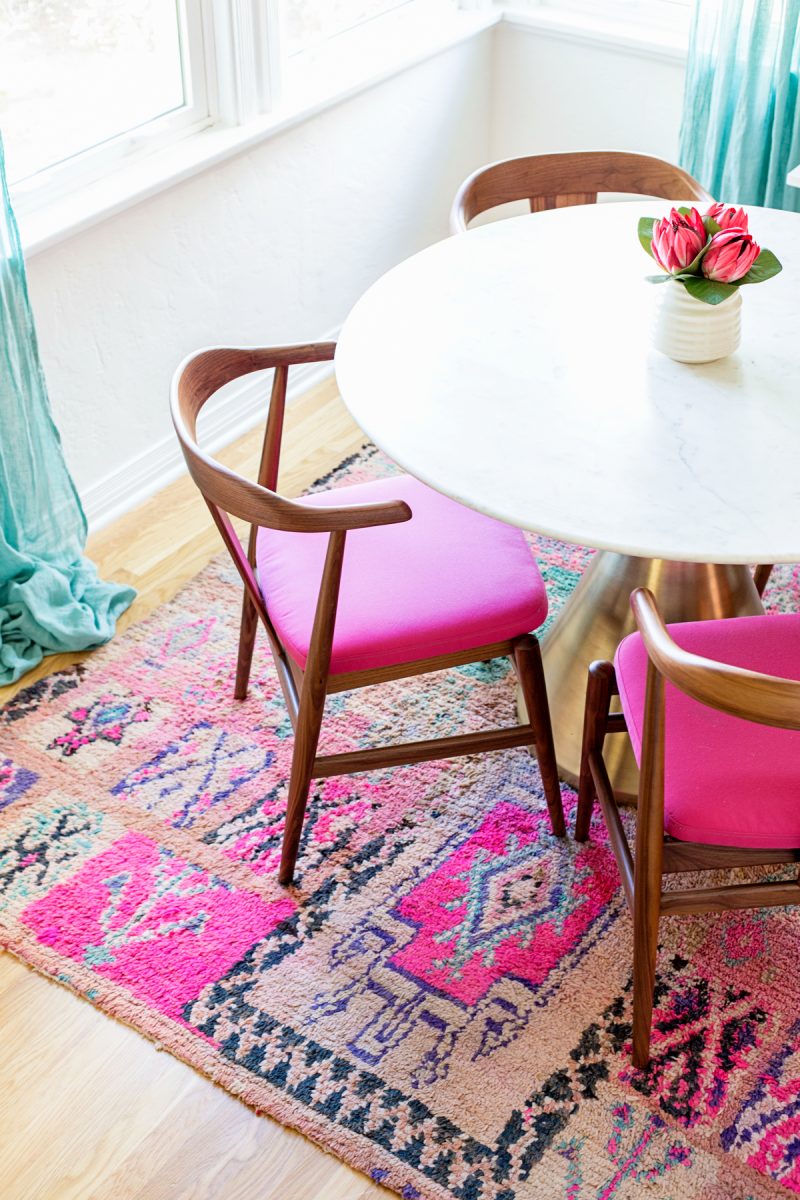 Do the colors on a Moroccan Rug fade or bleed?
Shkoon Shop: If your colorful rug is a real vintage one, colors should not change. Then, as vintage is kind of a trend these days, some moroccan rugs on the market are made to look vintage, being washed with chemicals but original colors still appear deep in the weaving.
When you are about to clean your rug or get it cleaned using water, and can't be sure on how it will turn out, I recommend that you first stamp a very small area of your rug with a white cloth… and see! If there is any doubt, clean it at a professional cleaner.
Lahandira: Most of the original Moroccan rugs are organic dyed, and don't fade and don't bleed. Some new, cheap quality will fade easily and colors bleed after washing.
What is an absolute "No" when it comes to cleaning Moroccan rugs?
Soukie Modern: NEVER take a rug to the dry cleaner. Dry cleaning is a chemically based process that will not only ruin the integrity of the material and color but also often leaves behind a smell that does not go away.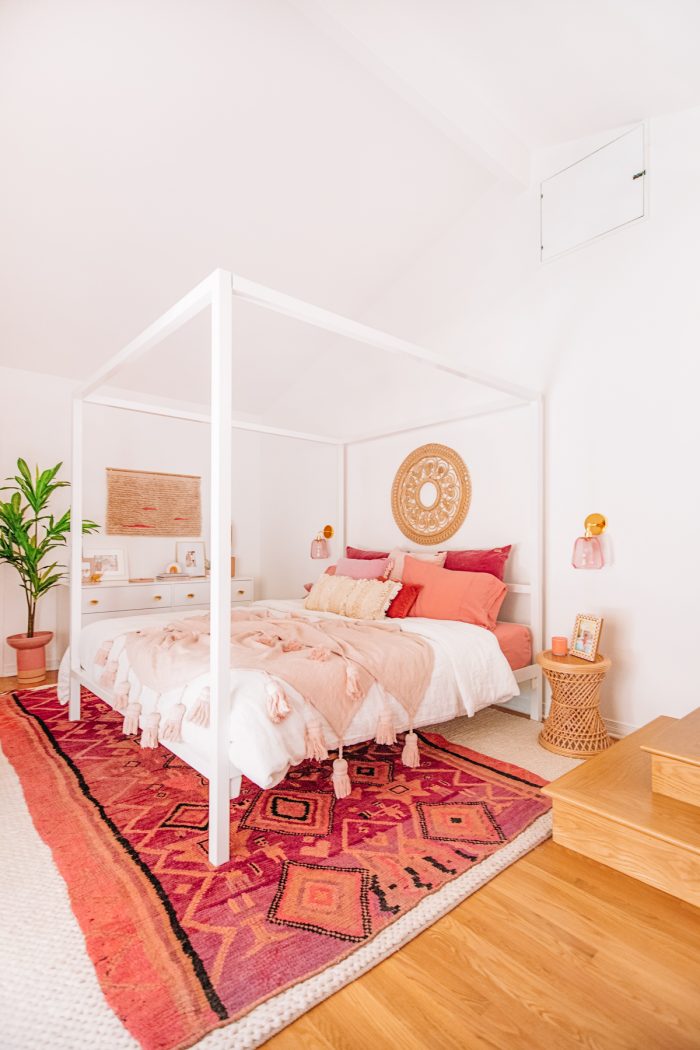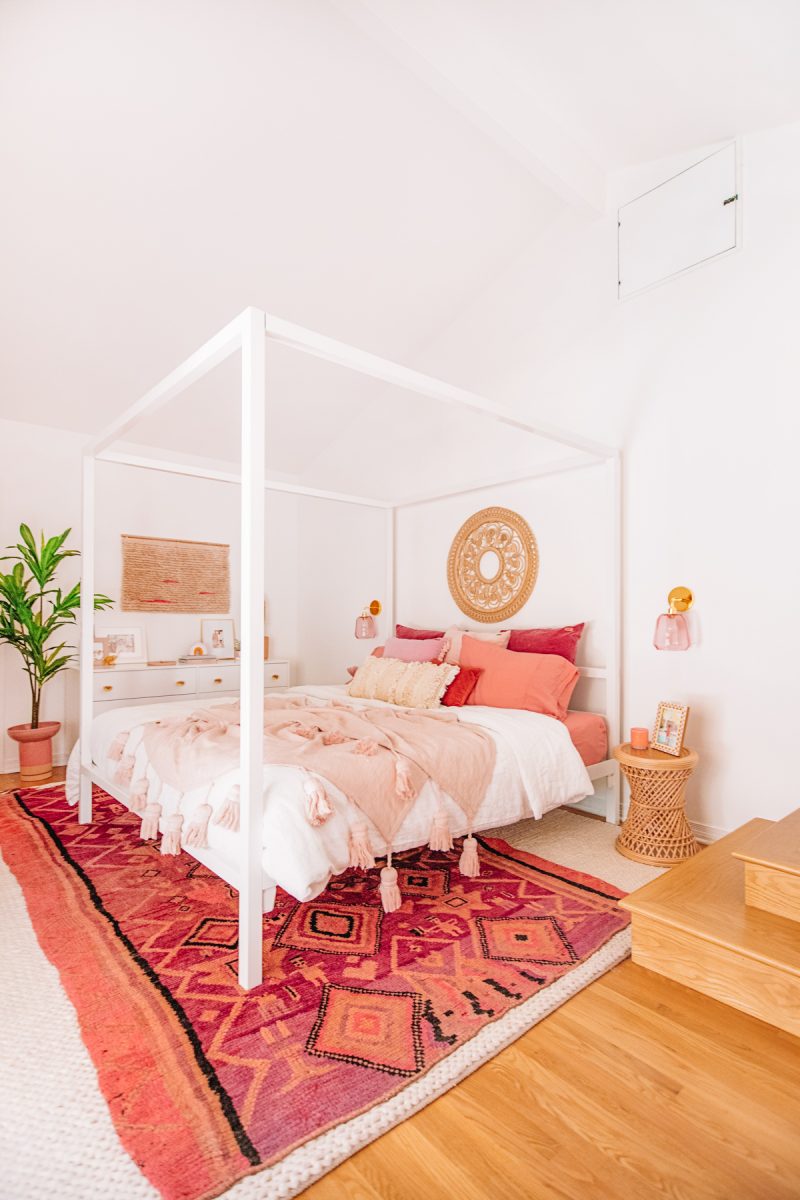 How do I care for a Moroccan rug long-term? What should I know about getting my rug professionally cleaned?
June & Blue: These rugs were made to last, and WILL last a lifetime with basic care. The best thing for your Moroccan rug is to be preventative. Keeping dust and dirt particles out of the wool will prevent the fibers from weakening, which is why it's important to remember to vacuum the back side of your rug from time to time too. It's also never a bad idea to have it cleaned professionally every so often, even if you have no stains. Make sure the cleaner you take it to has experience with Berber rugs, and has the capability/knowledge to thoroughly test dyes before washing. (There are other cleaning methods a professional can use if the dyes in your rug can not be "washed" safely).
Drift Home Collection: Typically I recommend a professional cleaning every 2-5 years depending on use. If the rug is hanging on a wall or in a room that rarely gets used, you may be able to stretch that out longer. It's really important that you protect your investment. When it comes to the actual cleaning professional, I would ask them questions about their experience and process. Moroccan rugs are very unique in their weave and construction, so I would always ask if they've had experience cleaning these types of rugs. Professional rug cleaning can be pricey, so it's important you go with your gut and find someone you are comfortable with.
Also, just a PSA for everyone to please use a rug pad!! It's so important to maximize the life of your rug. I would recommend a felt/rubber combo pad as these can work on any type of flooring.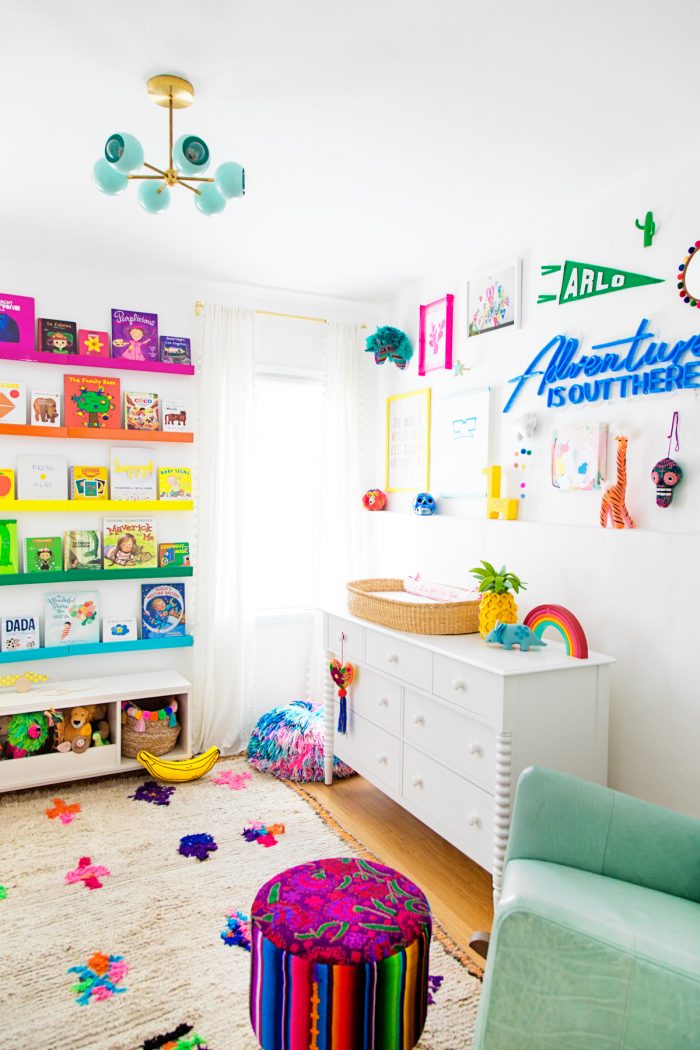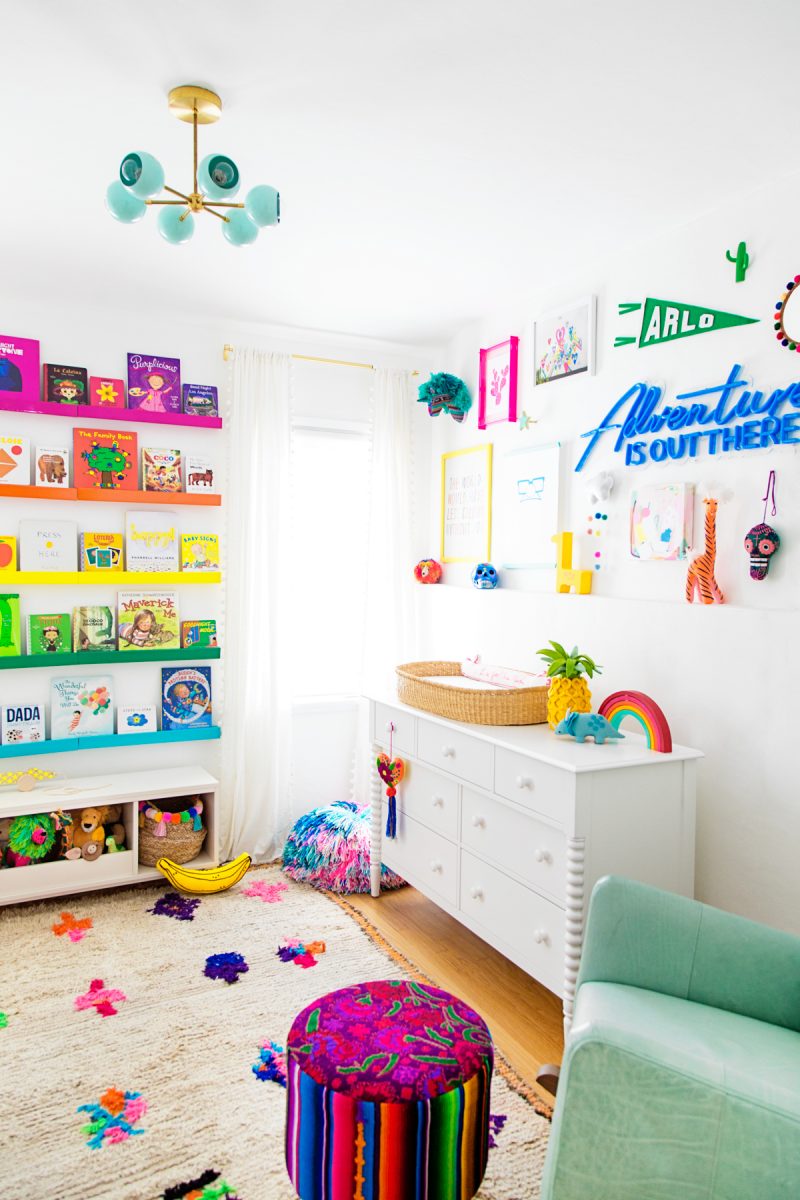 Soukie Modern: We clean all of our larger rugs with Rug Ideas. This family has been in the rug cleaning and restoration business for 3 generations. They use all organic shampoos that do not interfere with the integrity of the natural dyes. Here is a video to highlight their process. If you are local to Southern California, you can mention "Soukie Modern" to receive a discount on your cleaning service.
Lahandira: Moroccan rugs, the more you wash it the more it becomes softer. The energy of the natural wool in moroccan rugs is sun and cleaning. Some of the moroccan rugs need professional cleaning if you don't have space and sun to clean it.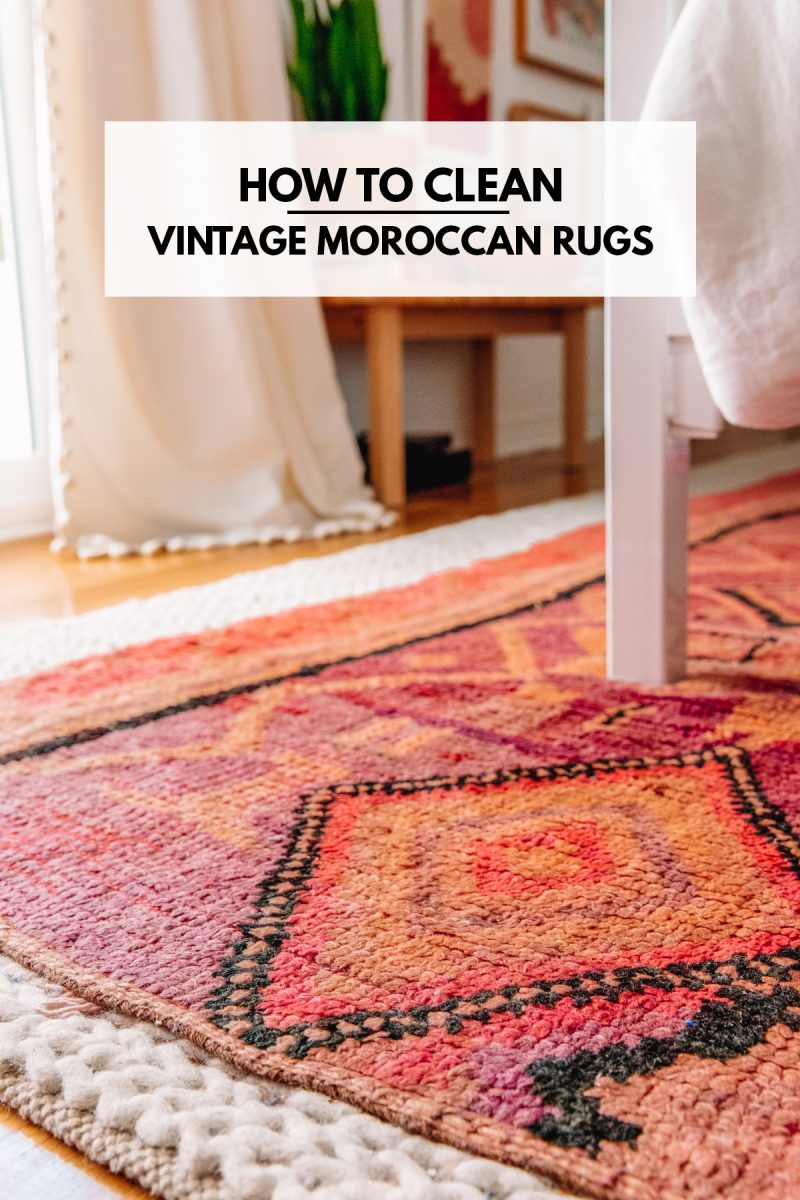 The fear of cleaning Moroccan rugs leads to so many not purchasing one, and I hope the above answers help ease those fears! Purchasing a vintage rug, made of natural materials, is a great sustainable addition to your home and is one that will last, with just a bit more upkeep than other alternatives! Our rugs are some of the most cherished and durable items in our home!
Thank you so much to Taib, Ismail, Nataliya, Becca and Mario for sharing their expertise on this topic! If you're looking for a Moroccan rug for your home, I highly recommend each of their shops. The selection is always changing, but you can follow along with each of their shops on Instagram (linked at the beginning of this paragraph) to stay up to date!
All Photos by Jeff Mindell
Find the sources for items pictured in our home above at the links below:
Main Bedroom | Kids Bathroom
Kitchen | Main Bathroom
Nursery | Dining Room