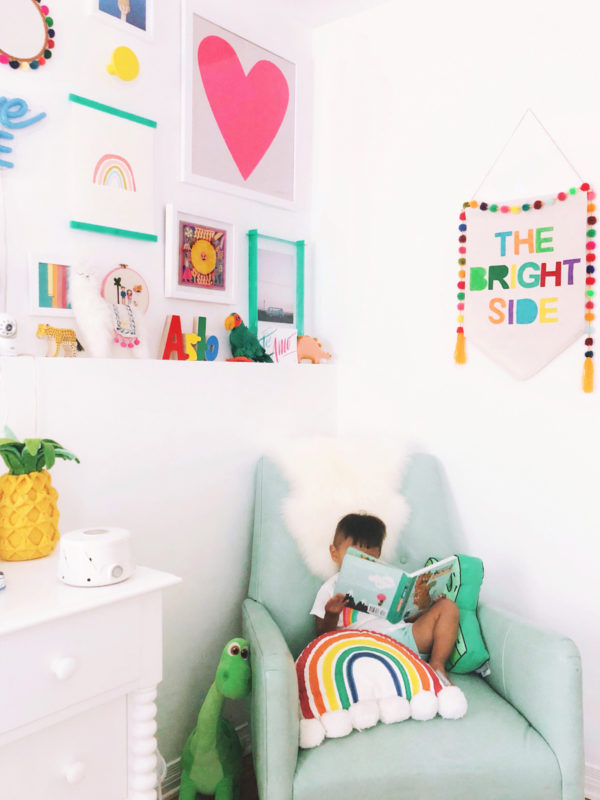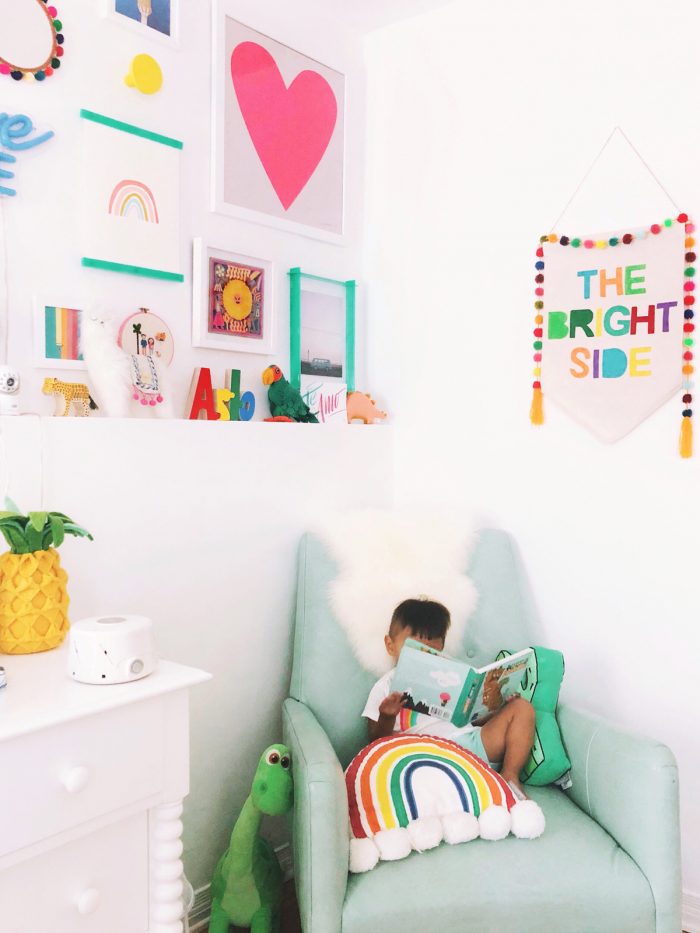 I did a round up of his favorite books at one year but we're always adding new ones so it's time for a second edition! Plus, with the holidays around the corner, these would ALL make great gifts! Arlo actually still loves most of the ones from the last post, but all of the ones below have been in major rotation at our house lately. Before I get to them and why I love them, I wanted to call out an account that Samantha recommended to me that has quickly become one of my favorite and most educational accounts I follow.
It's called @theconsciouskid. I hope you all go follow them right now! (Then come back! LOL!) They are dedicated to sharing resources for "raising critically conscious children" and the information I've learned from them is invaluable! They share a ton of recommendations on books that are written by or that feature people of all races, sexualities and genders. They also bring up really thought provoking topics about how race plays into education, parenting and our children's curriculum and how we can help change that for the better. We have had so many tough and wonderful conversations in our house as a result of things they've posted, which couldn't be more important in the political climate we're currently in.
Alright, now that you're all following them (right, right!?), here's some of our favorite books right now!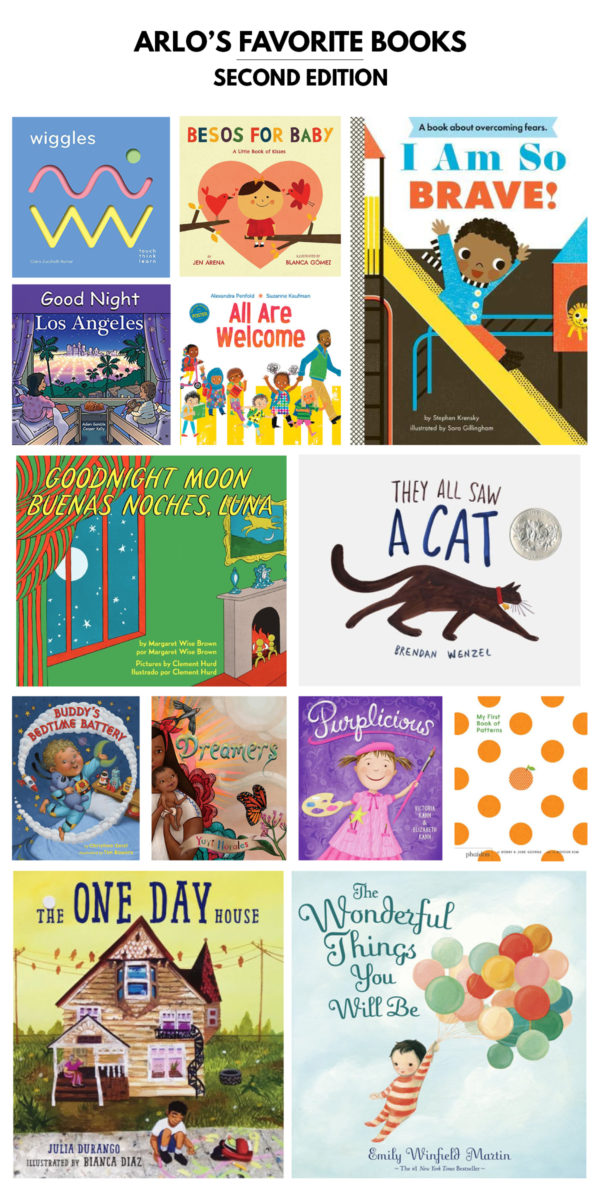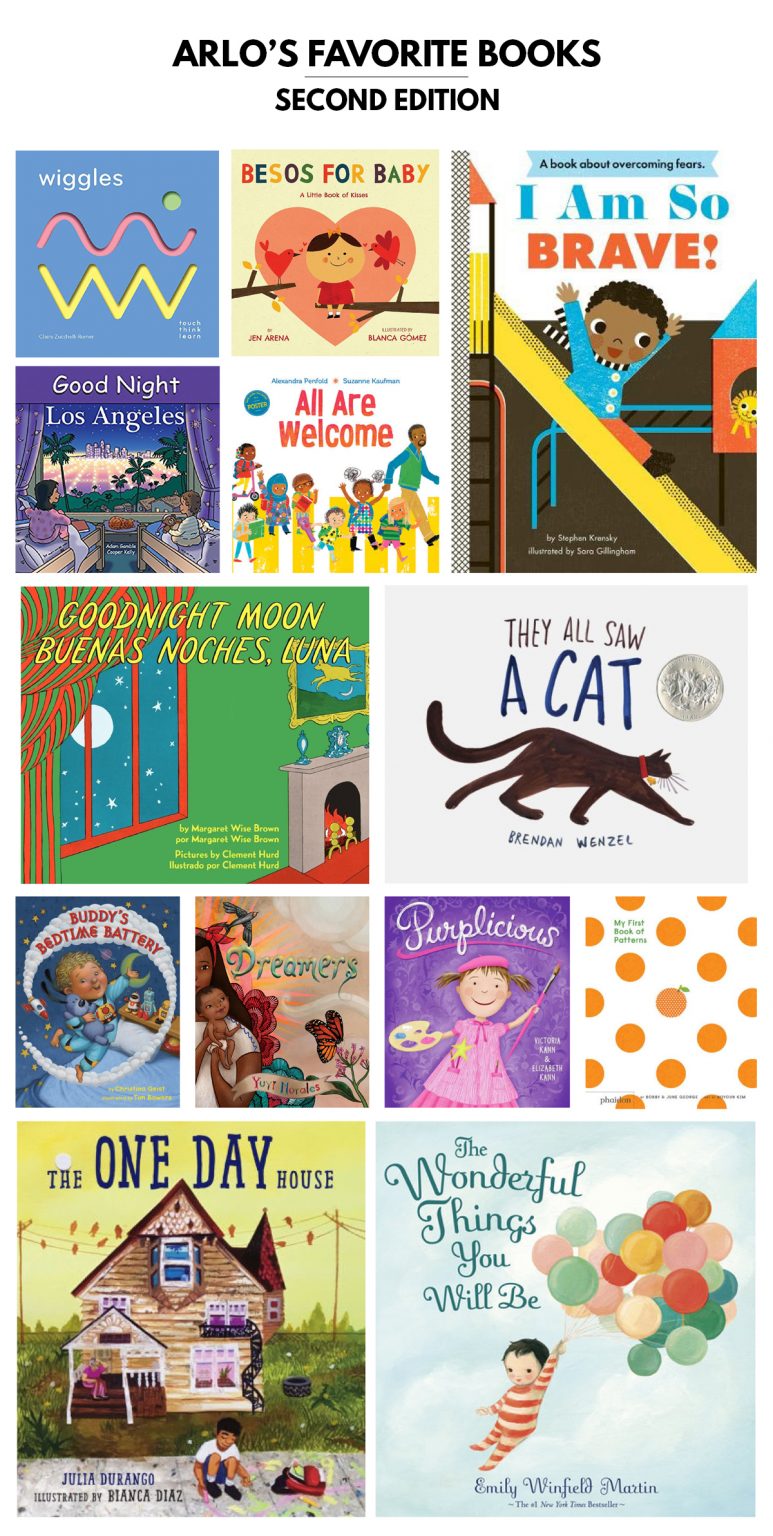 Wiggles by Claire Zucchelli Romer: I love an interactive book and shared this other one in the last round-up. Since then, I stumbled upon Wiggles at a small bookstore when we were traveling and it's SO FUN! It has little cut-outs that you run your finger along as you read each page. It's meant for older kids but I just make fun noises as Arlo and I follow the dots and paths on the pages and he thinks it's hilarious.
Besos For Baby by Jen Arena, Illustrated by Blanca Gomez: Arlo loves giving "besos" so I grabbed this book to add to our bilingual library. It's a great, easy to read board book that teaches some basic Spanish vocabulary!
Good Night Los Angeles by Adam Gamble, Illustrated by Cooper Kelly: This has been a staple at bedtime for a long time. They make all different ones for all different cities! If they make your city, I highly recommend. It's fun to be able to read about the landmarks and industries that your child experiences every day!
All Are Welcome by Alexandra Penfold, Illustrated by Suzanne Kaufman: This is without a doubt Arlo's favorite book we own. Jeff found this one on a trip to the book store. It's all about welcoming people from all religious, races, nationalities and sexualities. It represents SO many cultures and family structures. And he requests to read it at least 3-4 nights a week. (Bonus, it has a fold out page at the end, Arlo's favorite!)
I Am So Brave by Stephen Krensky, Illustrated by Sara Gillingham: I bought this board book when we started swim lessons because Arlo was so scared! It's a quick read and talks about facing and overcoming fears.
Good Night Moon/Buenas Noches, Luna by Margaret Wise Brown, Illustrated by Clement Hurd: This was my favorite book as a kid and our family gifted the bilingual version to us! Arlo loves it! I find getting the classics in both Spanish/English has made it easier for me to understand what I am reading/saying. It makes me so happy that he loves this book as much as I did.
They All Saw A Cat by Brendan Wenzel: This book is all about teaching perspective. It's about how ever person (or animal in this case!) sees the same thing completely differently. Such a great lesson to teach! Arlo is obsessed with cats right now, so he meows the whole time we read it.
Buddy's Bedtime Battery by Christina Geist, Illustrated by Tim Bowers: This is SUCH a fun bedtime read!!!! It's great for teaching different body parts because Buddy has to "turn them off" before he can go to sleep. Arlo loves pointing to his nose, legs, belly button, etc while I say BEEEEEP! It's so fun.
Dreamers by Yuyi Morales: This book tells the immigration story of the author from Mexico to the United States in such a beautiful way. It talks about the challenges and the beauty in the journey she and her young son took and I absolutely love it. She also illustrates a lot of her favorite books within this book which would be so fun for slightly older kids to try and spot their faves too!
Purplicious by Victoria Kann & Elizabeth Kann: This book was passed down to us from my nieces and Arlo is OBSESSED with it. It's the only book he let me read for a good month, and he still selects it quite often. I know this is quite a popular series but for those who aren't familiar, it's all about a girl who loves pink even though all the other kids like the color black now and her journey in learning how to be true to herself, and how powerful pink can be!
My First Book Of Patterns by Bobby and June George, Illustrated by Boyoun Kim: This is a great book for artists and design nerds like me! It talks about all different patterns and what shapes make them. Then it features super colorful illustrations all made with the patterns themselves!
The One Day House by Julia Durango, Illustrated by Bianca Diaz: I think this is my favorite book we read. It's a boy named Wilson who tells everyone he meets all about how he's going to help fix his neighbor Gigi's house one day so she can be safe and happy! And then everyone comes together and does it. UGH IT'S SO GOOD!!! And such a great message for helping others!
The Wonderful Things You Will Be by Emily Winfield Martin: I love that this book talks about all the ways kids can grow up to be GOOD PEOPLE and not just about the careers they might end up in. Things like taking care of the earth, being kind to others, making music and art. Another great message, and another fold-out end page for Arlo's pleasure. He's only ripped it like five times in excitement. Haha!
More Favorite Kids Books