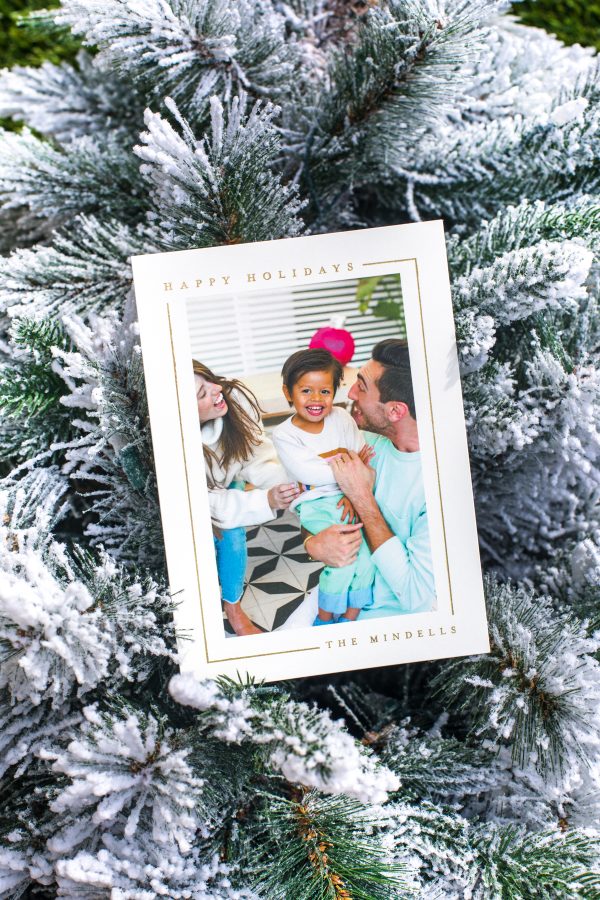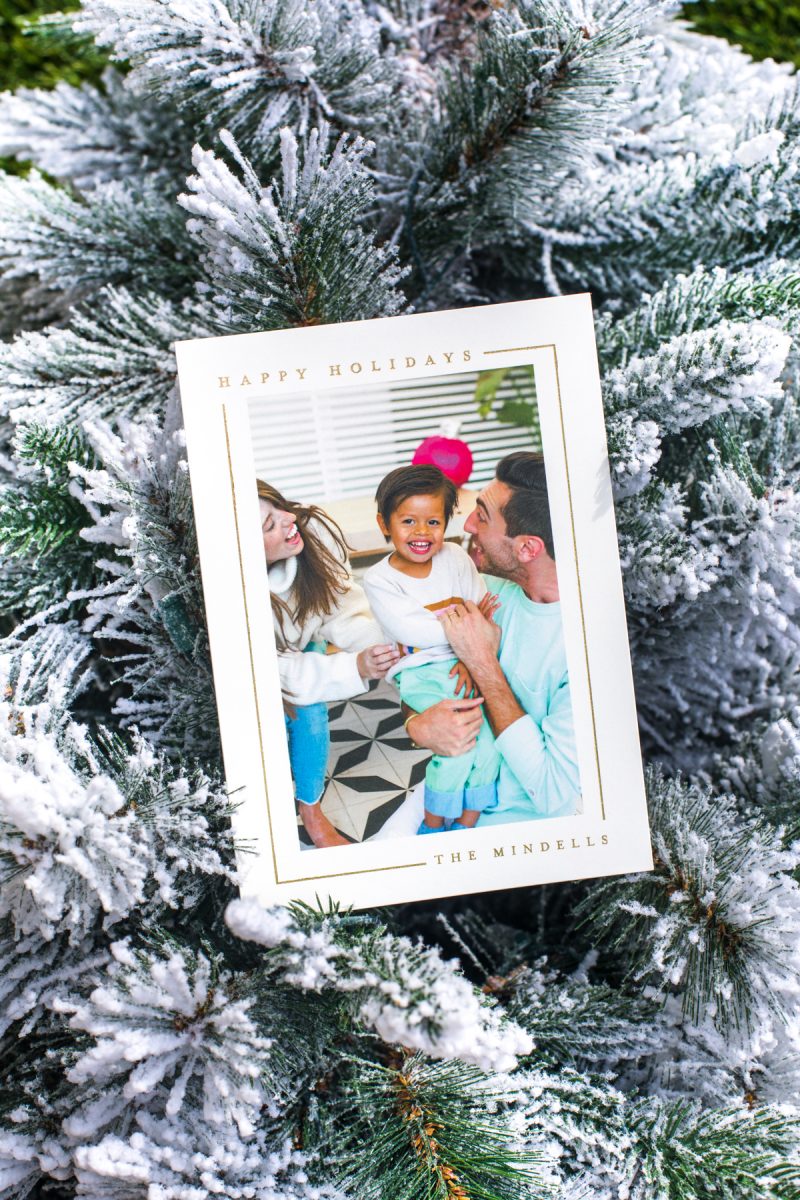 Many of you know this already but if you're new… I just ADORE Christmas cards and always have. I keep them up all year long on our fridge and they make me so happy. This is the first year we've ever done ours this far in advance though and I feel like I deserve a literal award! Haha! Usually we're scrambling at the last minute. 😉
Since Arlo is not super into taking photos right now, we decided to keep it simple and do something in our backyard. We got out my ornament pillows and basically had a giant pillow fight and snapped some pics along the way.
If you're working on your cards, thought I'd share some outtakes from ours as inspo for a low key shoot, plus my top five tips for getting your cards done and out the door!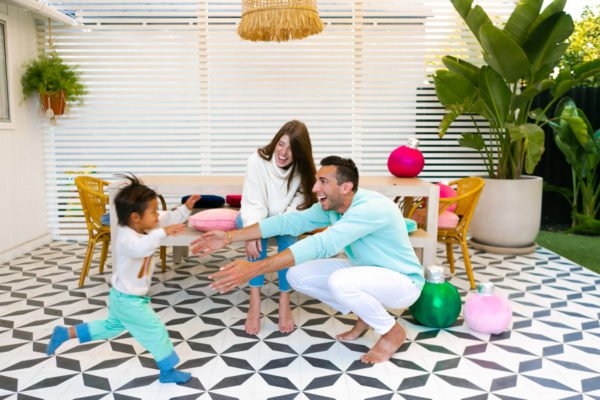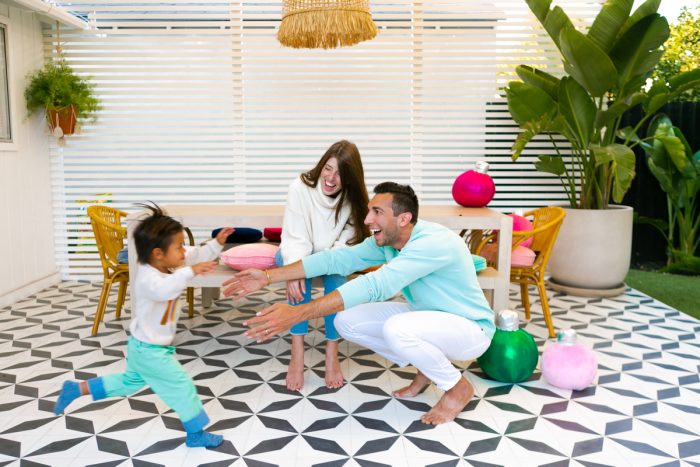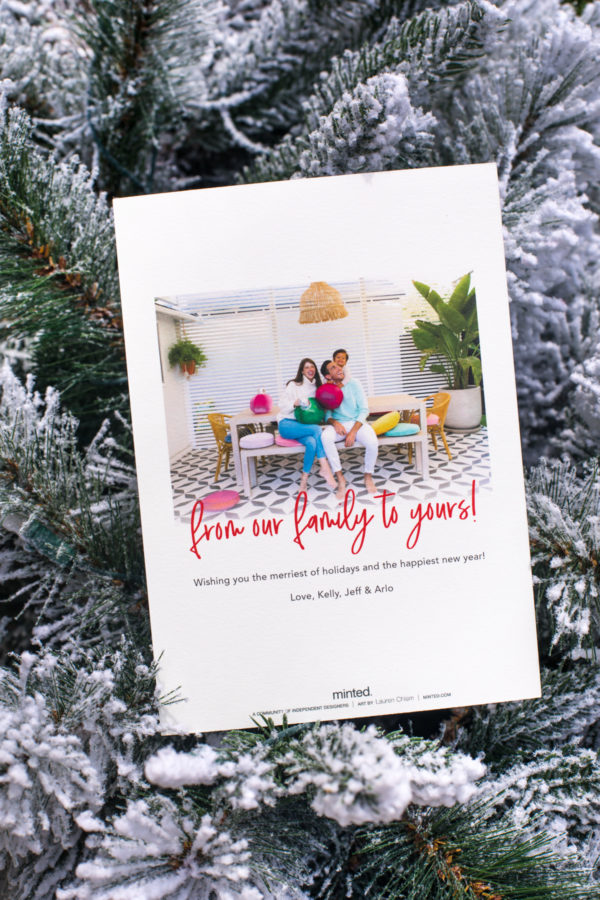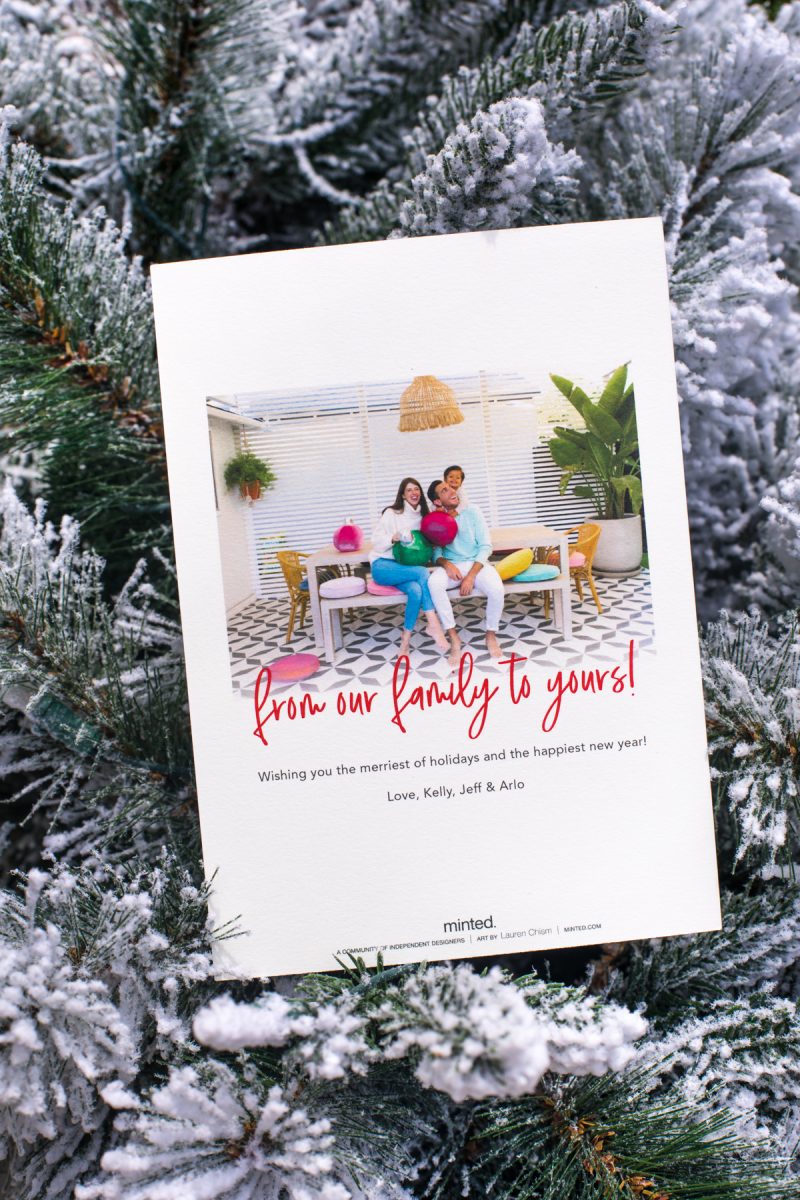 Just like last year, we decided to use Minted for our cards! Have you used them before? I love the variety they have in styles, layouts, etc. and that they work with independent artists to create their designs! We tend to favor the foil-pressed cards because I'm a sucker for the texture the pressed wording gives. Also! They have a recycled paper option that I wanted to point out!!
This is the design we went with this year! Since the tile pattern was super busy, we went with a very simple card to contrast. The gold foil is so pretty in person!!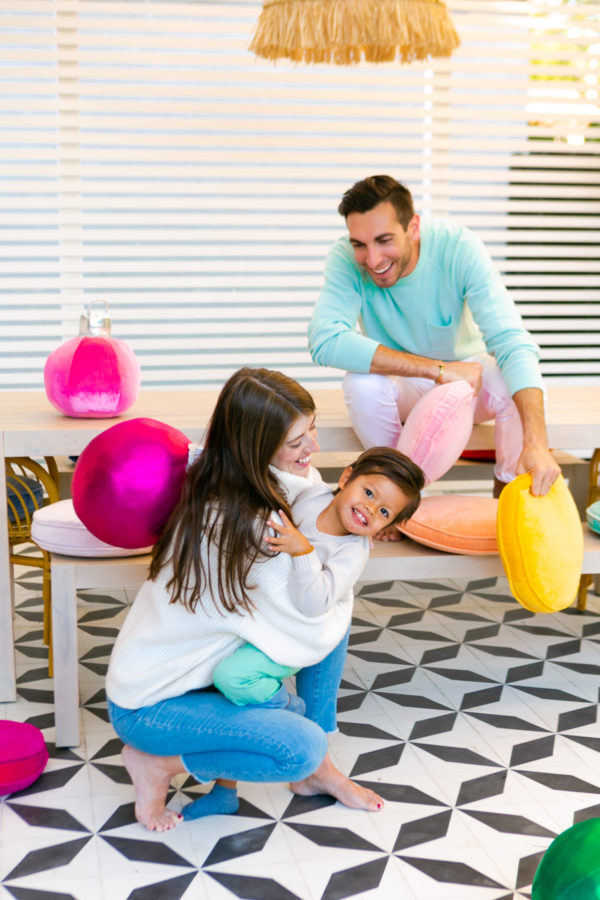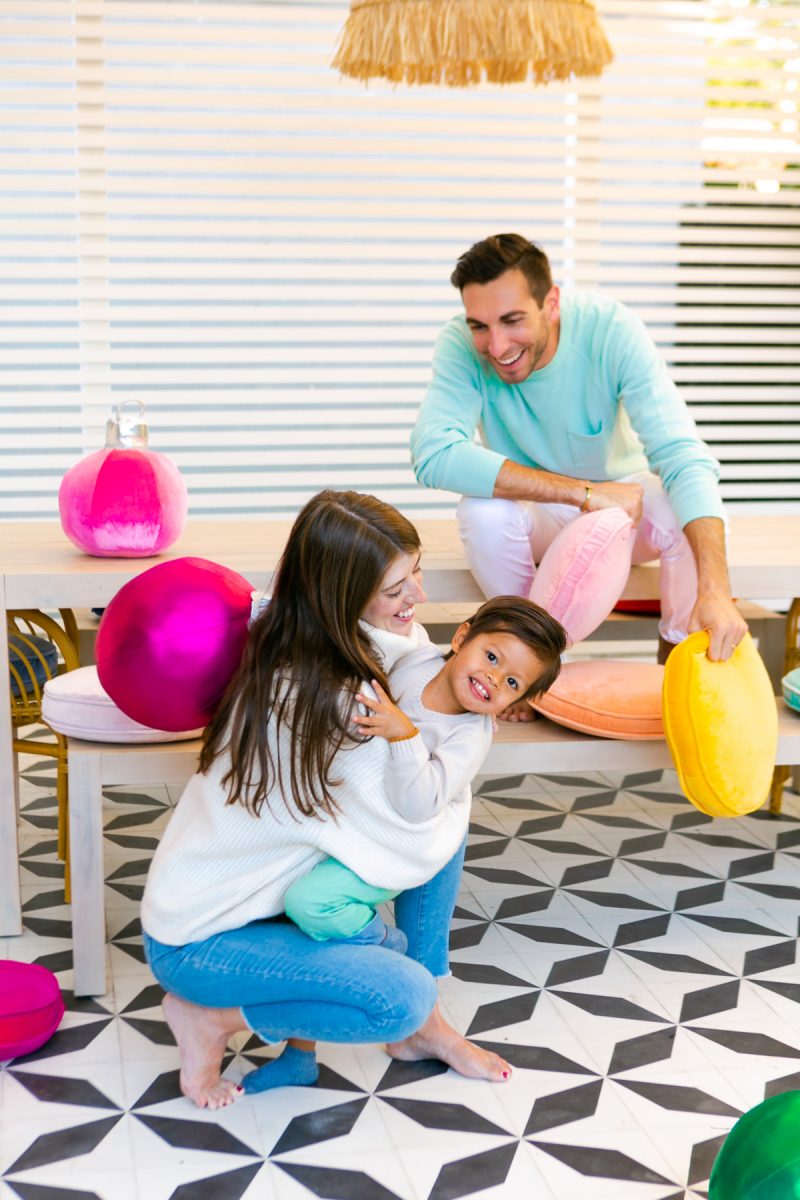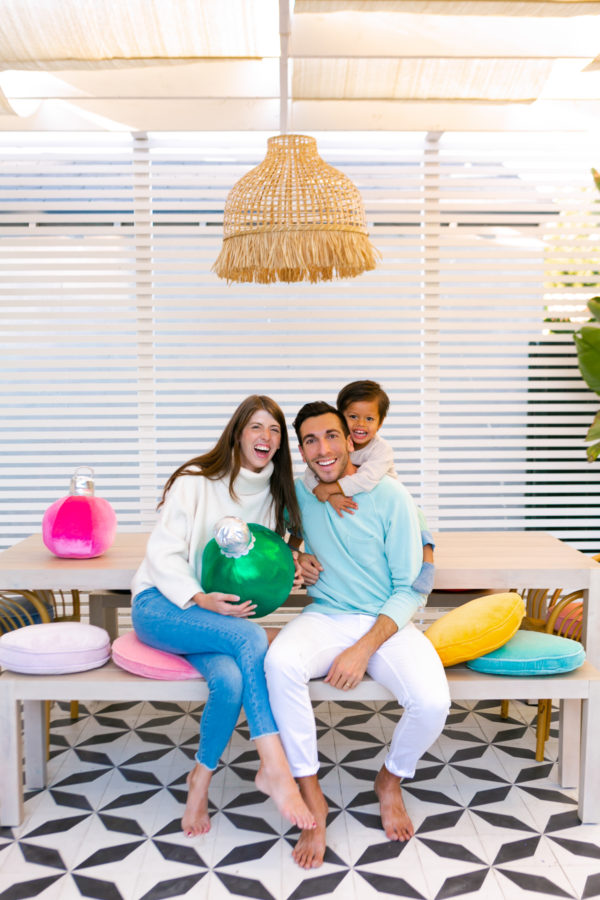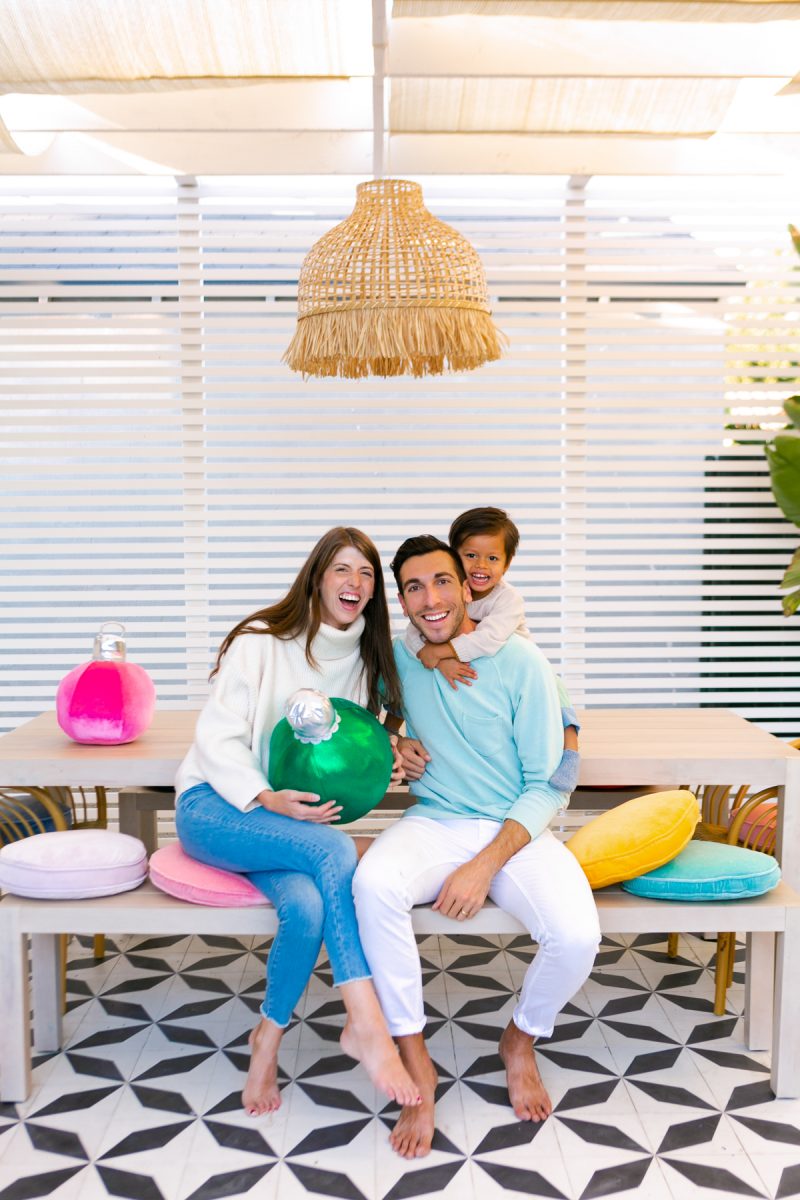 Five Tips for Getting Your Cards DONE!
Use photos you already have! My favorite cards to receive are the ones that have multiple photos of the family throughout the year, it's fun to see a snapshot of their life. We almost did that this year, actually!
But if you want a new pic, and have opinionated kids, go for a low stress photo shoot situation. Yes, a big fancy family photo shoot is great… but not if it's going to be stressful for everyone! Your home, a park, a place where your kids can do their thing and forget that a camera is following them around is perfect. Bribery is always an option, too. What? Who said that? 😉
Shop your closets! Take a look at everyone's clothes and see if there's any color palettes or items that coordinate that you already have. Then fill in the rest if necessary! You don't have to wear holiday colors, you can use a more holiday-centric card design to make any photo feel festive!
Upload your photo while selecting pictures! You can use the "USE MY PHOTO" button on Minted to see your photo on all the different card options! SO helpful in narrowing down your options!
The past two years, we've ordered matching stamps and pre-addressed envelopes to make it really easy to get the cards turned around once they arrive! If budget allows, I highly recommend it!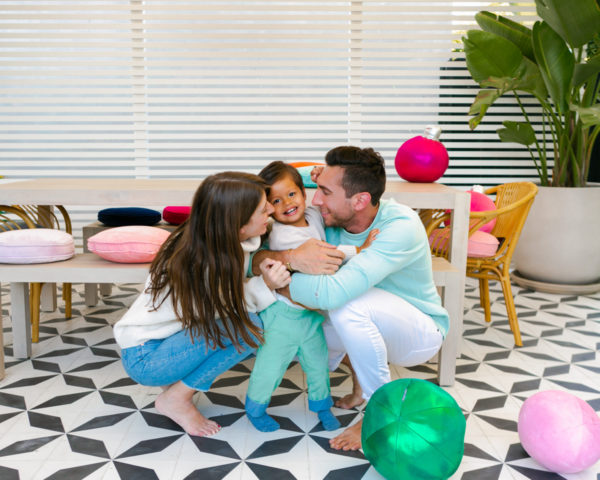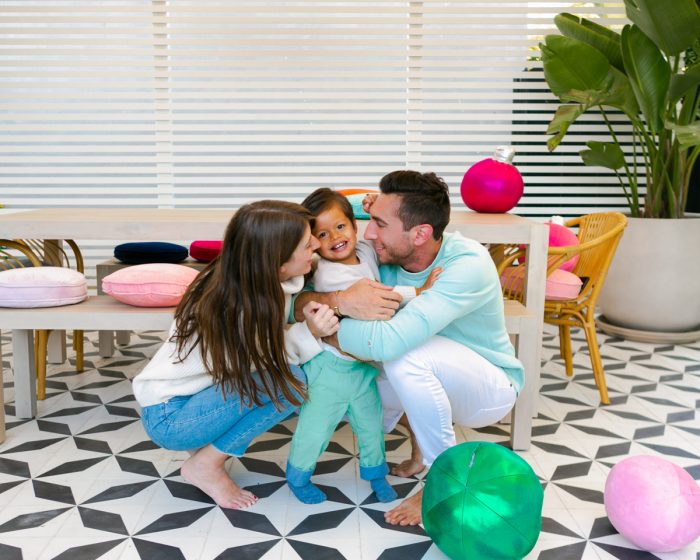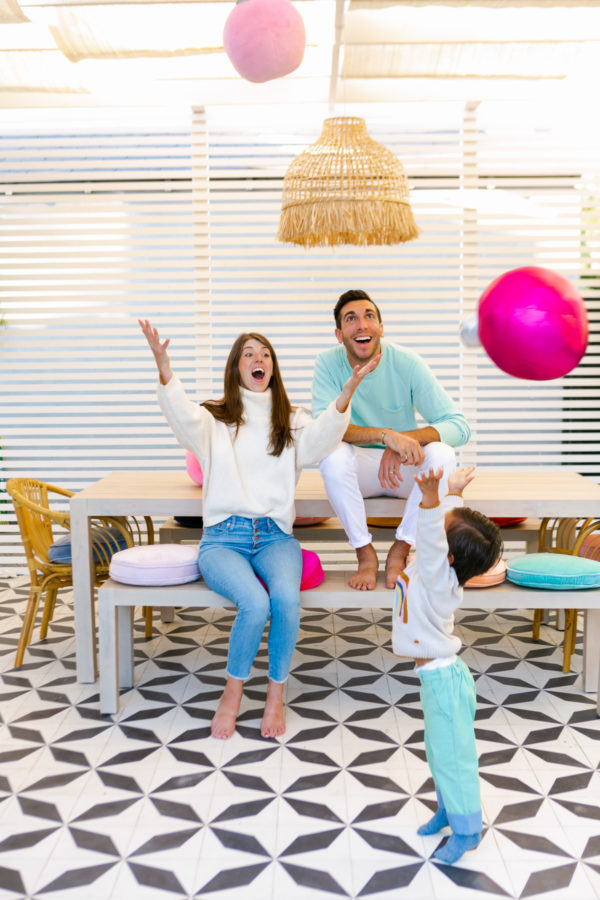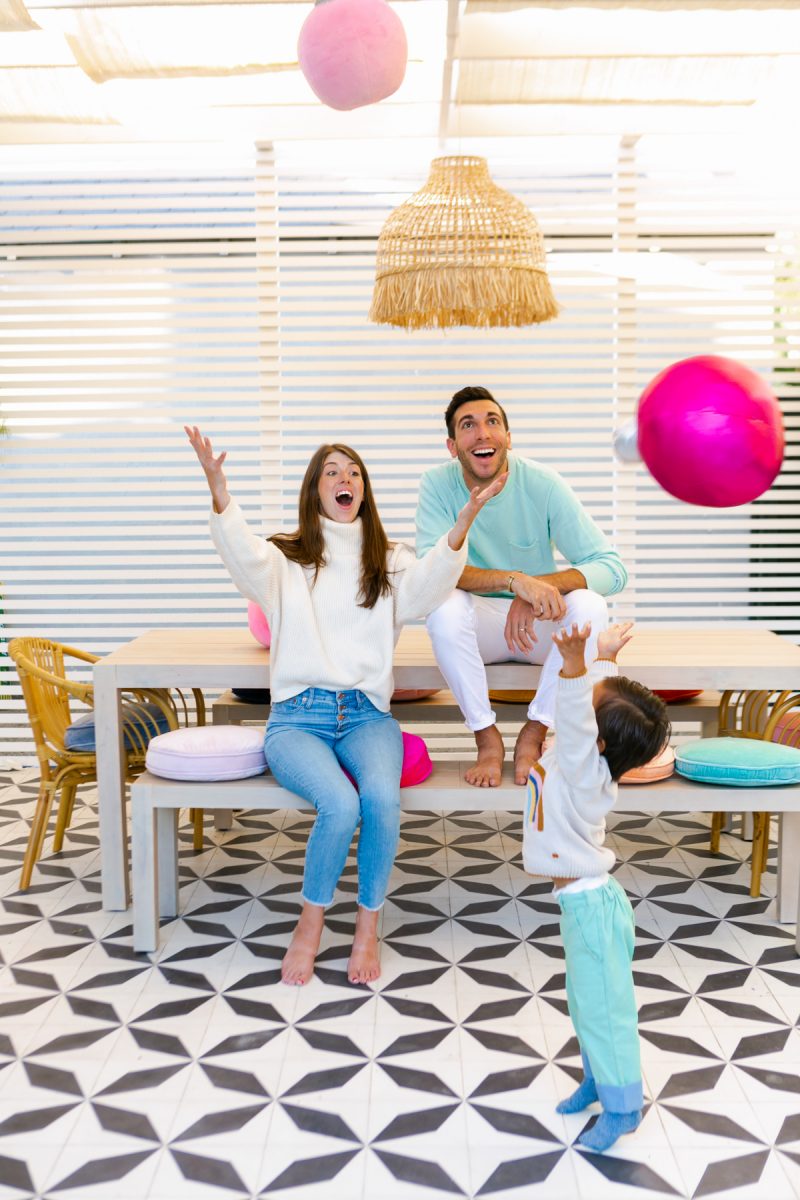 Family Photos by Marie Buck Photography
You can get check out Minted here if you're still looking for yours this year! We have always had such a great experience and are really impressed with the quality. Hope this post gave you a little inspo for getting yours done in a stress-free way!! 'TIS THE SEASON!!!!
This post is sponsored by Minted. All opinions and content are my own, thank you for supporting the partners that support us!