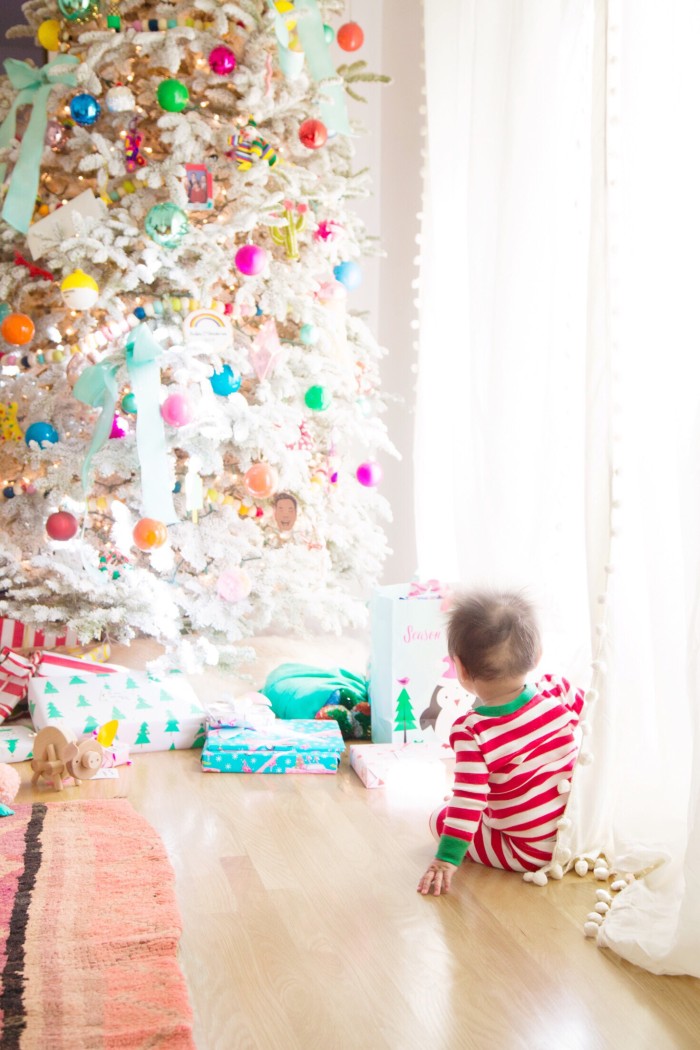 That very first Christmas feels so special and exciting, a time to carry on old traditions and start new ones with your new little family! Today I wanted to share some baby's first Christmas traditions and ideas for those of you who may be looking for ideas of how to make the season even more special.
Since babies are generally more into packaging than gifts at their age (ha!), their first Christmas is a great time to focus more on traditions and memory making. While these ideas do involve tangible items, most of them can by DIY'd or purchased second hand so you can partake in them on most budgets!
Make A Handprint Ornament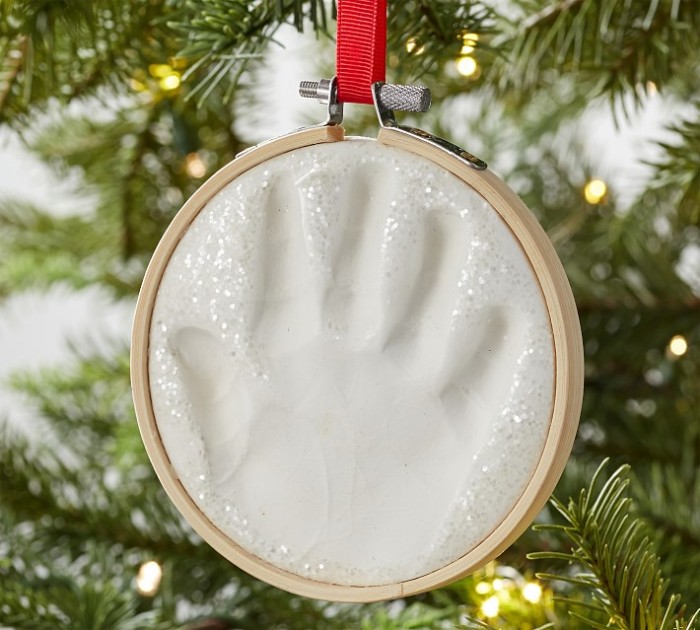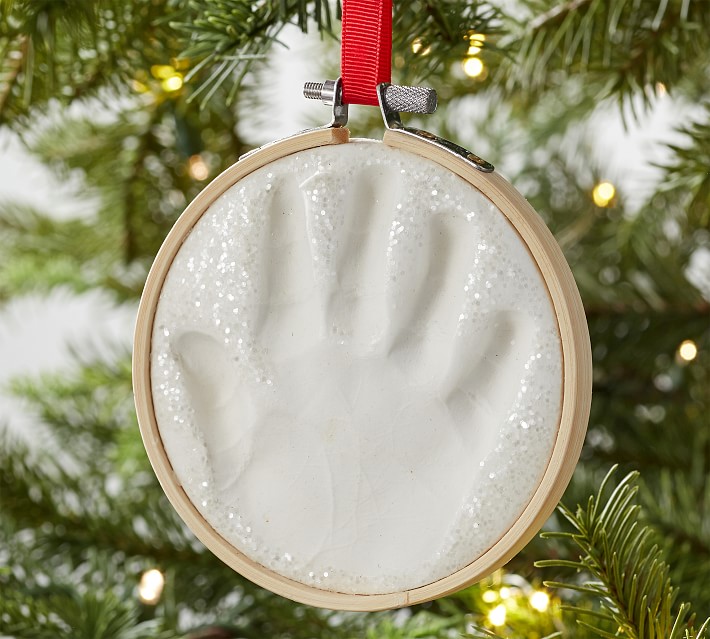 A handprint ornament is a staple tradition for baby's first Christmas, and for good reason. It truly is SO fun to look back at their tiny hand over the years!
Into craft projects? Make yours using air dry clay! Roll out the clay, press their hand into the clay while wet. Use a circle cooke cutter to cut around it and a dowel or pencil to poke a hole for stringing later. Let dry according to package instructions. Tie with a ribbon! Using terra cotta clay is a fun, unique take on this tradition, too!
Rather buy a kit? This is a really cute handprint ornament kit to buy, complete with clay, hoop for hanging and instructions!
Start an Ornament Collection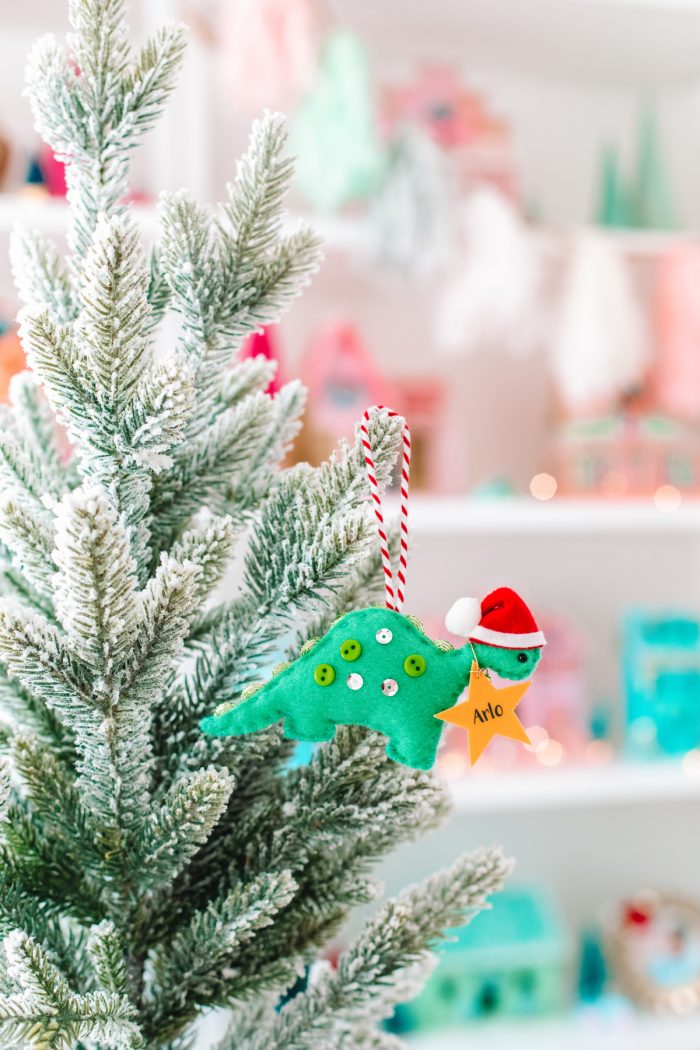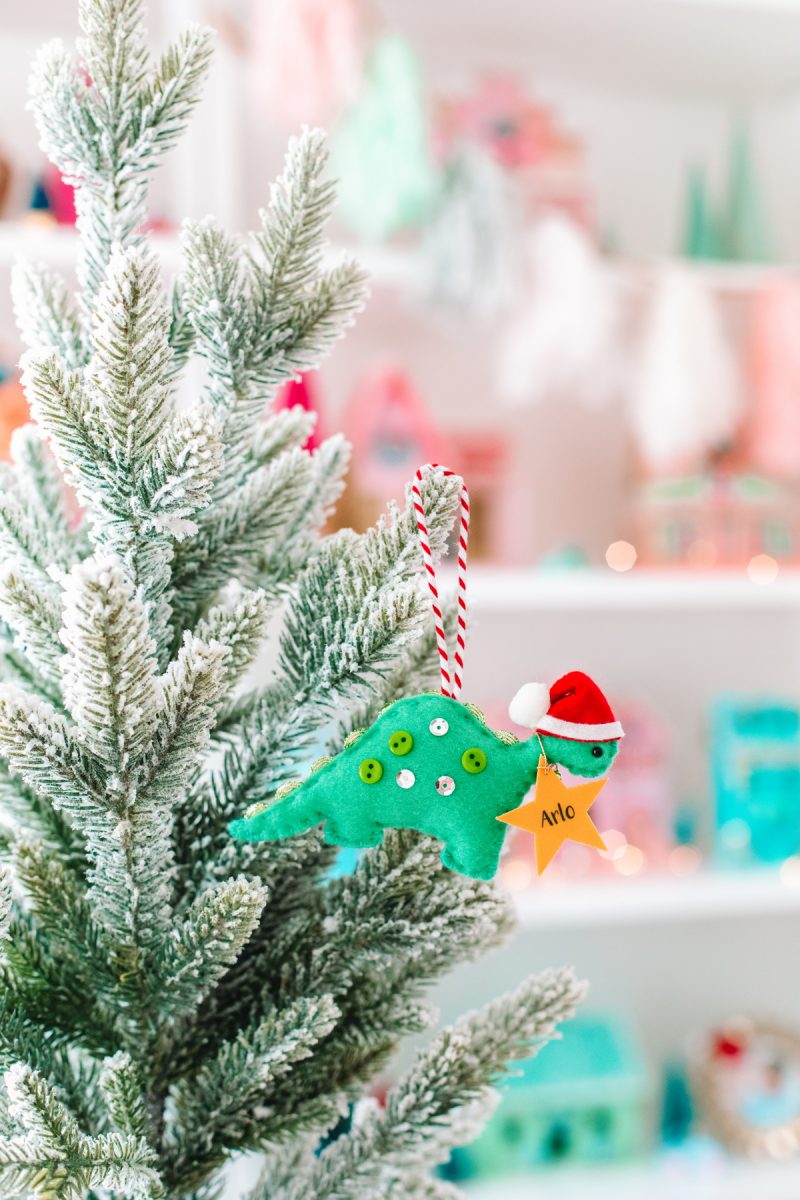 Start building your little one their very own ornament collection! We buy an ornament for our son each year based on something he loved or that feels representative of a memory that year. For their first Christmas though, consider an ornament inspired by their name's meaning, their heritage or their birth month.
I know none of us parents want to think bout this yet, but they can bring this collection with them to decorate their own tree some day. Cue the sobbing!
Write a Note in a Christmas Book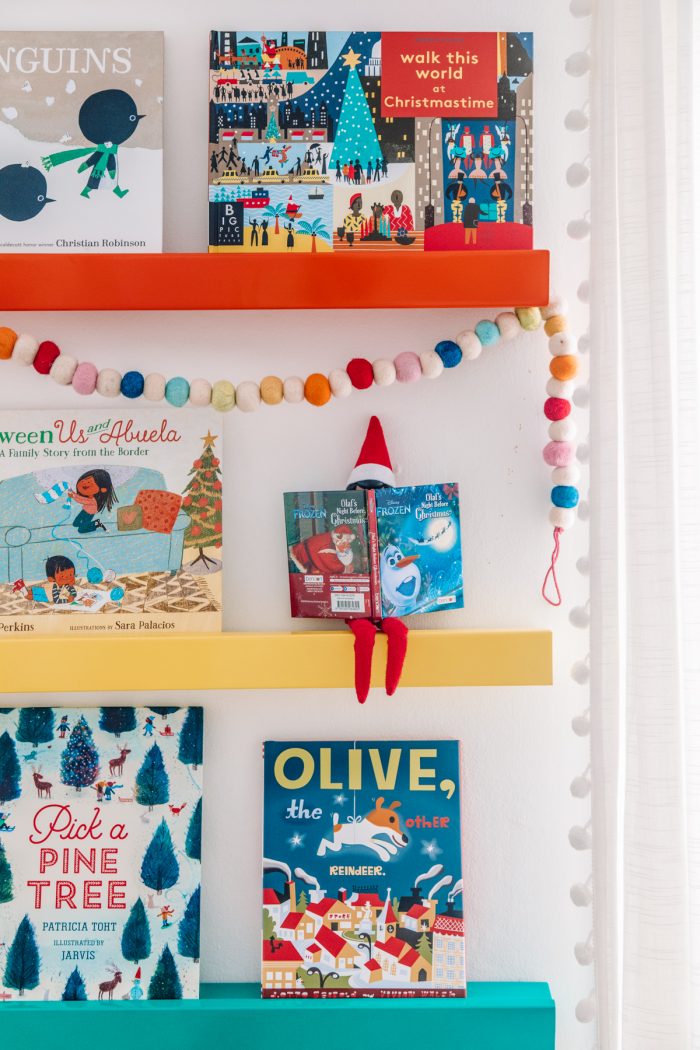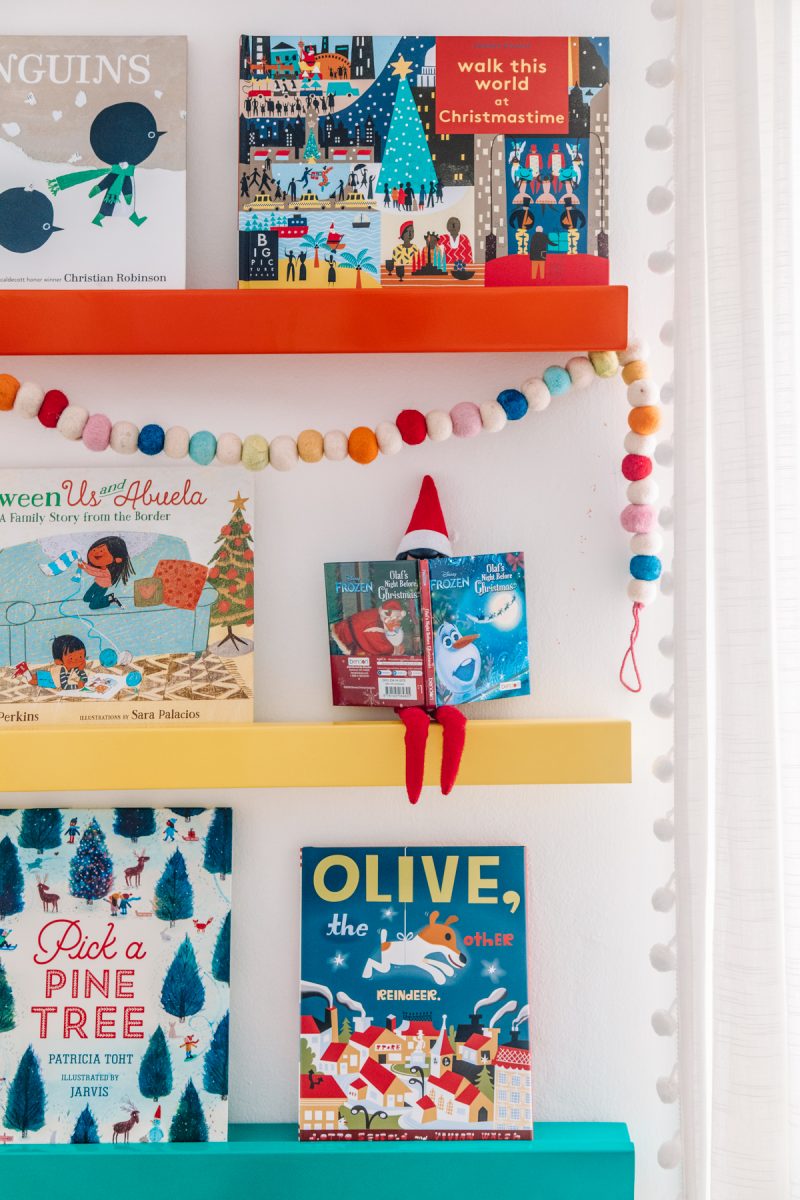 This is such a special tradition to do every year or just for their very first Christmas. Buy a Christmas book, could be a classic you loved as a kid or something new, and write them a note inside. Talk about their first holiday season, their first year, their birth story, any funny or memorable moments as you learned to be a parent, anything you'd like.
We have continued this tradition each year and our son loves hearing the notes we wrote him each year!
You can find our favorite Christmas books here.
Matching Family Pajamas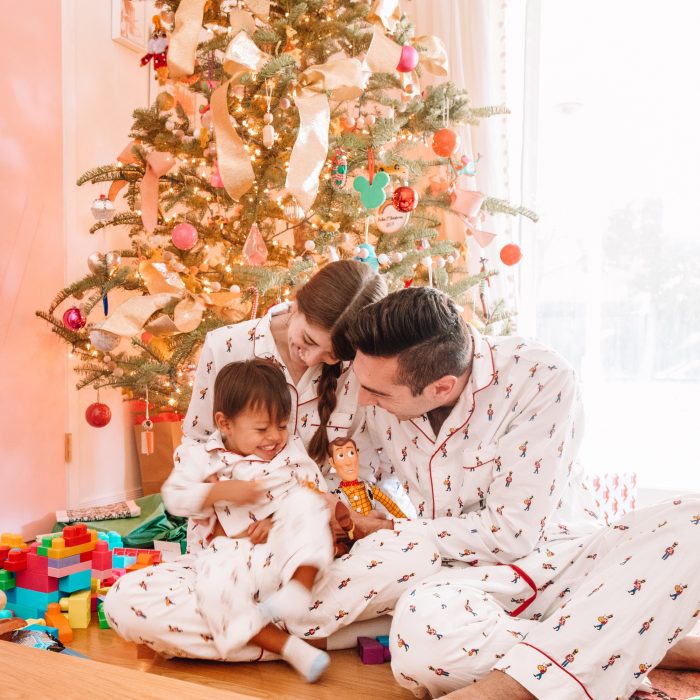 I'll never tire of matching family pajamas! Most come with options for baby, too!
You can purchase one pair to wear year after year (go with a long-standing company that's likely to have the same pattern for future ages and children!) or purchase a new pair ever year. They make for the cutest Christmas morning photos, too!
Find some cute Christmas pajamas for kids, babies and families here!
I'm saving all of ours to create a quilt with them someday.
Make a Hospital Keepsake, in an Ornament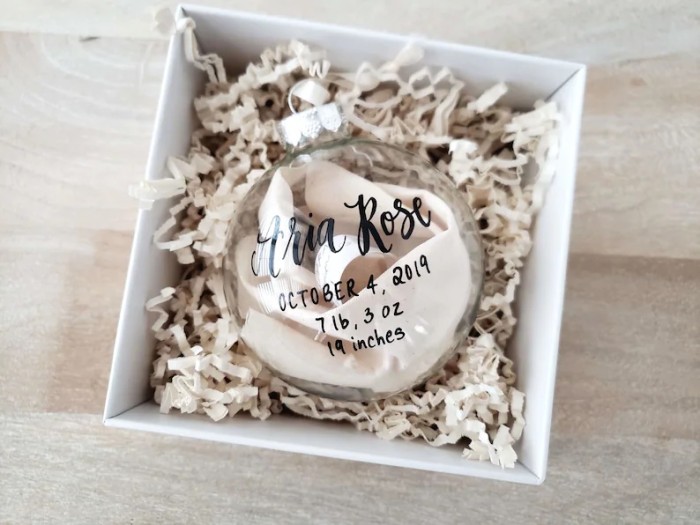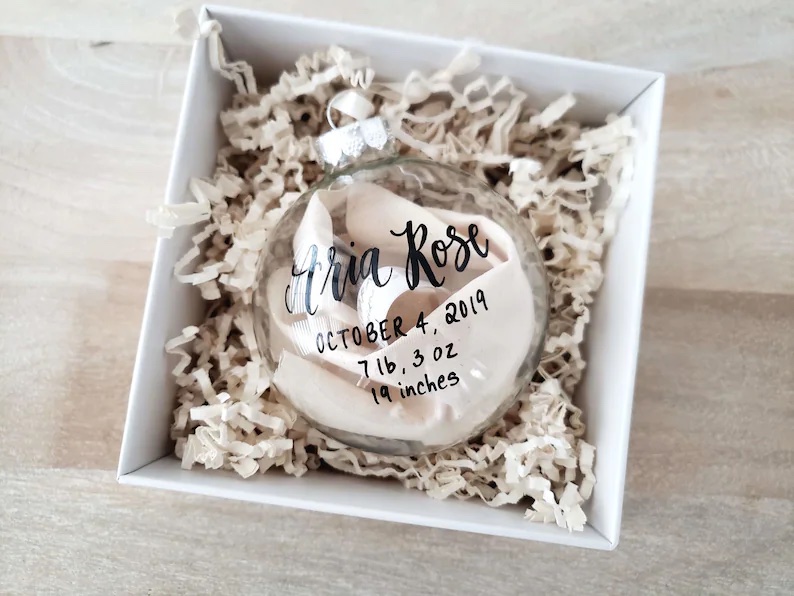 A few people have shared variations of this idea with me that they've made for friends over the years and it's such a beautiful heirloom: Commemorate baby's arrival into the world with a keepsake ornament! Here are a few ideas for what to include inside a clear bulb ornament:
Baby's hospital bracelet
The booties or hat they wore in the hospital
A piece of ribbon cut to their length at birth
Their name, year, weight and/or birth place written on the outside or on a paper placed inside the ornament
You can purchase the keepsake ornament above here!
Order a Baby's First Christmas Ornament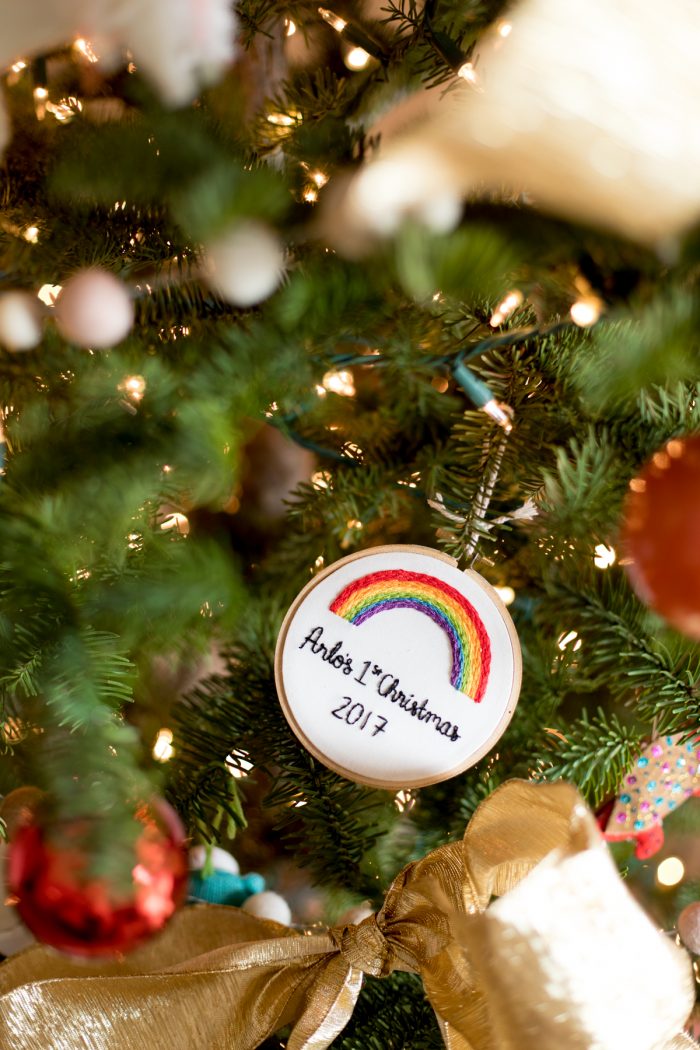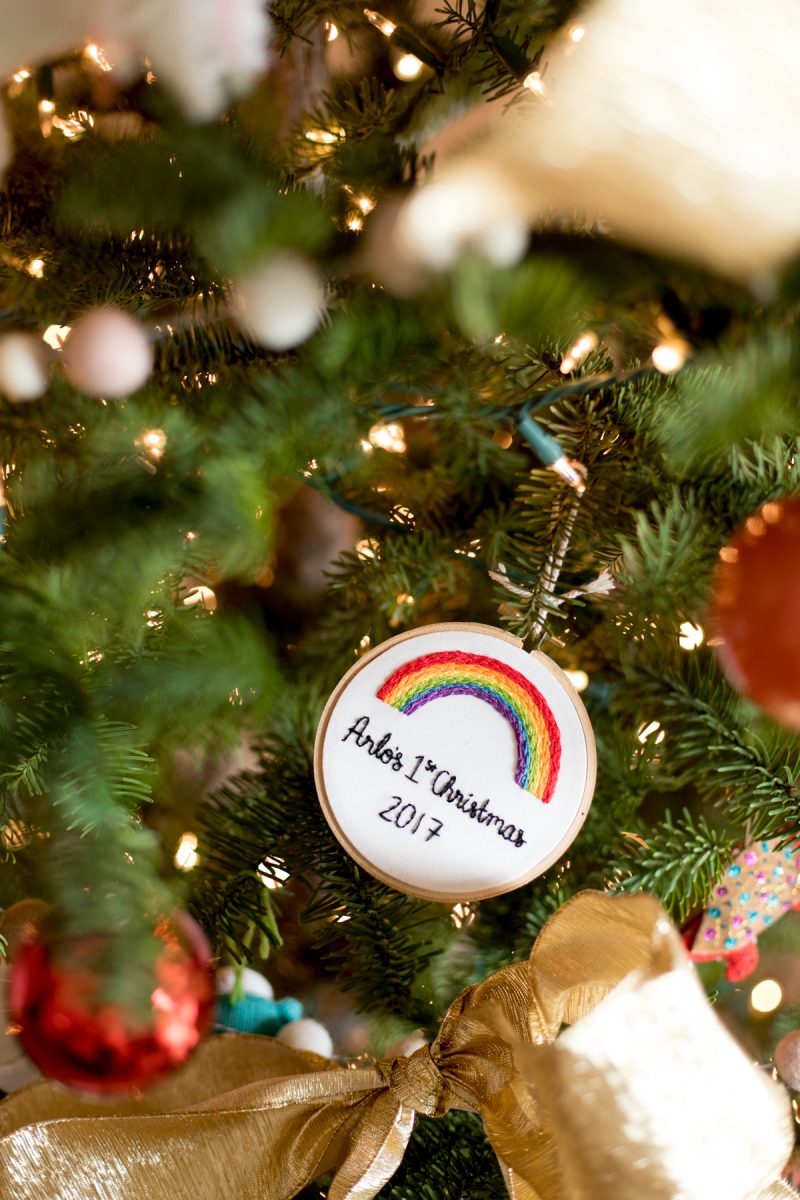 Everyone loves a baby's first Christmas ornament… when it's cute! These can be hard to find to fit everyone's style, but they are such a special keepsake. Below I've found a few that I love:
Buy or Make Their Childhood Stocking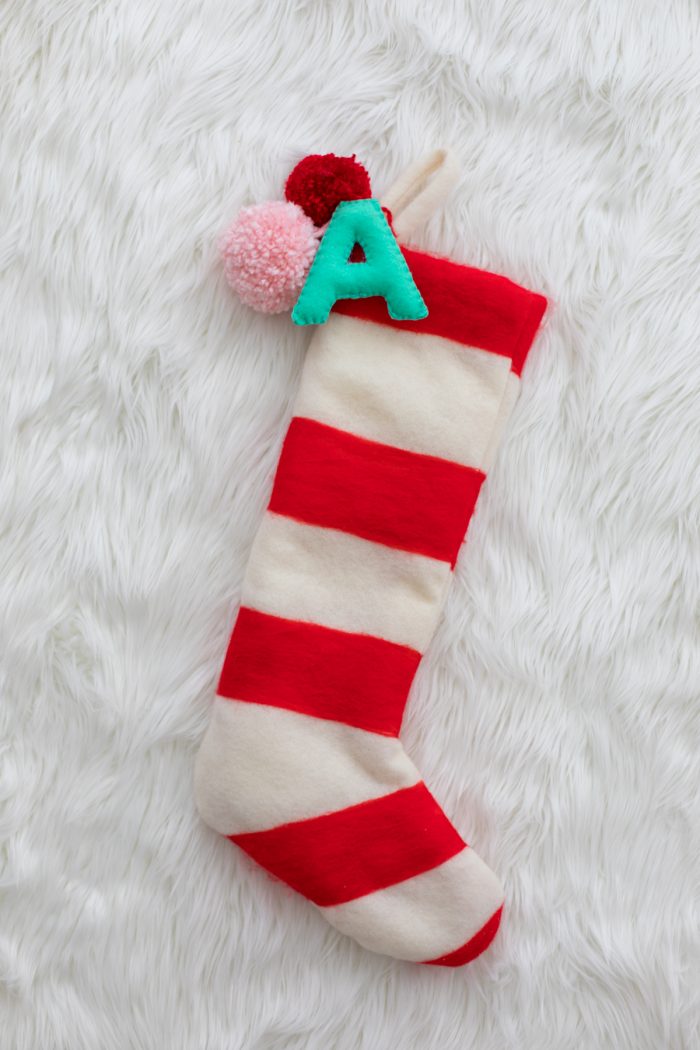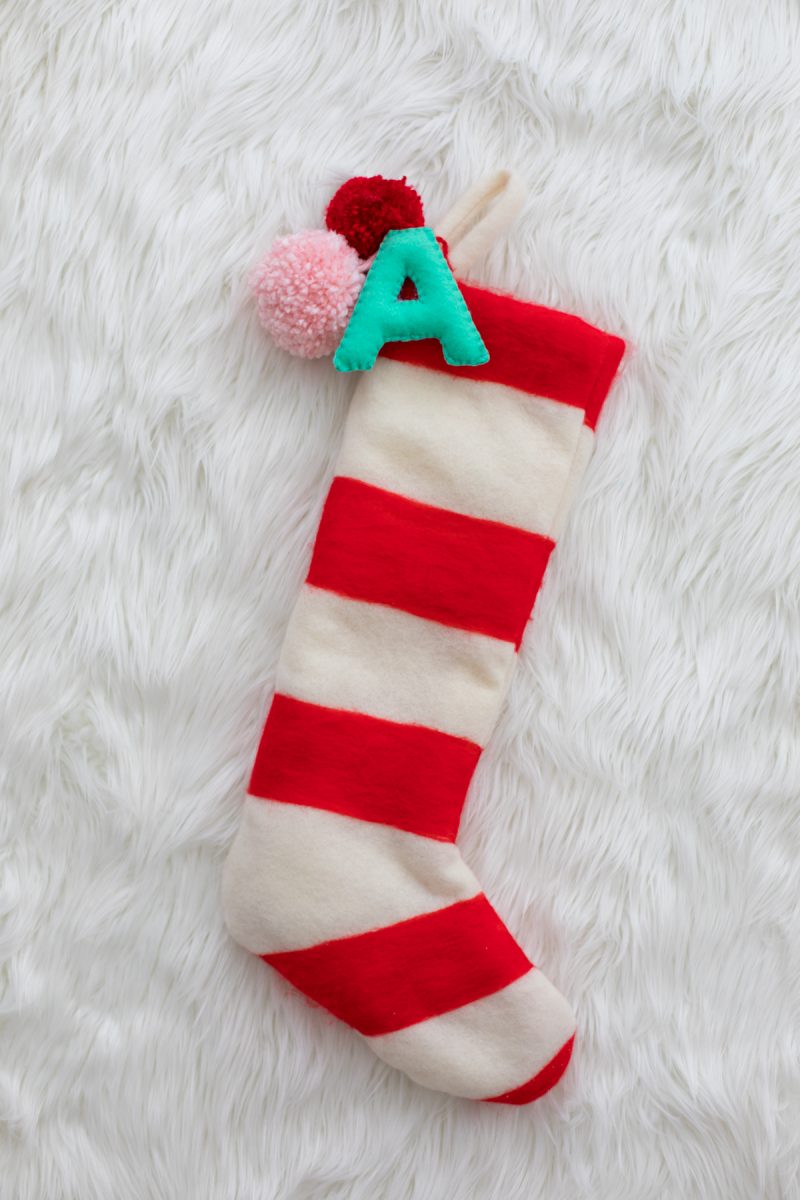 It's magical to think about picking out a stocking that you're little one will use forever! Some families each have their own stockings from childhood, and some decide to purchase or make matching stockings as the begin their family.
Either way, I highly recommend thinking about what stocking you'll want to set out year after year and the memories it will someday hold!
I decided to make our stockings for my son's first Christmas and you can find the striped felted stocking tutorial here!
Gift Family Photo Books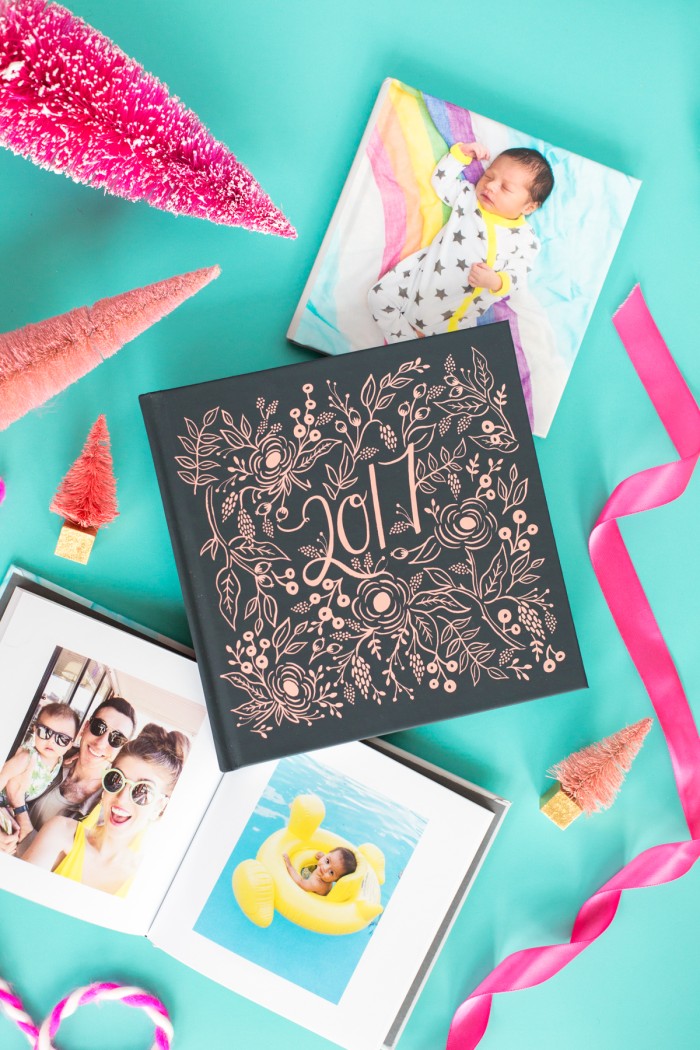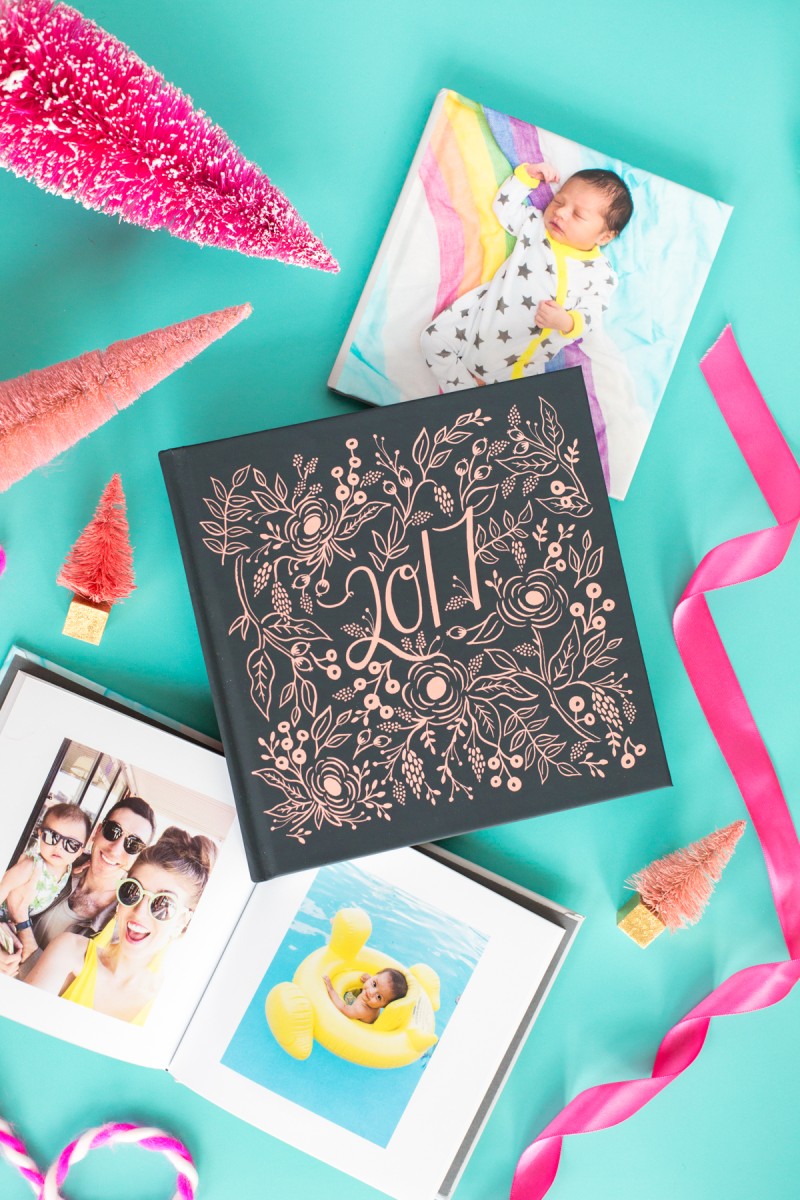 Every grandparent wants more photos of that baby! Consider starting the tradition of gifting a photo book each year to grandparents and other special family members. We fill this up with our favorite photos of the year and everyone loves going through it on Christmas morning! It's the perfect sentimental gift.
Chatbooks are our favorite, they make it easy to upload photos (you can even connect your Instagram to it!) and the quality and size is great.
I hope these ideas inspire you as you approach your baby's first Christmas! There are so many memories to be had!