Volume 13 of my rug round-up posts, let's do this! A few runners and lots of larger rugs today, they must have been on my mind! Let me know which one is your fave!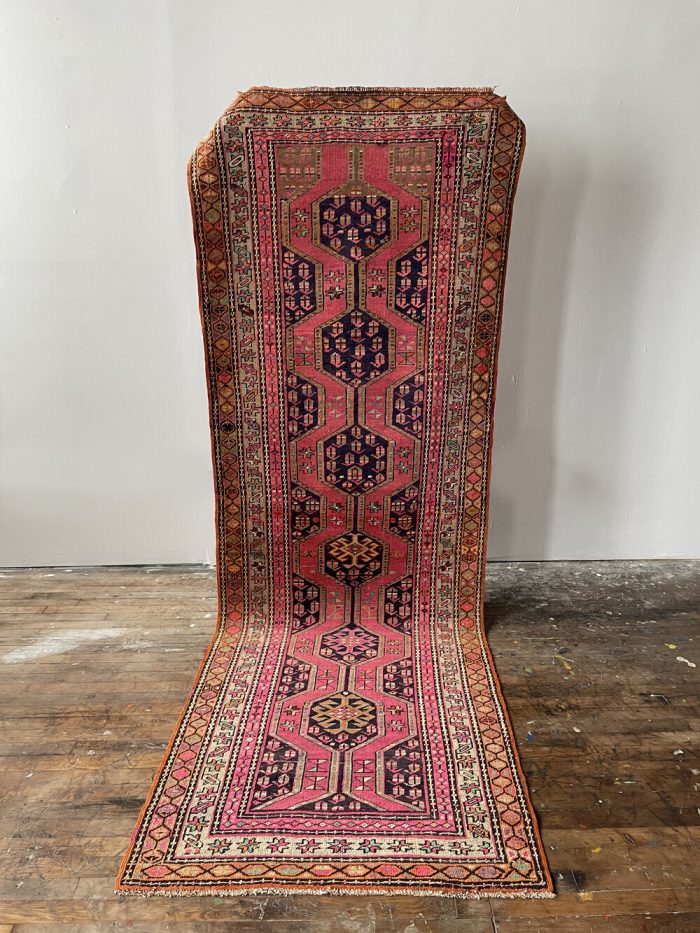 1.
Multicolor Pink Vintage Runner
: This runner is from Iran and the colors are just incredible! This far away photo doesn't do it justice, be sure to click through to see the close ups and the beautiful turquoise details woven throughout.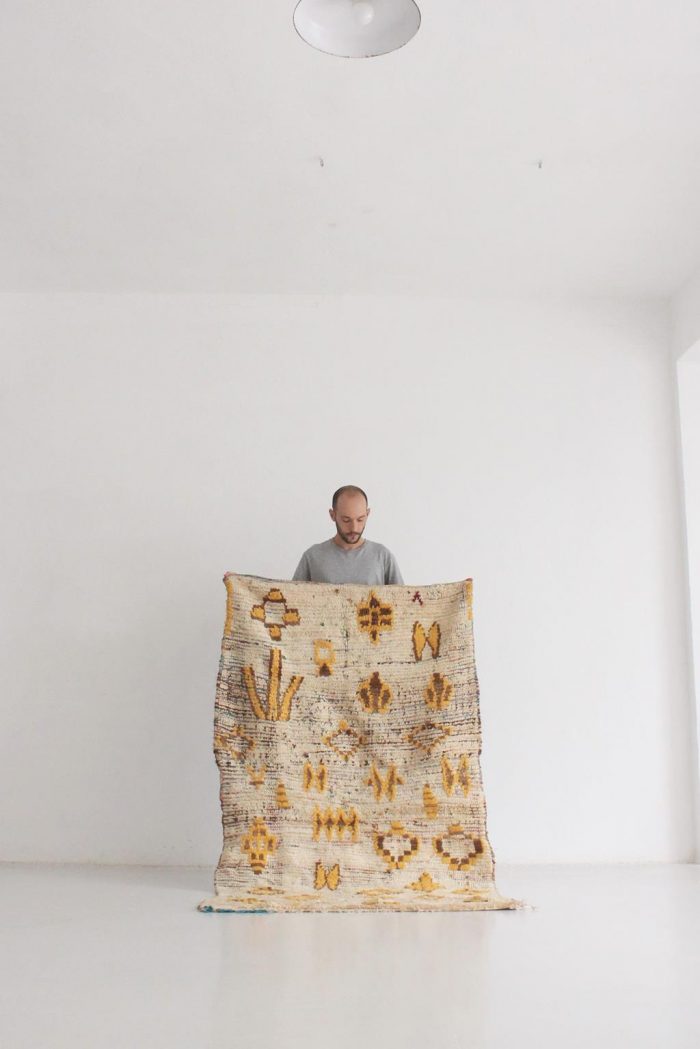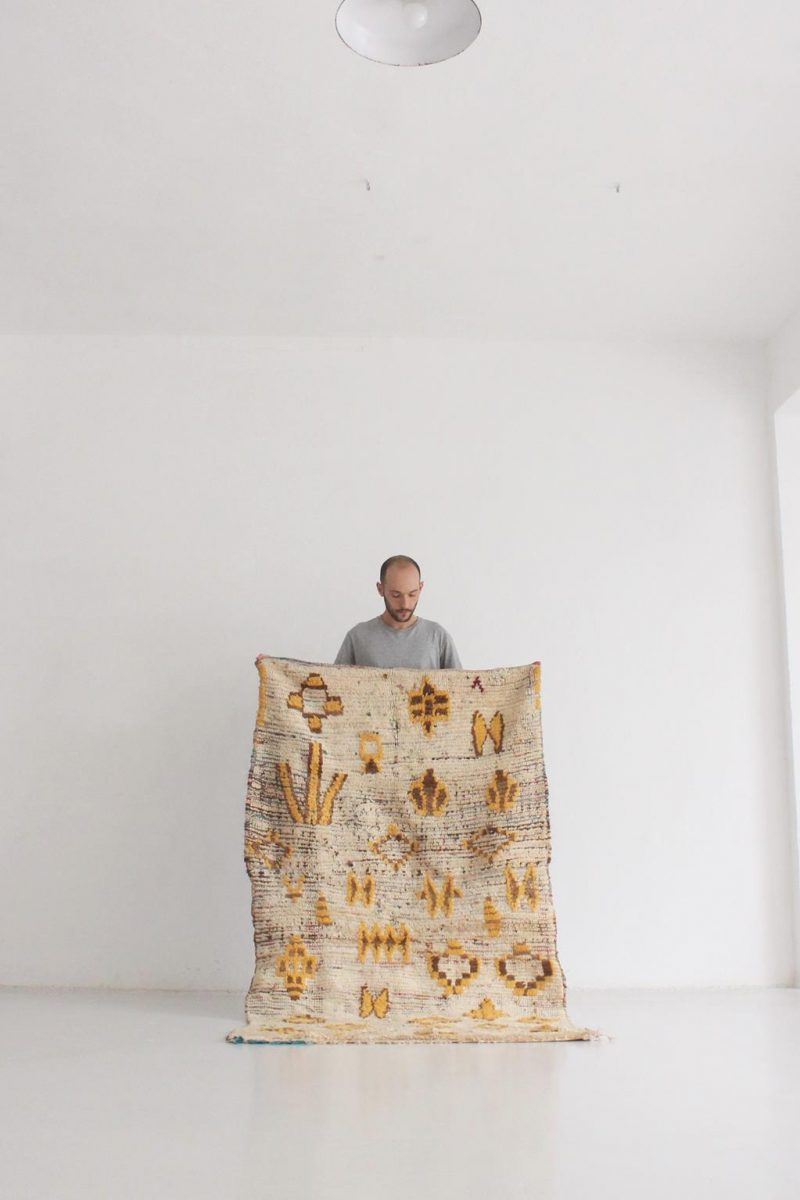 2.
Pops of Yellow Azilal Rug
: Always love a rug with pops of yellow. I've been dreaming about giving my yellow kitchen dreams another go in the future and this would be quite fun in it!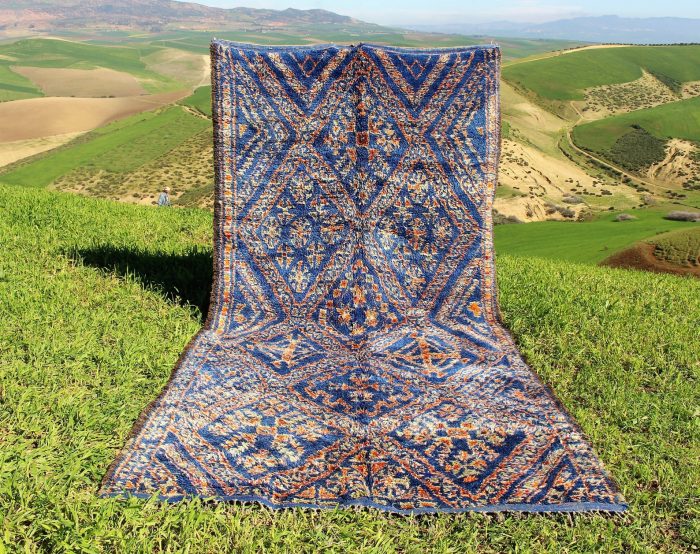 3.
Large Blue Vintage Moroccan Rug
: I always include larger blue rugs when I see them since so many of you loved the first rug I got for our living room (that didn't end up working out). This one is SO similar to it!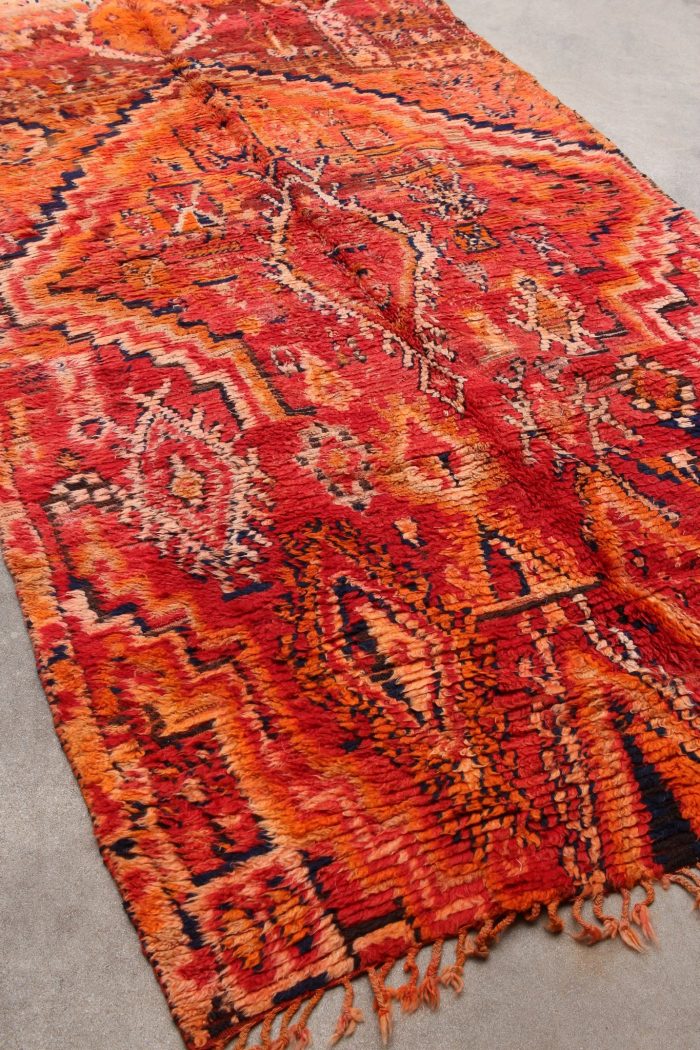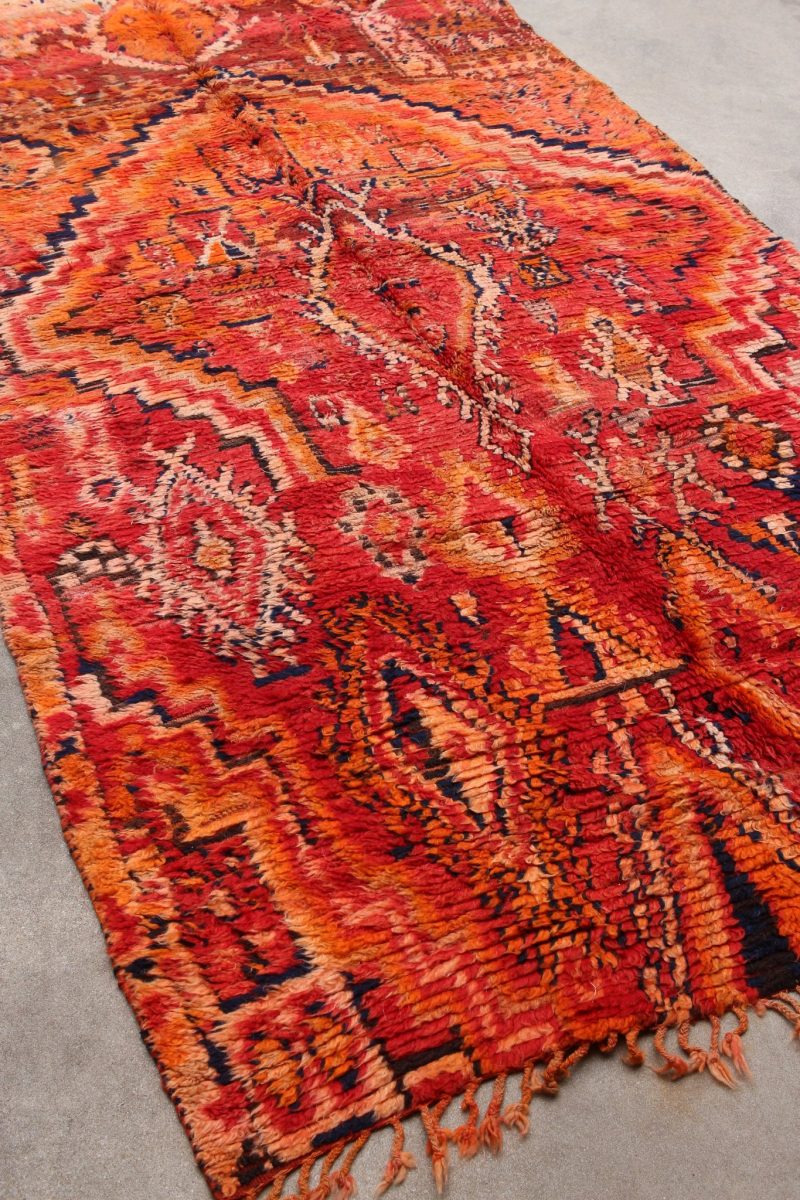 4.
Orange Boujad & Azilal Rug
: Moroccan rugs in these orange colors will always catch my eye! I loved that this one was said to blend the styles and techniques of two different tribes, Boujad and Azilal.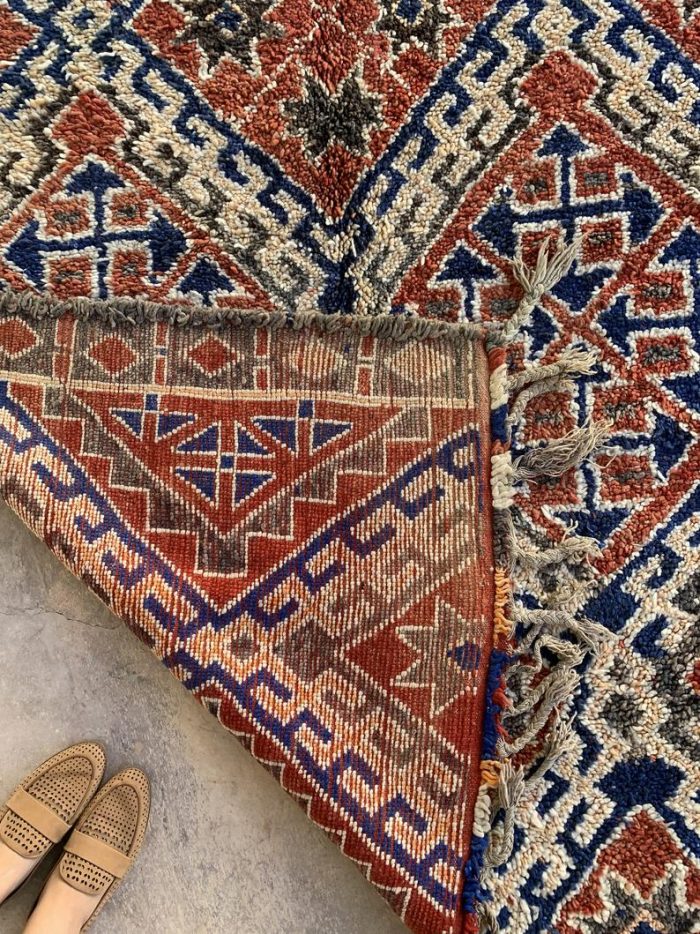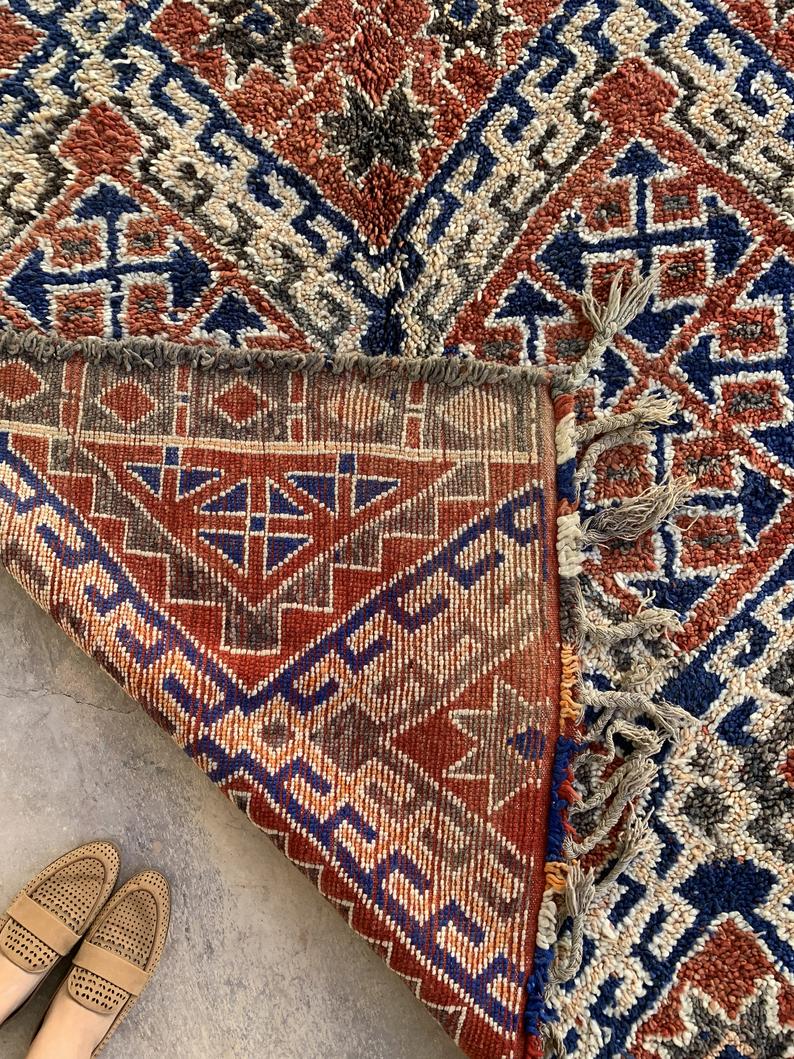 5.
Navy and Terracotta Moroccan Rug
: Alright for all you neutral lovers out there…. how incredible is this rug!? I'd at least consider it neutral, since the blue is much deeper and those terracotta tones are beautiful. Need to see this in a living room as the one big pop of pattern!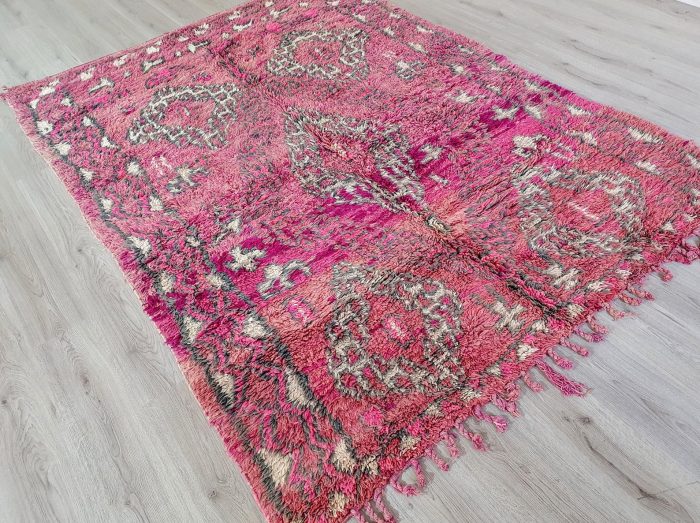 6.
Pink Vintage Moroccan Rug
: Always a fan of a solid color rug that has a variety of shades in it like this pink one! Great for a kids room or playroom, or a bold dining room perhaps!?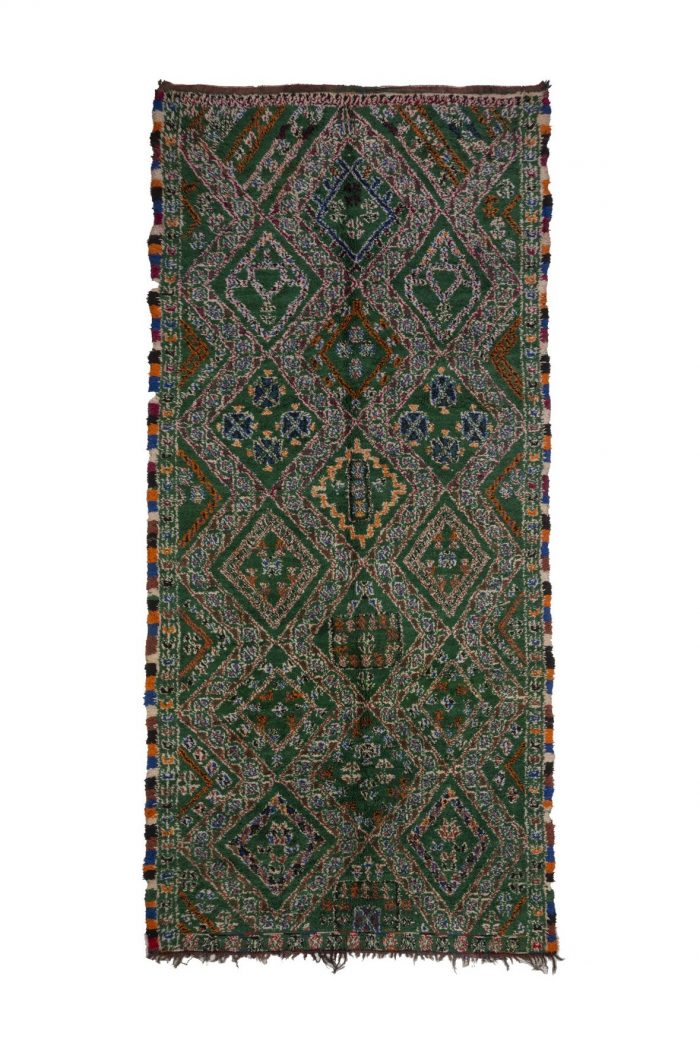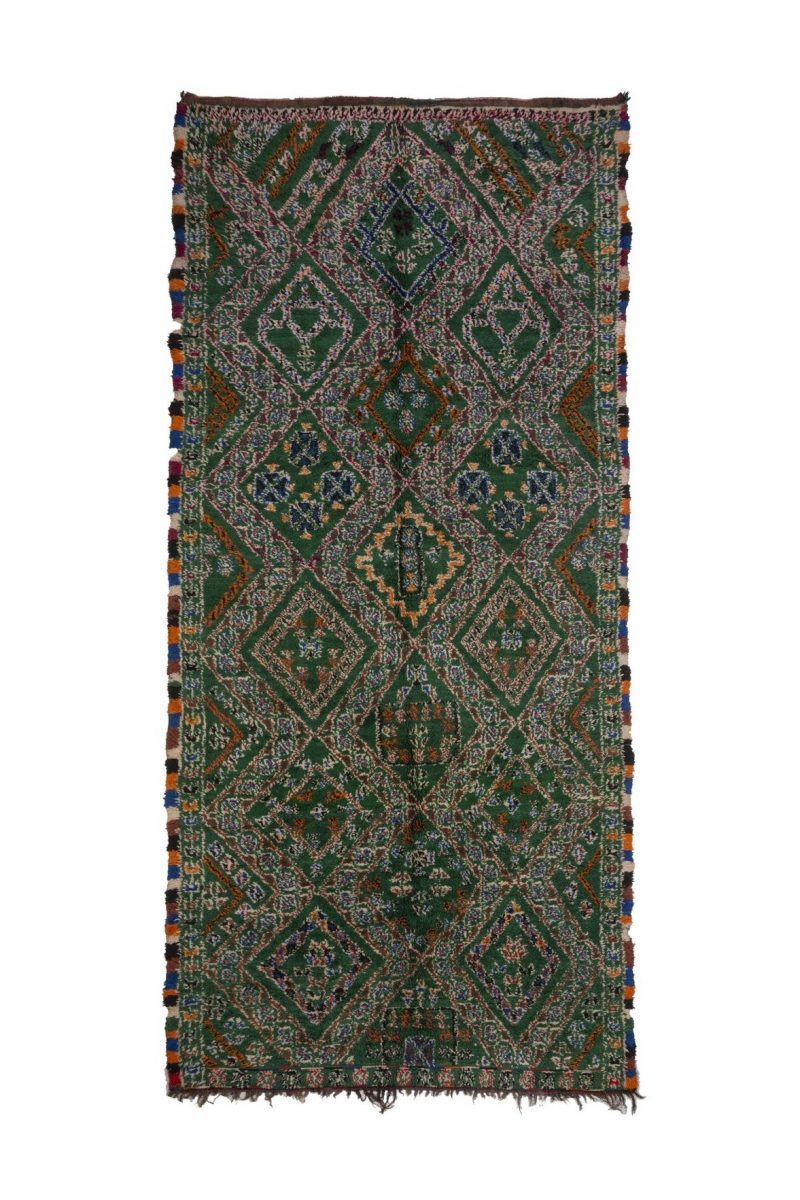 7.
Green Beni M'Guild Rug
: When I was searching for rugs for our living room, a green one was high up on my list. I WISH I HAD SEEN THIS ONE! What a perfect green.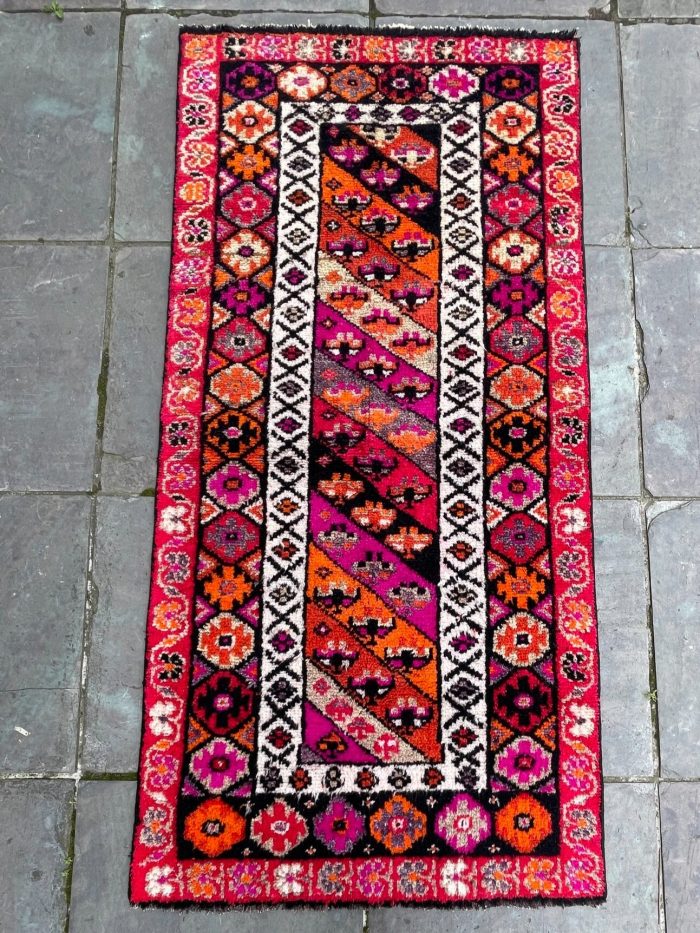 8.
Vintage Pink and Orange Turkish Runner
: Love the drama of this one with the black accents throughout, great for a small hallway or pass-through space! A walk-in closet maybe!? Which one is your favorite??
How Do I Clean Moroccan Rugs?
Want to learn how to care for these rugs? Check out these professional tips for cleaning vintage rugs! I regularly curate my favorite one-of-a-kind vintage Moroccan rugs, you can find more hand-picked selections below:
Vol 1
,
Vol 2
,
Vol 3
,
Vol 4
,
Vol 5
,
Vol 6
,
Vol 7
,
Vol 8
,
Vol 9
,
Vol 10
,
Vol 11
,
Vol 12
,
Vol 13
,
Vol 14