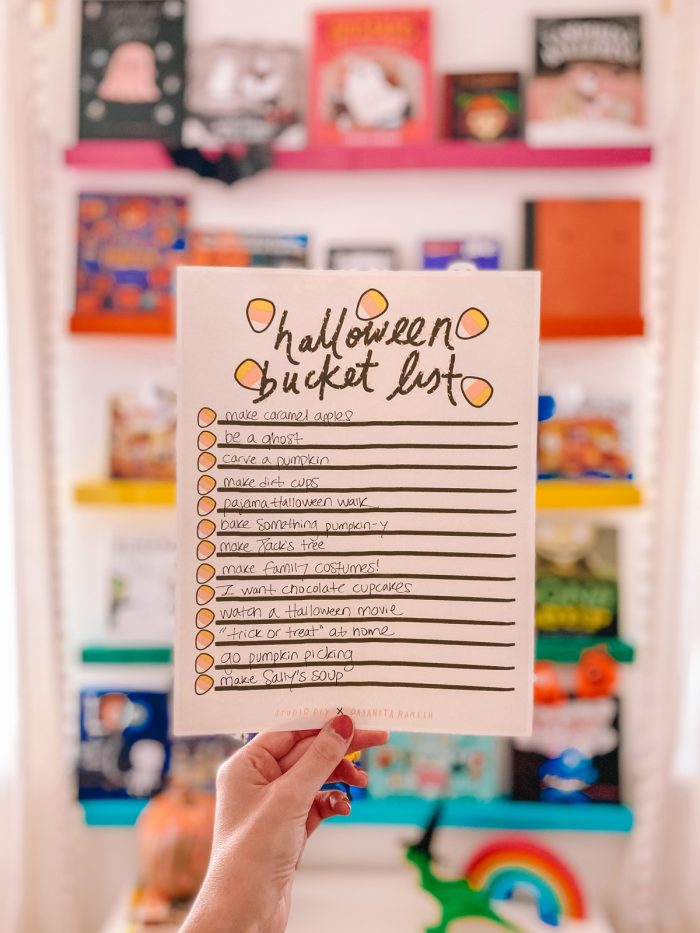 I've got another printable for you today: a Halloween bucket list!
In early September, I started randomly saying things like "We can totally make caramel apples!" and "We can carve a Jack Skellington pumpkin!" to my three year old. A few weeks ago he started reminding me daily of all the things I (forgot I) said that we still didn't do. Ha! So I wanted to write them all down so we could intentionally try to check them off as we looked to fill our weekend days with festive things!
I'd found a bunch of fall/autumn themed ones (If that's what you're looking for, I love this one and this one!) but since I *love a theme* I really wanted something Halloween specific. And once again, Dayanita Ramesh brought that dream to life with her adorable illustrations!
We put it to use right away, and I thought some of you might want one too to write down your Halloween festivities and things you want to do with your family! So I've got it here as a free printable for you today!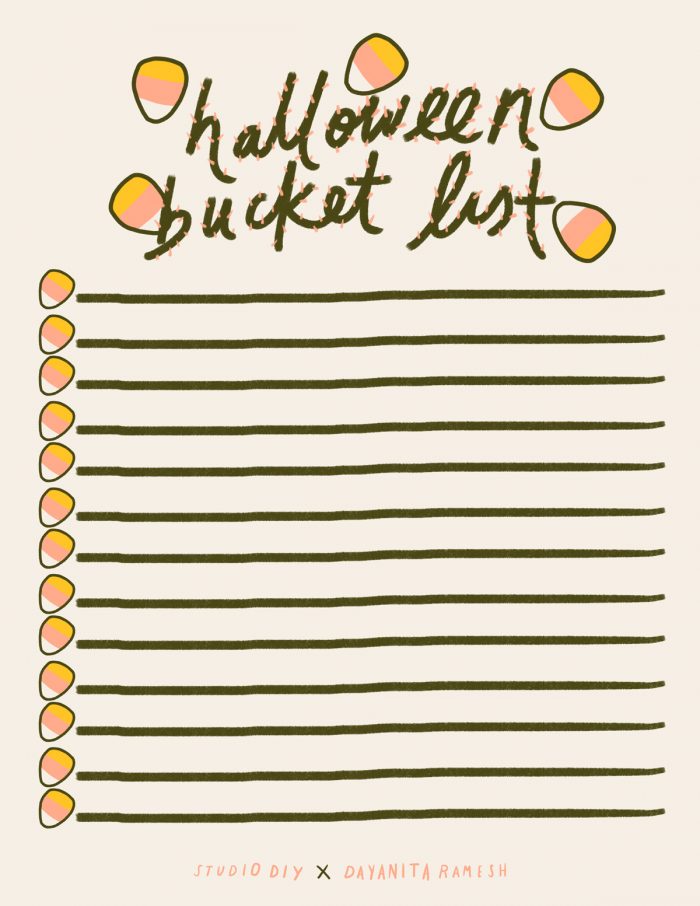 How To Print Your Halloween Bucket List
Click HERE to download the Halloween Bucket List printable!
The above PDF can be printed on any printer and is sized to standard 8.5×11″ computer paper! I like to print mine out on card stock so it's extra sturdy. It's fun to hang up on your fridge or elsewhere in your house to check items off!
Write a Halloween "to do" on each line, one per candy corn! 😉
What's On Our Halloween Bucket List
We filled our Halloween bucket list out as a family one night after dinner. Here's what's on our collective list this year:
"Be a ghost" (That was our little dude's request)
Carve a pumpkin
Make dirt cups
Go on a pajama Halloween walk
Bake something pumpkin-y (Making this baked oatmeal!)
Make Jack (Skellington)'s tree (Tutorial coming soon!)
Make family costumes
"I want chocolate cupcakes" (Another toddler request, ha!)
Watch a Halloween movie
"Trick or treat" at home
Go pumpkin picking
Make Sally's soup (We're making this one!)
As you can tell, our family is very into dessert. 😉 Not sure how we'll squeeze all these treats in, but I'm pretty confident we'll make it happen!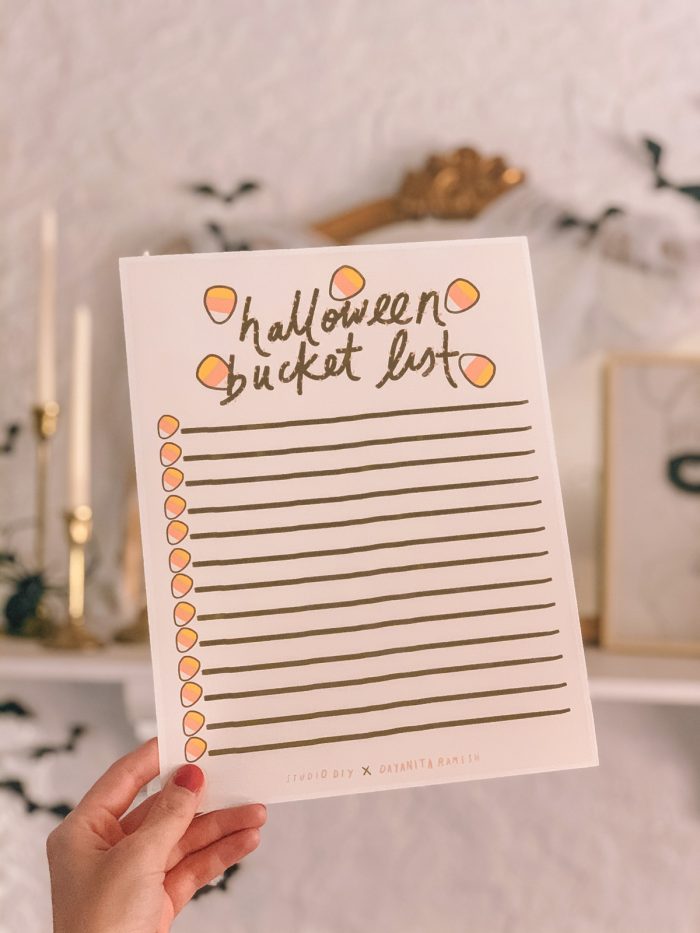 Design by Dayanita Ramesh | Photos by Studio DIY
What's on yours!? Would love to hear what fun things you have planned to round out the Halloween season!
If you're looking for another fun printable activity, check out our free printable Halloween scavenger hunt here!