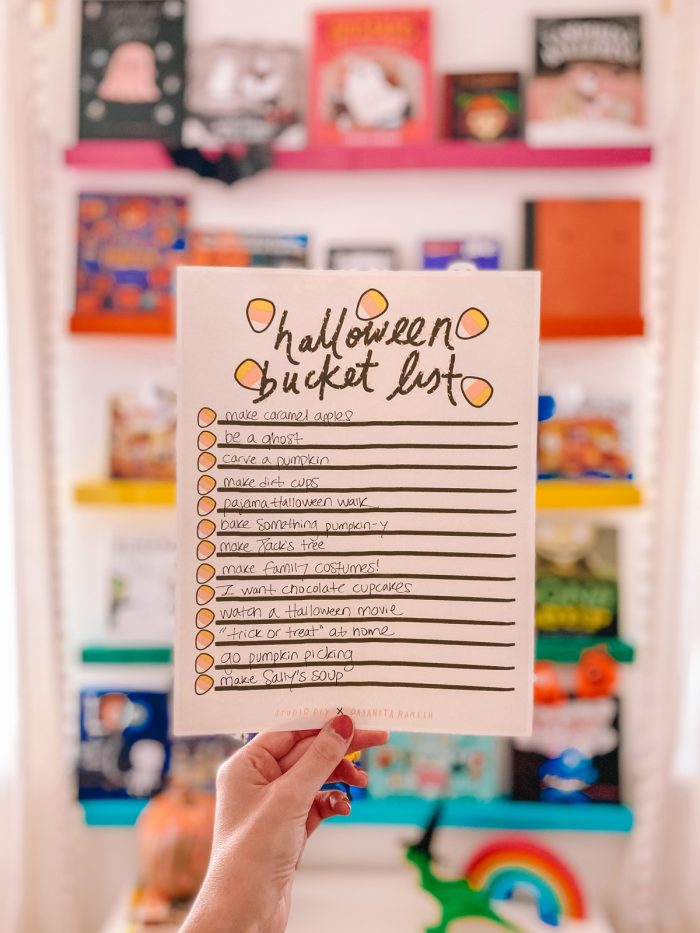 I've got a fun family activity in the form of a free printable for you today: a Halloween bucket list!
As September approaches every year, I start saying things like "We can totally make caramel apples!" and "We can absolutely go on a Halloween scavenger hunt!" to my son as he spurts out requests for his favorite season. And he never forgets these promises I make, so I wanted a spot to write down all the fun things we collectively want to do together for the Halloween season!
You can print the adorable candy corn adorned bucket list below, along with checking out some festive fall and Halloween ideas to add to yours if you need some inspiration!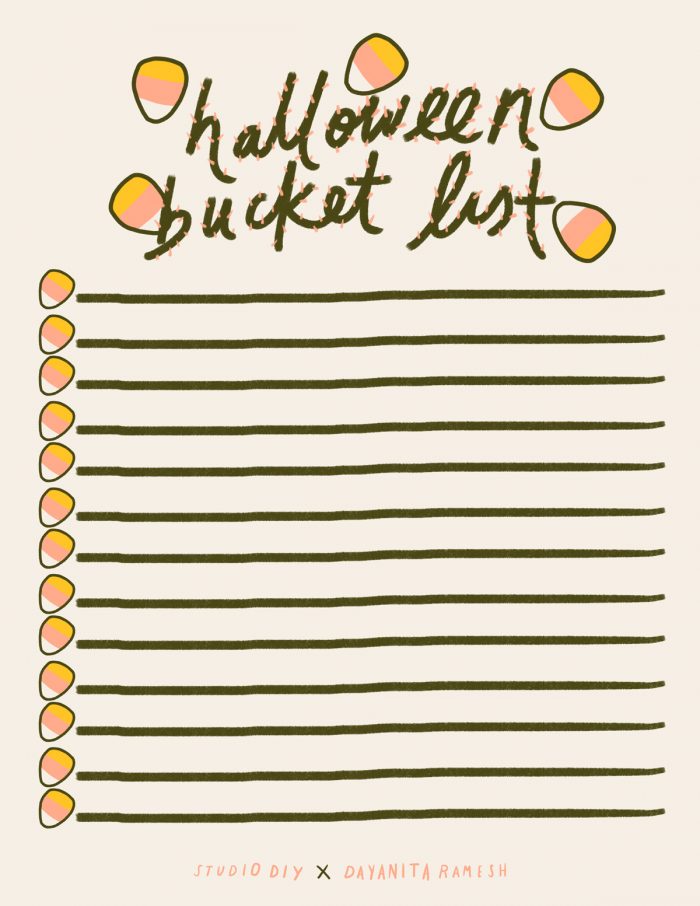 How To Print Your Halloween Bucket List
Click HERE to download the Halloween Bucket List printable!
The above PDF can be printed on any printer and is sized to standard 8.5×11″ computer paper! I like to print mine out on card stock so it's extra sturdy. It's fun to hang up on your fridge or elsewhere in your house to check items off!
Write a Halloween "to do" on each line, one per candy corn!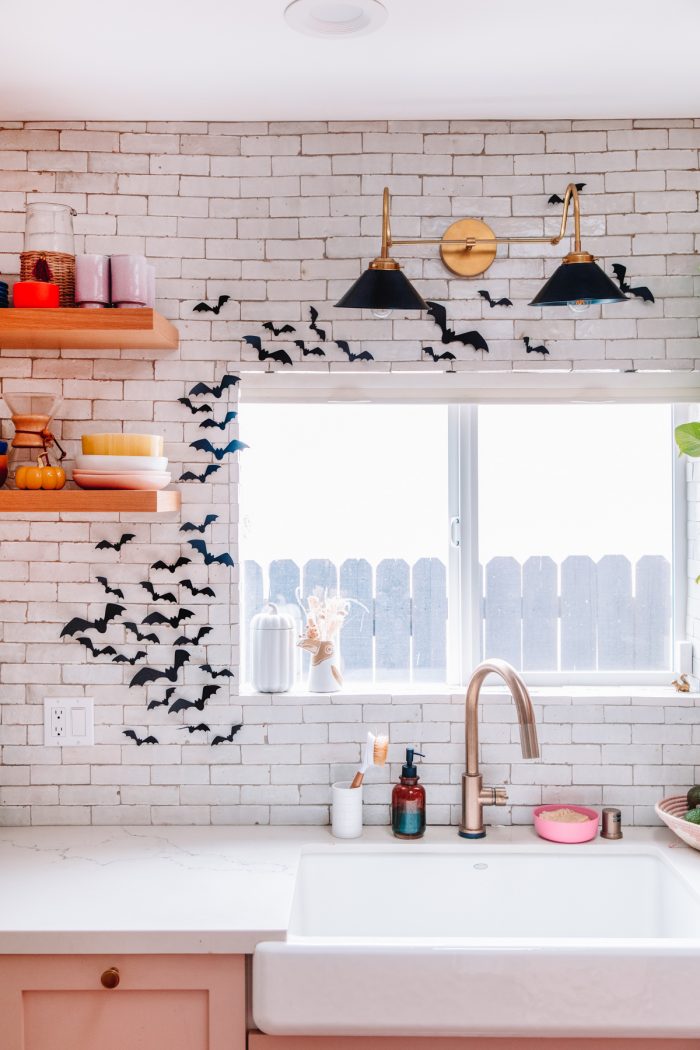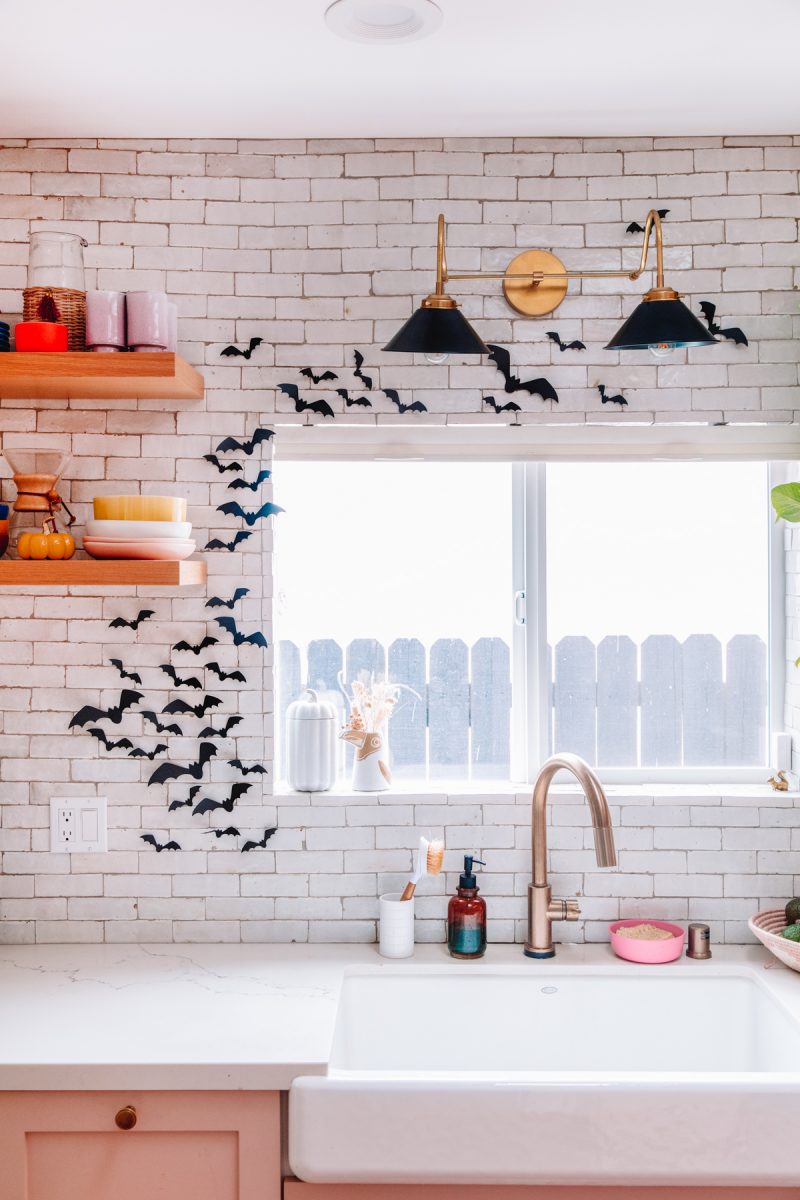 Ideas For Your Halloween Bucket List
We filled our Halloween bucket list out as a family one night after dinner. Here's what's on our collective list this year:
Decorate your home for Halloween
Add some cute Halloween decor, inside or outside, to get your home into the Halloween spirit!
Carve or paint a pumpkin
Did you grow up carving or painting pumpkins? Here's a few new ideas: donut pumpkins, rainbow pumpkins or pineapple pumpkins!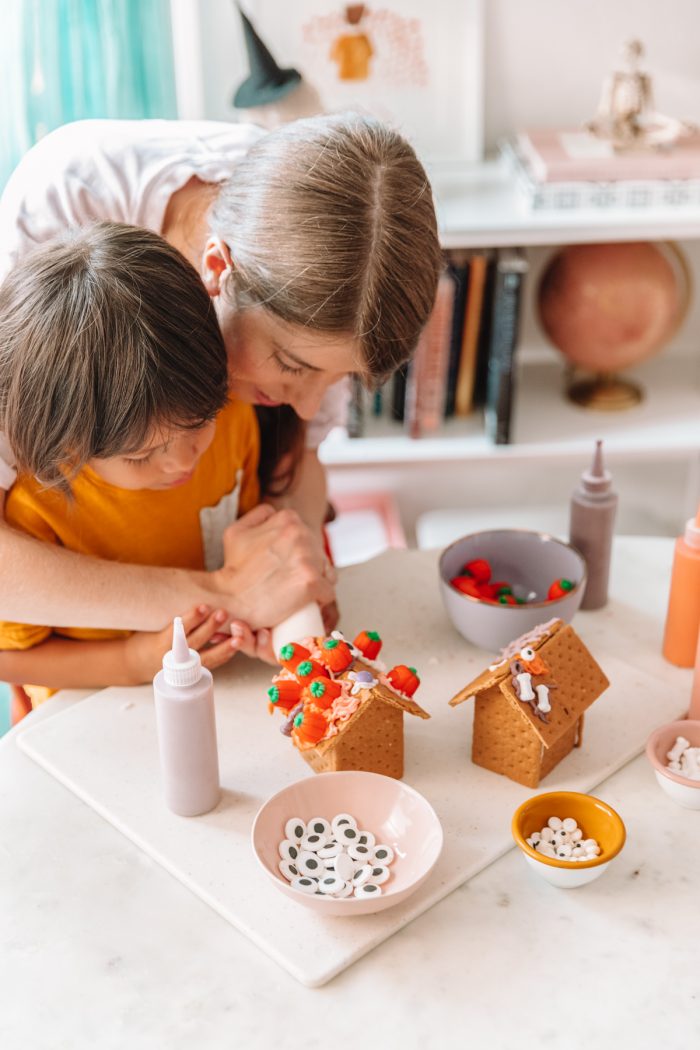 Make edible haunted houses
Get some graham crackers, icing, edible eyeballs and Halloween sprinkles to create easy edible haunted houses!
Make caramel apples
Is there a more quintessential fall treat? Set up a whole bar of fun toppings for your family to make caramel apples!
Find Halloween pajamas
Grab some adorable Halloween pajamas for your kids (or the whole family!) and go on a pajama Halloween walk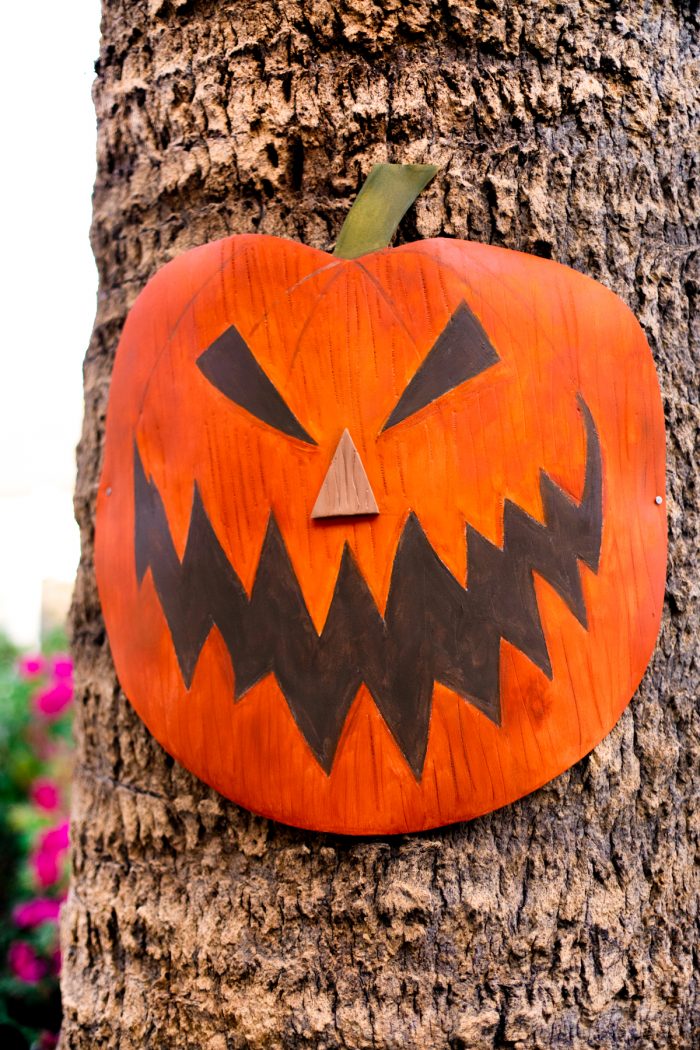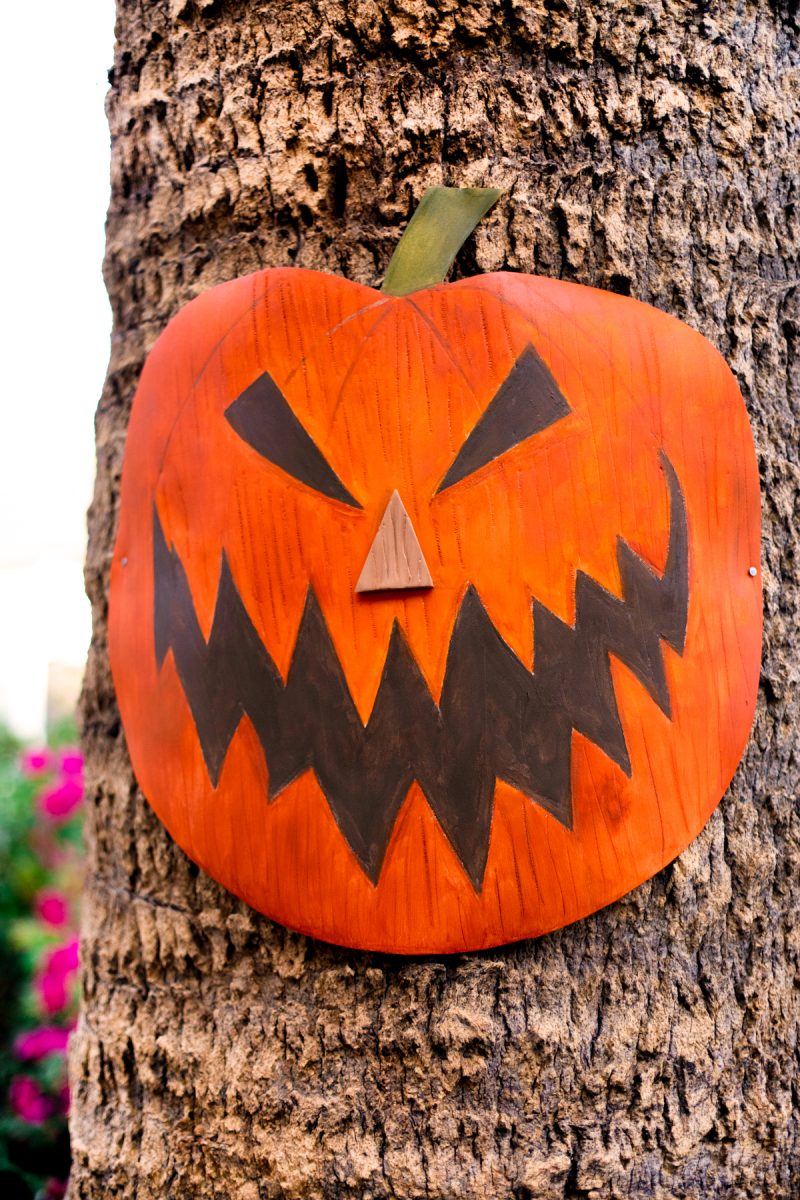 Turn a tree into a Nightmare Before Christmas Halloween Town entrance
Have a Nightmare Before Christmas obsessed household? Try re-creating the Halloween Town "door" on on of your trees!
Bake something pumpkin-y
Have you tried pumpkin pie fudge? Pumpkin cookies? We also love making this baked oatmeal! Anything and everything pumpkin flavored is a must!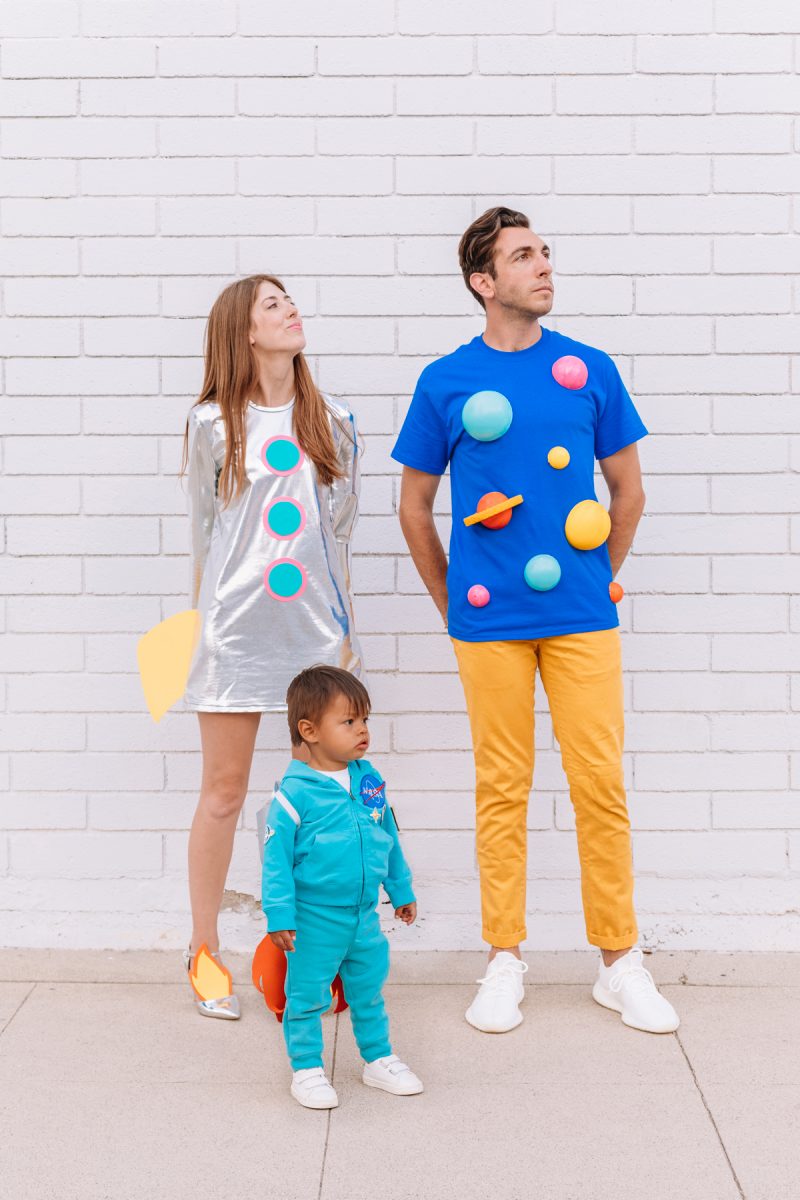 Make Halloween costumes
Homemade Halloween costumes are the best, because you know you'll be the only one wearing it! And they don't have to be hard either! Need some ideas? Check out our Halloween costume tutorial archives!
Go on a Halloween neighborhood scavenger hunt
Love looking at Halloween decorations? Who doesn't!? Print out this free Halloween neighborhood scavenger hunt and go hunting for everything on the list around town!
Have a Halloween movie night
Whether you watch a Halloween movie with the fam or through a whole Halloween movie night, one of these classic Halloween movies is sure to be your pick!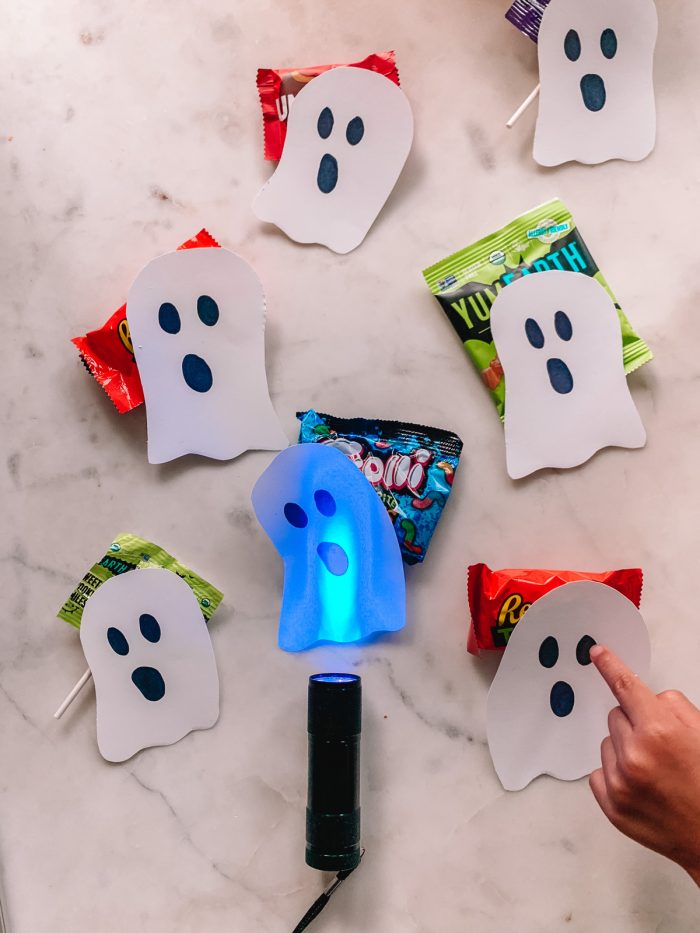 Trick-or-treat… at home!
Not going trick-or-treating this year? Try having a black light candy hunt instead!
Go pumpkin picking
It's our Halloween tradition to go pumpkin picking every year, and bring home a carful for our front porch! If you're in Southern California, we love Underwood Family Farms!
Make a "spooky" green soup
We love making "Sally's soup" like from Nightmare Before Christmas, but even if you aren't an NBC fan, a green soup is perfectly spooky for the season!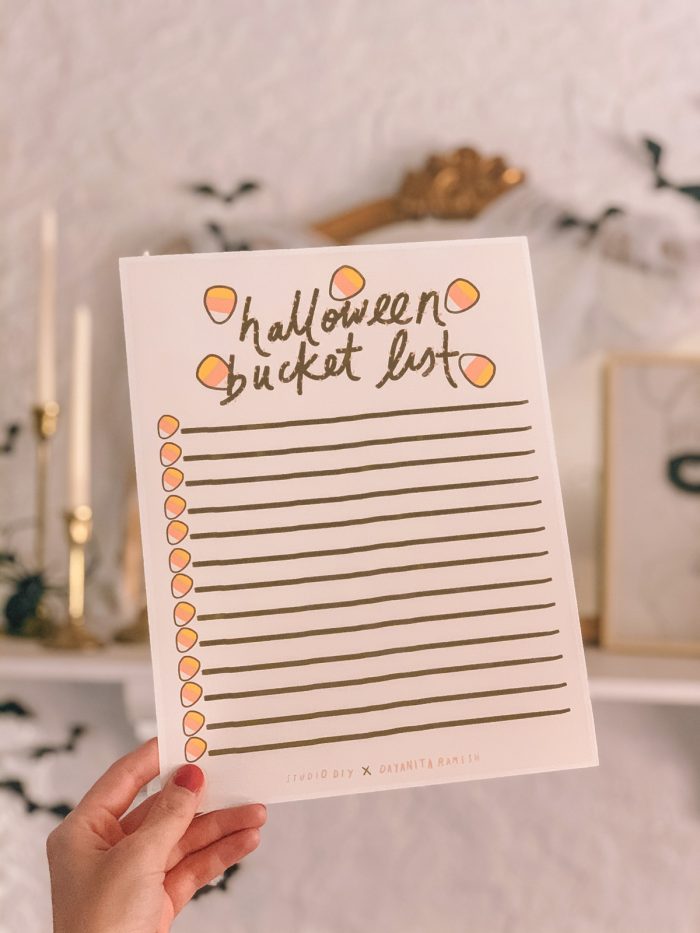 Design by Dayanita Ramesh | Photos by Studio DIY
What's on yours!? Would love to hear what fun things you have planned to round out the Halloween season!
If you're looking for another fun printable activity, check out our free printable Halloween scavenger hunt here!