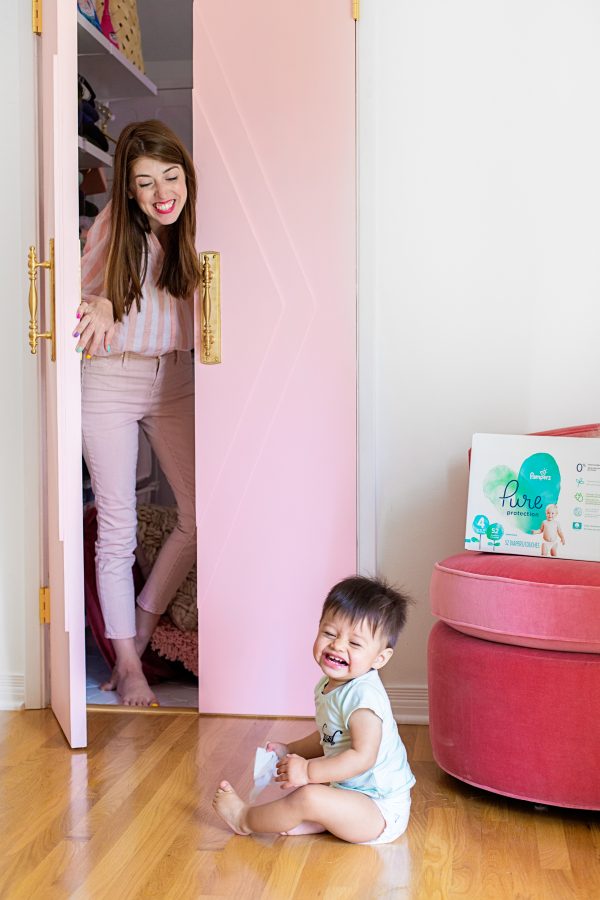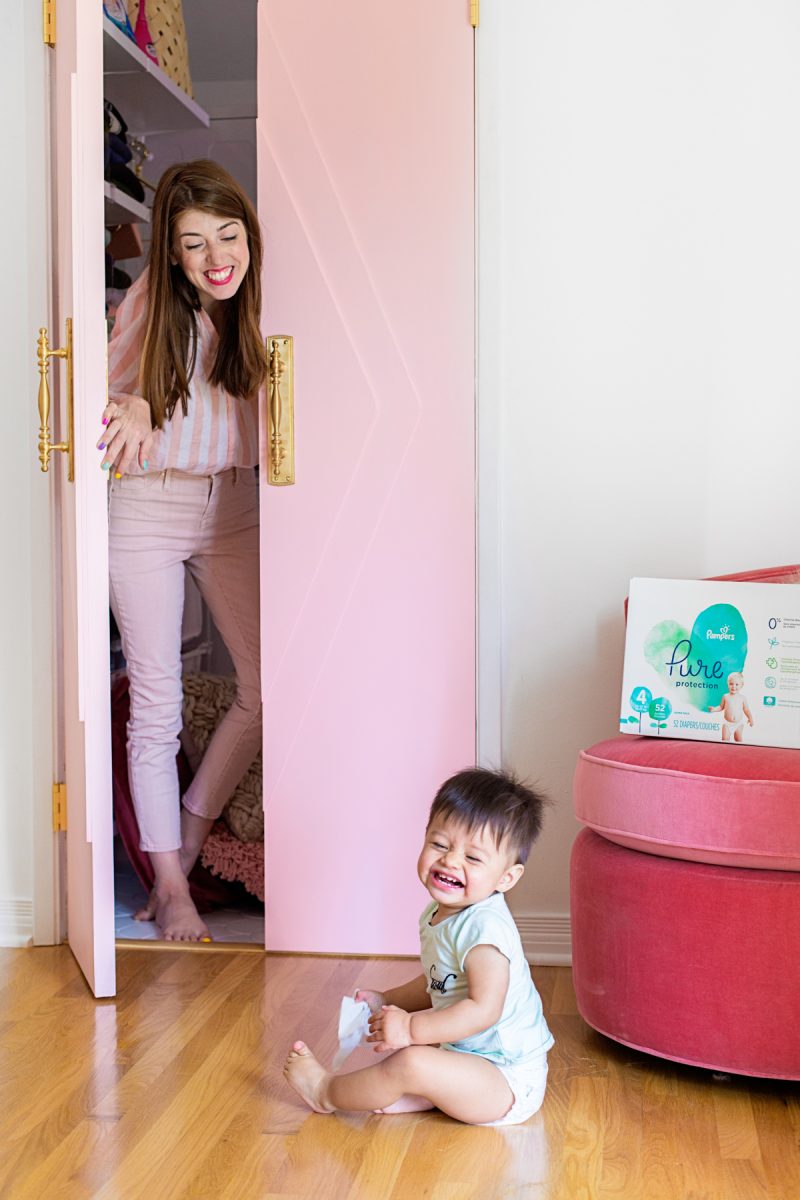 So as you all know, we've been working with Pampers for almost a year now! We love them and it's the diaper we've used on Arlo since the day he was born. Except one time. One time, we got a sample of a natural diaper from an event we were at and we decided to try it. I loved that it was made of more natural materials, something that I'm trying to be more and more conscious of as we raise this tiny human of ours.
You guys. It was terrible. We put it on, laid Arlo down for a nap and he woke up soaking wet. It didn't absorb anything, at least not anywhere close to what we were used to with Pampers. Jeff immediately tossed the other two from the sampler we got and said "NEVER AGAIN." And back to Pampers we went.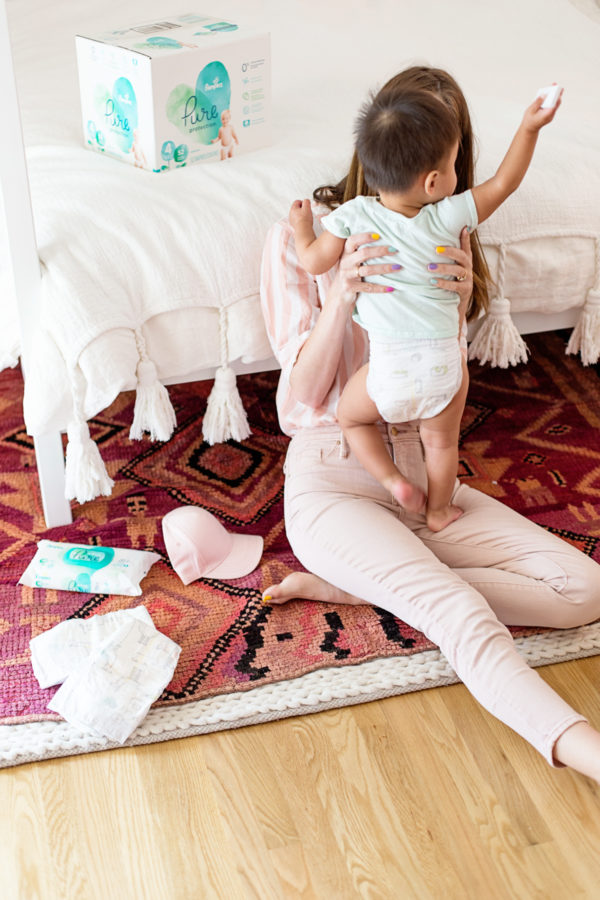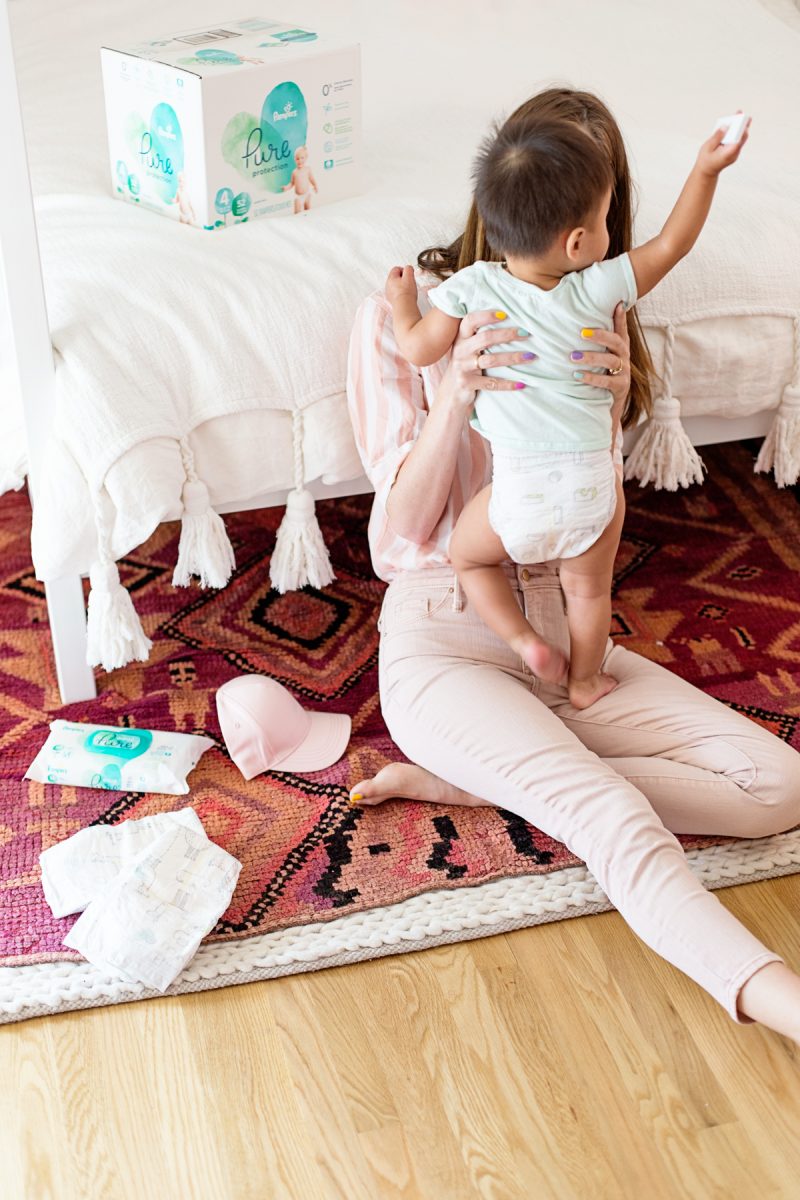 Fast forward to December and Pampers asked me to get on a call about a new product they were working on. I hopped on and they told me about a new line of diapers they were working on called Pampers Pure. Their goal was to bring a diaper to market made of premium cotton and thoughtfully selected materials that parents were asking for, but still had Pampers protection. This new diaper *supposedly* was made of plant-based fibers and had 0% chlorine bleaching, fragrances, paragons and latex. BUT STILL HAD 100% Pampers protection. I'm not gonna lie, half of me was SUPER excited and the other half was super skeptical after our other experience. I visited the P&G Headquarters in Cincinnati so I could see the new collection in action before its release and learn more.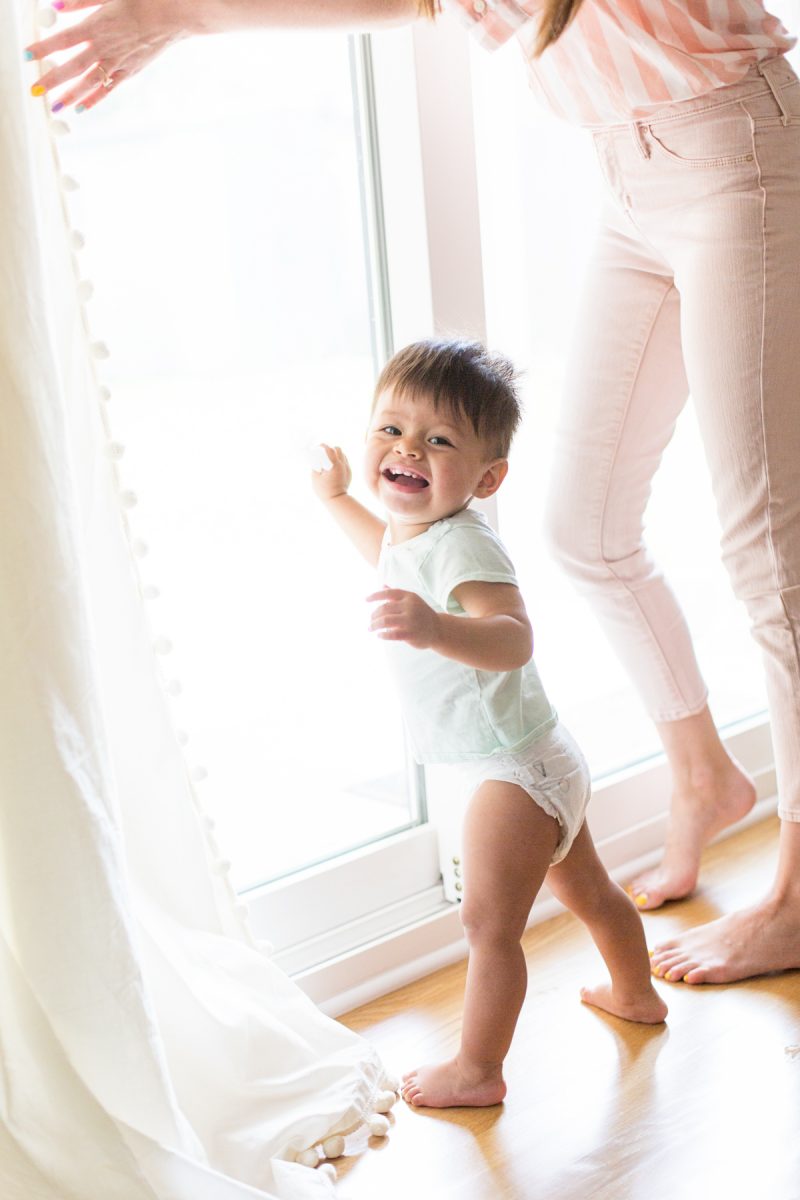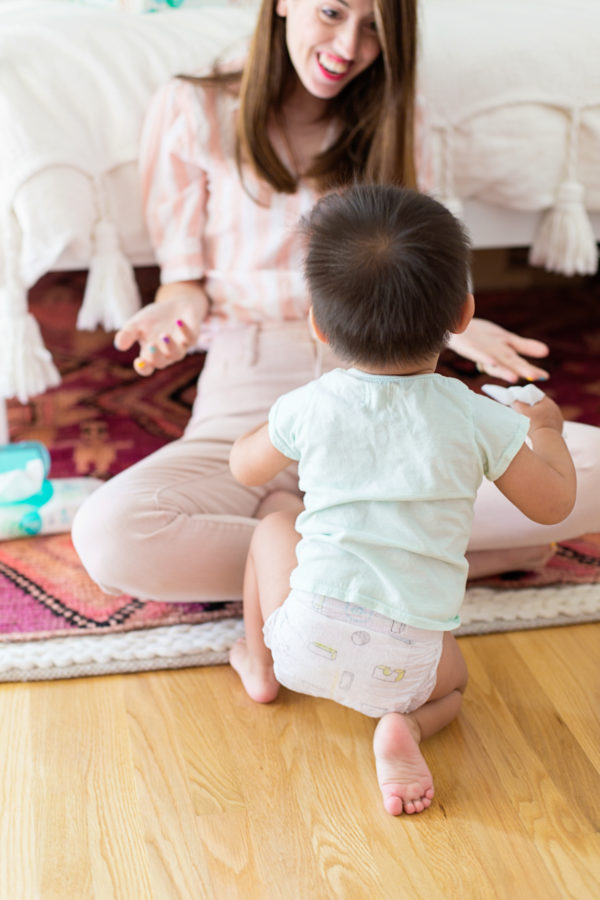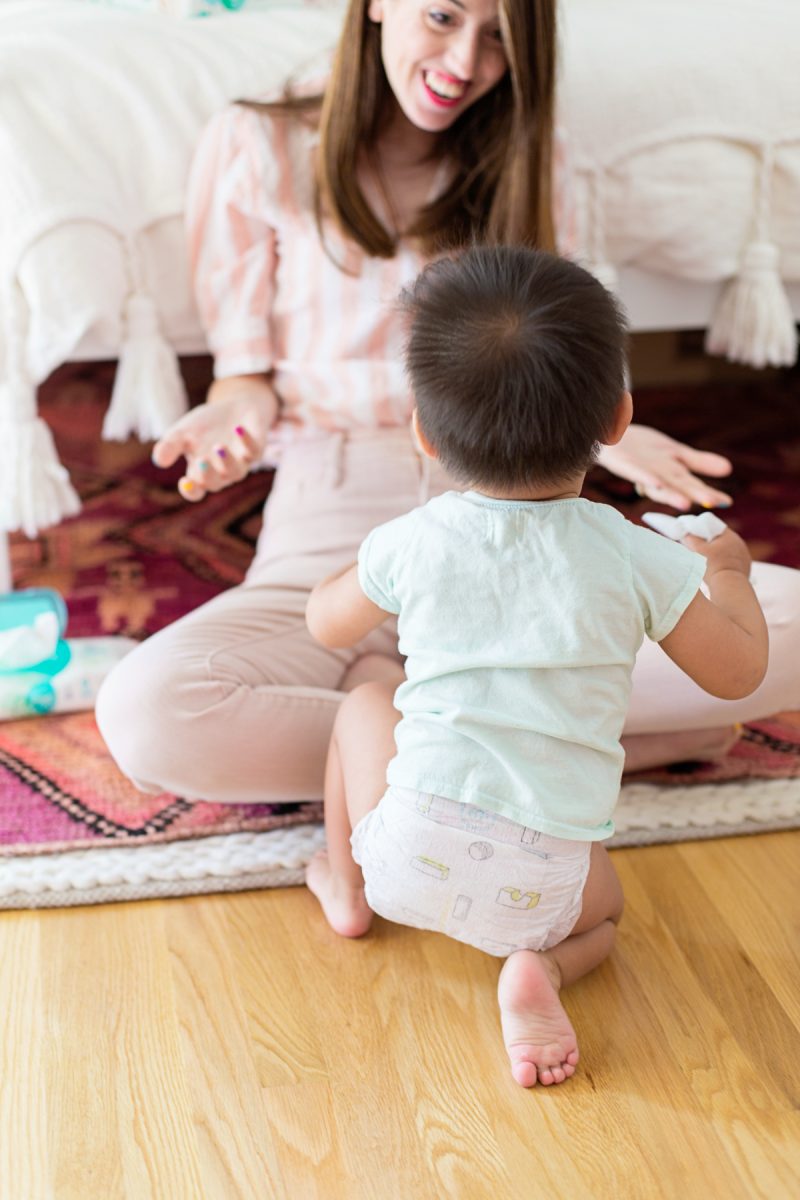 In January, I headed to Cincinnati with the rest of the soon-to-be Pampers Pure Tribe to learn more about the product and I was floored. I'm not just saying that. One of the first things they did was have me come up to them and do one of those "pour the liquid in the diaper" tests between Pampers Pure and another natural diaper brand and so I did. And then I took the cloth to test the wetness and literally GASPED. The cloth I used on the Pampers Pure Protection diaper was almost completely dry and the other one was soaking wet. I immediately looked at them and was like, "Well, you sold me."
Then we got to do a test about breathability. We wore one glove on our hand that had the breathability of pampers and another that didn't. The hand that didn't have the breathable material was almost immediately sweaty and sticky whereas the other one was completely dry. Again, a "wow" moment. (Also, it just felt so cool to be doing all these experiments you see in TV commercials where you're kind of like "Eh, they're probably lying." But no, they were actually true! And working!)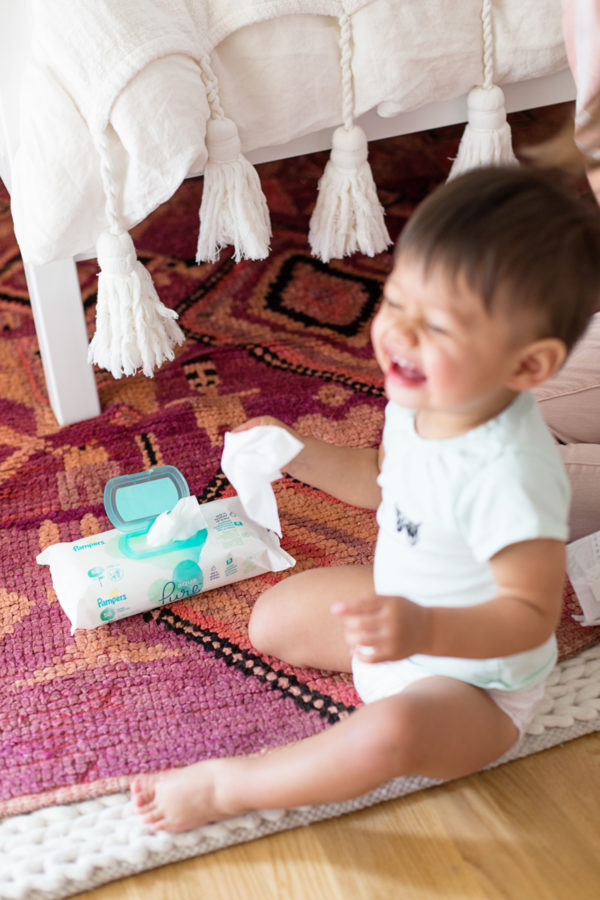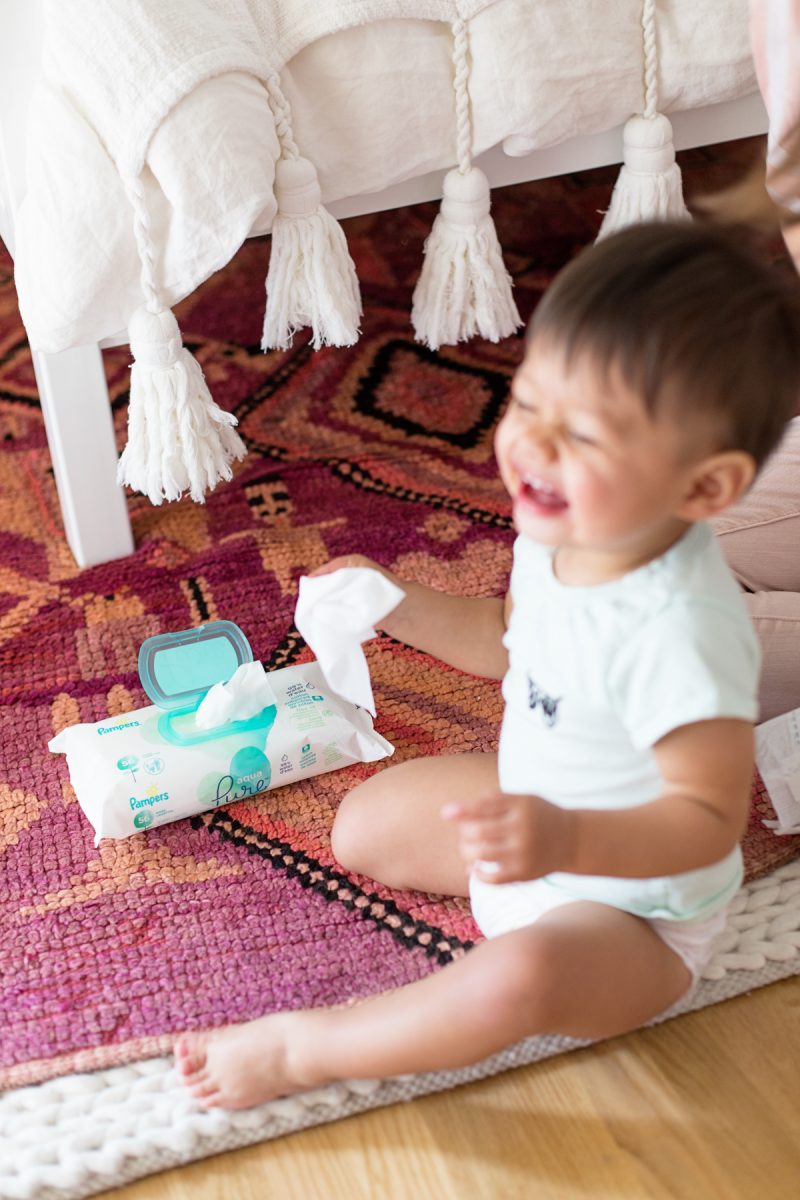 Last, we moved on to the new Pampers Aqua Pure Wipes. They had us squeeze one of those wipes, as well as one of a few different natural wipes to see what happened. I won't get into too much detail, but let me tell you, the Aqua Pure ones are 99% water and it SHOWED. You know what else I noticed about them? You could pull one wipe out of the package without 45 others coming with it. CAN I GET AN AMEN!? I mean, honestly, that would have sold me alone. LOL.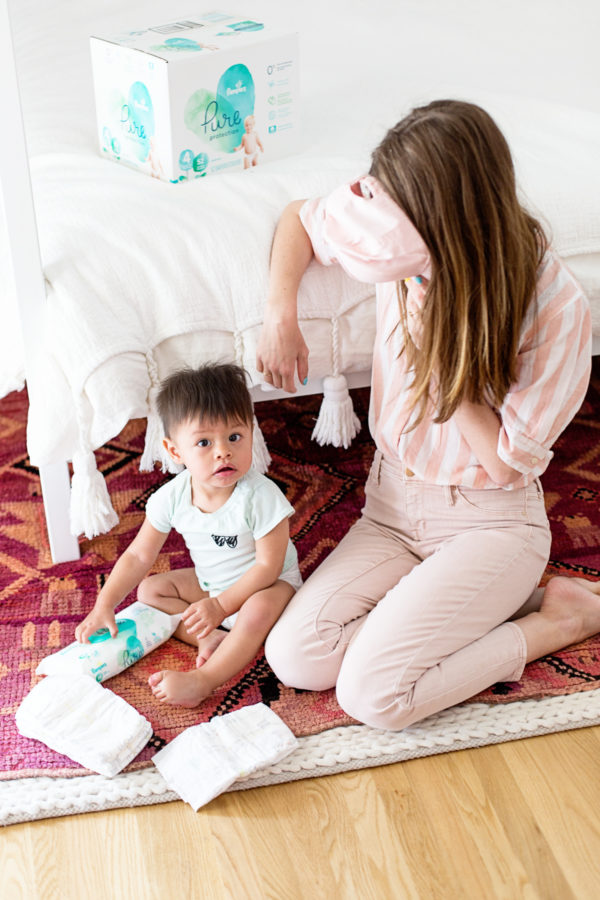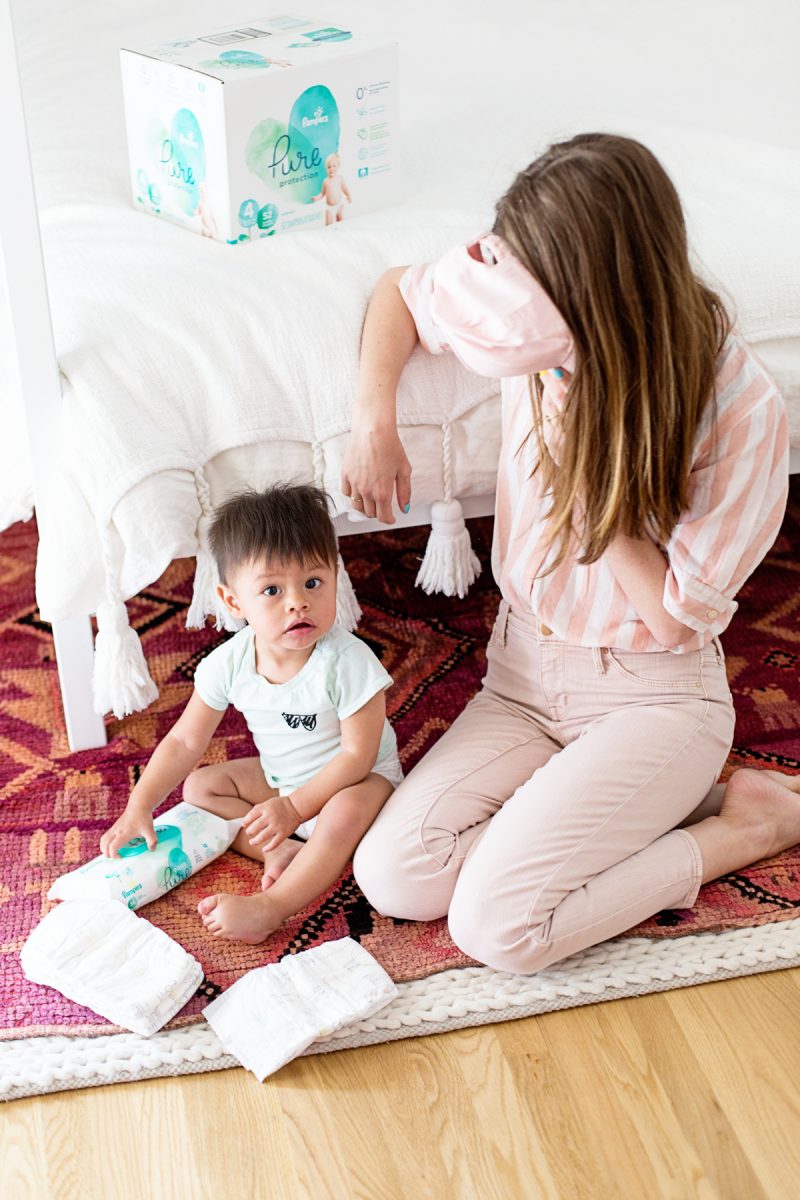 So we were all super jazzed and went home anxiously awaiting our samples to try on our own babes. Now, two months later, I can happily say they are without a doubt our new favorite diapers for Arlo. They have the ingredients I want (or more so, they don't have the ingredients I don't want) and the Pampers protection we need to not be doing 85 more loads of laundry a day than we already are. And I haven't even mentioned it yet but the prints are so cute! They have cute little designs like blocks and milk bottles and the hot animals of the moment (LOL yeah I just said that), llamas and sloths!
I know I don't usually do posts where I just gush about a product from top to bottom but if there's one thing I've learned about parenthood, it's that diapers are your ride or die. Because you literally couldn't survive without them. They're the item you use most for your baby and therefore one of the most important decisions you have to make. And I've been on many a press trip to learn about products before but this one really blew my expectations away. I really was genuinely excited to share what I learned with you all because it's such a GAME CHANGER! No more compromise on protection, design or materials.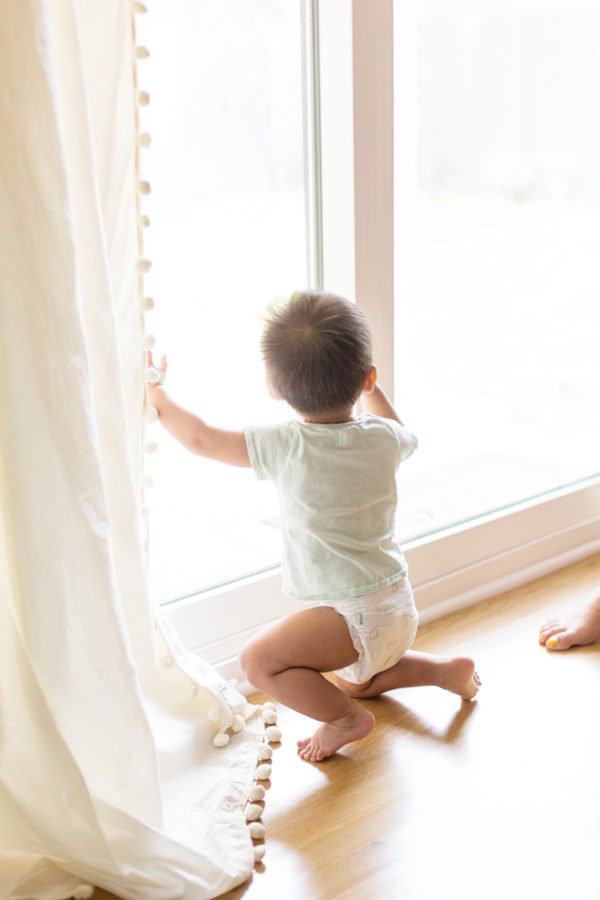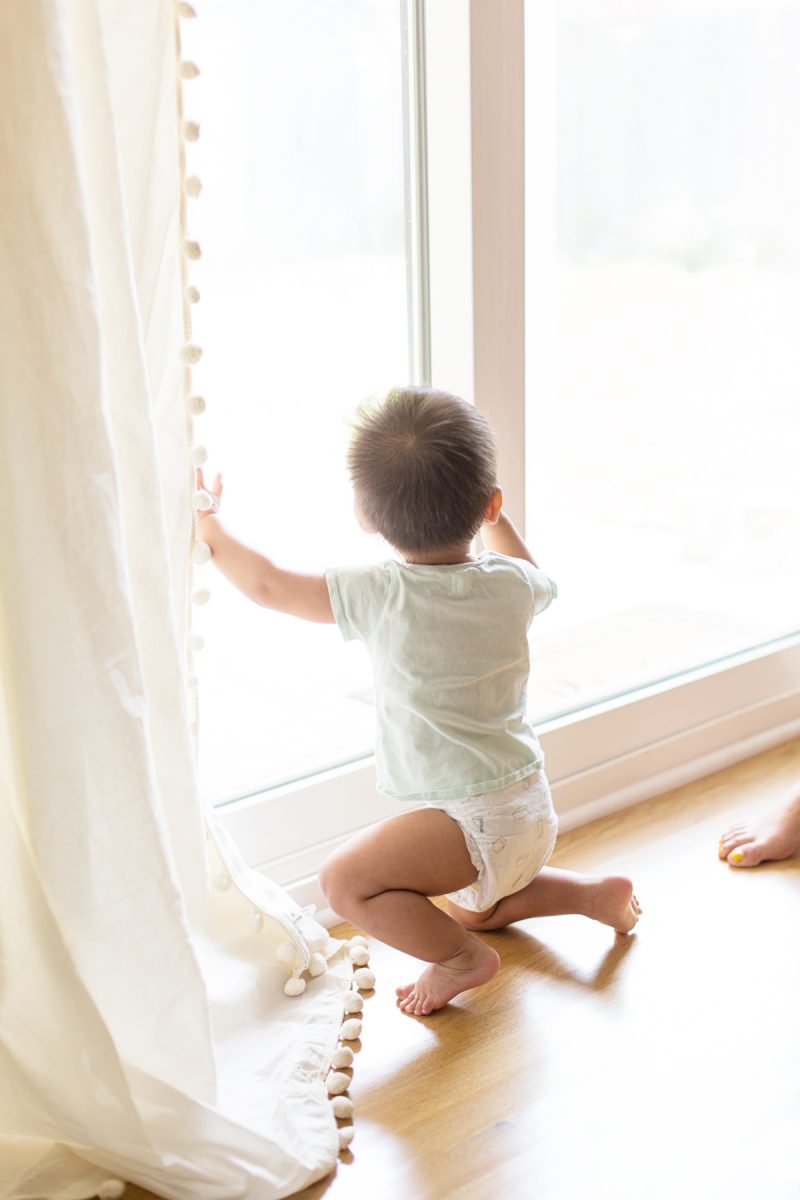 Photos by Jeff Mindell
If you want to try Pampers Pure for your babe, you can find them right here or in stores. I hope you'll let me know what you think!!! Thanks for listening to me geek-out about all the science experiments we got to do on our trip. Haha! Science was never my specialty but I may try to recreate some of 'em to show you guys!!! We'll see! 😉
This post was created in partnership with Pampers. All content and opinions are that of my own! Thank you for supporting the sponsors that keep the Studio DIY party going! Read more about my editorial policies here.
SaveSave
SaveSave
SaveSaveSaveSave