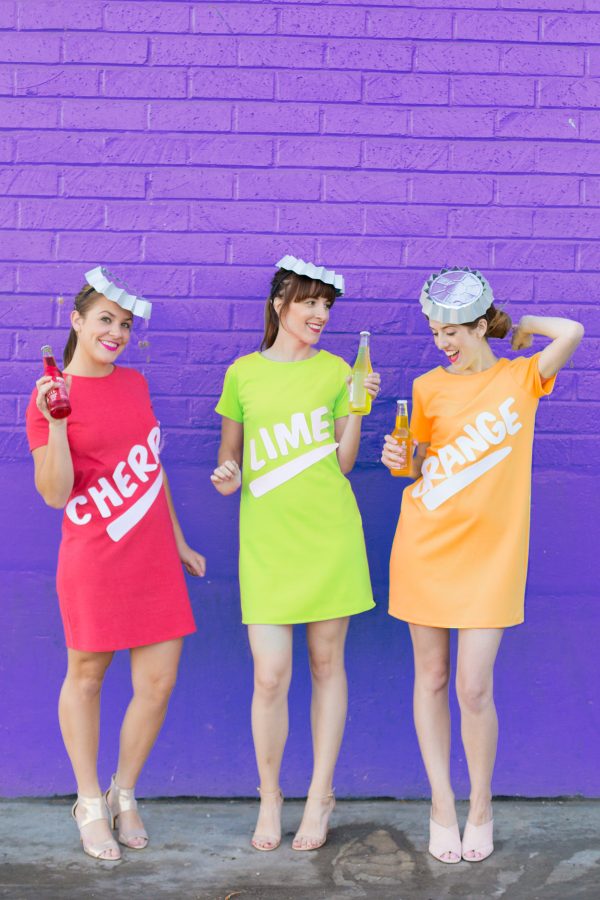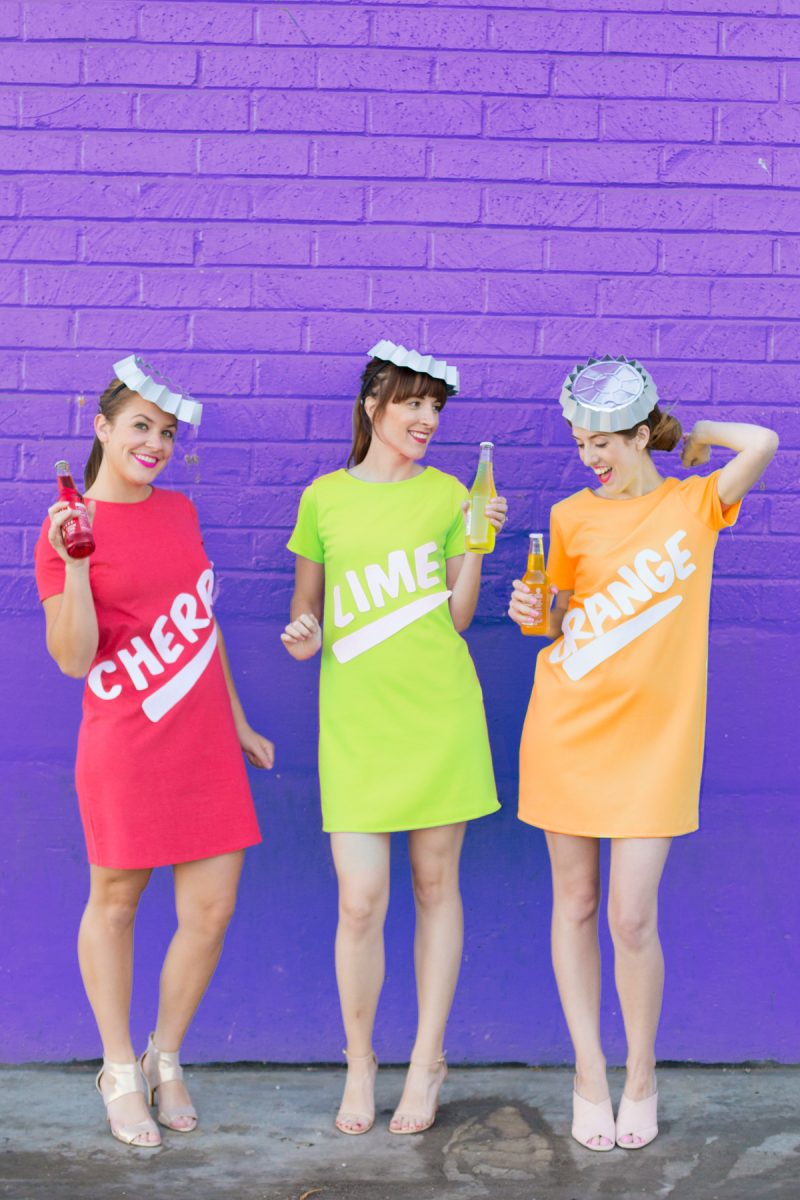 Not gonna lie… I made these soda bottle costumes so I could make an infinite amount of "Who Loves Orange Soda?" jokes. Can you blame me!? No really but the idea all started with a PIE TIN! Which, in my brain, looked like a bottle cap. BAM! Now you can be your fave soda!
By the way, free shipping on our costume items is ending SOON! Be sure to get your orders in now to take advantage of it!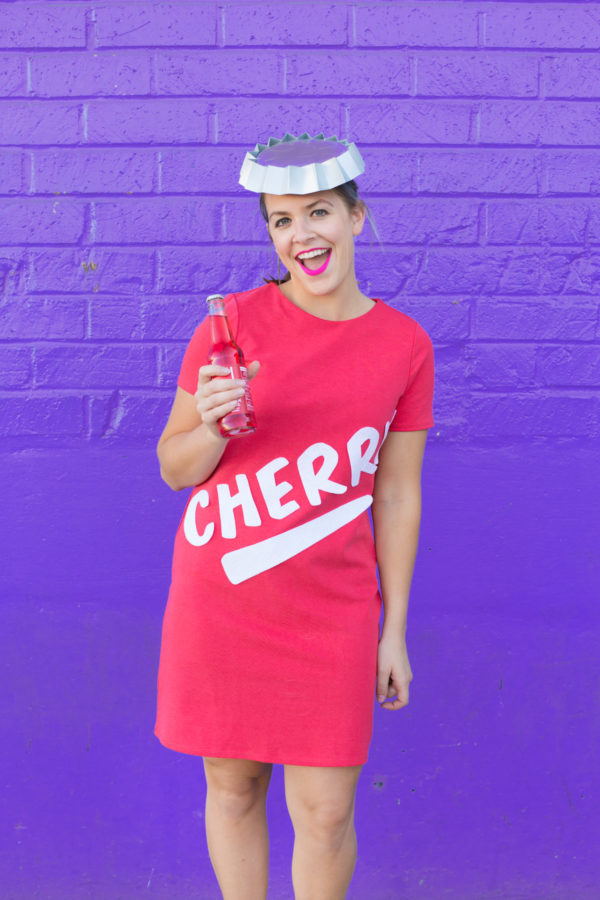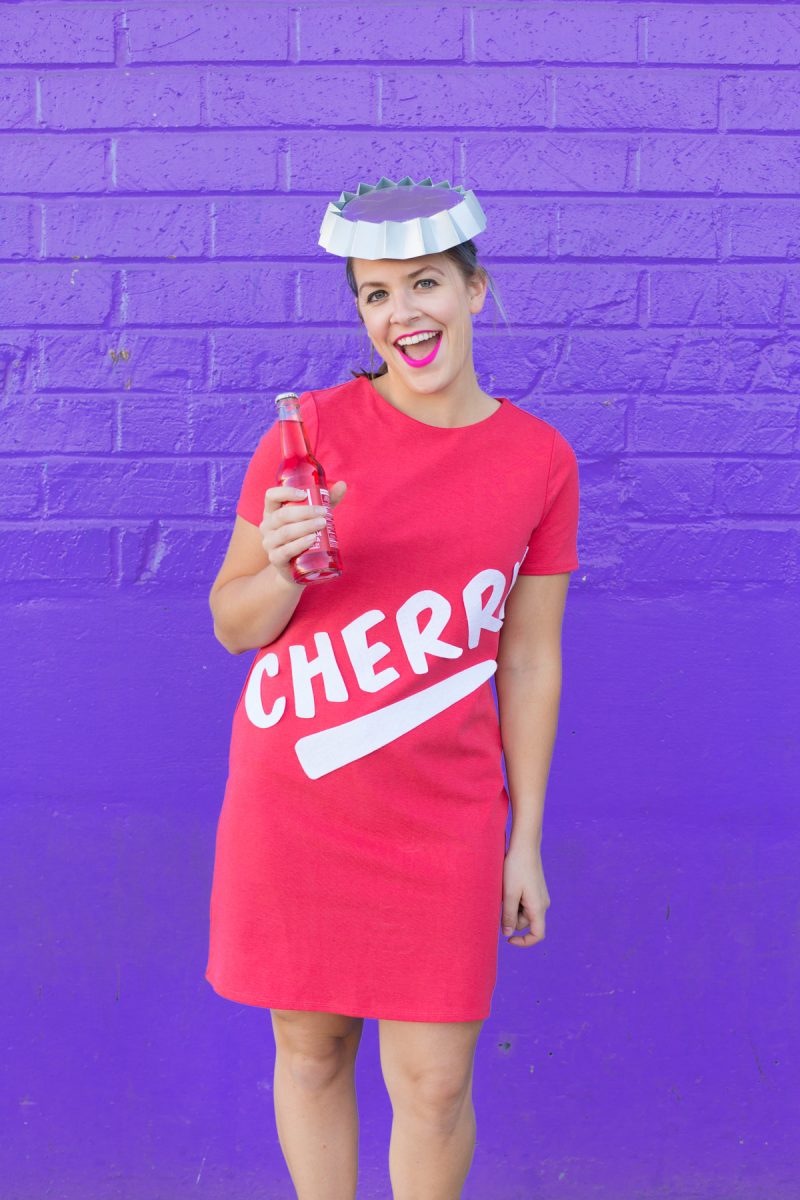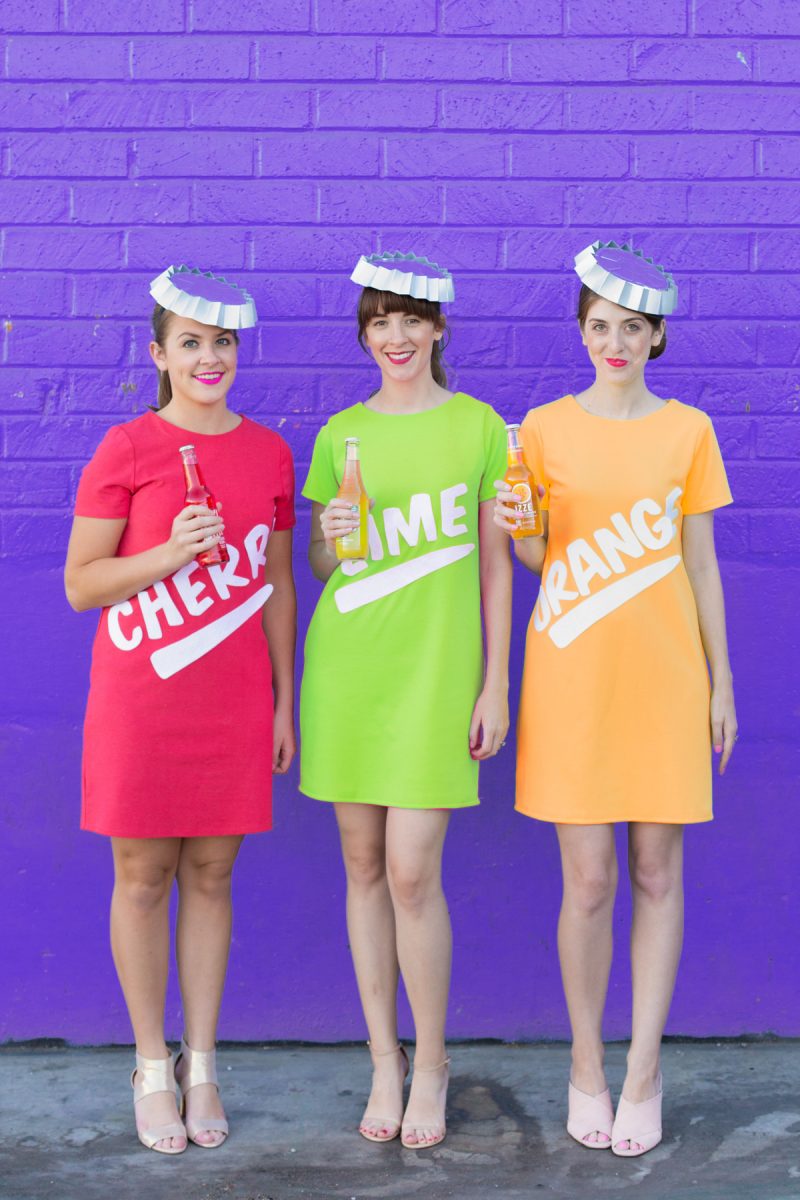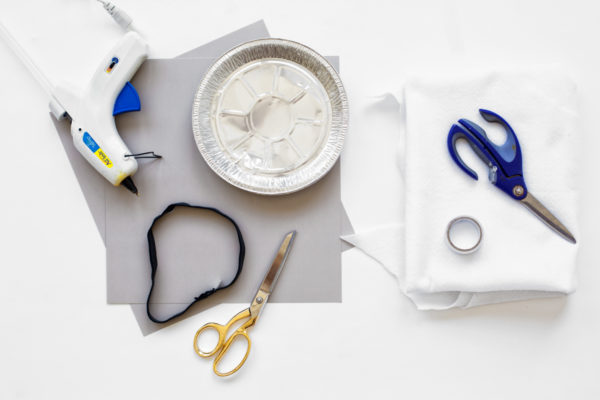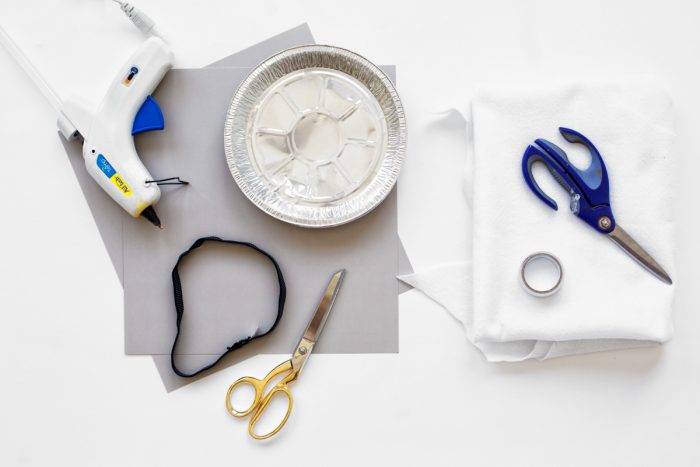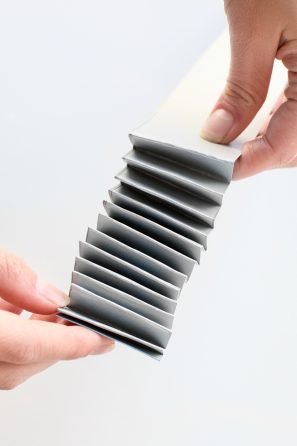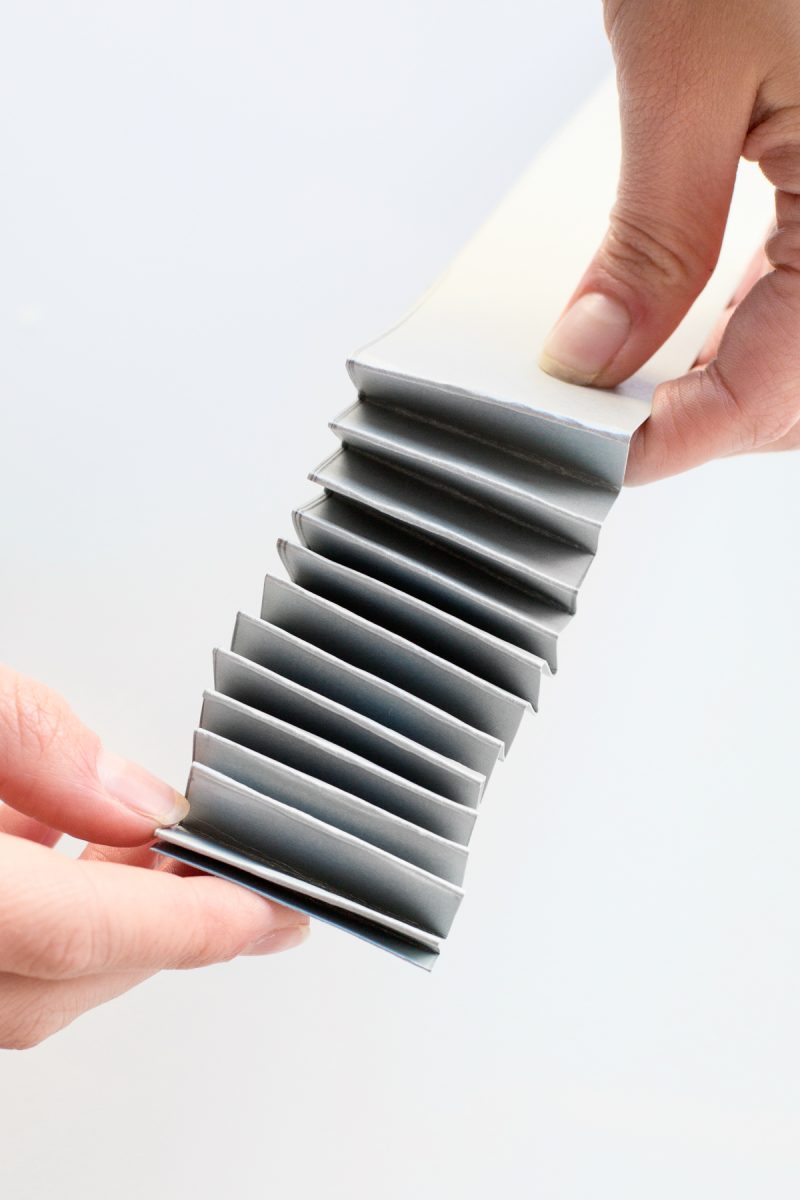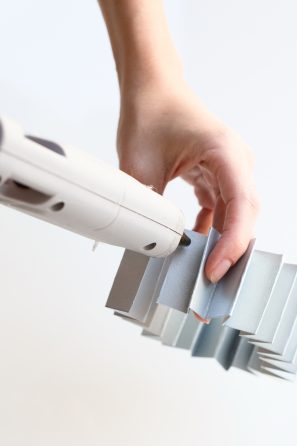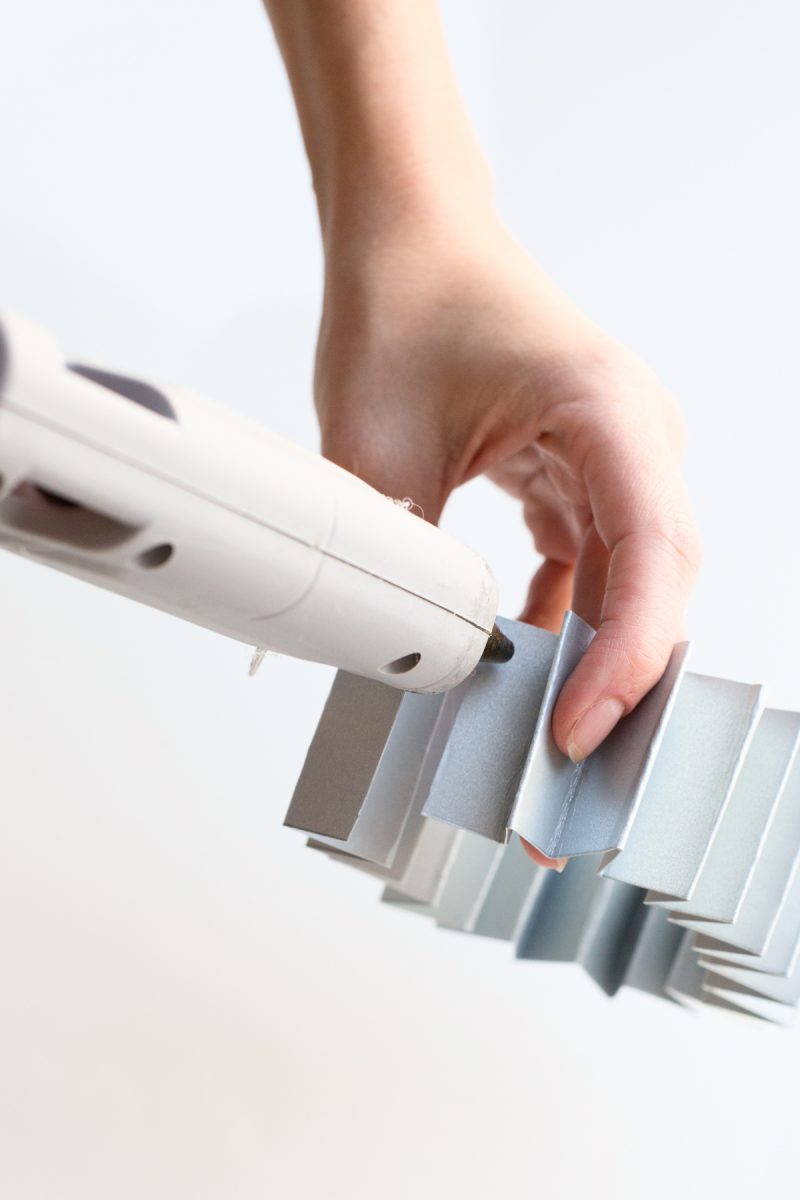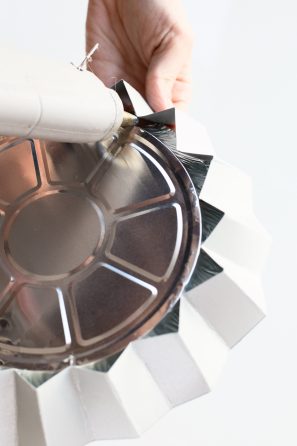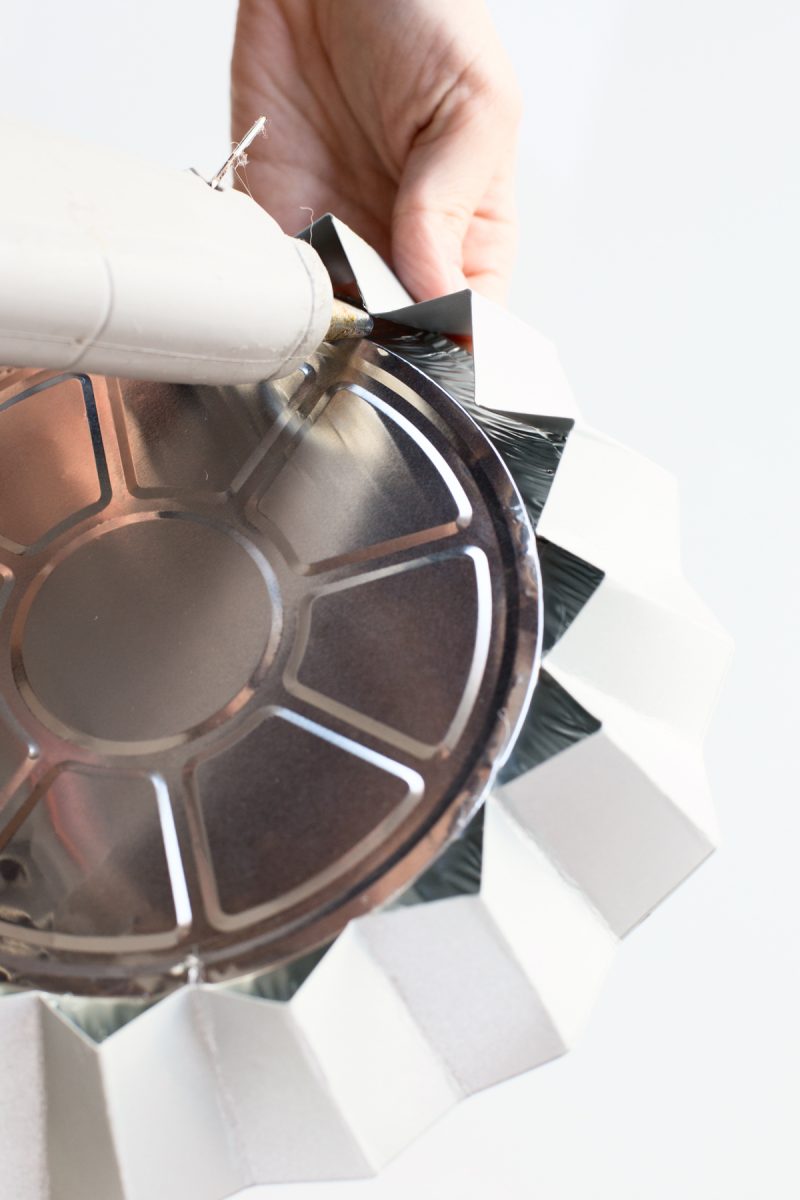 DIY Soda Bottle Costumes
Total Time: 1 Hour
Supplies
Green, Red and/or Orange Dress
Soda Label Template
8" Aluminum Pie Tin
12" x 12" Silver Cardstock
Hot Glue Gun
Stretchy Headband
White Adhesive Felt
Temporary Hem Tape or Needle & Thread (Optional, depending on the adhesive felt you find! See below.)
Directions
1. Cut two 2-inch wide strips of silver cardstock. Accordion fold each strip in about 1/2" sections.
2. Hot glue the ends of both strips together, forming one circle shape.
3. Hot glue the folded cardstock around the edge of the pie tin. I find it's best to glue one fold to one side of the pie tin, then glue the one directly opposite that. That gives you an anchor point so your folds are spread out evenly. Then continue to glue the rest in place.
4. Hot glue a stretchy headband to the bottom of the pie tin.
5. Cut out the soda label letters of your choice. Then, cut a "stripe" of felt, a few inches shorter than the length of your label.
6. If the adhesive felt you bought has a strong enough adhesive, you can just adhere it as-is to your dress If not, I recommend applying hem tape to the back for extra security and/or tacking each letter on with a needle and thread.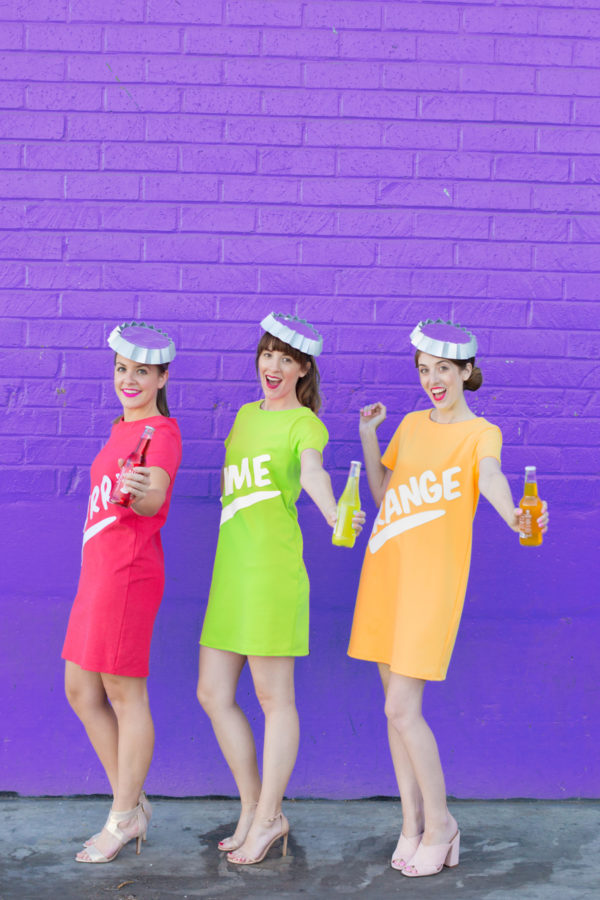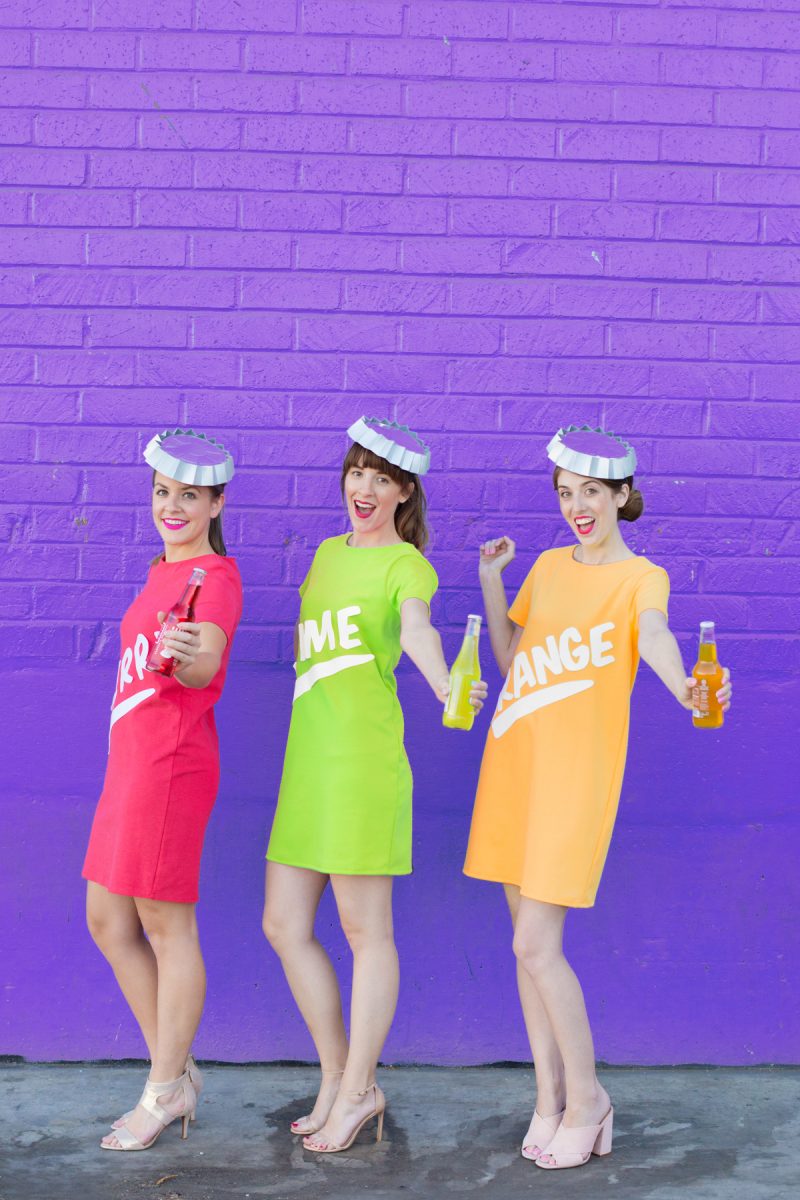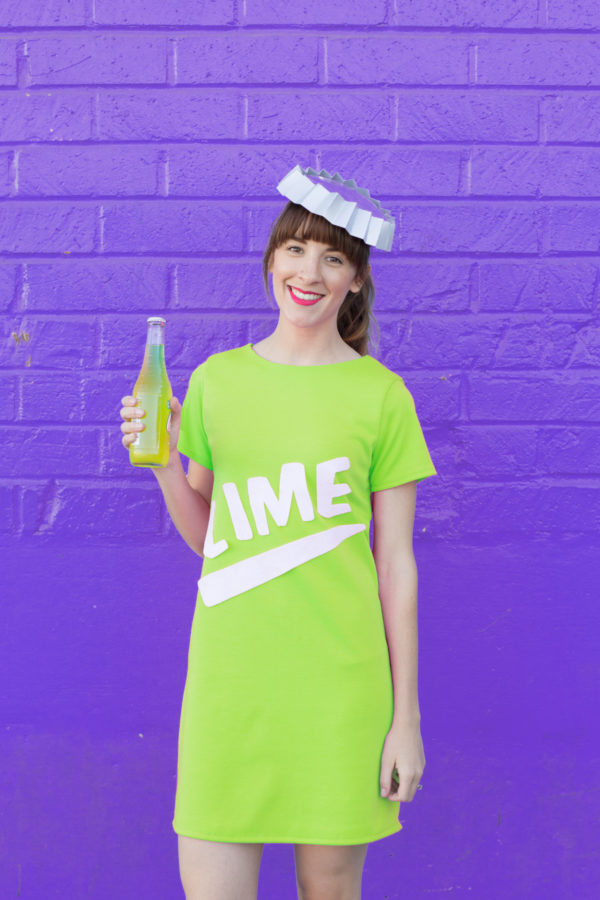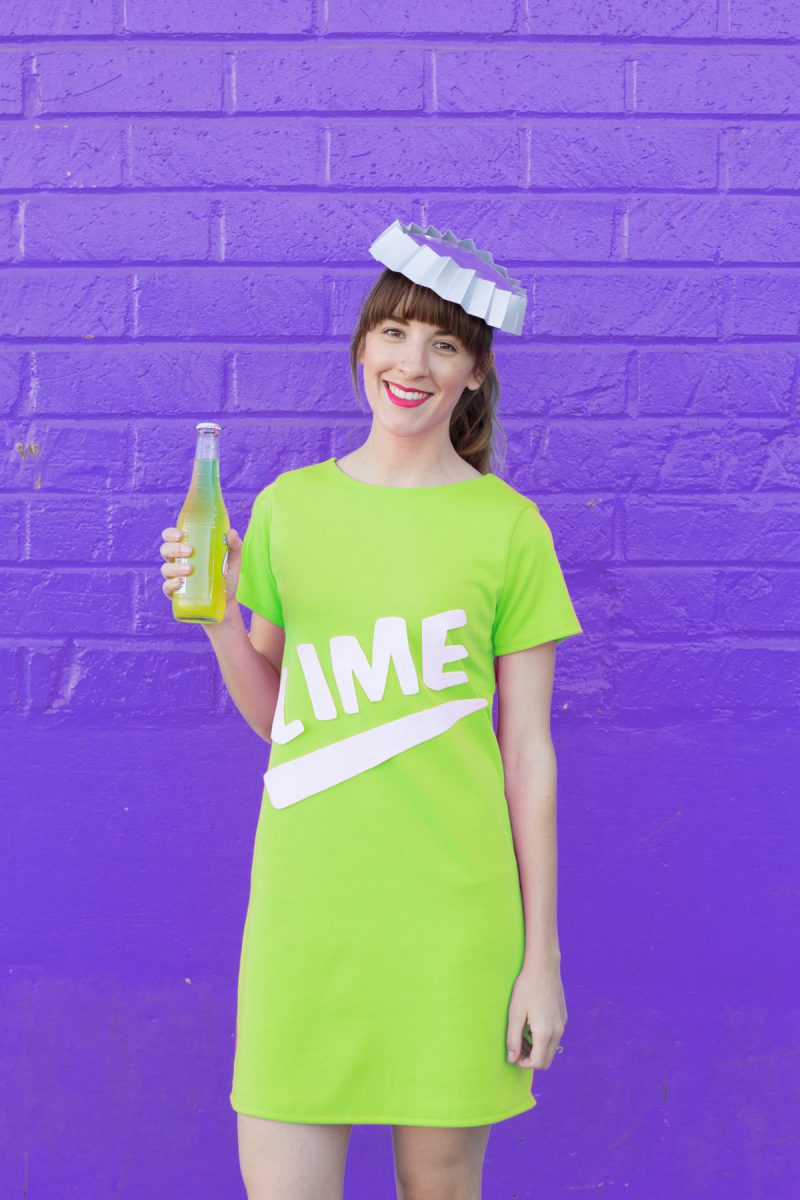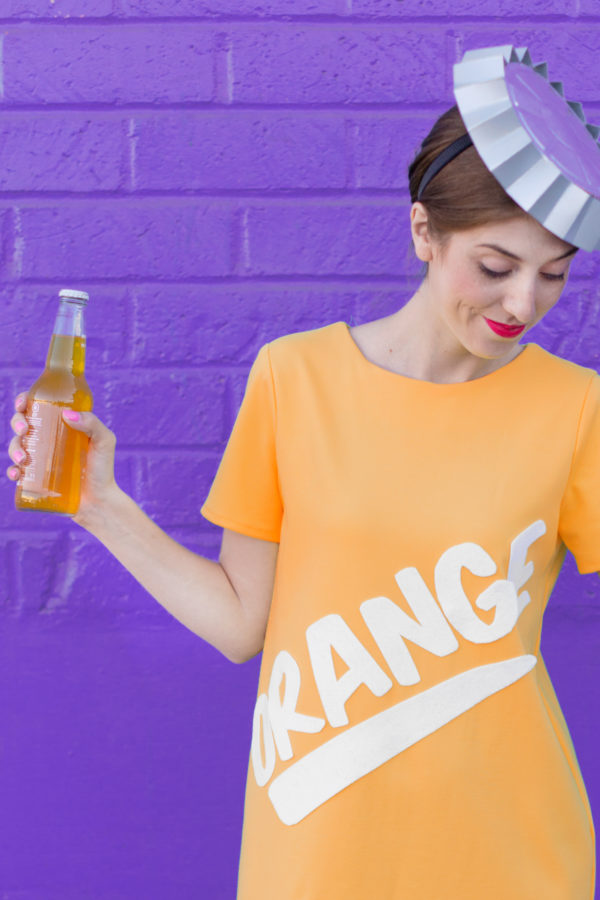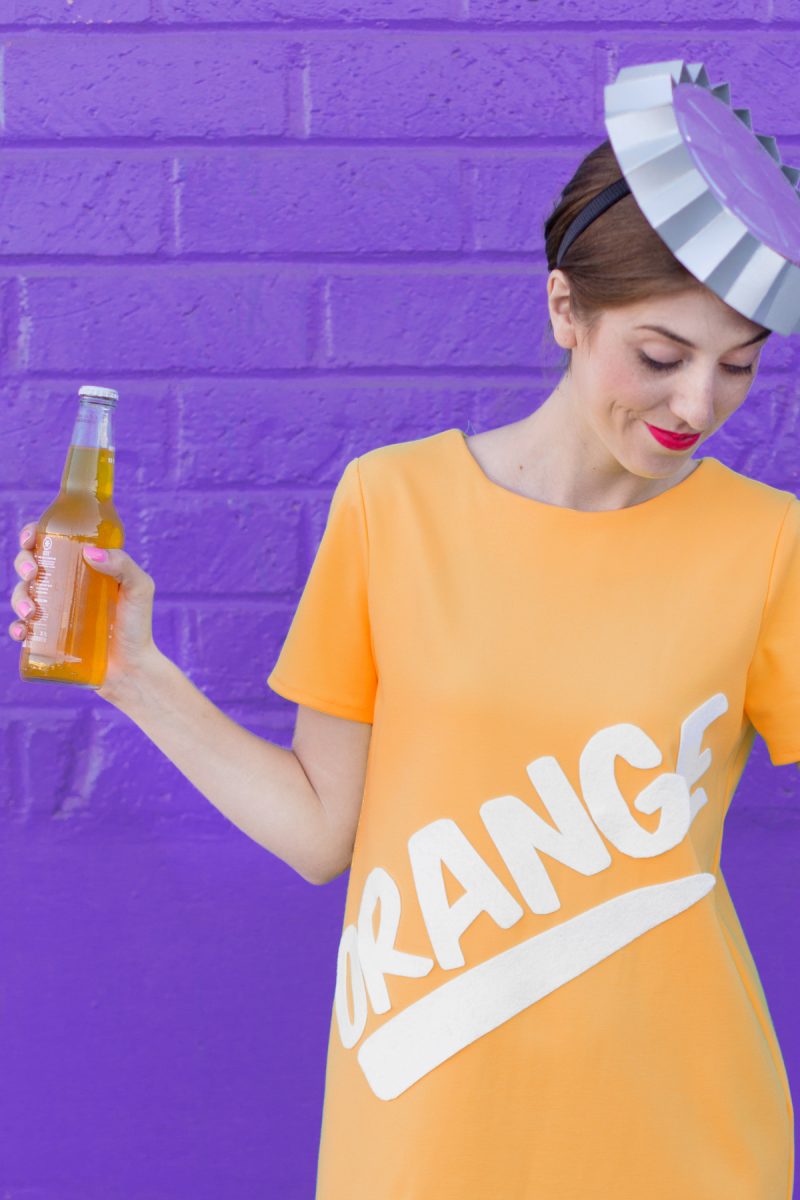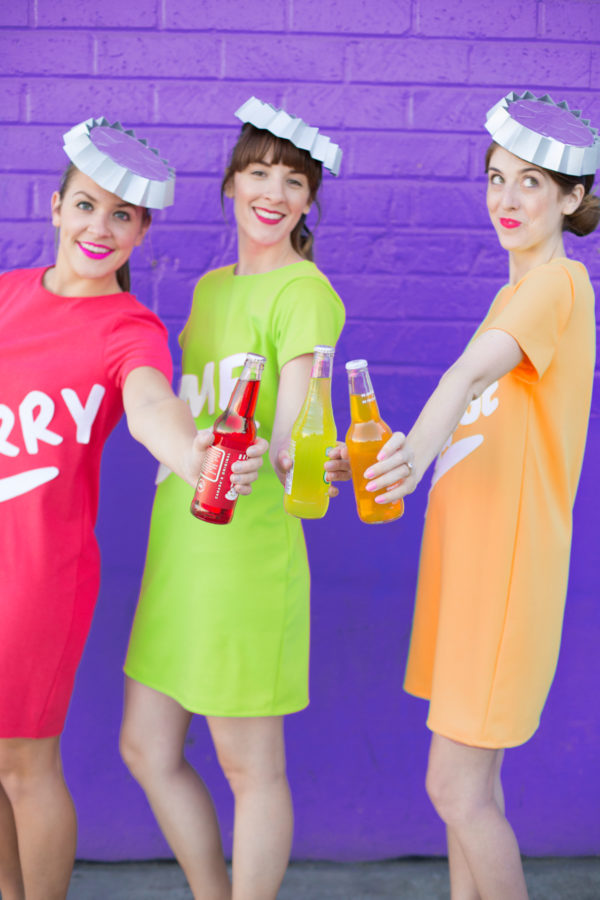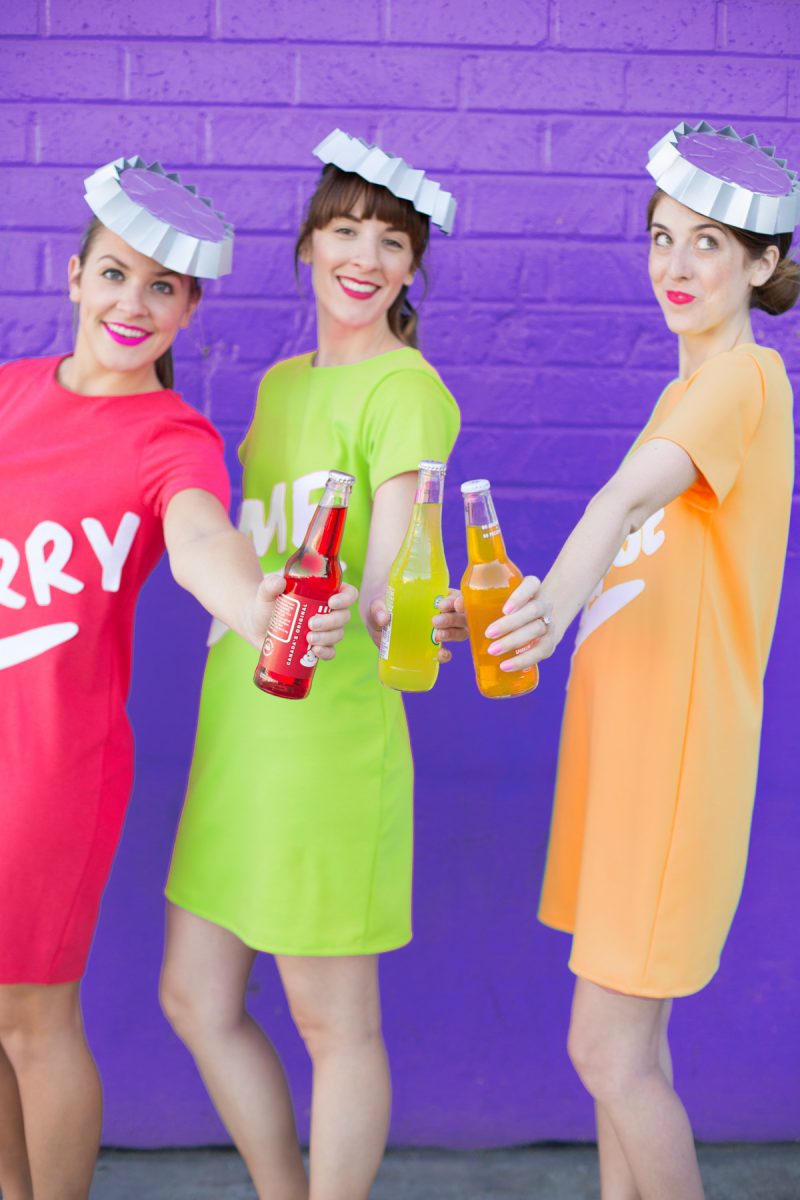 Photos by Jeff Mindell
How fun would it be to pair one of these with a burger and fries!? Yes, yes, YES!
If you make a Studio DIY costume, share it on Instagram with #studiodiyincostume to be featured here on the blog!!