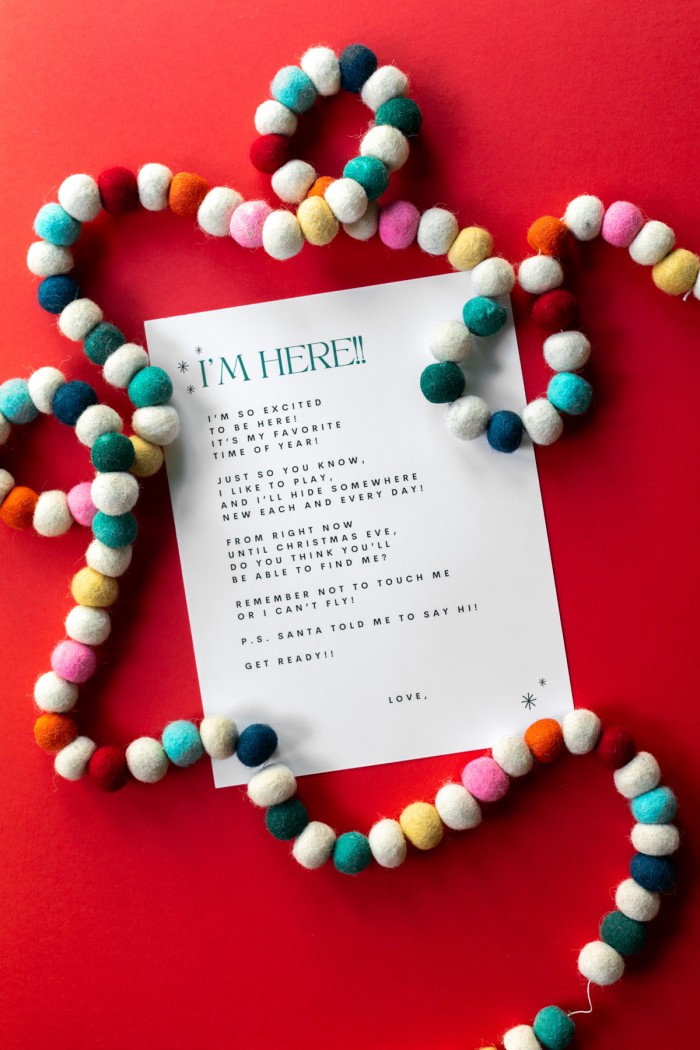 Whether welcoming your Elf on the Shelf for this first time or welcoming him for another year with the family, why not make it extra fun and easy with a free printable elf arrival letter? Nothing brings more excitement in our house than knowing our elf is coming. This letter makes that moment even more magical!
We've provided a few printable letter versions, whether you want elf to come with his own, pre-written poem so all you have to do is hit print, or a blank template where you can write your own special note. No matter what, your kids are sure to be excited to wake up to this letter alongside their Elf on December 1st!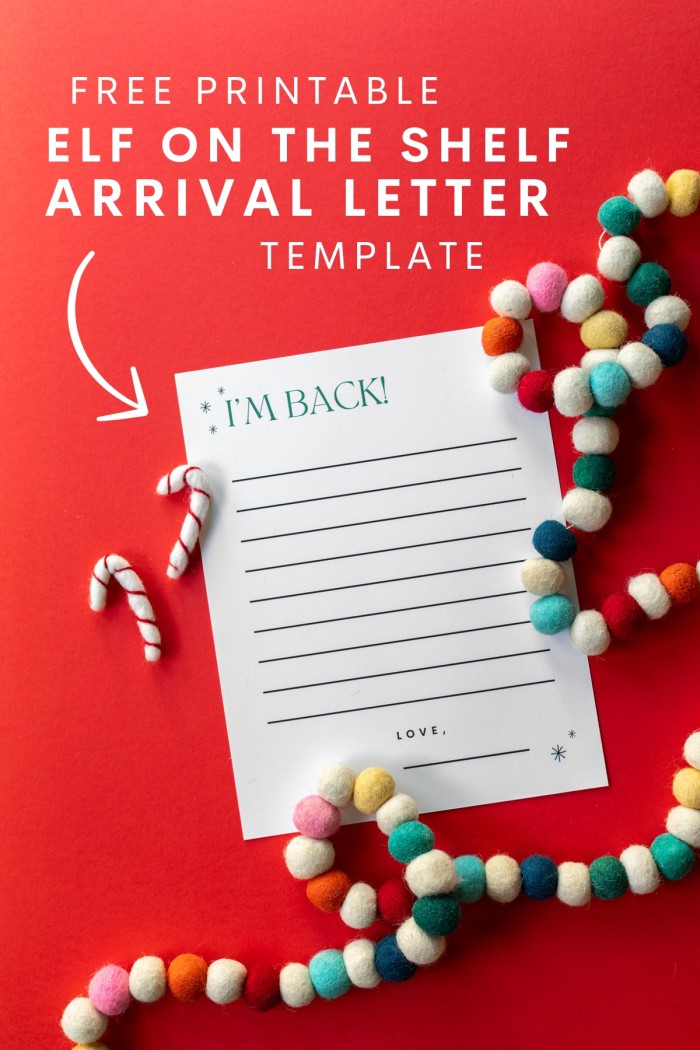 How To Use an Elf Welcome Letter
Elf on the Shelf, or other similar daily visitor traditions, are a magical and whimsical addition to your holiday season. It makes for such excitement for children each morning of December. They truly love it!
On the first day your Elf appears it is nice to have a letter with him that tells (or reminds!) your kids of why he's there and how much fun he likes to have.
Make sure your elf signs the letter with his or her name and set it next to your elf in his first hiding spot. You can even put it next to an Elf door, if that's how he enters your home!
How To Print Your Elf Arrival Letter
We've provided four templates for you to choose from when printing your elf welcome letter.
Click the button below the letter you'd like to use to download the PDF to your computer.
Elf Arrival Letter for Elf's First Visit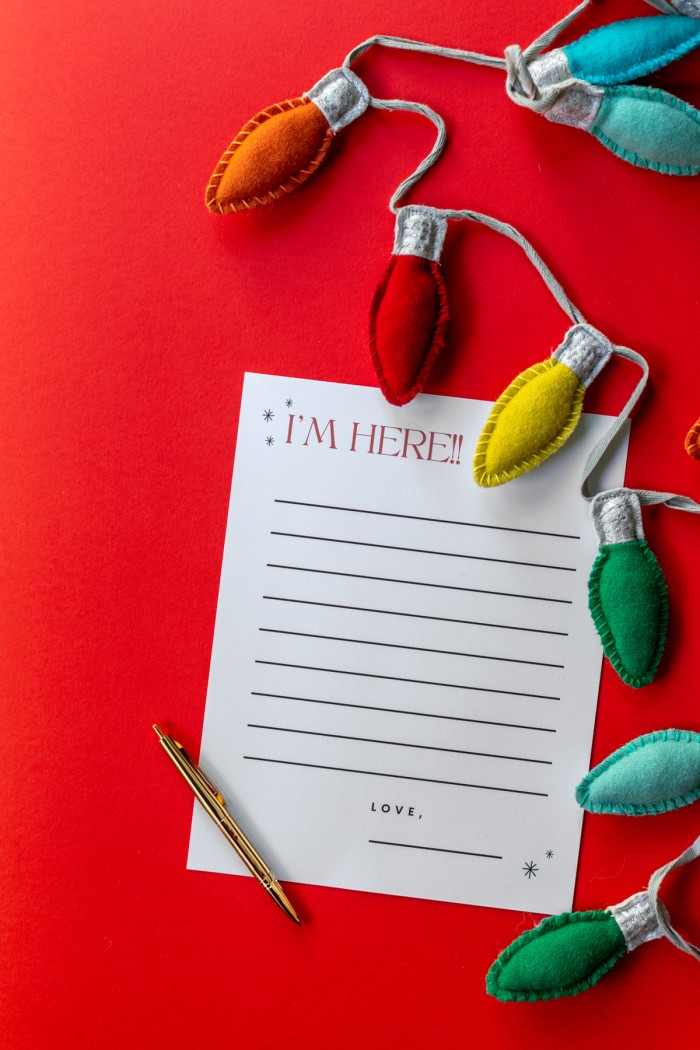 Is this the first year your elf is joining your home? Here is a letter to announce his arrival! We've provided both a pre-written poem and blank template depending on what you prefer (or how much time you have).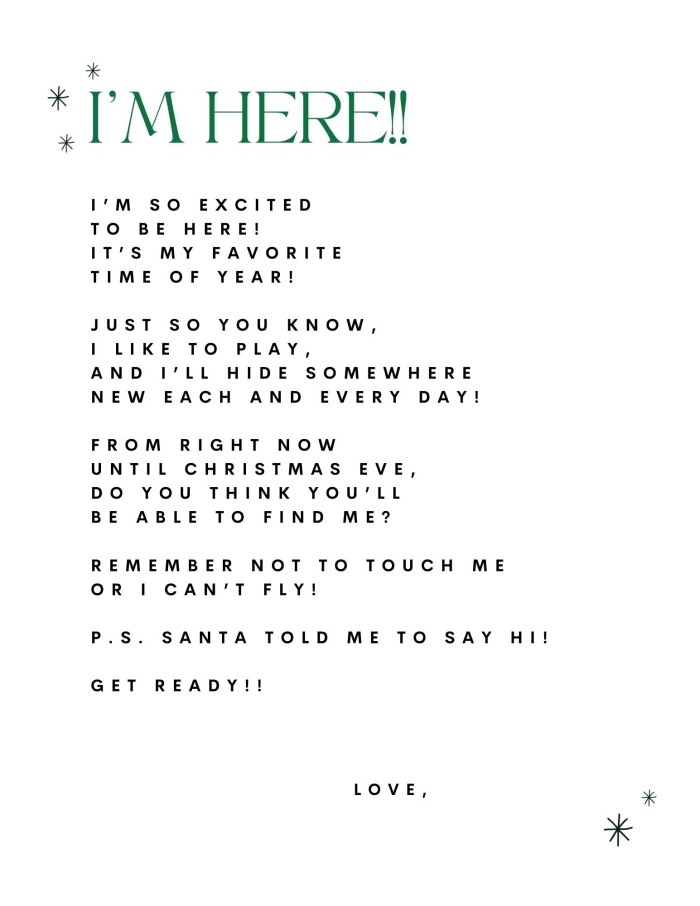 Print on computer paper with your regular InkJet or Laser printer.
Fill out the letter, if using the blank template, or simply sign elf's name at the bottom!
Elf Arrival Letter for Returning Elves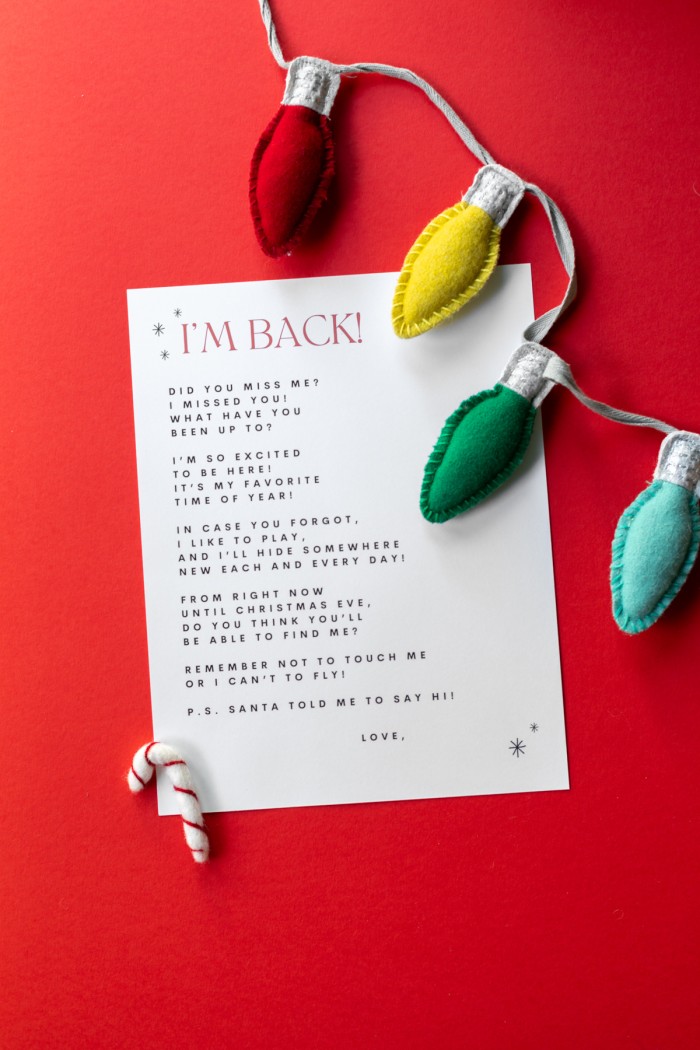 Is your elf returning to your home after his or her year at the North Pole? This letter is just for you! We've both an "I'm back!" poem and a blank template for you to choose from.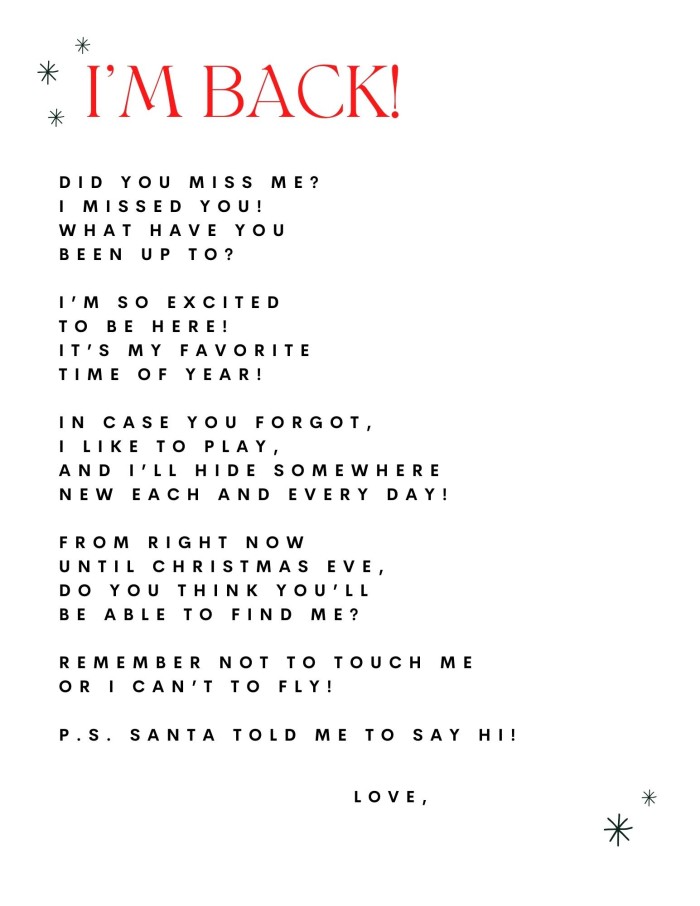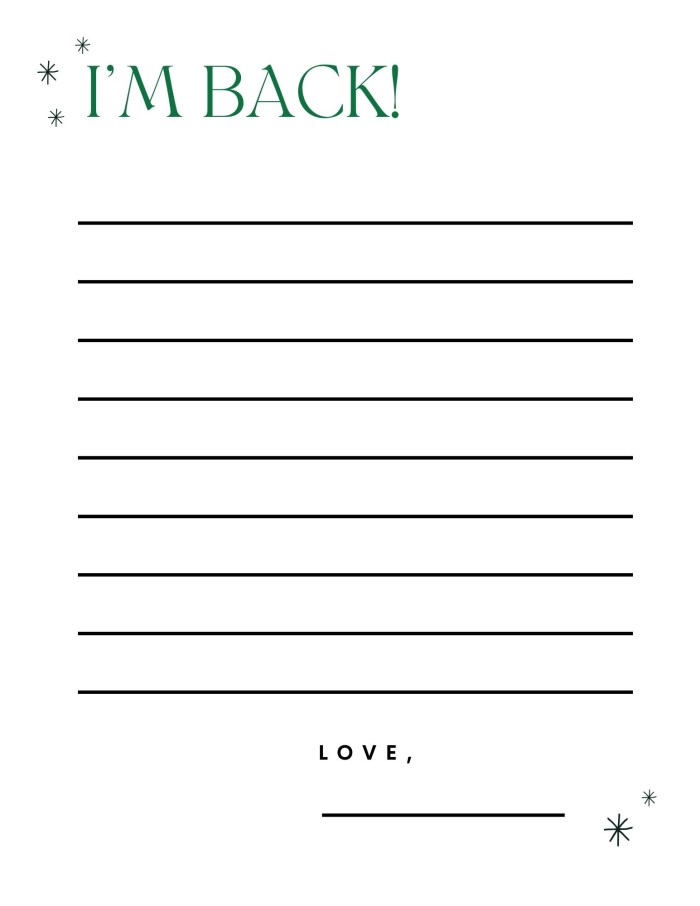 Print on computer paper with your regular InkJet or Laser printer.
Fill out the letter, if using the blank template, or simply sign elf's name at the bottom!
Easy Elf on the Shelf Ideas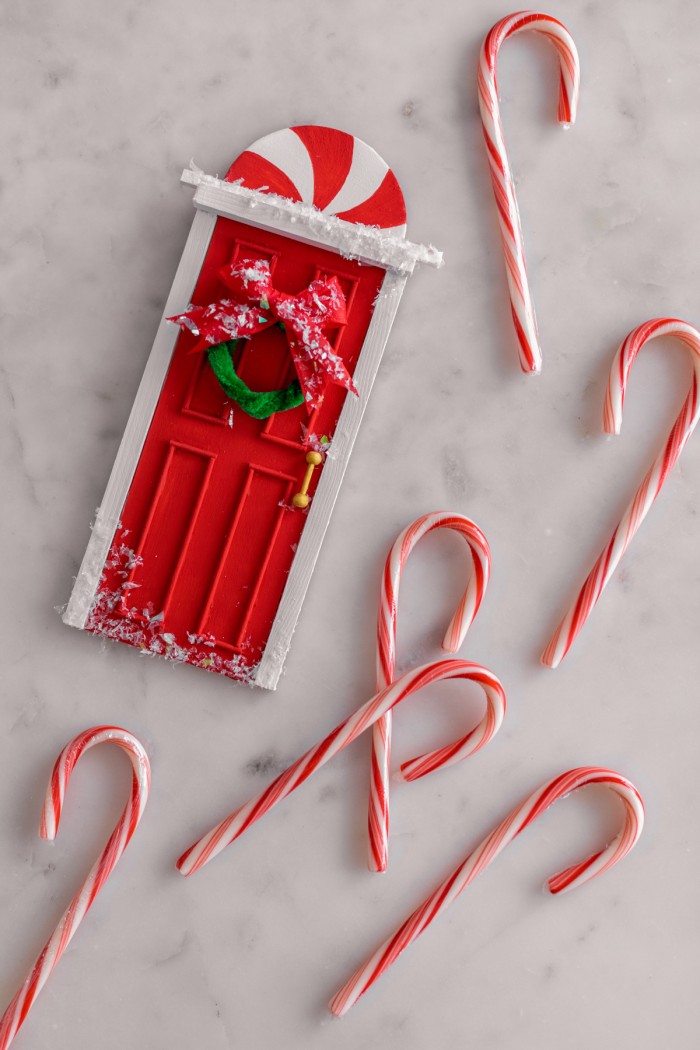 Once your elf has arrived, tradition has it that he hides in a different spot each morning. Sometimes, he plays funny tricks too!
We created an easy Elf on the Shelf cheat sheet to help you come up with doable ideas each day of December so the tradition can be fun and stress-free! We add a new list each year so there's always plenty of Elf tricks and ideas to try out after he arrives.
Where To Buy an Elf on the Shelf
Don't have your elf yet? You can buy an Elf on the Shelf at the link below! They come in different skin tones and genders so you can choose the best Elf for your child or family!
The Elf comes with a book as well that you can fill out with the date your tradition started and the name of your elf. A great keepsake!
More Christmas Traditions
Looking for other Christmas traditions to start with your family? Here are a few of our favorites:
I hope this free printable Elf on the Shelf arrival letter was a fun addition to your Elf experience! Enjoy this fun family tradition throughout the month of December, and beyond… if your kids can convince your Elf to come a little early next year. Ha!