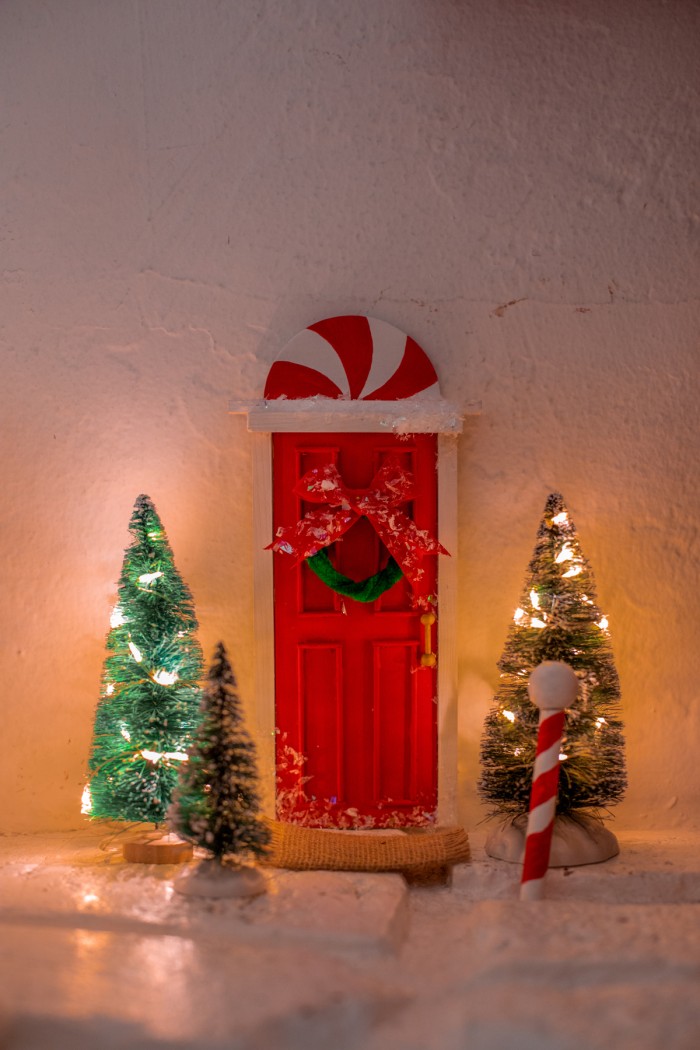 Welcome the elves to your house this holiday season with an adorable Elf Door! This whimsical elf door, nestled among festive trees and twinkling lights, adds a touch of enchantment to your holiday decor. Its miniature size is perfect for an Elf on the Shelf, or simply to open up the imagination to the possibilities of magic elves entering and exiting the door during the season!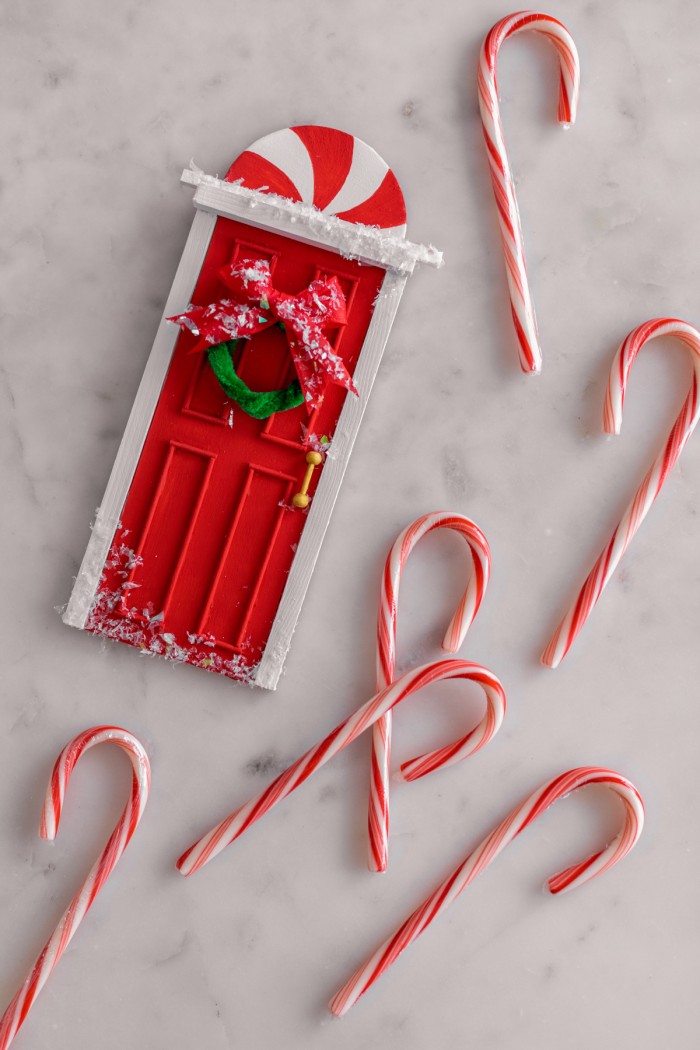 What is an elf door?
An elf door is a Christmas decoration that is cute and festive, to welcome the "elves" that might be prancing about during the holidays! It can serve as a personal door for your Elf on the Shelf, or as a simple decoration on its own that can serve as an entrance to the elves this season.
Adding this mini door to your holiday decorations will make it a little extra magical for your children! It is fun to see their imaginations go wild when the elf door is set up and they can imagine the little elf going in and out of their own personal entrance.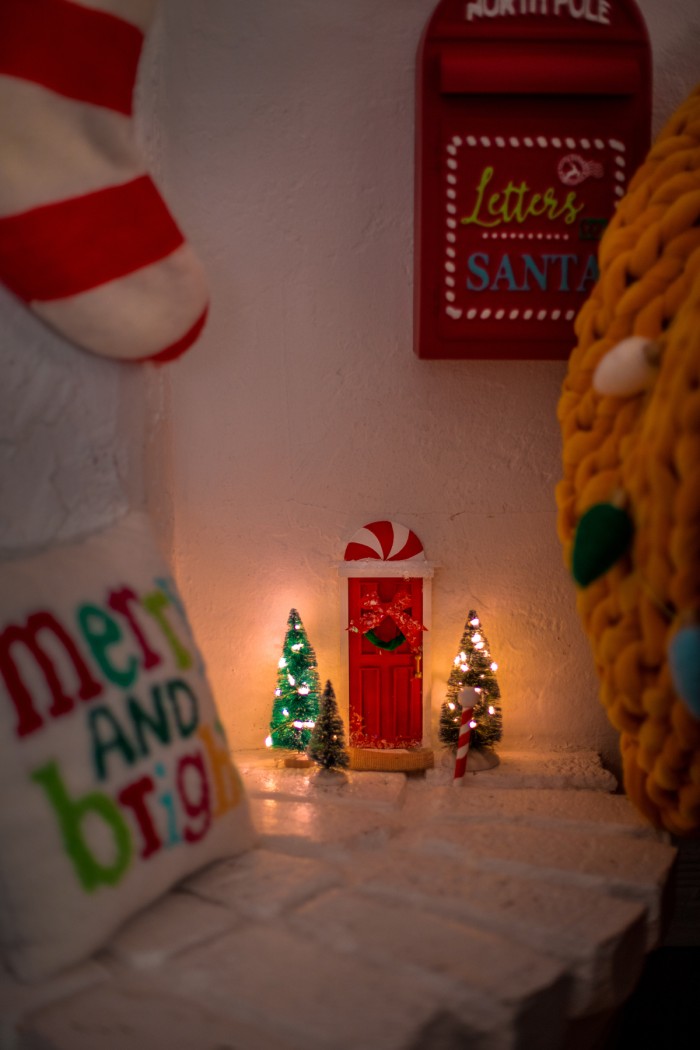 Supplies Needed
This holiday Elf on the Shelf Door uses simple craft supplies and is easy enough for kids to make, too! Here's what you'll need: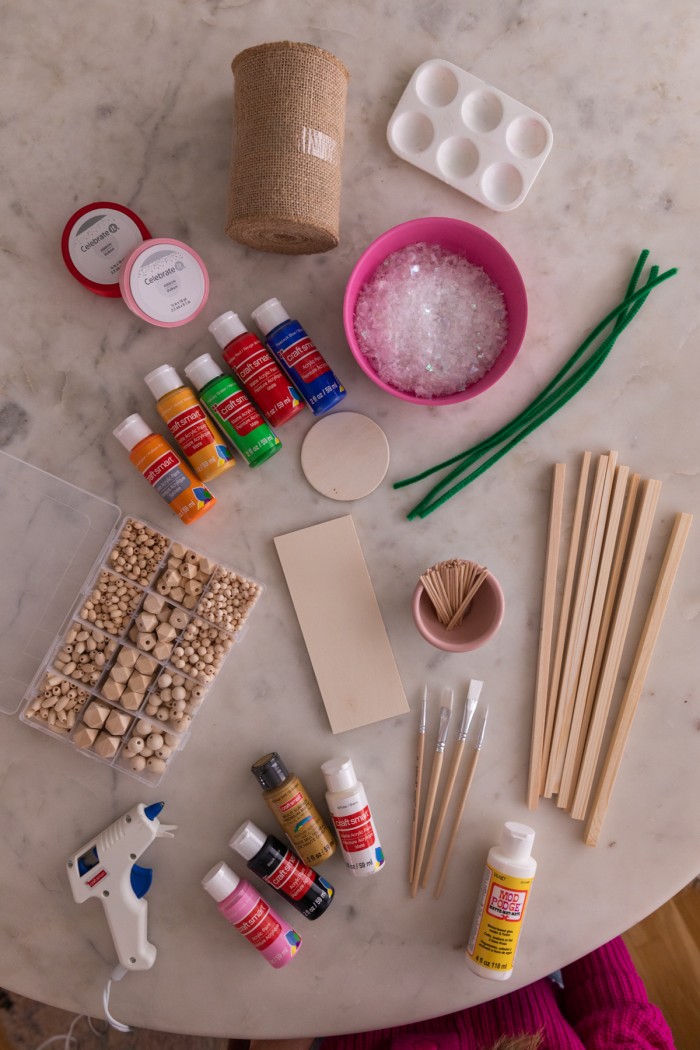 Step-by-Step Tutorial
Making your own elf door is a fun, simple craft that takes your Elf on the Shelf up a notch! Now that we have our supplies ready, let's get started!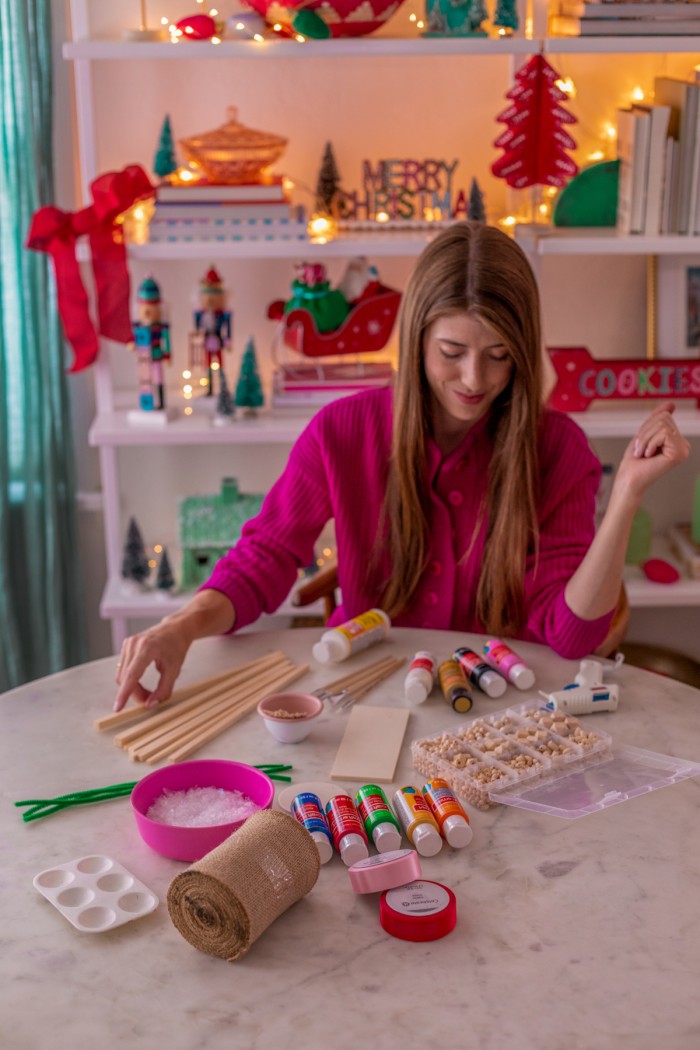 Create Door Base: Cut mini dowels to use as "molding" on the door. I made four rectangles with mine. Hot glue in place on the wooden slat.
Make Door Handle: Cut a small piece of a mini dowel and add a small wood bead to each end. This will act as the door handle.
Make a Border: Cut down the square dowels to make a border around the top and sides of the wood slat.
Paint! Paint the door and molding red. Paint the handle gold. Paint the border white and paint one half of your 3″ circle to look like a red and white peppermint.
Assemble: Hot glue the border around the door, the doorknob on the front and the circle to the top of the door.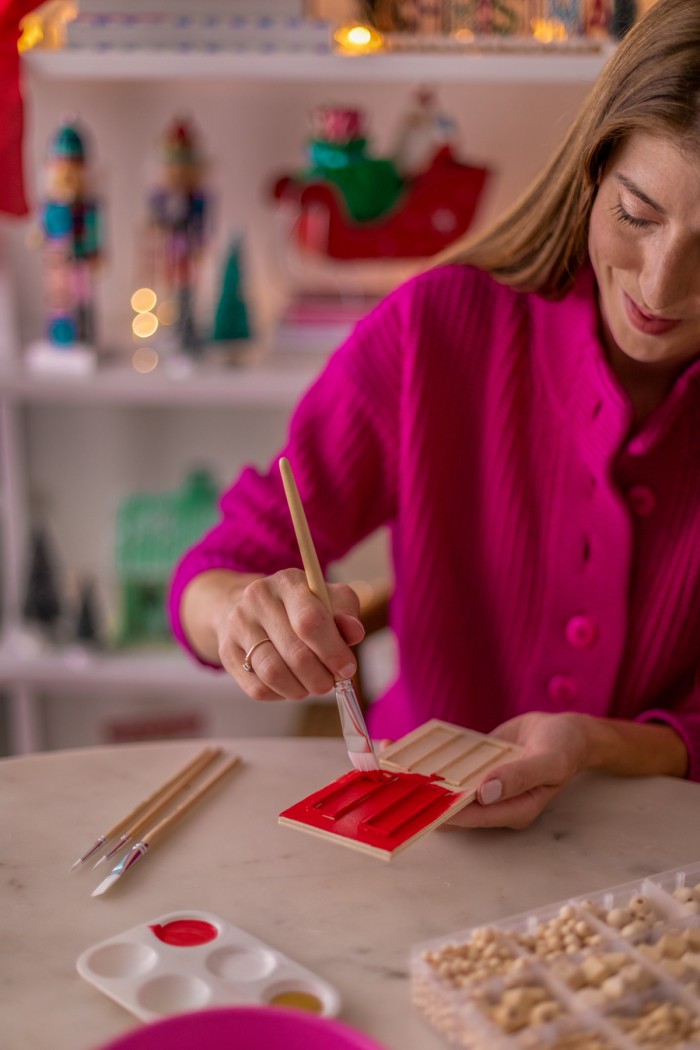 Now it's time to decorate! If desired, twist two pipe cleaners together and then form them into a circle shape.
Add Mod Podge: Using your mod podge, paint it onto any spots on the door that you'd like to be covered in snow. I did some on the top of the border, the wreath, and the bottom corner of the door.
Sprinkle Snow: While the mod podge is still wet, sprinkle iridescent snow overtop and let it dry completely.
Place on Wall: Attach removable picture hanging strips to the back of the door and adhere to the wall following package instructions!
How to Use Your Elf Door
Here's a few fun ways to use and place your Elf Door in your home or community!
To Help Your Elf Make an Entrance
Place this mini door door just above the baseboard in an easy place for your child to spot. Then you can let your child know that this elf door is to welcome your elf on the shelf and give it its own door to go in and out of while they are here for December! You never know what kind of mischief the little elf will get into!
You can even pair it with our free printable Elf arrival letter too, for the occasion!
If you aren't sure where to place your elf door, use your imagination! It would be super cute to place the elf door next to your front door, in the house on a wall, in your child's room, or on a mantel! You could even place it in a book shelf to give the elf his own little space. The opportunities are endless, and elf door decoration will look great no matter where you decide to place it!
As Fun Holiday Decor
You don't need an elf on the shelf to make an elf door! This elf door is perfect on its own as fun holiday decor that can open up the magic of the universe of elves. It can go on a shelf, near the fireplace, or in your child's room!
What can I add to my door?
Your elf door can stand alone or you can add a little scene around it for an extra fun decoration! I added a north pole that is super easy to paint and assemble. Add a simple door mat and some small twinkle lights. Plus, you can make some bottle brush trees to place around the door!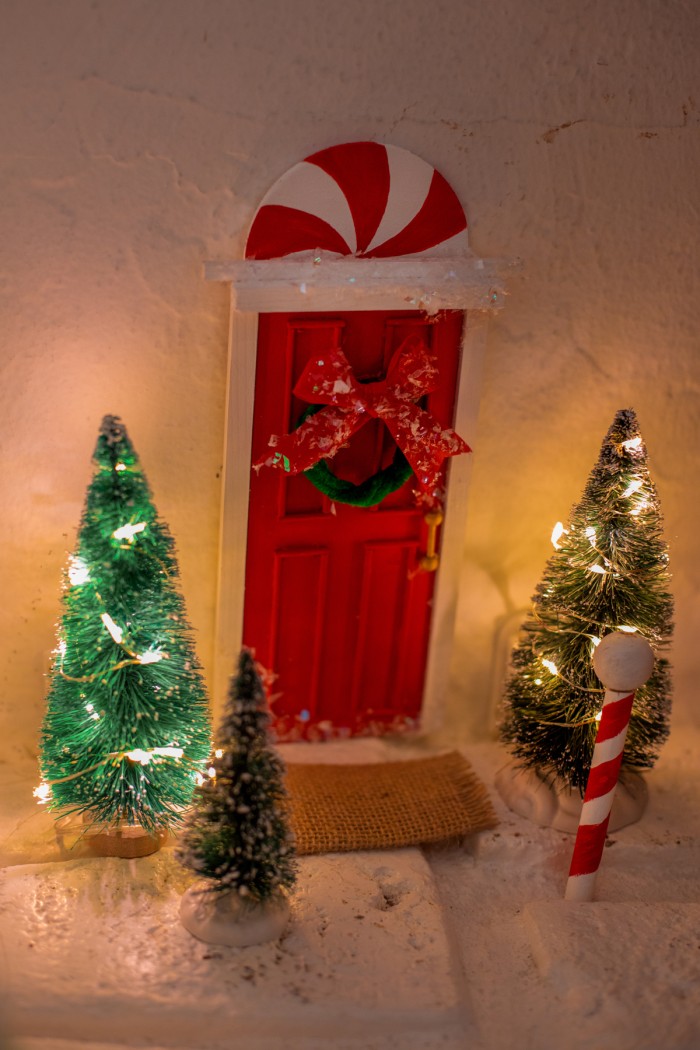 Elf on the Shelf Cheat Sheet
If you are making this door as an Elf on the Shelf door, you can follow or Elf on the Shelf Cheat Sheet to know exactly what to do with your Elf on the Shelf every day of December! The elf will do something new every night to surprise the kiddos in the morning. This is such a fun way to inspire imagination and holiday spirit into your children!
More Christmas DIY Crafts to Try
I hope this elf door brings a little extra magic to your family and home this holiday season!