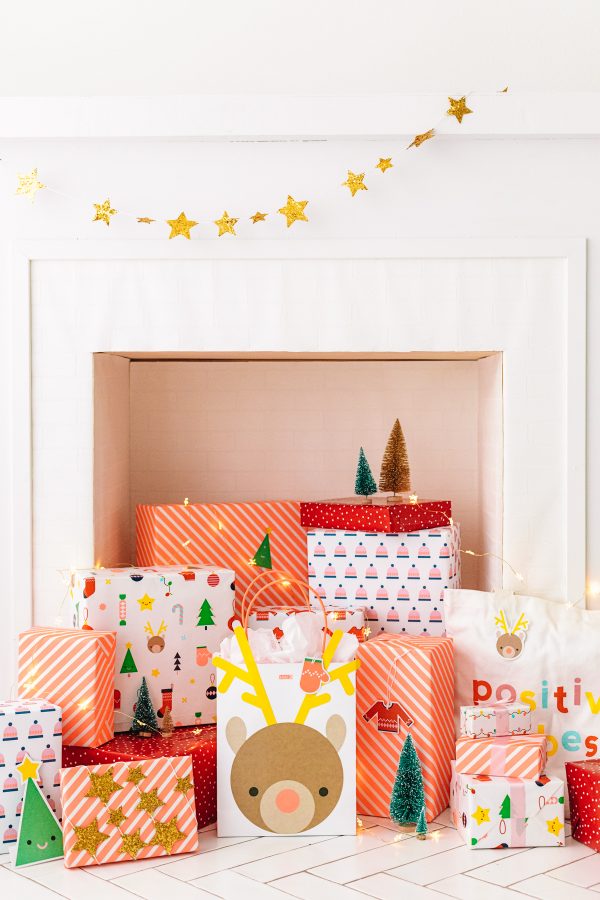 You know those memes about people who love Halloween but also have, like, already unpacked the Christmas tree and have it causally hiding under their bed until 12:01am on November 1st? Yeah…guilty.
So LET THE HOLIDAY CONTENT BEGIN! Slowly, don't worry. 😉 I get asked for gift guides soooo frequently from you guys, so we have a bunch planned over the next two months. First up, five gift ideas for people in your life who are hard to shop for! Plus, I've paired each one with a cute gift wrapping idea that you can use for that gift or any of the ones you have to wrap this year. UGH AND HOW CUTE IS THE WRAPPING PAPER!??!! It's from kikki.K, who I partnered with on this post!! They have a ton of amazing gift items (all sourced at the bottom of the post!) and holiday decor pieces, too. I love that they combine classic Christmas motifs with some fun and poppy colors, like that neon coral!! Alright, here we go!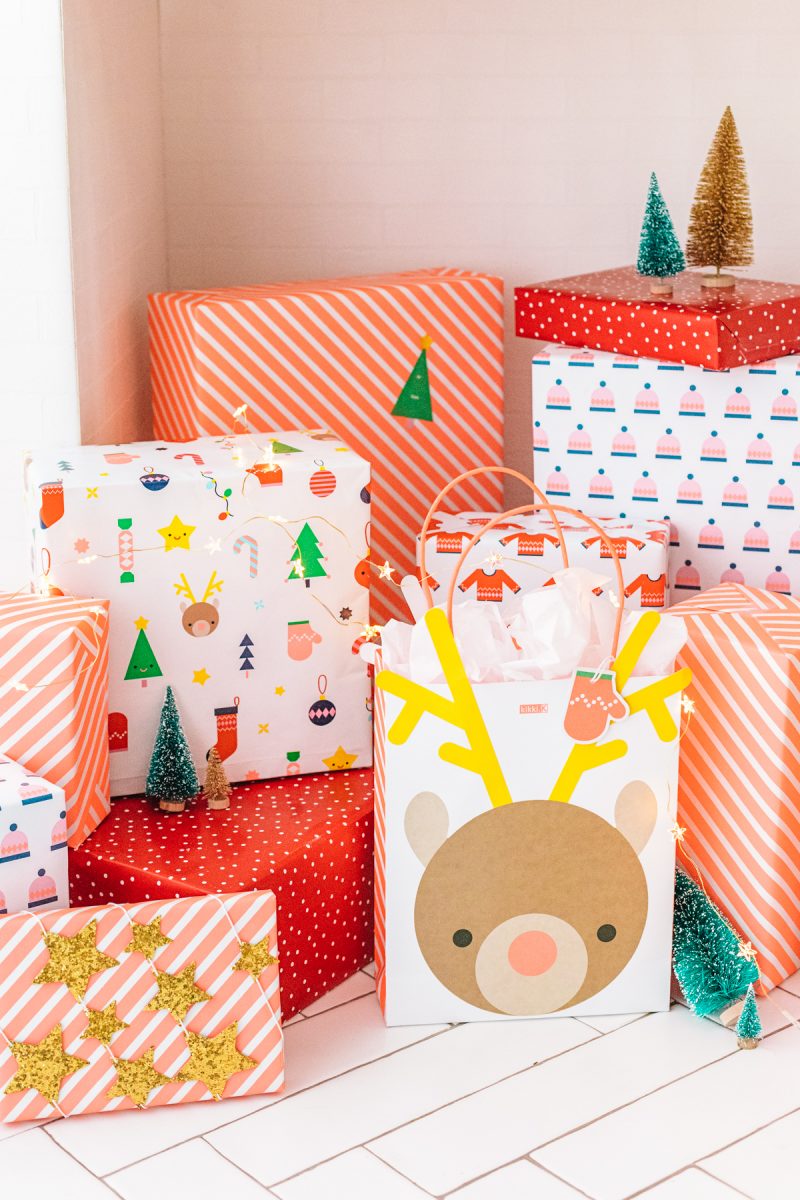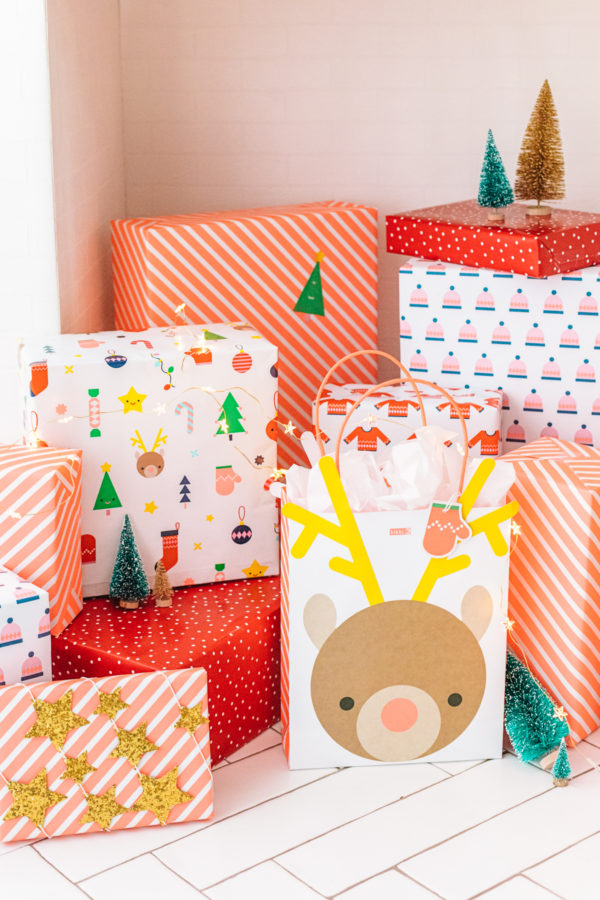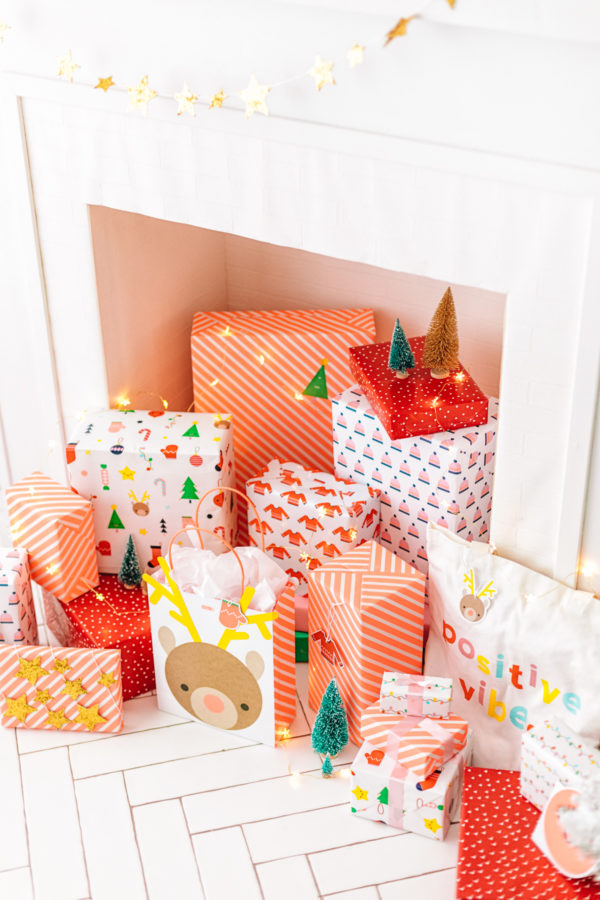 Gift Ideas for a Teacher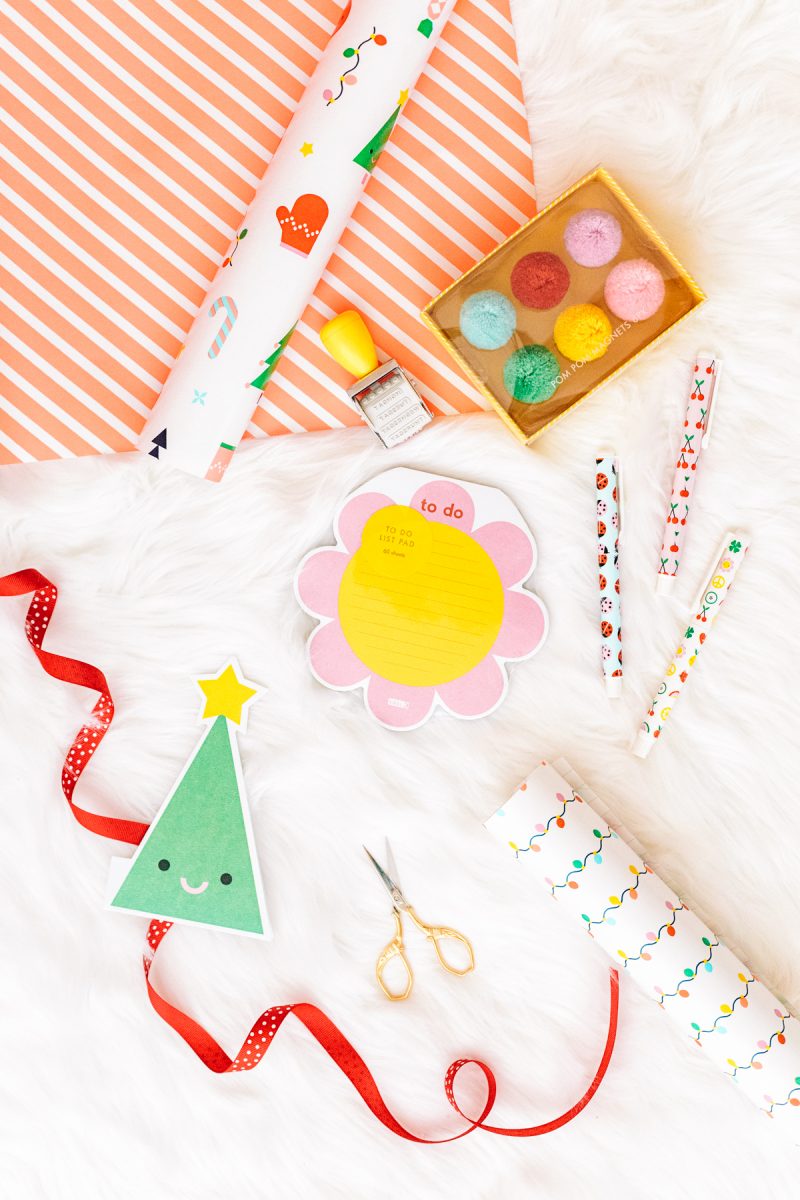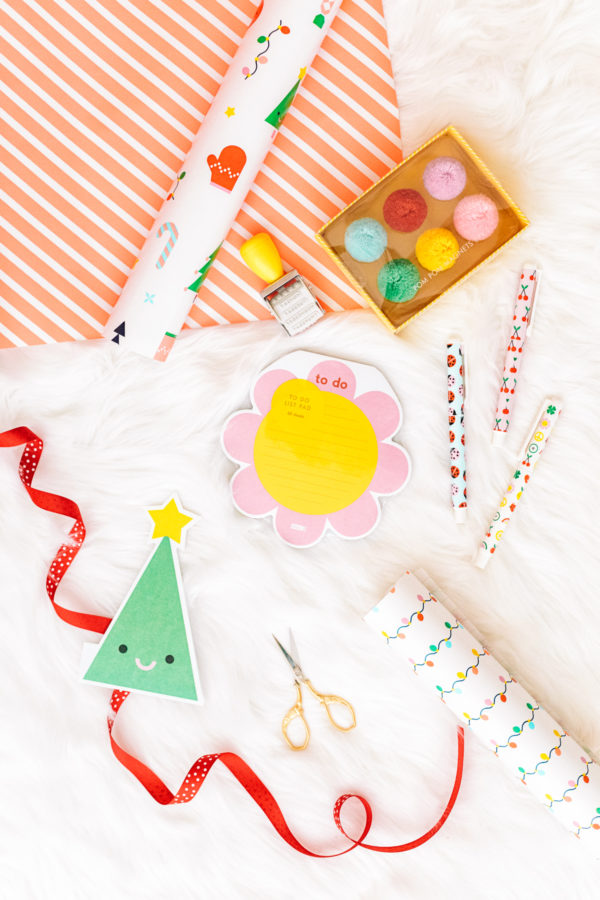 What to give: Everything thinks to buy desk supplies at the beginning of the year, but what about after the holiday break?! Give your teacher a gift that'll freshen up their desk when they return in the new year. A little notepad, a cute stamp (like this one with the days of the week!) that they can use in the classroom, and magnets or other little accessories that'll bring a little life to the coldest time of the year!
How to wrap it: My dad is the king of wrapping teeny tiny gifts. Sometimes, when your gift is comprised of a few small items, it's fun to wrap them all separately! It makes for an adorable stack of gift and it allows you to use up some scraps of paper leftover from the larger gifts you've wrapped.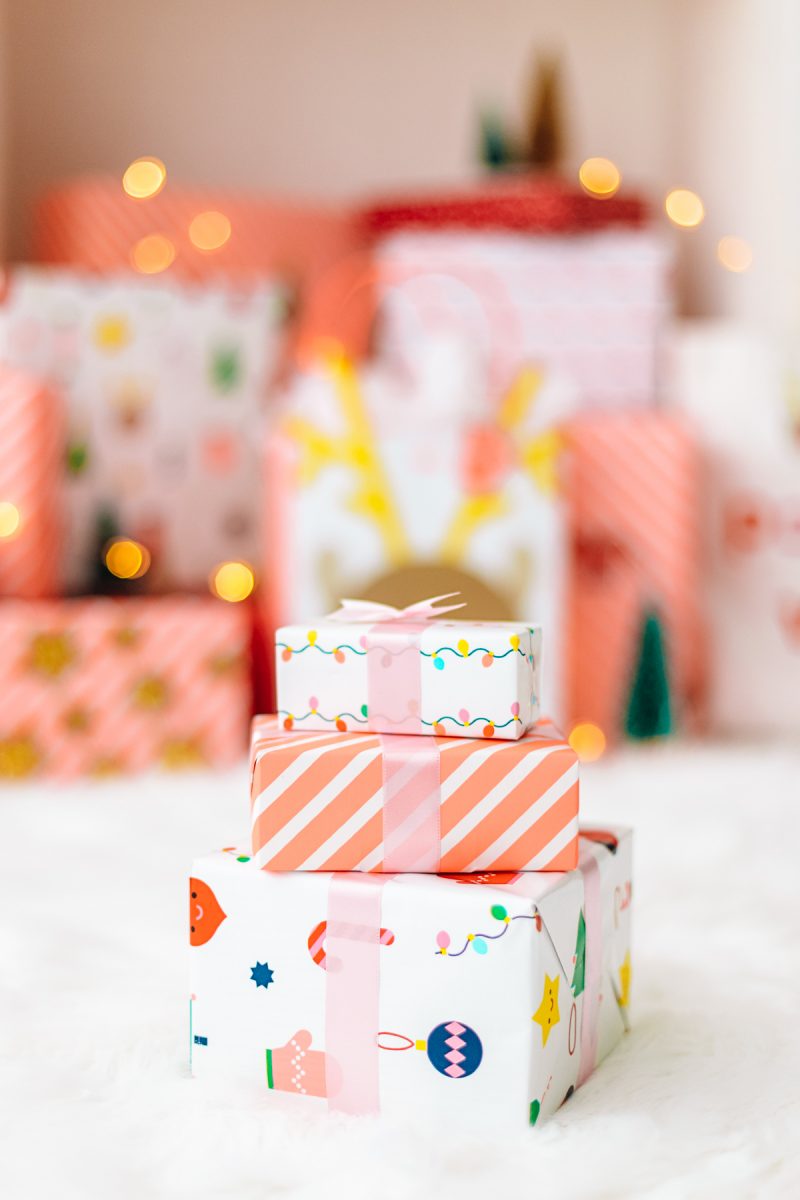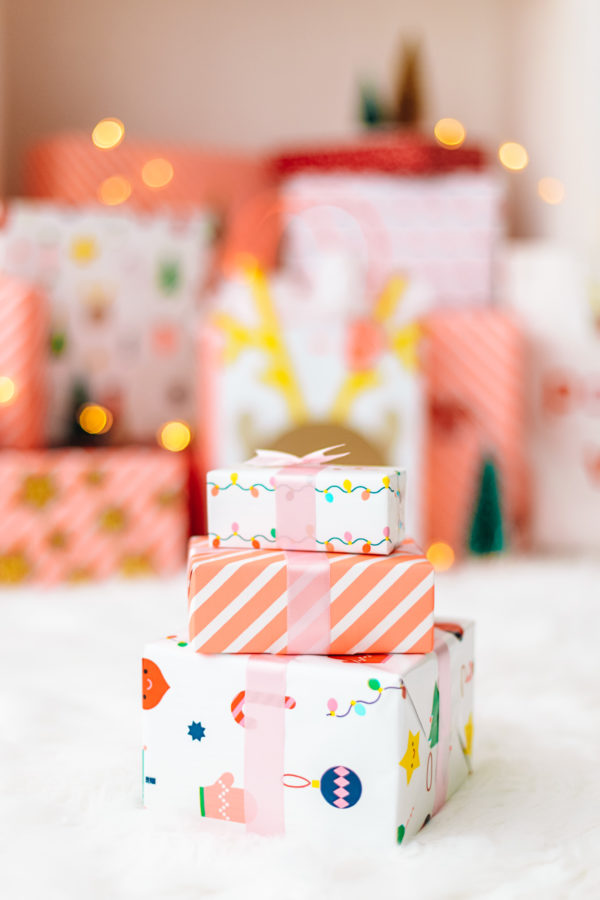 Gift Ideas for a Caregiver
What to give: If your caregiver is a paper person, a new planner is a great gift to give. They can use it to organize their days when they're "on" and when they're off. If you want to toss in something extra, try a planner accessory like stickers, a bookmark (paperclips are great for that!) or colorful pens.
How to wrap it: If perfectly creasing corners and tying bows isn't your thing, you're probably a gift bag gal (or guy!). My new favorite trick for jazzing up a gift bag is wrapping the handles in cute battery-powered twinkle lights!! It adds a little something to the handle, and if you let a few of them fall inside the bag, the whole gift looks like it's glowing!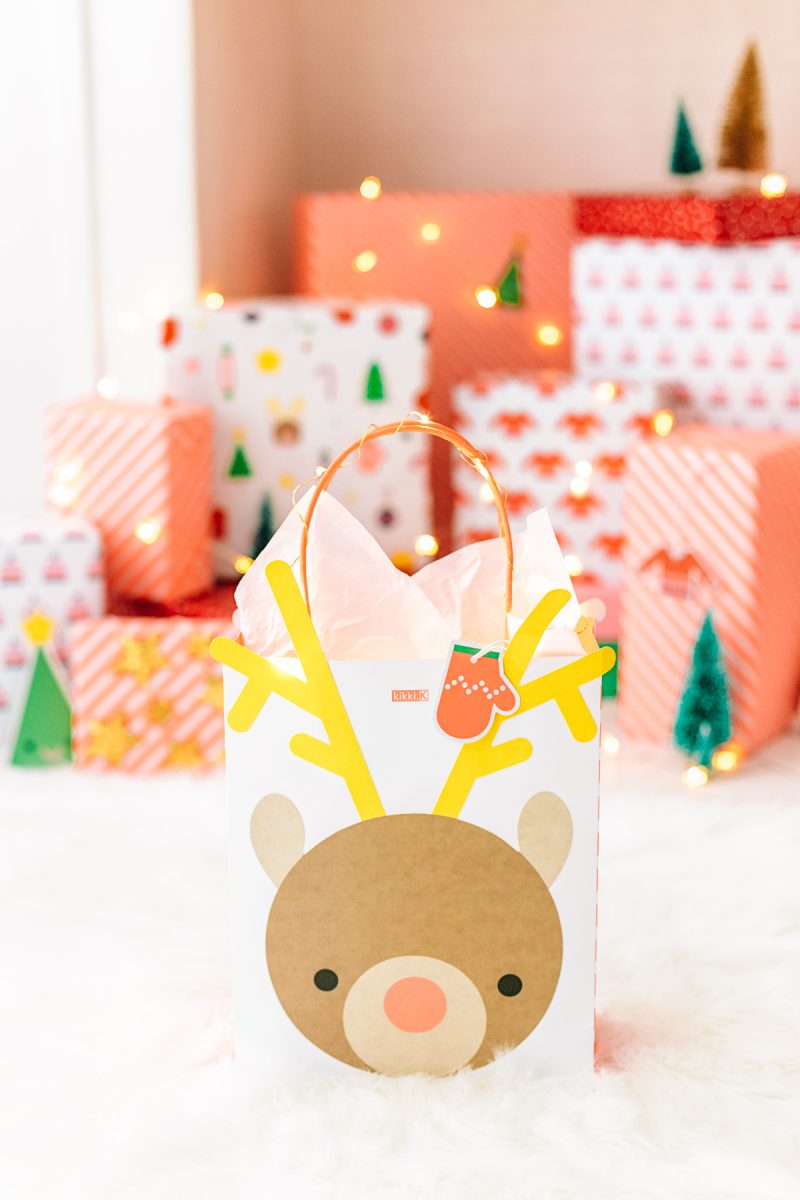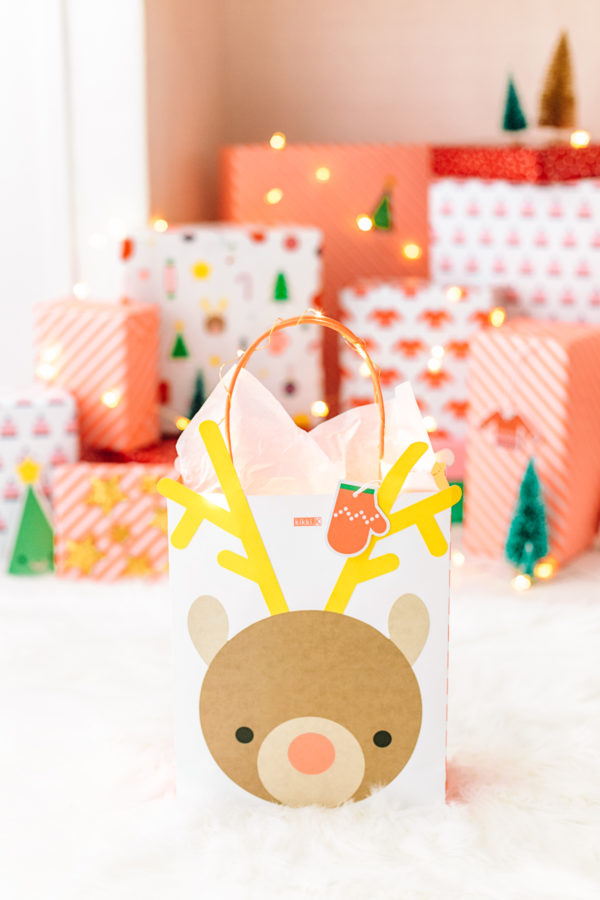 Gift Ideas for a Co-worker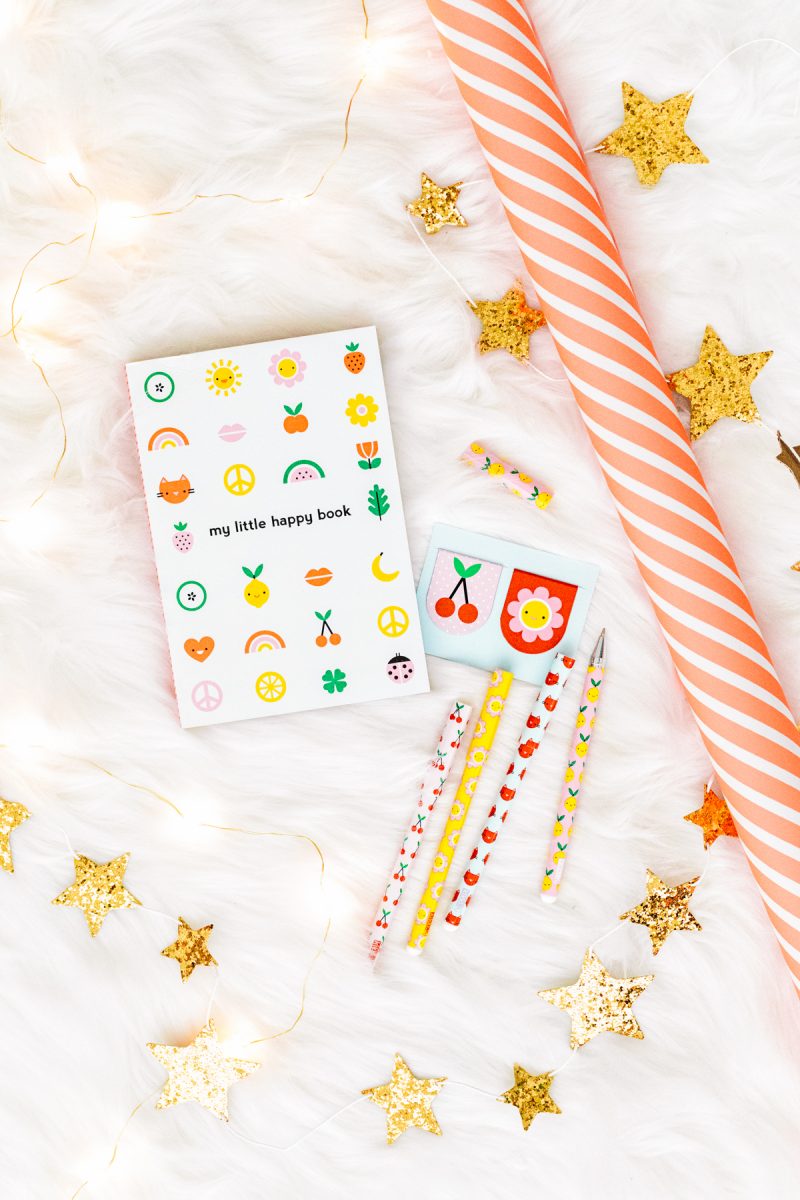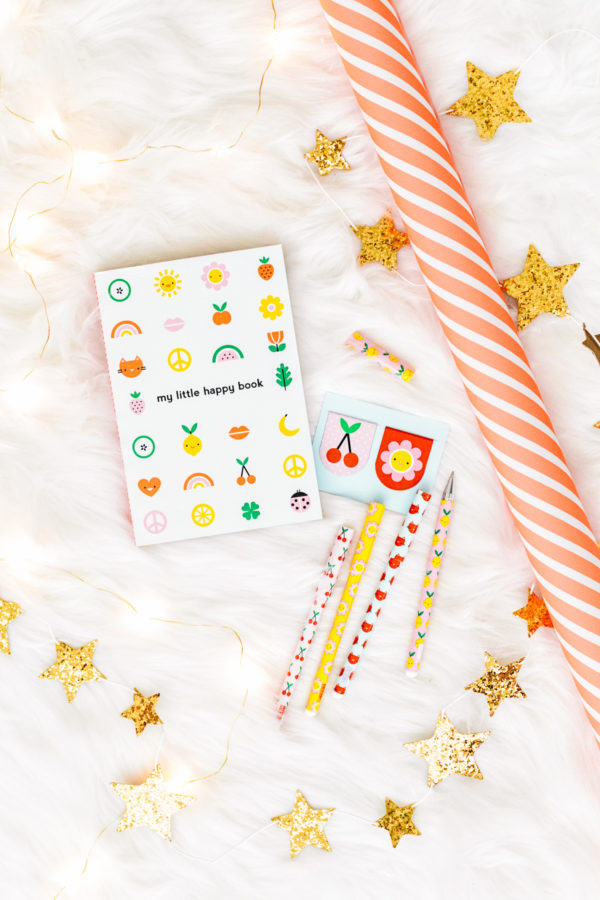 What to give: Give a gift that they can use in their downtime, like a great book or this journal that is filled with inspirational and creativity-invoking prompts! It'll mean more than a gift card or other generic gift and provide a lot more great conversation between your team, too!
How to wrap it: Try using a garland as gift wrap. This is one of my favorite tricks for any gift, because the recipient can reuse it as decor in their home… or even better, they can use it as decor at their desk!!
Gift Ideas for Grandma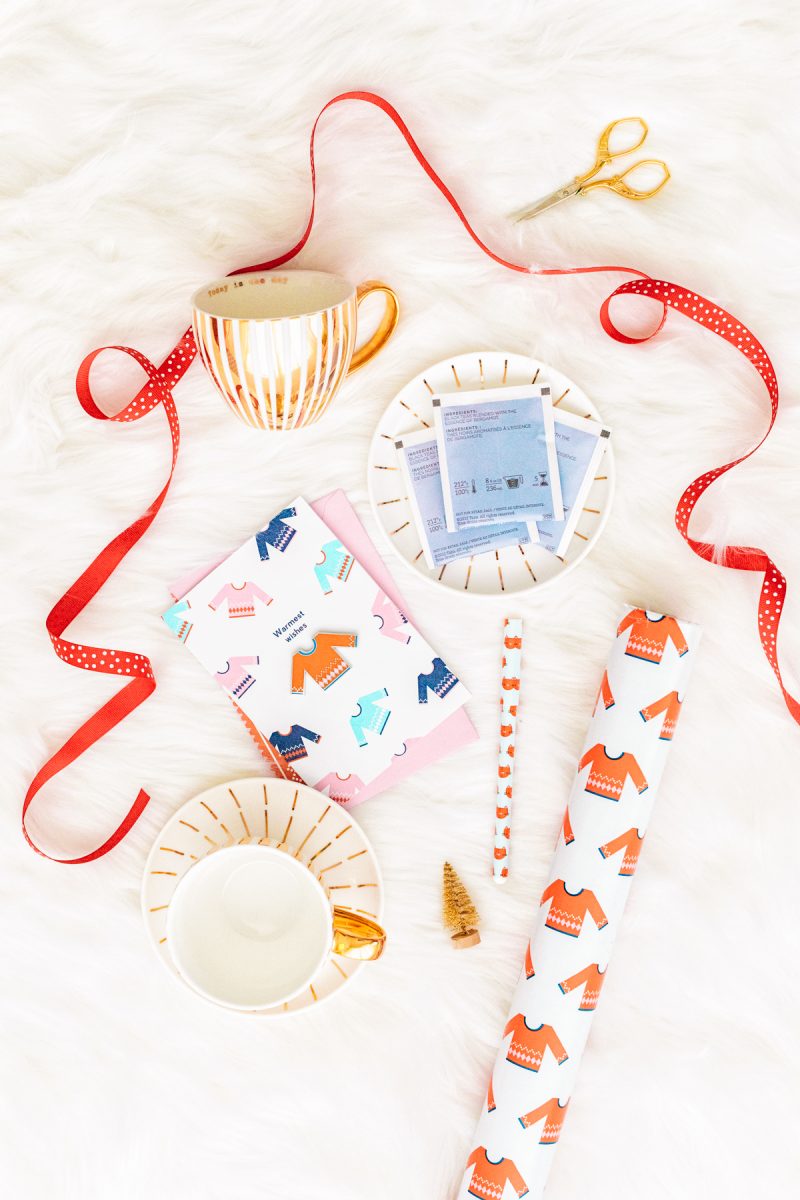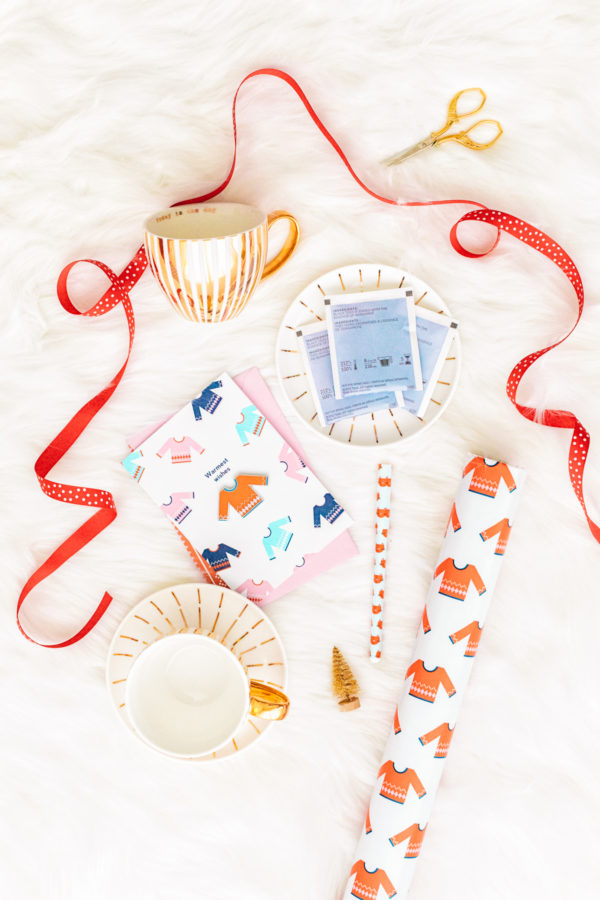 What to give: I love coming up with a themed gift and tying it all together with a sweet note. For Grandma, try pairing a cute mug or teacup with her favorite tea. Then add in some notecards and a pen. Within the card, enclose a pic of you drinking out of a teacup of your own and ask her to be your pen pal! Spend one morning a week or month sipping tea with Grandma from afar and writing little updates to send back and forth to each other via snail mail.
How to wrap it: Don't be afraid to make a gift basket "in a box!" Find one large box and pad the bottom with a few sheets of tissue paper (and bubble wrap underneath if a part of your gift is breakable!). Lay out your gifts inside the box and add more tissue in between so everything stays in place, then wrap it in a cozy paper like this one. This gift basket hack lets you DIY a coordinating gift set, but still safely (and often more economically) ship it!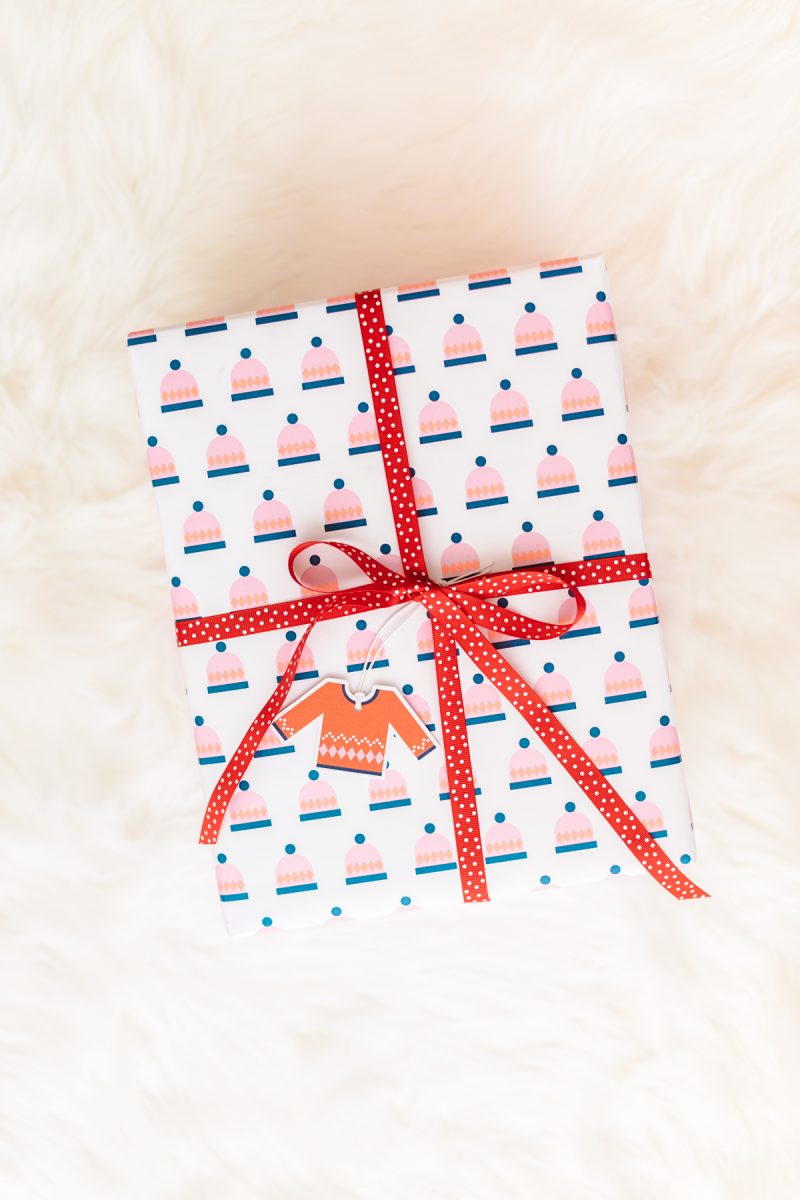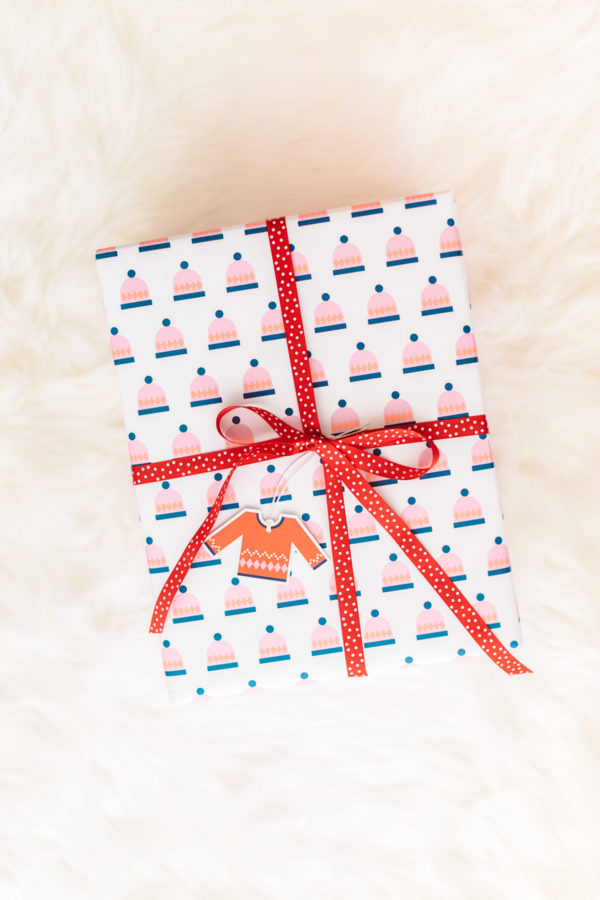 Gift Ideas for a Teenager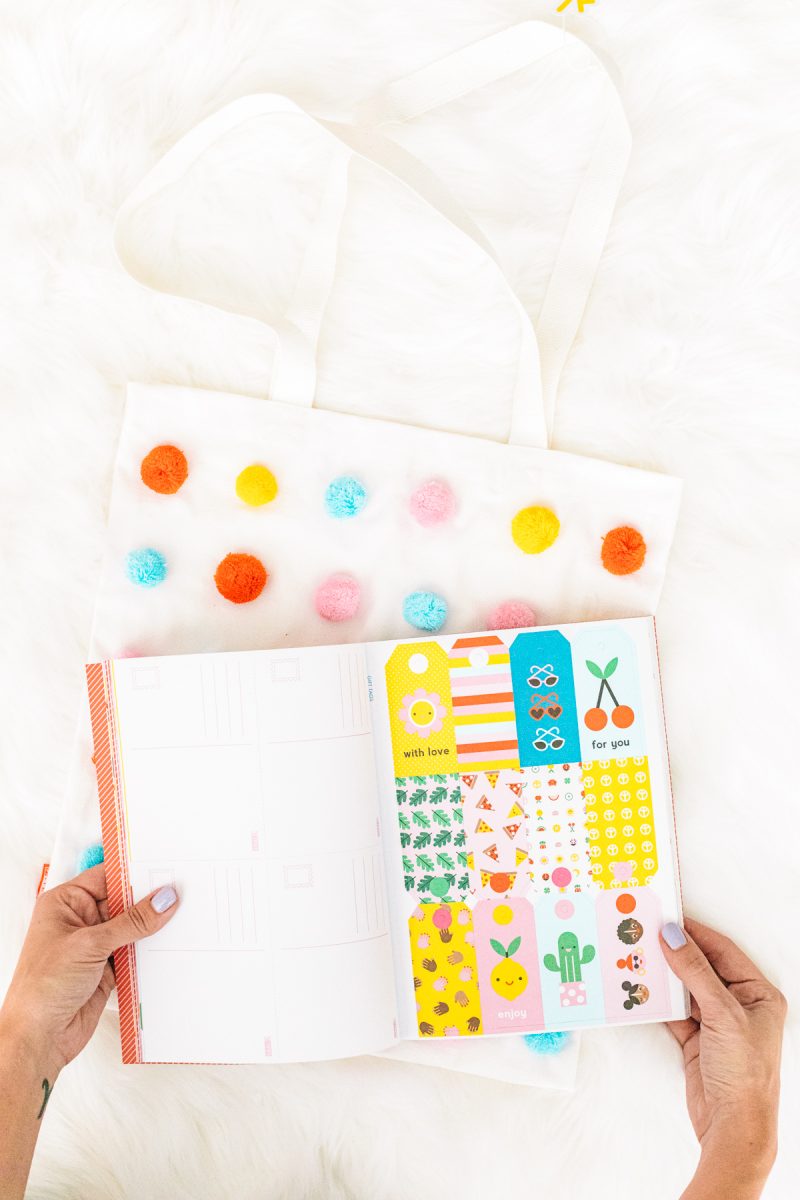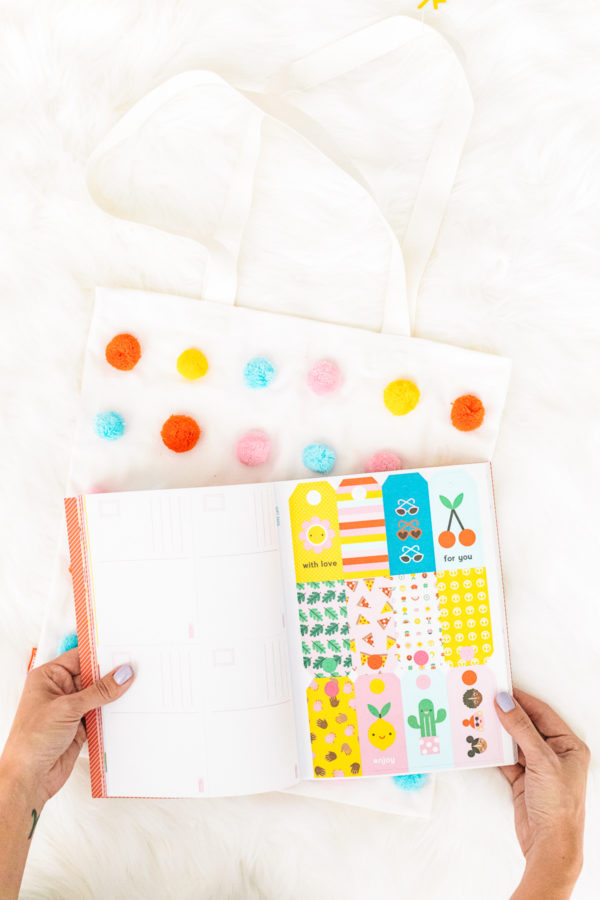 What to give: Inspire them to get creative! This "Paper Lover's Book" is full of everything from postcards to DIY treat boxes to stickers to patterned paper. The items are great for decorating their lockers or rooms, packaging birthday gifts for their friends, or throwing a fun sleepover. I love giving gifts that leave room for creativity and interpretation and this is the PERFECT one!
How to wrap it: Make the "wrapping" a major part of the gift by packaging the gift in a cute tote bag! High school was right around when I switched from a backpack to a tote to carry my books from class to class and I woulda killed for a pom-pom one like this!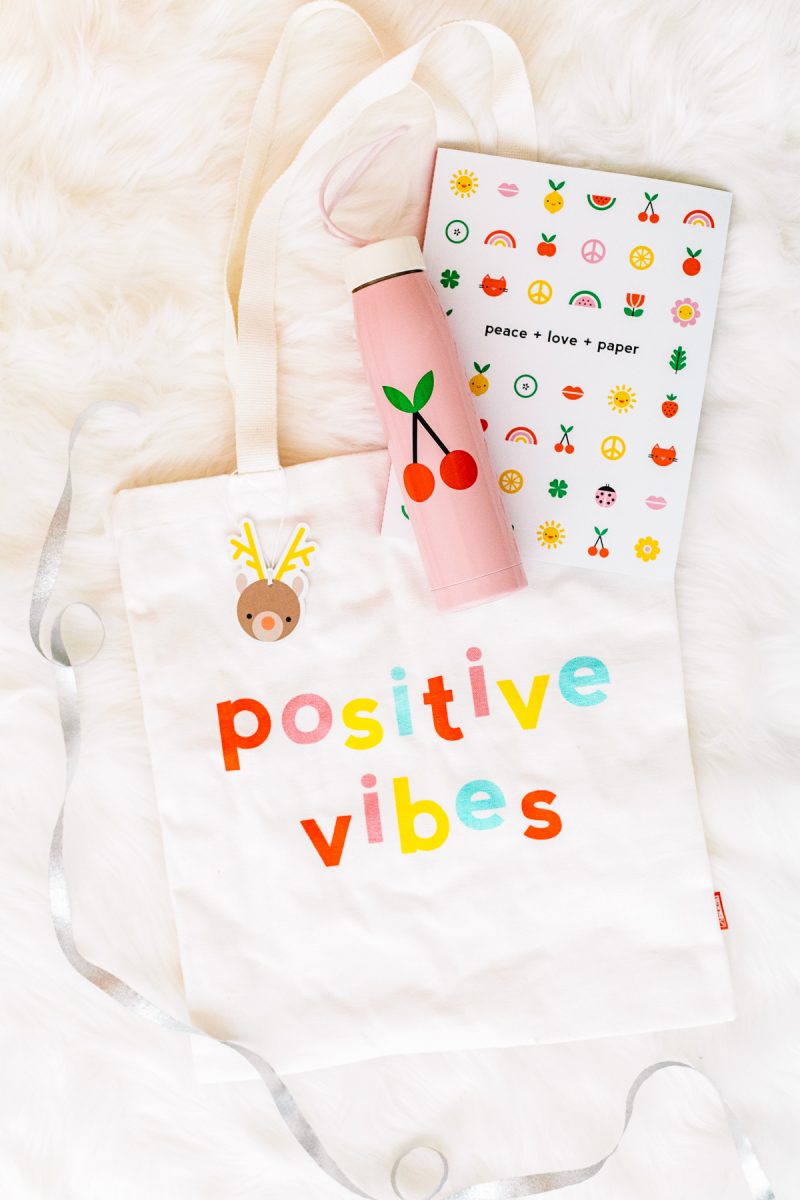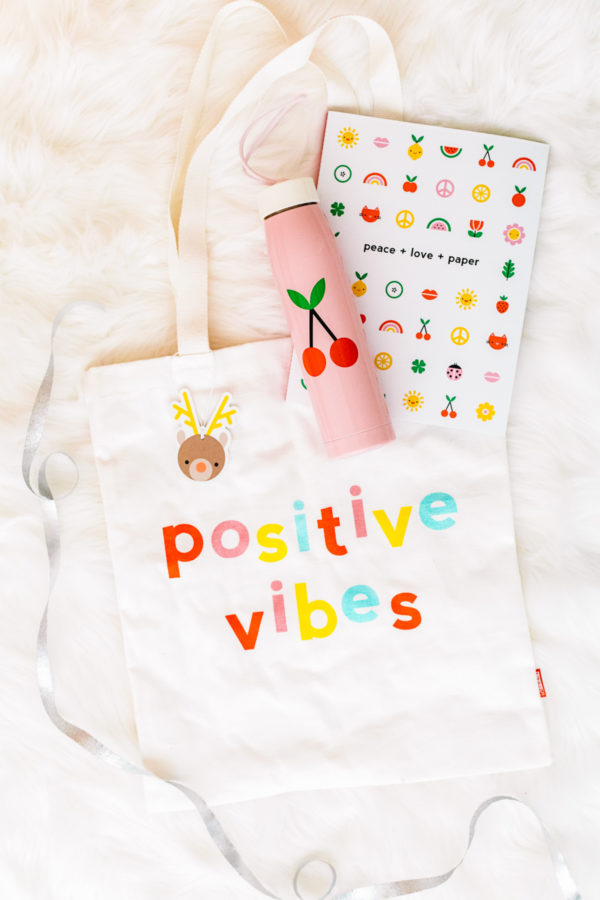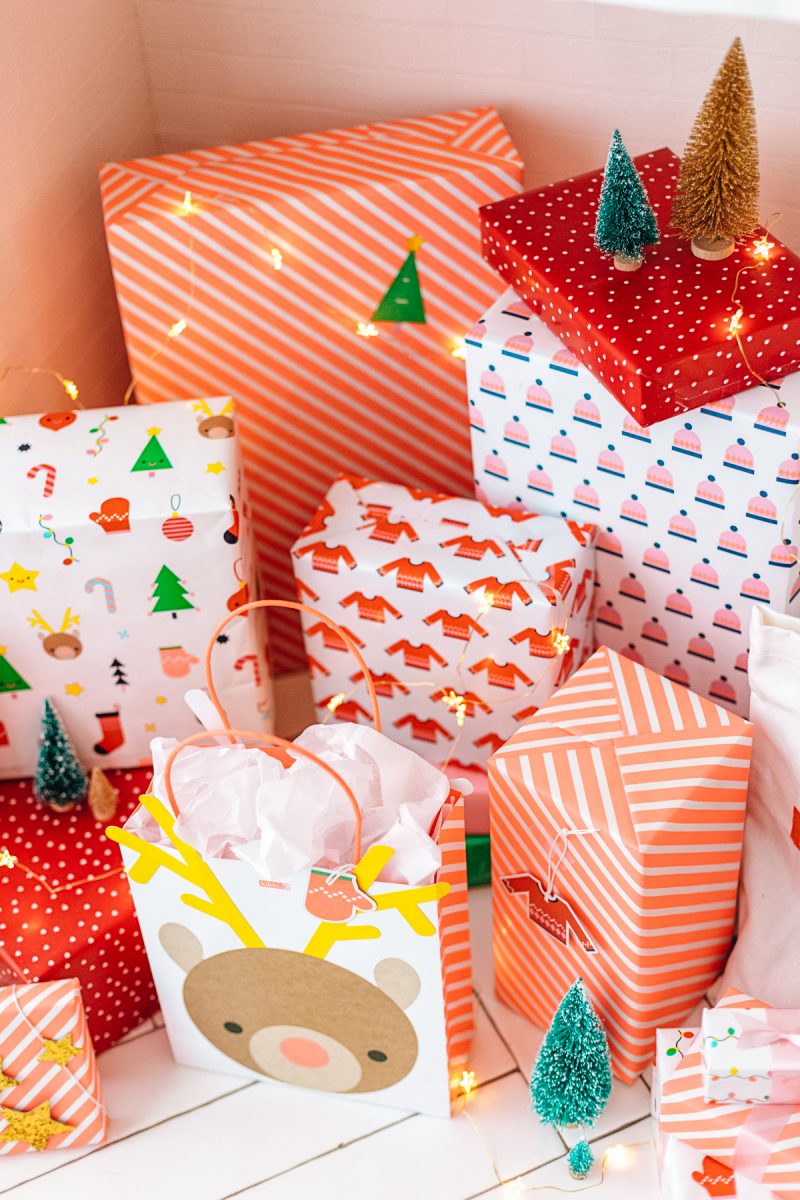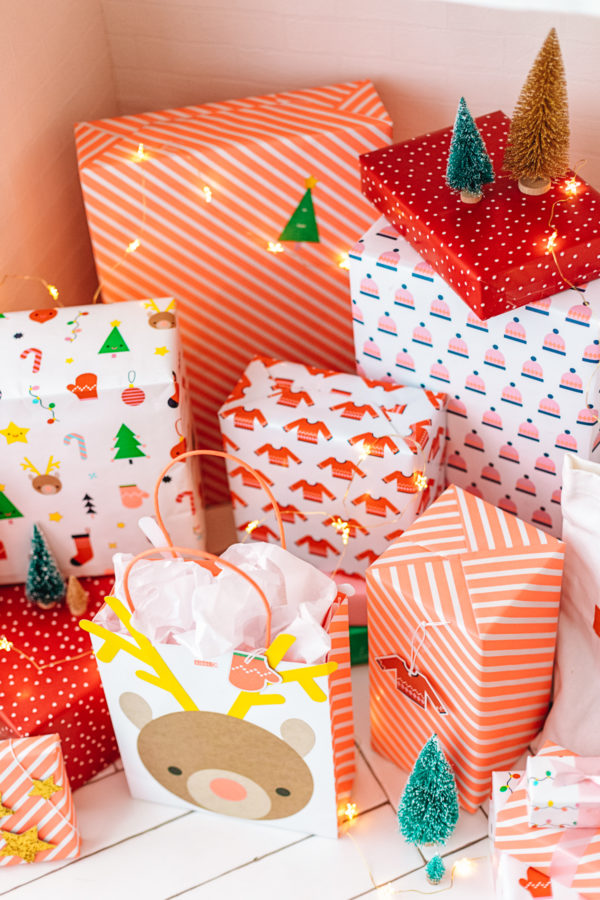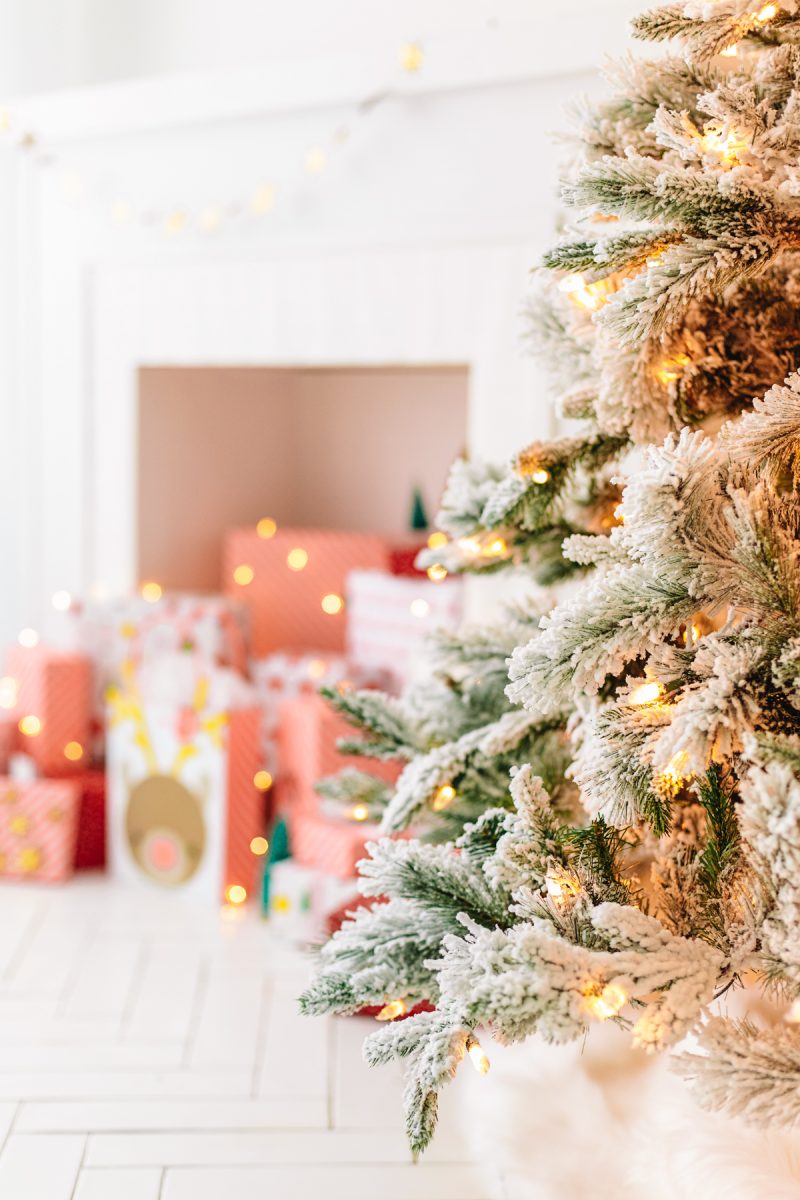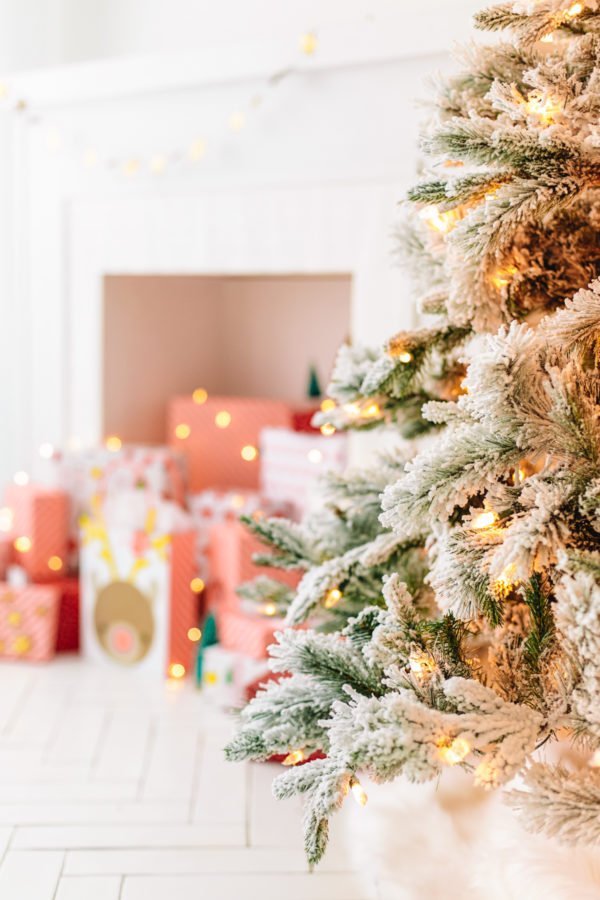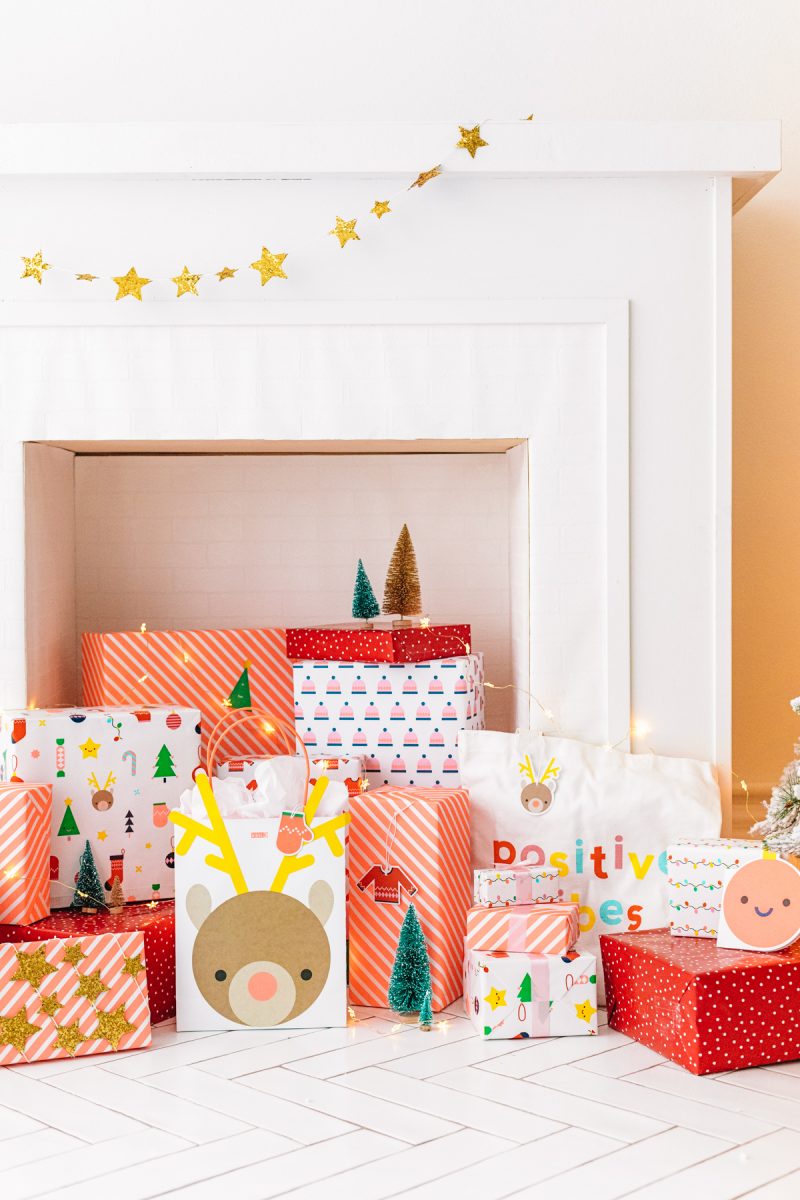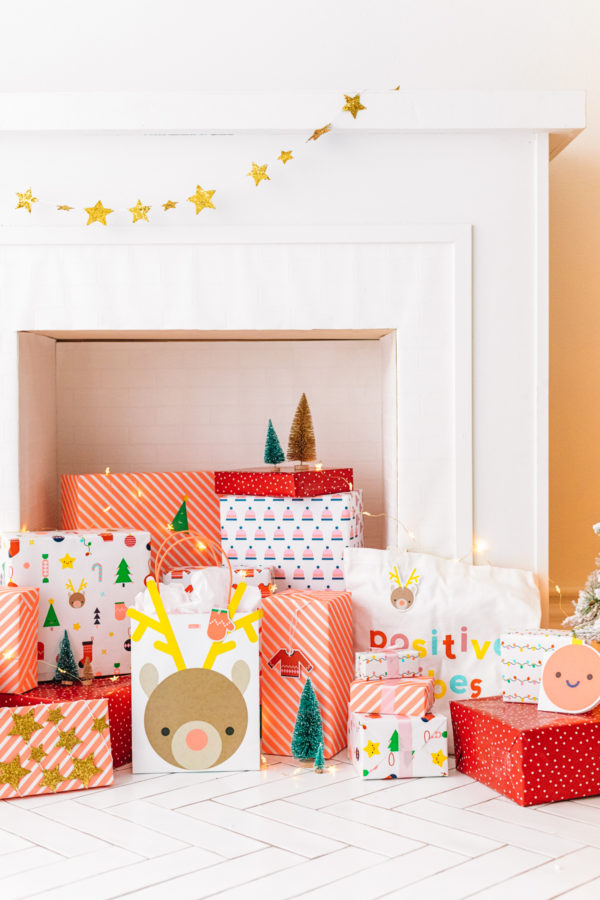 Photos by Jeff Mindell
And one last little tidbit: If you don't have room (or time!) for a tree, get creative with how you display the gifts in your home! Fill a (non-functioning) fireplace or pile them onto a bookshelf! It makes such an impact.
Now, I wanna know… who's the hardest person on YOUR list to shop for?? Hope this little guide helps check 'em off!
Sources
Wrapping
3-Pack Bright Wrapping Paper | 3-Pack Santa Wrapping Paper | Lights Wrapping Paper
Individual Christmas Wrapping Sheet | Reindeer Gift Bags | 3-Pack Ribbon | 12-Pack Gift Tags
10-Pack Greeting Cards | Paper Star Garland | Sweater Card + Pin | Gift Label Stickers
Decor
Mini Green Christmas Trees | Mini Gold Christmas Trees | Star String Lights | Clip String Lights
Gifts
To Do List | Rotating Stamp | Pom Pom Magnets | 3-Pack Pens
Pom Pom Paper Clips | Diary Gift Pack |
My Little Happy Book Gift Set| 4-Pack Pens