These free printable Leprechaun notes will add the perfect bit of magic to your family's St. Patrick's Day.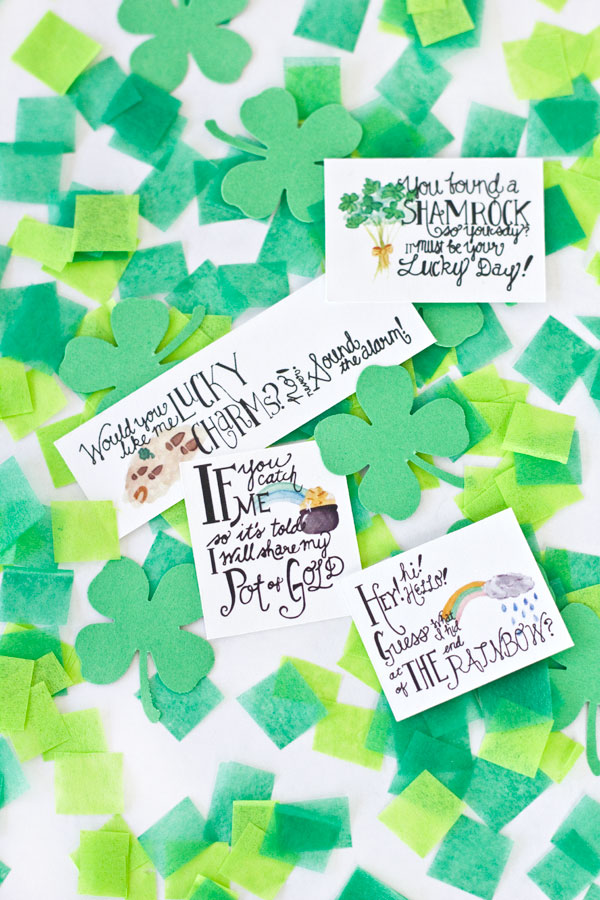 Tiny in size, as of course a note from a Leprechaun would be, you can print these and leave them behind, alongside some St. Patrick's Day treats or just on their own to make your kids smile.
How To Download & Print
To download the free printable Leprechaun notes click the button below.
You can print them at home with your inkjet or laser printer, or computer paper or cardstock. Cut out each card along the lines as marked.
How To Use the Leprechaun Notes
There's a few ways to have fun with these leprechaun notes.
1. Leave the leprechaun notes alongside a bowl of Lucky Charms or St. Patrick's Day donuts for breakfast, or sprinkle them throughout your house with clover confetti leading to the breakfast table!
For an added element of magic, you can pick up plastic magnifying glasses to "help" the kids read the notes. Note: You can absolute read them without a magnifying glass, this is just for fun!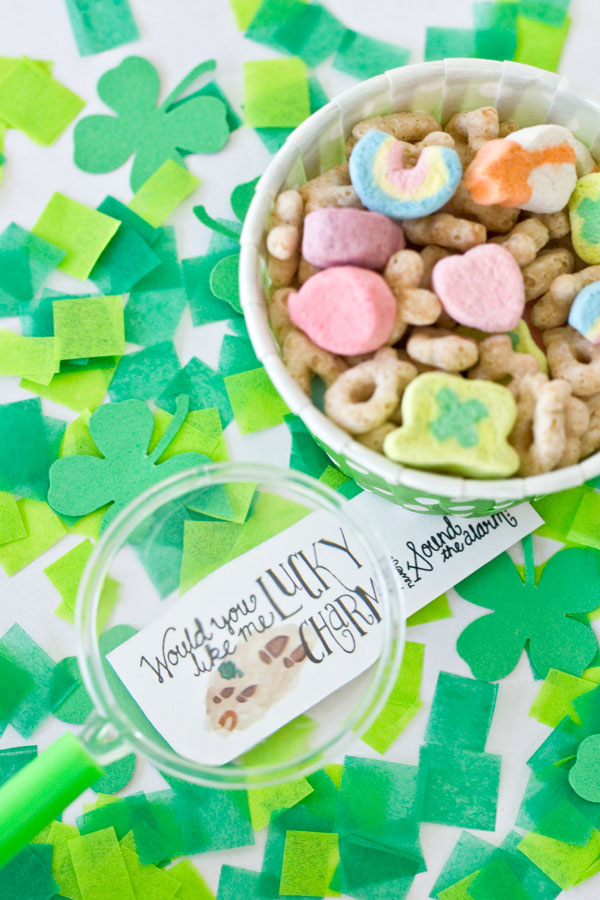 2. If you'd like, pop the Leprechaun notes in your child's lunchbox for an extra surprise. You could even make your own pots of gold and include one filled with treats and a note alongside their lunch!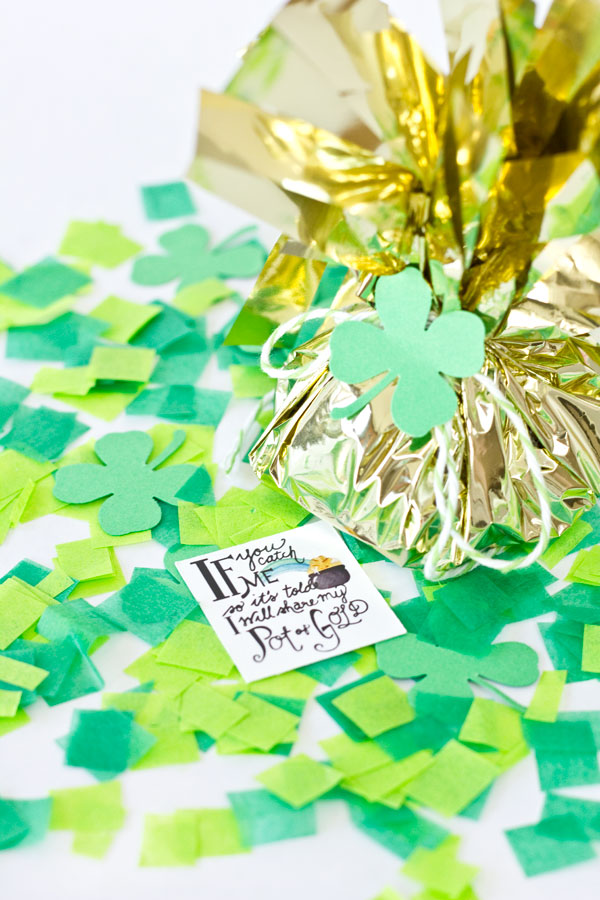 3. Have a rainbow of candy or crayons and coloring pages, alongside the little notes for after-school fun! You could even send them on a scavenger hunt to find the notes and treats!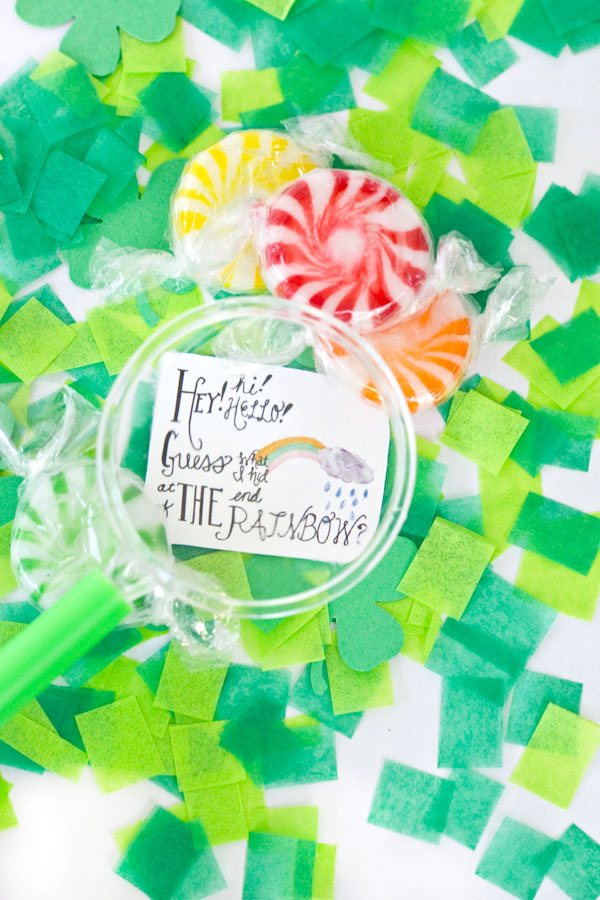 More Easy St. Patrick's Day Celebration Ideas
Here's a few other quick ideas to make your St. Paddy's day even more memorable: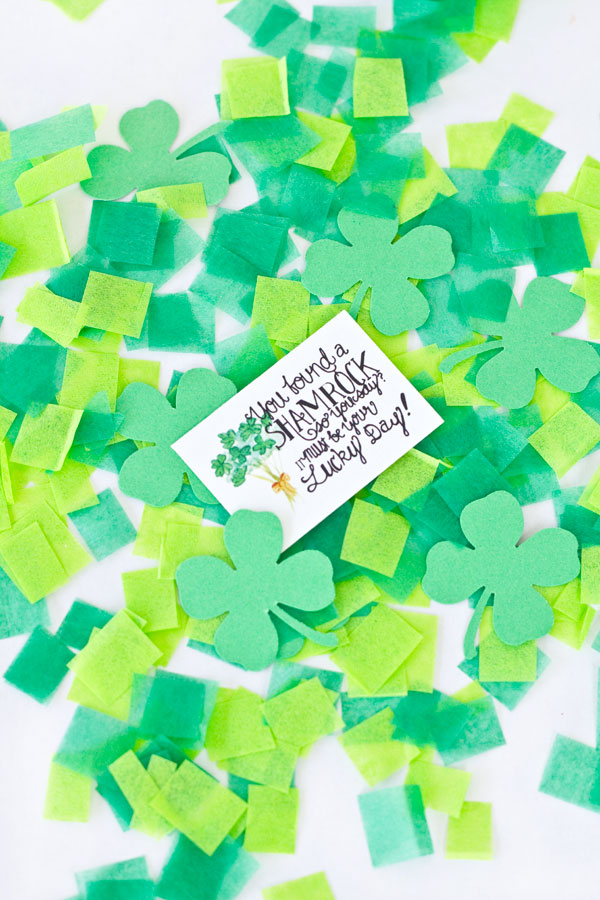 All Photos by Studio DIY
Have a great time celebrating St. Patrick's Day with these fun free printable Leprechaun notes. Wishing you a lucky day!
Printable designed by Kate Wong for Studio DIY