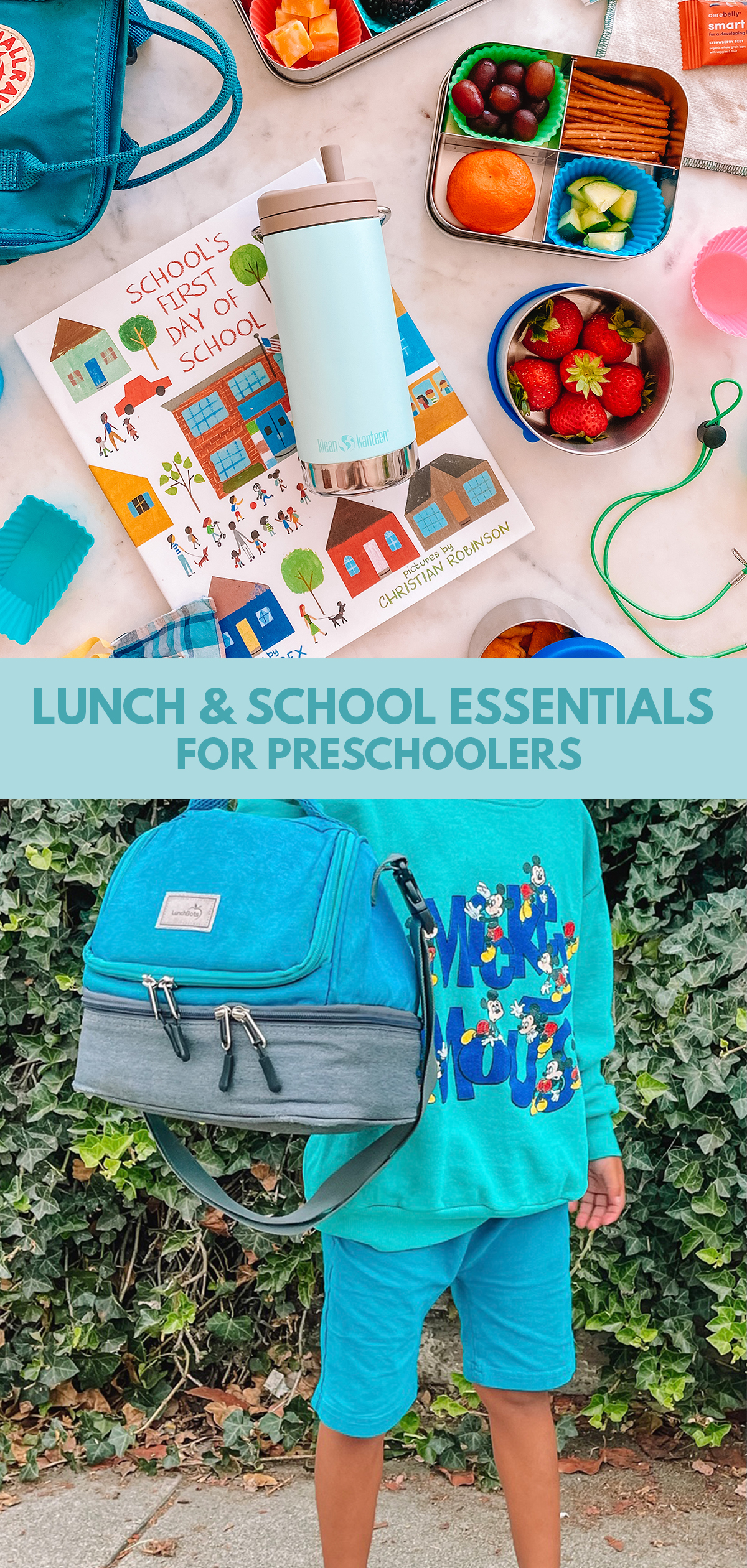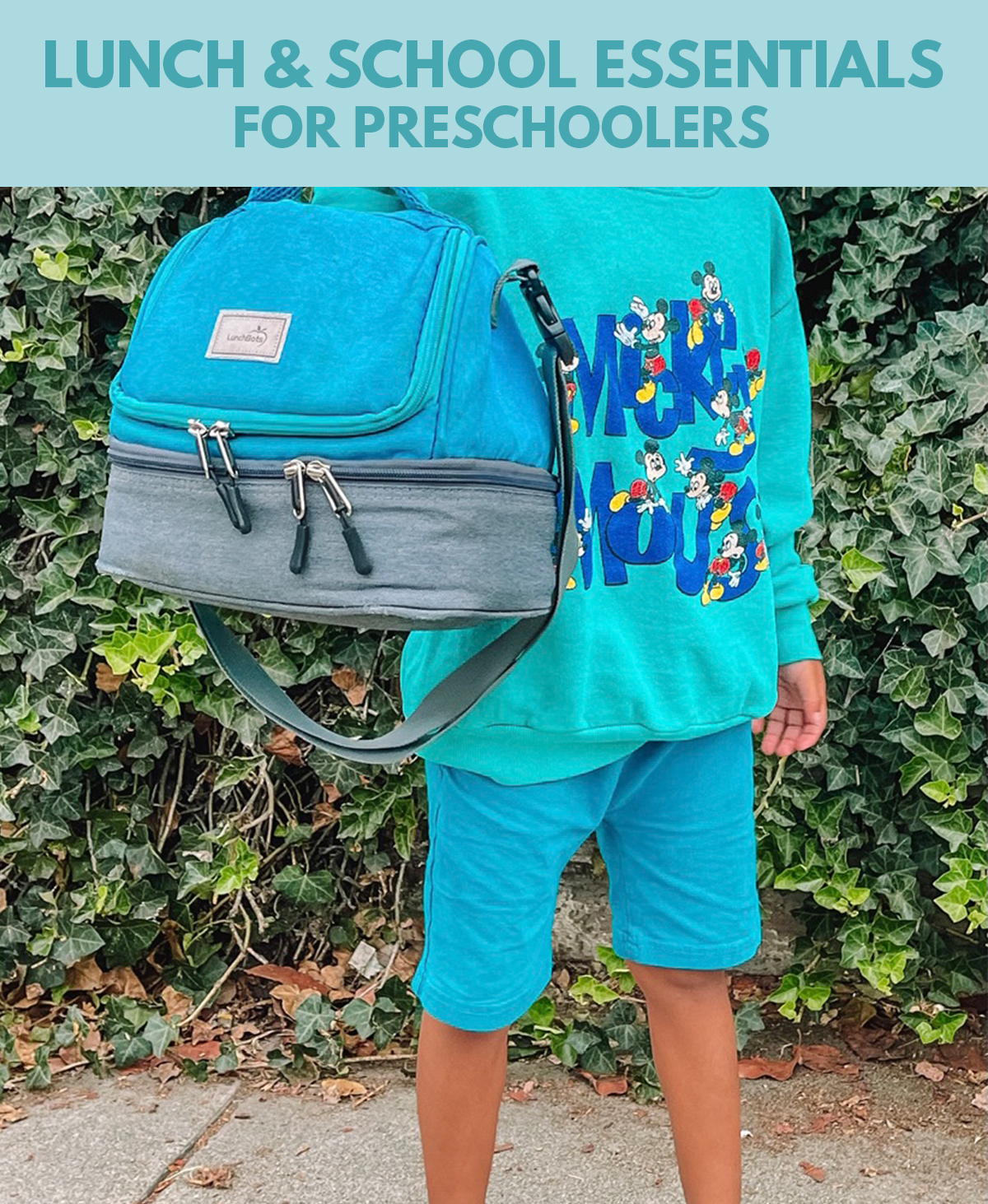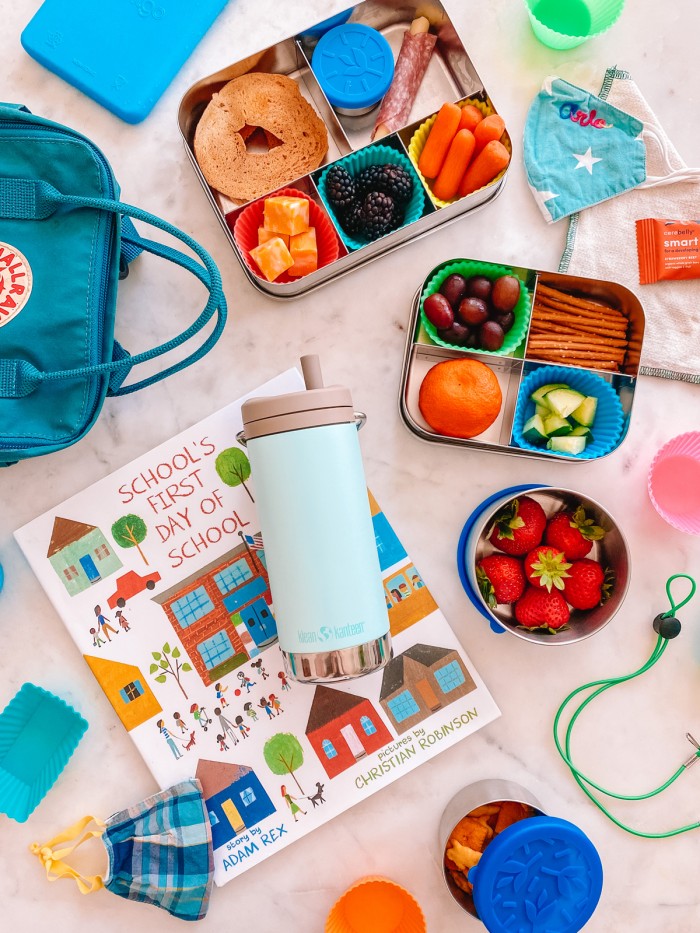 I spend a lot of time researching products I buy for our son, because I know they're going to be put to the full test. Dropped, thrown, played in/with, stepped on, chewed on, filled with sand, filled with dirt, you name it. Can you relate? Preschool school supplies need to be durable and functional.
Today I'm sharing all our must-have preschool supplies, from lunch boxes and water bottles to clothes, shoes and masks. I hope this helps you find products you love, that will last, for your little kids headed off to school!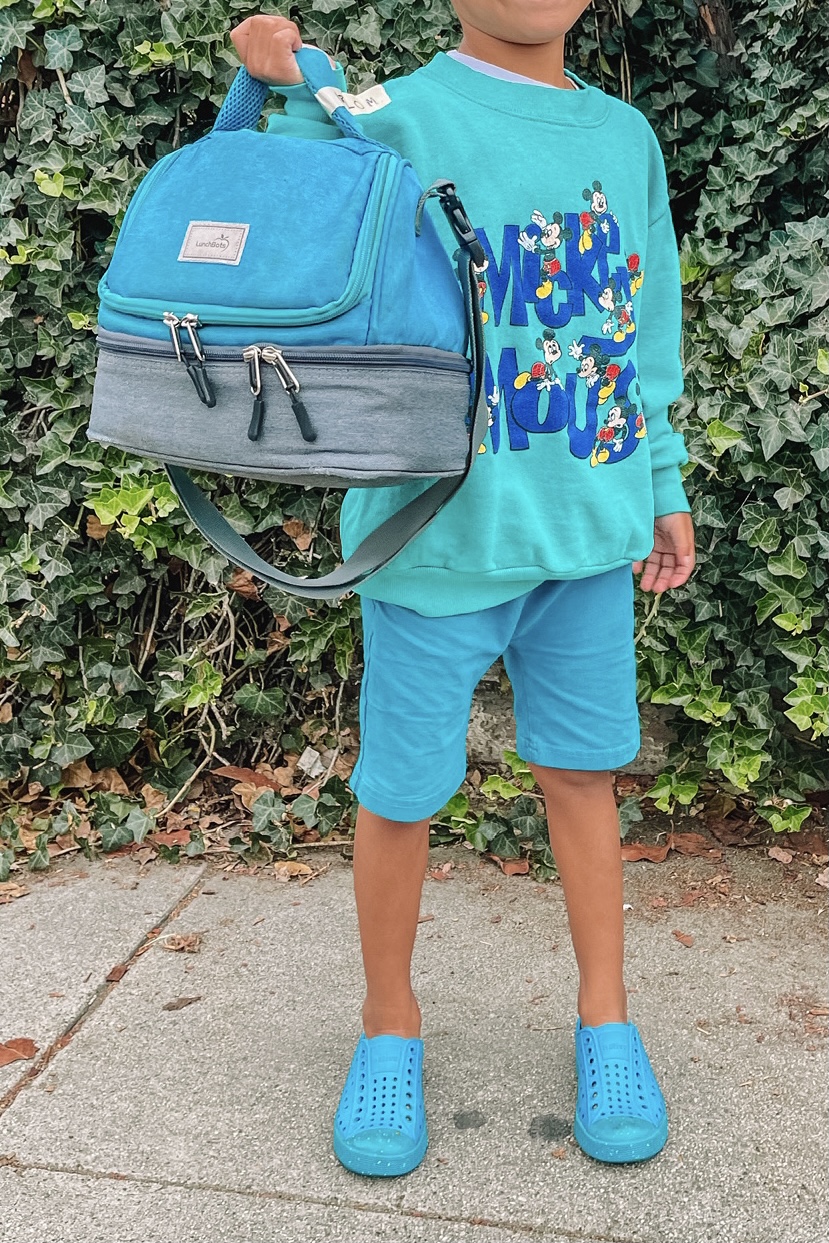 The Best Lunch Boxes For Preschoolers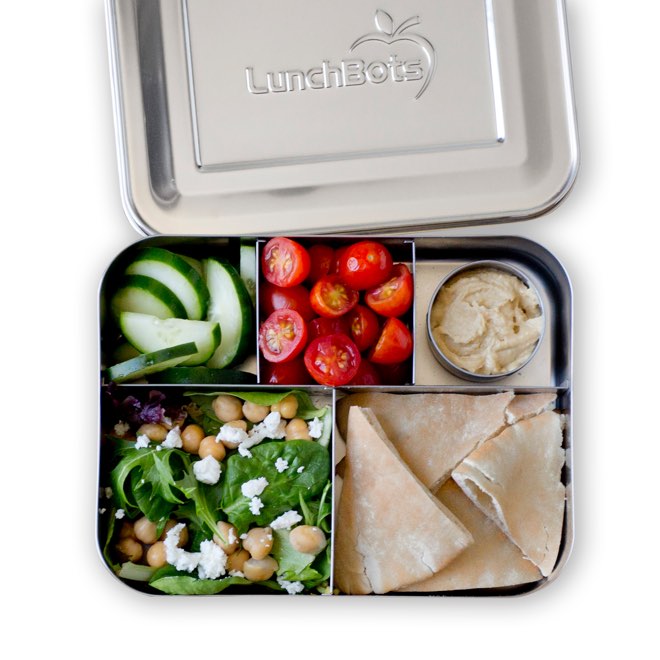 Lunchbots is our favorite lunchbox for a few reasons:
Stainless steel (plastic free)
Kids can open it
Dishwasher safe
The Cinco is quite large but it worked well for us because we could fit a full sandwich or pasta leftovers, along with a few "sides" or snacks in the box. We'd also be able to fit veggies and the smallest Tevva dip cup (linked below) right inside which was nice.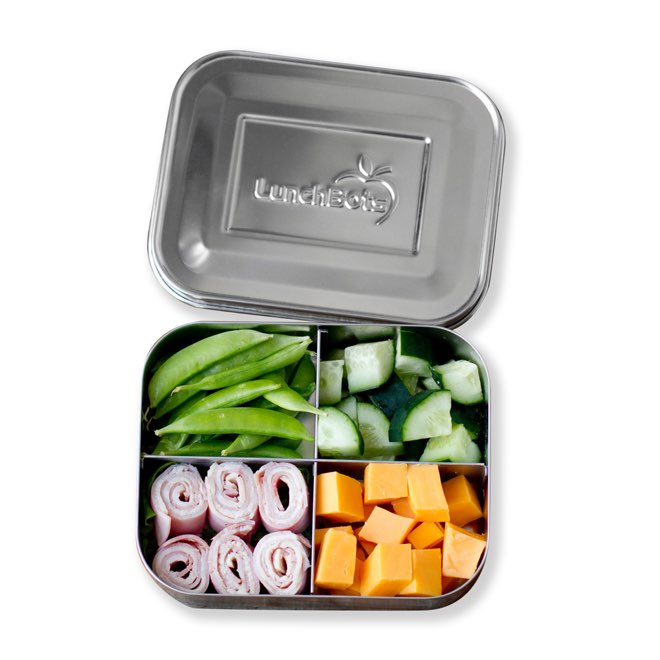 If you only need to send snacks, or have a younger child who won't eat quite as large of a lunch, a smaller Lunchbots is a great option. This one has four sections, plus there's even smaller options too.
If your child loves a sandwich for lunch, this box perfectly fits that go-to pb&j!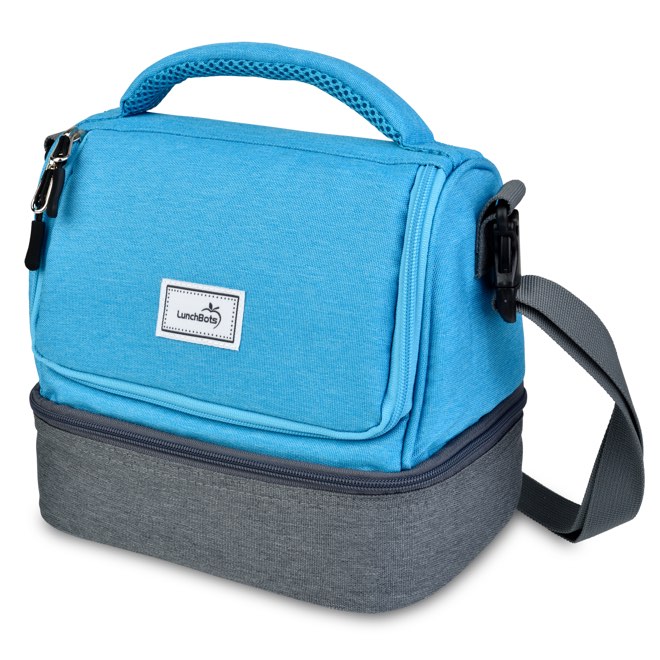 We decided to go with the Lunchbots lunch bag as well because we liked that we could fit the bento box in the bottom, and still have the top open for additional snacks, utensils and napkins.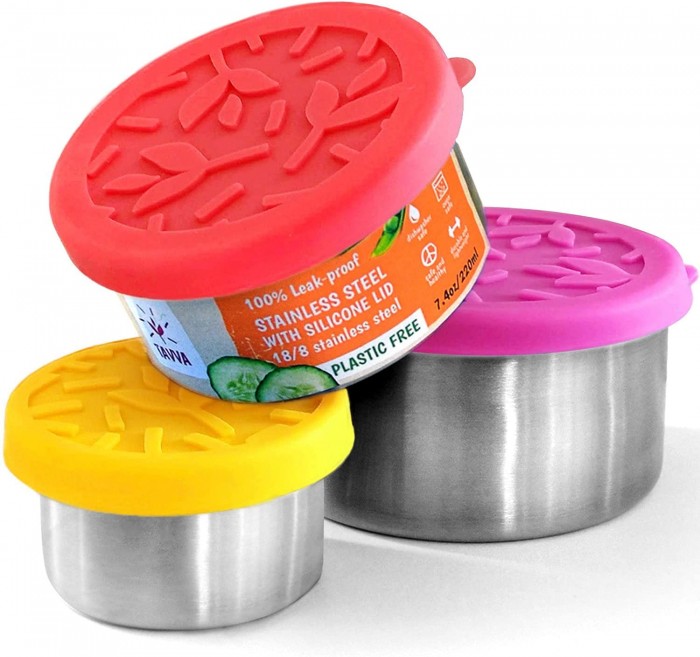 These stainless steel snack containers have leakproof silicone lids that are super easy to remove so kids can do it themselves. The larger size works great for bulky snacks like popcorn or pirate's booty. The medium size is perfect for fruit, trail mix or other small snacks. The small is great for dips, toppings, candy, etc.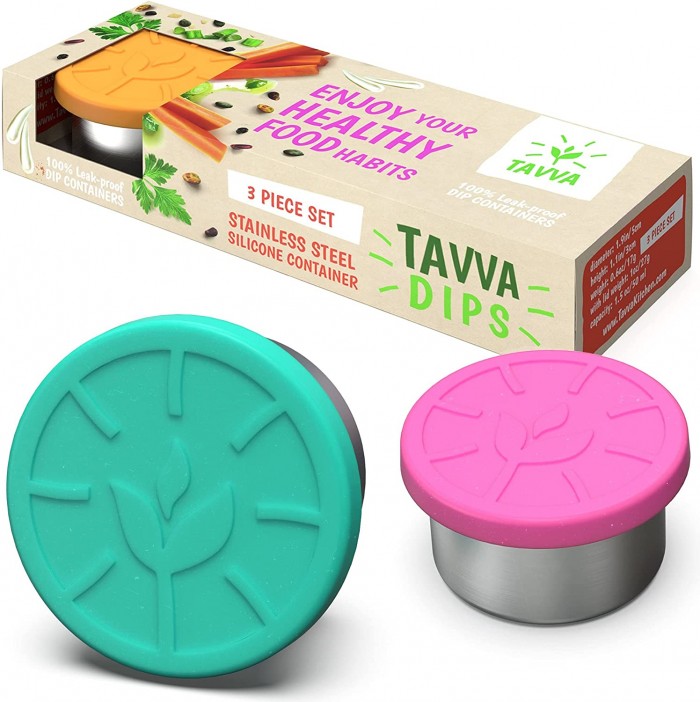 TAVVA Dressing To-Go Containers
If you aren't buying the set above, but still looking for a leakproof dip container to go in the lunchbox, TAVVA also sells an even smaller version separately for just that! These fit perfectly into the Lunchbots container and are how we send dips like ranch dressing or ketchup to school.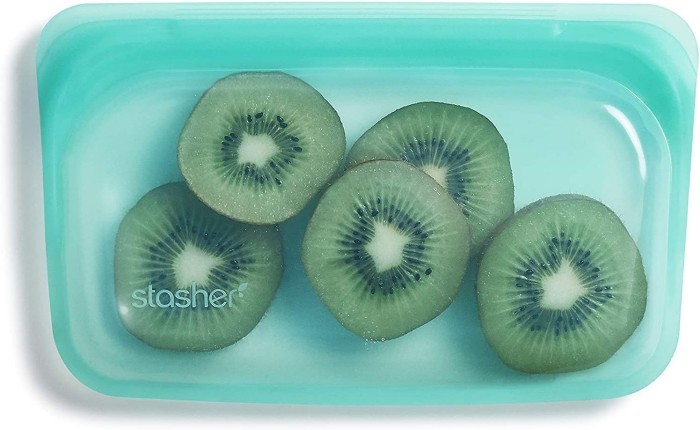 If we ever need an additional snack storage option, we'll often send them in these small reusable snack bags. They're the same size as a snack size ziplock but you can reuse them over and over!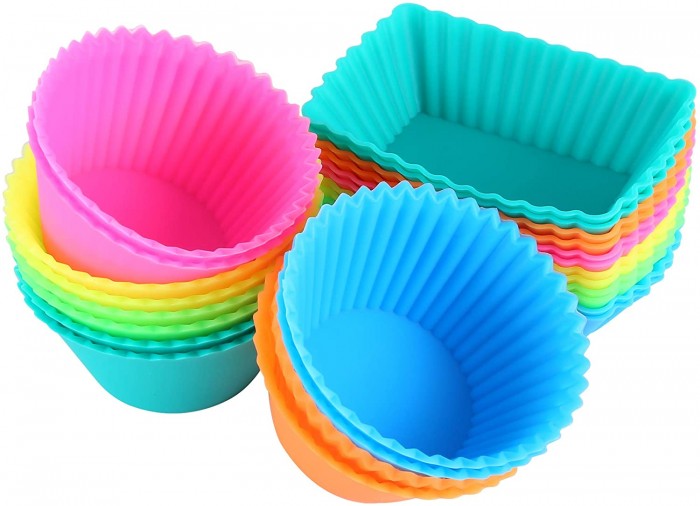 If you want to subdivide one of the sections in the bento box, silicone cupcake liners are great for this. They also add some fun color to lunchboxes and if you have a child that's a more "visual" eater, they can help the different foods stand out!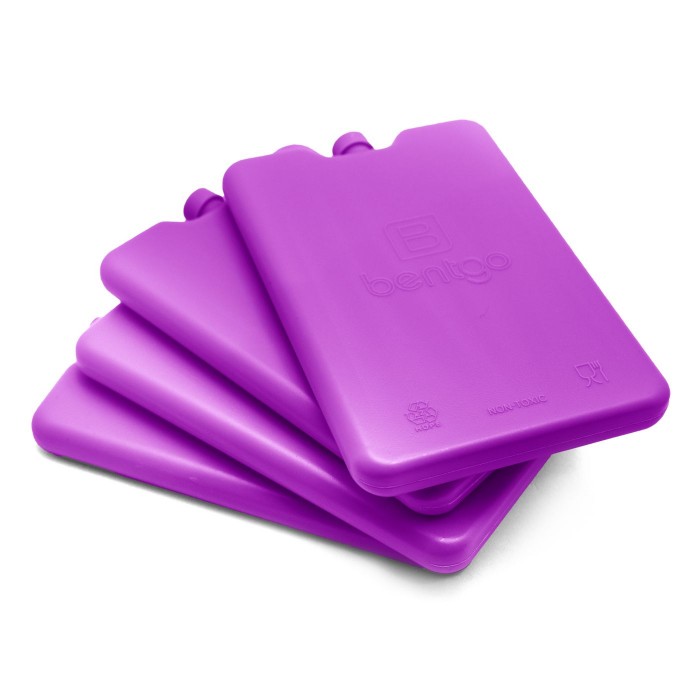 Thin ice packs are great for using the Lunchbots Bag/Container! I was impressed that even though these say they only last 4 hours, they kept our son's lunchbox cool from 9am-5pm.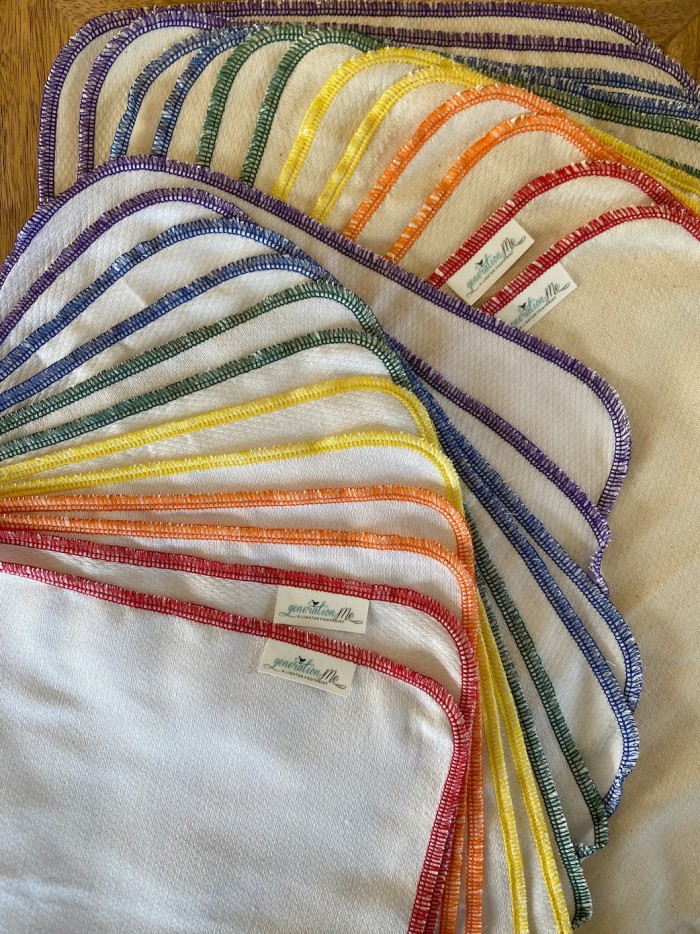 We like to send one of our unpaper towels as a napkin for school. It's small and easy to fold up, plus the rainbow edge version is fun for kids!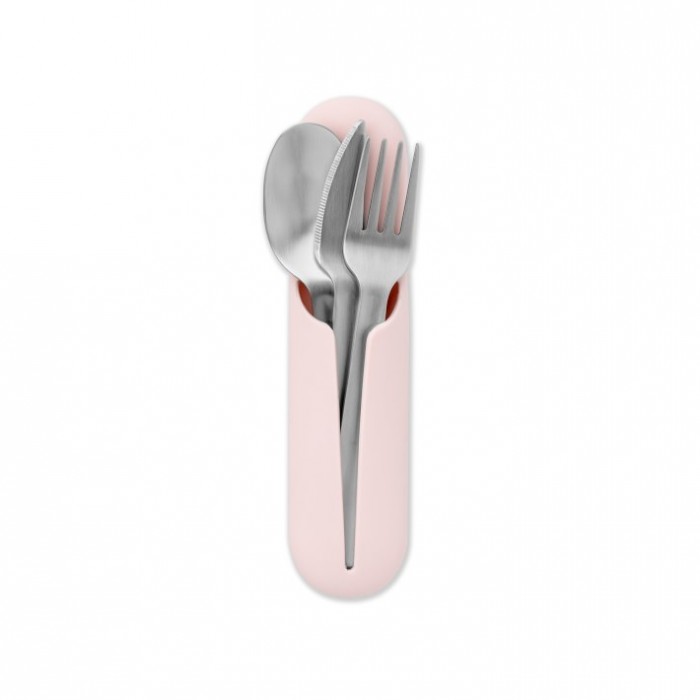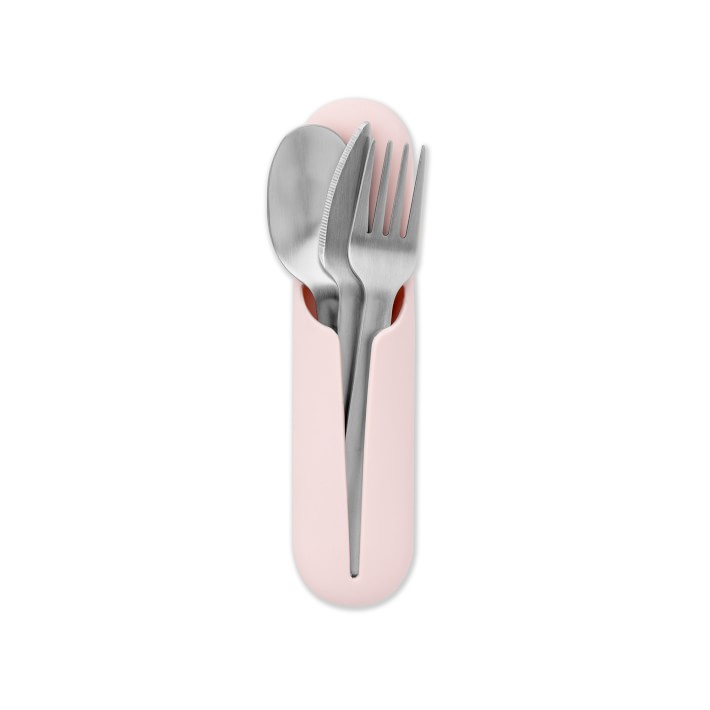 Lunch Box Utensils
We just use one of the smaller forks or spoons from our every day kitchen utensils in our son's lunch most days, but if you want a small set that comes in a case (for sanitary or other reasons) here's a stainless steel in a silicone case option and here's a stainless steel set in a hard plastic case.
Our Favorite Kids Water Bottles
I've come to the conclusion that there's no perfect kids water bottle. For everyone who tells you they love one, someone else will tell you why they don't. We have three that we like overall, here's the pros and cons of each:
Great, compact kids water bottle with a durable handle and spout. Comes in lots of fun colors and keeps things drinks cold for a long time.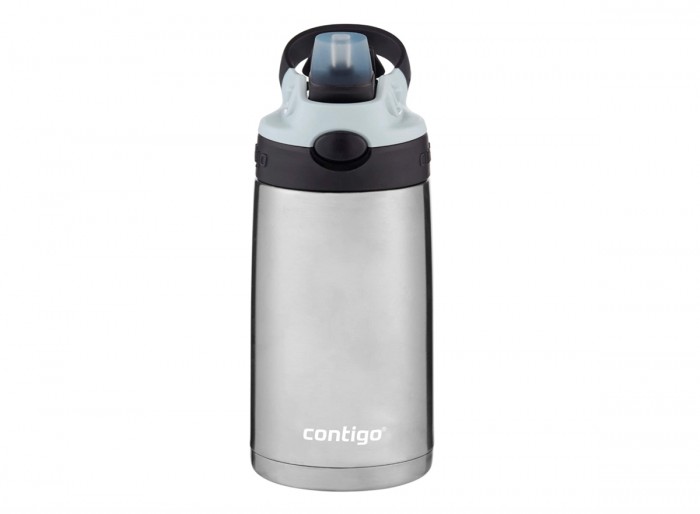 Contigo Stainless Steel Autospout Water Bottle
This water bottle has a soft silicone straw which lots of kids may prefer! Keeps things cold, great size for little ones!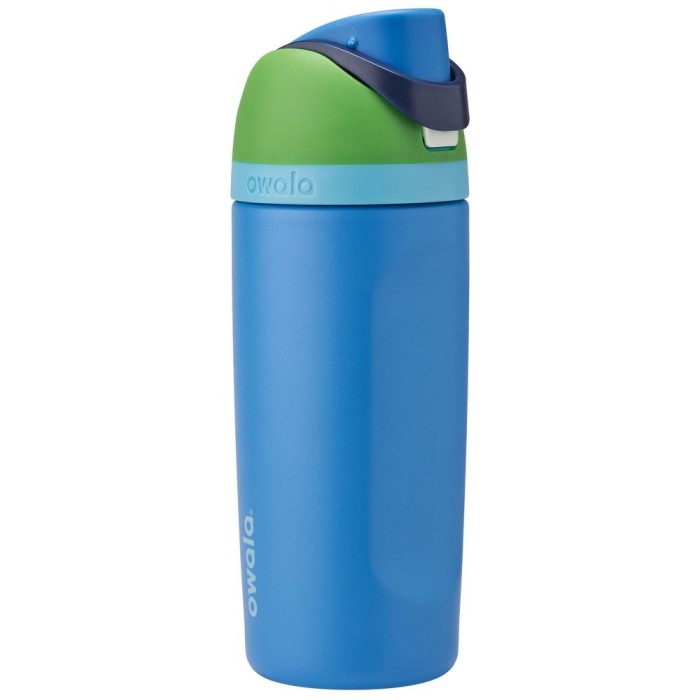 Slightly bigger than the other two, this is great if you want to be able to send more water with your kid! Still compact and in lots of fun colors. Keeps things cold and has a
Small Backpack Options
For larger backpacks for school-aged kids, check out our round-up of the best sustainable and small business backpacks!
We have attended two preschools and neither have asked us to bring a backpack, just a lunch box, but if yours is different, I wanted to recommend a few backpacks we have or friends have for other uses, because they'd totally work for school!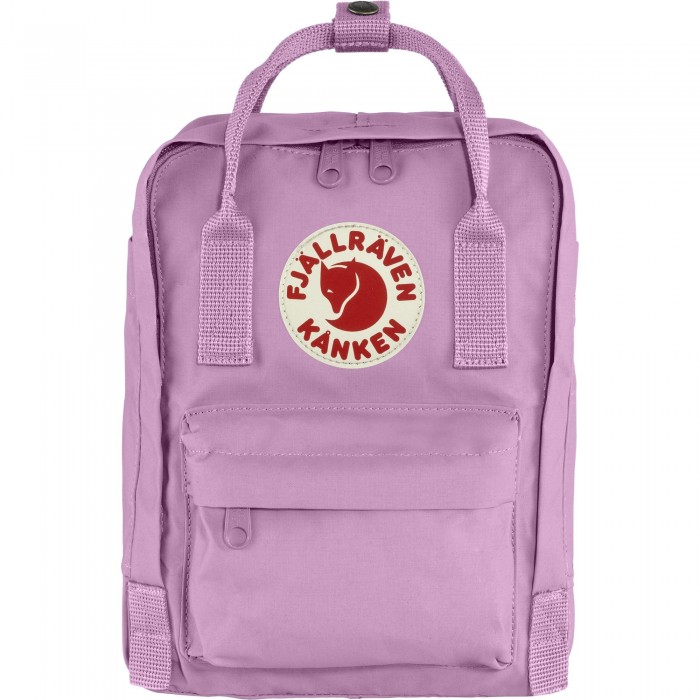 Mini Kånken Water Resistant Backpack
We were gifted one of these mini backpacks when our son was born and it's been great! Has held up perfectly, is a great small size that a toddler or preschool could actually carry it, but with straps long enough that an adult can adjust and carry it too.
Note: This backpack would be TOO small to fit the lunch bag I mentioned above.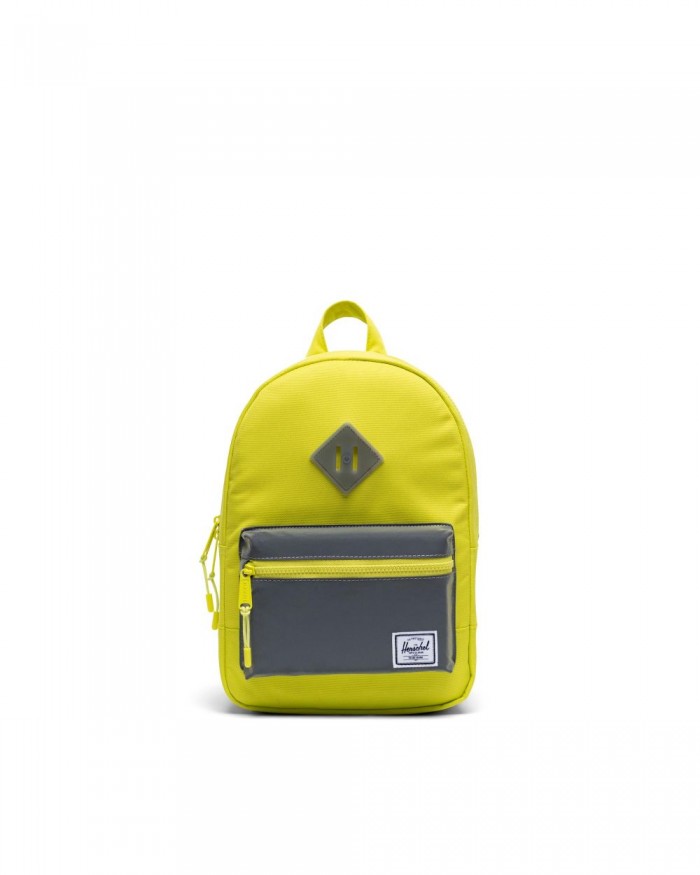 Herschel Supply Co. Heritage Backpack
I have a few friends who have and love this backpack for their kids! It's slightly bigger than the above backpack, but still small and great for preschool size.
School Clothing & Shoes We Love
If there's one thing I learned, it's that kids are ROUGH on their clothing and shoes at school. Here's some items that have held up the best for us!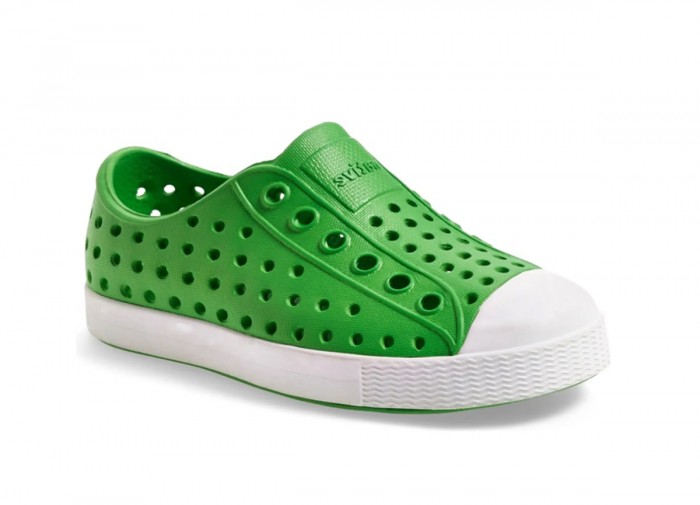 Native shoes are our all around favorite kid shoe. They slip on, so kids can put them on themselves, they're easy to wipe down and can act as water shoes.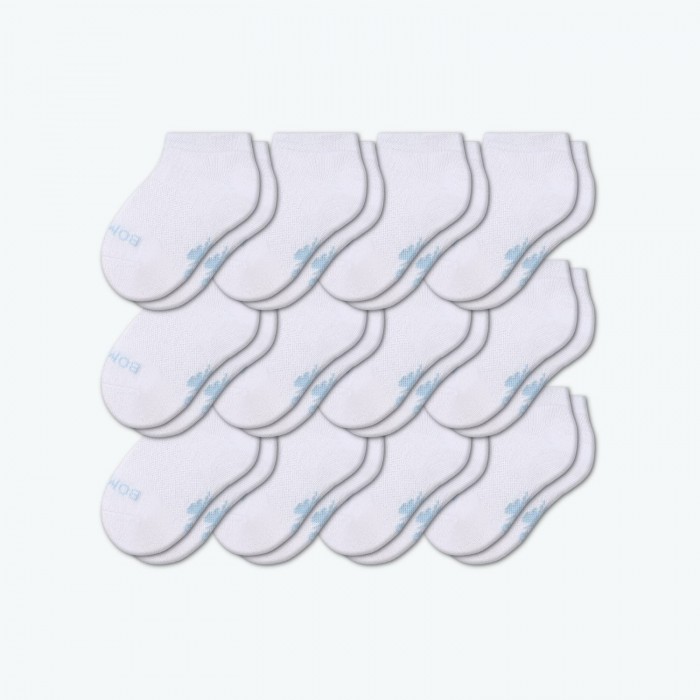 When we send our son to school in shoes that require socks, we love Bombas socks for him. It's a one-for-one company, so for every pair purchased, a pair is donated.
Note: I don't have a shoe to recommend here because we've found that our son wears through sneaker style shoes very quickly, regardless of price and quality. So, we typically just buy inexpensive shoes at Target and wear them into the ground.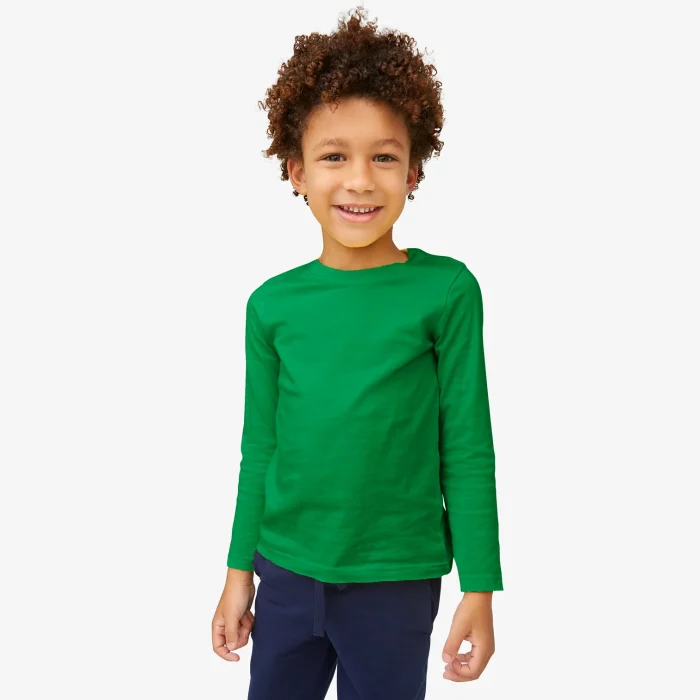 We love Primary.com basics for school clothes. They're comfy, easy to move in and wash up well. Tons of great colors, and neutrals too.
Books To Prepare Kids for Preschool
Here are a few picture books we read that have school themes that would be perfect for a preschool transition!
Llama Llama Misses Mama by Anna Dewdney
This book really helped us with our preschool transition, it shows Llama Llama being very scared and sad about going to school, but then how he learns he can both love school AND his mom at the same time!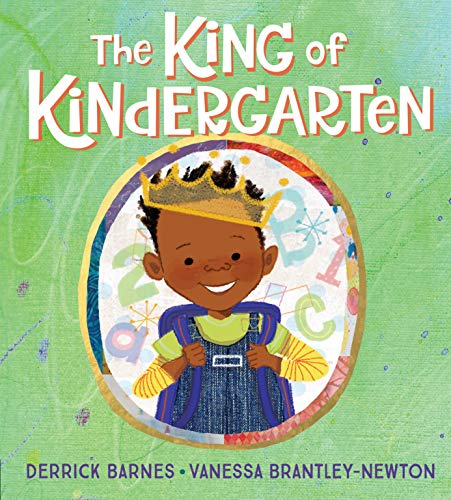 King of Kindergarten by Derrick Barnes, Illustrated by Brantley-Newton
A book about a boy who excitedly heads out to his first day of kindergarten, chronicling all the encounters he has throughout the day!
School's First Day of School by Adam Rex, Illustrated by Christian Robinson
A cute book concept about the first day of school from the school's perspective, showing that he has some first day jitters too!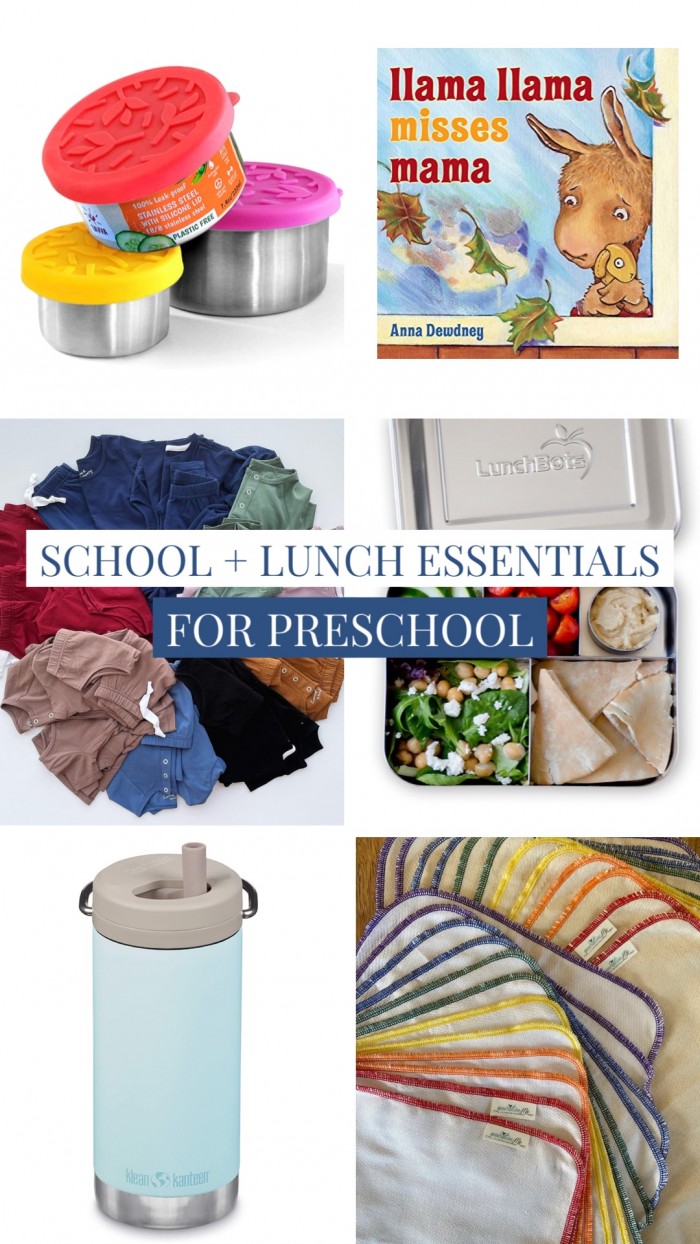 Do you have any must have preschool supplies you'd add!?