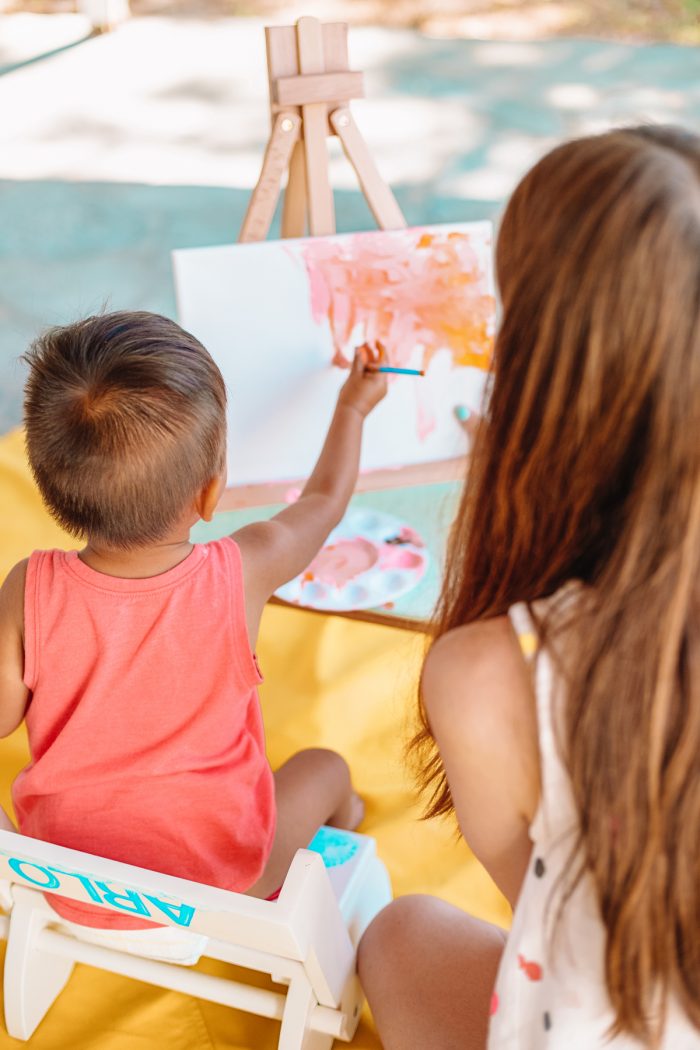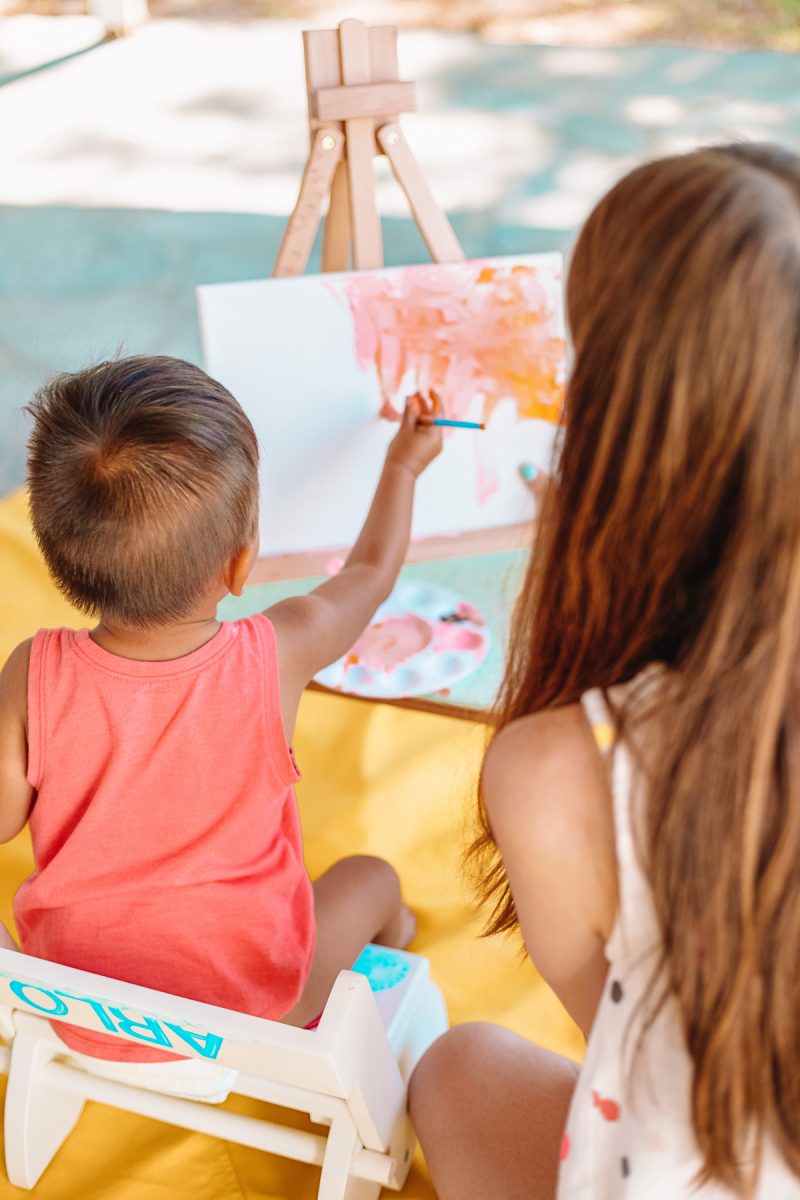 When it comes to shopping for kids a bit older than the toddler set, I really love to give gifts that spark creativity when I can. If you're local to the recipient, gifting a class to a local creative workshop is an AWESOME idea, but if you aren't, books rooted in arts, crafts and curiosity make an AWESOME gift! And it's one they likely won't already have, too! Bonus!
Today I rounded up ten creative books for kids and (younger) teens, most of which I own or have gifted in the past. If you're stuck on a gift, consider one of these!!

Photo by Jeff Mindell | Graphic by Meagan Knight for Studio DIY
Creative Books for Kids and Teens
1. Candy Aisle Crafts by Jodi Levine: I love when crafts are made with accessible items, and everything in this book can be found at your local Target/grocery store/etc. This would make a great gift for a kiddo who is just getting into baking and making fun food creations.
2. Board Games to Create and Play by Kevan Davis + Viviane Schwarz: Recently gifted this to my nephew, it's a book with all different blank board game layouts and pieces so kids can create their own board games!!! HOW COOL IS THAT!??!?!
3. This Book is a Planetarium by Kelli Anderson: Another gift I gave a few years ago, this pop-up book turns into all sorts of interactive, creativity sparking things, like a planetarium, a message decoder and an instrument! This could be given to kids and pre-teens of all ages and interests.
4. Think and Make Like An Artist by Claudia Boldt and Eleanor Meredith: This is an activity book that features all different artists and their mediums, and encourages kids to explore projects inspired by them! I love that it gives a bit more info into the "why" of different art forms and that a lot of the materials required can be found around your house.
5. Make More Faces by Tupera Tupera: This is a sticker book where kids can make all different faces on the various templates provided! Definitely appropriate for the toddler set + beyond!
6. Let's Sew Together by Rubyellen Bratcher: Obviously sewing is near and dear to my heart! This book has a ton of simple sewing (and even some no-sew!) projects that you can make with little ones, from toys to accessories to decor items.
7. Playful by Merrilee Liddiard: There's a great mix of projects in this book, and overall I just love Merrilee's style. Dollhouses made out of cardboard boxes, lots of budget-friendly ideas, and some more complex ones too. Everything in this book has that perfect childhood sense of "make believe" and I love the creativity that that will spark!!
8. The Kids Book of Hand Lettering by Nicole Miyuki Santo: Nicole designed several items for our wedding (!!) and I LOVE that she wrote a book all about hand lettering specifically for KIDS! Easy to follow lessons and projects perfect for kids to not only learn how to hand letter, but how to use their new skills in different ways too!
9. Martha Stewart's Favorite Crafts for Kids: This is a great book to have around for rainy days, school breaks and weekend crafting. It has 175 (!) projects in it!! Puppets, pet rocks, yarn projects, paper projects… if you have any kid in your life that loves to craft this feels like the perfect "bible" to give them!
10. Play, Make, Create, A Process Art Handbook by Meri Cherry: I love that this book focuses on the process of creating (and the "invitations" you can create to invite kids to do so!) instead of just the final product. Lots of great open-ended prompts and sensory ideas to really get a kiddo's creativity going!
More Favorite Kids Books