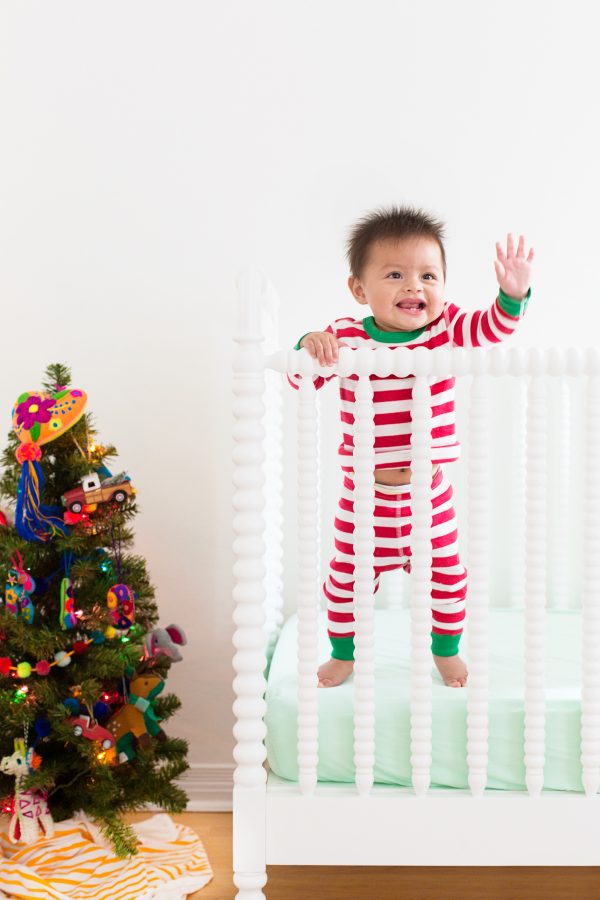 There's nothing that I was more excited about than Christmas when I became a parent. It doesn't even come close to birthdays or even Halloween for me. For years and years I've been observing and jotting down traditions and holiday ideas that I couldn't wait to start once our family grew and I still am in total shock that that moment is here! I'm not gonna lie, I was so excited knowing that since Arlo was born in March, he'd be old enough to be on the move and interactive for his very first Christmas!!!
Today, I'm partnering with Pampers to share a bit about some of the traditions we're starting and continuing this year, and what they all mean to me. (I'm literally squealing writing this. Ohmygosh!) Arlo is now *real* crawling. YES!! He finally made the jump from scooting to crawling last week! I couldn't think of a more perfect time to hit that milestone. As a result, we've been trying out Pampers Cruisers which you can see his cute little butt cruising around in here! They're designed to be more flexible and comfortable for active, crawling babes and to prevent leaks as a result! With all the Christmas decorations out he is definitely making some major moves to investigate all of it so I can say that Arlo has given them a thorough test-drive and can attest to their effectiveness! He's been especially curious about his very own tree!!!! Ok, speaking of… let's talk about these traditions.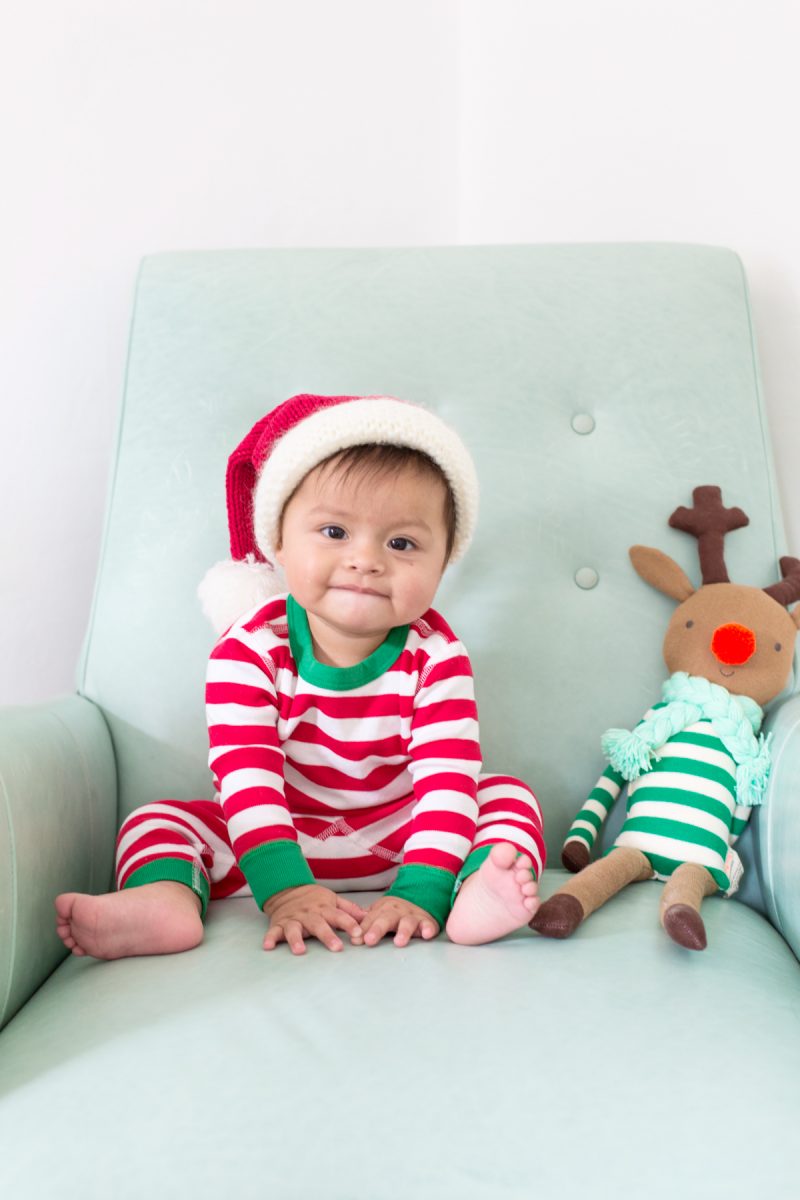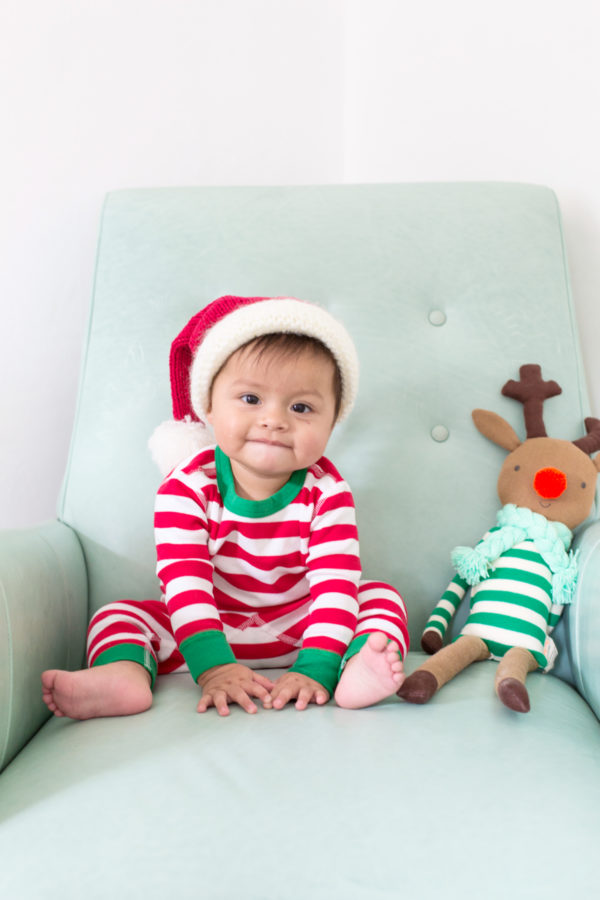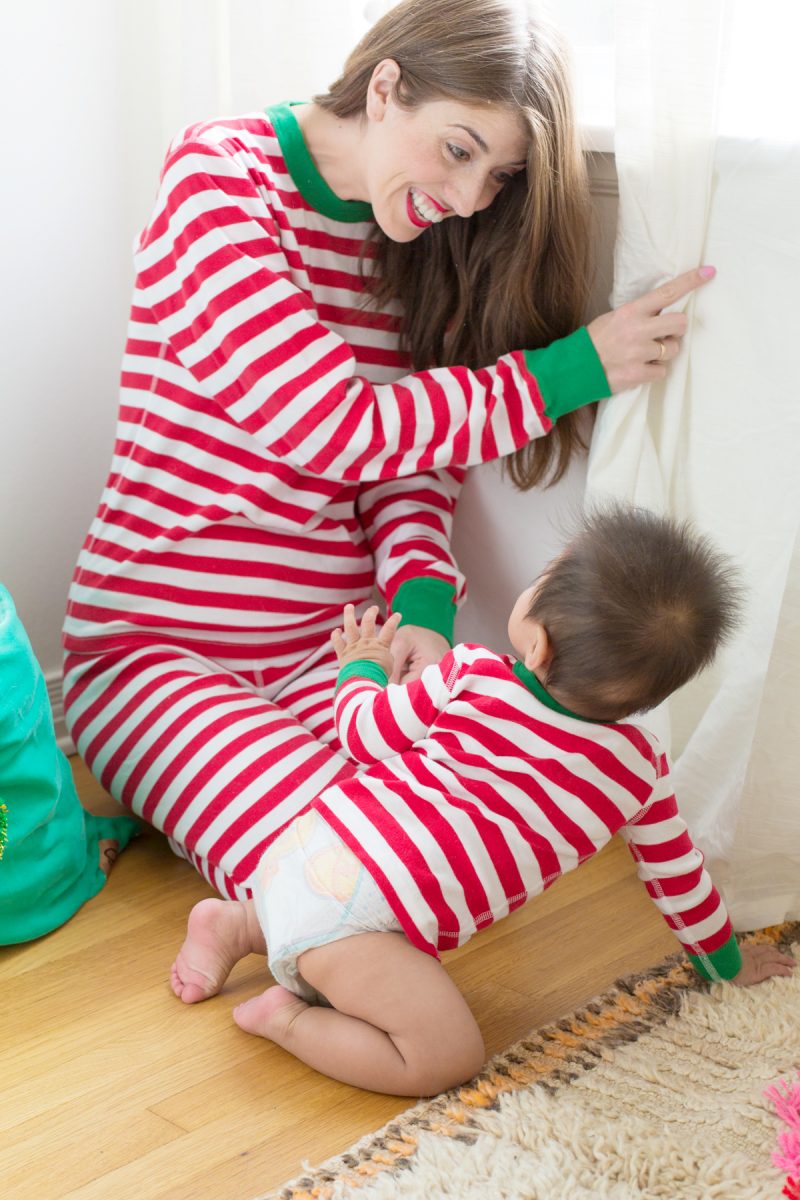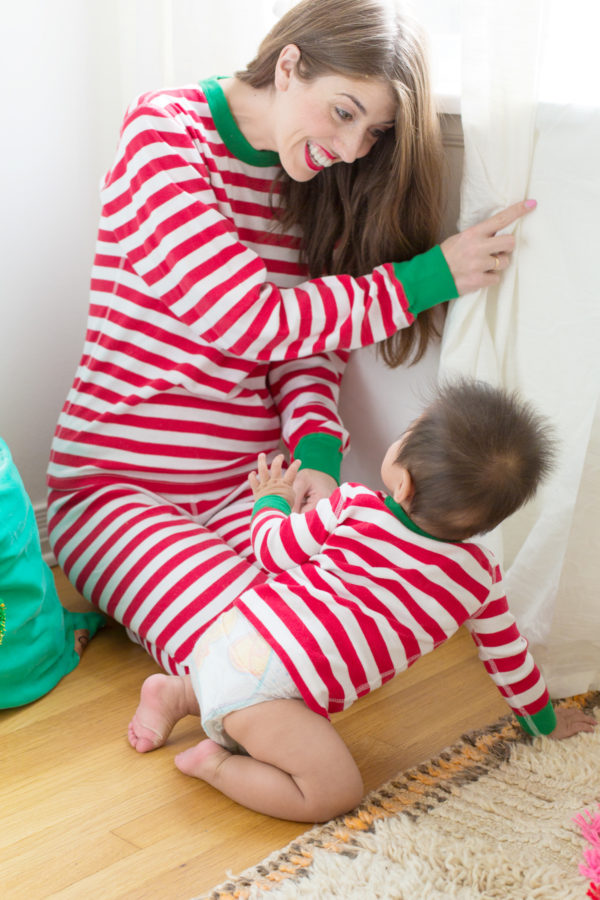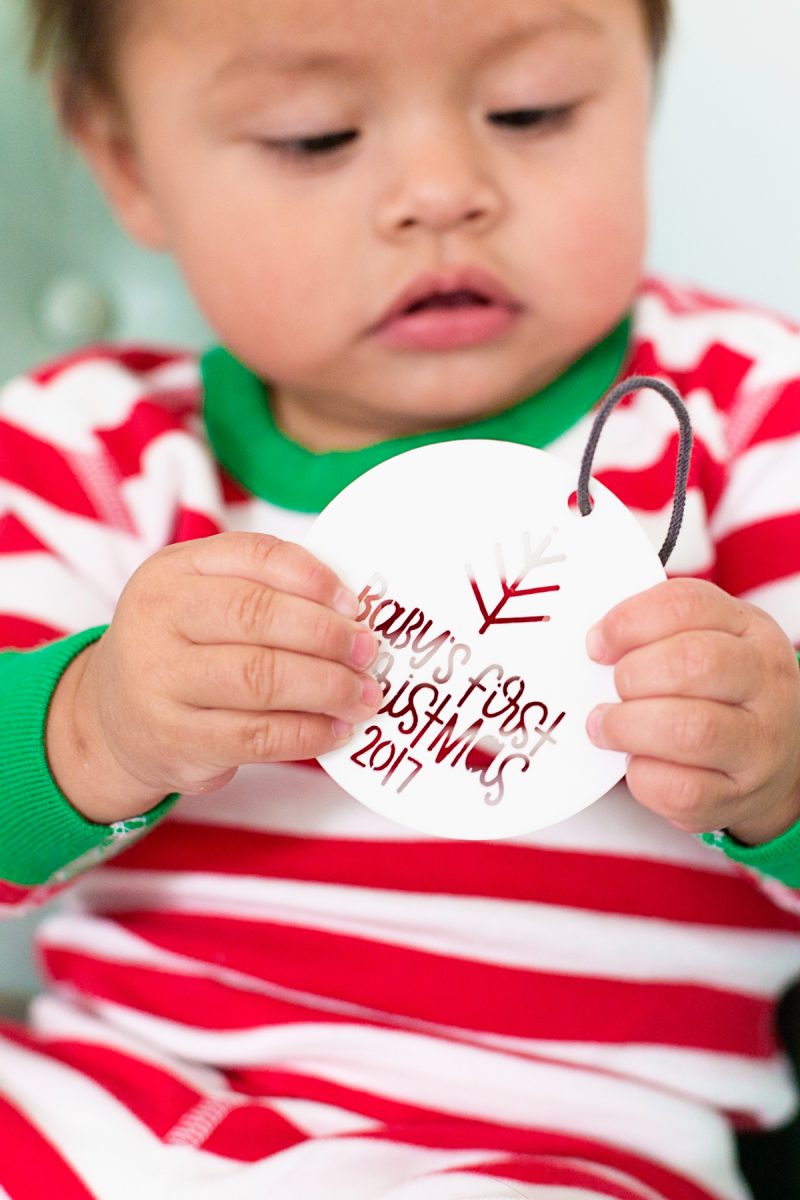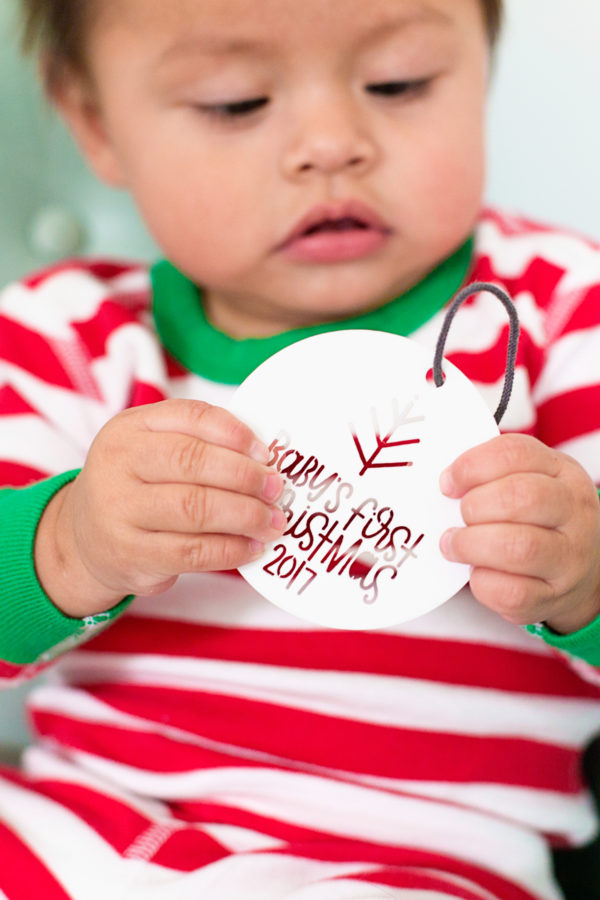 1. His Own Ornament Collection: This one's inspired by my best friend, Lauren. Every year her parents gave her a new ornament so by the time she had a home of her own, she had a whole collection of ornaments to decorate with. How amazing is that!?! Jeff and I kind of started from scratch with ours, aside from some family ornaments we stole from our parents, but I just love the idea of Arlo getting his first adult tree and being ready with a box full of ornaments he's collected since his very first Christmas.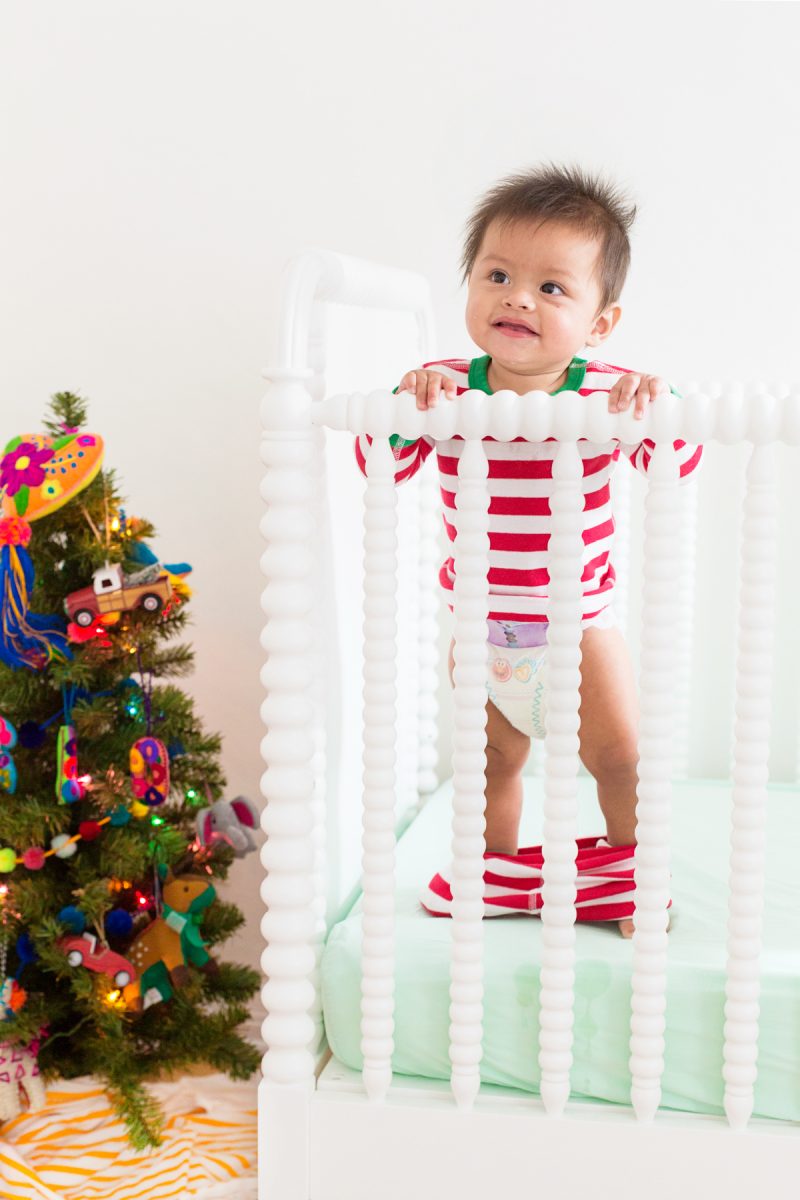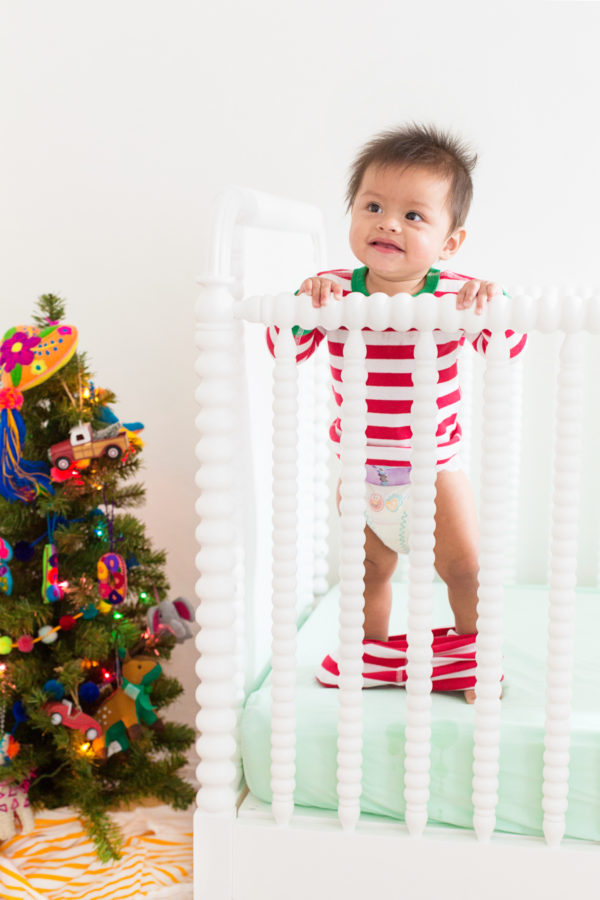 Where are your pants, Arlo!?
2. His Very Own Tree: Samantha actually inspired this idea. She told me that her and her brother each had their very own mini tree in their room that they decorated each year and I LOVED that. Since we hope to have several children, I love the idea of having a special tree just for each child. I think it's a great opportunity to spend some quality time with just that child, decorating it together, and also a perfect time for them to express their creativity! Of course, I helped dictate Arlo's tree this year (haha!) but I hope to give him a budget each year to spend on some decorations of his choice, if he'd like. Then, I plan to have him take last year's decorations and decorate another tree to donate to a local shelter. So far, he's loved crawling up to it and exploring all the ornaments.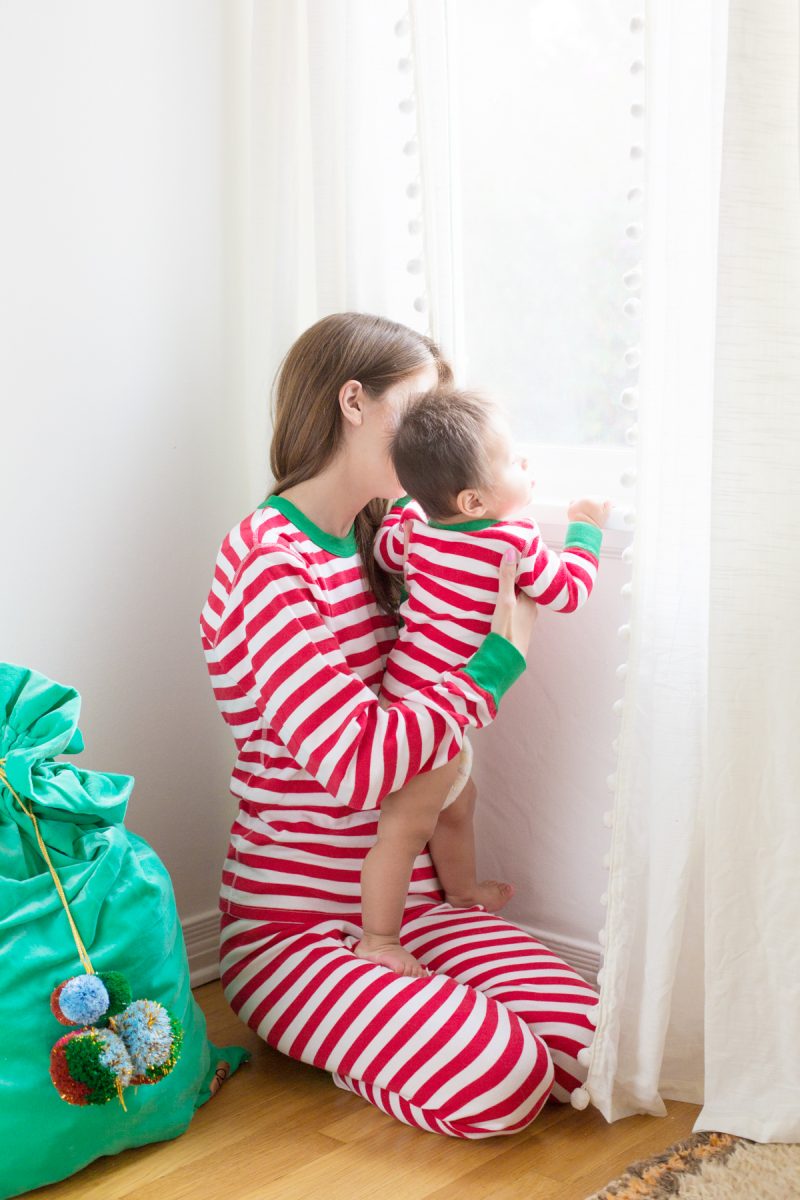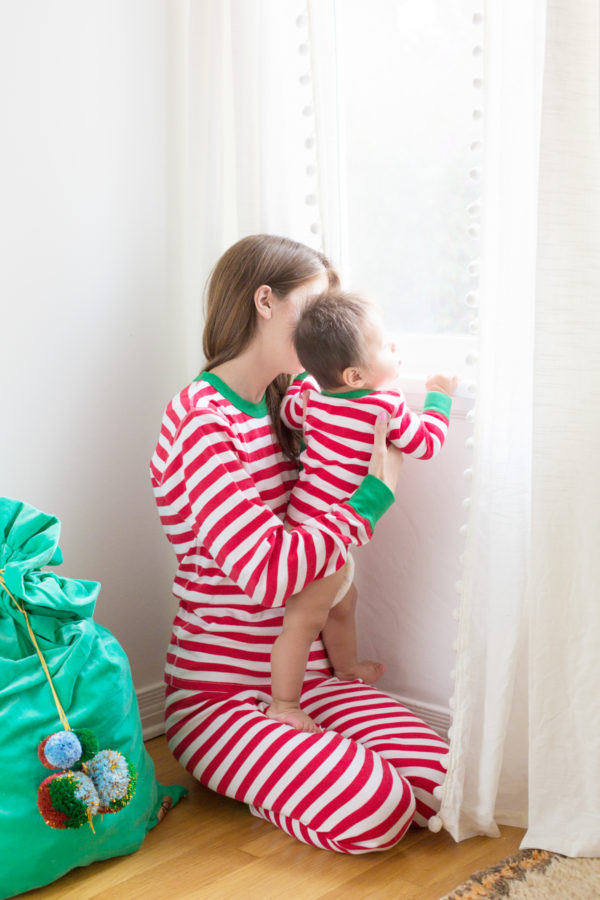 3. Matching Family PJs: GAH! I was always jealous of the families that did matching PJs. I told Jeff that when he married me he was committing to this tradition. Haha! I can't wait to open a new set of family PJs every Christmas eve and then staying in them all day long on Christmas day.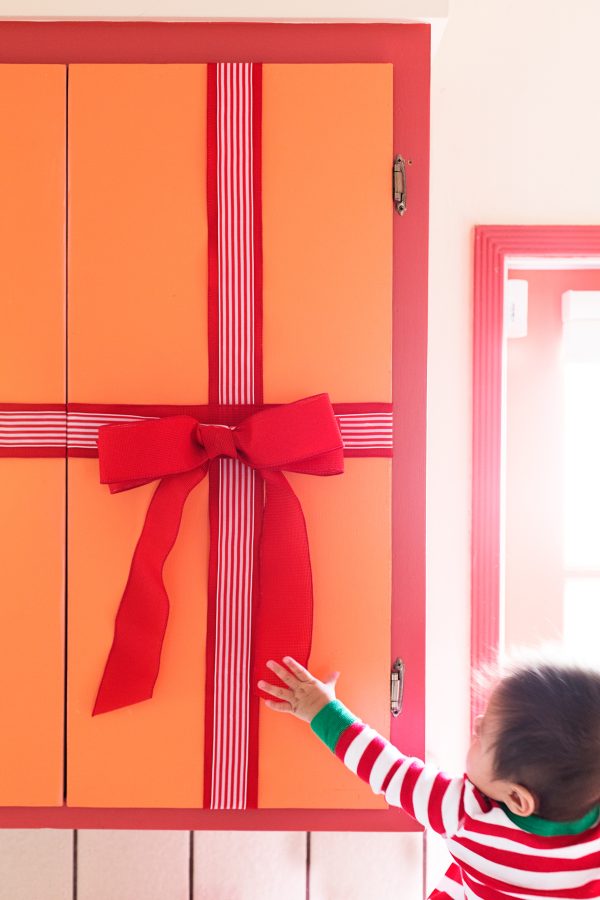 4. Wrapping Our Cabinets: Since Arlo's become more mobile, he's become fascinated with cabinets. Opening and shutting them, crawling as fast as possible towards them when we open one to see what's inside. So I thought this would be the perfect time to bring back a tradition from my childhood! Every Christmas, my mom would wrap up the cabinets with the same ribbon and little ornaments and it just looked so festive. The first time she did it, apparently my brother said "But, how are we going to use the cabinets!?" Ha! He thought they were tied shut!! While our cabinets aren't a color I'd ever pick right now (LOL), I'm embracing it and still going for it because it's one of my favorite traditions!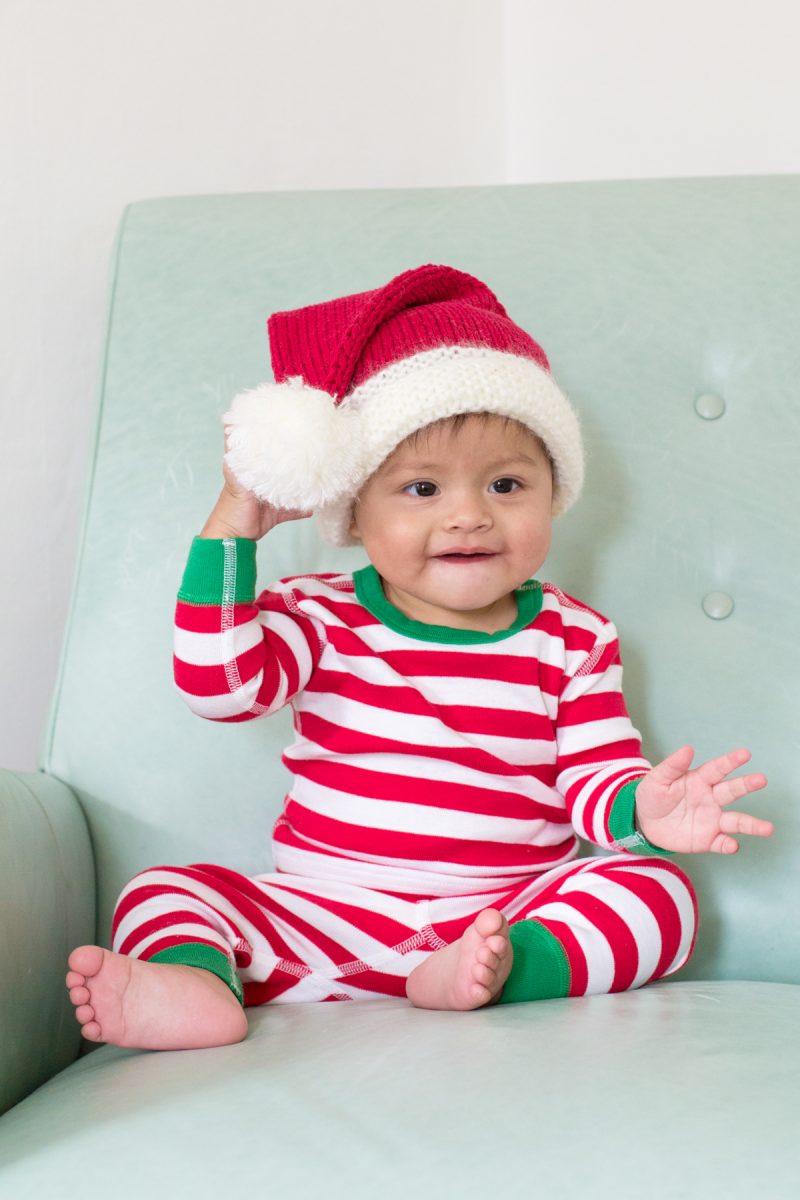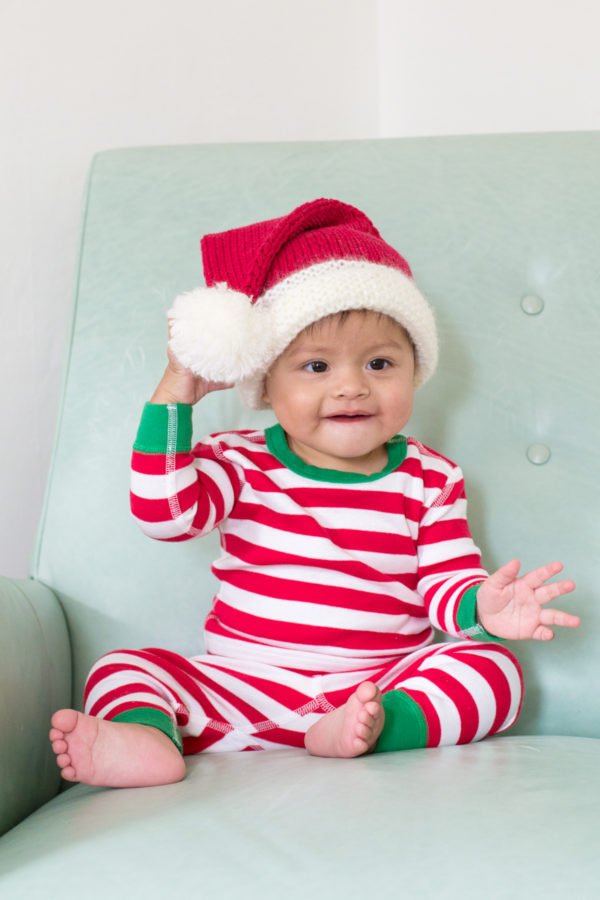 5. A Growing Christmas Village: You all saw the colorful Christmas village we created this year and I'm excited to continue adding a new house or two each year. Once Arlo is old enough, I'd love to get him in on the act of decorating them too. I hope to have one of those insanely huge collections some day!!!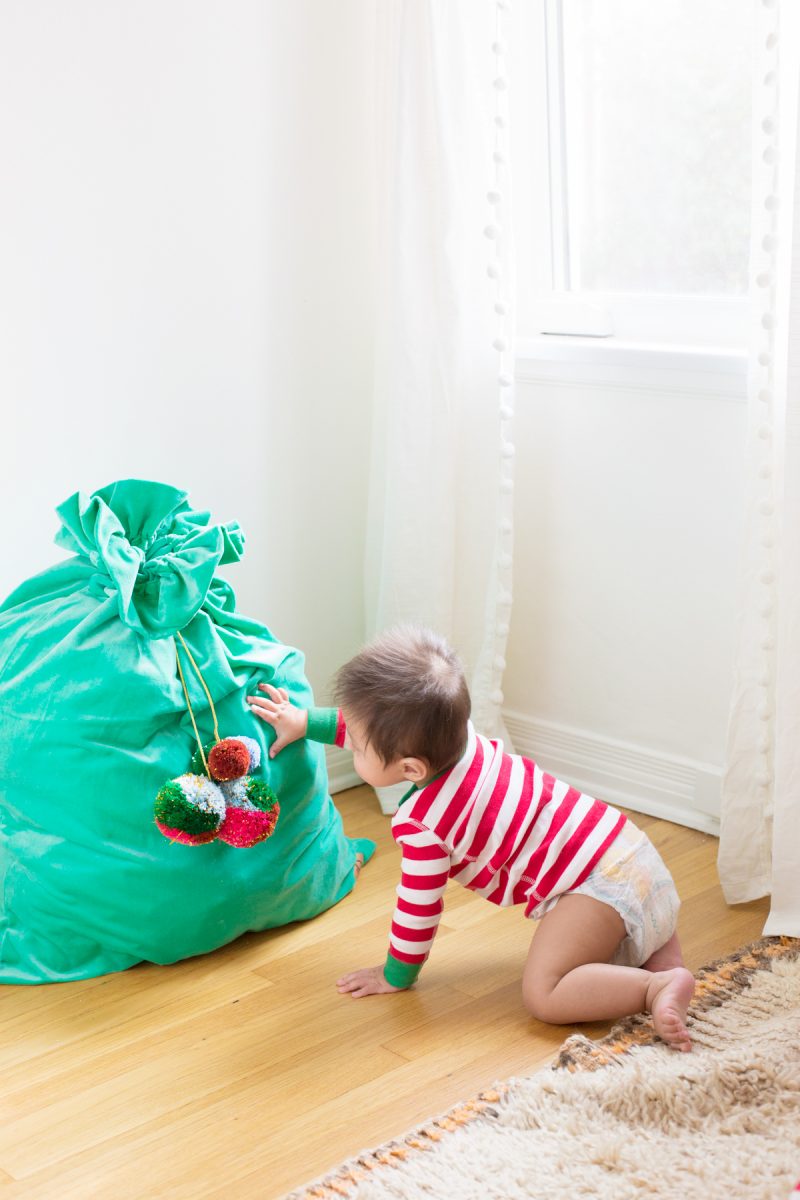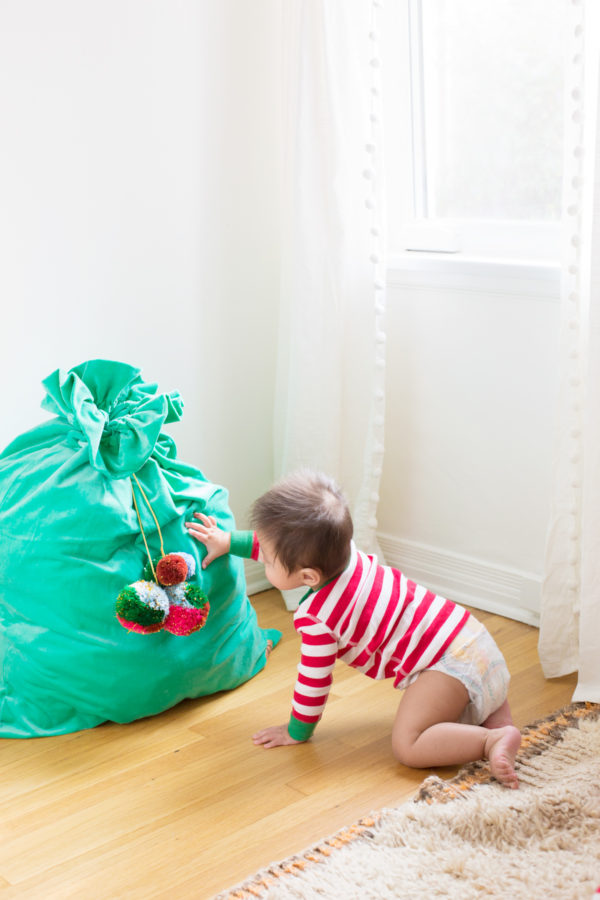 6. Santa Sacks: This is something I had never heard of, but is apparently pretty common in countries outside the US! In addition to or instead of putting out a stocking, you leave a big ol' sack for Santa to fill with presents. I just think this is SO magical!!!! We'll definitely be doing stockings too, but little A will have his very own Santa sack this year.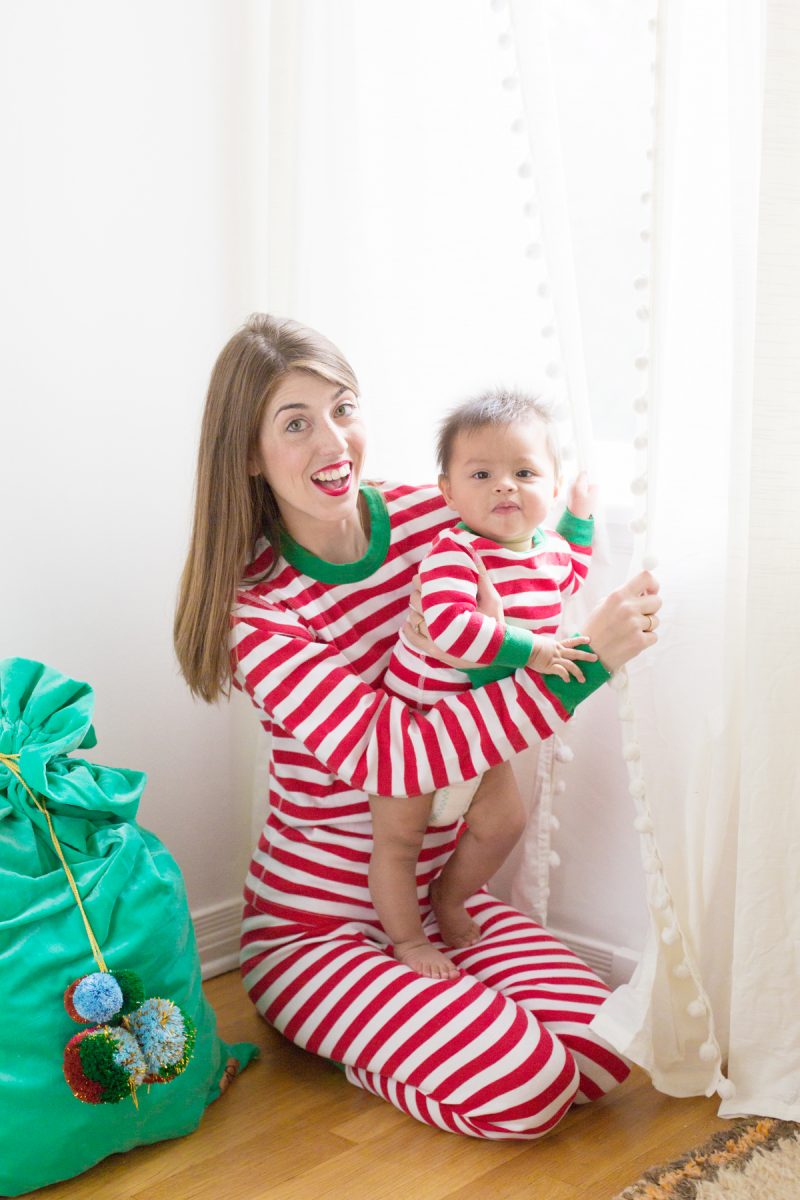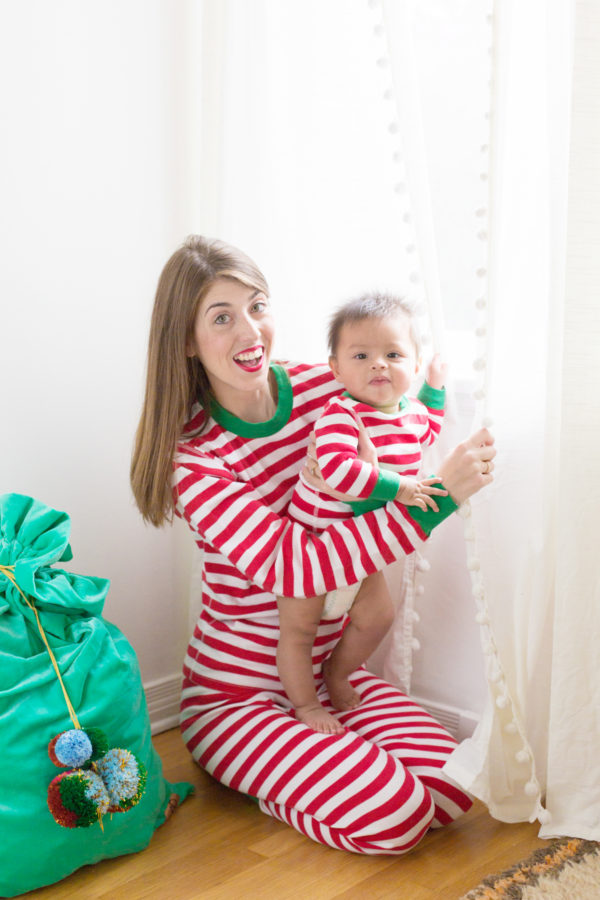 Photos by Jeff Mindell
I had to stop myself when I was out shopping for Christmas decor. I was all… "Should we start a snow globe collection!? A nutcracker one!? Is it too early to get an Elf!?" Hahaha! I'm sure you've all gathered that my excitement is through the roof, but it really is. My parents always made Christmas so magical for me and it feels like such a gift that I get to do that for Arlo now, too. I'm the luckiest girl in the world and extra lucky that Jeff is equally as holiday-spirit-filled as me. I can't WAIT for him to wake up on Christmas and explore all the magic that we have planned for him!!!
What are some of your favorite holiday traditions??
SaveSave
SaveSave