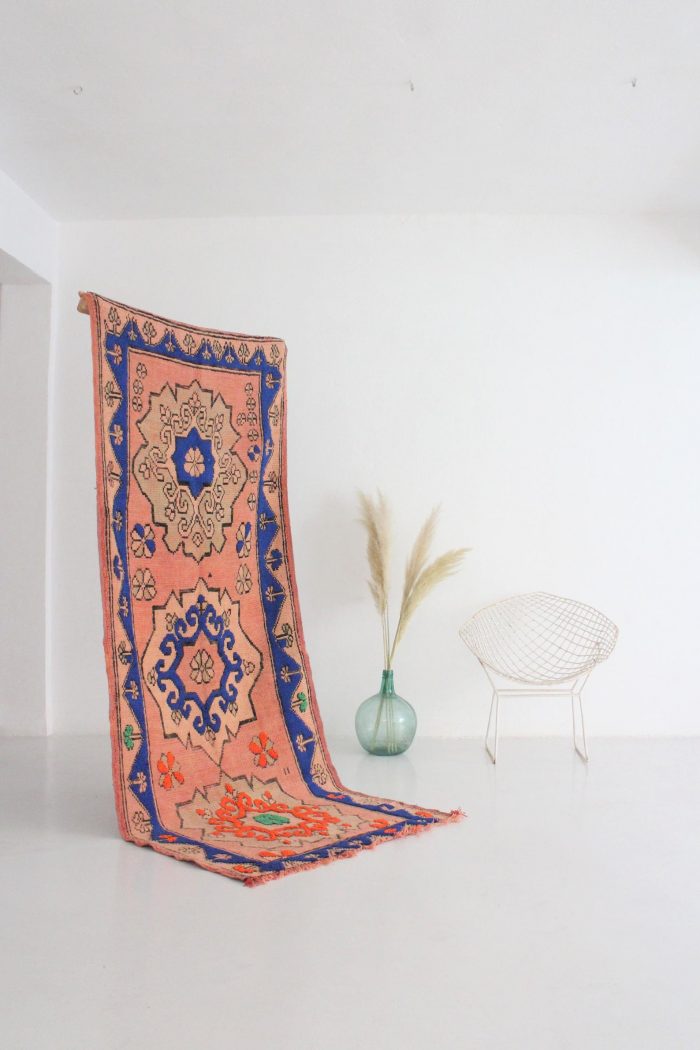 Time for another round up of incredible rugs that I didn't buy, but hopefully one of you can! 😉 A good mix of colors and some more neutral options too this time. Take a look and tell me your fave(s)!
Eight Colorful Moroccan Rugs
1.
Peach and Blue Boujad Rug
(Above): The color combo here is what got me. I actually looked back at my IG saved folder and I have this rug saved three separate times. Ha! You already know I love a peach/terracotta/blue combo based on
our bathroom
so enough said!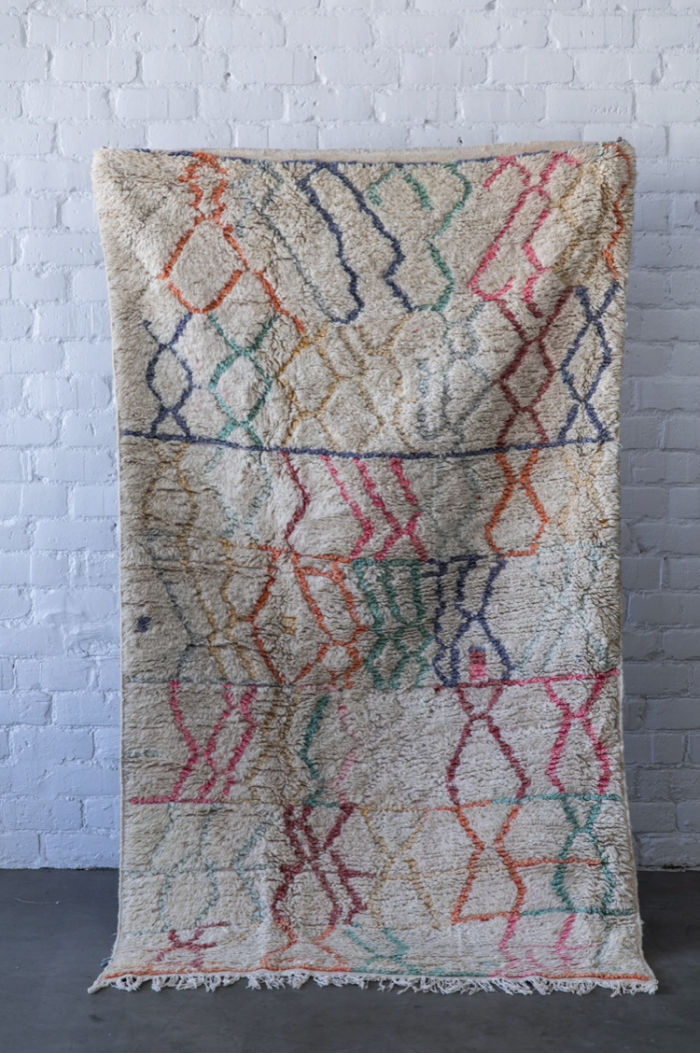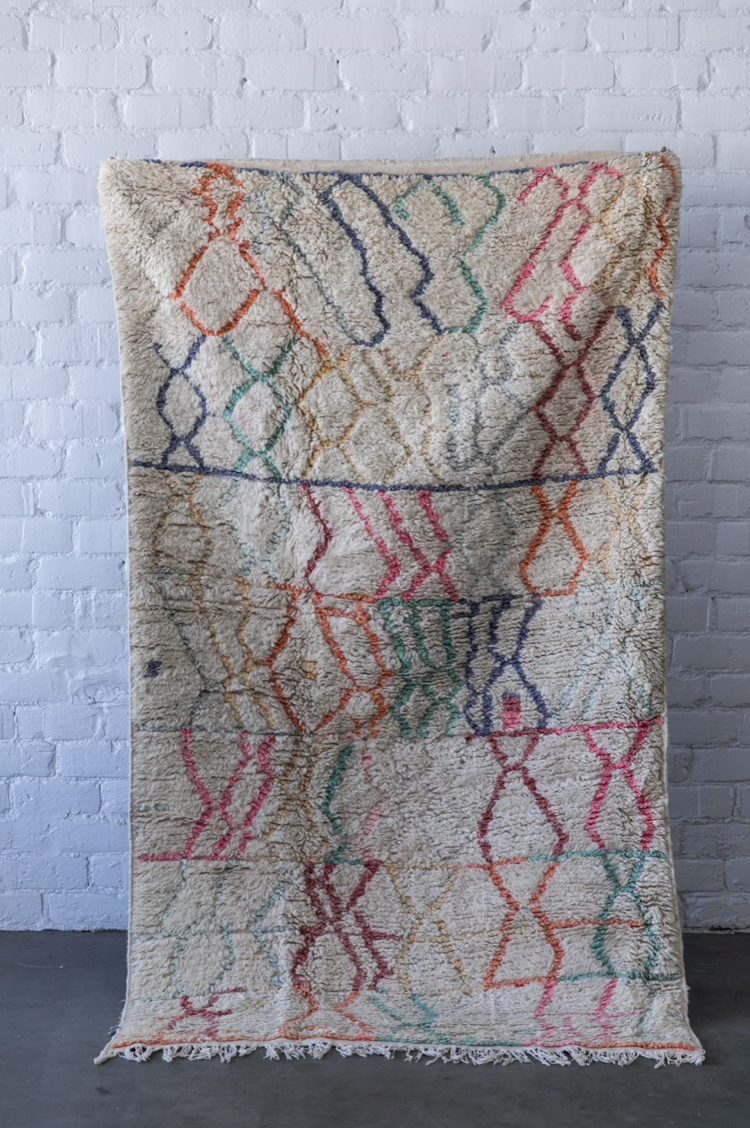 2.
Pastel Azilal Rug
: I mean, would this be a perfect rug for a nursery or playroom or WHAT!? I love the hues in here, the periwinkle blue, mint, peachy orange! So beautiful.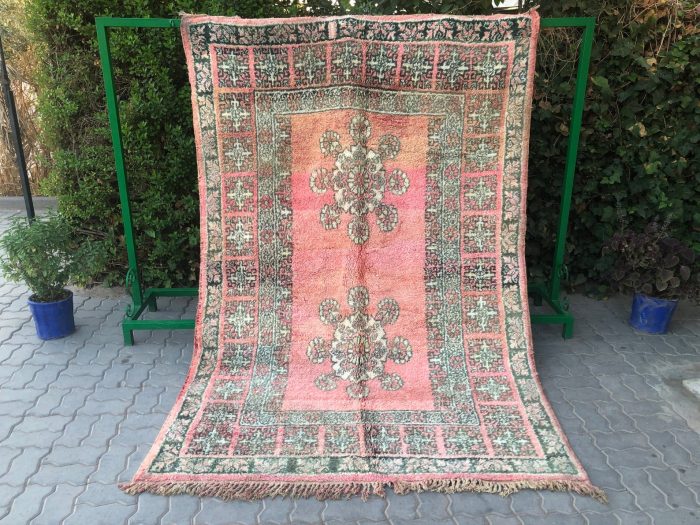 3.
Pink Beni M'Guild Rug
: I love the bold border on this rug! This would be stunning as the lone pop of color in a neutral living room or dining room!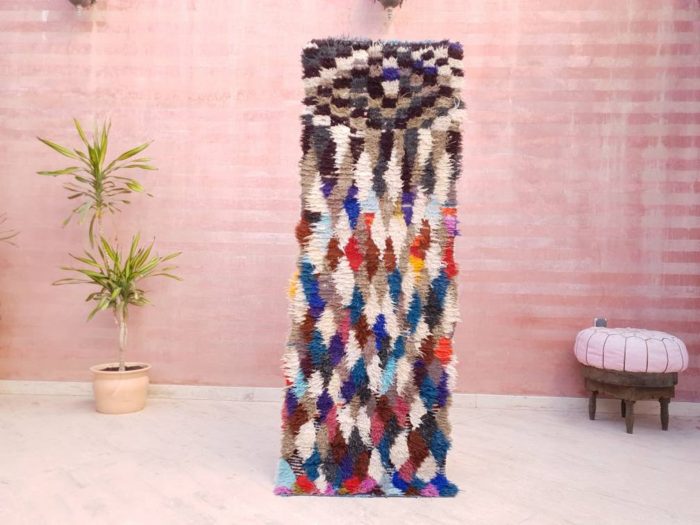 4.
Colorful Boucherouite Rug
: I'm not typically drawn to boucheriete style rugs, but something about the combination of neutrals with those bold hits of color really got me! Perfect for a hallway.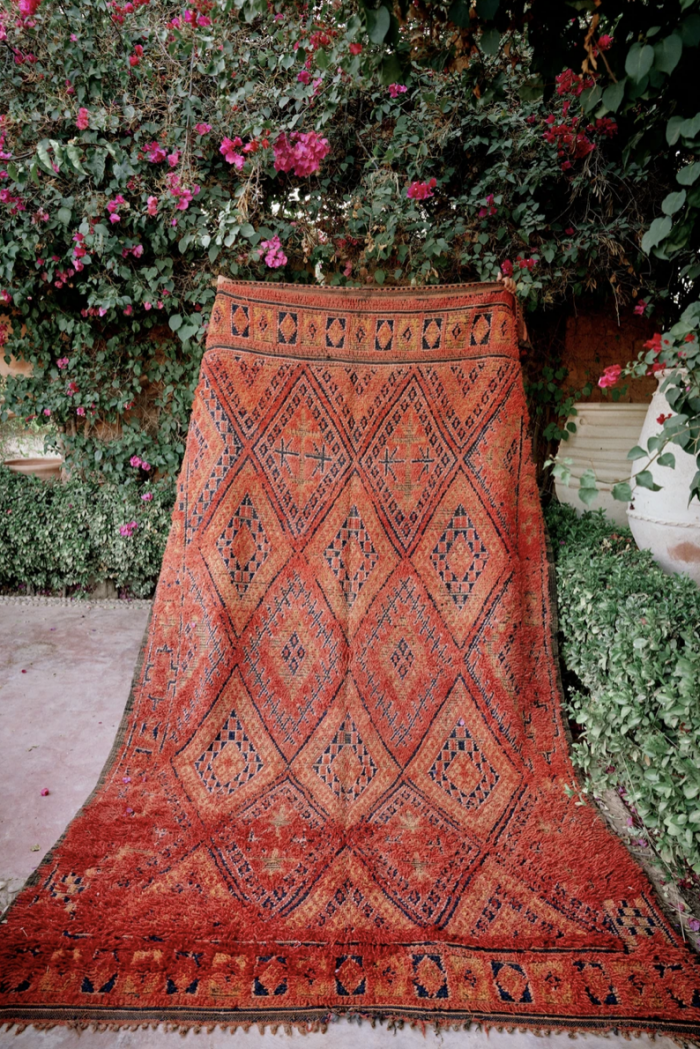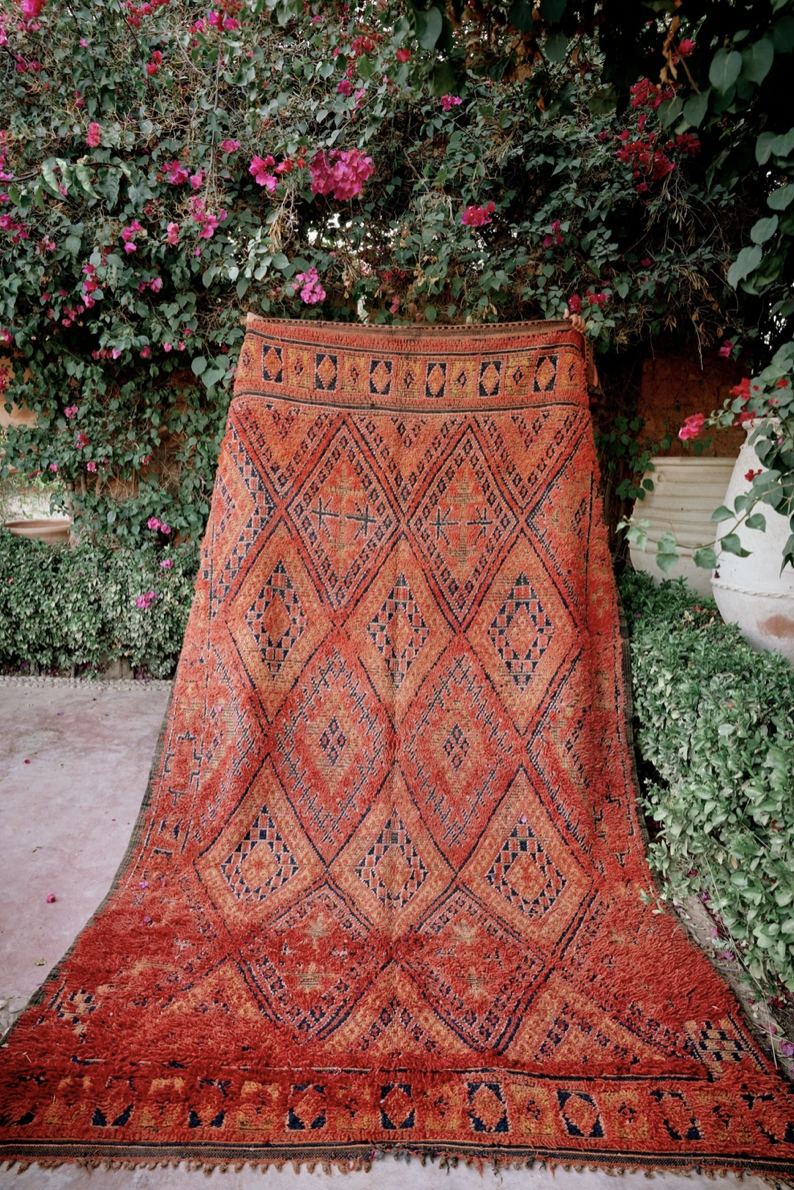 5.
Orange Beni Mguild Rug
: I always try to pick my favorite of the bunch and I think this is it. That orange hue!!! What about this one in a bedroom!? Or if you click through, it looks pretty incredible paired with a patterned tile floor, too.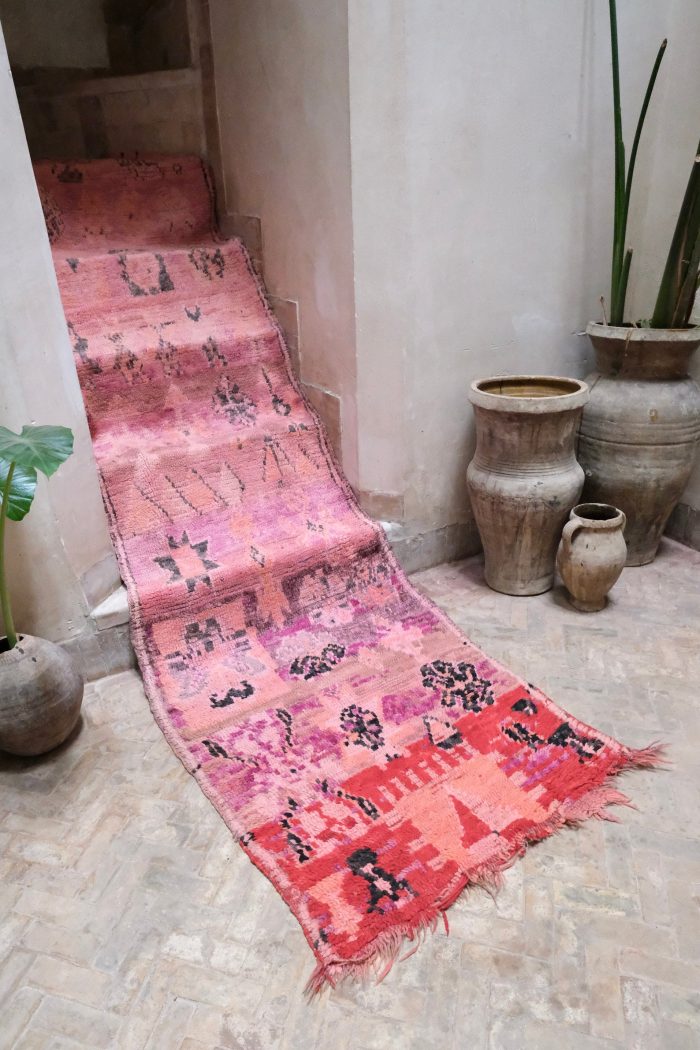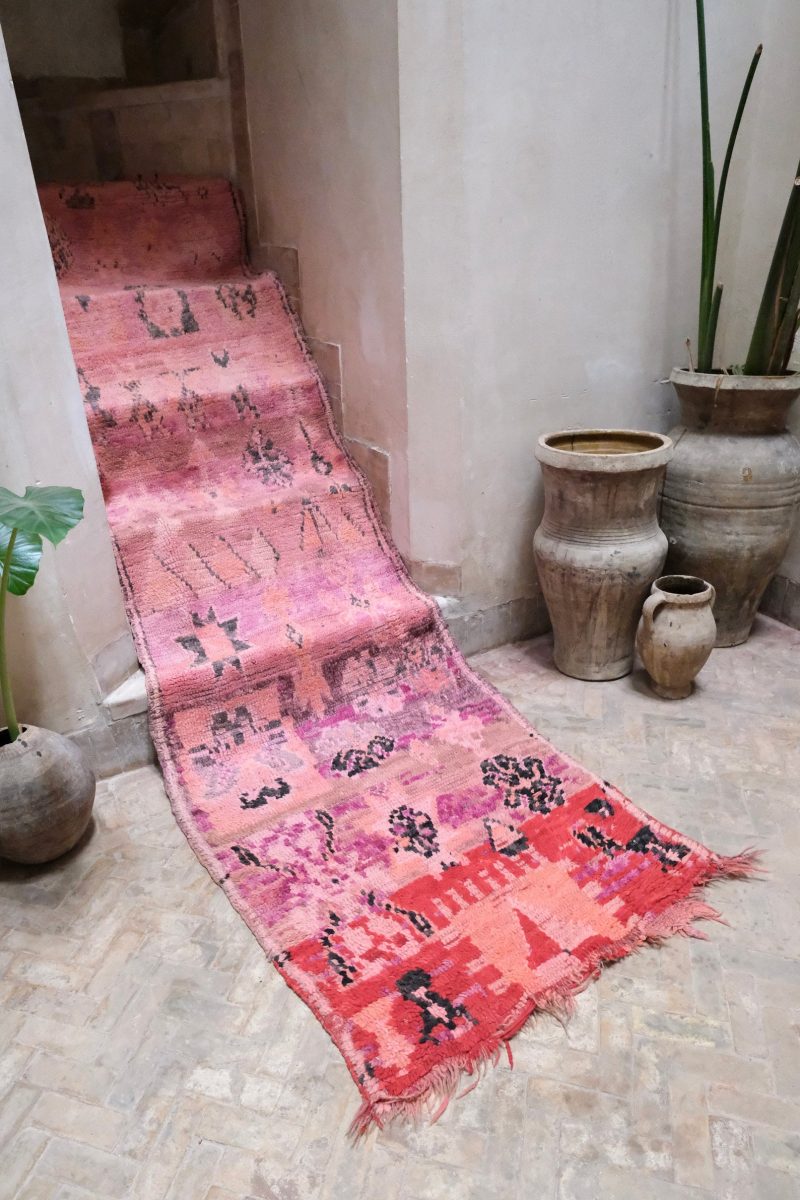 6.
Pink Boujad Runner
: A good, striking runner will always have my heart! If you have a long hallway or entryway, is this what you've been looking for!?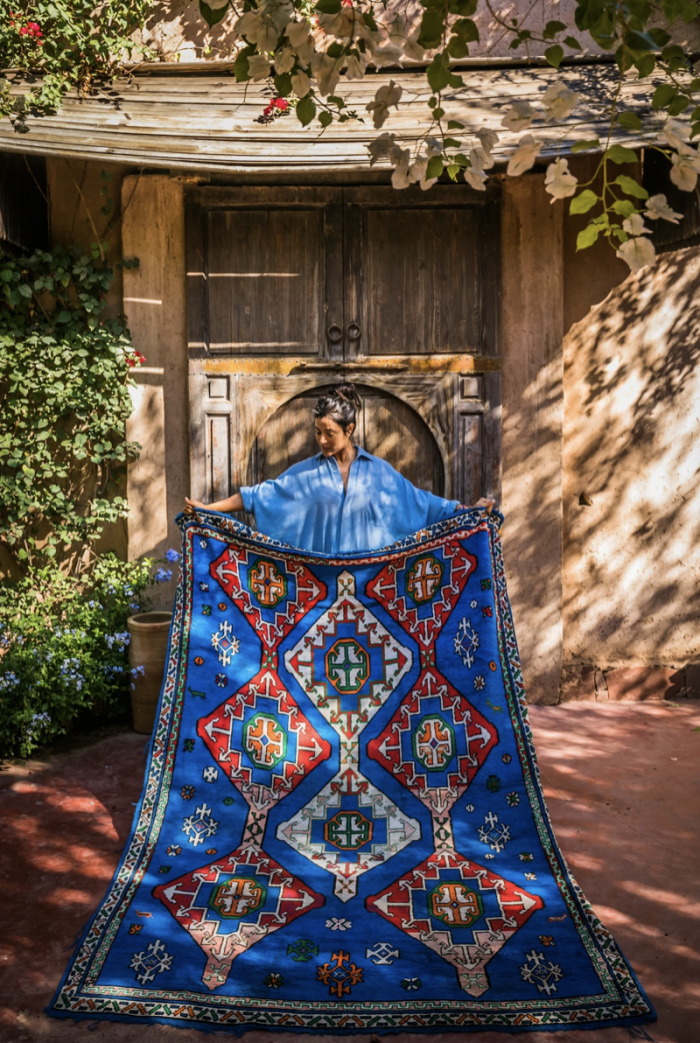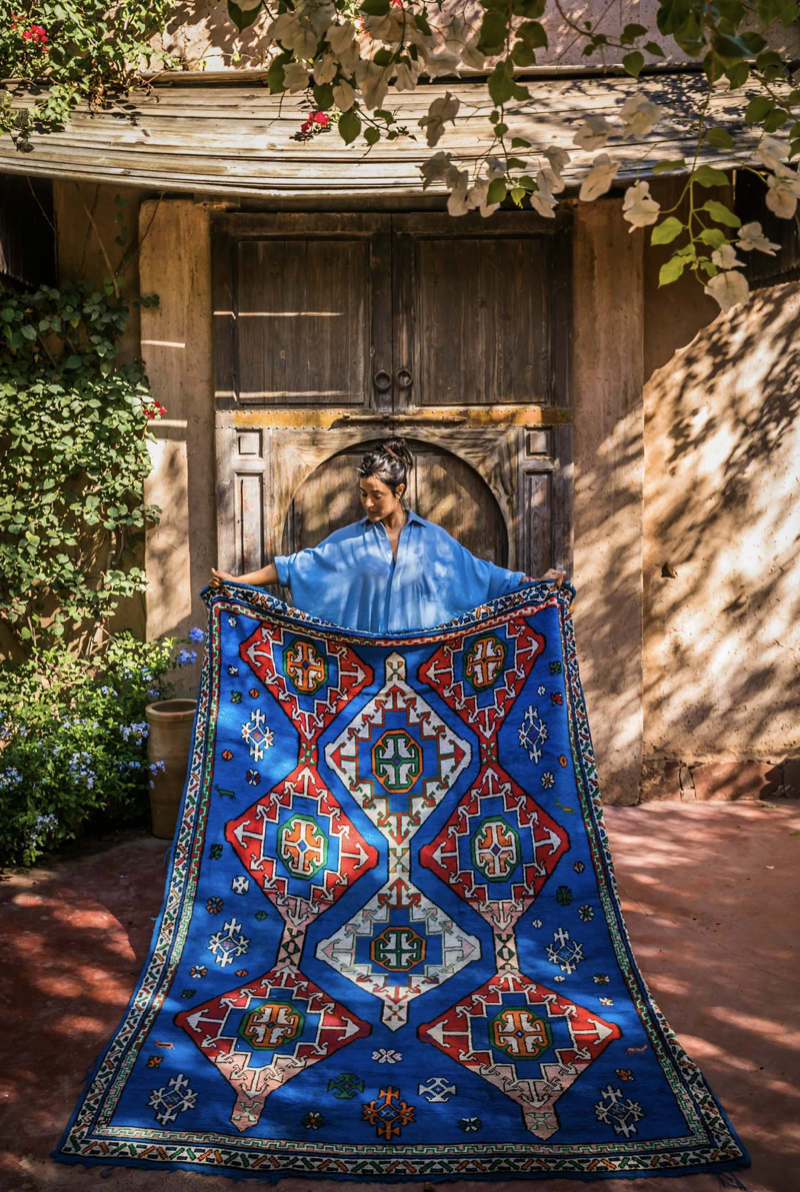 7.
Bold Blue Moroccan Rug
: I'm in the middle of re-doing our nursery into a big kid room and I just keep thinking how FUN a rug like this would be for a big kid room (if we didn't already have one)!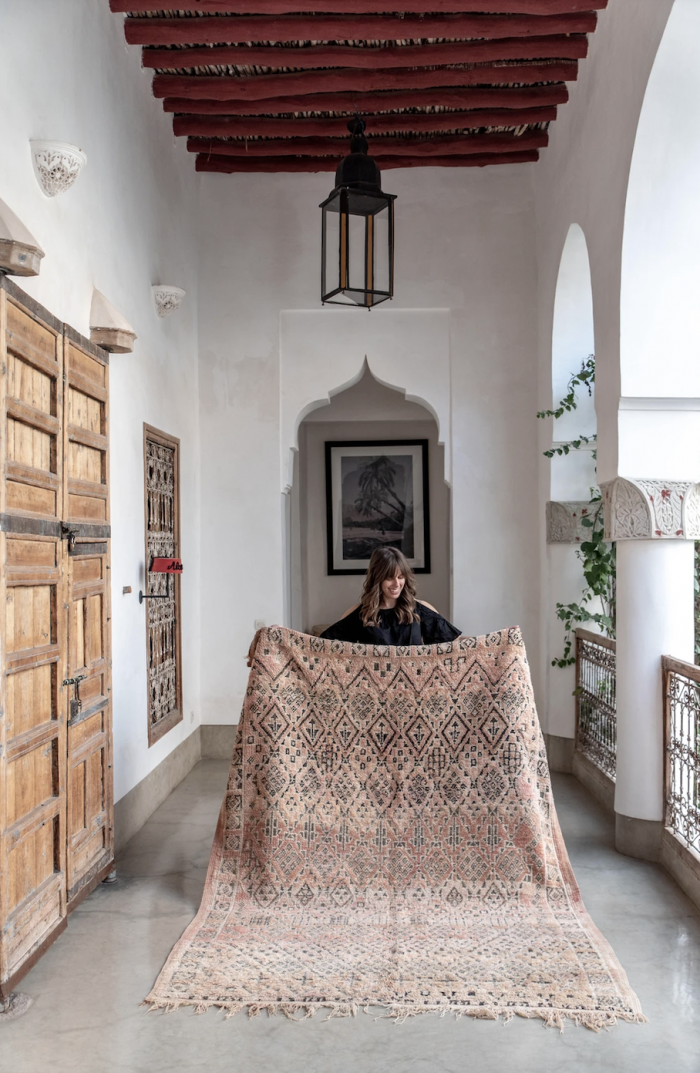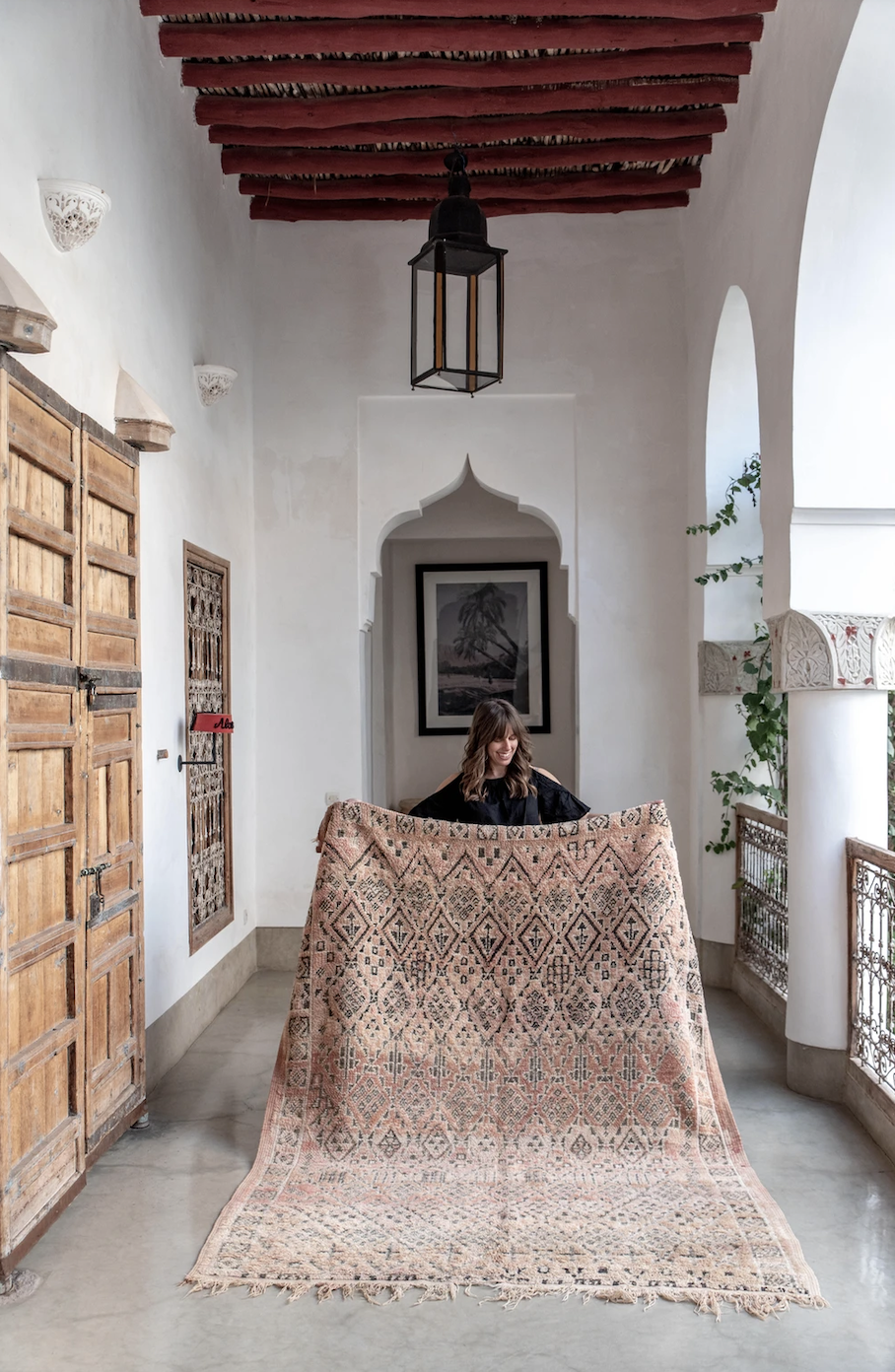 8.
Pale Pink Beni Mguild Rug
: Oof, isn't this a stunner!? Simple and subtle compared to a lot I share, which I think would be wonderful in a room you're trying to keep serene or neutral! So which one is your favorite!?!? Let me know below!
How Do I Clean Moroccan Rugs?
Want to learn how to care for these rugs? Check out these professional tips for cleaning vintage rugs! I regularly curate my favorite one-of-a-kind vintage Moroccan rugs, you can find more hand-picked selections below:
Vol 1
,
Vol 2
,
Vol 3
,
Vol 4
,
Vol 5
,
Vol 6
,
Vol 7
,
Vol 8
,
Vol 9
,
Vol 10
,
Vol 11
,
Vol 12
,
Vol 13
,
Vol 14