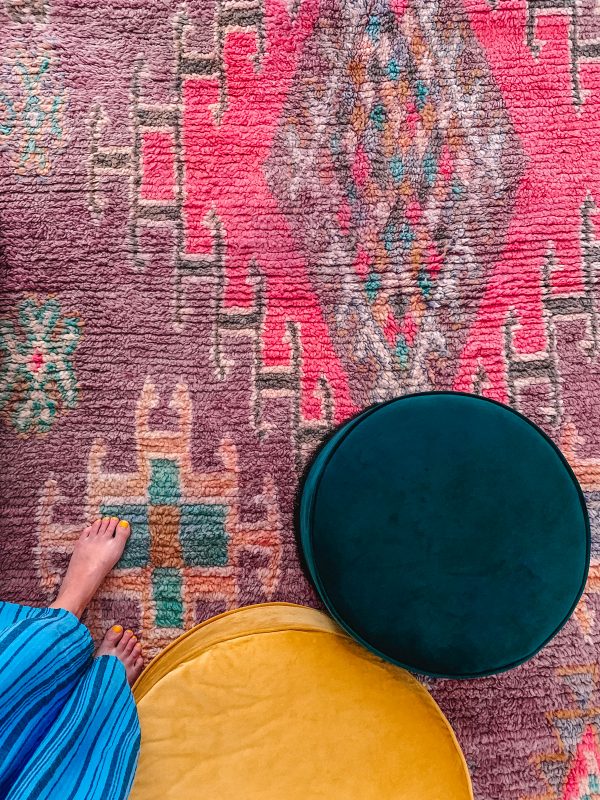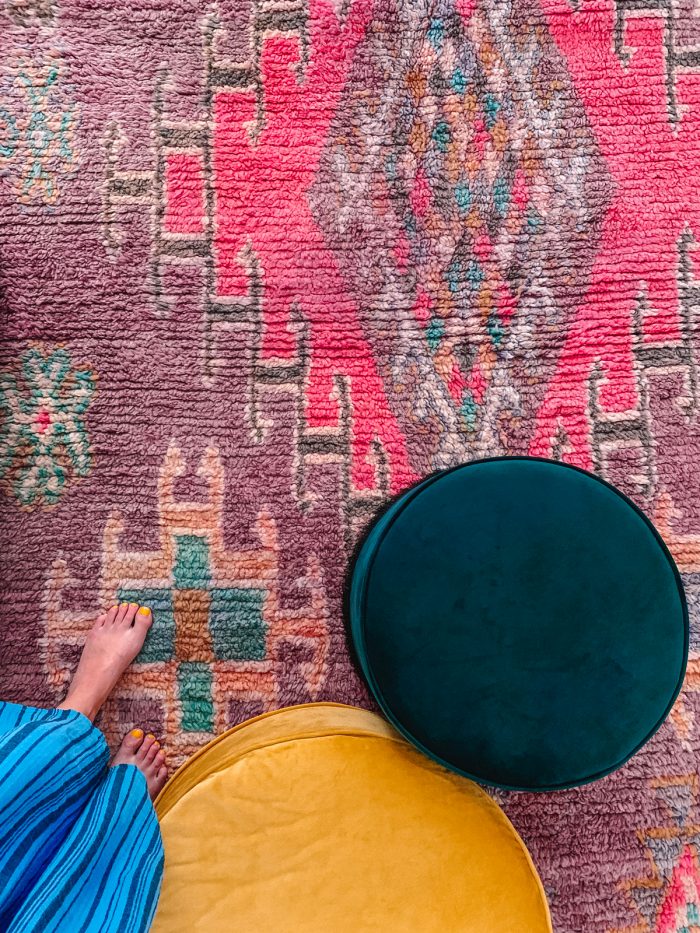 Time for the next edition of rugs I think you should buy!! Lots of larger rugs this time, and a few runners, as that's what I've been on the hunt for for our home recently. Crying *ALL* the tears that these don't fit in my house!!!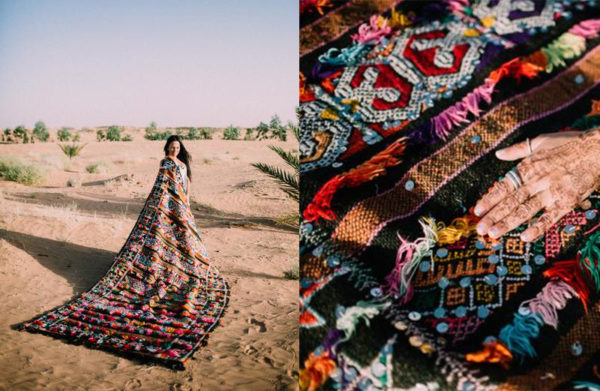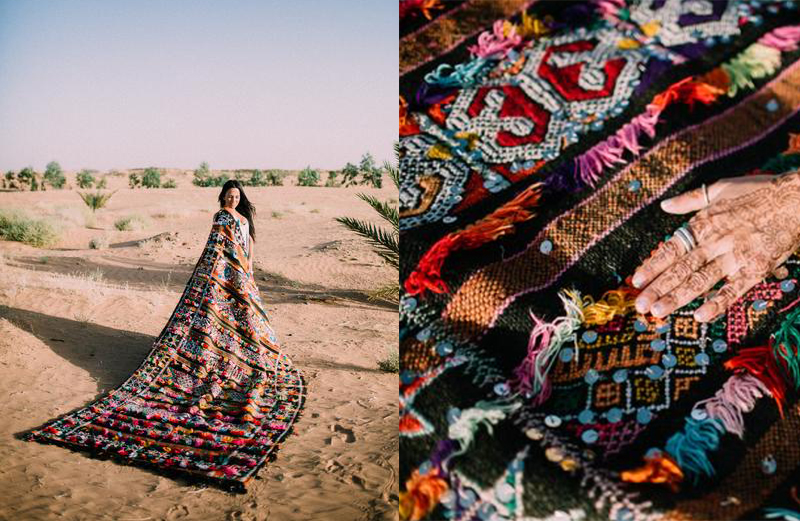 1. Black + Colorful Moroccan Kilim Rug: I'm not gonna lie, I may still buy this one if none of you do. Maybe save it for the playroom? I don't know, I gasped when I saw it. As I type this I wonder if I should remove it from this round-up. Hahaha!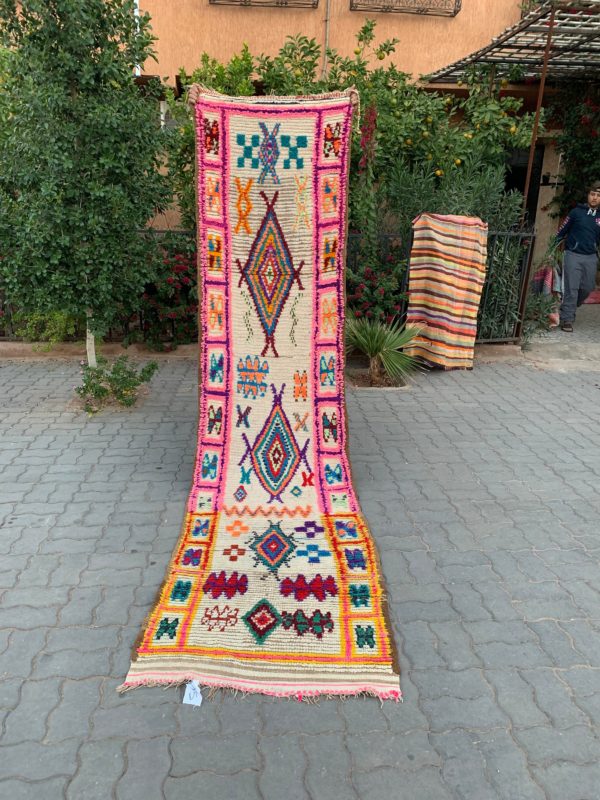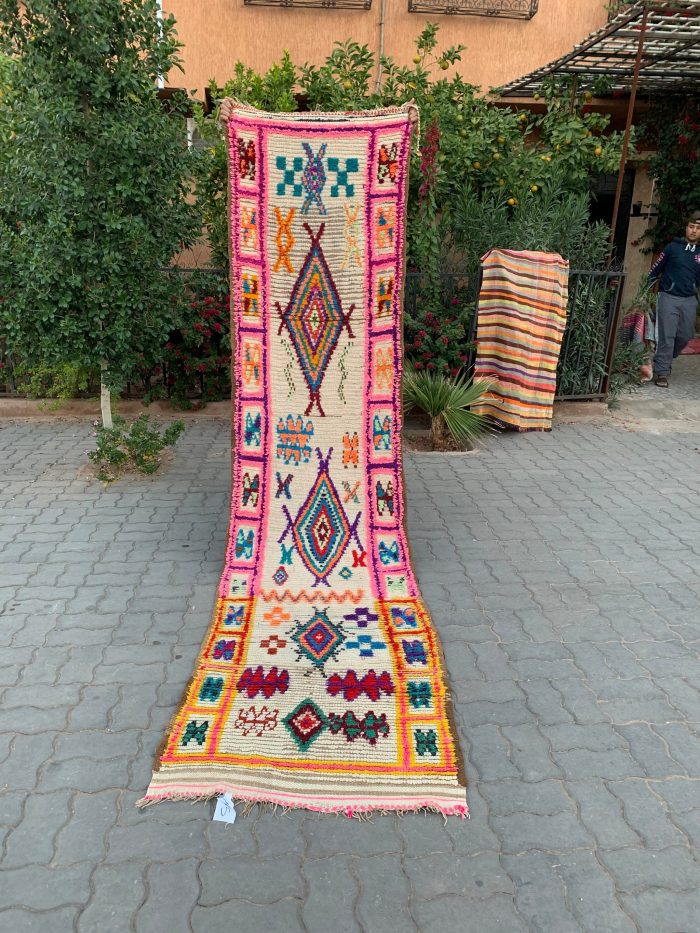 2. Pink and Yellow Azilal Runner: I've been casually looking for a runner for our hallway since we bought the house but it's super narrow and most, like this one, are too wide! I love the colors here and the borders down the side. Would make such a great statement in the perfect hallway!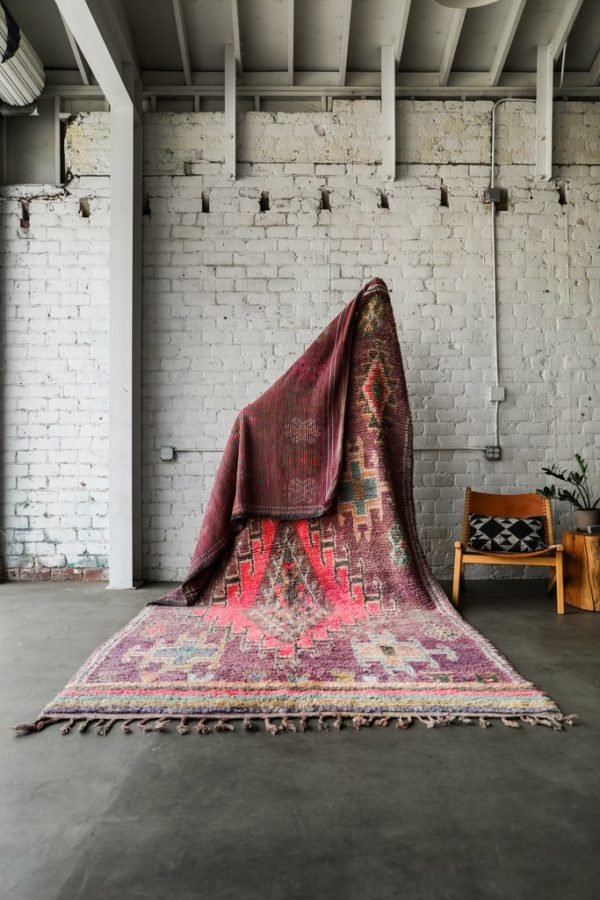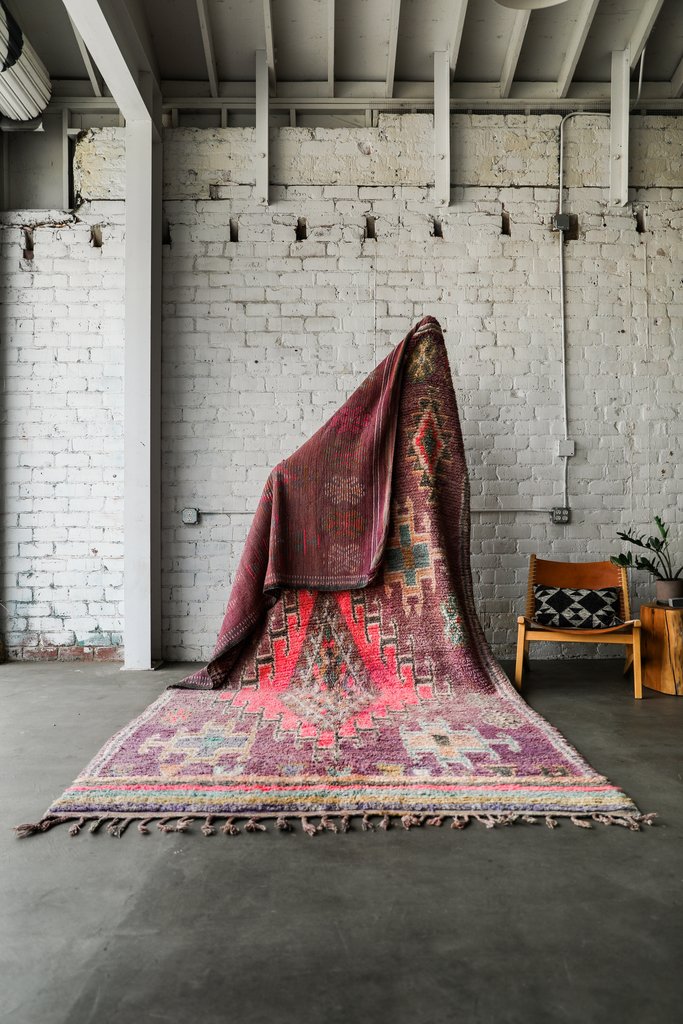 3. Purple Vintage Boujaad Berber Moroccan Rug: This one hasn't made it into a round-up because I was convinced I was going to get it for either our living room or nursery, but Caroline (a friend of mine + the owner of the shop!) let me borrow it (that's it in the photo at the top of this post!) to test sizing and it's too big for our tiny house!! That said, rugs this big are hard to find and it is ABSOLUTELY stunning in person, so I'm hoping one of you can snag it!! So so good.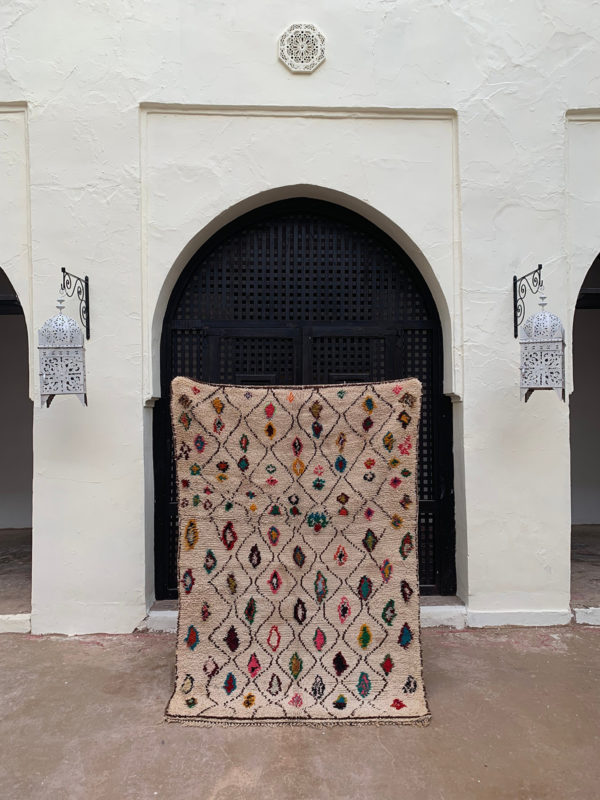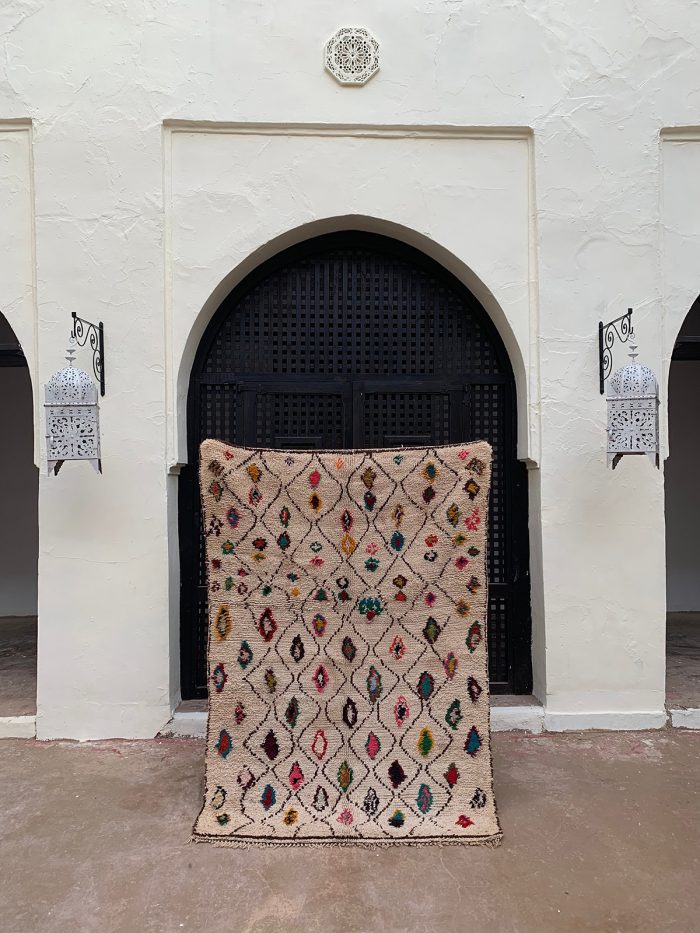 4. Vintage "POP" Azilal Rug: This is a great rug if you want to add a little color, but the majority of the ones I share are too intense! It has all the best colors, but just subtle pops of them against a natural background. Isn't it gorgeous!?!?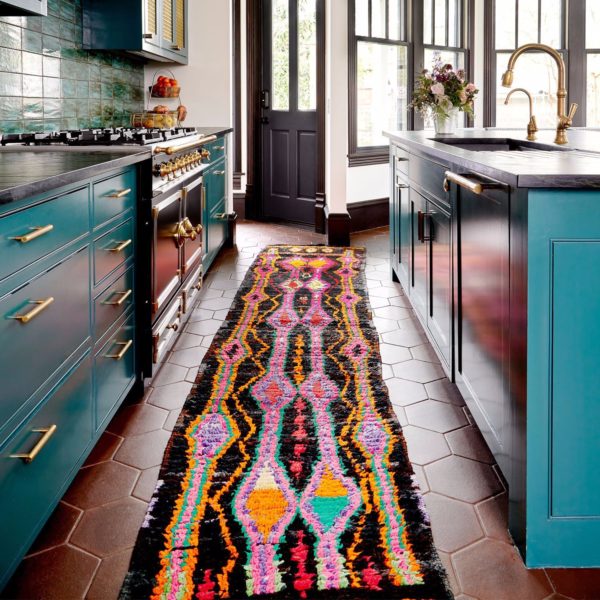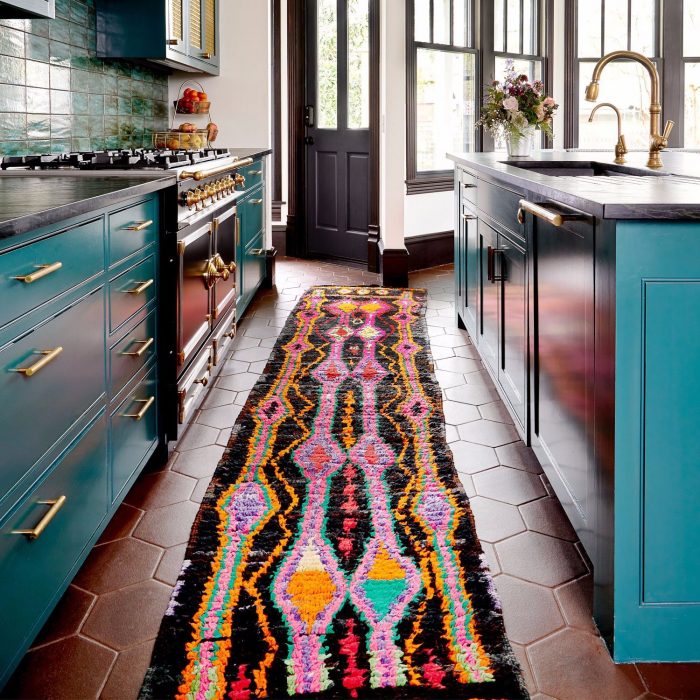 5. Maël Moroccan Runner: This is another one that I might just buy and figure out how to cut down. Ha, so someone buy it so I don't, ok!?!?! The colors against the black!!! I've been really attracted to black home decor items lately (I know, I know.) so it's really calling my name.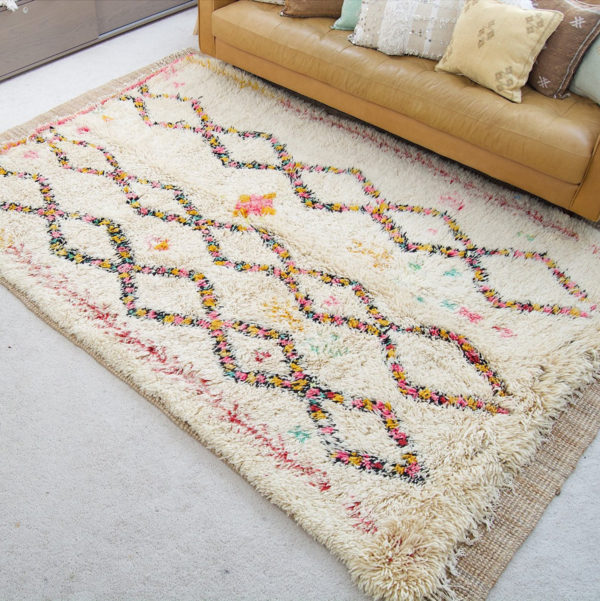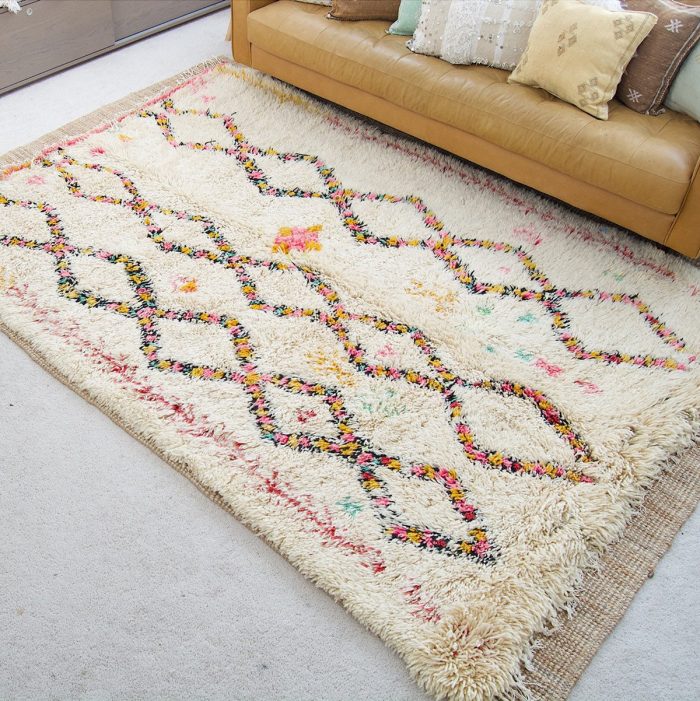 6. Pastel Beni Ourain Rug: You know what I'm going to say… NURSERY!! Someone needs this in their nursery, immediately!! Love these sweet colors on the white background and *ehm* I think it would look great with our Kip&Co line. JUST SAYING!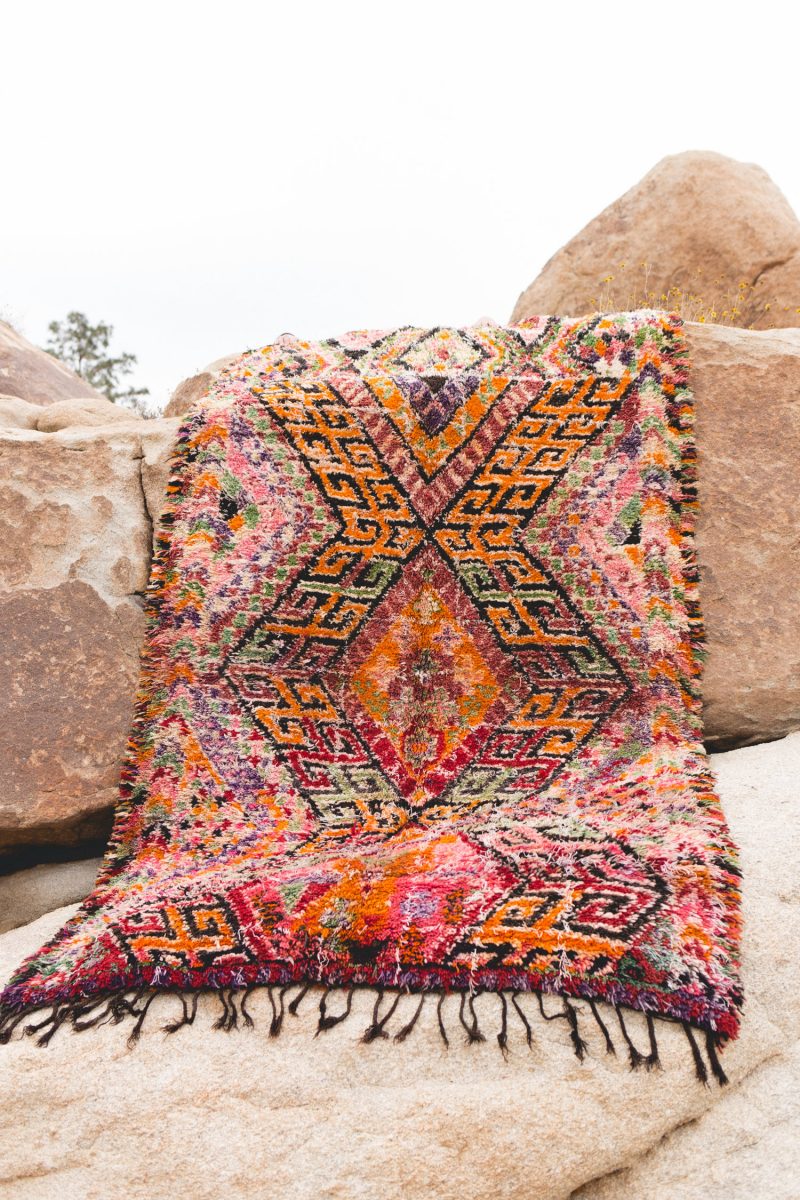 7. Vibrant Red, Pink + Orange Moroccan Rug: The DETAIL on this rug!!! If you click through you can see the silver discs woven into the back of it, and the all over pattern is so unique!! Showstopper!!
Alright, 1-7… which one is your fave!? Tell me below! =)
How Do I Clean Moroccan Rugs?
Want to learn how to care for these rugs? Check out these professional tips for cleaning vintage rugs!
I regularly curate my favorite one-of-a-kind vintage Moroccan rugs, you can find more hand-picked selections below:
Vol 1, Vol 2, Vol 3, Vol 4, Vol 5, Vol 6, Vol 7, Vol 8, Vol 9, Vol 10, Vol 11, Vol 12, Vol 13, Vol 14