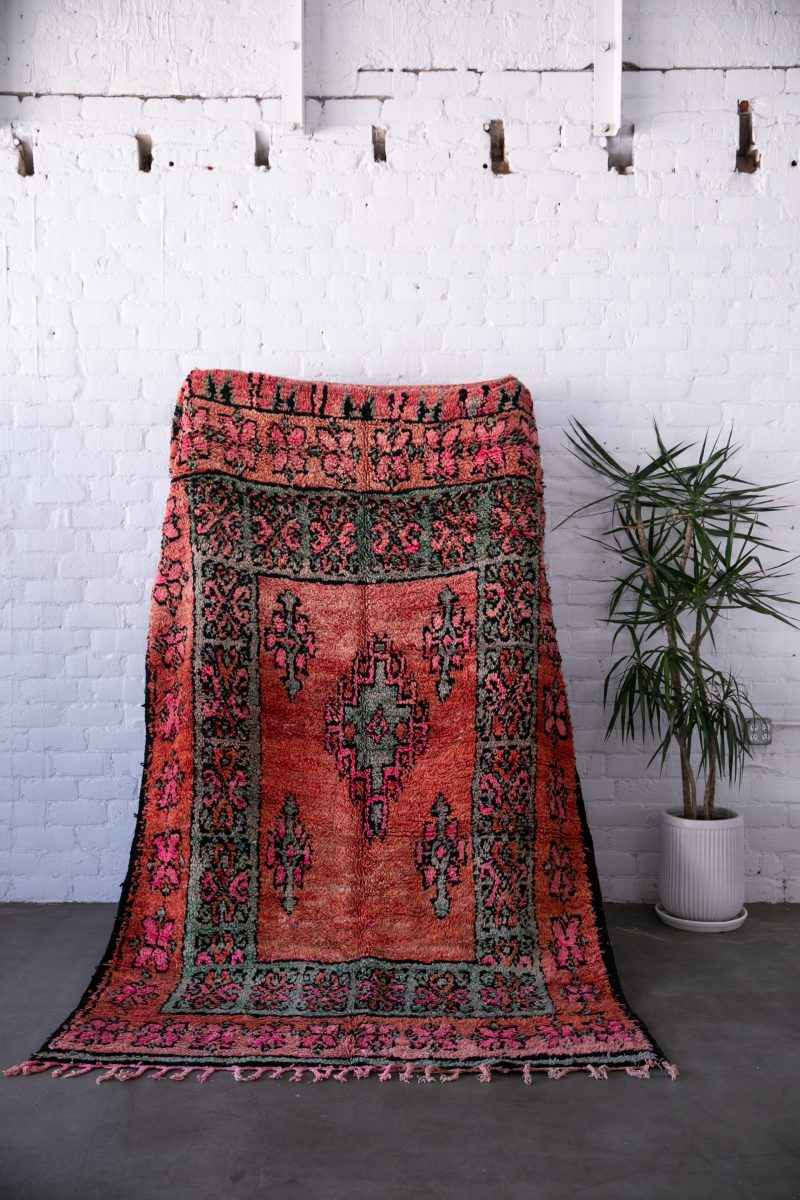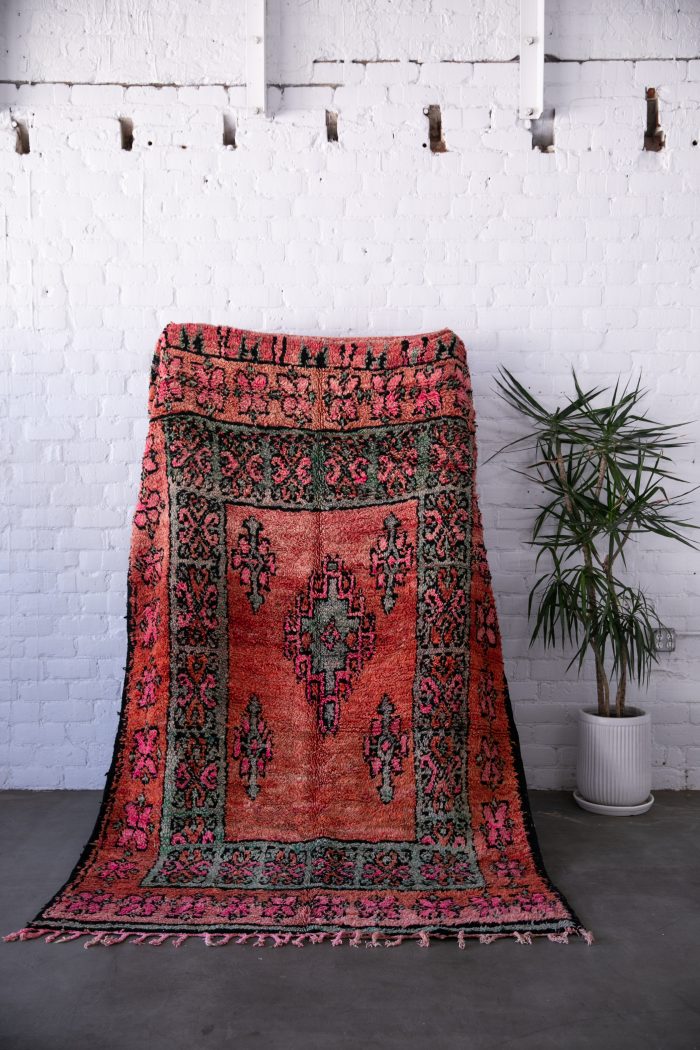 After many requests, time for another round up of stunning Moroccan rugs that have caught my eye recently! I included everything from small to large rugs to beautiful long runners this time. If you're hunting for a hand-crafted, investment piece for your home, I hope you spot one you love.
Eight Colorful Moroccan Rugs
1. Pink and Teal Bodjad Rug (Above): First, the color palette on this rug is stunning. And second, I love the border-style of it! Would love to see this in a living room. (This rug is from Coco Carpets, to order or inquire about more details, email coco@cococarpets.com)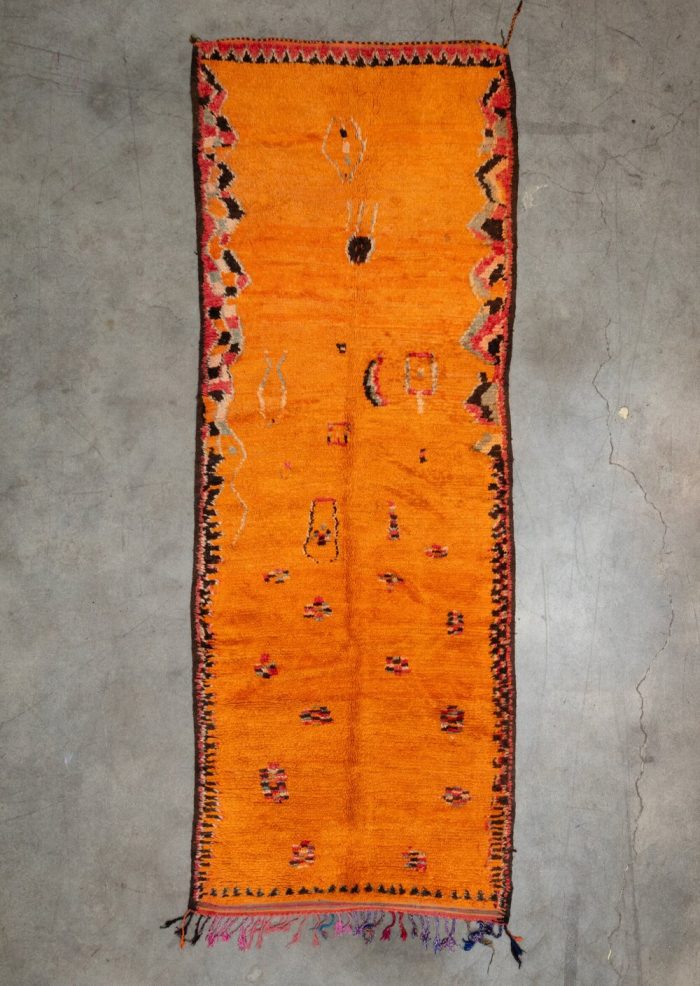 2. Yellow Missioua Rug: If you have an epic hallway in your home, this rug would be so incredible in it. That bold color, against a dark or white washed floor? Stunning.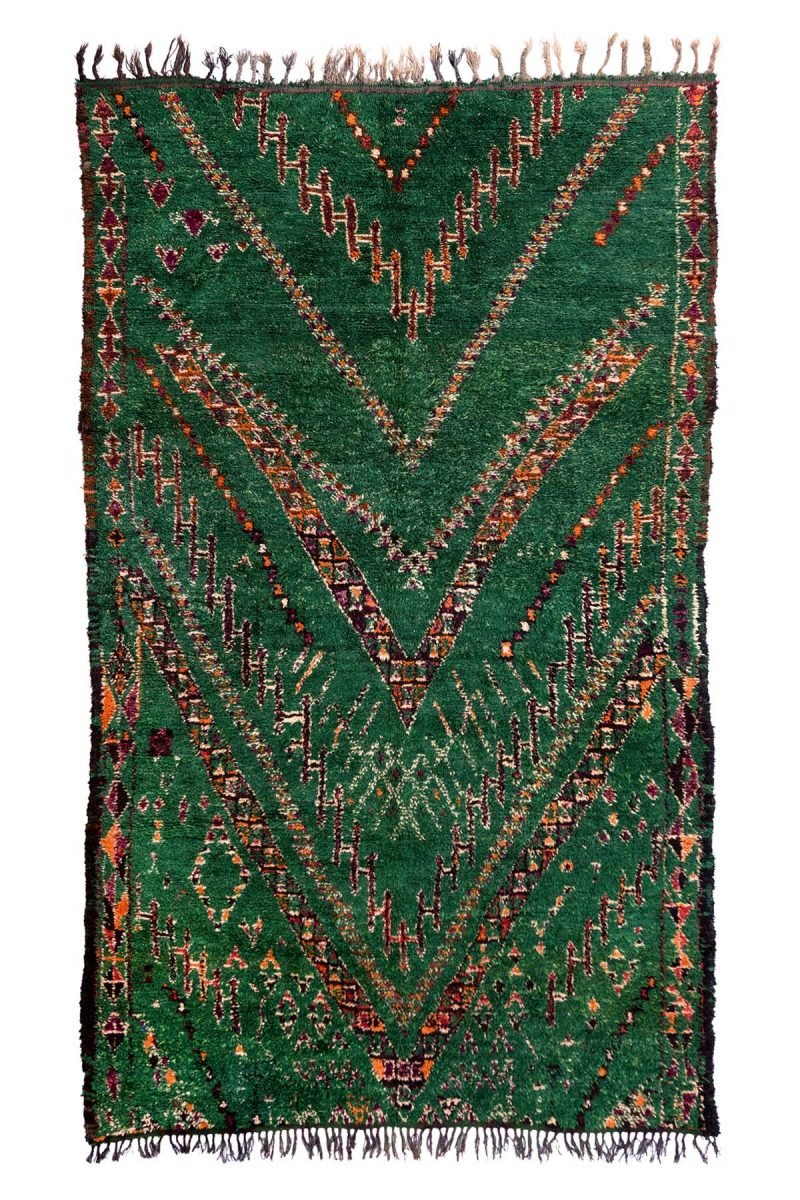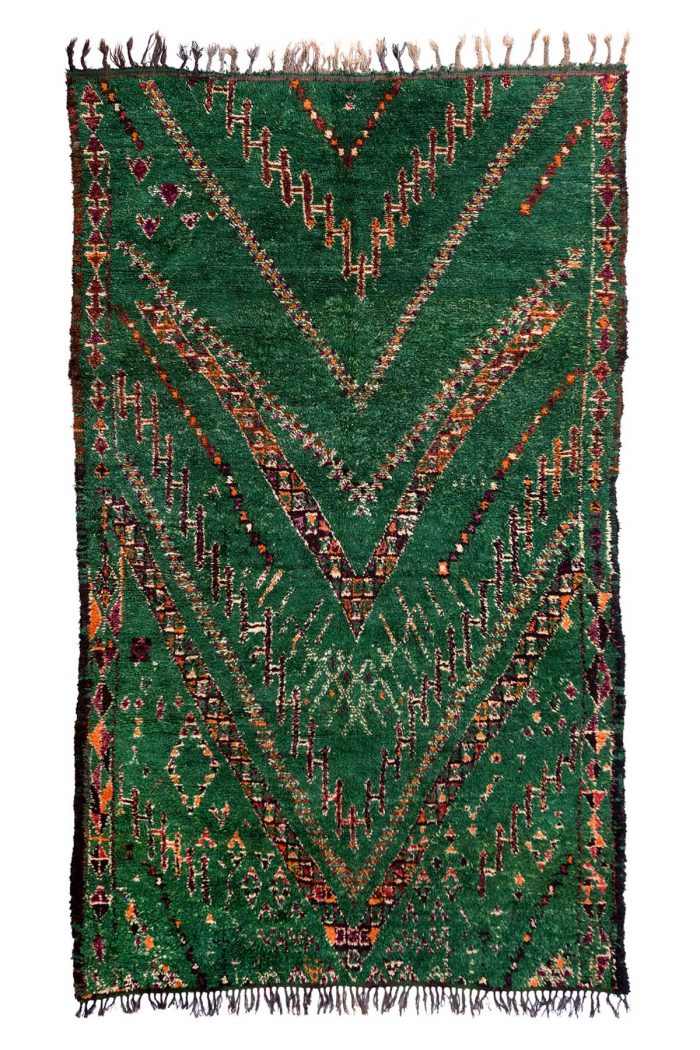 3. Green Beni Mguild Rug: Beni Mguild rugs will forever be my favorite and this GREEN color!!! WOWWW! I've rarely seen this style rug in such an intense and stunning green.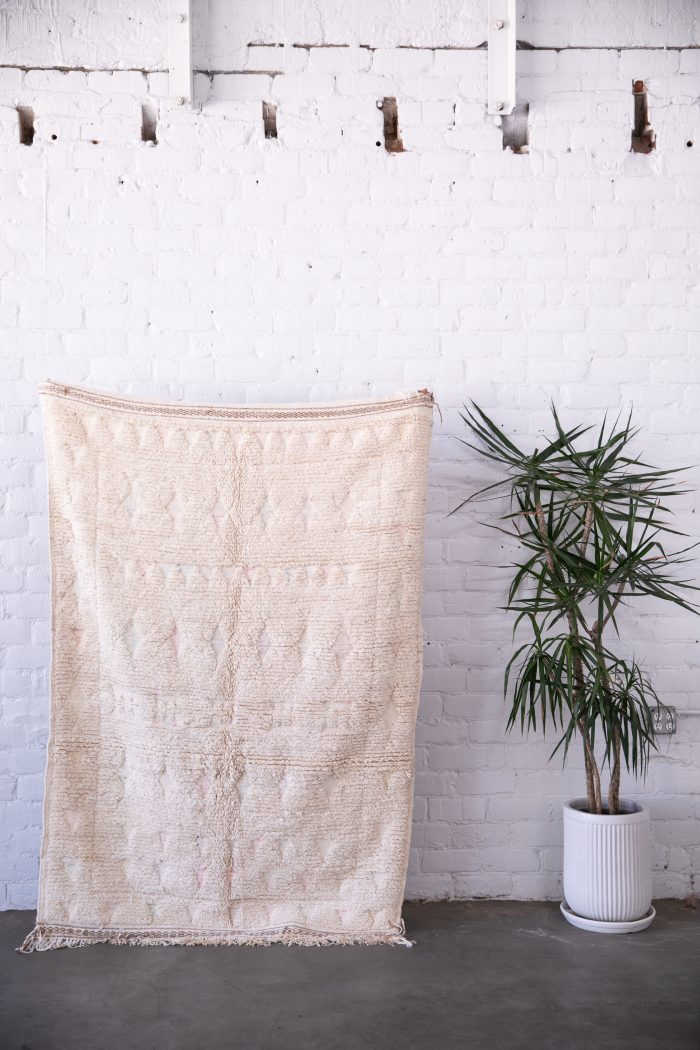 4. Cream Mrirt Rug: I've been seeing so many all-cream, but patterned and textured rugs lately and loving them, so I had to include this one in the bunch! It has the tiniest peeks of color popping through it which makes it extra special. This would be beautiful in a nursery or guest room. (This rug is from Coco Carpets, to order or inquire about more details, email coco@cococarpets.com)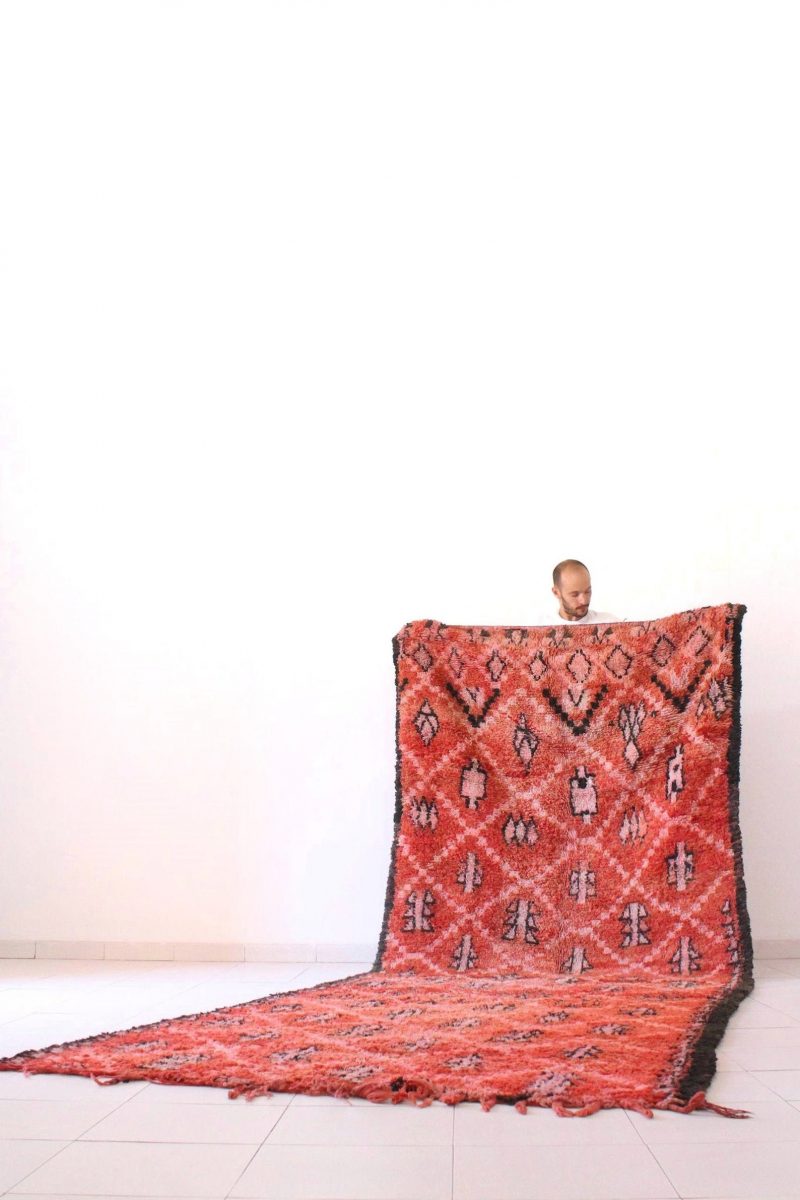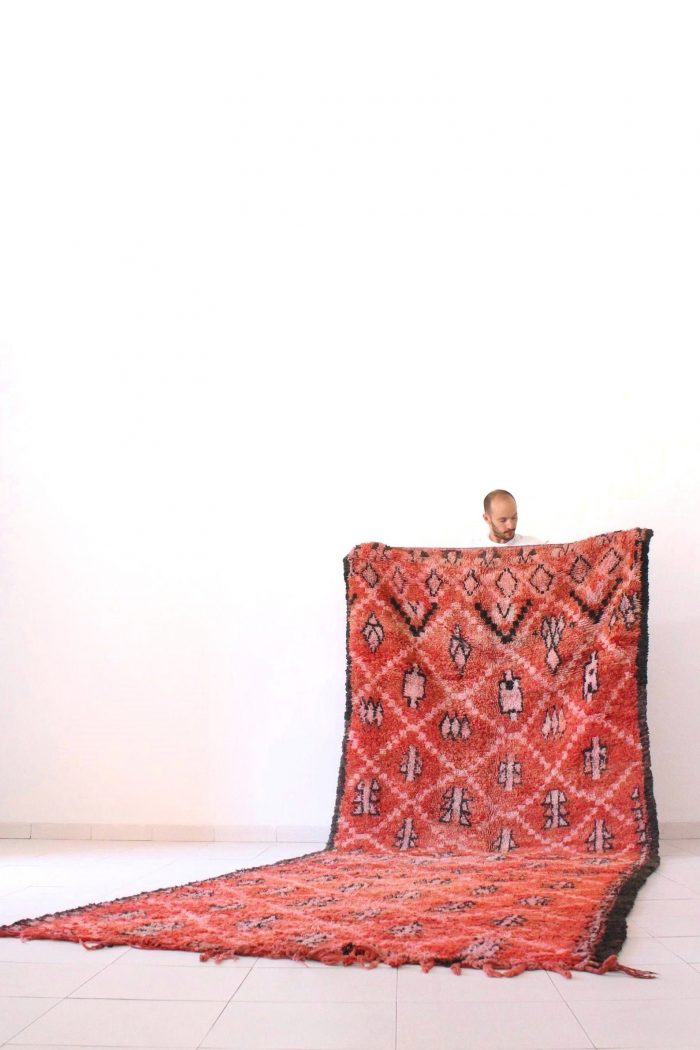 5. Red Moroccan Rug: This one reminded me a bit of the one we have in our bedroom. It's super long, which can be hard to find! And it would look great layered on top of an all-white rug to really anchor a room.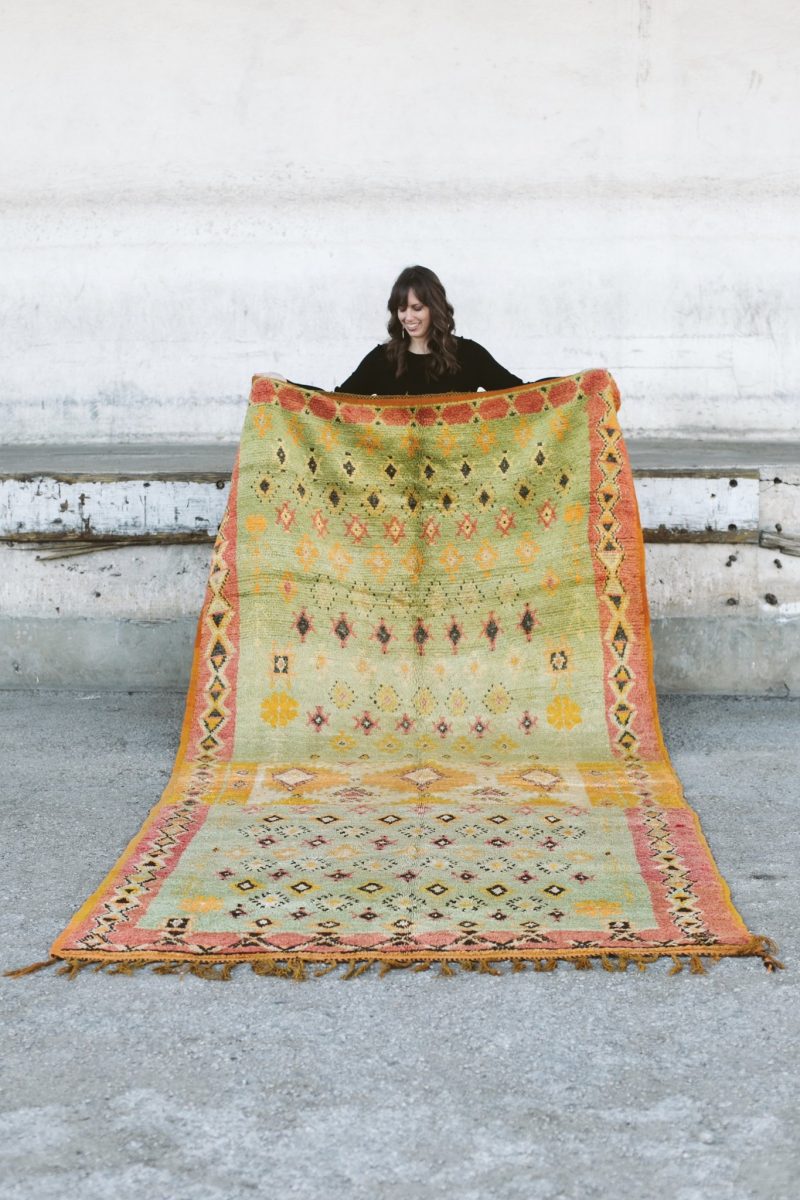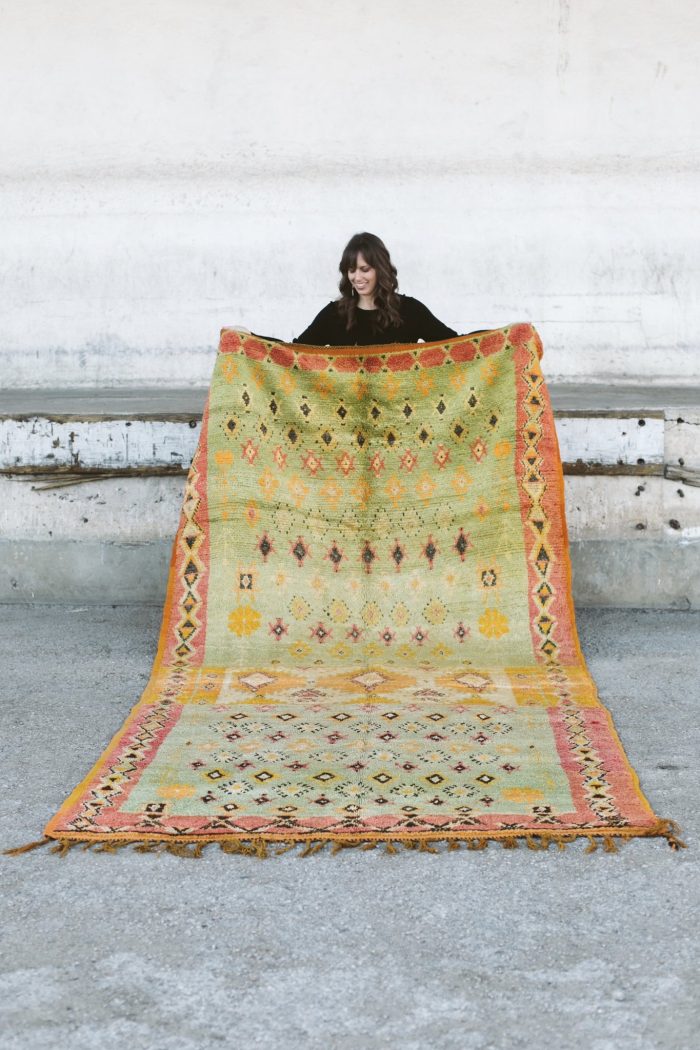 6. Green Taznahkt Rug: I've never seen a color palette quite like this one! I love that pastel green color!! This paired with a floral wallpaper would just make the most beautiful nursery, wouldn't it!?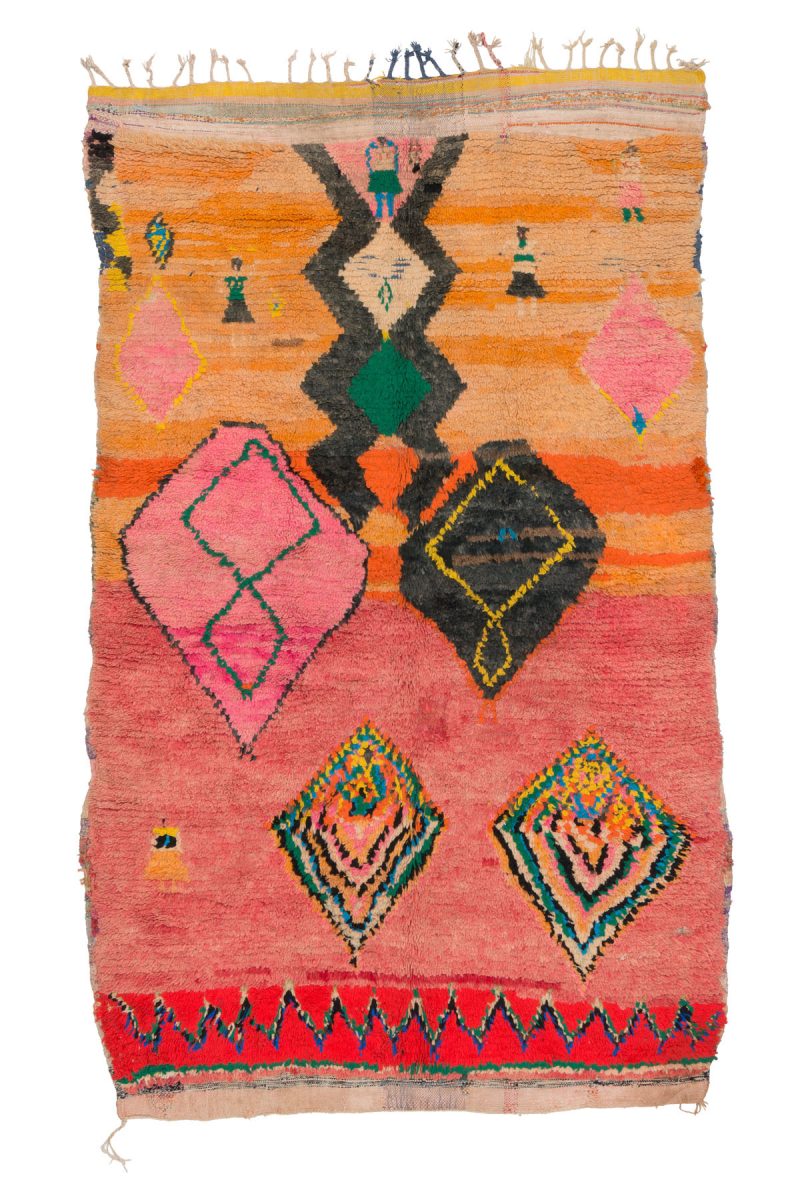 7. Colorful Boujad Rug: Will never not include a super colorful, almost rainbow rug in my round ups! Bathroom? Entryway? Playroom? I can see this one in so many different spots!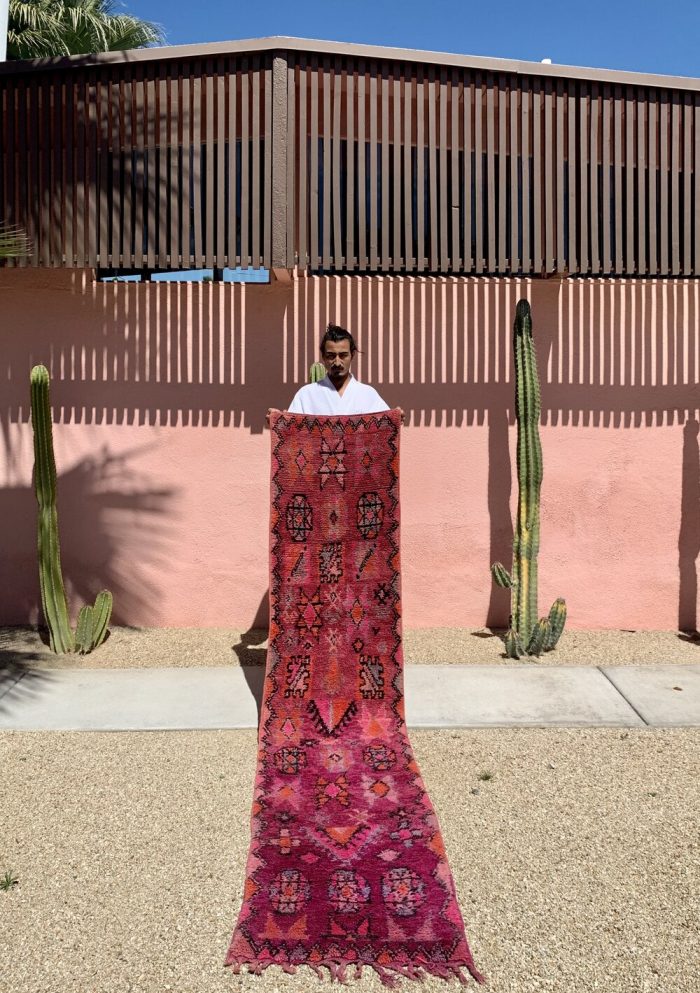 8. Pink Boujad Runner: If I didn't already have so much pink in my house, I'd buy this one for our hallway. I love all the tonal pinks throughout it, and those pops of orange!
Would love to hear which one is your favorite!