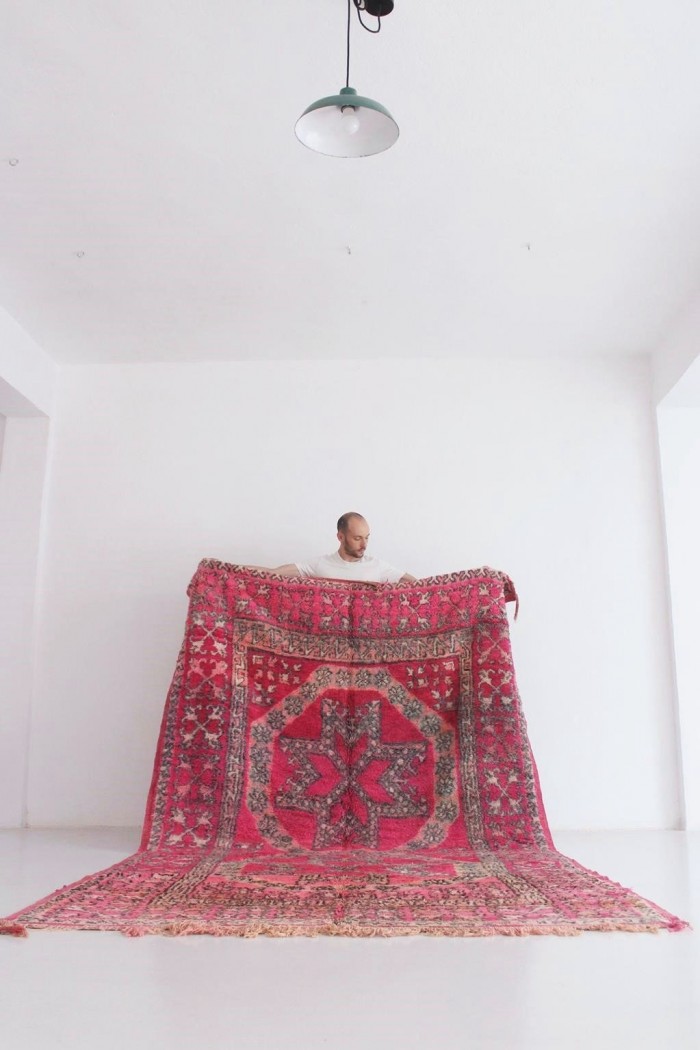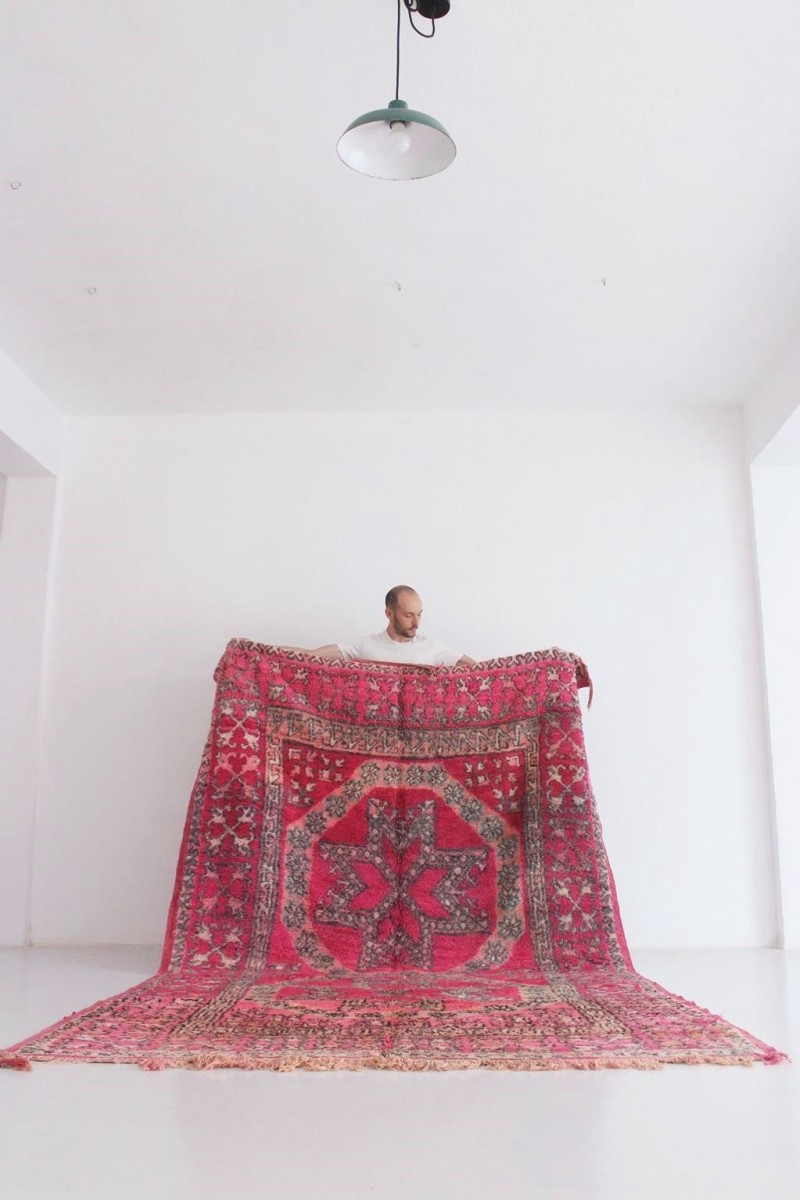 Had some blues and greens in the last rug round up but today… it's all about the pinks, oranges and warm hues! Lots of different patterns happening today too, like some trendy checks and classic stripes.
Let me know which one is your favorite!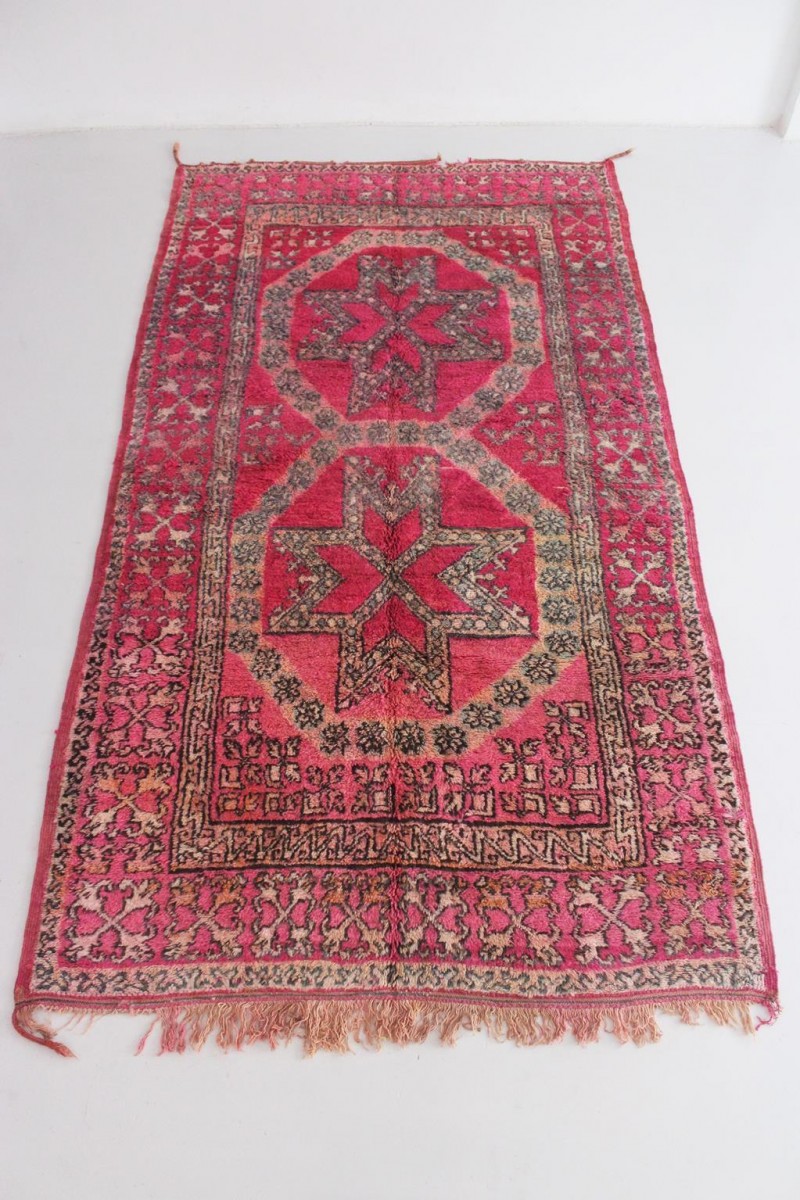 Fuchsia Vintage Moroccan Rug: This is the kinda rug that I wanna buy and hoard until I have a space for it because it's just too stunning to leave behind! So… someone else grab it please!? It could work in any room, but especially as the anchor of a living or bedroom.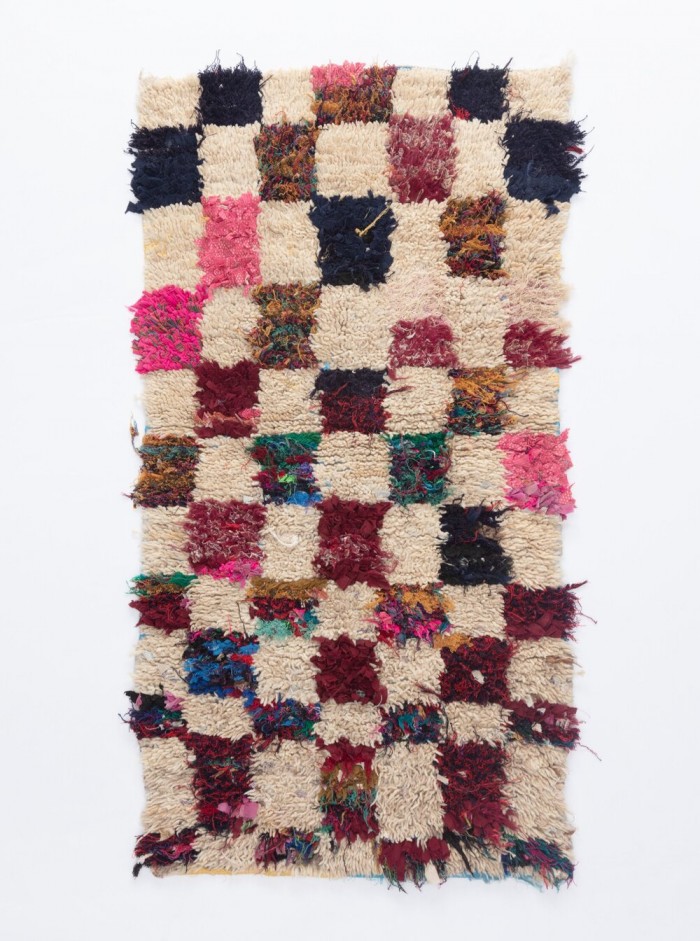 2. Vintage Check Moroccan Boucherouite Rug: Checks are having SUCH a moment right now, and I love this little guy! Great for a small space, office, hallway or laundry room.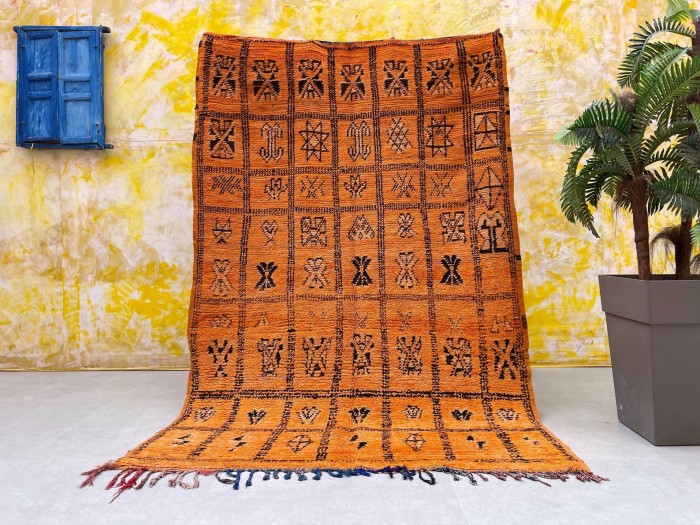 3. Vintage Orange Boujaad Rug: Continuing my predictability with another mustard/orange rug because they're my favorite. Love the grid pattern addition to this one!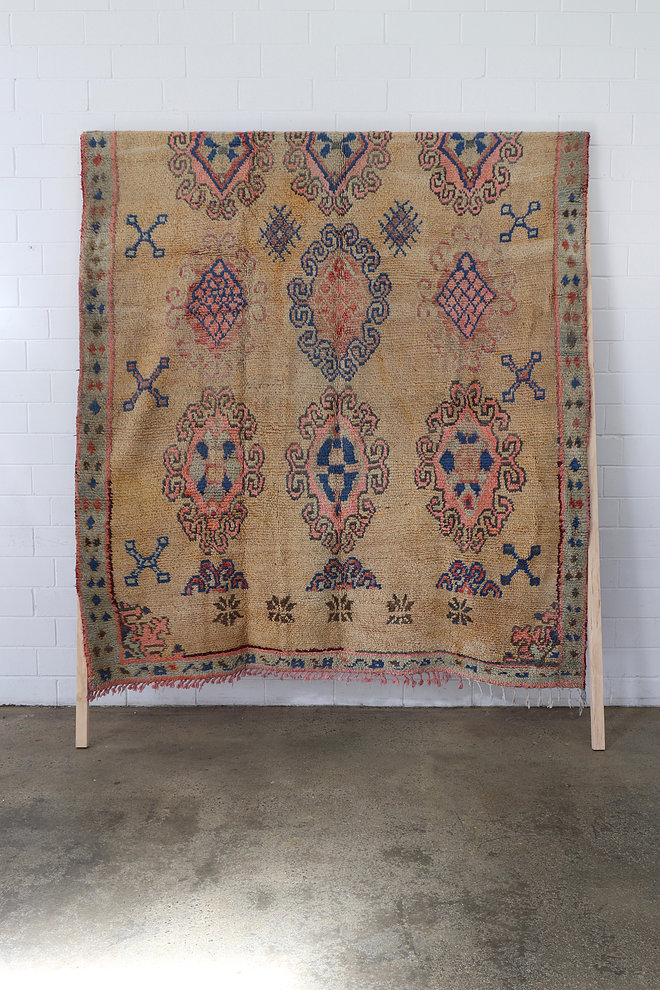 4. Pops of Pastel Vintage Boujaad Rug: I love the pops of pastel pinks and blues in this one, I'd actually love to see this one contrasted against a pattern wallpaper or striped walls!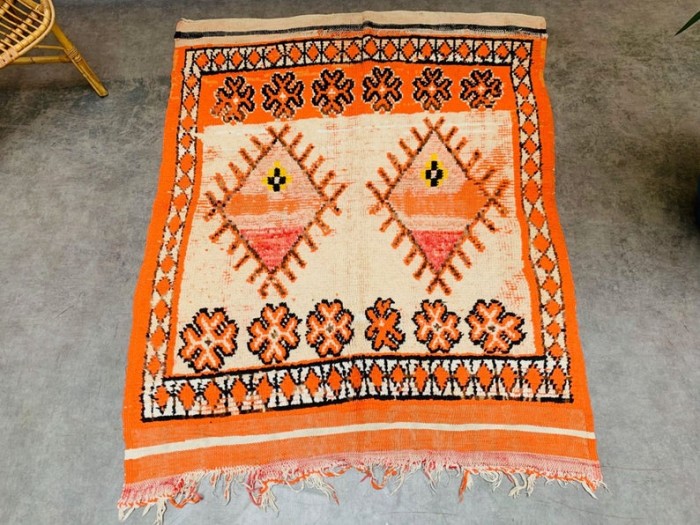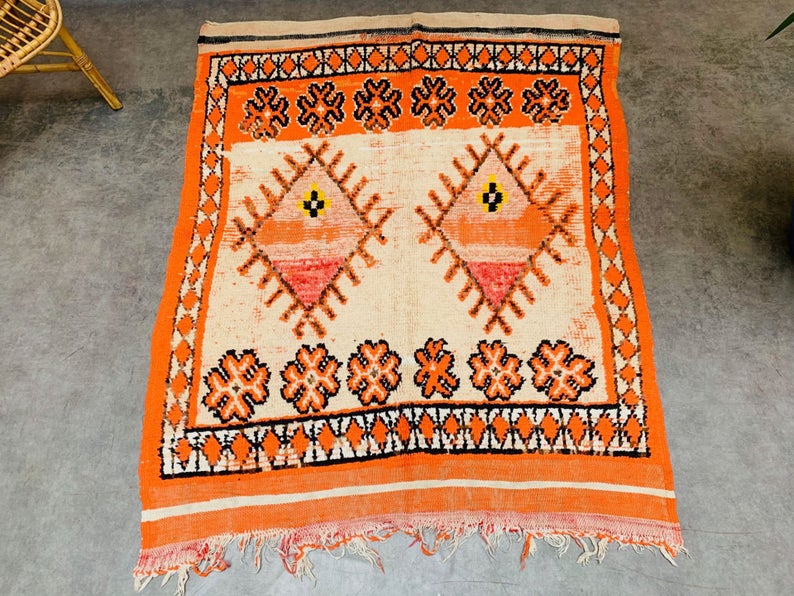 5. Small Vintage Orange Moroccan Rug: If you like a bold orange and need a rug for a smaller space, this could be a perfect option! I think this would be perfect in an entry way.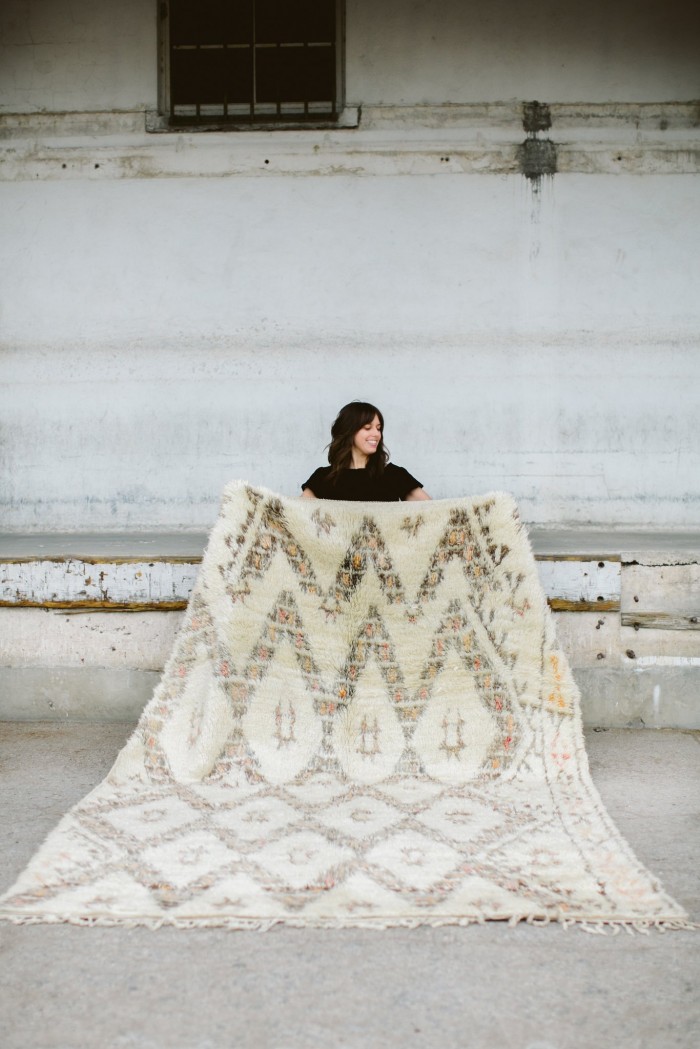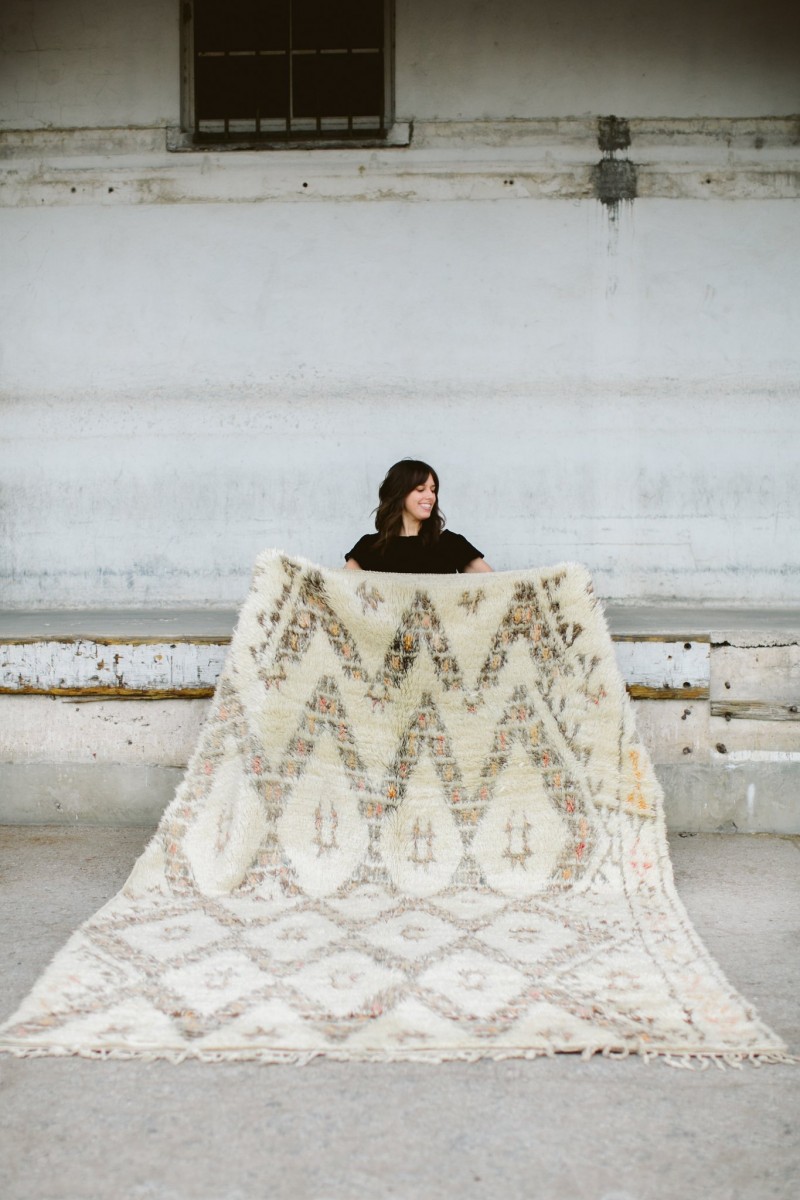 6. Vintage Peach, Pink and Ivory Marmoucha Rug: If you're looking for a large, ivory rug take a look at this one! It has subtle pops of peaches and pinks mixed into the pattern and I love how soft it is.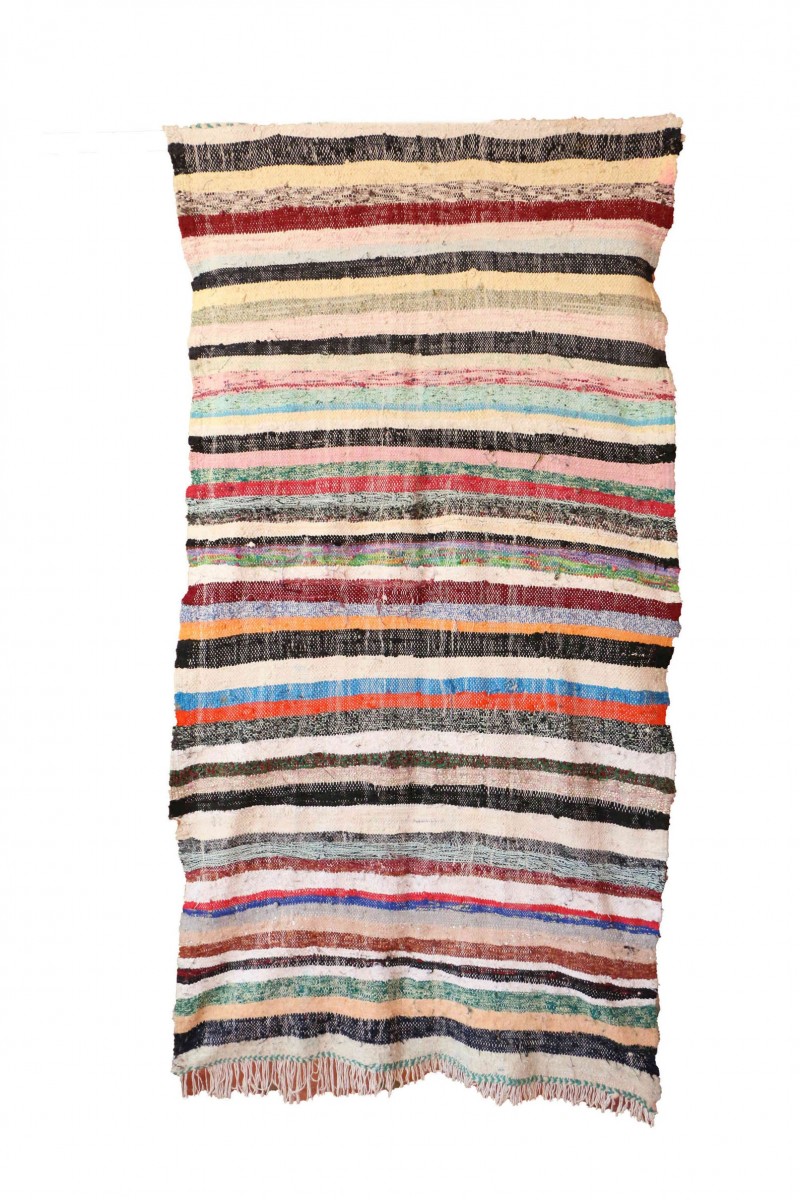 7. Vintage Stripe Kilim: The array of hues in this vintage Kilim! I don't own any Kilim rugs but they'd be great for a hallway or any place where you want a flatter weave rug. There's so many color options in this shop!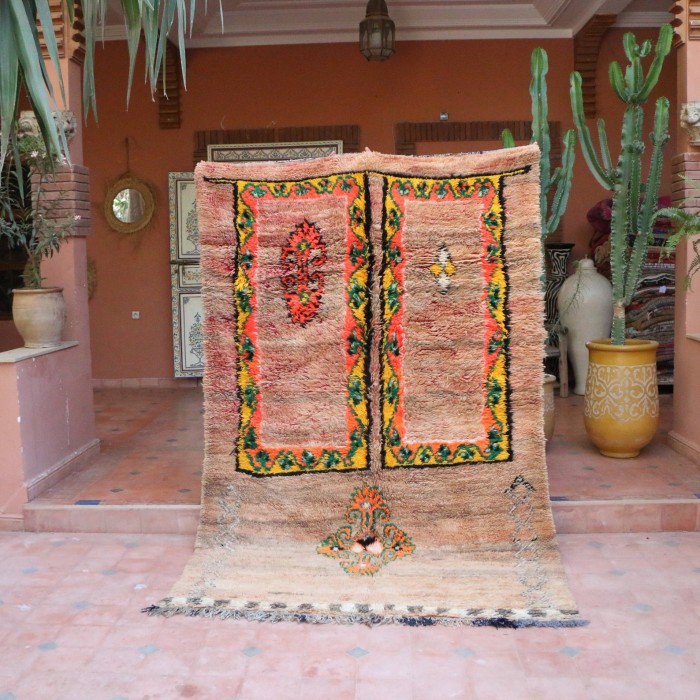 8. Bold & Unique Vintage Moroccan Rug: I had to include this one because the pattern is so unique, plus the contrast of the bold colors against the muted background!
Which one is your favorite?
How Do I Clean Moroccan Rugs?
Want to learn how to care for these rugs? Check out these professional tips for cleaning vintage rugs!
I regularly curate my favorite one-of-a-kind vintage Moroccan rugs, you can find more hand-picked selections below:
Vol 1, Vol 2, Vol 3, Vol 4, Vol 5, Vol 6, Vol 7, Vol 8, Vol 9, Vol 10, Vol 11, Vol 12, Vol 13, Vol 14