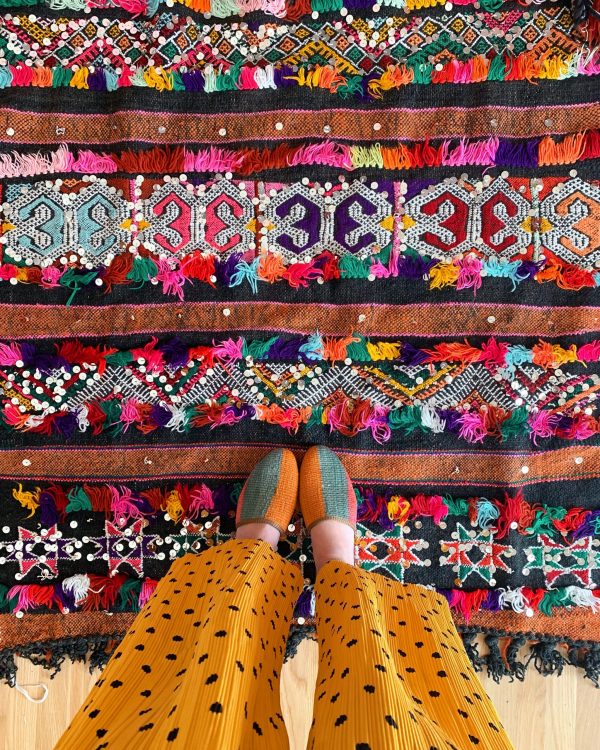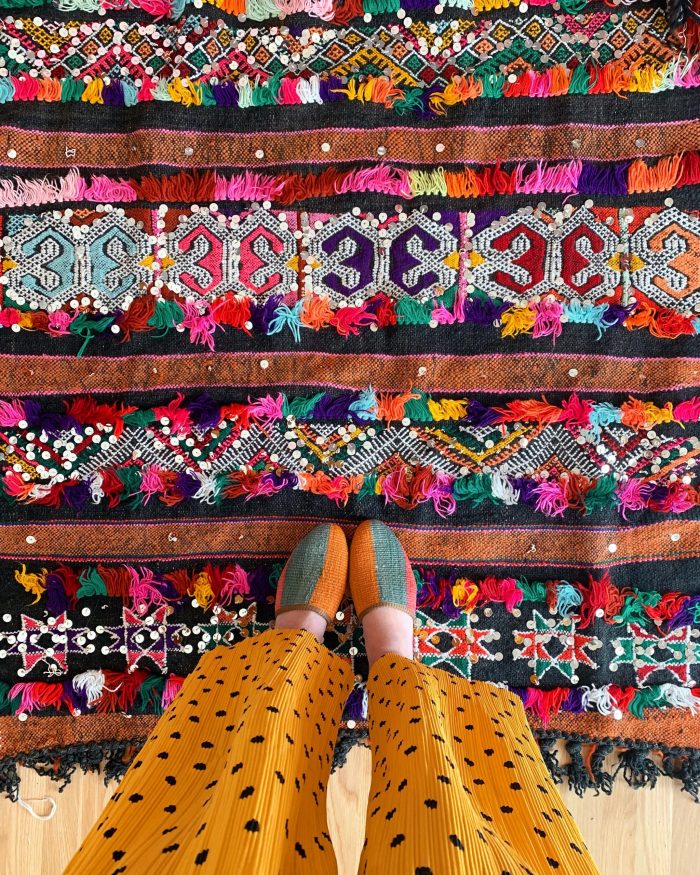 I accidentally skipped July's Rugs I Didn't Buy post!! But I've been so knee deep in looking at rugs for a few spots in our house that I've got a ton saved up for ya! Can't wait to hear your fave(s)!!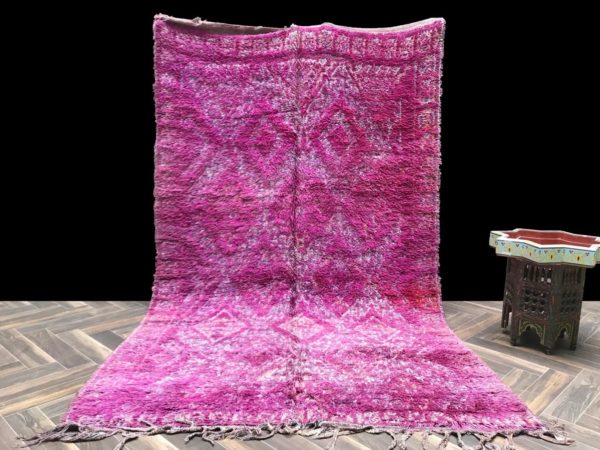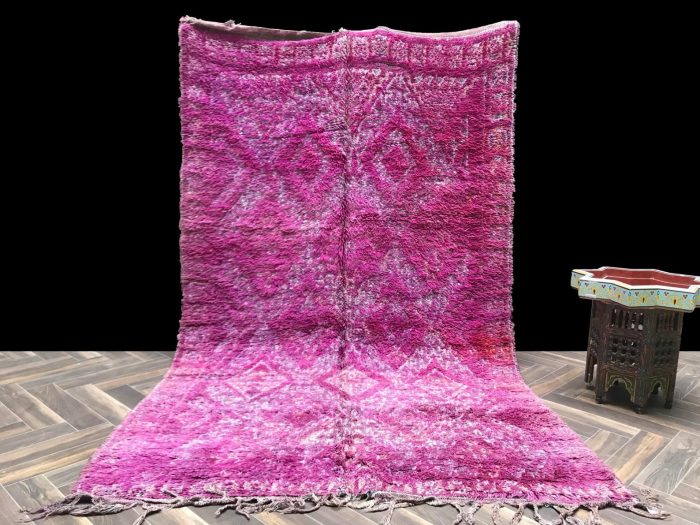 1.
Fuchsia Berber Moroccan Rug
: This tonal rug is stunning, and you could totally add it to an otherwise neutral room to really change the feel of it! Alternatively, you can add it in with a bunch of other pops of color and really go crazy. I love the versatility of a rug that is primarily one color.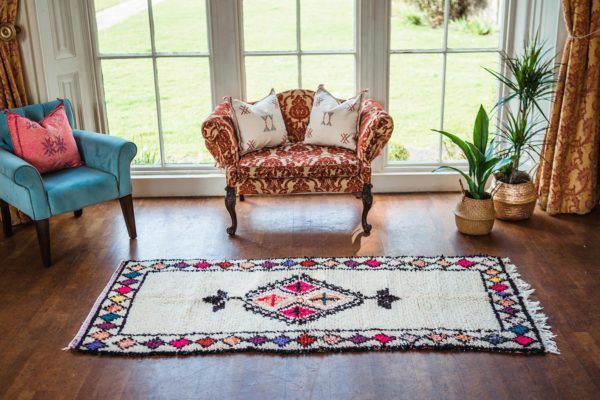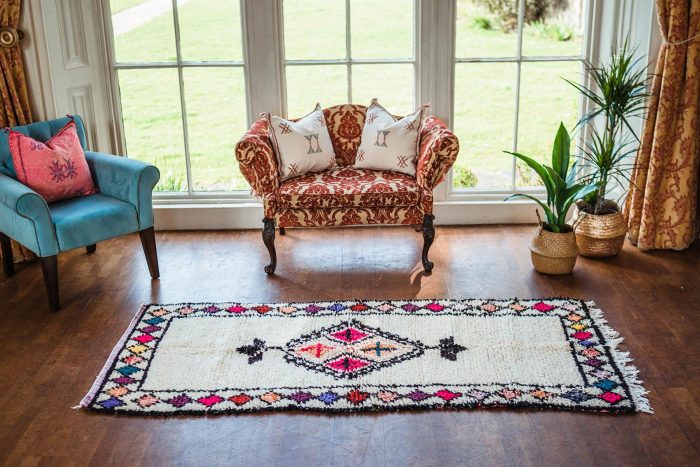 2.
Small Vintage Azilal Rug
: I wanted to get this one to use as a wall hanging for the living room, I love the pattern and the color combo! Unfortunately it's way too long… someone please get it!!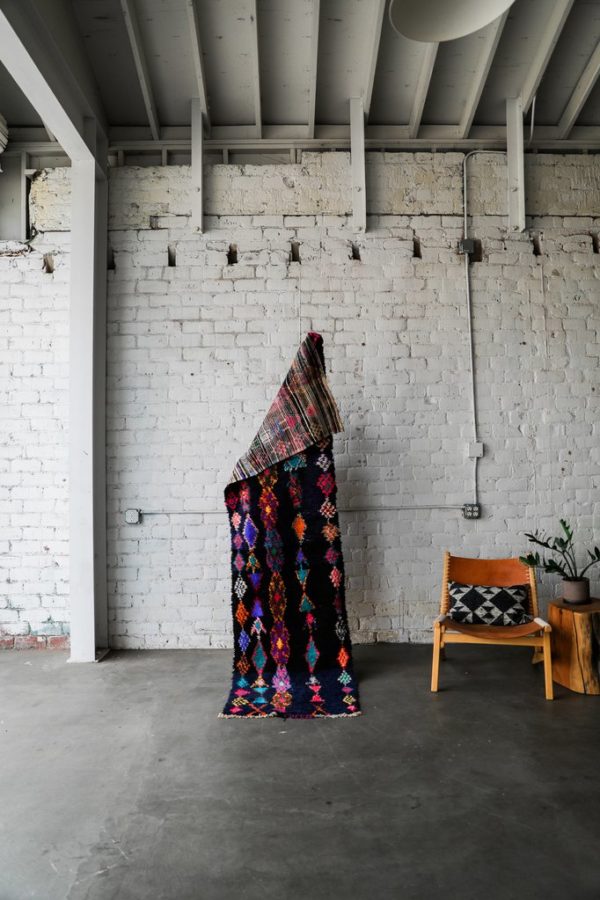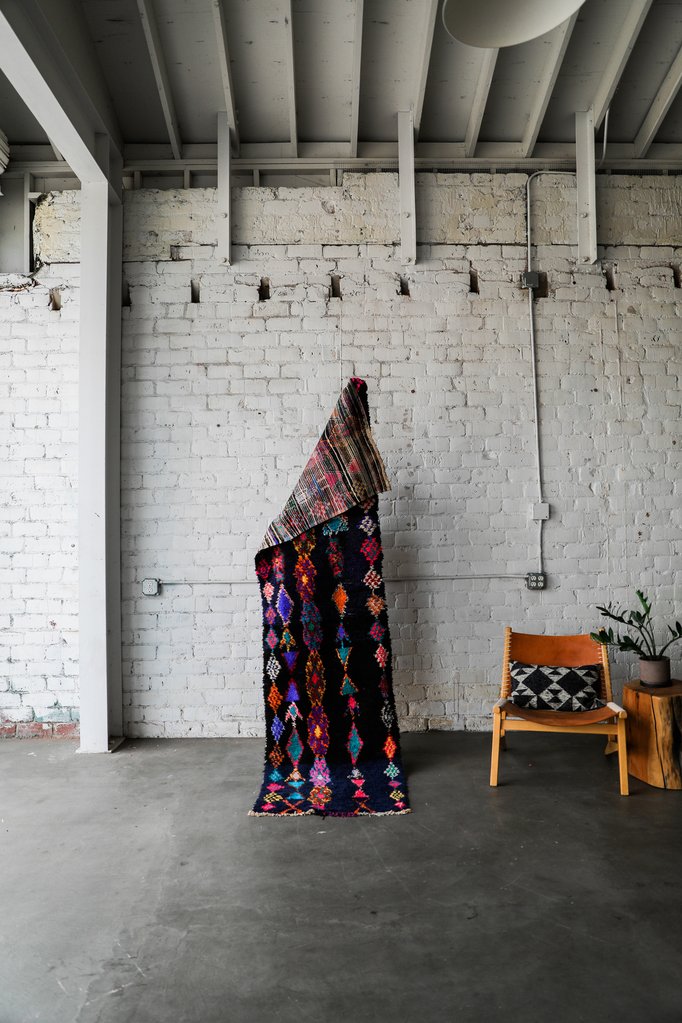 3. Black Vintage Berber Moroccan Rug: Another black runner because I'll never get over how the colors pop against it!!!! This is destined for the perfect hallway. (Mine?)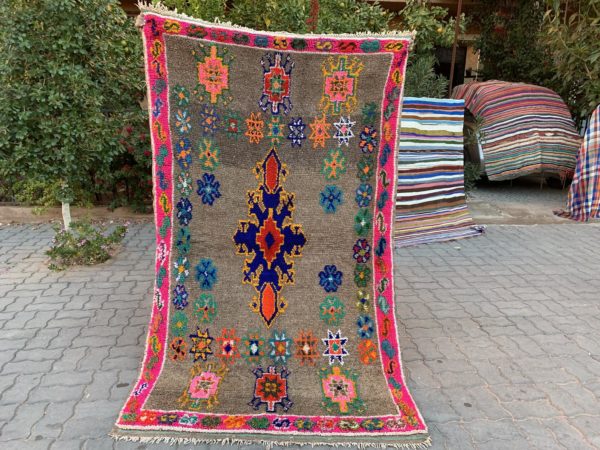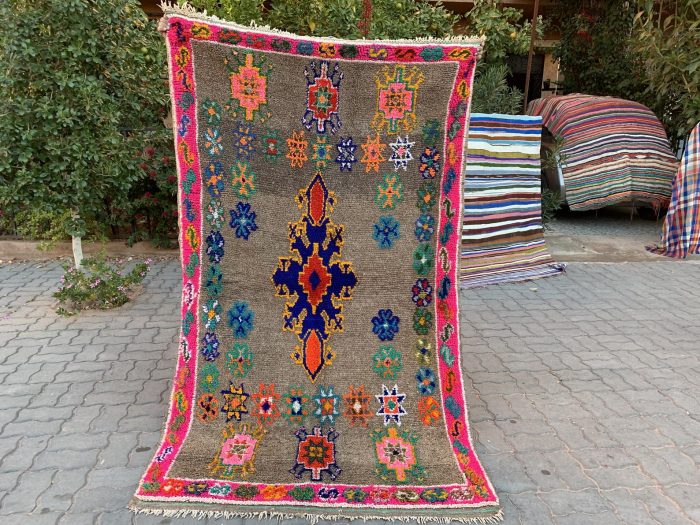 4.
Vintage Pink Border Ourika Rug
: I thought this one was so intriguing! All the bold neons against that gray-brown background really POP! It would look so great in a living room with a white/off-white couch and some fun pillows!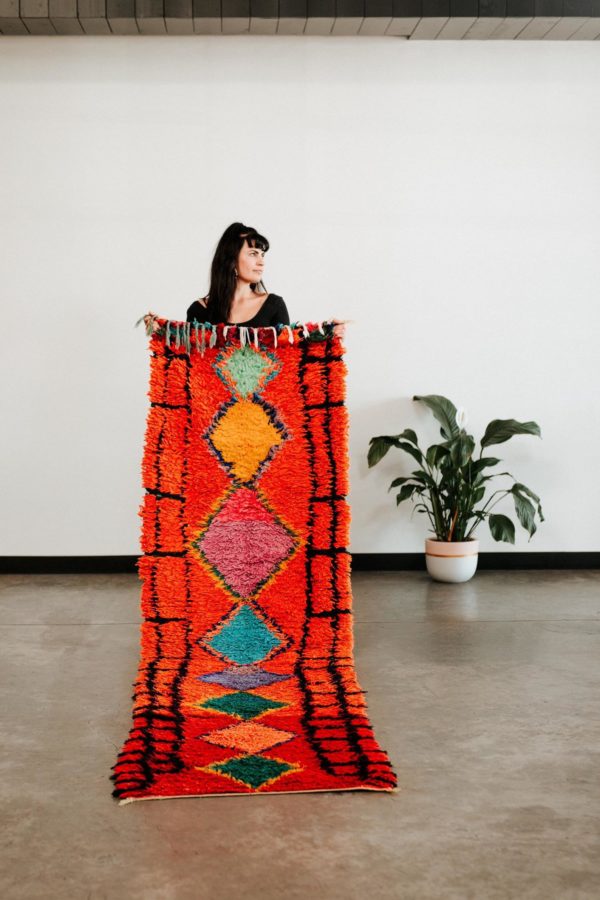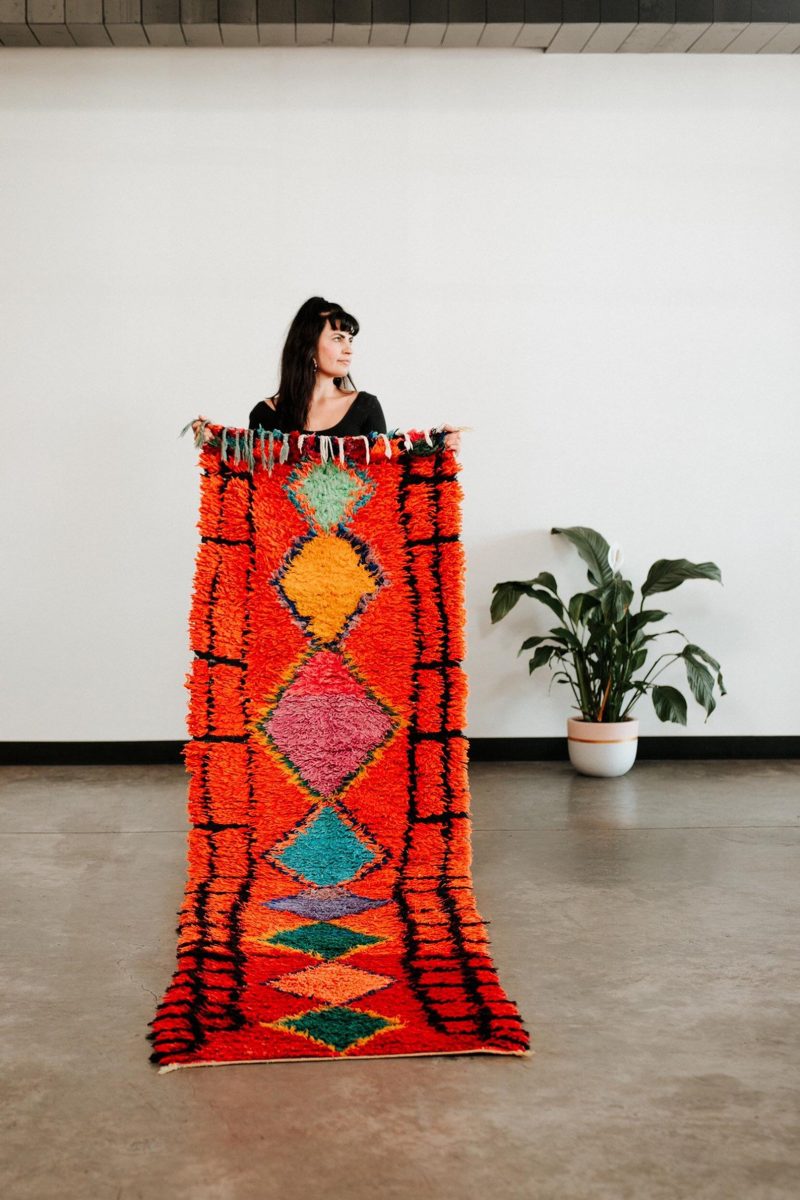 5.
Vintage Red Orange Azilal Runner
: Something about this bold red orange just gets me. I like how it walks a line of symmetrical (with the borders down the sides) and not symmetrical (with the different diamond shapes), it feels very inviting and like it would perfectly lead you into the next room of the house!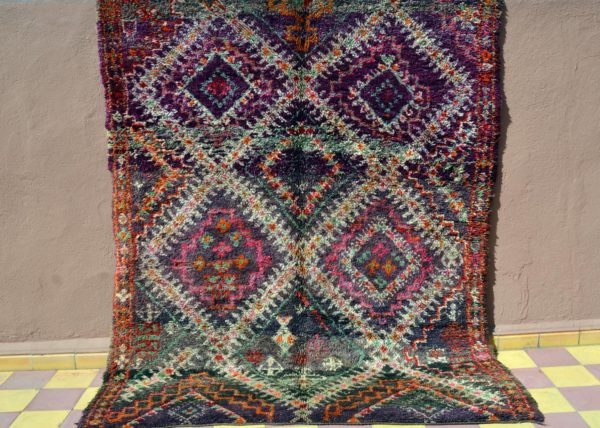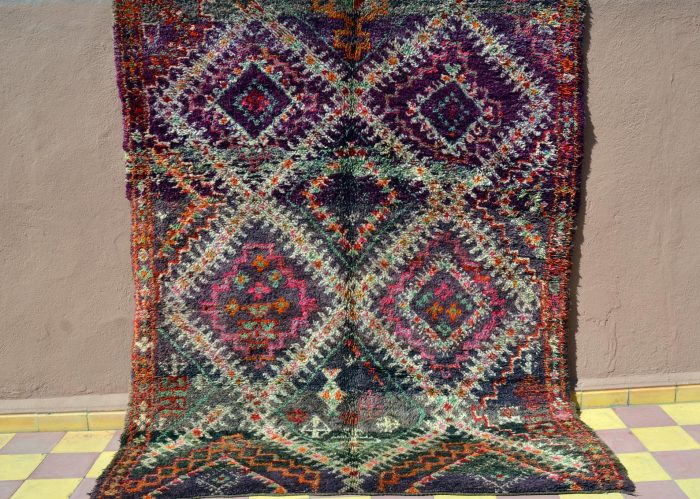 6.
Colorful Beni M'Guild Rug
: I'm SO fascinated by this rug! The color combo feels so unique, with all the bright pops against the darker blue and purple tones. I actually think this would look amazing with a leather couch like the one we have, but it's too narrow for our space!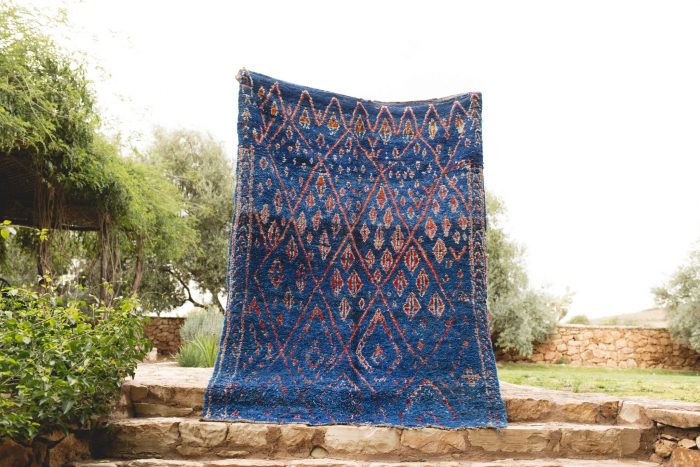 7. Blue Vintage Moroccan Rug: Another blue one that I came across in my endless searches. The blue is STUNNING and I love that it only has one main pop of color so you have freedom with the other colors you want to add in!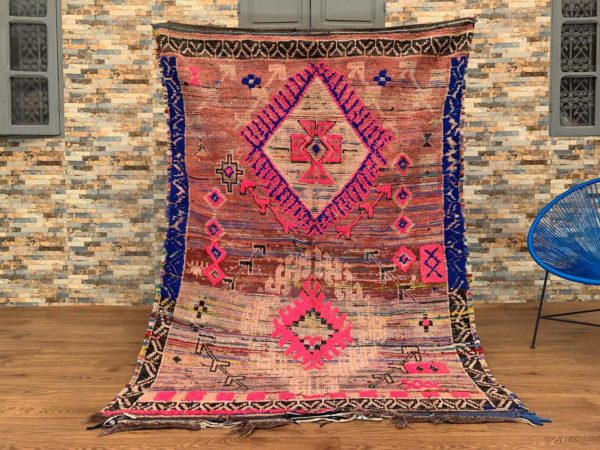 8.
Pink and Blue Boujaad Rug
: Apparently pink and blue are the themes of this post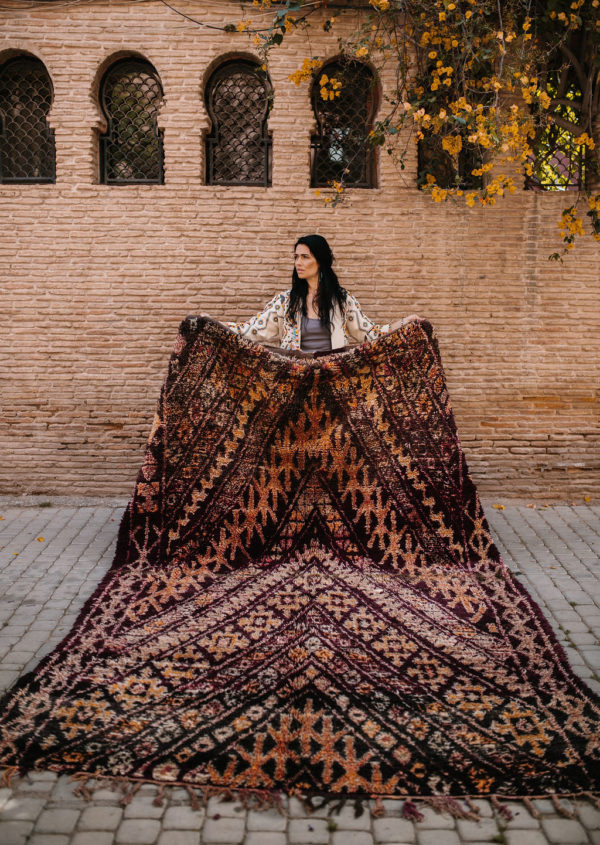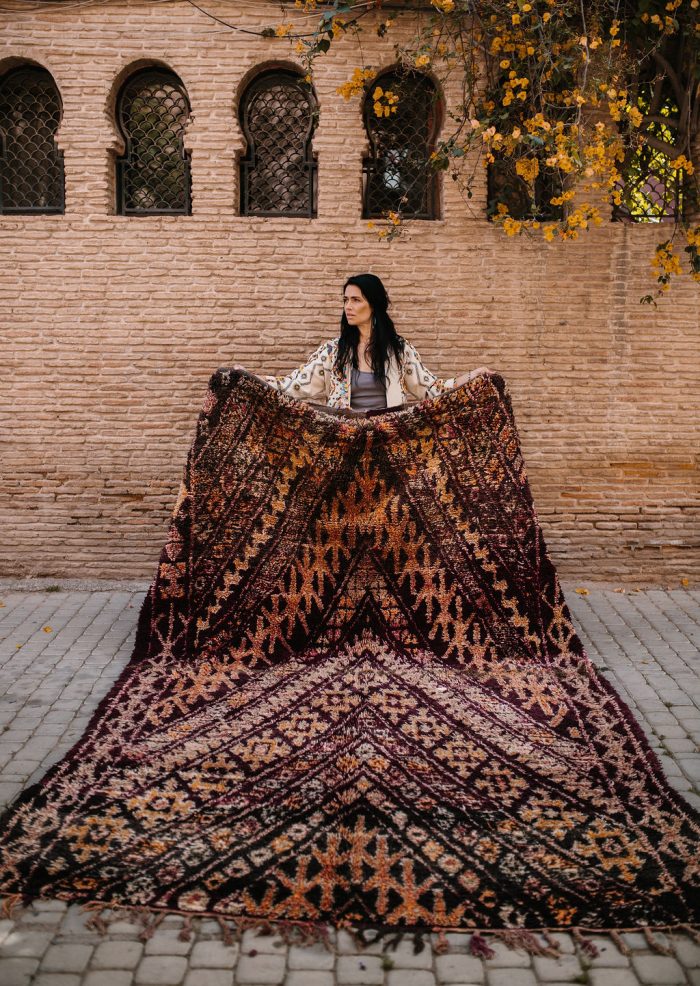 9. Vintage Beni Mguild: Not at ALL my typical color palette but there is something about the drama of this rug that has pulled me in over and over. It'd dark but would add SO much life and texture to a room.
So… which one is your fave!??!?
How Do I Clean Moroccan Rugs?
Want to learn how to care for these rugs? Check out these professional tips for cleaning vintage rugs! I regularly curate my favorite one-of-a-kind vintage Moroccan rugs, you can find more hand-picked selections below:
Vol 1
,
Vol 2
,
Vol 3
,
Vol 4
,
Vol 5
,
Vol 6
,
Vol 7
,
Vol 8
,
Vol 9
,
Vol 10
,
Vol 11
,
Vol 12
,
Vol 13
,
Vol 14