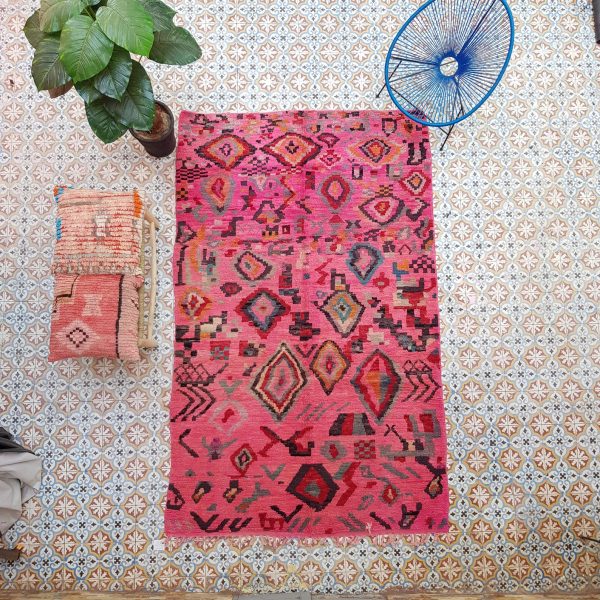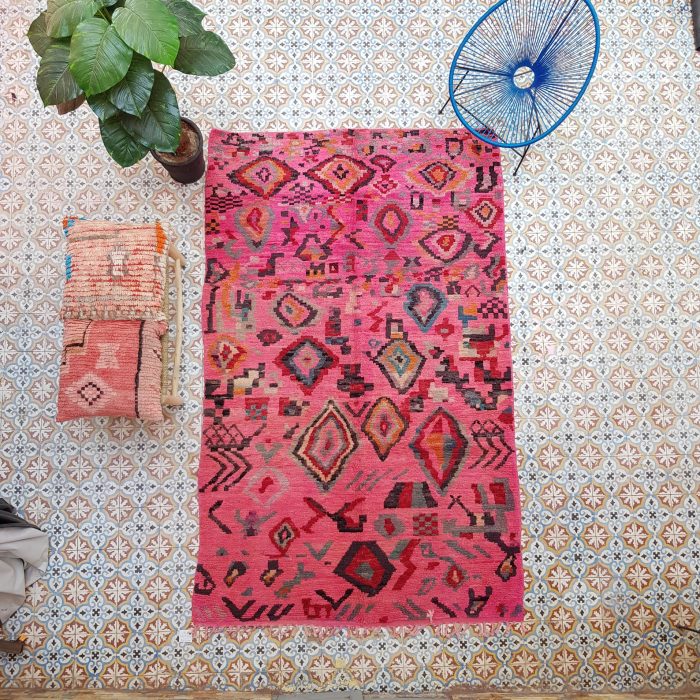 It's been a bit!! Back with the newest edition of rugs I didn't buy, so you should! Got some goooood ones here today, folks!! Big, small and everything in between. Let me know your fave below!! 1. (Above)
Pink Vintage Boujaad Rug
: You know I'm a sucker for a pink rug! 😉 I loved the shade of pink in this one, would be a great pop of color in a kids room or in an office under a desk!!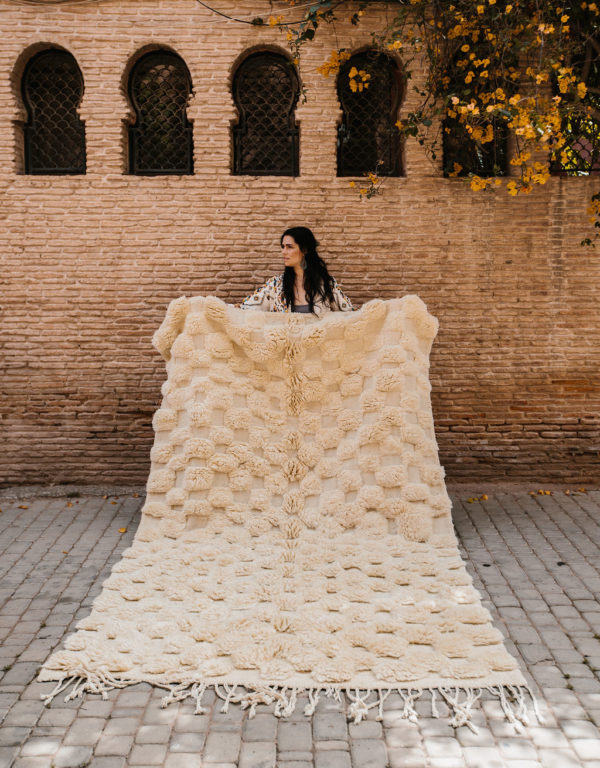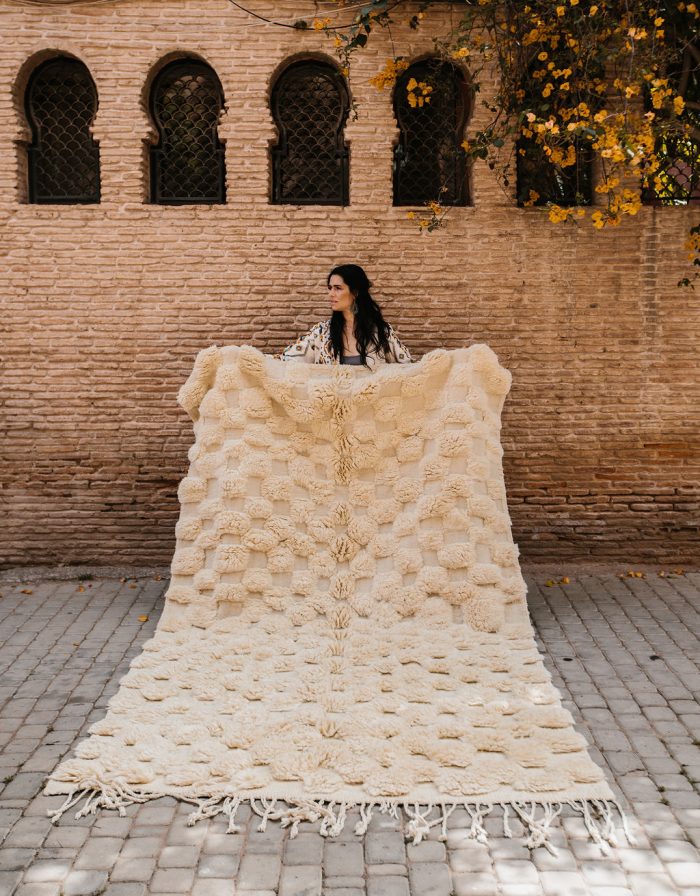 2. Custom Cream Rug: This rug isn't vintage, but is actually one that can be custom made to your size and color preferences which is kind of cool if you need an odd or super large size (the current listing is 9×12!). I love the cream though personally, and if I ever need a neutral rug… this one is probably gonna be it!!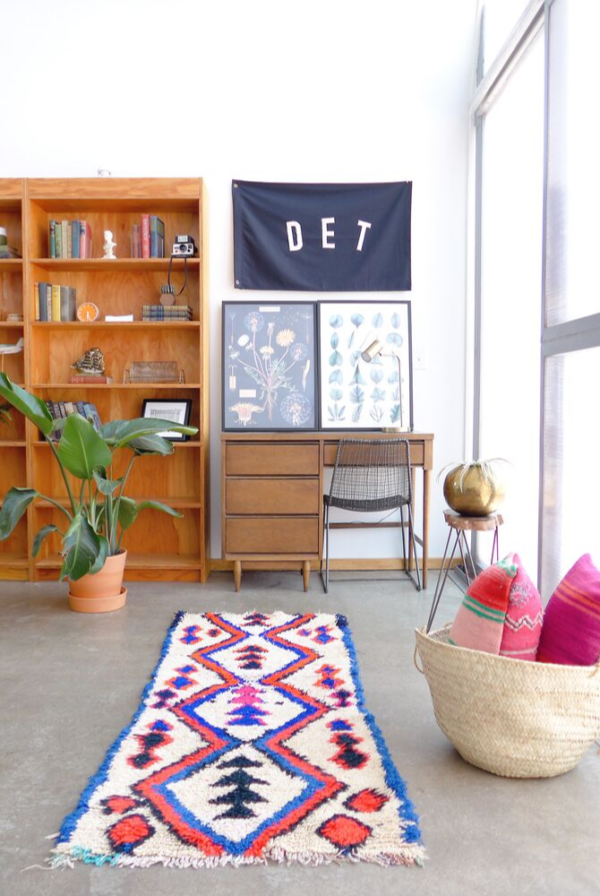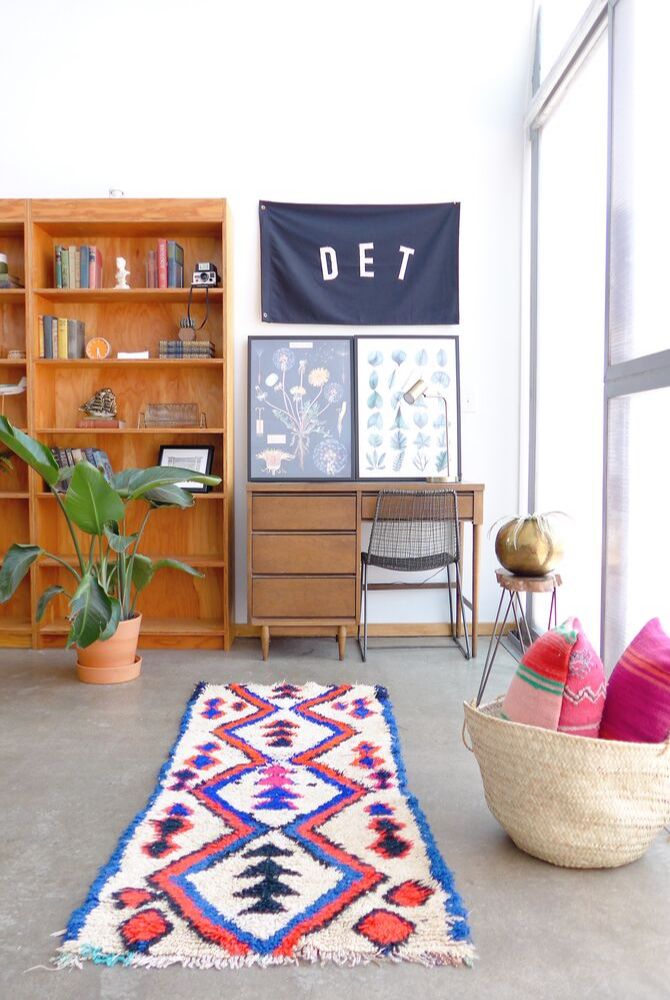 3. Blue and Orange Vintage Talsint Rug: If I didn't already have a rug for
the new bathroom
, this would be it!!! THOSE COLORS! I'm on such a blue and orange kick lately.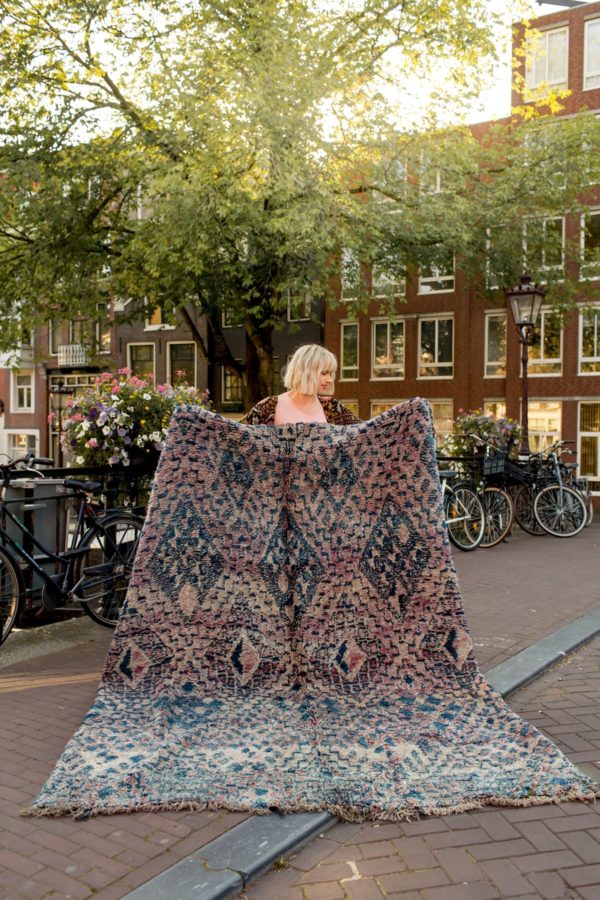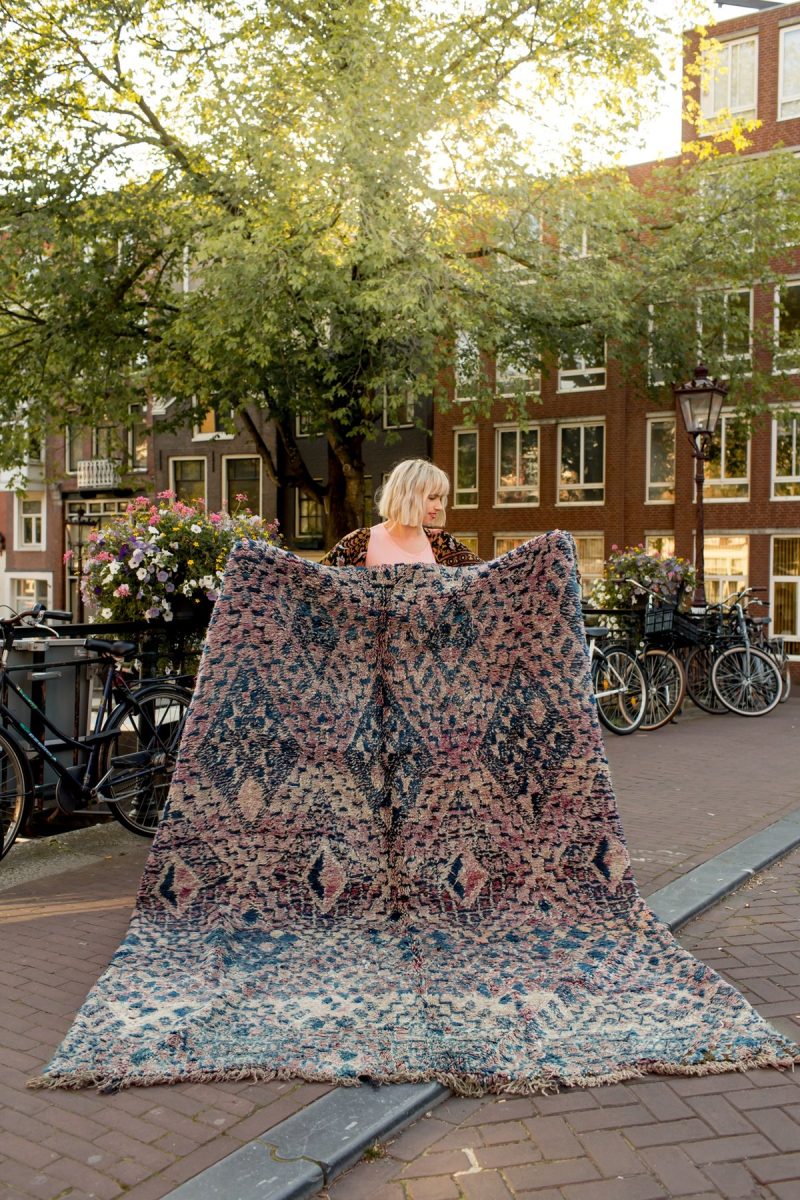 4.
Vintage Blue and Purple Beni Mguild Rug
: These berry tones are so stunning and really versatile in my opinion! Would be a great, subtle, pop of color in a living room!!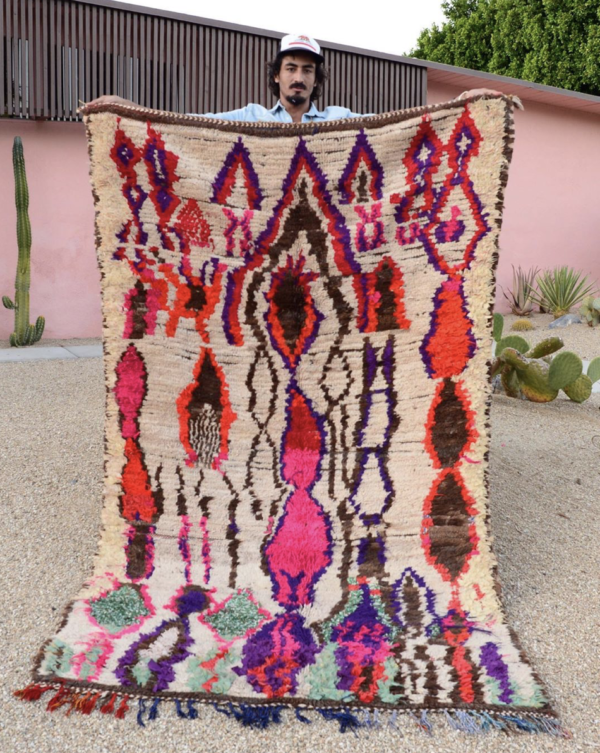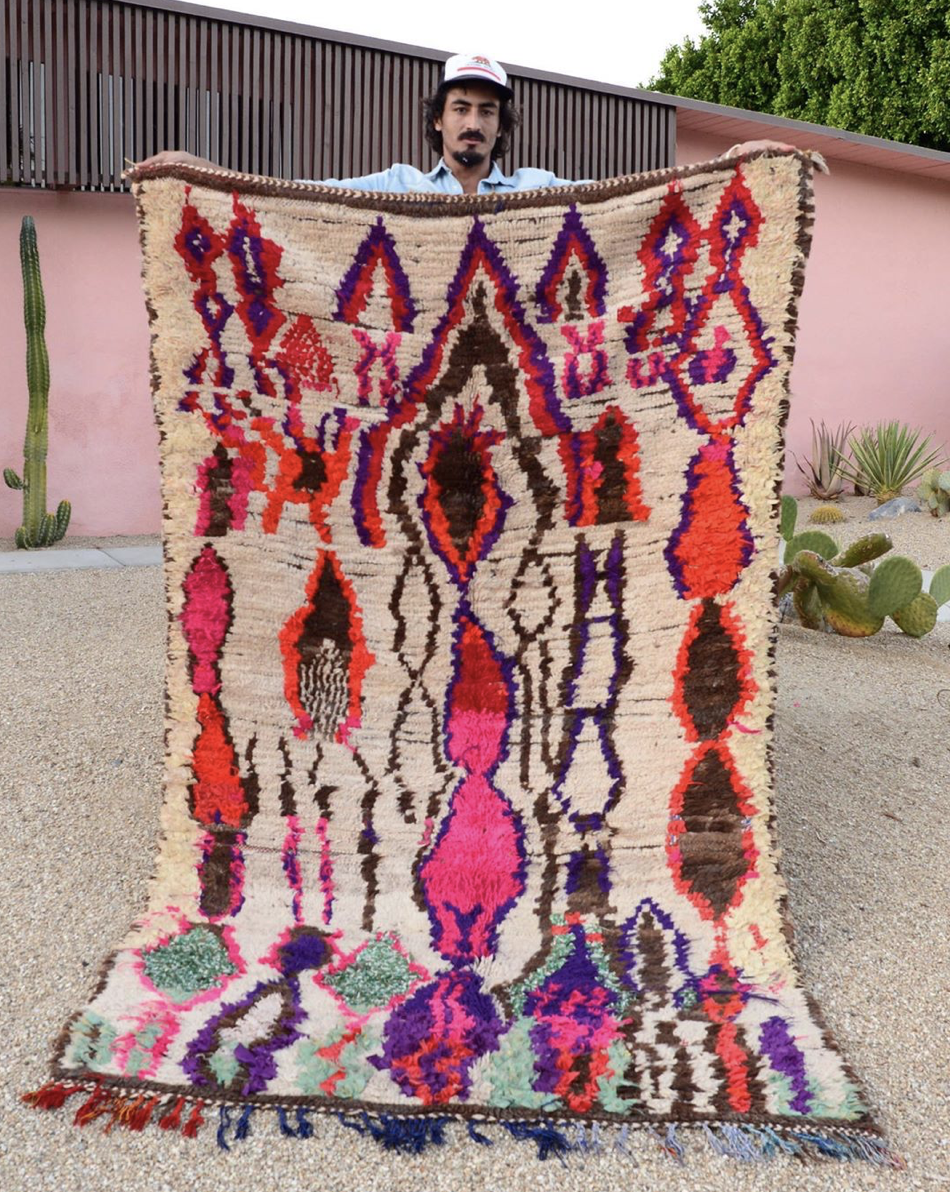 5. Vintage Colorful Ourika Rug: I actually think this rug would be an AMAZING wall hanging if you had a wall big enough. RIGHT!??! Above a tan leather couch?? IF ONLY we didn't have windows above ours!!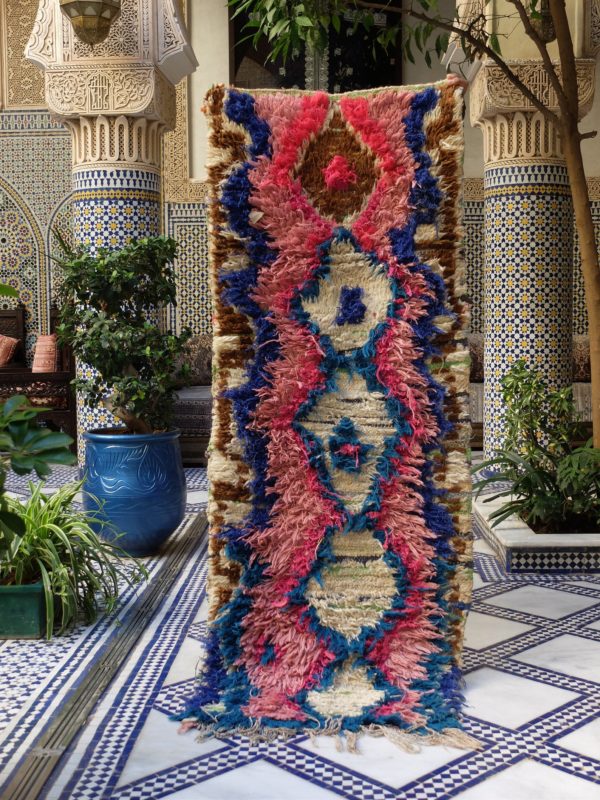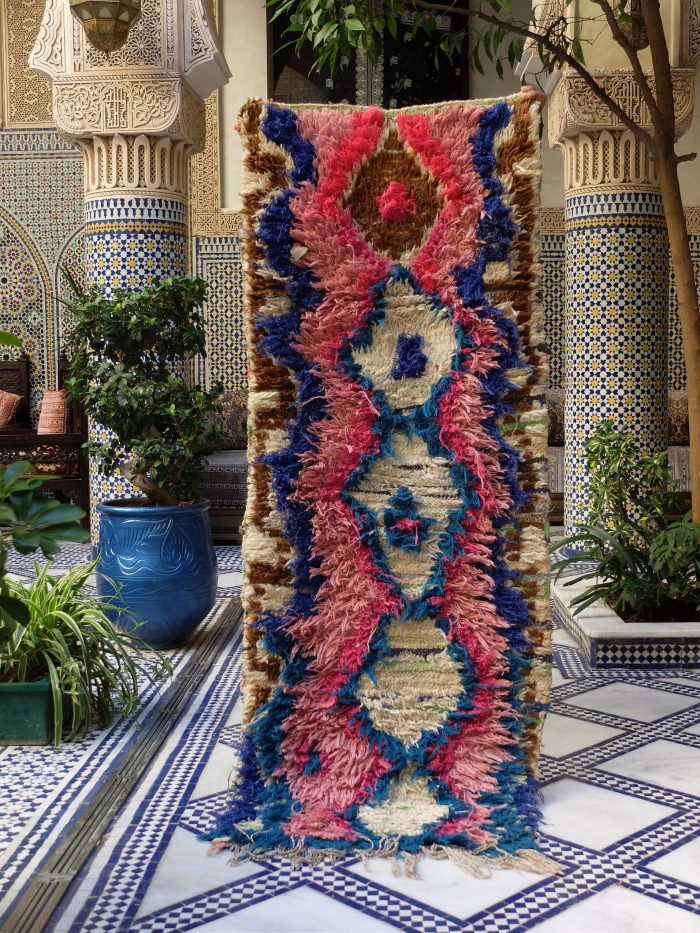 6.
Vintage Blue and Pink Azilal Runner
: Another cute little mini runner! Would be great for a small hallway or entry, the different shades of blue and pink are so pretty together!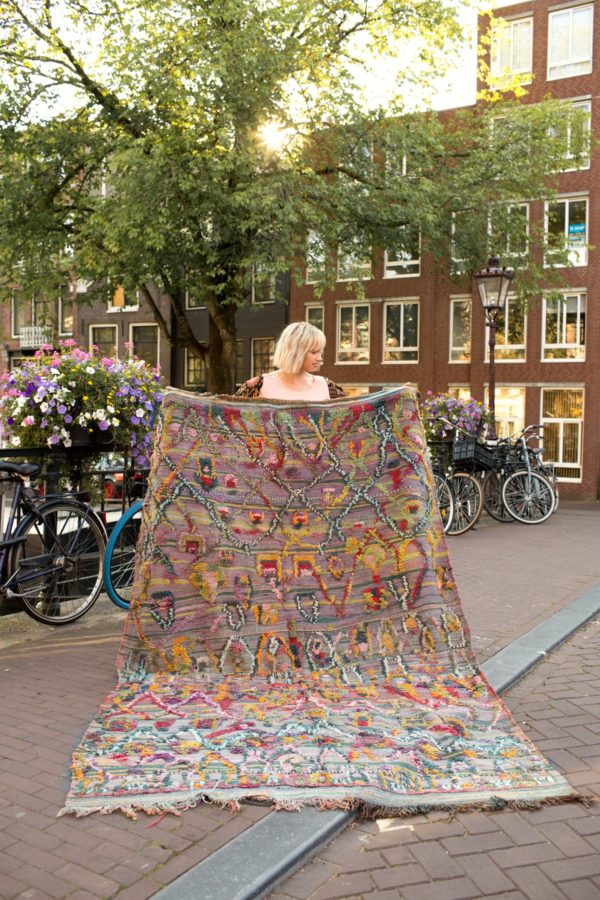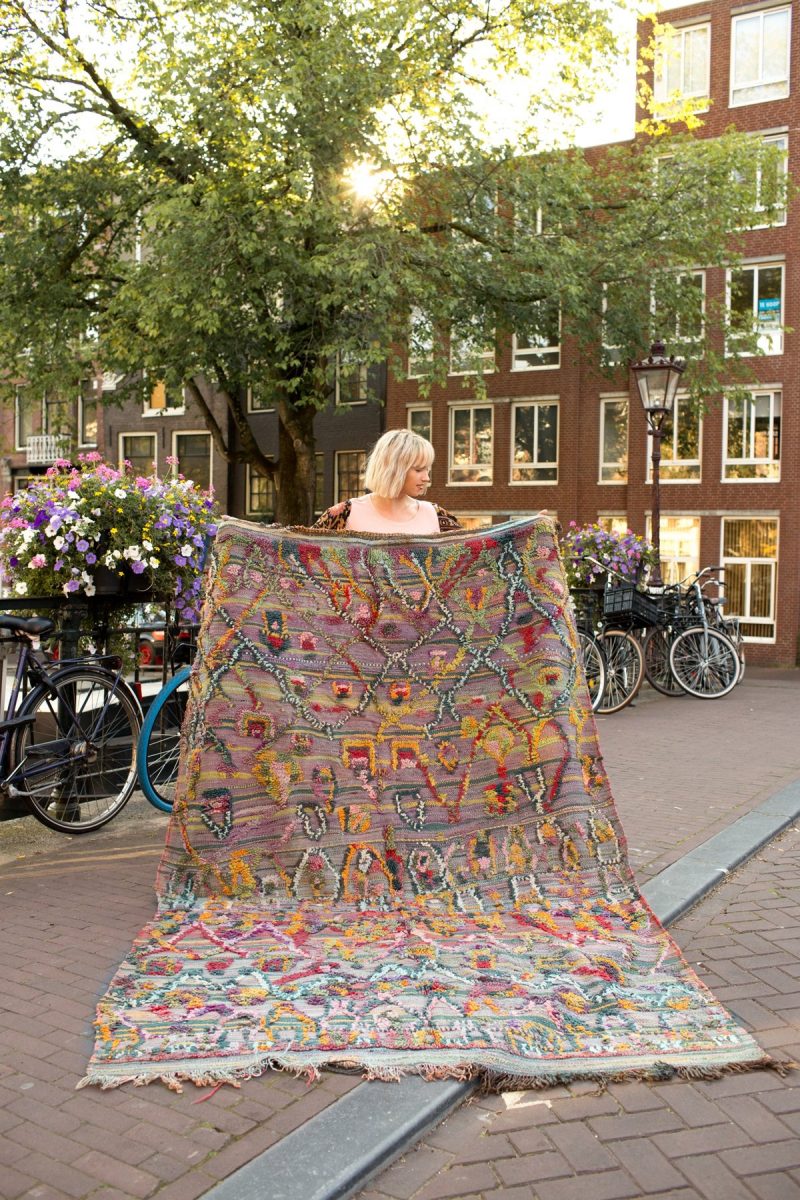 7.
Vintage Ait Bou Ichaouen Hanbel Rug
: I've never seen a rug like this one!! The colors are beautiful of course, but I also love the mix of flat weave and higher pile details. SUCH great texture!!!!! So, which one is your fave!? Let me know below!!
How Do I Clean Moroccan Rugs?
Want to learn how to care for these rugs? Check out these professional tips for cleaning vintage rugs! I regularly curate my favorite one-of-a-kind vintage Moroccan rugs, you can find more hand-picked selections below:
Vol 1
,
Vol 2
,
Vol 3
,
Vol 4
,
Vol 5
,
Vol 6
,
Vol 7
,
Vol 8
,
Vol 9
,
Vol 10
,
Vol 11
,
Vol 12
,
Vol 13
,
Vol 14