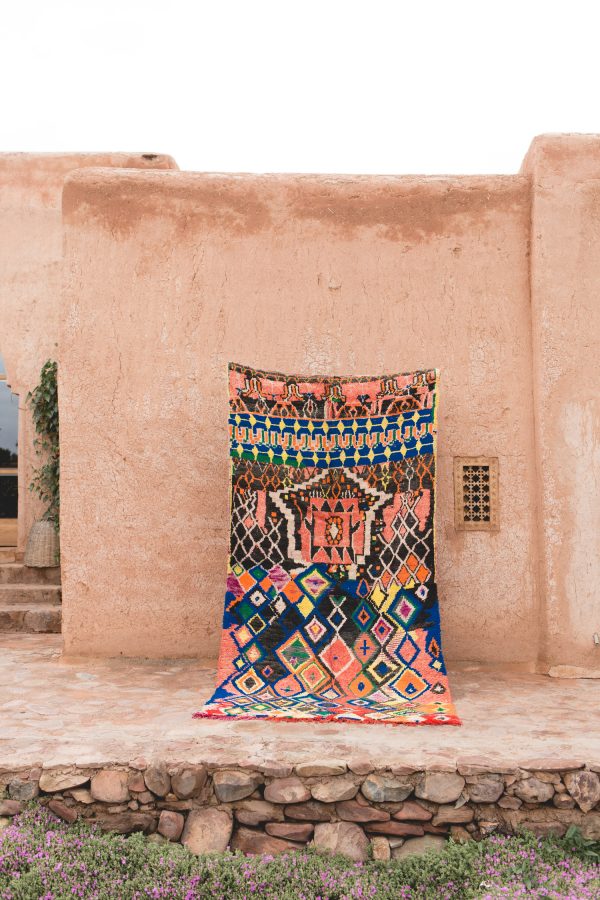 First rug round up of 2020!! And there's some stunners in here! I've been hunting for a small rug for our piano bench and for a runner for my hallway, so you'll see some of those results reflected here with my picks. Which one is your fave!?!? Here we go! 1.
Pink and Colorful Vintage Moroccan Rug
(Above): I may very well have shared this one before but if I did, I'm sharing it again because it JUMPED out at me recently and the way the pattern changes throughout the rug makes it so dynamic.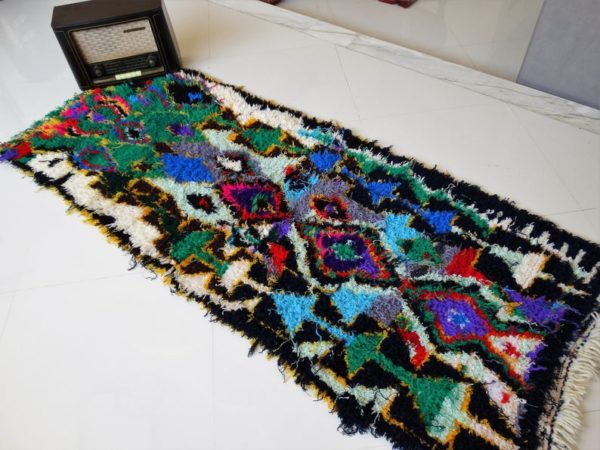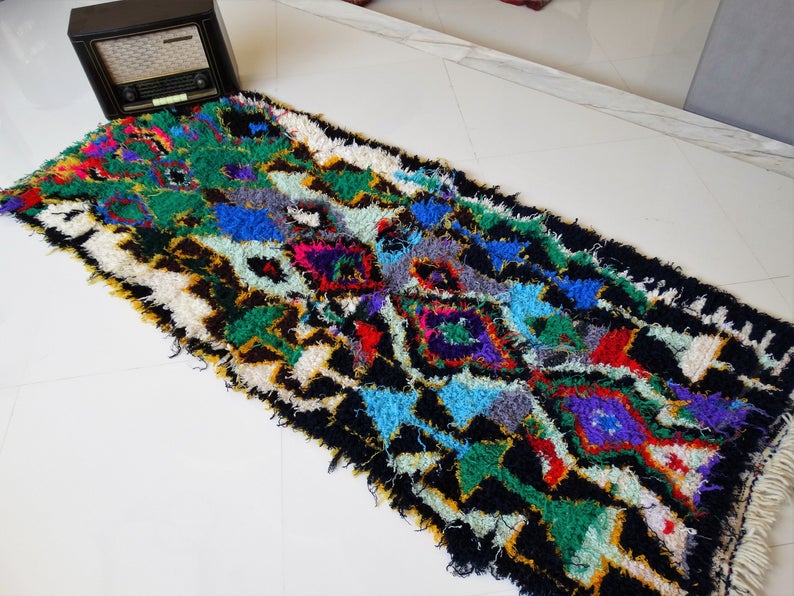 2.
Black and Colorful Vintage Boujaad Rug
: Not gonna lie this is one of those ones I might still buy so HURRY! Haha! I just think the color combo is so great and bold, especially with the black woven throughout!!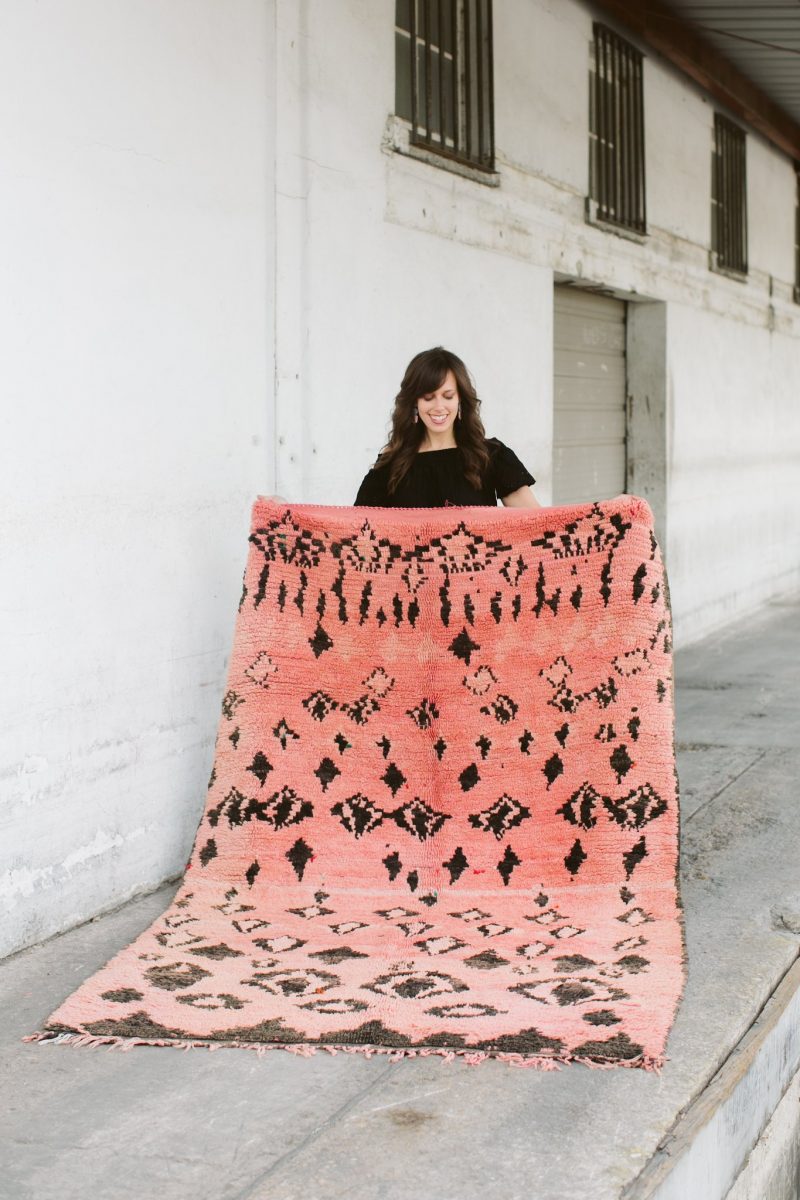 3.
Pink Leopard Moroccan Rug
: I love that Nataliya is calling this one "leopard", it totally reminds me of a leopard print and if you're looking for more of a single color rug, but one that has some dimension and interest to it.. this is it!! I actually think this would be a Great Wall hanging, too.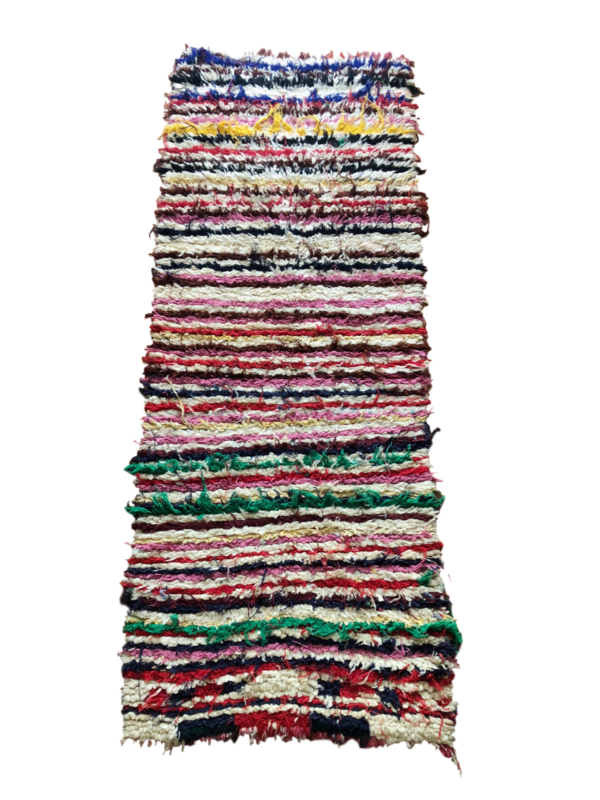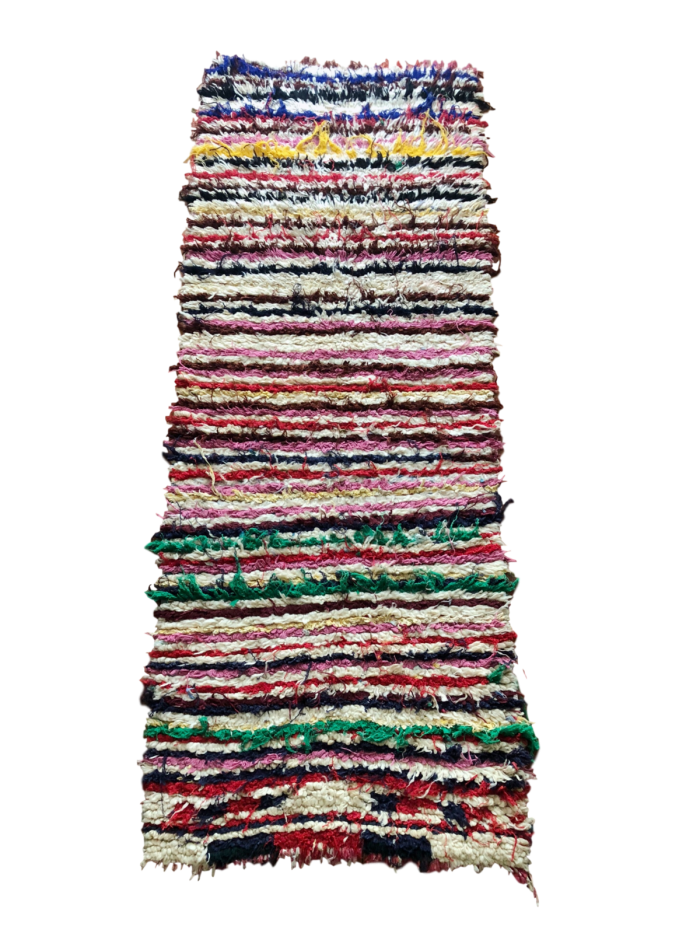 4.
Striped Azilal Runner
: I've never really seen a striped Moroccan rug like this! It's so intriguing and the colors are gorgeous!!! If we didn't already have a striped art piece in our hallway, I'd scoop this one up FAST!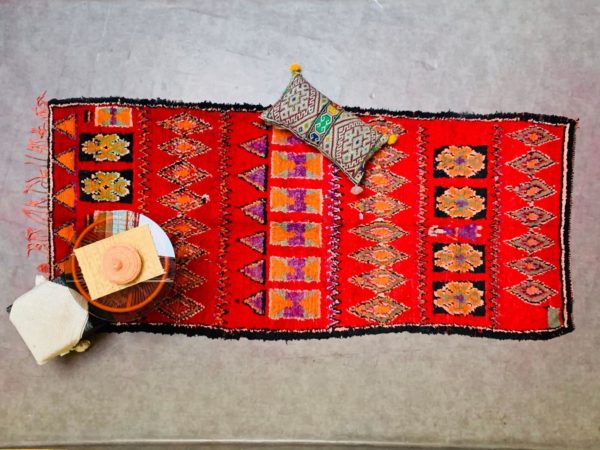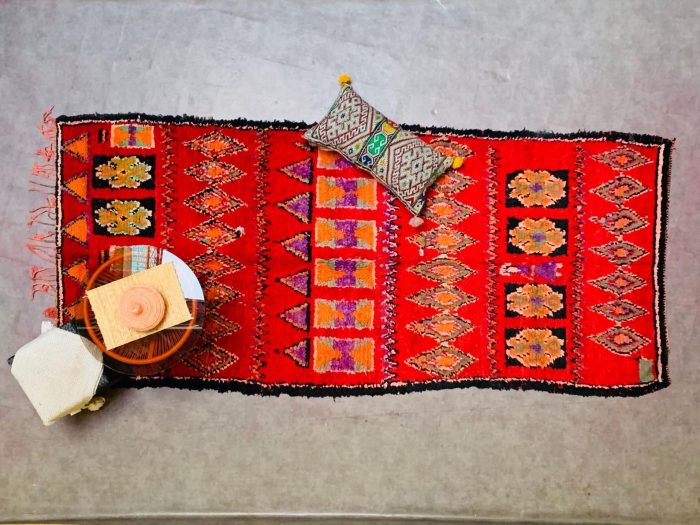 5.
Vintage Red Boujad Runner
: Here I go again telling you I don't love red and then sharing a red rug! The color on this one is just too good to pass up. If you had a large or long entry way, this would be the most stunning statement piece.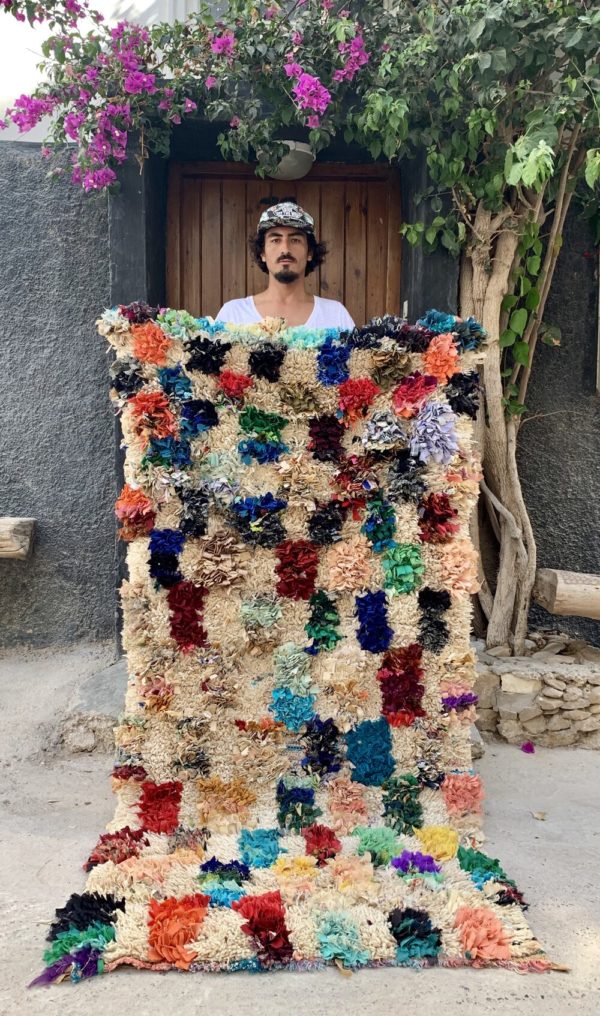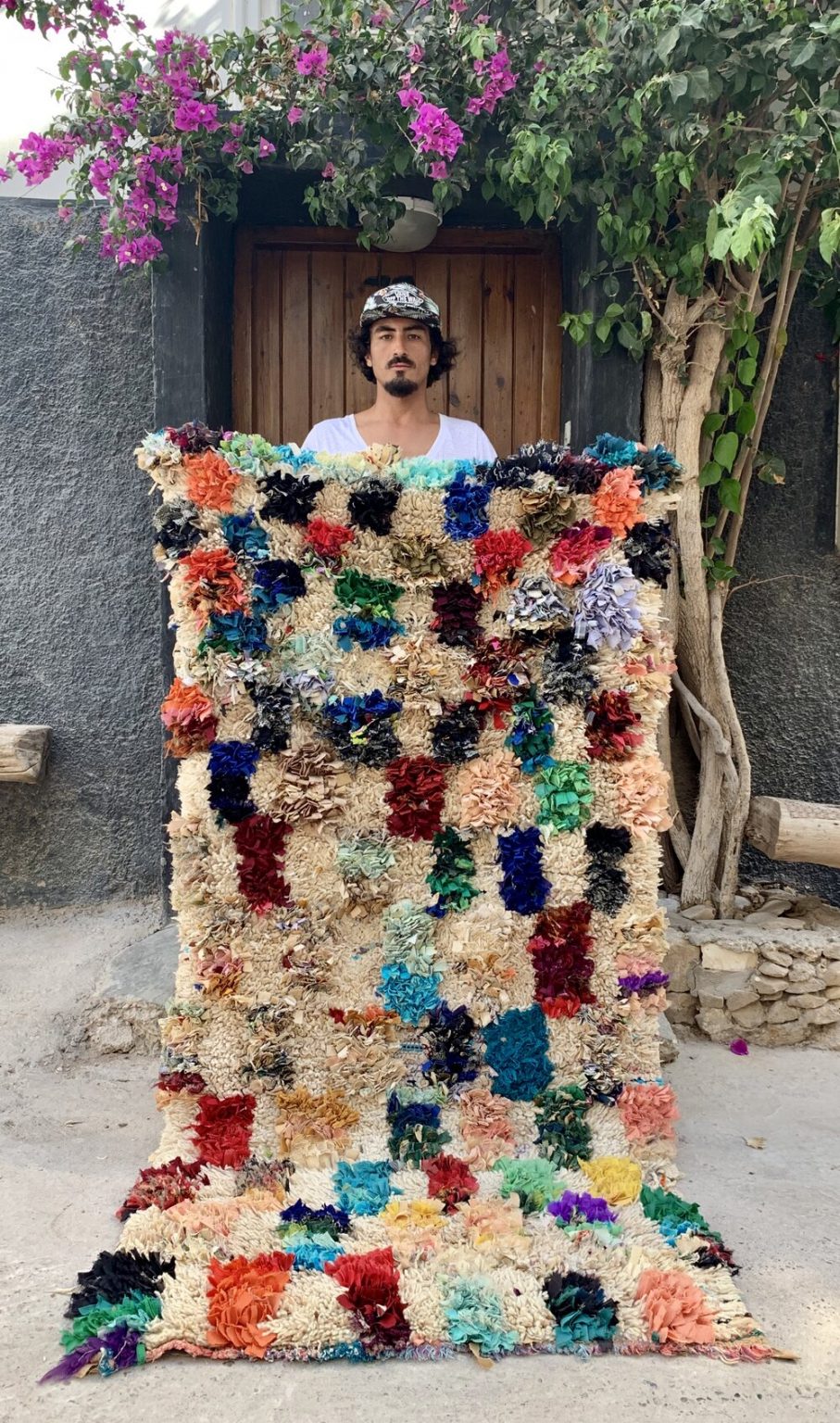 6.
Colorful Vintage Boucherouite Rug
: I LOVE how high the pile is on this rug, and the pops of all those amazing colors. I think this would be great in any room that has primarily neutral furniture. It's the perfect pop of color!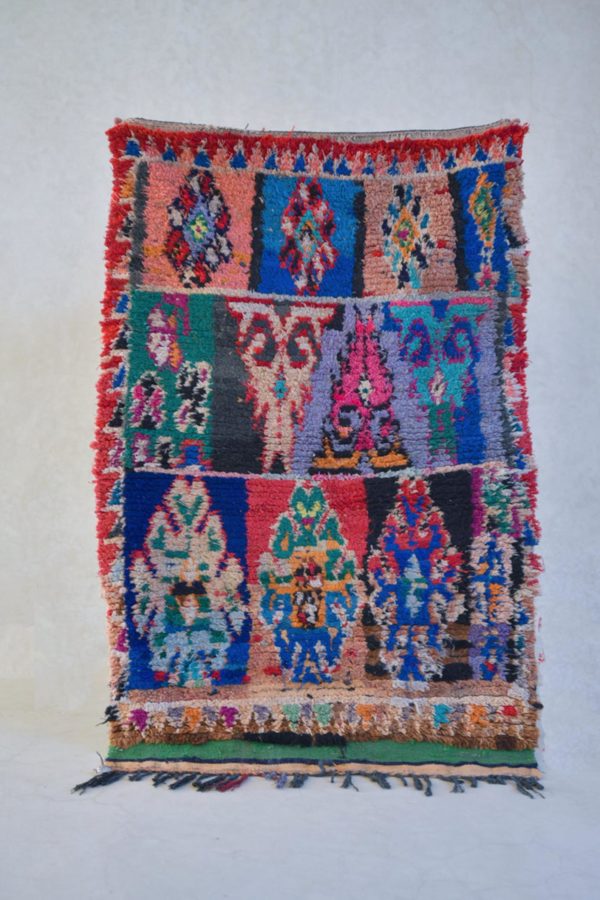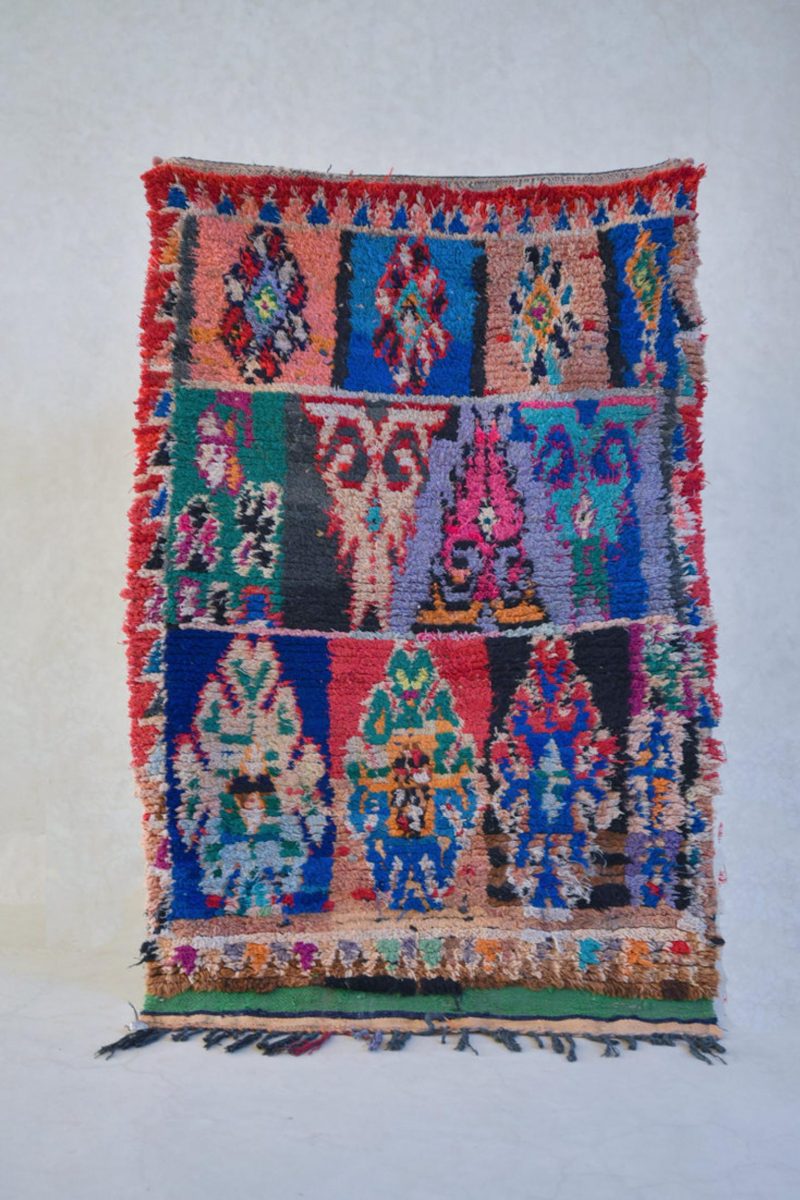 7.
Pink and Blue Vintage Moroccan Rug
: Something about the color blocking on this one really caught my eye. That periwinkle color, plus the bold cobalt and all those shades of pink! Kids room or kids bathroom even!? Let me know your favorite of the bunch below!!
How Do I Clean Moroccan Rugs?
Want to learn how to care for these rugs? Check out these professional tips for cleaning vintage rugs! I regularly curate my favorite one-of-a-kind vintage Moroccan rugs, you can find more hand-picked selections below:
Vol 1
,
Vol 2
,
Vol 3
,
Vol 4
,
Vol 5
,
Vol 6
,
Vol 7
,
Vol 8
,
Vol 9
,
Vol 10
,
Vol 11
,
Vol 12
,
Vol 13
,
Vol 14